Are you going on a cruise and wondering what to expect in the main dining room? No wonder – One of the best parts of cruising is the cruise food!
I've been on over 25 cruises on several different cruise lines. While they have their differences, the main dining experience, rules and general tips and things to know are similar.
In this post, I share what to expect in the cruise main dining room, as well as some tips to make your experience the best it can be. I answer some frequently asked questions and share some important cruise dining etiquette.
This post contains affiliate links which means if you click and buy that I may make a commission, at no cost to you. Please see my disclosure policy for details.
As an Amazon Associate I earn from qualifying purchases.
What to Expect in the Main Dining Room on a Cruise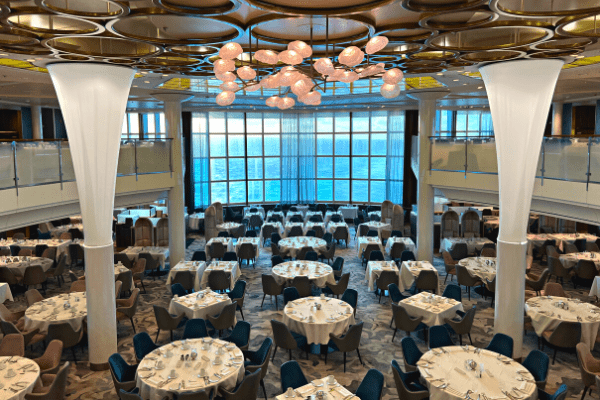 1. The Main Dining Room is Included on a Cruise
A common first time cruiser mistake assuming only the buffet is "free", and not knowing that the cruise ship main dining room is always included on a cruise.
The main dining room on a cruise is open every evening for dinner. Depending on your cruise line you may have a traditional dining time (early or late seating), or have a more flexible open dining available.
Most cruise ships will also have the main dining room open daily for a sit down breakfast, and lunch on sea days.
Tip: Casual restaurants that are often included on a cruise are poolside grills, pizza and sandwich shops. Specialty restaurants have an additional charge on the major cruise lines.
2. Sharing a Table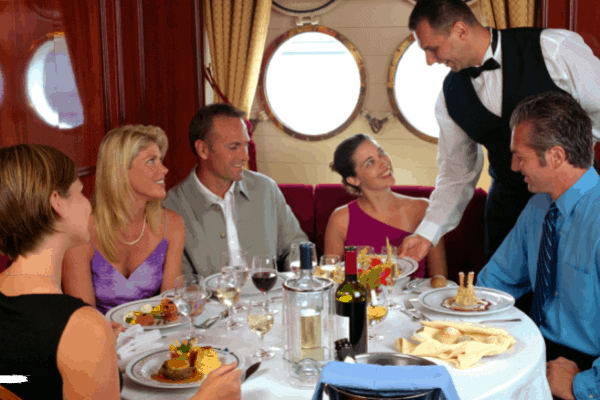 Many cruisers wonder if they will be sharing a table with other people on a cruise. In the past, this was the tradition in the dining room on a cruise, however things have changed in recent years.
Most cruise lines offer an option choosing to sit with other cruise passengers at a larger table, or sitting just with your immediate party (ie. a table for 2 or 4).
Many people enjoy the experience of meeting new people and have made new friends this way. If you enjoy this, consider opting for traditional dining to sit with the same people each evening.
3. Traditional vs Open Dining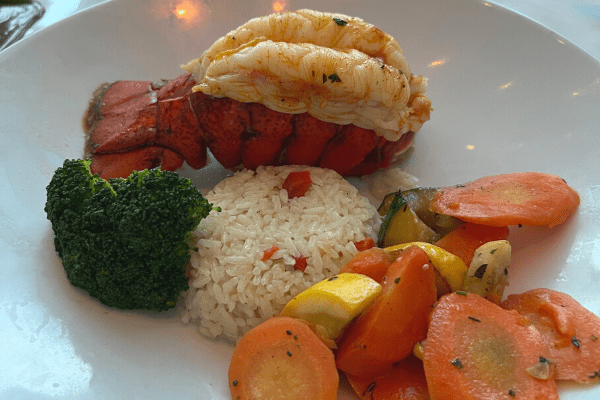 It is said that cruising has something for everyone. When it comes to the main dining room, this is definitely true!
Most cruise lines will give you the option to book early, late or open dining when you book your cruise.
Traditional Dining
The benefits of traditional dining include being able to eat at a set time every evening, at the same table with the same waiters. Many cruisers enjoy the personalized attention and pace of traditional dining.
Open Dining
The nice thing about open dining is the flexibility, that many cruise travelers enjoy while on vacation. Most cruise lines allow you to reserve a dining time if you wish, based on availability.
You can also simply show up at the dining room, but be prepared for a wait, similar to a restaurant on land.
Open dining may go by different names on different cruise lines:
Royal Caribbean: My Time Dining
Celebrity Cruises: Select Dining
Princess Cruises: Dine My Way
Holland America: As You Wish Dining
Norwegian Cruise Line: Freestyle Dining (never any set dining time)
Carnival Cruise Line: Anytime Dining
Cruise Main Dining Room Tips, Rules and Etiquette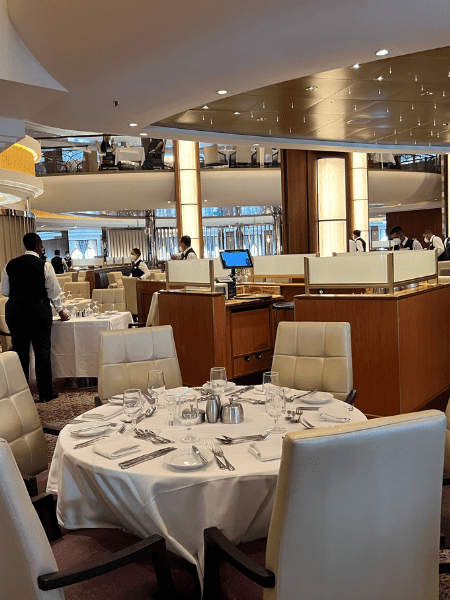 Here are some tips to help you have the best cruise ship main dining room experience , along with some rules and etiquette to know.
4. Don't Be Late
If you have booked traditional early or late seating on a cruise, it's important to show up on time. These dinners have a set dining time, so that waiters can serve guests within a window of time. Then, clean up, refresh , and serve another group of guests approximately 2 hours later.
It's also important to be on time if you are seated with other cruise passengers. They will otherwise likely be waiting for you to start, and be served.
If you've made reservations for open dining, it's important to be on time as well. If you are not there are your reservation time, you may need to wait for an available table when you show up.
It's also courteous to call the main dining room and speak with the hostess or Maitre D to let them know if you are running late.
Related: 7 Best Cruise Lines for Families – Complete Guide
5. Avoid Controversial Subjects
If you sit with other cruise passengers, avoid topics of conversation that can be controversial. Subjects like politics and religion can turn unpleasant quickly, which no one wants while on vacation.
6. How to Get Quicker Main Dining Room Service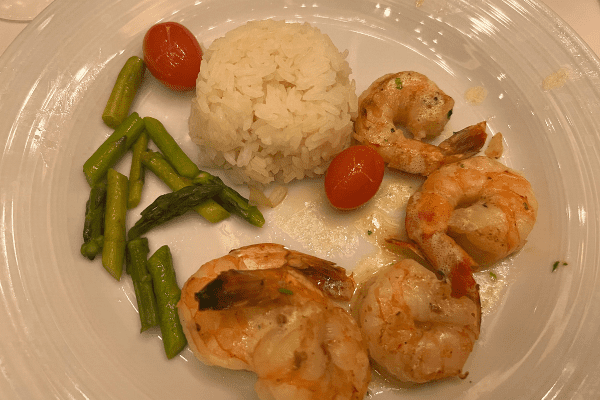 In general, dinner in the main dining room or cruise ship restaurant will take about an hour and a half. However, there may be times when you'd like a quicker service.
If you are in a rush or have a show to get to after dinner, simply let your waiter know that you'd prefer a quicker service. You can order your appetizers and main dishes quickly.
A good tip is to order dessert and coffee at the same time, so that it can be served directly after your meal without seeing a menu again.
Get The Ultimate Cruise Planner
Regular price: $27 Now just $17!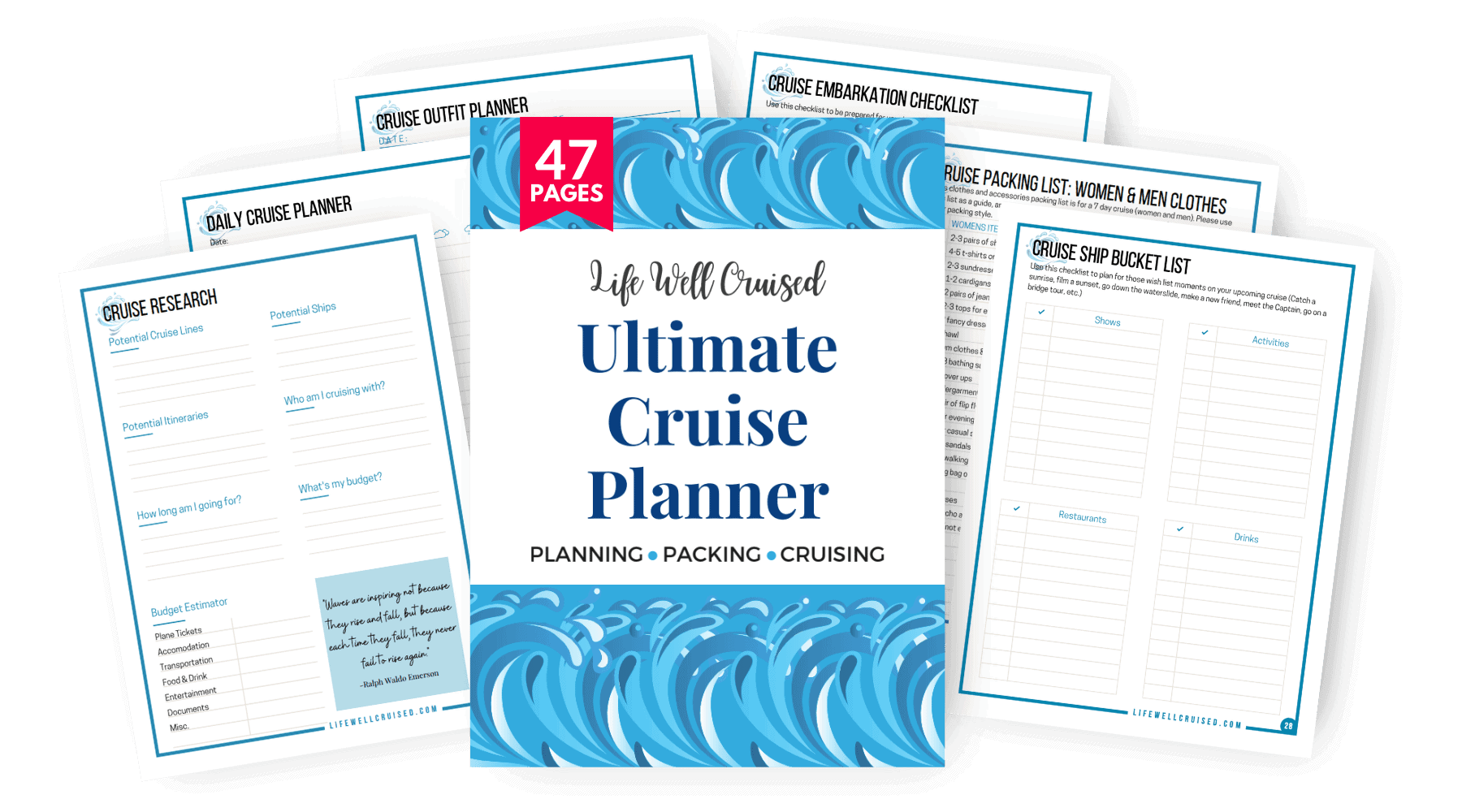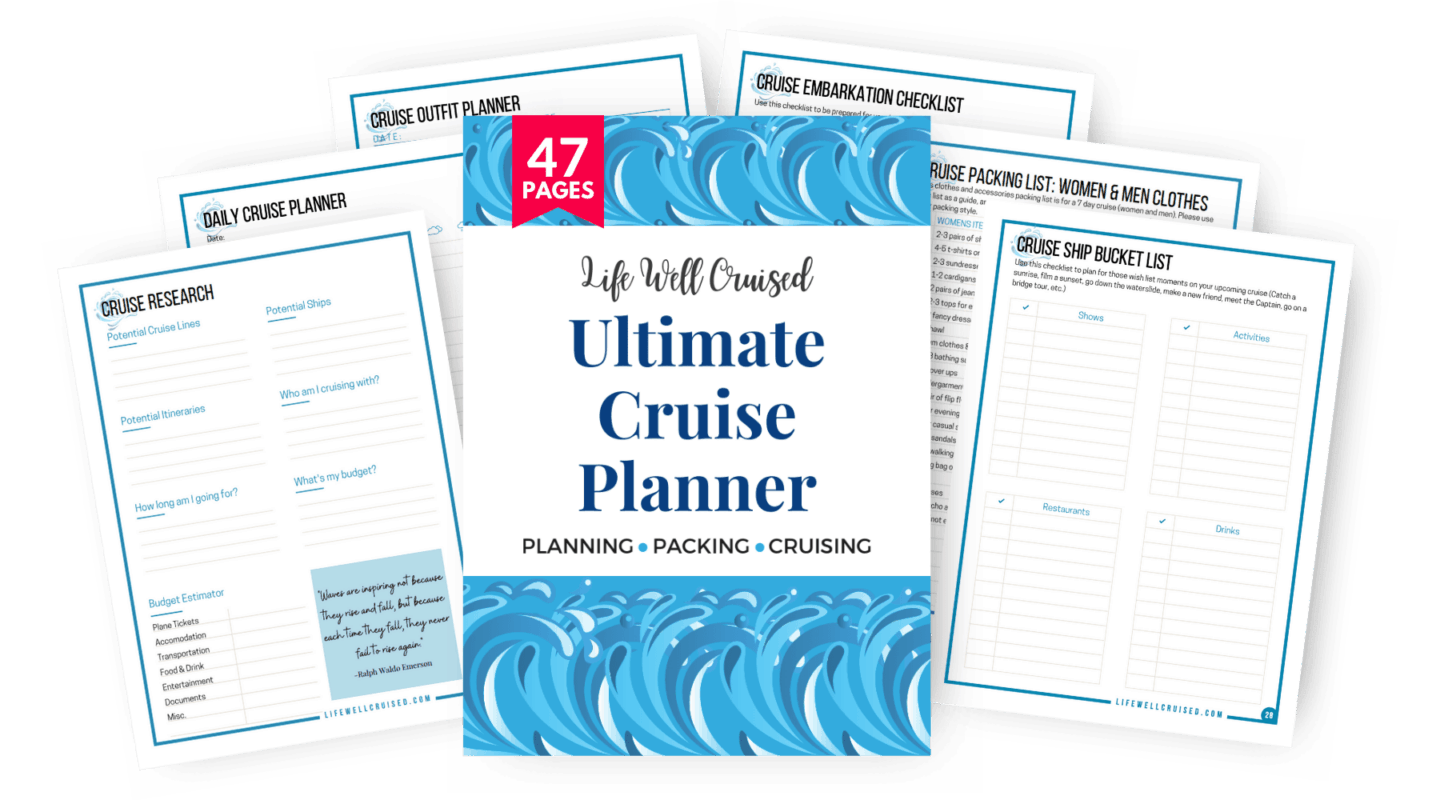 7. Main Dining Room Menu Options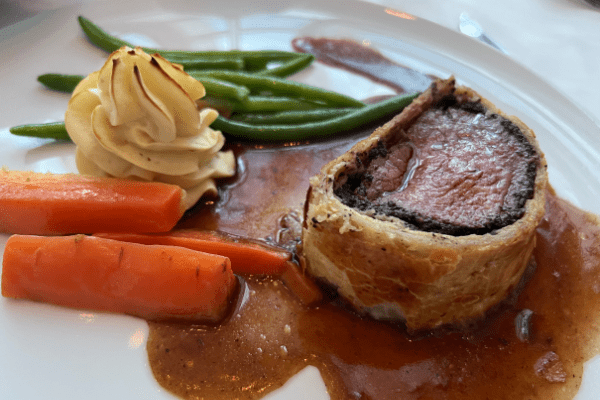 In the main dining room or main restaurants on a cruise, you'll have a nightly menu that changes. The menu will include a variety of main dishes, appetizers, soups and salads. There are often chicken, beef, pasta, fish and a vegetarian option.
In addition to the menu that changes each night, you'll also have a few classic dishes that remain on the menu each night. These are usually popular favorites, and a great option when nothing in particular stands out as a top choice on the menu.
Related: 27 Cruise Packing Tips All Cruisers Need to Know
8. Ordering Multiple Items
One of the best things about cruising is being able to try different dishes, all without getting a bill at the end of the meal.
If you're wondering if you can order multiple dishes, yes, you can. If you'd like to have 2 appetizers, or simplay cannot choose between 2 delicious main dishes, you can order both.
You can also share an extra appetizer, main dish or dessert with another guest.
In some cases a waiter may be able to substitute an item on a plate, combine or even make a smaller version of a main meal.
9. Formal Nights in the Main Dining Room
Cruise formal nights are special evenings on a cruise. Many people will dress up, and the main dining room menu will usually be special as well.
Some foods you may see on the formal night menus include lobster and other seafood dishes, prime rib or beef wellington, or rack of lamb.
Tip: Every cruise line is different, so if food and dining is an important element to you, take this into account when choosing a cruise line or ship.
10. Main Dining Room Dress Code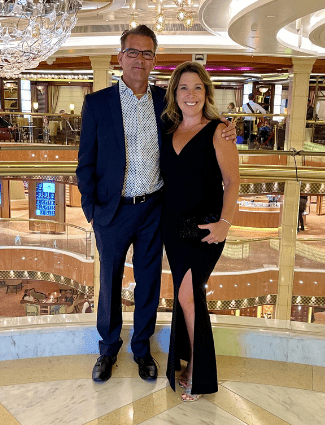 The main dining room and main restaurants on a cruise ship are elegant places to eat, and most have some sort of dress code.
While this can vary by cruise line, you can expect to have casual, smart casual and one or two formal or elegant nights.
There are a few things not to wear in the main dining room and nicer restaurants on a cruise.
Pool wear is not permitted in the main dining room. Shorts may not be allowed as well, so please check your cruise line dress code to plan your cruise outfits.
Related:
11. Bringing Wine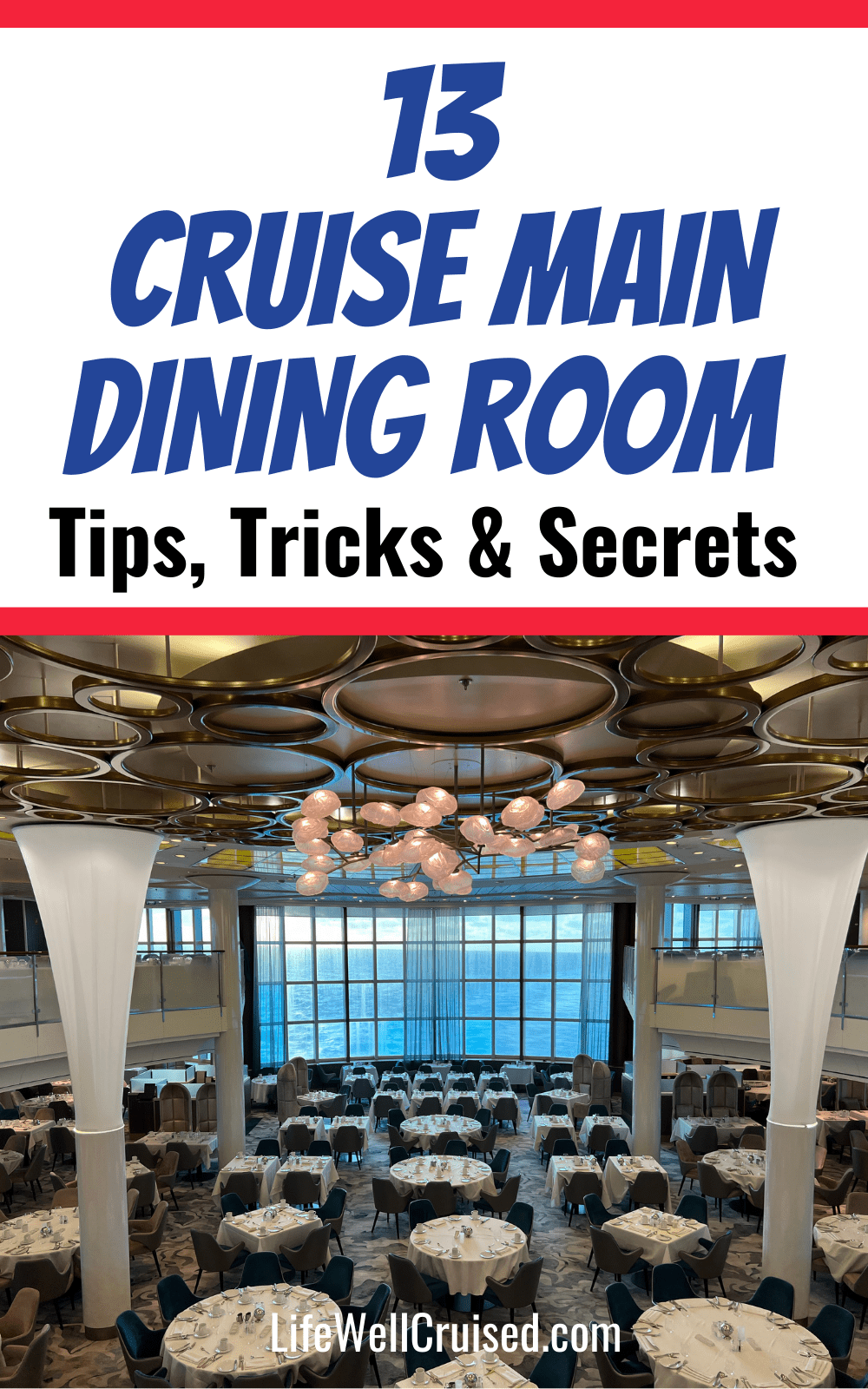 Most cruise lines allow you to bring a bottle of wine per person onto a cruise. If you choose to bring your own bottle to the dining room, you'll be charged corkage fee of $15-20.
However, a little tip is that you can bring a single glass of wine into the dining room, without an issue.
If you bring your bottle of wine and don't finish it, the waiter will be able to save and store it for you until the next day.
Related: What Food and Drinks Can You Bring on a Cruise? (wine & more)
12. Changing Tables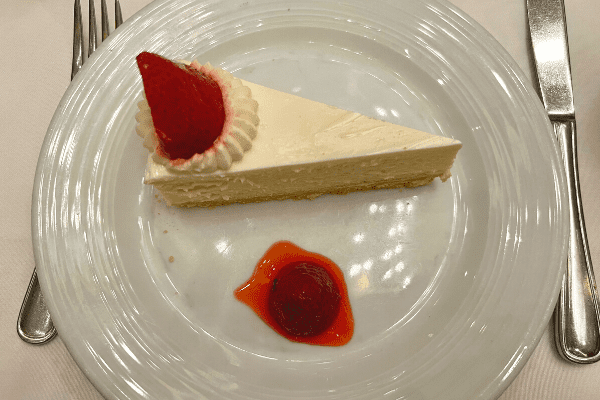 Sometimes people wonder if they can change tables, if they just don't like their tablemates or waiter.
Yes, if you have traditional seating and are sitting at a table that is unpleasant or just not the right fit, ask the Maitre D to change your table for the next evening. This is not uncommon and something that can usually be changed.
13. Waiters: Politeness & Tipping
It probably goes without saying, but it's important to be polite to your waiters, assistant waiters and other staff. They work really hard and want to make your dining experience as good as it can be.
Saying hello, addressing them by their names (they will have a nametag) and saying thank you are basics, but a go a long way.
When it comes to tipping, it's best not to remove the gratuities which go to the crew on a cruise. If you'd like to give an additional tip to your waiters, this is appreciated, but never obligated.
Tip: At the end of your cruise, your dining staff will appreciate you filling out the cruise line survey, especially if you've had a positive experience.
Video: Cruise Dining Room Tips, Tricks and Things You Need to Know
Related & Popular Posts
Get The Ultimate Cruise Planner
Regular price: $27 Now just $17!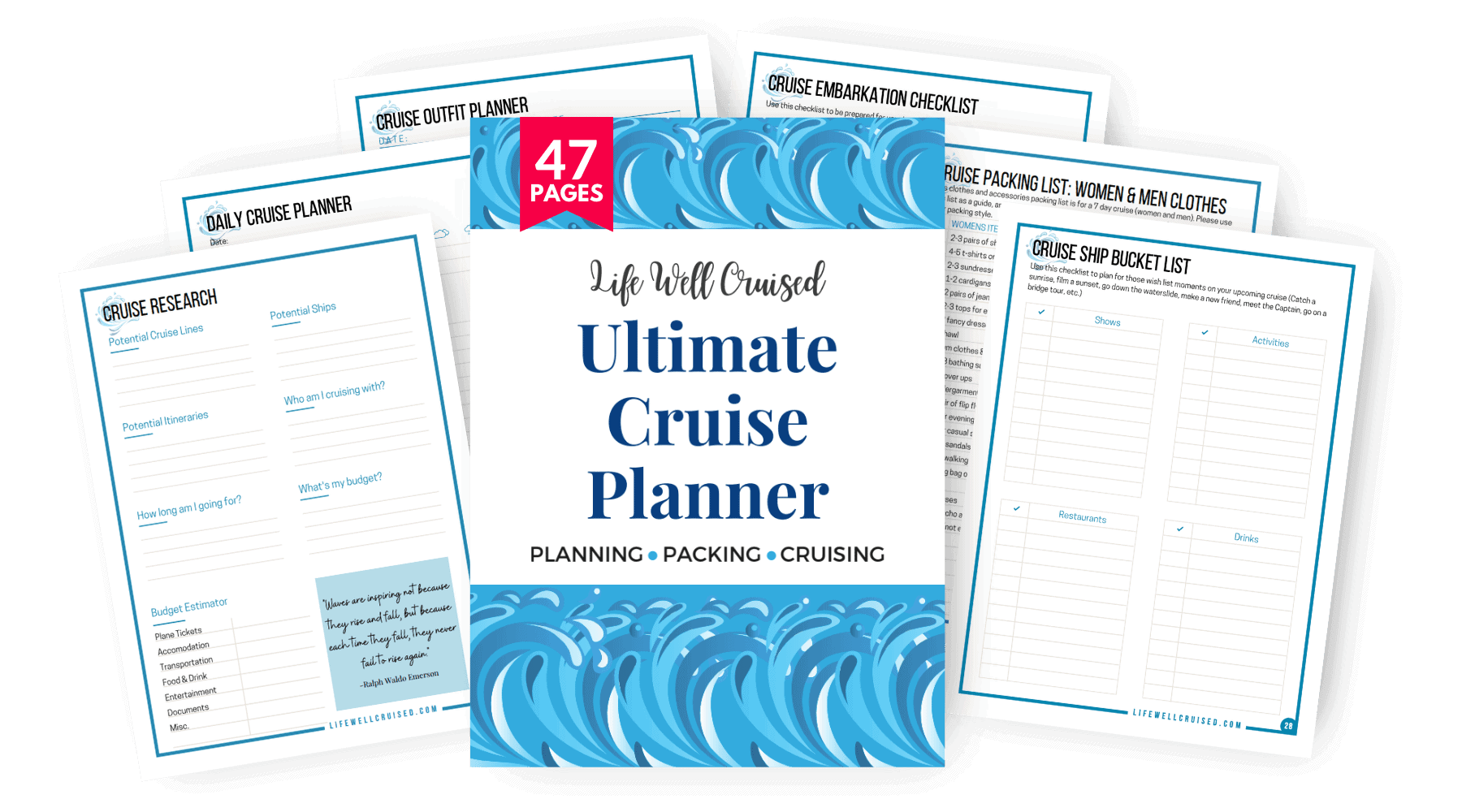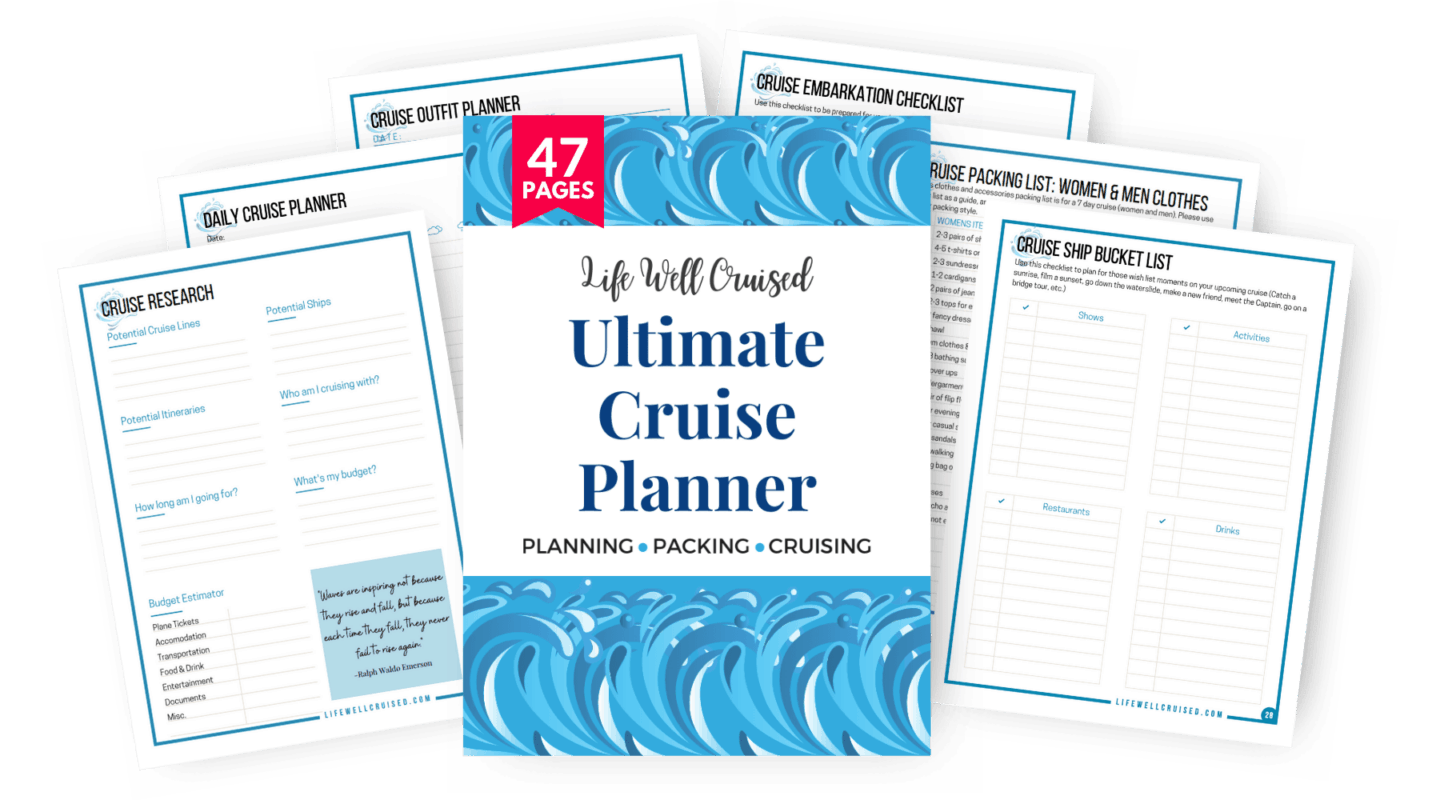 Final Thoughts on Cruise Main Dining Room Tips and What to Expect
The cruise ship main dining room experience is part of what makes going on a cruise special. Having great food, great service, all in an elegant restaurant setting is a wonderful part of cruising.
In this post I went over some main dining tips and what to expect in the cruise ship main dining room.
Do you enjoy eating in the main dining room on a cruise? What is your favorite part? Please let me know in the comments below.
Happy Cruising!
Ilana
P.S. If you enjoyed this post, please don't keep it to yourself ;-). Please feel free to share on Facebook or PIN to save to your favorite Pinterest board. Thanks so much!
Follow me on Facebook at Life Well Cruised
Follow me on YouTube at Life Well Cruised
Follow me on Pinterest at Life Well Cruised
Follow me on Instagram at Life Well Cruised