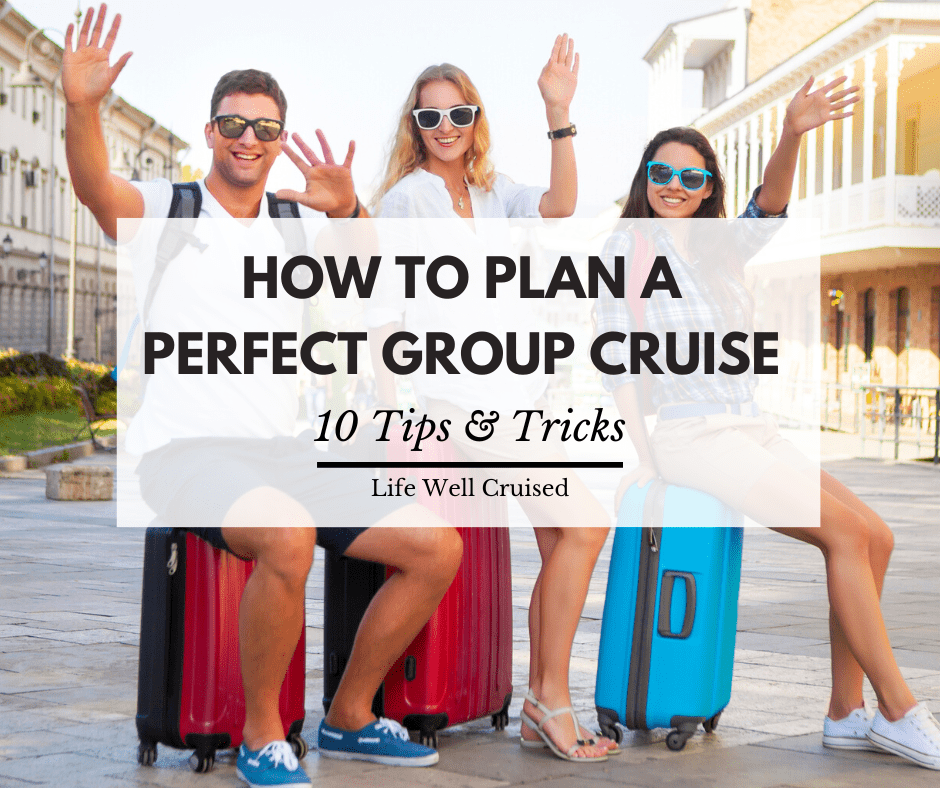 Are you thinking about planning a group cruise, but aren't sure where to start? Cruises are a great way to get a large group of friends or family together, for an amazing cruise vacation everyone can enjoy!
As someone who has planned a friends and family cruise in the past, I have a few helpful tips and tricks to share, as well as practical advice.
How to Plan a Large Group Cruise
Before planning a group cruise, there are a few things you should know. In this post I share how planning a group cruise works as well as tips on organizing your cruise for the group members.
These cruise tips will help you plan the perfect cruise for a family reunion or any other group travel.
This post contains affiliate links which means if you click and buy that I may make a commission, at no cost to you. Please see my disclosure policy for details.
As an Amazon Associate I earn from qualifying purchases.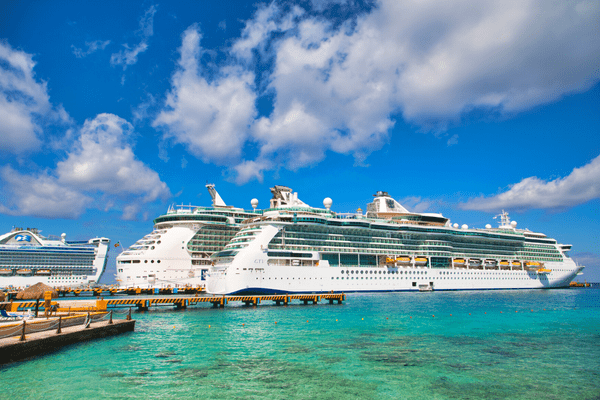 Perks and Benefits of a Group Cruise
Going on a group cruise is a lot of fun, but there are also some perks and benefits. While the perks will vary by cruise line, here are a few things to be aware of.
When you book several cabins on a cruise ship as a group, some possible perks include getting a free cabin or berth, a reduced price or group rate, and some extras like onboard credits. Very large groups may even be able to arrange cocktail parties for group members.
How Can You Get a Free Cabin on a Group Cruise?
If you're organizing a group cruise, it's possible to get a free cabin or a free berth, which is one half of a cabin at double occupancy.
Depending on the cruise line, one free berth is given as a benefit when booking between 5 and 8 cabins on a cruise ship as part of a group cruise. The free berth is usually given to the group leader or "tour conductor" (TC).
10 Tips for Organizing a Group Cruise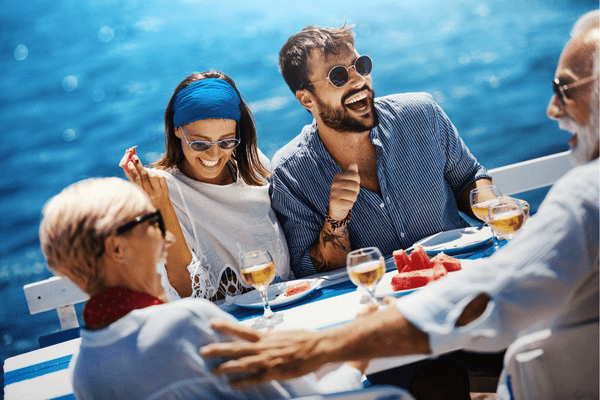 1. Choose a Cruise
If you're organizing a group cruise, the first thing you need to do is choose a cruise.
Consider the people you expect to come along or invite – which cruise ship, itinerary and sailing dates would be best suited for your friends, family or group?
If you have kids and families as part of your group cruise, Spring break and summer cruises are great choices.
If you have a class reunion, would a cruise line that offers free perks or all inclusive options including a drink package be a good idea?
Holiday cruises can be a great idea for multi-generational group travel.
It might take a bit of brainstorming and chatting with other members of your group, but finding the right cruise for everyone will ensure that you all enjoy the vacation.
2. Have a Group Leader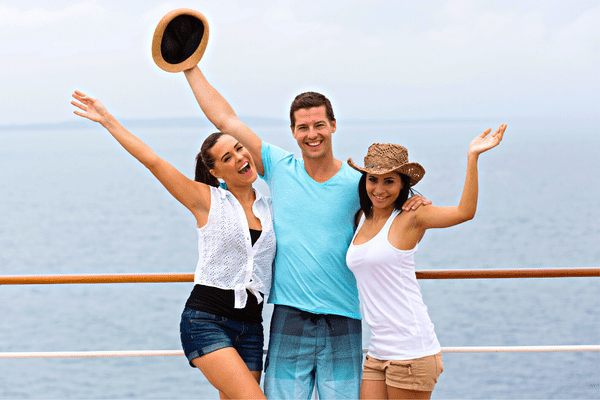 Have a group leader that will take charge of the main organization of your cruise. The group organizer can gather information and coordinate for the group.
It will be hard to do it alone, especially if the group is large. Along with the group leader, a couple of helpers to take care of some of the tasks is a fun way to share the responsibilities of planning the group cruise.
3. Use a Travel Agent
When planning a group cruise, it's a good idea to use a travel agent or personal cruise consultant. Travel agencies are experts in planning group cruises for weddings, family reunions, church groups etc.
Your travel agent will help you to choose the best cruise and cabins for everyone in the group, and navigate all the things that need to be done for each person in your party.
Of course, you can also book directly with the cruise line. However, travel agents have access to the best pricing by the cruise line, as well as perks including shipboard credits.
Even if you are the group leader, you don't want to be dealing with all the details of everyone's booking. Inevitably, you'll have some people who need to make changes or have questions about the cruise, and a travel agent is best equipped to deal with this.
4. Book Early
The earlier you book your cruise, the better! If you're cruising during school holidays or any high season, booking your cruise 10 months to a year, or more, in advance is ideal.
Even for regular seasons, booking about 8 months or more in advance will give you the best benefits. Keep in mind that prices usually increase for cruises as they get closer, and the group rates will usually be lower if you book early.
Related: 75 Genius Cruise Hacks and Tips: Get Organized, Save Money, Cruise Better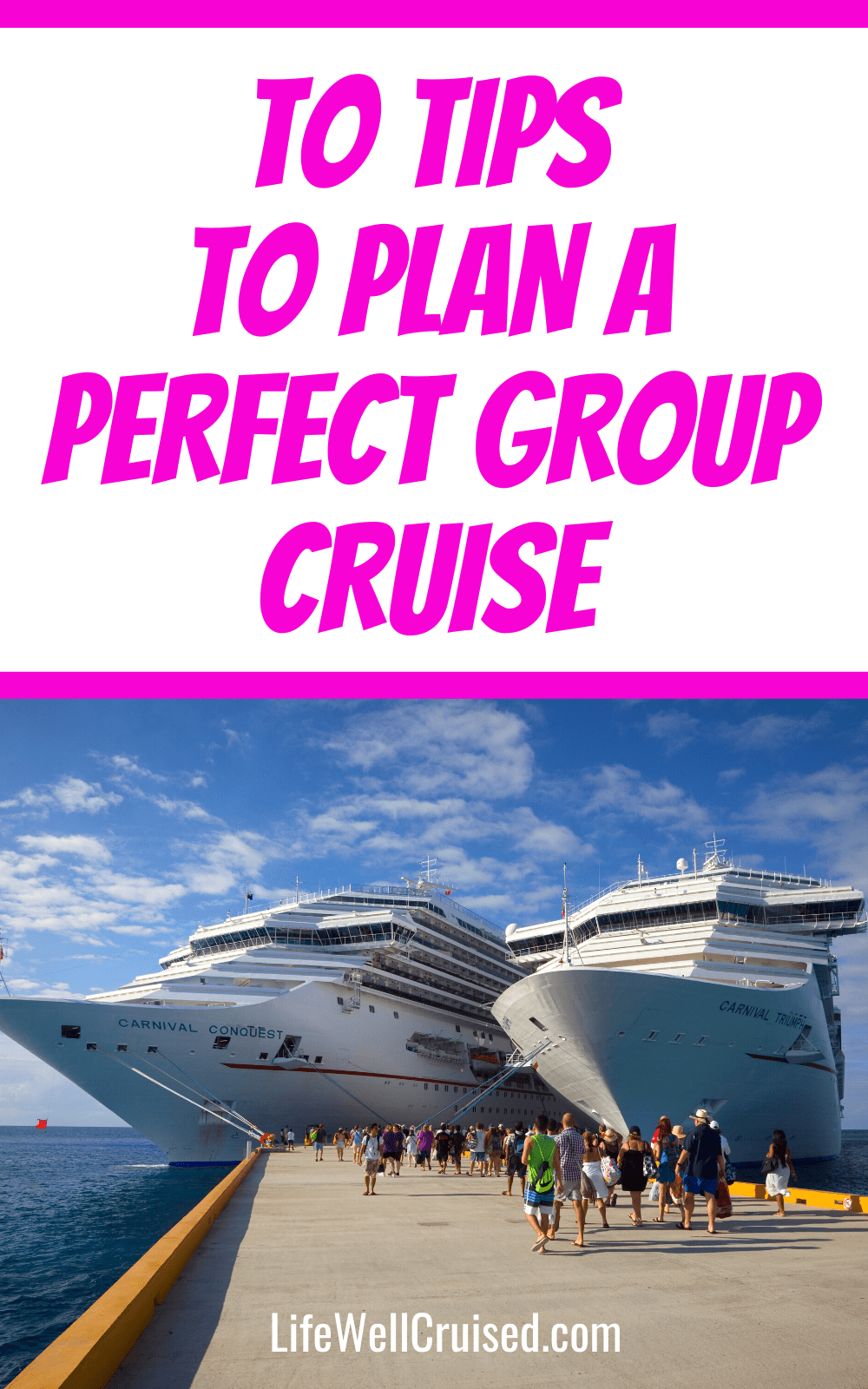 5. Set Up a Facebook Group for the Group
Forming an online community on Facebook, where everyone can share information about the cruise, cruise ports and onboard activities is a great way to keep everyone excited about the trip.
Facebook groups are especially good for very large groups, as you can even share YouTube videos, cruise packing articles and more. In addition, Facebook groups can be used to share reminders about final payments, online check in and more.
If you're planning a girl's trip, consider setting up a group Pinterest board. You can post your favorite articles, tips and even cruise outfits for information, fun and inspiration.
Related: 27 Cruise Packing Mistakes You Might be Making
Get The Ultimate Cruise Planner
Regular price: $27 Now just $17!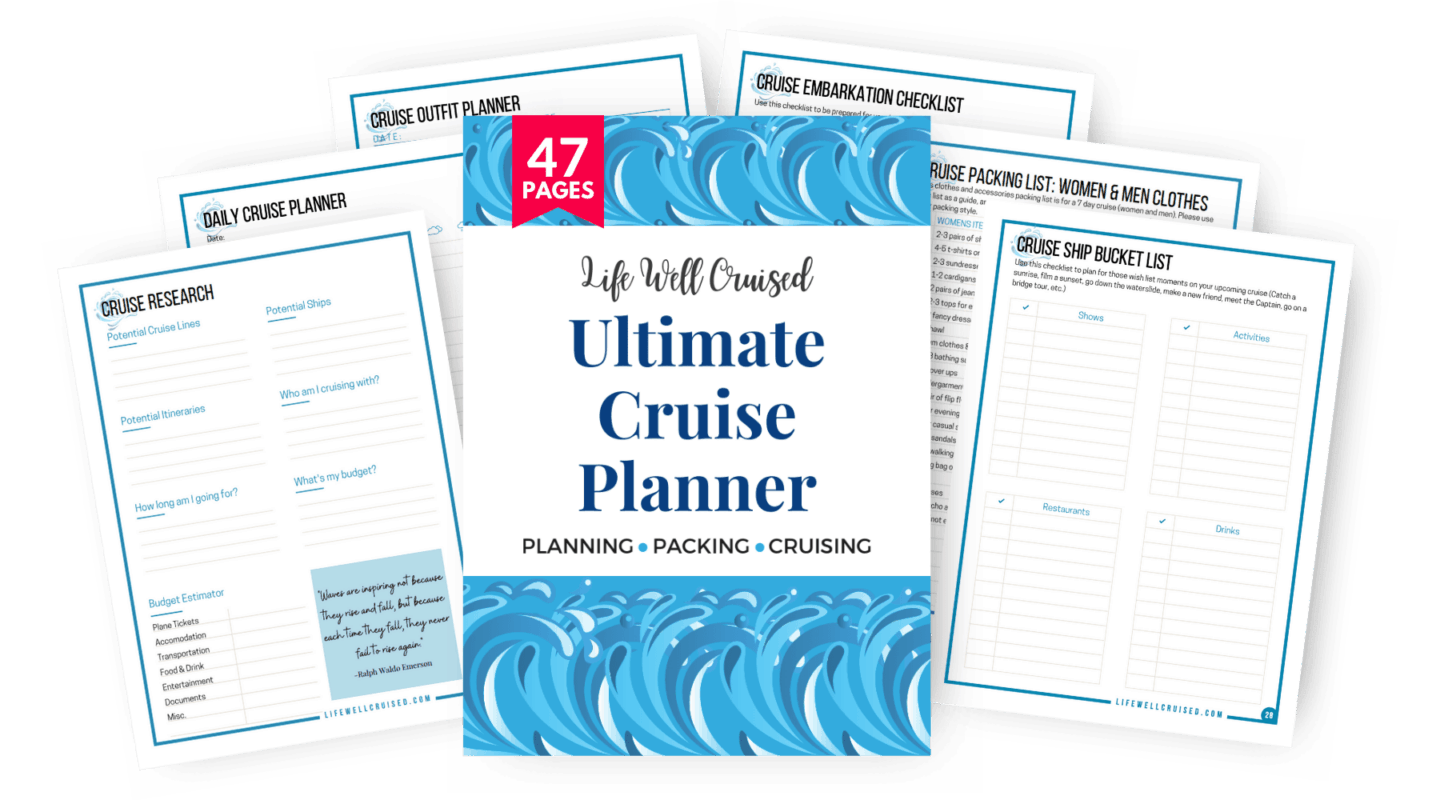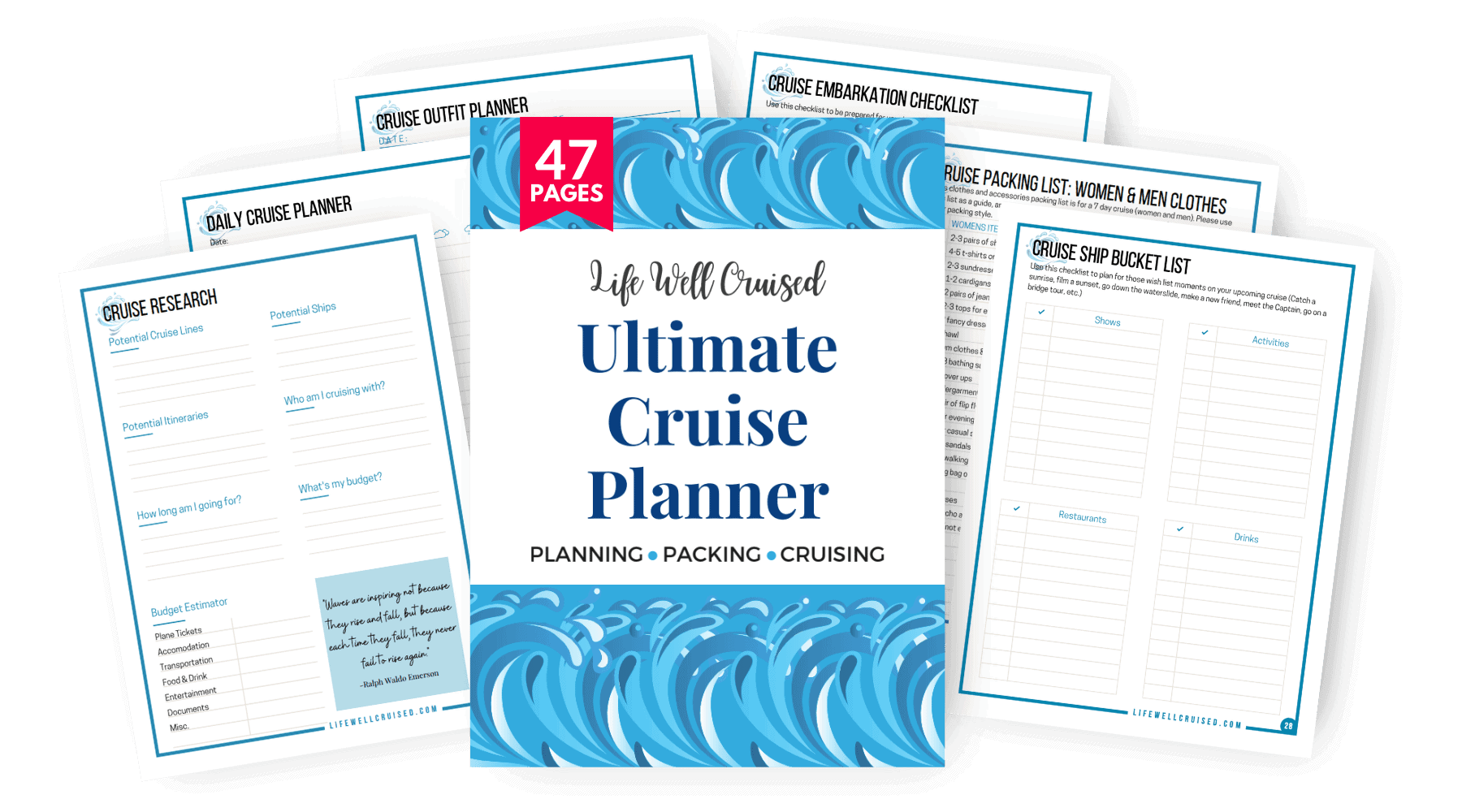 6. Communicate Expectations
As much as group cruises can be a perfect vacation choice, they are only fun is everyone knows what to expect. It's important to communicate about what everyone wants out of the group vacation.
Decide if you all want to do many group activities, or if you prefer to have meal time together, but otherwise everyone does their own thing.
There's no right or wrong on this. However, in order to have a successful group cruise, when everyone is on the same page they will be more likely to have a good time.
7. Get the Party Started One Day Early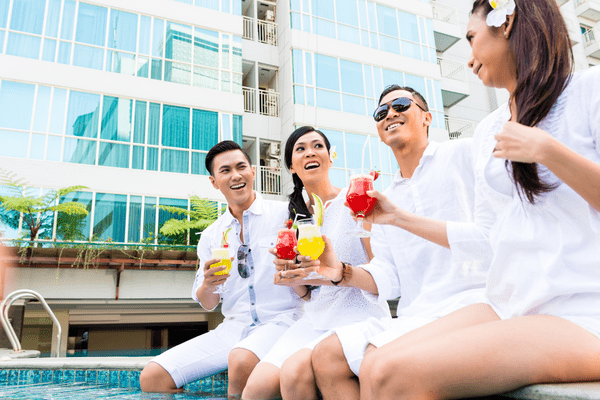 Let everyone know that they should plan on arriving one day early for the cruise, especially if they are flying to the cruise port. Even for those that are driving long distances, consider planning a group stay at a hotel near the cruise terminal the night before the cruise.
It will be a lot of fun to meet up the night before the cruise and get that party started! The group leader or organizers can make reservations at a restaurant, so the group can have dinner together.
This works equally well for small group cruises with your favorite friends, as well as larger events where members of the group are less familiar.
Related: 25 Cruise Gift Bag Ideas that Are Fun to Make, Give and Receive
8. Planning Shore Excursions
Some groups like to do group excursions, while other groups prefer to have everyone choose their own shore excursions. If you have people of all different ages and interests, the latter might be the best option.
In some cases, the cruise line may arrange a customized group tour or excursion. For example, Carnival Cruise Line will arrange custom group excursions for groups with 35 guests.
Check with your travel agent, cruise planner or cruise line for more information and to see what options might be available to your group.
9. Group Cruise Shirts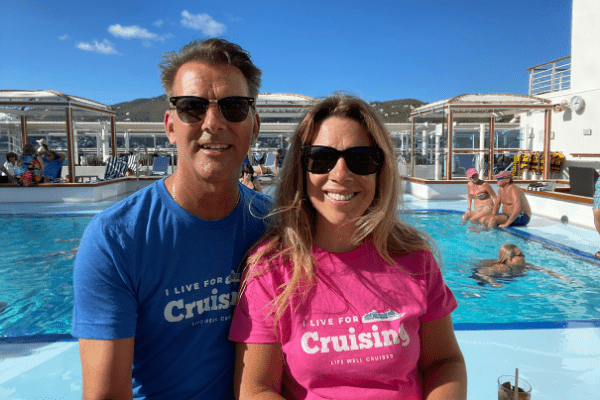 A great way to identify your group is by ordering group cruise t-shirts. No matter if you're on a family group cruise, a friend's cruise or a hobby cruise (ie. dance group, quilters etc.), having matching cruise shirts is a fun idea!
Related: 15 Matching Cruise Shirts for Families, Couples & Groups
10. Group Activities
Many people enjoy planning a few group activities during the cruise. Here are some ideas:
Related: Cruise Cabin Door Decorations: The Ultimate Guide for Cruisers
Video: 10 Tips and Tricks for Planning a Group Cruise
Related & Popular Posts:
Get The Ultimate Cruise Planner
Regular price: $27 Now just $17!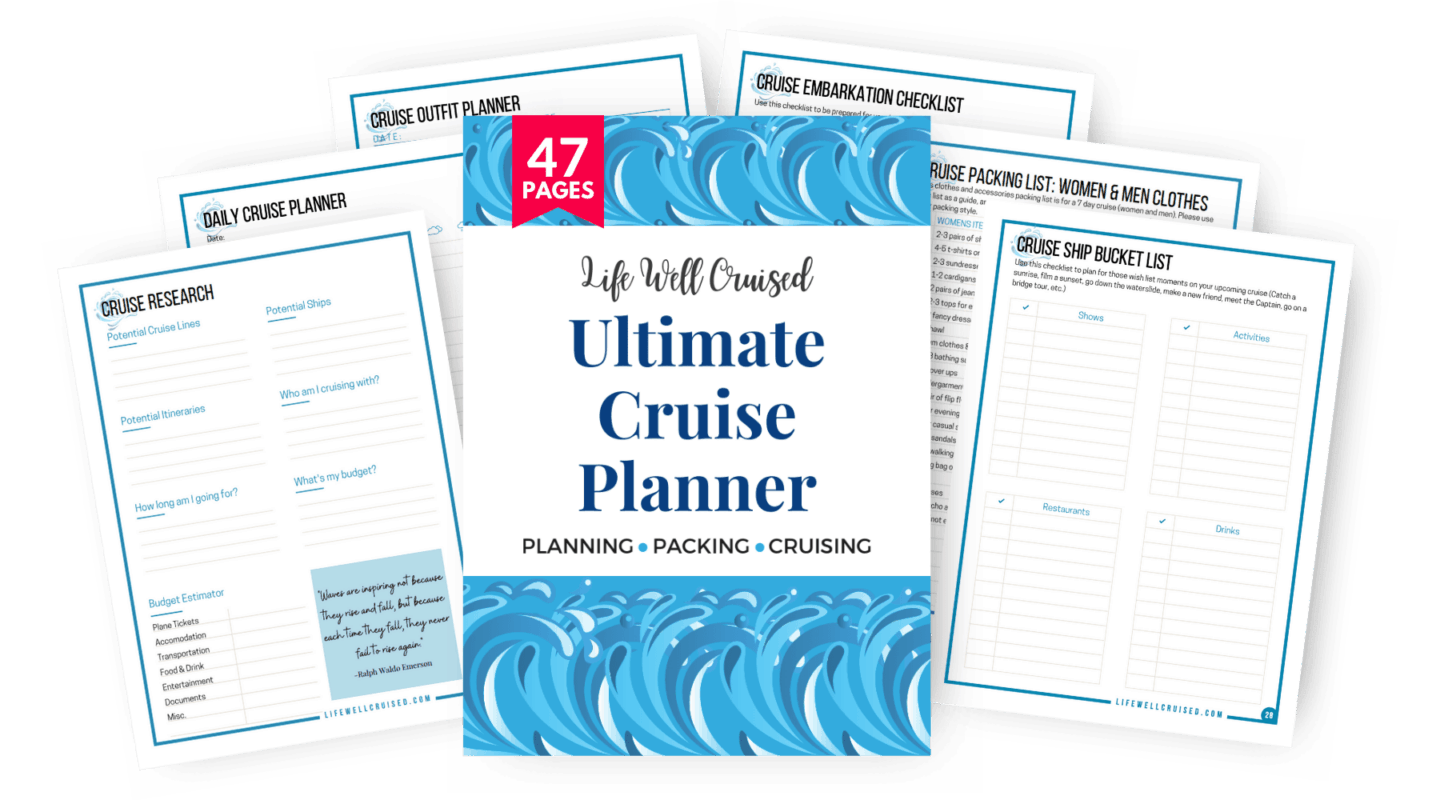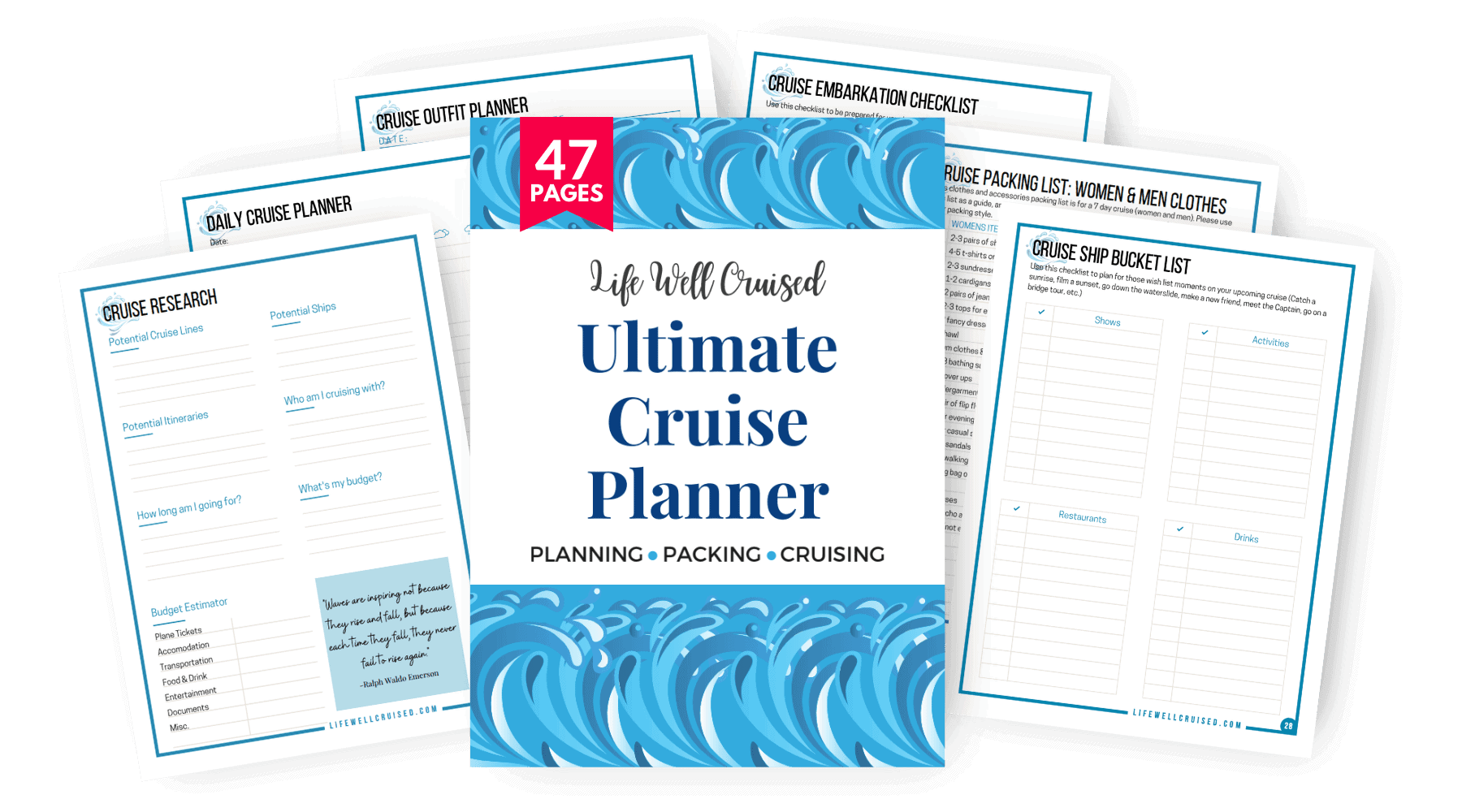 Final Thoughts on How to Plan a Perfect Group Cruise
Group cruises are perfect for celebrating special occasions with family members or having a fun vacation with a group of friends. If planned right, group cruises are a great way for everyone to have a perfect and memorable cruise vacation.
Have you ever gone on a group cruise or are you planning one in the future? Please share your comments and tips in the comments below.
Happy Cruising!
Ilana
P.S. If you found this helpful, please don't keep it to yourself ;-). Please share on Facebook or PIN to your favorite Pinterest board (share buttons at the top). Thanks so much!
Follow me on Facebook at Life Well Cruised
Follow me on YouTube at Life Well Cruised
Follow me on Pinterest at Life Well Cruised
Follow me on Instagram at Life Well Cruised