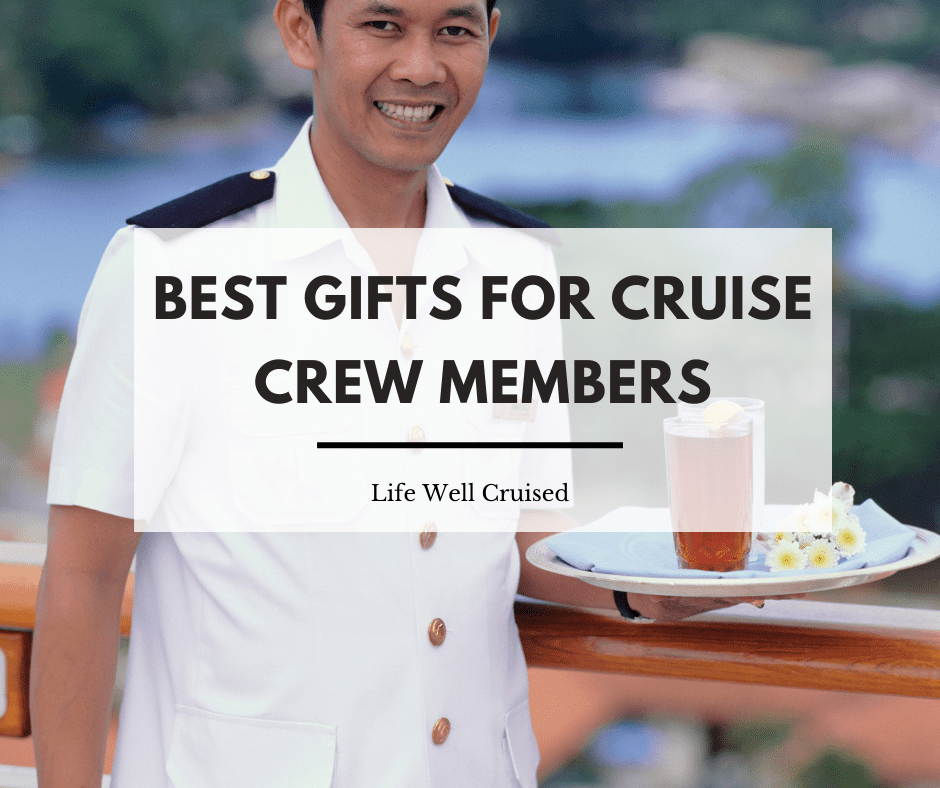 It's not uncommon for cruise passengers to want to acknowledge the hard work of cruise ship crew members and show appreciation. In fact, in many facebook groups and message boards, gifts for cruise ship crew members is a hot topic of discussion.
Some people wonder if there are items cruise workers need and find difficult to get these days, and others like the idea of giving something that will make their lives better.
On a recent cruise, I had an interesting conversation with a crew member, that opened my eyes to what can really make a difference for cabin stewards, waiters and other cruise ship workers.
In this post I share 7 gifts cruise crew members really appreciate.
This post contains affiliate links which means if you click and buy that I may make a commission, at no cost to you. Please see my disclosure policy for details.
As an Amazon Associate I earn from qualifying purchases.
Gifts for Cruise Crew Members that Are Most Appreciated
Tips & Cash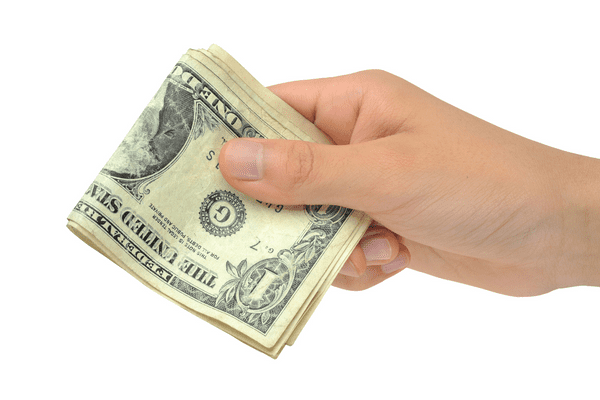 Yes, cash is king. This might be obvious, but the best "gift" you can give your cruise cabin steward, waiters and even your favorite bartender, is a nice tip.
Even if you auto or prepay your gratuities on a cruise, giving extra cash above and beyond the cruise ship gratuity is very much appreciated by cruise ship staff.
Crew members often send money home to their families. Money can also be used to purchase any items that they need, including wifi or SIM cards, so cash is very useful.
Edible Gifts (Chocolates & Candies)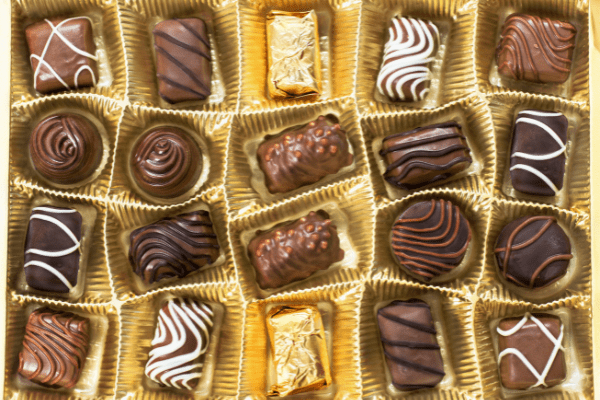 Crew member cabins are usually very small. Therefore there isn't a lot of space to keep items you may bring onboard as a gift. However, cruise ship crew can enjoy and share any edible gifts like chocolates and other treats.
If you know the crew member, you may have an idea of his or her preferences. For example, does he or she like salty snacks like chips or Doritos?
In most cases you won't really know, but bringing a box of chocolates or local treats from home is a nice gesture.
Toiletries & Convenience Items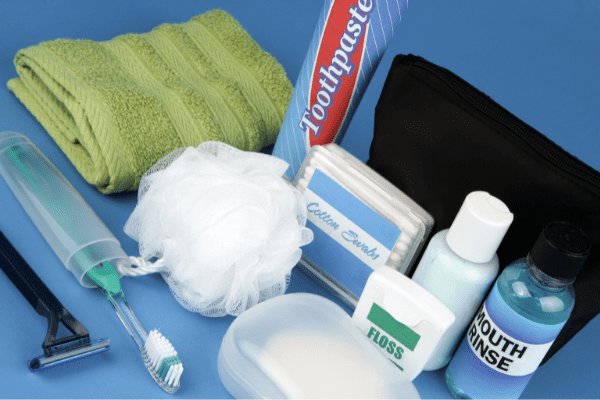 For some time after the cruise restart, many cruise ship crew members weren't able to get off the cruise ship when in port. This meant getting convenience items and toiletries was a challenge.
For this reason, some cruise passengers brought basic items and toiletries like shampoo, deodorant, toothpaste and moisturizer to cruise ship staff. Through the grapevine, I've heard more recently, that crew aren't as much in need of these items anymore as they can either get off the ship or order things to the cruise ship that are delivered.
If you feel it's appropriate, you can always ask a crew member if you can pick them up anything while in port of call.
Positive Comments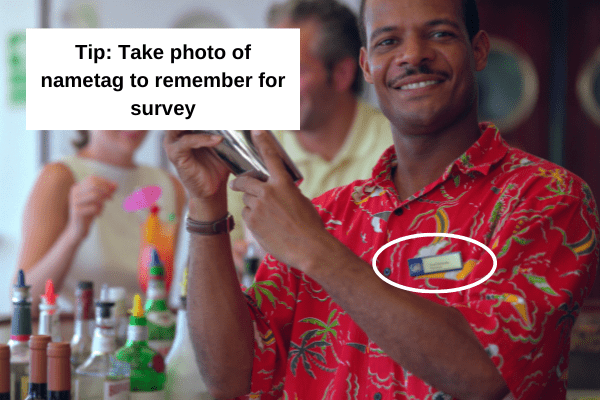 While tangible gifts like tips and chocolates are nice, something that can make a huge difference for cruise crew members is leaving positive comments on surveys and comment cards.
When cruise ship staff get positive comments and feedback, this goes a long way towards their career with the cruise line. Good ratings can mean promotions onboard and even rewards and privileges onboard their cruise ship.
When you get off the cruise ship after disembarkation, you'll be sent an online survey to review your cruise experience. Make sure to fill it out and use this this as an opportunity to highlight any cruise ship staff that made a positive impact on your cruise vacation.
Get The Ultimate Cruise Planner
Regular price: $27 Now just $17!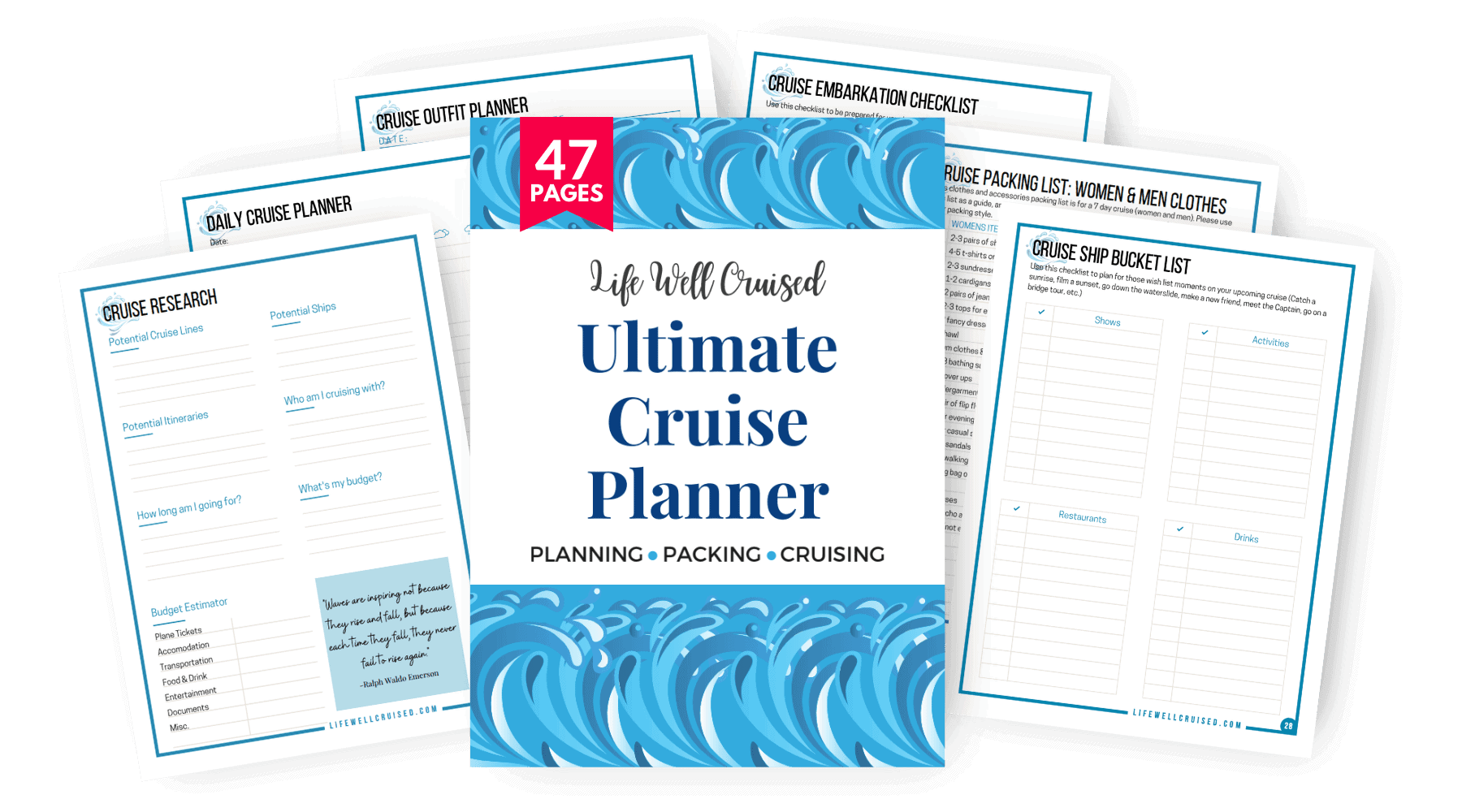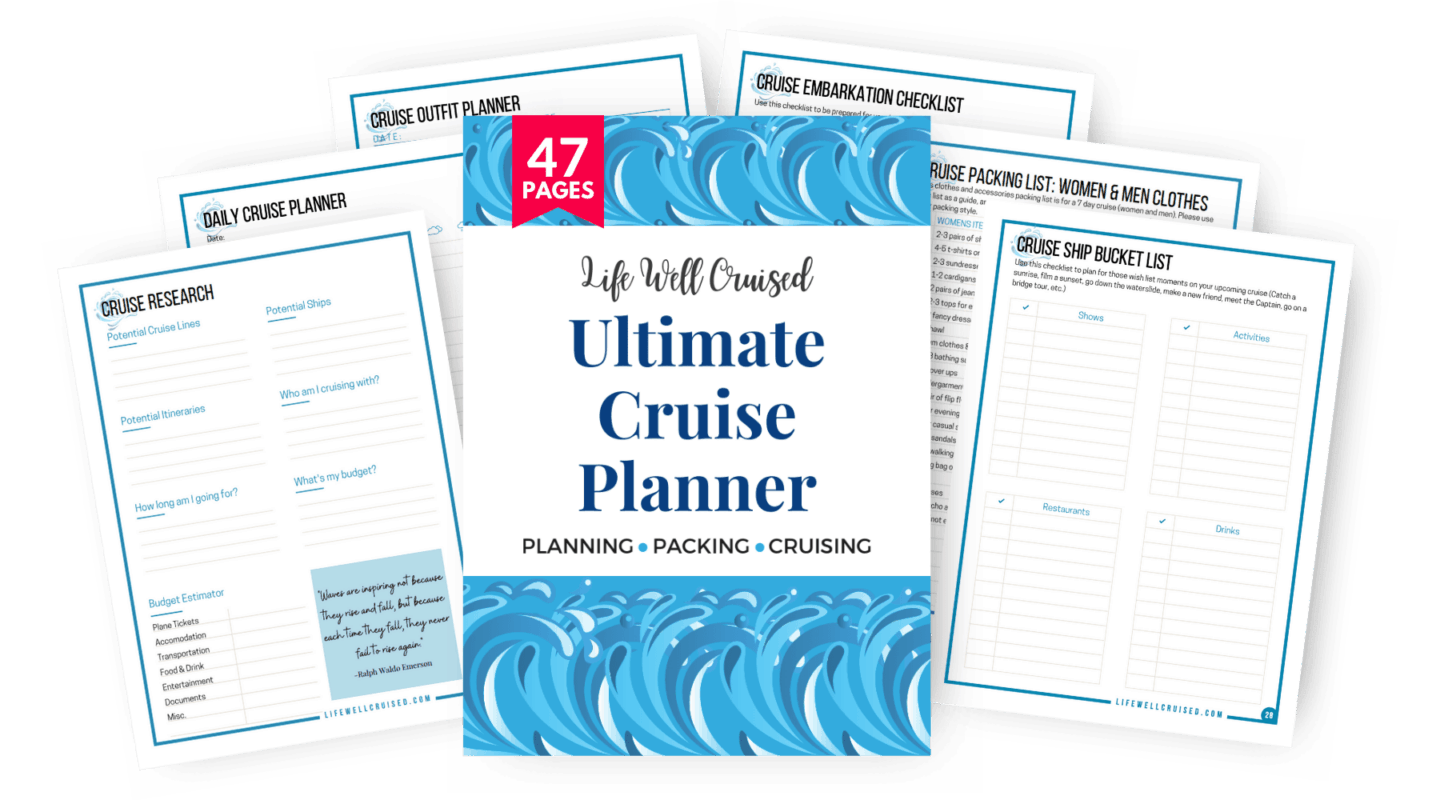 A Handwritten Note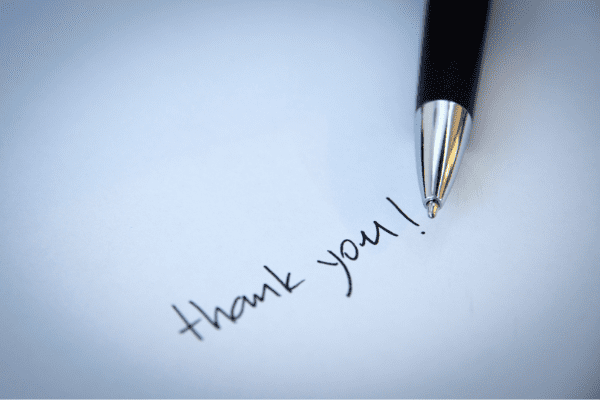 Over the years, writing a personalized thank you note is not very common. So, when you take the time to write a handwritten note to a crew member, this can be more meaningful than you think.
As a crew member mentioned to me recently, many cruise ship staff are away from home for several months and it can be very lonely. Those passengers who have personal interactions, even if brief, are meaningful and have an impact.
A handwritten note, usually accompanying a tip, is very appreciated.
Kindness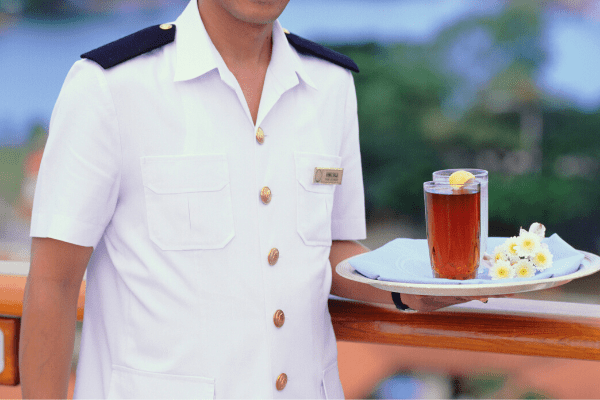 Kindness costs nothing but makes the life of cruise ship crew more enjoyable. Working on a cruise ship isn't easy. Even if they enjoy their work, which many do, there are times when it's likely tough.
Saying please and thank you, and showing appreciation is nice. Remembering their names, asking how they are doing or about their families or life back home, is a good way to learn more about them too.
Let's face it, positive interactions with guests, probably help to make up for the times that cruise passengers have complaints.
Ease Their Workload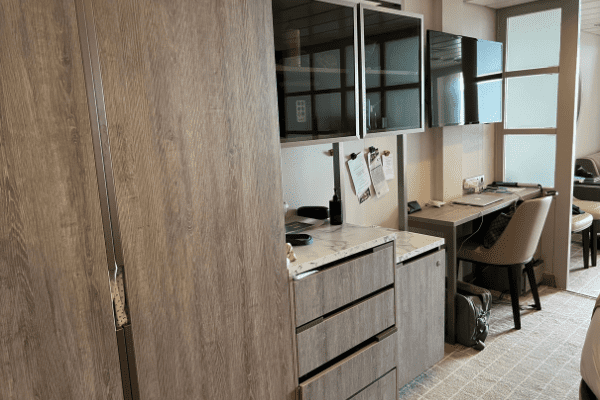 Cruise ship cabin attendants, waiters and other staff work really hard, often for many hours a day. Try not to give them extra work by not leaving your stateroom an absolute mess.
Even at a restaurant or in the main dining room, try as much as possible to be respectful and not create extra work.
Video: 7 Gifts That Cruise Crew Members Appreciate
In this YouTube video I share more about gifts for crew members, including a few examples from cruise passengers.
Related & Popular Posts
Get The Ultimate Cruise Planner
Regular price: $27 Now just $17!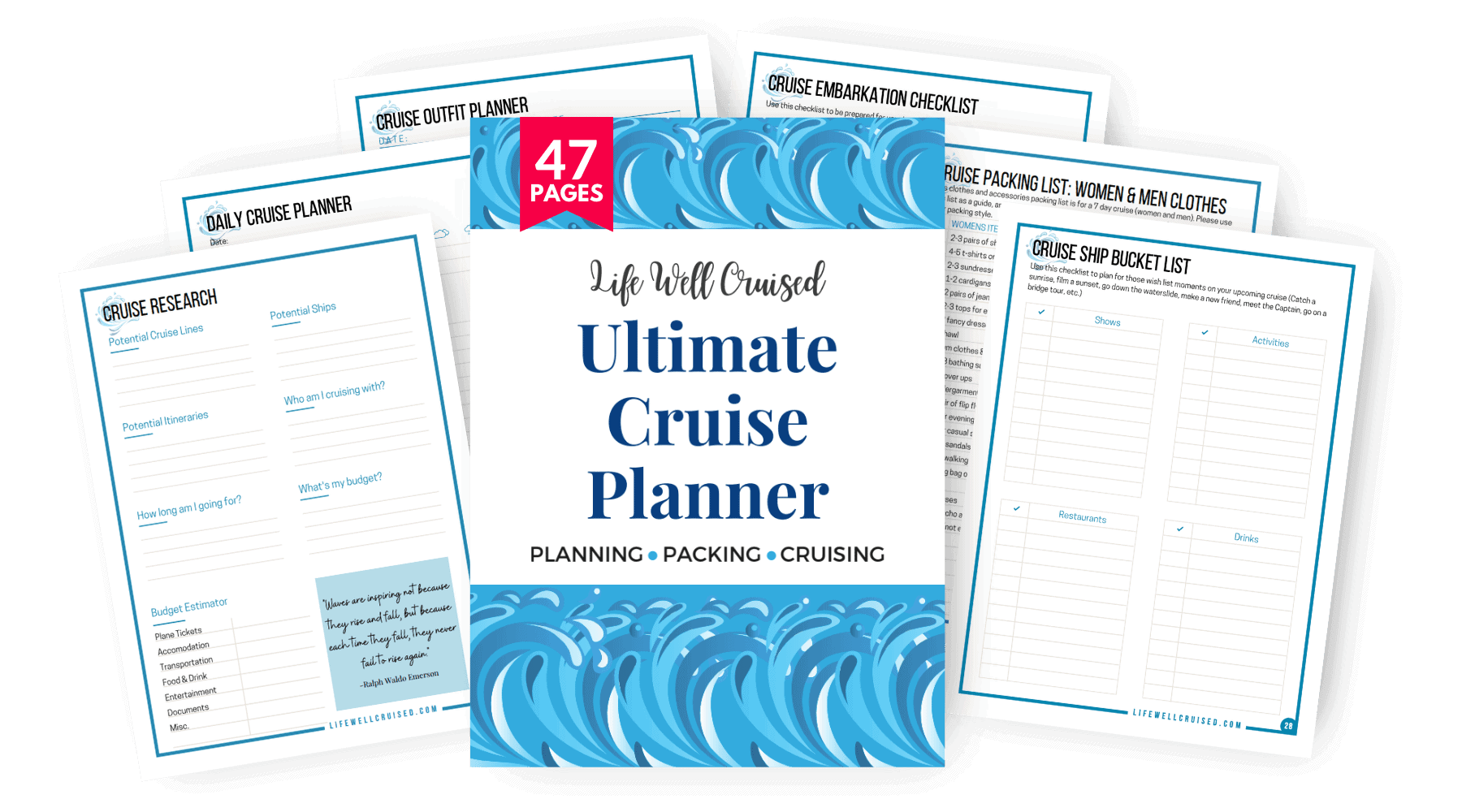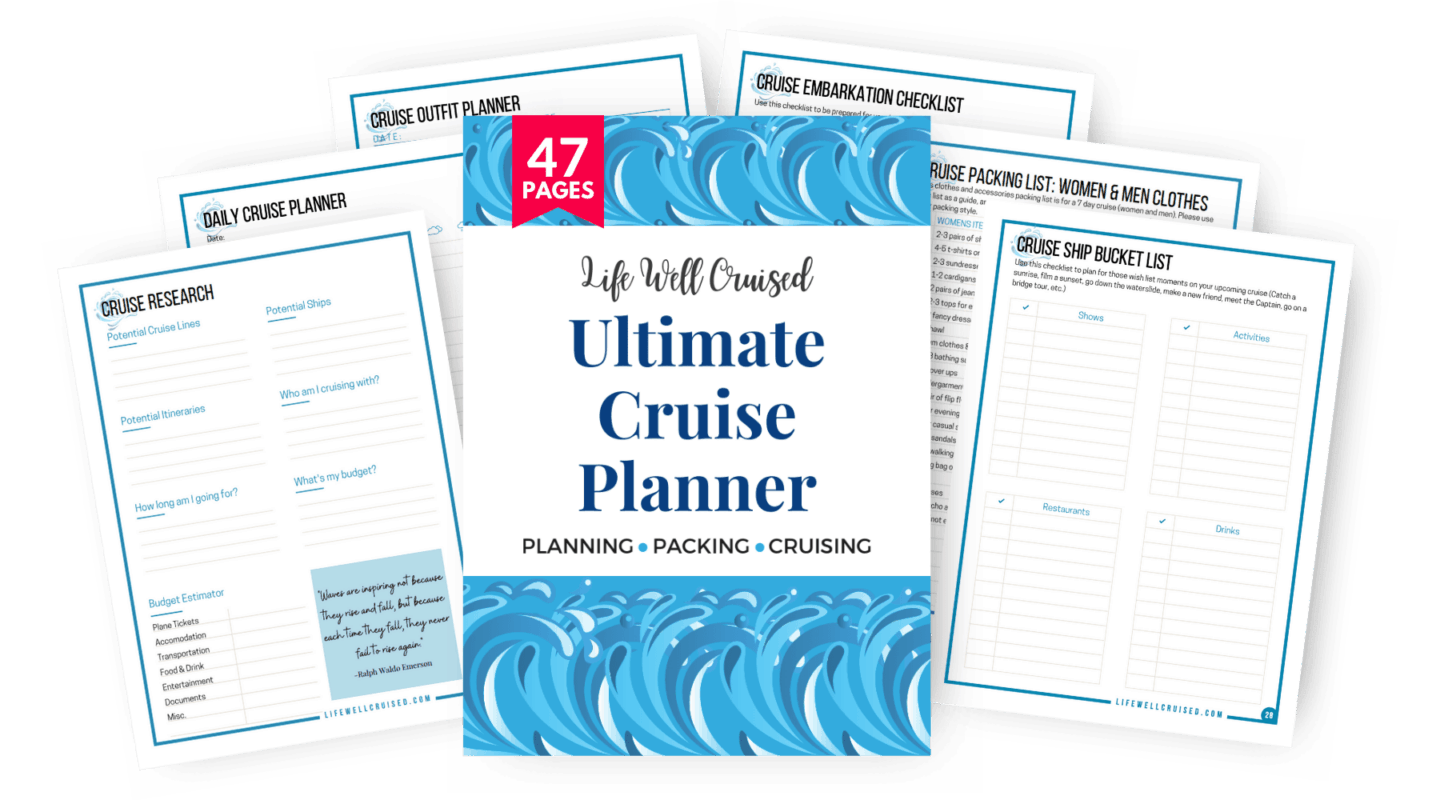 Final Thoughts on Gifts for Cruise Ship Crew Members
There is no obligation to give a gift to cruise ship crew members. However if you are wondering, giving tips or gratuities, being kind, and filling out the post-cruise survey are 3 things that are very much appreciated by cruise ship staff.
Have you given a gift of any sort to cruise ship crew members? Please let me know your thoughts in the comments below.
Happy Cruising!
Ilana
P.S. If you found this helpful, please don't keep it to yourself ;-). Please share on Facebook or PIN to your favorite Pinterest board (share buttons at the top). Thanks so much!
Let's connect:
Join me on Facebook at Life Well Cruised
Join me on YouTube at Life Well Cruised
Join me on Pinterest at Life Well Cruised
Join me on Instagram at Life Well Cruised