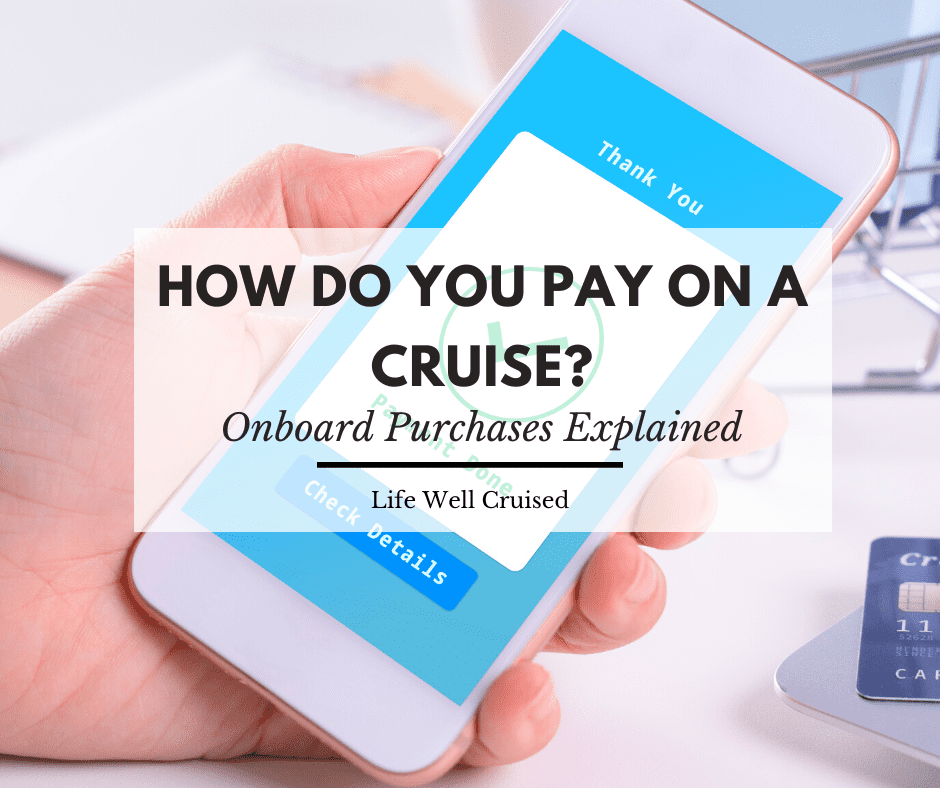 Are you wondering about how to pay on a cruise for onboard purchases and spending? As a new cruiser, this can definitely be confusing.
When you book your cruise, your cruise fare, taxes and port fees are all included. However, once onboard, there are other expenses to be aware of. Cruises are a cash free environment but they are not all inclusive.
Which raises the question…
How Do You Pay on a Cruise?
On a cruise, passengers pay for onboard purchases and services with their cruise card. Since cruise ships are cashless environments, their cruise card is connected to their onboard account. Guests set up this up prior to boarding by entering their payment information on the cruise line website or cruise planner.
In this post, I go over when you pay on a cruise and frequently asked questions that new cruisers have about how cruise ship charges and payments work.
This post contains affiliate links which means if you click and buy that I may make a commission, at no cost to you. Please see my disclosure policy for details.
As an Amazon Associate I earn from qualifying purchases.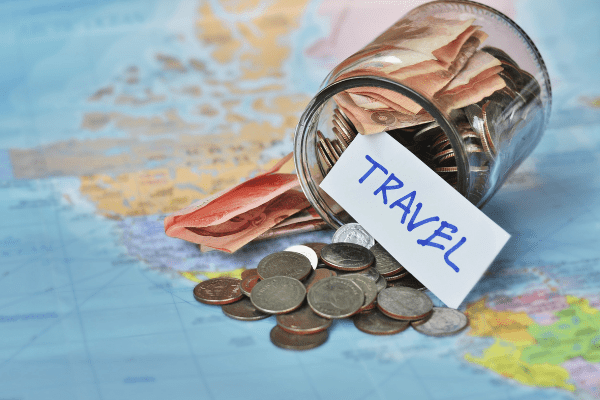 When Do You Pay on a Cruise?
To book a cruise, a deposit is required to hold the reservation. Final payment is usually due 70-120 days before the cruise. Other expenses like gratuities and shore excursions can be pre-paid before a cruise. Once onboard, all purchases and services will be charged prior to disembarking.
Monthly Payment Plan
While most people pay for their cruises using a credit card, there are options with some cruise lines where you can divide those payments into monthly instalments.
As you book your cruise, you may see monthly payment options. Carnival Cruise Line has Carnival EasyPay, as long as you book your cruise least 5 months in advance with a deposit.
Princess Cruises, allows you to budget your vacation with the Princess EZpay cruise payment plan.
While those cruise lines offer an instalment plan directly on their websites, other cruise lines such Royal Caribbean Cruise Line and Norwegian Cruise lines use a finance company called UpLift, which allows you to make monthly payments on your cruise.
This method of diving up payments is becoming more common, so check with your cruise line or travel agent for more information.
Pre Cruise Online Purchases
A good way to avoid having a huge bill at the end of your cruise is to make purchases online, before your cruise. Many cruisers pre-book their shore excursions, beverage package, specialty dining and spa treatments on the cruise website before their cruise.
Not only is this more convenient, but cruise lines will often offer these pre-cruise purchases at a discount.
Many cruisers also choose to pre-pay their gratuities before their cruise as well, which avoids these charges once onboard the cruise ship.
Related: 27 Cruise Packing Tips All Cruisers Need to Know
Setting Up Your Payment Method for Onboard Purchases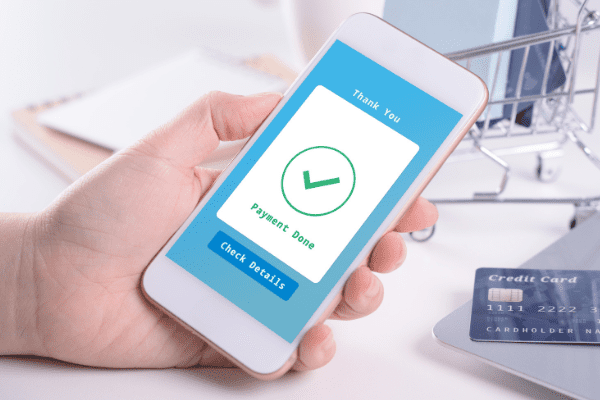 While your cruise fare and other pre-cruise purchases can be paid in advance, you'll have to set up a payment method for purchases you make once onboard your cruise ship.
Cruise lines have a convenient cashless system, where your cruise card will be used both as a key card for your stateroom and as way to pay for onboard purchases and services.
Setting up your method of payment for your onboard account is easy. Prior to your cruise, when doing your online check-in, you will asked to provide your credit card information or establish another method of payment like a debit card or cash.
Even if you provide a credit card for your onboard account, you can always settle your account or pay crew gratuities with cash at the end of the cruise if you like.
Tip: You can keep an eye on your account, including any charges made during your cruise on the cruise line app or by going to guest services. Make sure to verify that all charges are correct before disembarking your cruise ship on the last day.
Related: 50 Must-have Cruise Essentials from Amazon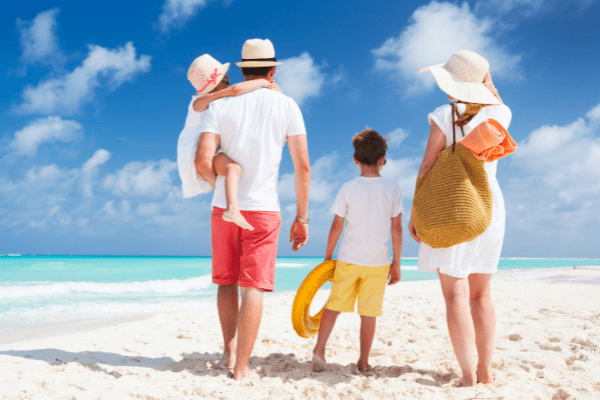 Do You Need Cash on a Cruise?
Since cruise ships have a cashless onboard system, passengers will not be needing cash once onboard. However, many cruise passengers may still choose use cash in certain circumstances. Cash can be used in the casino, for tips and in cruise ports of call for taxis and small purchases.
How Much Cash Should You Bring on a Cruise?
While it's not necessary to bring cash on a cruise, it may be handy to have some cash on hand for spending money in cruise ports as well as for tips. Although passengers don't typically use cash onboard the cruise, cash is very commonly used in ports of call, for taxi's, souvenirs, meals and drinks.
Related: How Much Spending Money Should You Bring on a Cruise?
Get The Ultimate Cruise Planner
Regular price: $27 Now just $17!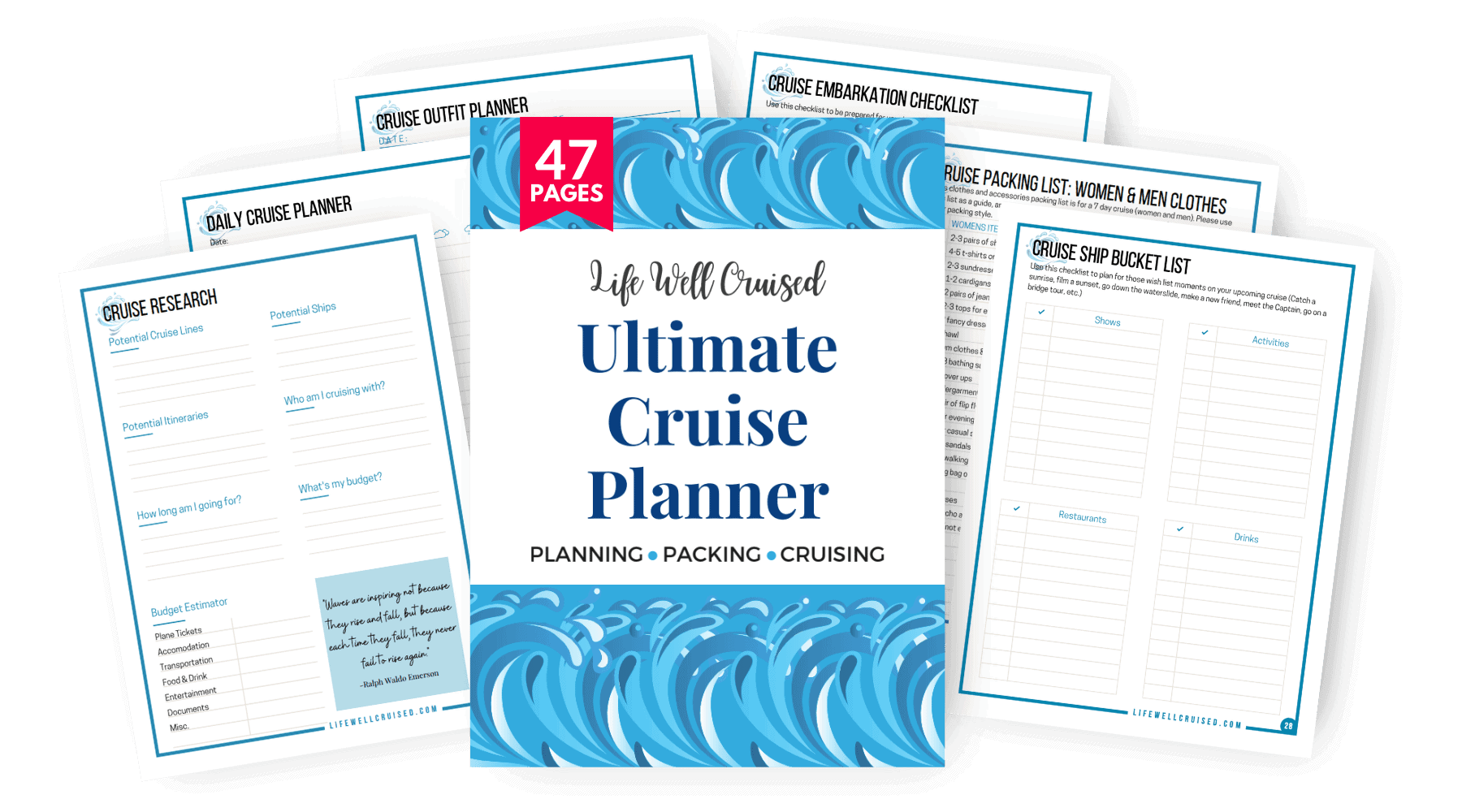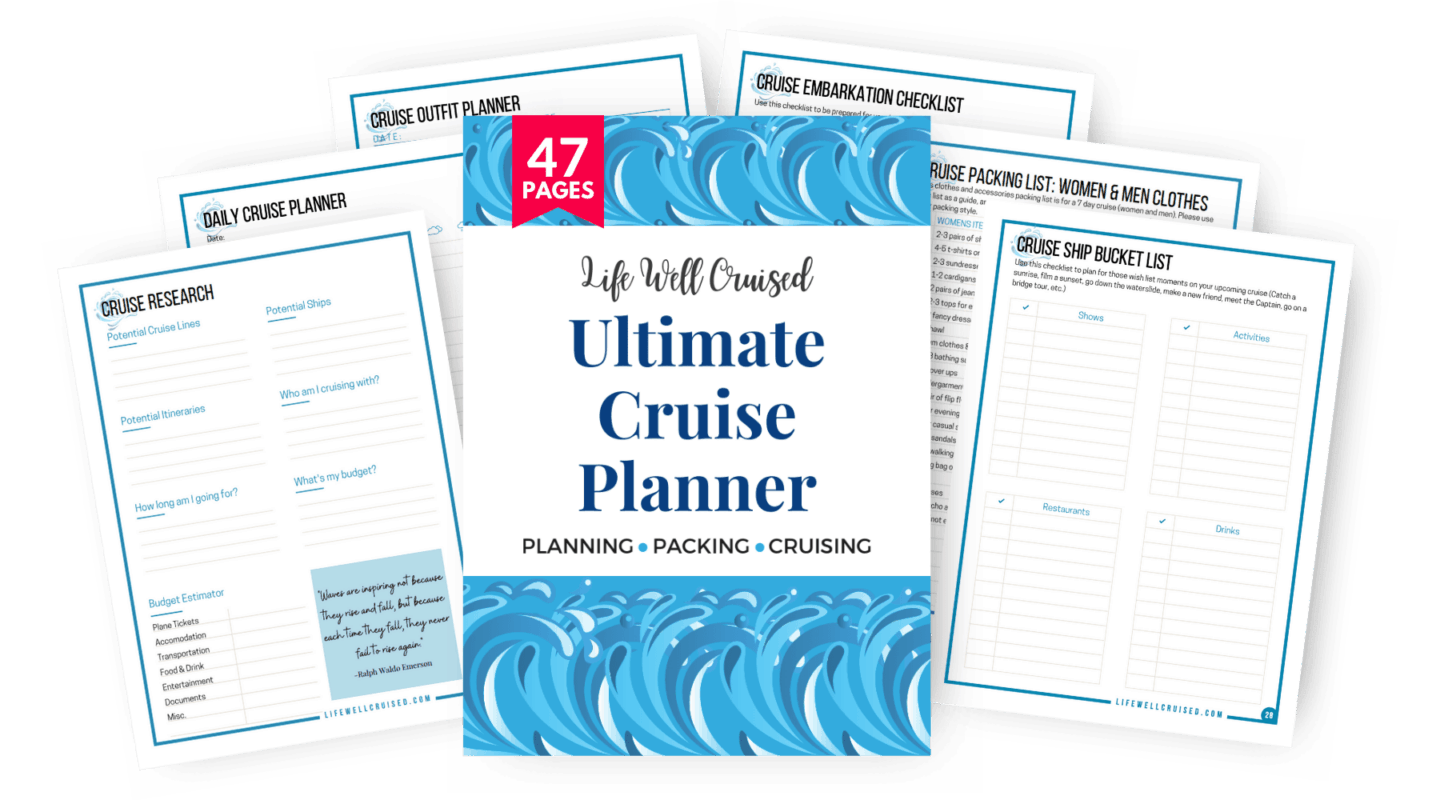 Are There ATM's On a Cruise?
Yes, there are ATM's onboard a cruise. Although cash isn't the main form of payment onboard a cruise, certain passengers prefer to carry cash. Typically there are only 1-2 ATM's on a cruise ship located near the casino or guest services.
Is Food Free on a Cruise?
On most cruises, the food in the main dining room, all you can eat buffet and a few restaurants onboard are free, or included, with your cruise fare. However, specialty restaurants, which offer an alternative dining experience, usually cost extra. Generally, cruisers are satisfied with the food included onboard a cruise.
Tip: If you choose to eat in your cabin, 24hr room service is available. In some cases, there may be an additional charge depending on the cruise line.
Related: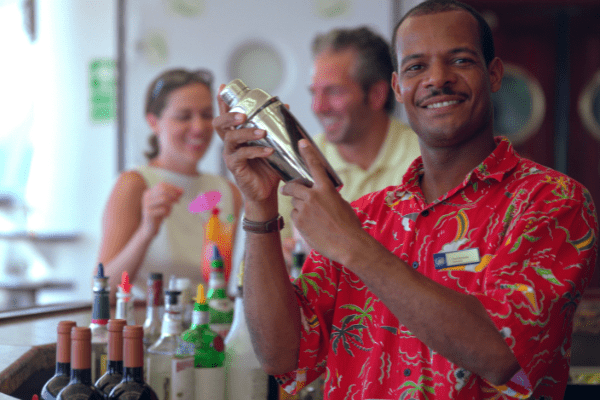 Is Alcohol Free on a Cruise?
Most cruise lines do not include free alcoholic drinks on their cruise ships. However, some cruise lines offer guests the ability to book a beverage package either as a perk at the time of booking, or add on a drink package at an additional cost.
Luxury cruise lines such as Seabourn Cruise Line and Viking Ocean Cruises include alcoholic drinks in their cruise fare.
Tip: If you plan on drinking alcohol throughout your vacation, purchasing the beverage package online before your cruise is the best value!
Related:
Popular & Related posts:
Final Thoughts on How Do You Pay on a Cruise
Well there it is, everything you need to know about paying on a cruise!
If this is your first cruise, how to pay for your cruise and onboard purchases might be confusing. However, once onboard, you'll appreciate how a cashless cruise makes the vacation experience a lot more enjoyable.
In this post, I went over how to pay on a cruise and answered frequently asked questions that new cruisers have regarding paying on a cruise.
Do you like to pre-pay cruise purchases or pay once onboard? Please let me know in the comments below.
Happy Cruising!
Ethan
Author Bio: Ethan Schattauer writes about fashion, travel and college advice on the website WhatToWearMen.com. As a frequent cruiser, Ethan shares his unique perspective on what cruising is like for teens and young adults.
P.S. If you found this helpful, please don't keep it to yourself ;-). Please share on Facebook or PIN to your favorite Pinterest board (share buttons at the top). Thanks so much!
Let's connect:
Join me on Facebook at Life Well Cruised
Join me on YouTube at Life Well Cruised
Join me on Pinterest at Life Well Cruised
Join me on Instagram at Life Well Cruised