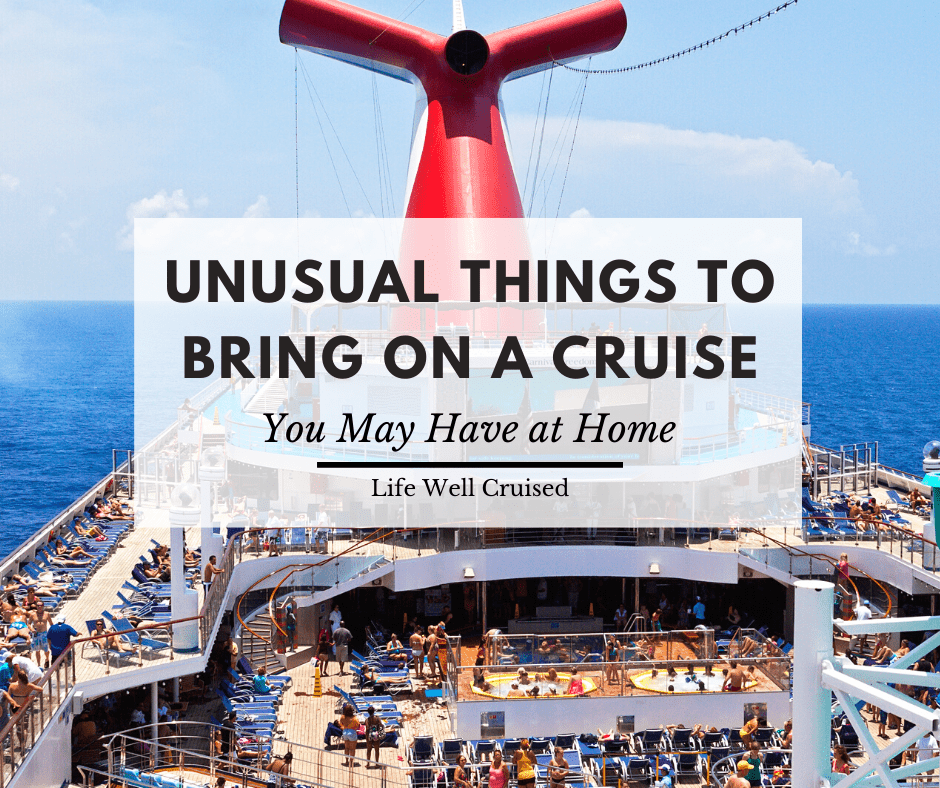 Some if the most useful items to bring on a cruise are things you may have at home. These household items make up some of the most unusual things to pack for a cruise – but they sure are handy!
This list is made up of unusual items that are less talked about, but probably should be added to your cruise packing list. Some can be found around your home, at the dollar store, and of course, Amazon.
This post contains affiliate links which means if you click and buy that I may make a commission, at no cost to you. Please see my disclosure policy for details.
As an Amazon Associate I earn from qualifying purchases.
Unusual Things to Bring on a Cruise
If you're a coffee lover, bring a large insulated mug for the cruise ship.
1. Ziploc Bags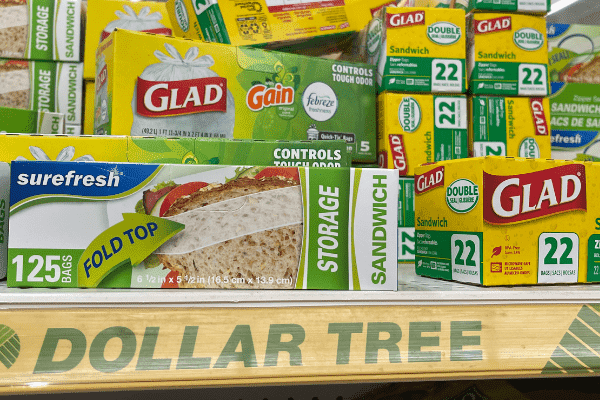 Ziploc or other resealable plastic baggies are so useful to pack for a cruise vacation. I like to bring several sandwich size baggies as well as large size Ziplocs.
Small size bags can be used as a quick "waterproof case" for passports, paperwork and to store small items. Larger size resealable bags are great to keep wet bathing suits that haven't had time to dry before packing for the last day of the cruise.
2. Baby Powder
A new cruise travel hack I learned recently, is that baby powder is great for removing sand from your feet and legs on beach days.
I brought a little baby powder with me on a recent excursion to Horseshoe Bay Beach in Bermuda. It was wonderful to clean our feet properly before going for lunch at a local restaurant.
3. Slippers
Many cruisers say they like to have some slippers with them, to avoid walking barefoot in their cruise cabin.
These cloud slide slippers are super comfy and can even be worn to the pool or lido deck!
Recommended: "Cloud" slippers men & women (check price & reviews on Amazon here)
4. Highligher
I use the cruise line app a lot, but having a highlighter to mark off the activities I want to do on the cruise line daily planner is still my preference.
If you also like the paper cruise planners, bring a pen and highlighter on your cruise.
5. Post-it Notes
Pack a few post it notes to leave a note for your cabin steward.
6. Anti Wrinkle Spray & Laundry Stain Stick
Cruise lines don't allow you to bring clothes steamers or irons on board, as they are a fire hazard. Many cruise ships won't have laundry rooms or irons readily available either.
Therefore, 2 cruise essentials may people pack for a cruise are Downy Wrinkle Release and Tide to Go Stain Sticks.
Recommended: Downy wrinkle release travel size & Tide to Go Stain Sticks
7. Non-Surge Protected Power Bar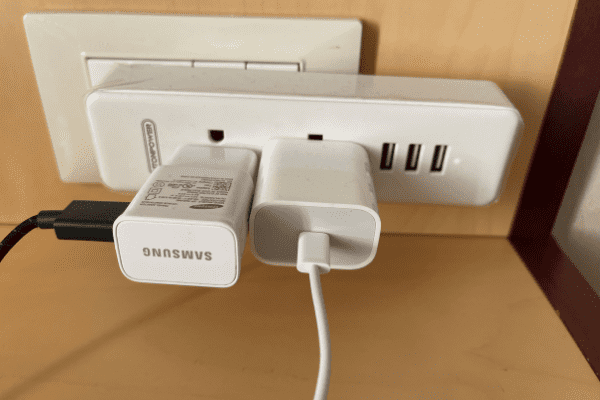 Don't bring a power strip from home, as cruise ships prohibit bringing surge power strips onboard.
That said, since most cruise staterooms don't have many electric or USB outlets, bringing a non-surge (cruise-compliant) power bar is so useful!
Recommended: Power bar non-surge protected (check over 7000 5* reviews)
8. Heavy Duty Magnet Hooks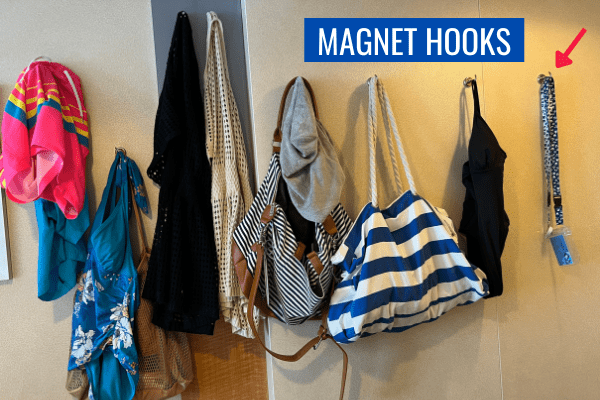 One of my favorite cruise cabin organizing hacks is to bring heavy duty magnet hooks to add extra storage to my stateroom.
Most cruise cabin walls are metal, so this trick usually works amazingly well!
Recommended: Magnet hooks (heavy duty – see Amazon reviews here)
9. Insulated Coffee Mug
If you're a coffee lover, bring along a large insulated coffee mug for your cruise.
Recommended: Insulated coffee mug (verify price & see 18,000+ reviews)
10. Over the Counter Stomach Medications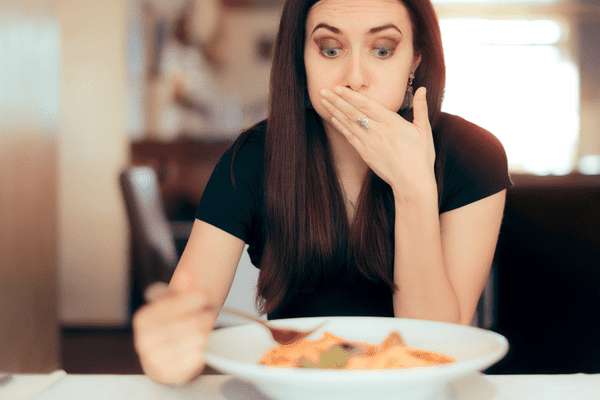 Let's face it, on a cruise we are eating and drinking more, or at least differently than at home. Pack some over the counter stomach medications just in case.
Think antacids, laxatives and something to relieve traveler's diarrhea.
Related: How to Prevent Swollen Legs and Ankles on a Cruise
11. Seasickness Medication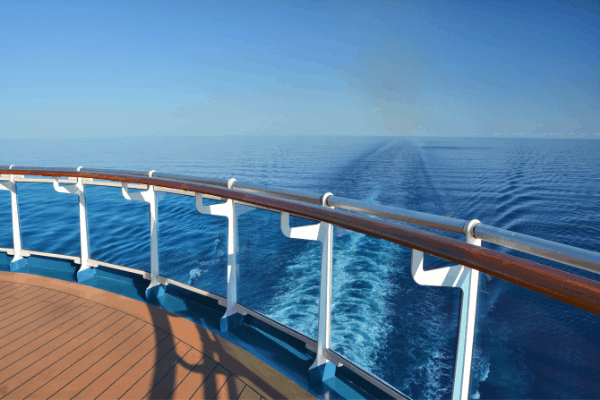 Don't forget something for motion sickness as well. Here are 3 popular and effective items many cruise passengers use to prevent seasickness on a cruise.
12. Towel Clips
Towel clips are great for lounge chairs on a cruise, but also handy to use as clothes pegs in the shower, where you may find a clothes line.
Recommended: Towel clips
13. Earplugs
Have trouble sleeping or sensitive to noise? Consider packing earplugs or even noise cancelling headphones for the cruise or even for your flight.
Recommended: Noise cancelling earplugs (see over 10,000 Amazon reviews here)
14. Folding Boxes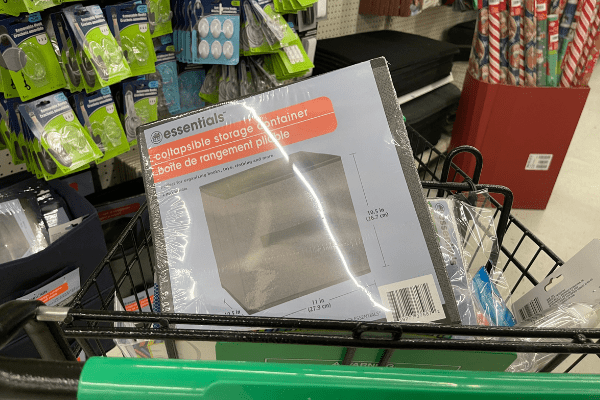 There are lots of cruise items you can find at the dollar store! Folding fabric boxes are great to keep your flipflops or organize other items in your cruise ship cabin as well.
15. Shower Caps
A good cruise packing tip is to save plastic shower caps to pack your shoes in your luggage.
Get The Ultimate Cruise Planner
Regular price: $27 Now just $17!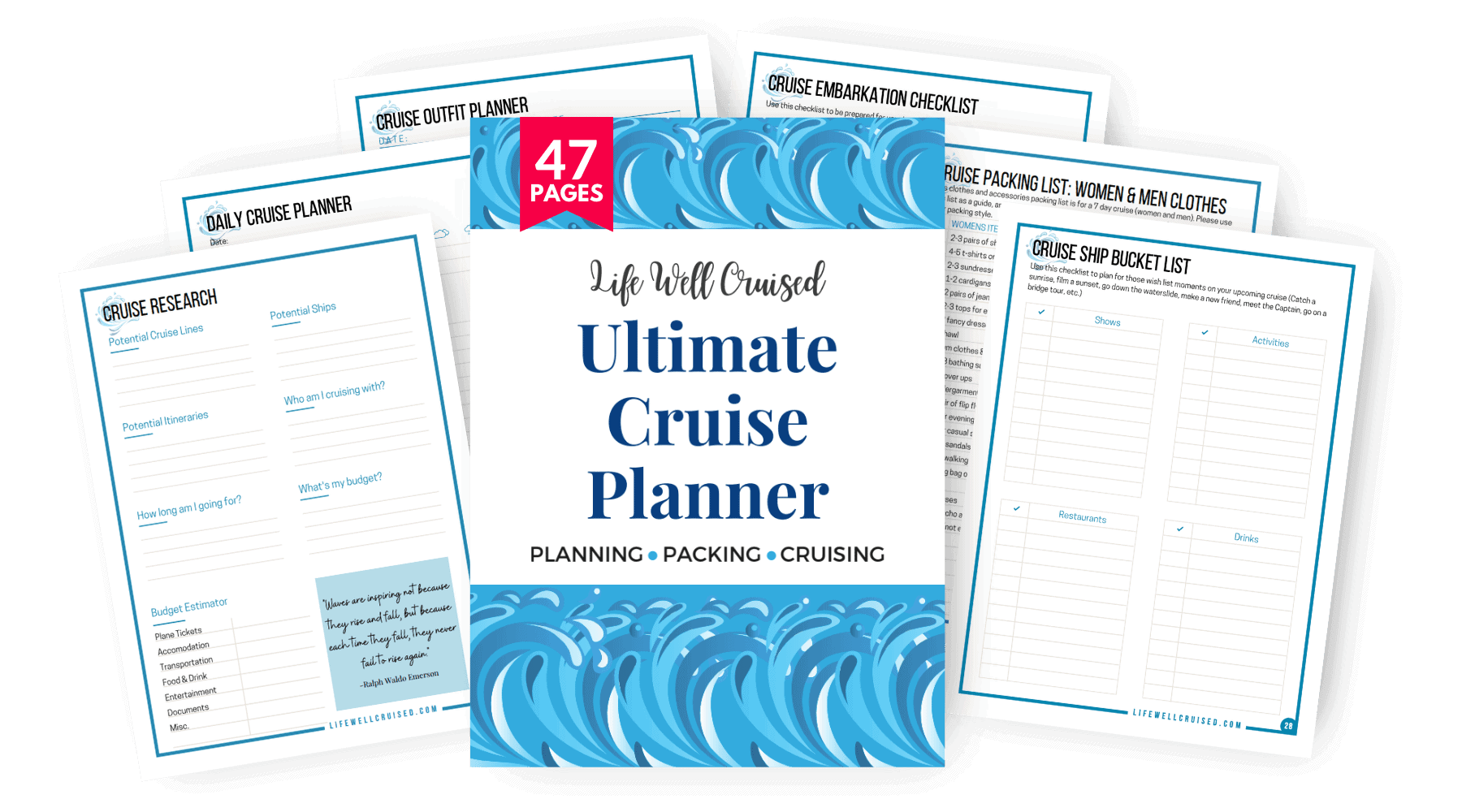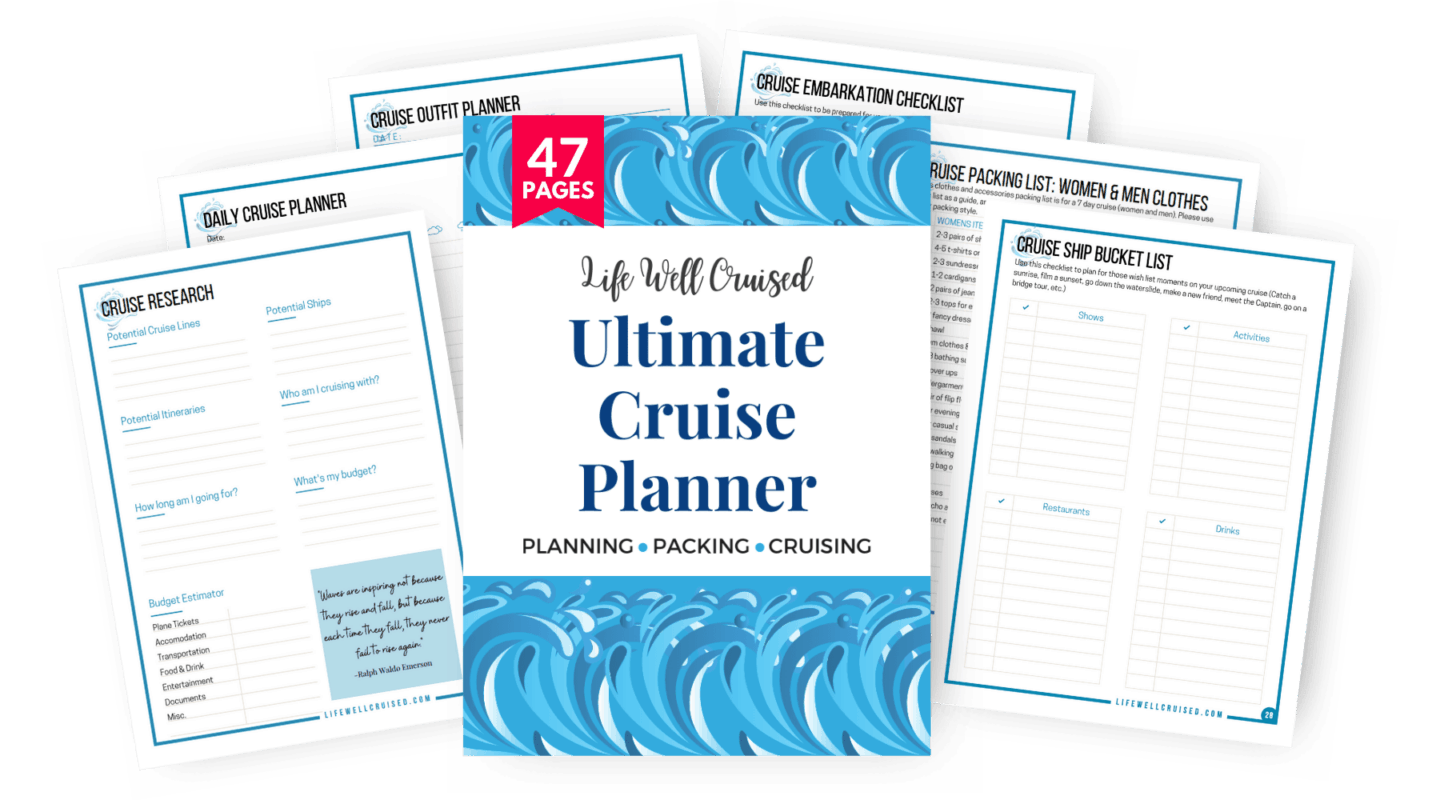 16. Foldable Duffel Bag
If you tend to have more at the end of a trip than when it begins, bring along a compact foldable duffel bag. This is great for pre and post cruise hotel stays as well.
Recommended: Foldable duffel bag
17. Duct Tape
I admit I've never brought duct tape on a cruise. However many cruise travellers swear by it and use it to quickly repair or identify luggage.
18. Foldable Laundry Hamper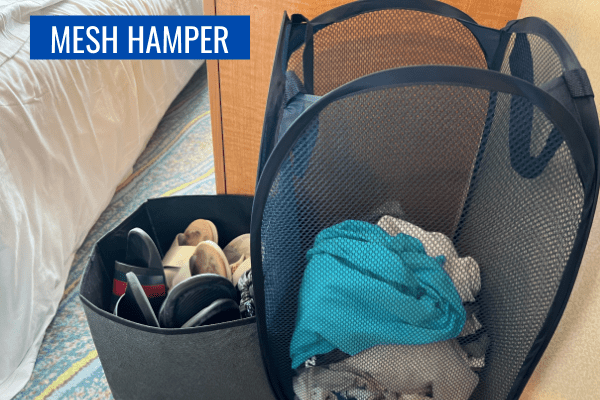 One of my favorite cruise travel items is a foldable laundry hamper. On recent cruises it's being one our top cruise cabin essentials!
Recommended: Foldable laundry hamper (see over 40,000 great reviews)
19. Anti-Chafing Balm
Anti-chafing balm is great to have and pack for Caribbean Cruises, Bahamas Cruises or warm weather cruise. If you're walking quite a bit, it's a useful item to bring as well.
Recommended: Anti-chafing balm HERS & HIS
20. Protein Bars & Other Snacks
Consider packing a few protein bars, snacks or granola bars for shore excursions or even if you have delays in travel.
21. Water-proof Phone Case
A water-proof phone case is one of the most genius travel gadgets I've ever seen! We used it and keep our phones, money and other items dry on a recent cruise excursion on Oasis of the Seas.
Recommended: Waterproof phone case on lanyard
22. Lanyard
Years ago I just didn't get the lanyard. However, my hands are often full and having my cruise card on a lanyard is just plain easier. Plus, I never lose my cruise card anymore!
Recommended: Lanyard for cruises
23. Sewing Kit
Small sewing kits can be found at the Dollar Tree, or you may have one at home that you can pack in your luggage for your cruise.
24. Mini-First Aid Kit
Make sure to pack a small cruise first aid kit, with a few bandaids, over the counter medications, antibiotic ointments and other important items.
Related: 31 Cruise First Aid Kit Essentials You Need to Have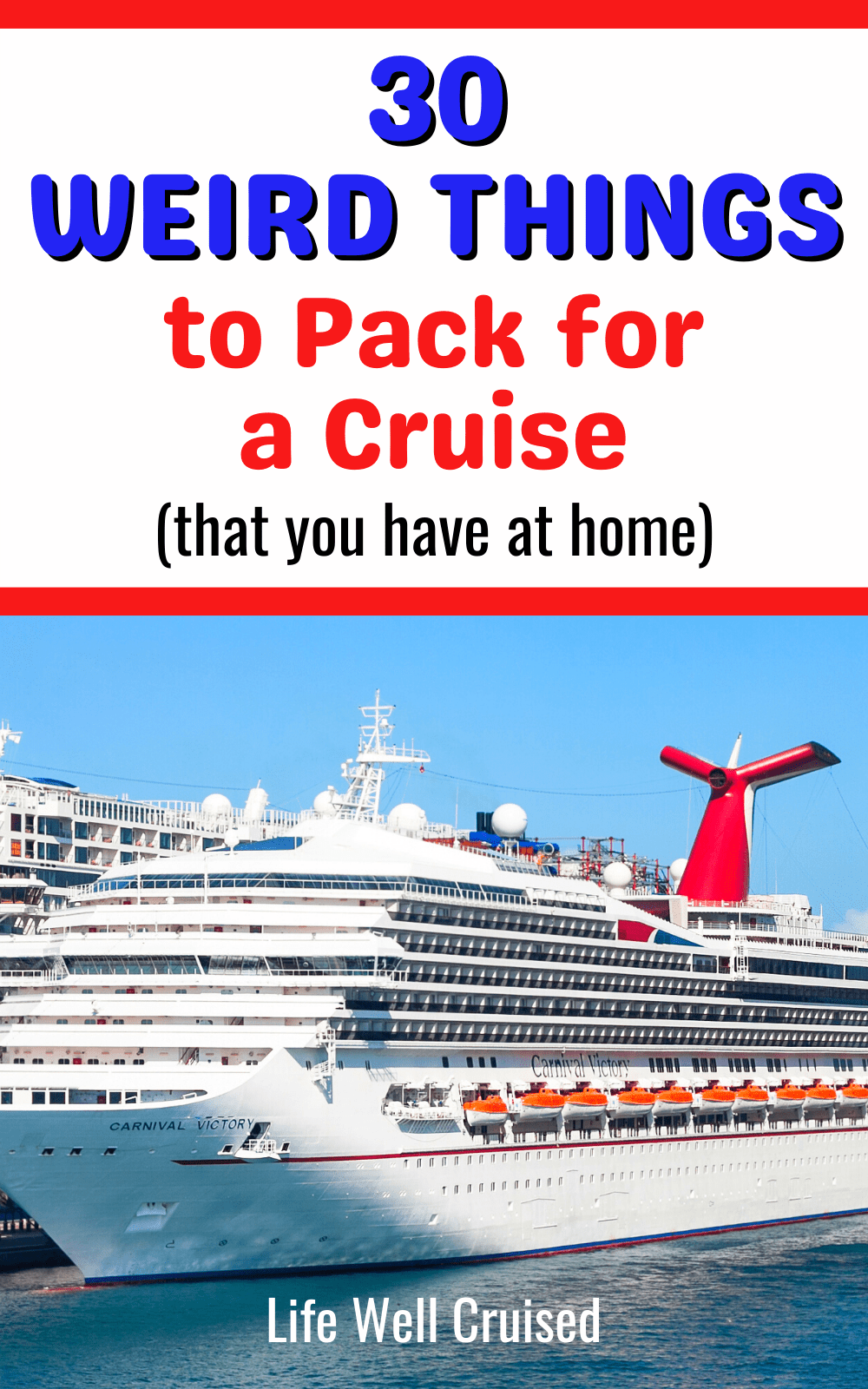 25. Wine
Many cruise lines allow you to bring 1 bottle of wine, per adult onboard on embarkation day. If you don't have a cruise drink package, bringing wine from home will save you money.
26. Collapsible Water Bottles
Bring along a refillable water bottle to keep hydrated. If you'd like to save some space, these refillable water bottles are great to bring on beach days and shore excursions.
Recommended: Collapsible water bottles for travel
27. Travel Fan
If you get hot, especially at night, you may want to pack a small battery powered travel fan. These are really useful for inside cabins on a cruise.
Recommended: Battery powered travel fan
28. Motion Sensor Nightlight
Cruise ship cabins are really dark at night. Bring along a motion sensor nightlight – definitely an unusual item that is brilliant!
Recommended: Motion sensor night light (check price & 1000+ amazon reviews here)
29. AirTag
An Apple Airtag is becoming essential for people who are travelling these days. Put an airtag in each piece of luggage and you will always know where it is!
Recommended: Apple AirTag (see reviews & check price on Amazon here)
30. Thank you Cards
Thank you cards or note cards are so useful to add a nice note to crew members, along with a tip at the end of your cruise.
Recommended: Cruise crew member thank you cards
Bonus: Luggage Tag Holders
Cruise lines will provide cruise passengers with printable luggage tags. However, they require folding, stapling, and even possibly taping. Still, they sometimes fall off.
Luggage tag holders are sturdy and reusable. They also make a great gift for cruisers for the holidays or anytime.
Cruise luggage tag holders (by cruise line)
Here are the luggage tag holders by cruise line (Amazon links):
Video: 13 Unusual Things to Pack for a Cruise
In this video I go over and illustrate some unusual household items to bring on a cruise.
Related & Popular Posts:
Get The Ultimate Cruise Planner
Regular price: $27 Now just $17!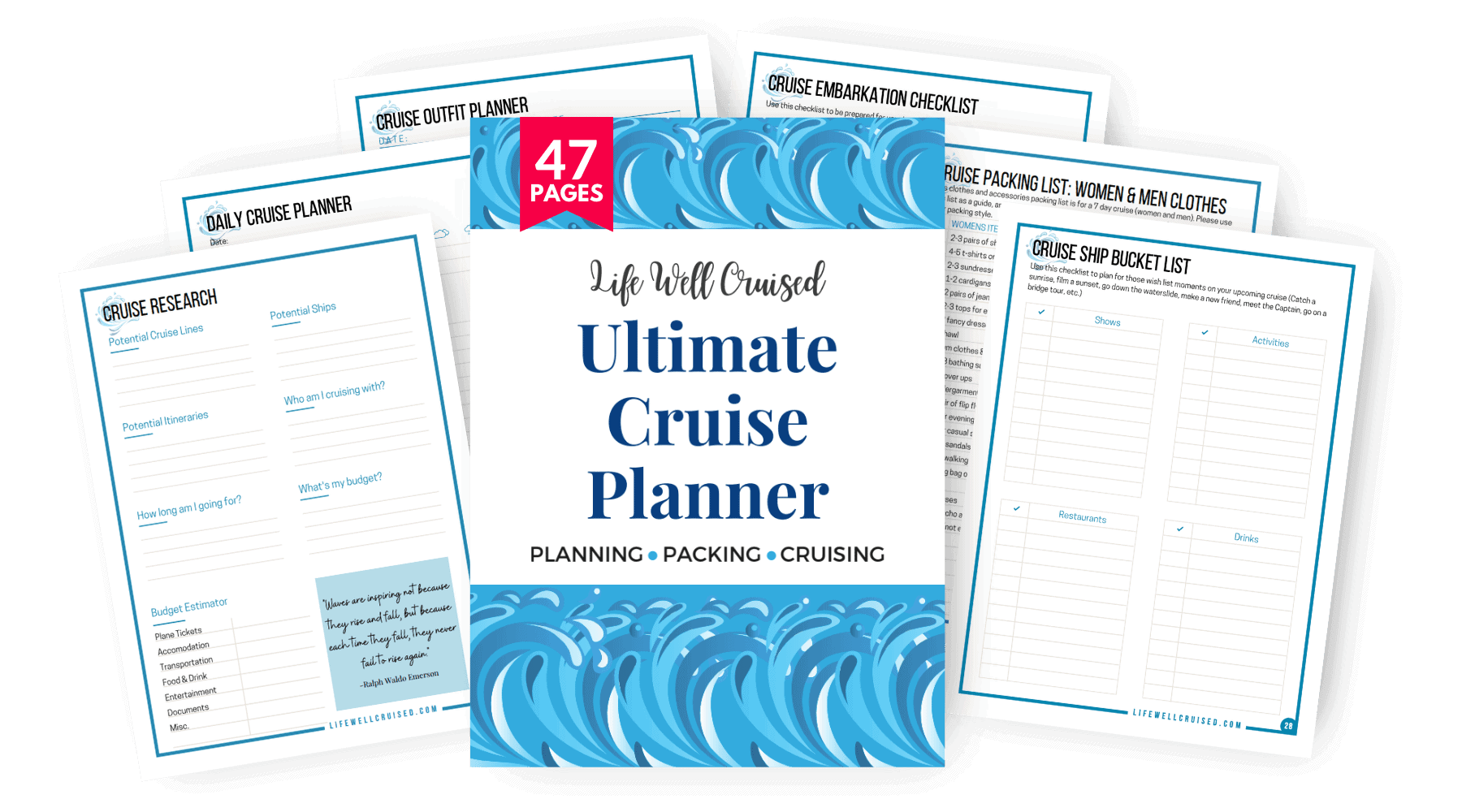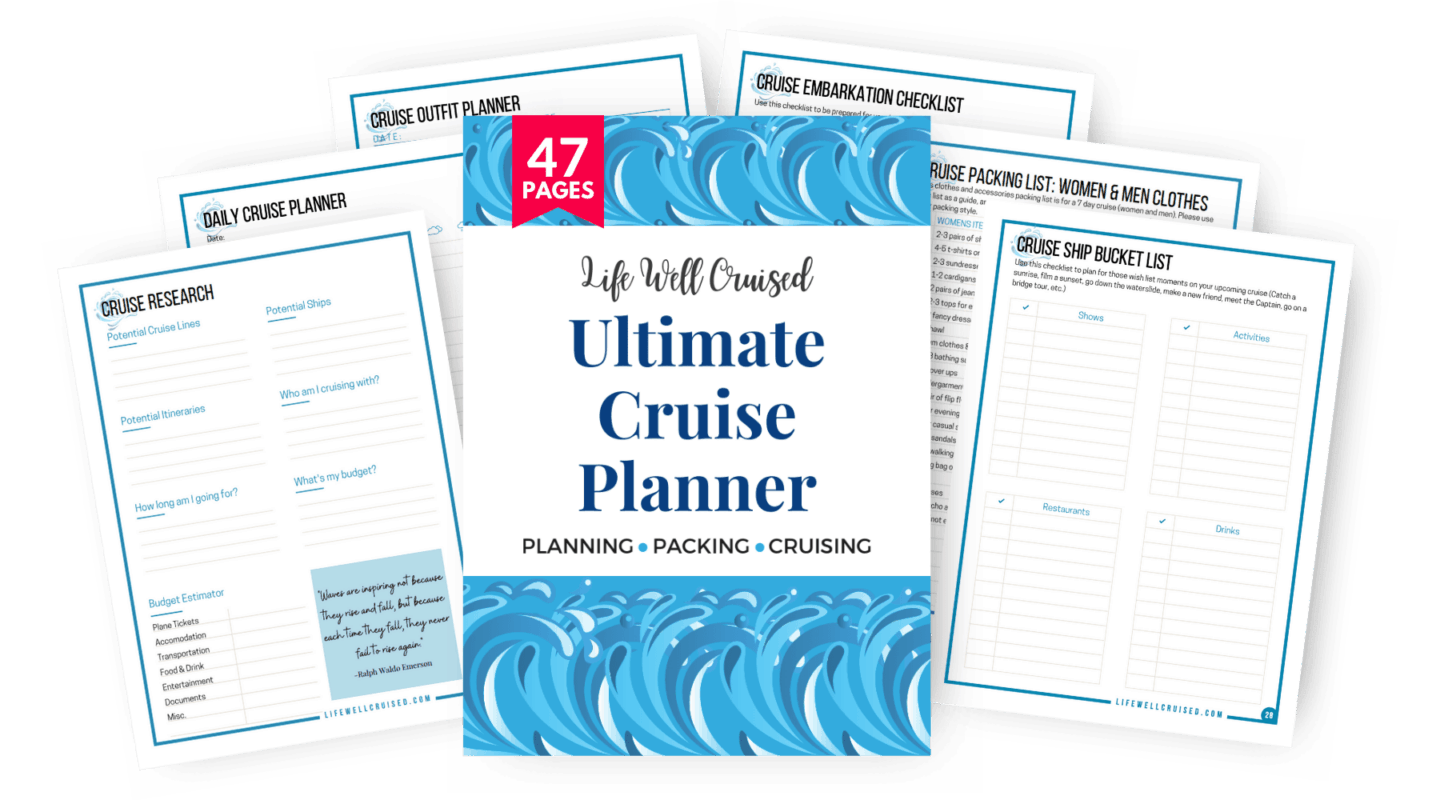 Final Thoughts on Unusual Items to Bring on a Cruise
Sometimes the simplest things are really useful to pack and bring on a cruise. many of the times in this post can be found in your own home, your local dollar store or are genius cruise accessories found on Amazon.
If you've been on a cruise, do you pack any of these things for your vacation? Please let me know in the comments below.
Happy Cruising!
Ilana
P.S. If you found this helpful, please don't keep it to yourself ;-). Please share on Facebook or PIN to your favorite Pinterest board (share buttons at the top). Thanks so much!
Let's connect:
Join me on Facebook at Life Well Cruised
Join me on YouTube at Life Well Cruised
Join me on Pinterest at Life Well Cruised
Join me on Instagram at Life Well Cruised