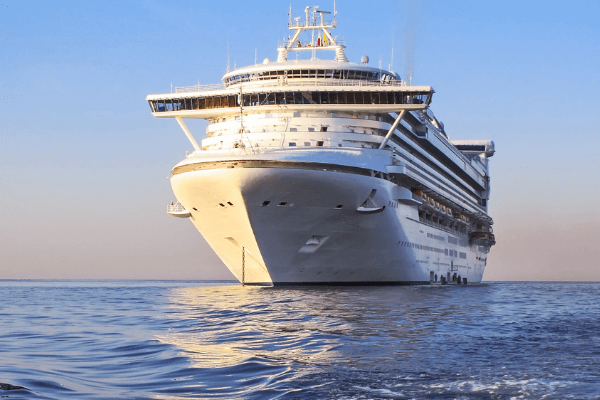 Post-Cruise Depression: The Struggle is Real
Post-cruise depression: have you ever wondered if it's just you? You may even feel a bit guilty or shallow for having these feelings.
There are probably few people that would understand and you may have genuine concerns about being judged.
I'm here to tell you, the Struggle Is Real. You are not alone. Others in your community feel this way too. I guarantee it!
The cruise community that is!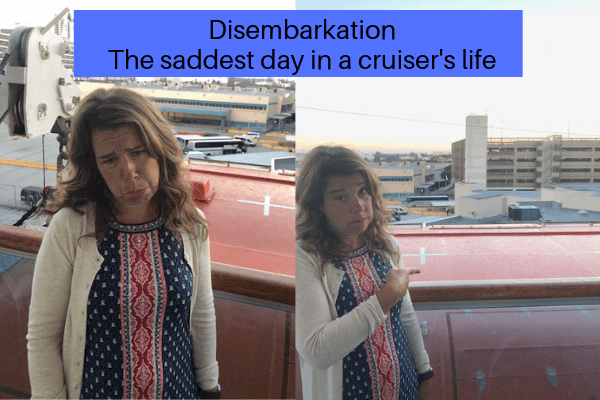 Post-Cruise Depression: How it Affects a Cruise Addict
That's right. I'm talking about post-cruise depression. And it's real all right.
I know if you're reading this now it's because you're a cruiser, and YOU GET ME! I also know that you probably have a cruise addiction and this is why you surround yourself with #allthingscruise.
Am I right? For instance, how did you stumble across this blog post? Was it in a Cruise Facebook Group or perhaps you were searching "cruises" on Pinterest… hmmm?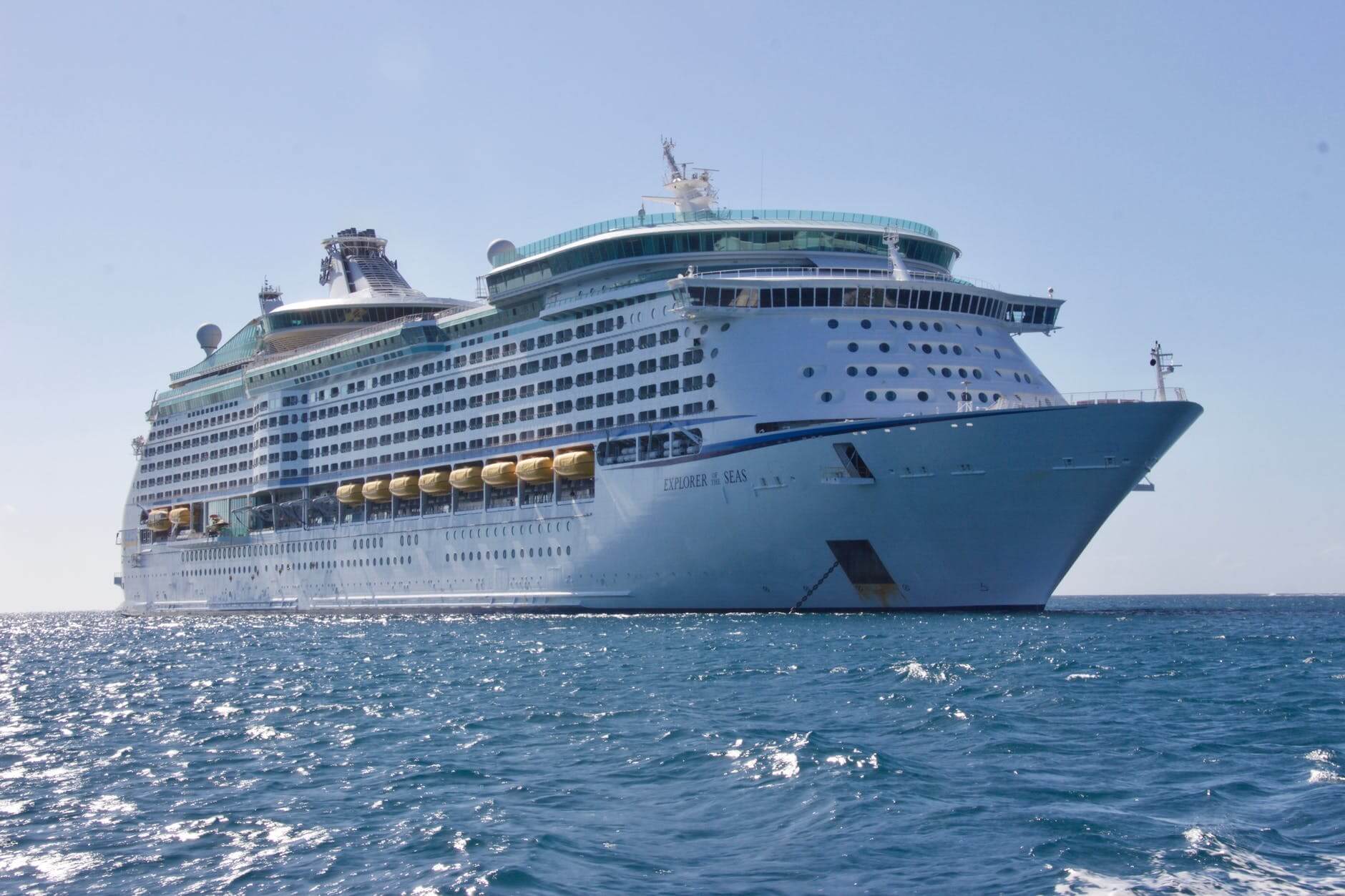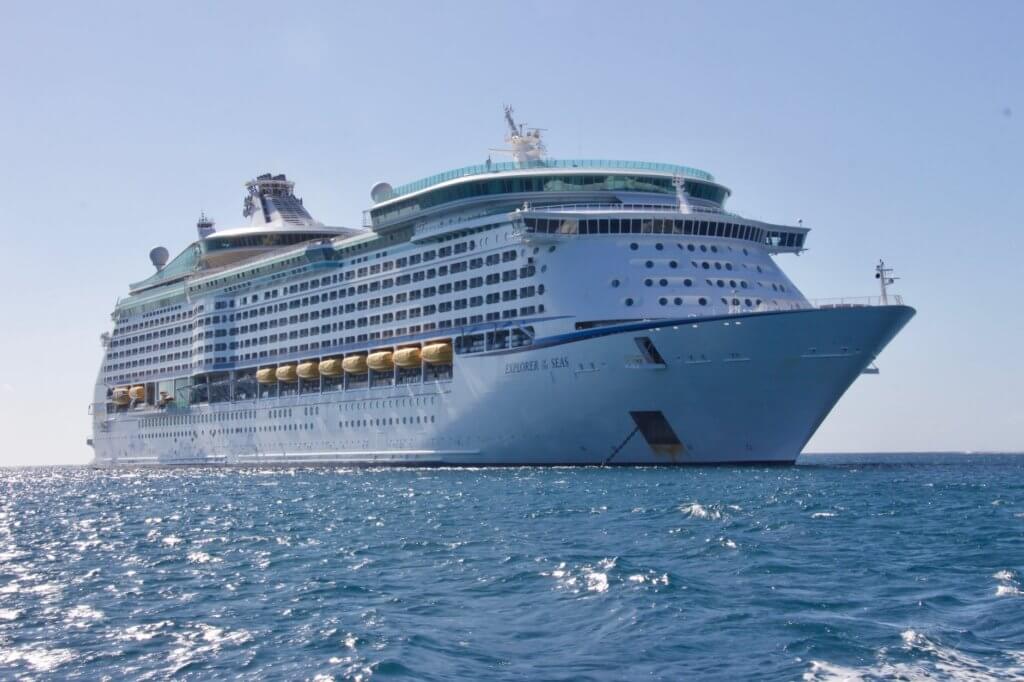 How to know if you have Post-Cruise Depression
Here is a little post-cruise depression quiz to qualify just how afflicted you are:
Give yourself points accordingly.
You have a cruise booked right now (2 points)
You have more than 1 cruise booked right now (5 points)
You calculate how much anything costs by how much cruise it can buy you. For example, "I need a new washer and dryer, but that can be a cruise." (3 points)
You belong to 2 or more cruise Facebook Groups (4 points)
You have a collection of cruise cards (3 points)
You have cruise "keeper cups" or souvenir glasses (5 points)
You've organized or attempted to organize a "group" cruise (3 points)
You have have nautical themed clothing and accessories (5 points)
You have a cruise packing list "in your head" and can recite it to new cruisers by heart (5 points)
Your "bucket list" includes a World Cruise (10 points)
How many points did you get? It's not at all scientific, so not to worry, however I'm willing to bet as you were doing the quiz, you were pretty sure you were a cruise addict! And if you're a cruise addict, chances are you have suffered from some form of post-cruise depression.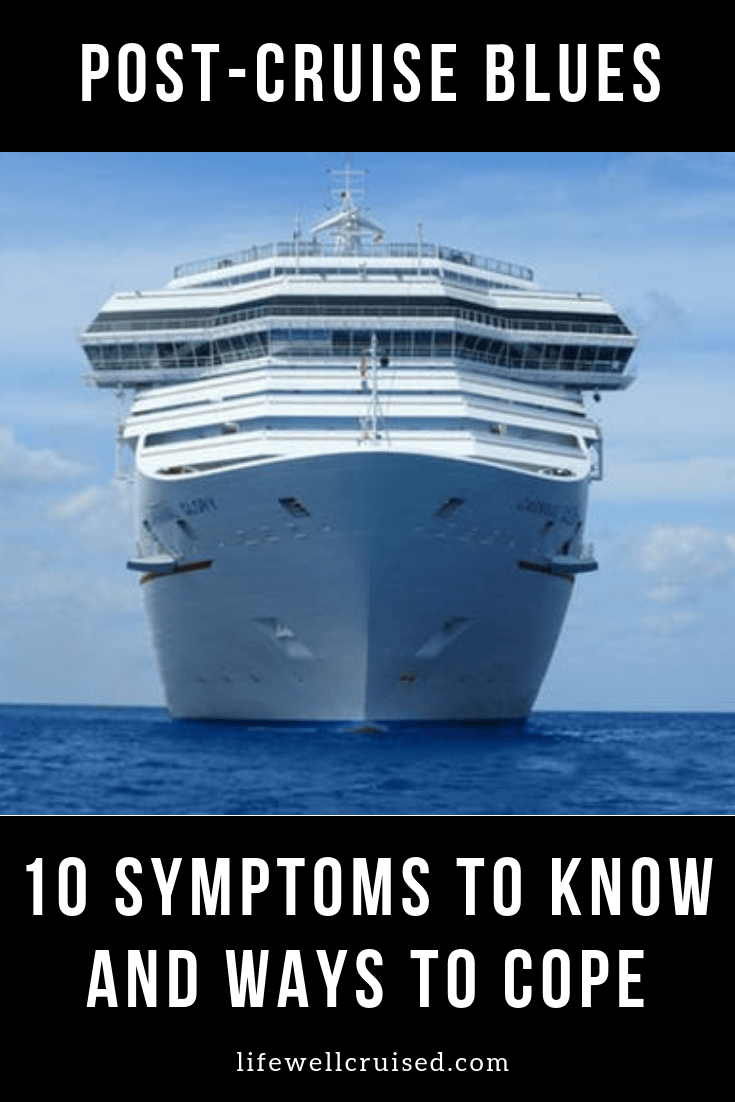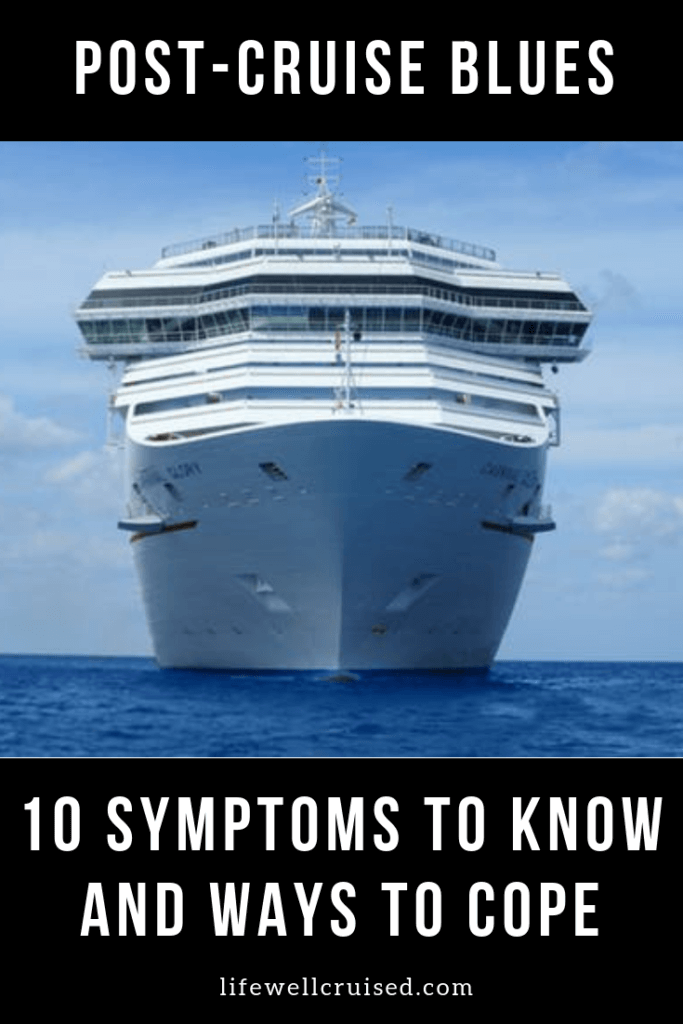 Symptoms of Post-Cruise Depression
Post-cruise Depression is not an affliction commonly diagnosed in traditional medicine, so here are its symptoms.
Contrary to popular belief, early signs of post-cruise depression can actually be felt a hours before your cruise is officially over!
You feel a sense of denial on the last day of your cruise and postpone important tasks that need to be done, like packing to go home.
You contemplate every possible, albeit unrealistic solution to remaining on the ship another week.
You battle an inner feeling of dread as you eat breakfast the last cruise morning.
As you depart the ship, you find yourself resenting oncoming passengers, but trying not to let it show.
After the cruise, you have some difficulty readjusting to life's routines. Life's just better on a cruise…
Back home, you continue to be just a little surprised that your room was not made up and tidied once you left it.
You are pretty upset about "dinner". Yes, dinner that must be thought about, planned and made each and every day.
Over the next few weeks, going to a mall or restaurant is difficult, as you are expected to pay, and you just want to "try" a few things.
You find yourself searching and looking for happy, cruise-like faces among strangers you pass in the street.
You compare all restaurants to cruise ship dining and they just never measure up!
Post-Cruise Depression – The Struggle is Real
Do you suffer from Post-Cruise Depression?
Does this sound like something you may be suffering from? Post-Cruise Depression is real and it sadly affects close to 100% of the cruise community.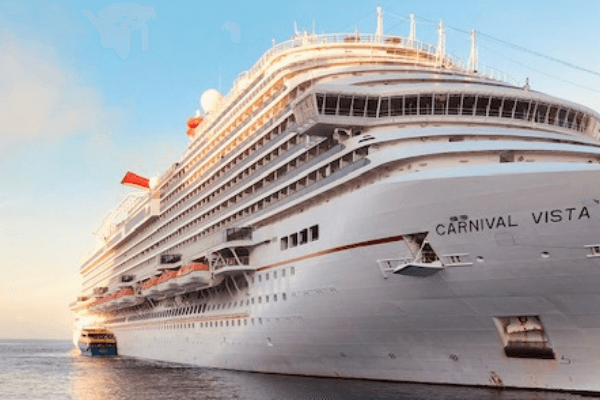 Coping strategies for dealing with the Post-Cruise Blues
I've dealt with this a lot over the years, and honestly still struggle. The truth is that post-cruise depression just never gets easier. I think like most addictions, there is no cure. However, there are ways we cruisers can cope. These are the strategies I and many of my cruise friends use to deal.
Find "Cruisey" friends. When you have friends who enjoy cruising as much as you, they can commiserate and be a comforting ear and totally get it. I know its hard to go into work where many people may not even go away for a vacation, and tell them you're feeling down because you have to wait 6 or 8 months or even a year before your next cruise… right?
Join Cruise Facebook Groups. This is a great way to "talk cruise", a lot! You can post your vacation photos in the threads and feel useful answering fellow cruisers inquiries about ships, ports, drinking packages and more! I'd love it if you hung out with me at my Life Well Cruised Facebook Page.
Drink cocktails out of your Souvenir Cruise Logo Keeper Glasses and reminisce. Have fun with it. Perhaps make a pitcher of Mojitos, Coco Locos or Rum Swizzles.
Book another cruise. This goes without saying, right? But yes, finding and putting a deposit on a future cruise will give you a place to put your energy. It is said that half of the enjoyment of a vacation is in the planning and anticipation, so why not?
Find cruise themed movies or documentaries to watch such as "Like Father" which was filmed on a Royal Caribbean Cruise Ship.
6. Host a Cruise themed party. Why not have friends over and serve fun cocktails, great cruise inspired foods and decorate with a nautical theme?
Looking for a fun cruise playlist? You might like this post I put together with 21 favorite cruise songs (full of cruise inspiration).
7. Create artwork for your home from your cruise photos. You can blow up a photo or two and have them printed on canvas or create a fun collage.
8. Decorate a room with cruise souvenirs and inspiration. I actually have a sun-room/den where I have paintings we purchased and had framed from Labadee, a Vintage Cunard painting reproduction (that hung for years in in my in-laws basement but I now love!!), a collection or decorative iguanas along a wall, beautiful decorative plates from Cozumel, sculptures from Roatan… you get the picture.
When I want to go into my "happy place", I go there.
9. Research new cruise ideas. What about travelling somewhere totally different or outside of your comfort zone? If you cruise with one or two cruise lines, how about thinking about what positives another cruise line can offer. Have you tried a mega-ship like Royal Caribbean's Oasis of the Seas? If you usually cruise on big ships, have you considered a more intimate experience?
Recently, I've been thinking about trying smaller ships like Azamara Club Cruises. #azamaradreamsdocometrue (just putting it out there into the cruise universe 😉
10. Find a few cruise blogs that you enjoy and see if you agree, disagree or learn something new. Let me know your favorites!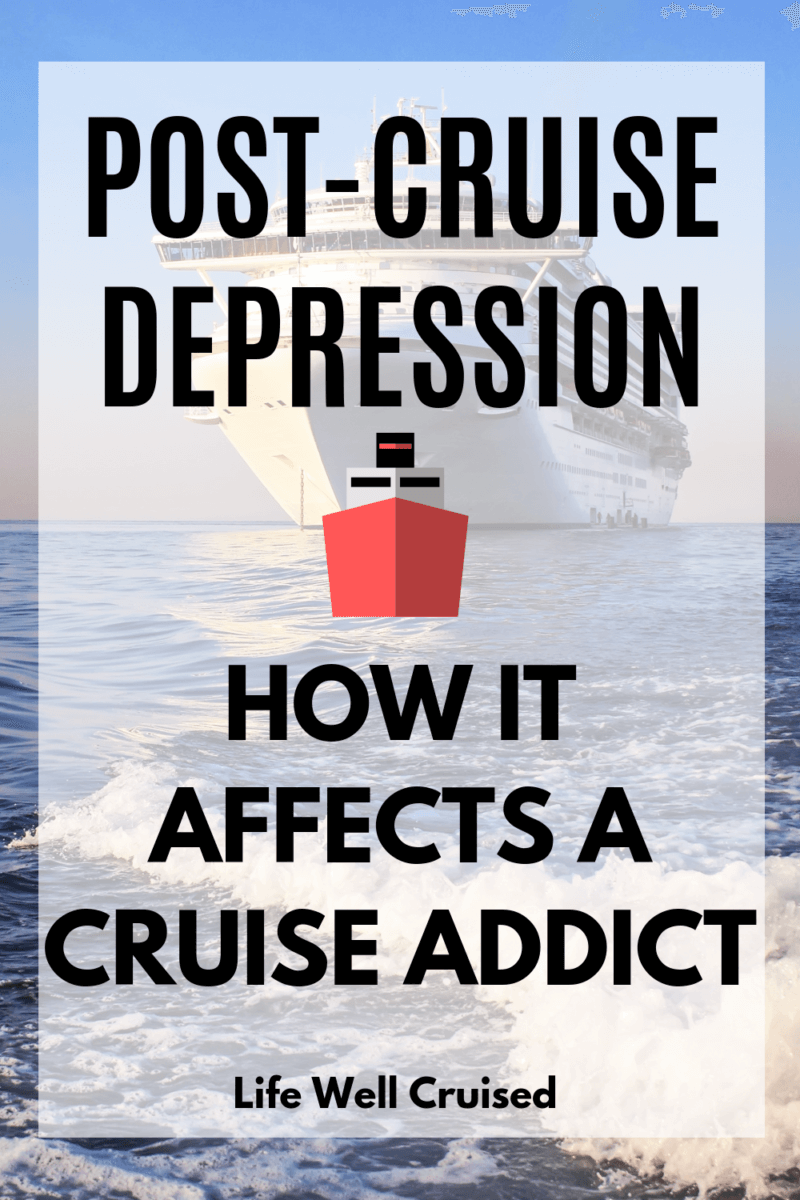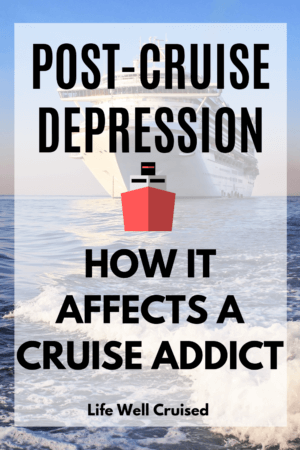 Please Pin it to share 🙂
What will you do about your Post-Cruise Depression?
I hope that you've enjoyed this little tongue and cheek article all about post-cruise depression. Cruising is just so much fun and I know we all just want to cruise as much, and as often as we can!
If you love cruising, you may also enjoy reading about why cruising is the best vacation ever! I know YOU know this, but you can help some non-cruiser friends out by sharing it with them. They really do need to know, right?
Do you suffer from post-cruise depression and what do you do to get over it? I'd love to know, I seriously suffer ;-)!!
Happy Cruising!
Ilana xoxo
P.S. If you've enjoyed this, don't keep it to yourself ;-). Please share it on Facebook or Pinterest (share buttons at the top). Thanks so much!
Related posts you might enjoy:
21 Best Cruise Songs: The Ultimate Cruise Playlist
27 Cruise Travel Hacks Repeat Cruisers Swear By
27 things To Do on a Cruise Sea Day (and not be bored)
Let's connect:
Follow me on Facebook at Life Well Cruised
Follow me on Pinterest at Life Well Cruised
Follow me on Instagram at Life Well Cruised