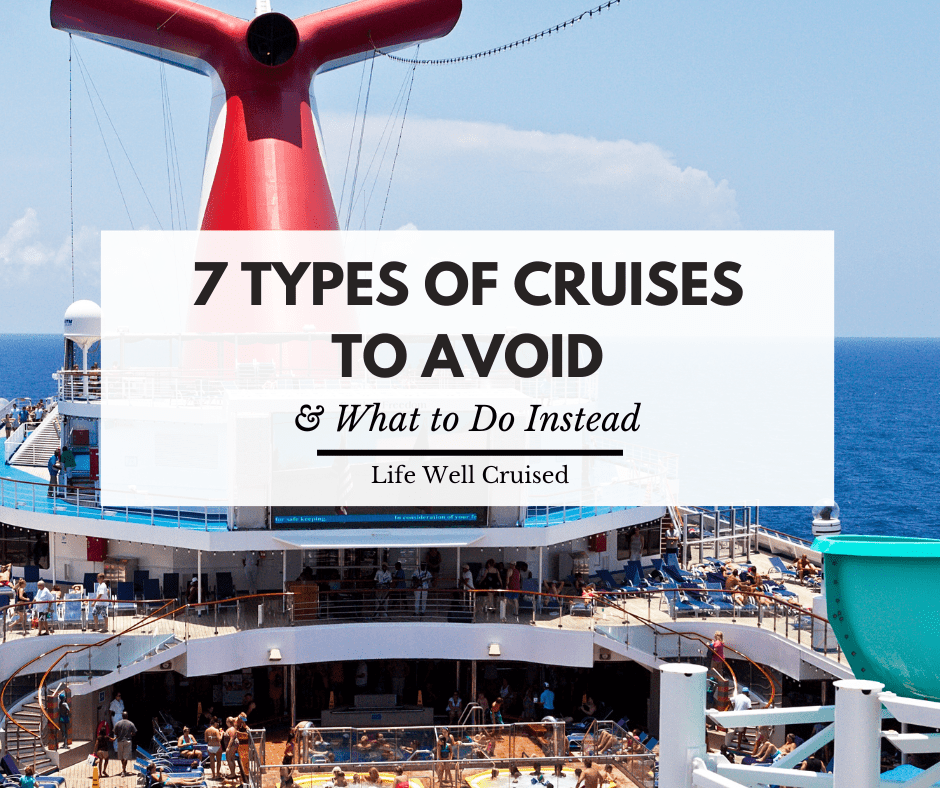 If you're planning a cruise, you might be wondering which cruises are the best, and which ones you should you avoid.
Cruises are a great vacation choice for people who love the sea, but not all cruises are created equal. While it can be said that there's "no bad cruise", some cruises will leave you feeling like you wasted your time and money.
In this post, I share 7 cruises that can have potential problems or issues. While this list is subjective, I share real reasons why these cruises may not be for you. These cruise tips will help you avoid the worst cruise experiences and plan for better cruise vacations ahead.
This post contains affiliate links which means if you click and buy that I may make a commission, at no cost to you. Please see my disclosure policy for details.
As an Amazon Associate I earn from qualifying purchases.
Cruises and Cruise Ships to Avoid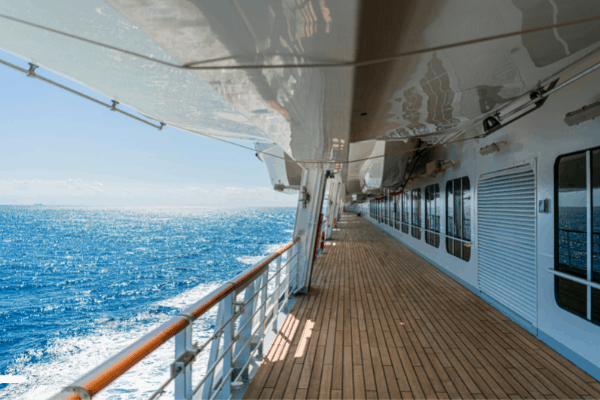 1. Repositioning Cruises
Repositioning cruises can be an amazing deal, but some people, these are cruises to avoid!
Repositioning cruises are one way cruises that leave one home port and region, to sail to another and begin new cruise itineraries. Most of the time, this involves cruise ships crossing the Atlantic or Pacific oceans. Sometimes, people refer to repositioning cruises as transatlantic or transpacific cruises.
Positives
To be fair, some people love repositioning cruises and they can be a great way to travel if you have the time and like lots of sea days.
However, for others, not so much. The fact is, many people are attracted to the lower price of repositioning cruises. These are the cruises that may be as low as $30-50 per person, per night – definitely a deal!
Negatives
However, there are some disadvantages to be aware of before you decide and book your cruise.
Repositioning cruises happen at the beginning or end of a season. Weather can be cooler, which can limit time on outdoor decks. Seas can be rough, not ideal for anyone concerned about motion sickness.
Another reason you may want to avoid repositioning cruises is that these itineraries have few ports of call and many sea days. As an example, on a typical 15 night cruise departing from Rome and ending in a Florida port, you'll have a 5 port stops and 9 sea days.
If you love sea days and have time to add travel days to the beginning or end of your cruise, Repositioning cruises can be great. However, based on feedback and reviews, this is an itinerary more experienced cruisers enjoy, but first time cruisers should avoid.
2. Short Cruises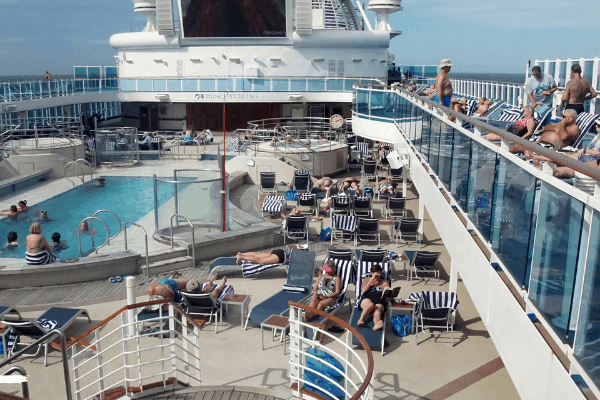 There are a lot of reasons why you might want to stay away from a short cruise. These cruises can be an interesting experience for some people, but not for everyone. In particular, if you're cruising for the first time, these short sailings likely won't give you the same experience as a more traditional 7 day cruise.
Here are the 4 big reasons you might want to pass on short cruises:
Shorter sailings of 2, 3 or 4 days are often on the cruise line's older and smaller cruise ships. While this is changing a little as cruises have restarted in 2021, this is something to watch out for.
Often, short weekend cruises attract people who want to party for a good price. This can be a very different atmosphere than longer sailings which tend to attract couples and families looking for a combination of fun and relax time.
There's less time to relax, unpack and get into cruise mode. It takes a day or two to truly feel like you're on vacation. On short 2, 3 or 4 day sailings, you may have to disembark just as you're really enjoying it.
You'll also have less time for onboard activities. While there are usually plenty of things to do on any given cruise, short cruises just don't have as much time for the activities that happen during the day and at night.
To get the most fulfilling experience, with tons of cruise ship activities which might include cooking demonstrations, dance classes, trivia contests or game shows, you're best off taking a longer cruise.
Of course, if you live near a cruise port and cruise often and know what to expect, then you may enjoy the opportunity to cruise more often.
Popular post: 50 Must-have Cruise Essentials to Bring on a Cruise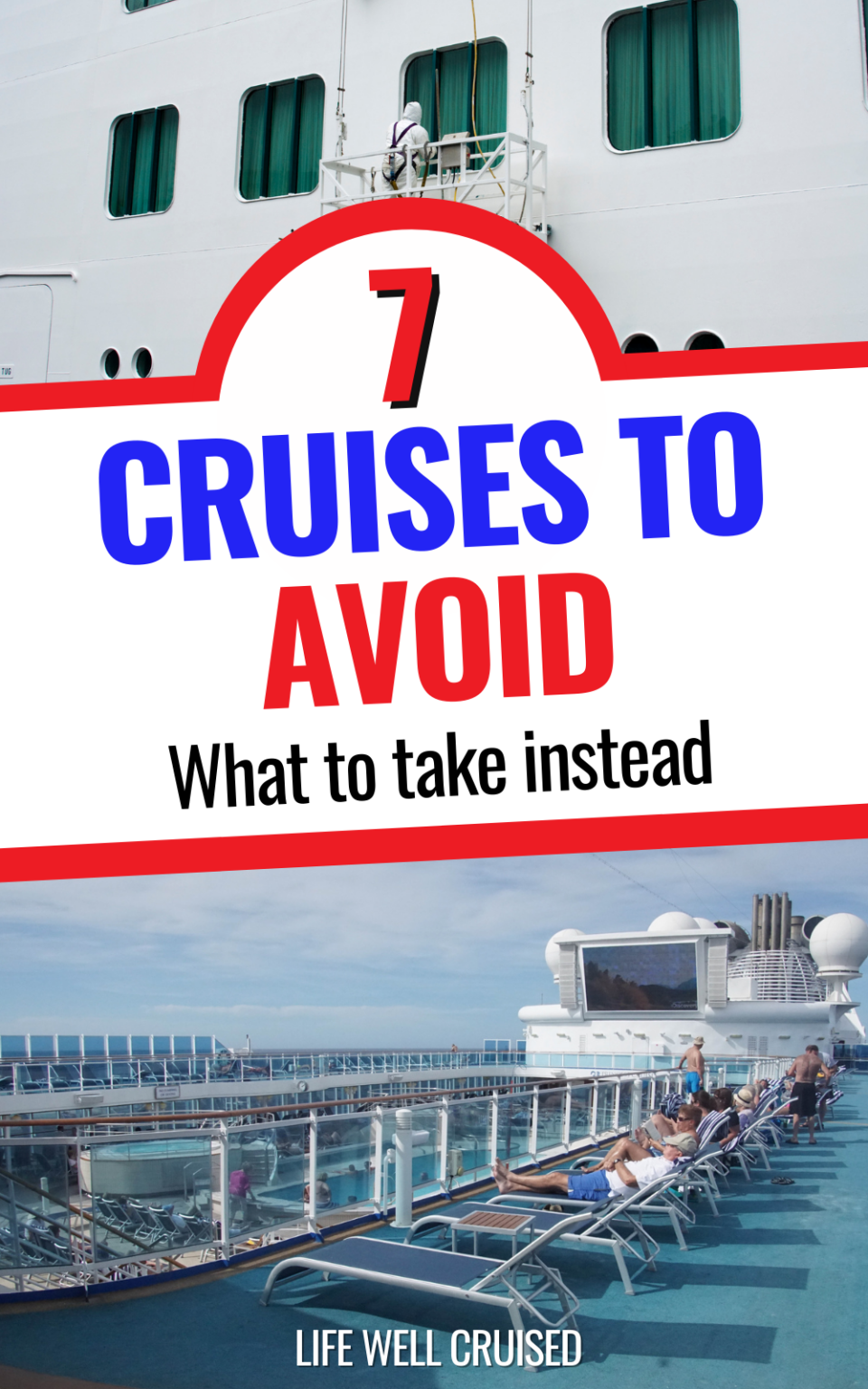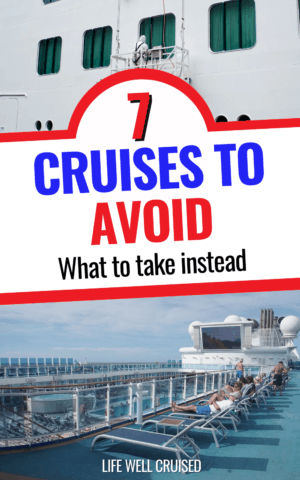 3. Cruises During Hurricane Season
You might want to consider avoiding cruising during hurricane season because cruise ships are sometimes delayed, asked to change their route, or even cancelled due to unusual circumstances.
While "hurricane season" is from June through November, typically Caribbean cruises are most likely to be affected in late August through November. Of course, there are no guarantees and some years seems to be worse than others.
If you book a cruise during Hurricane season, you have to be a bit flexible if there are any changes. If you want more peace of mind and certainty about your cruise itinerary, then it's best to avoid certain cruises during these months. You'll also want to make sure to take travel insurance for your cruise.
Related post: 17 New Cruiser Mistakes to Avoid
Get The Ultimate Cruise Planner
Regular price: $27 Now just $17!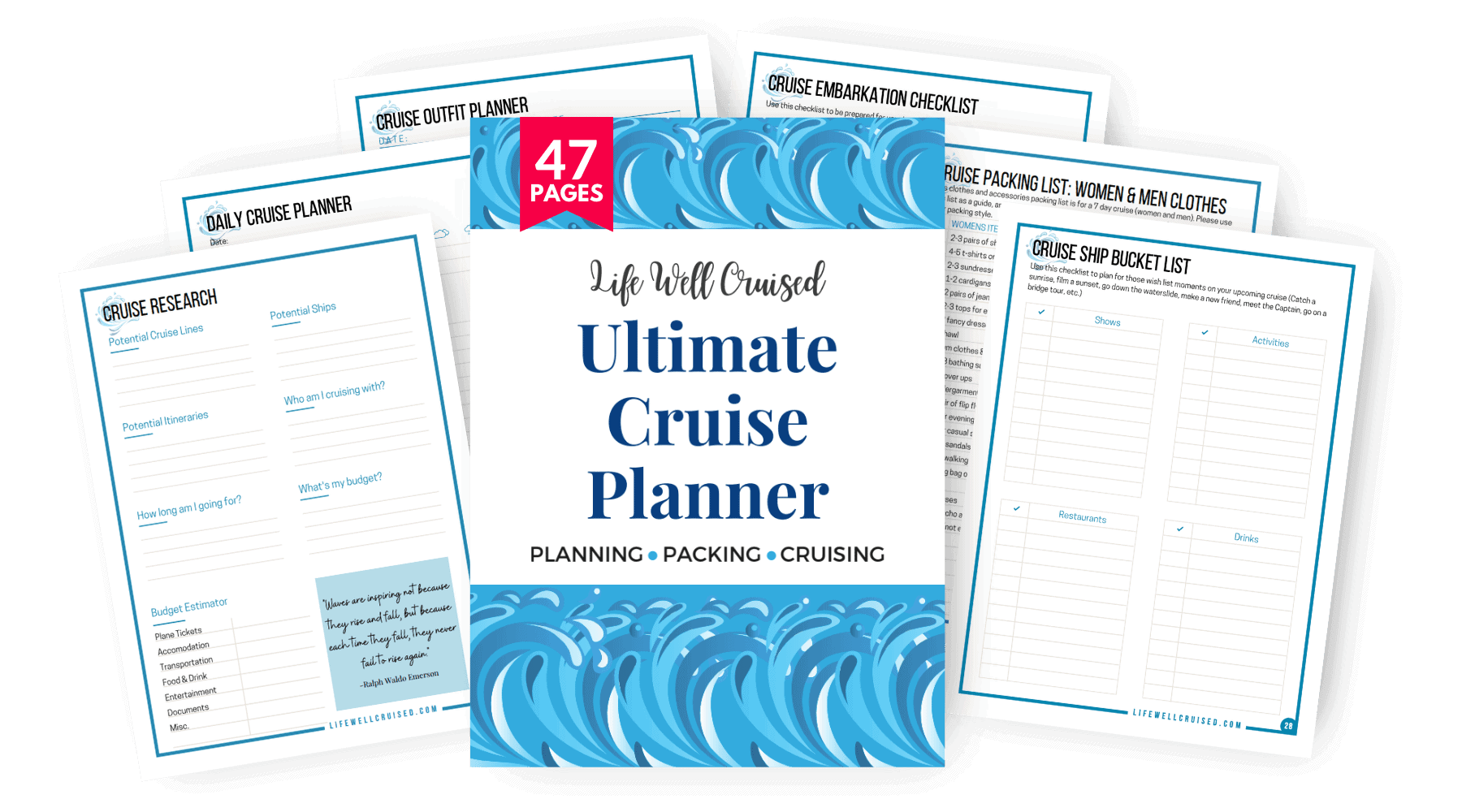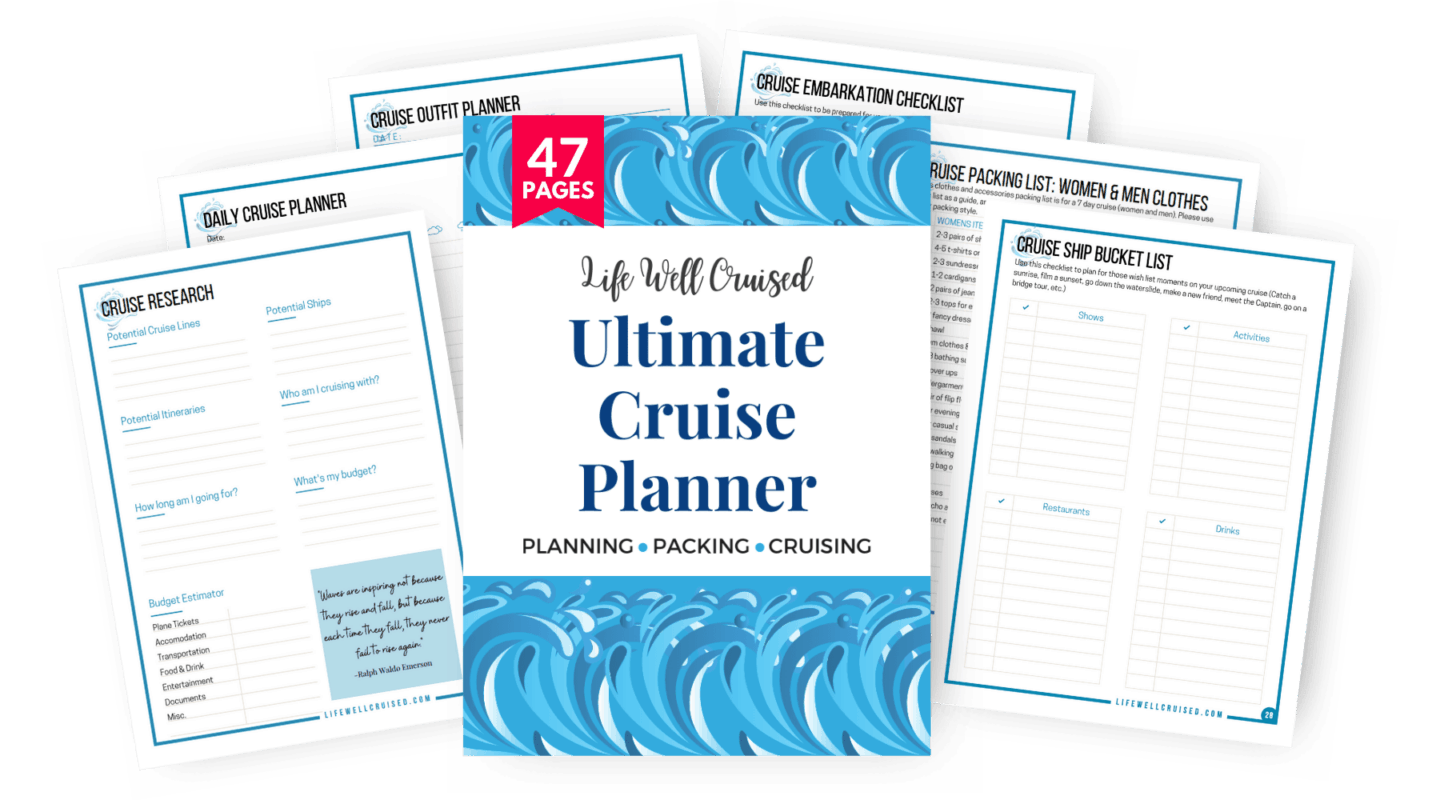 4. Inaugural Cruises
It can be great fun to be on a new cruise ship's first official sailing, however inaugural cruises are ones to avoid if you're expecting things to run perfectly.
There are a couple things that can happen.
Firstly, inaugural sailings can be cancelled due to delays in cruise ship deliveries from the ship yard and other reasons. While this doesn't happen often, it's a possibility for your cruise to get cancelled and this can be very disappointing, especially since you've probably planned far in advance.
However, the biggest reason not to book inaugural sailings is that they do not yet have all their kinks worked out. The crew is getting used to working together for the first time and serving thousands of cruise passengers. There may be areas of the cruise ship that weren't quite completed and still need a little work during your cruise.
You may also find that the cruise ship is quite crowded and there are a lot of special events going on.
While this can be enjoyable if you enjoy this, but if you don't care for the bragging rights, you might be better off sailing on this brand new ship in a few weeks or months instead. As a bonus, the prices will usually be lower as well.
Popular post: 75 Genius Cruise Hacks and Tips & Tricks
5. Beginning and End of Season Cruises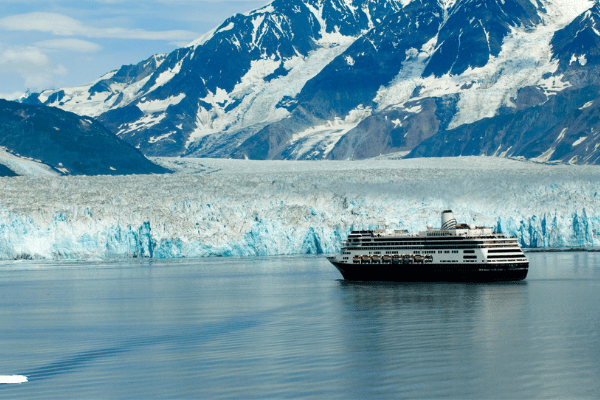 Cruises sailing during shoulder seasons can be a great price, so worth considering if you're looking for a great deal and less crowds. However, they have a few disadvantages.
If you're sailing at the beginning of a season, the weather may not be ideal, depending on what you want to do during your cruise. For instance, sailing to Bermuda in April can be beautiful for sightseeing, but if you're planning on heading to one of Bermuda's pink sand beaches, it will be far too cool.
If you're sailing at the end of the season, you may find that weather is cooler and seas are rough. For instance, when the end of the season is in Alaska, excursions may be running less often as there are less people and can even be canceled due to weather.
Read more: 5 Practical Alaska Whale Watching Tips (from a sea captain)
Cruising to Bermuda? Read this next: Bermuda's Royal Naval Dockyard – Best Things to Do Near the Cruise Port
6. Cruises Before Drydock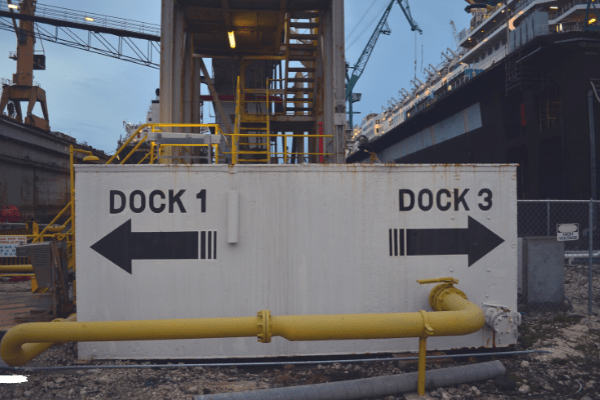 There are many reasons why you should avoid cruises heading into drydock and cruise passengers who've experienced this have a lot to say!
Cruise ships tend to go into drydock every 2-3 years, for maintenance and to refurbish the interior and outside spaces. While this is a good thing, what happens unfortunately right before drydock, is that the ship won't look it's best.
You may notice tattered carpets and rust in certain areas, all things that may have been let go the last few weeks in anticipation of the scheduled dry dock period.
More importantly, some cruise passengers have reported that on the last cruise before drydock, crew sometimes begins some of the work. This can have a negative effect on your cruise experience, so one I would definitely avoid.
Popular post: Best Travel Gadgets to Bring on a Cruise (tech items & electronics)
7. Avoid Certain Cruise Lines
Some cruise lines may be more enjoyable than others depending on the person, so it's really important to research your cruise line and ship.
There really are no bad cruise lines, but if you book a cruise that doesn't have the experience you want and expect, you'll definitely be disappointed.
For example, if you're looking for nightlife and a high energy vibe, Holland America Line might not be the best option for you. If you want a quiet, romantic vacation, a Carnival Cruise at spring break is one to avoid.
This is a problem solved with a bit of research before booking your cruise. You'll be almost guaranteed a better cruise if you pick the best ship and cruise line for you.
Using a cruise advisor or travel agent can help, as well as reading cruise blogs, listening to cruise podcasts and watching Cruise YouTubers as well.
YouTube Video: Cruises to Avoid & Not to Book
If you want to know more about this topic, and read about the good and bad experiences of other cruisers, make sure to watch this video and read the insightful comments.
If you enjoy watch cruise videos on YouTube, I'd be thrilled if you'd subscribe to the Life Well Cruised YouTube channel.
Popular & Related Posts to Read Next:
10 Cruise Ship Cabins to Avoid
25 Cruise Embarkation Day Tips You Need to Know
27 Cruise Packing Mistakes You Might be Making
What to Pack for a Caribbean Cruise (full packing list included)
Aft Balcony Cruise Ship Cabins Pros & Cons
Get The Ultimate Cruise Planner
Regular price: $27 Now just $17!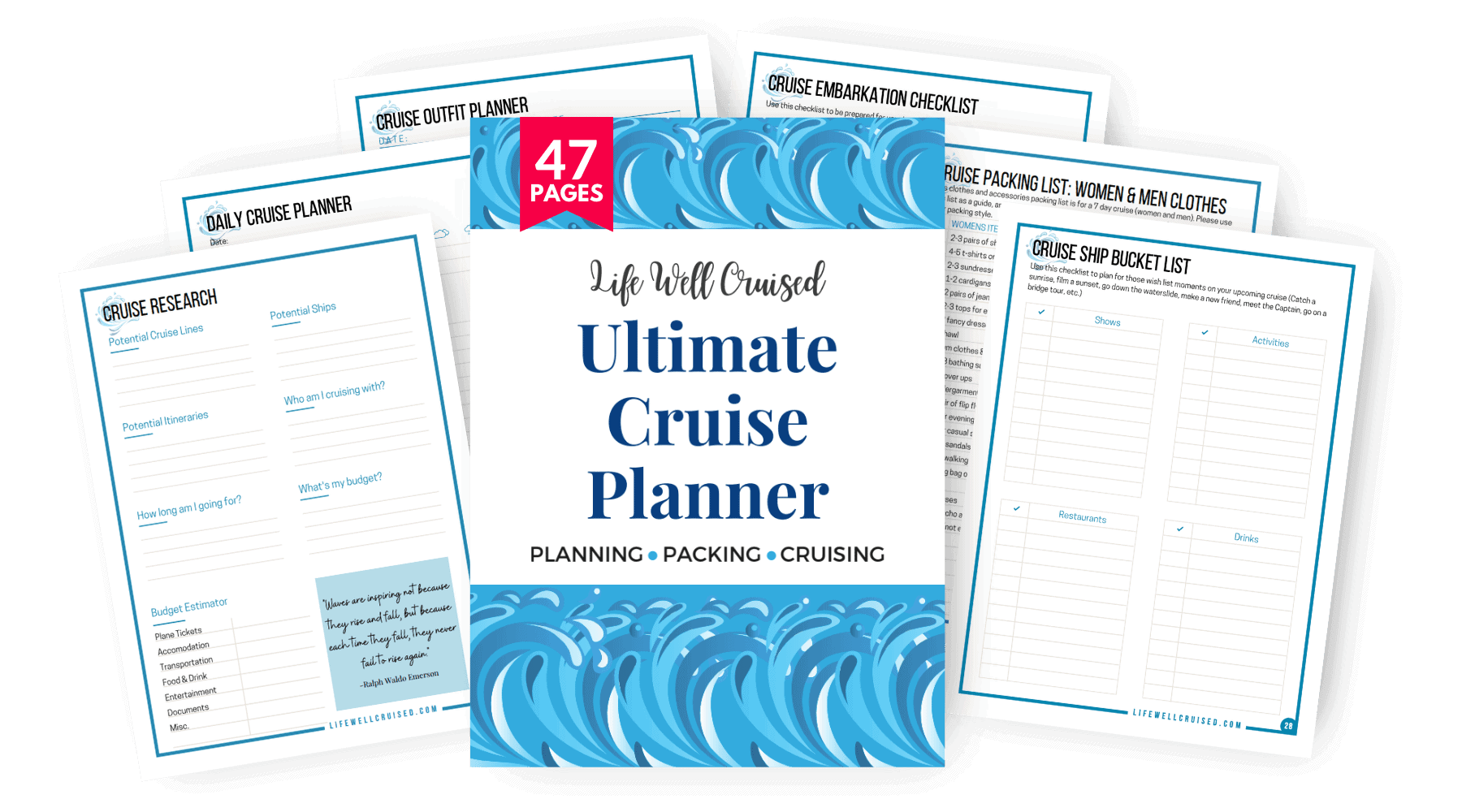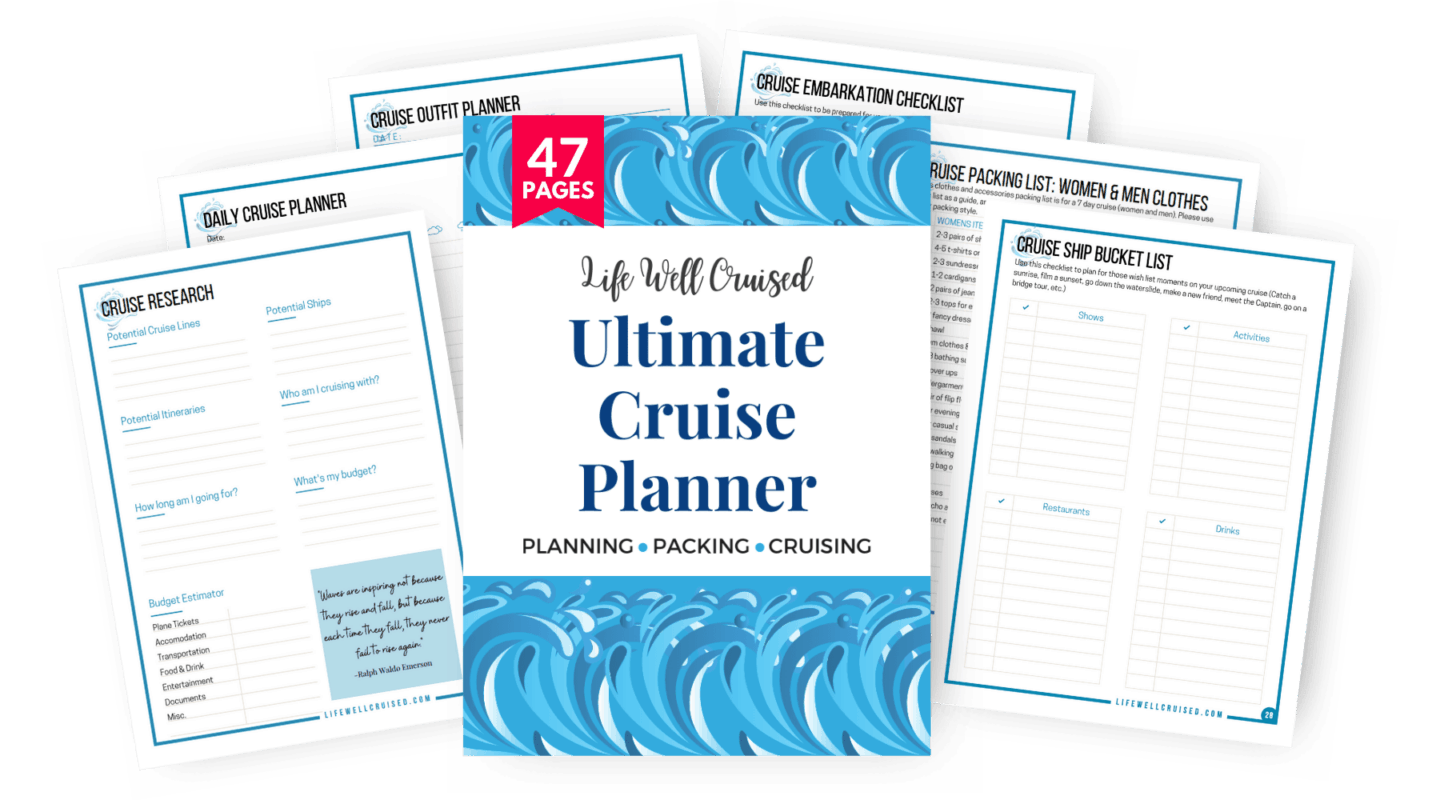 Final Thoughts: Cruises to Avoid
Cruises can be an amazing experience. However, there are some cruises that you should avoid if you're looking to have the best time possible. These cruises may not live up to your expectations in terms of the itinerary, cruise line food quality or entertainment options, or even due to upcoming dry dock maintenance.
Of course, we're all different and there's a right cruise for everyone. Some research as you're cruise planning goes a long way to make sure you have the best cruise possible and avoid disappointment.
Do you agree or disagree with these cruises to avoid and are there others you would add? Please let me know in the comments below.
Happy cruising!
Ilana
P.S. If you found this helpful, please don't keep it to yourself ;-). Please share on Facebook or PIN to your favorite Pinterest board (share buttons at the top). Thanks so much!
Let's connect:
Join me on Facebook at Life Well Cruised
Join me on YouTube at Life Well Cruised
Join me on Pinterest at Life Well Cruised
Join me on Instagram at Life Well Cruised