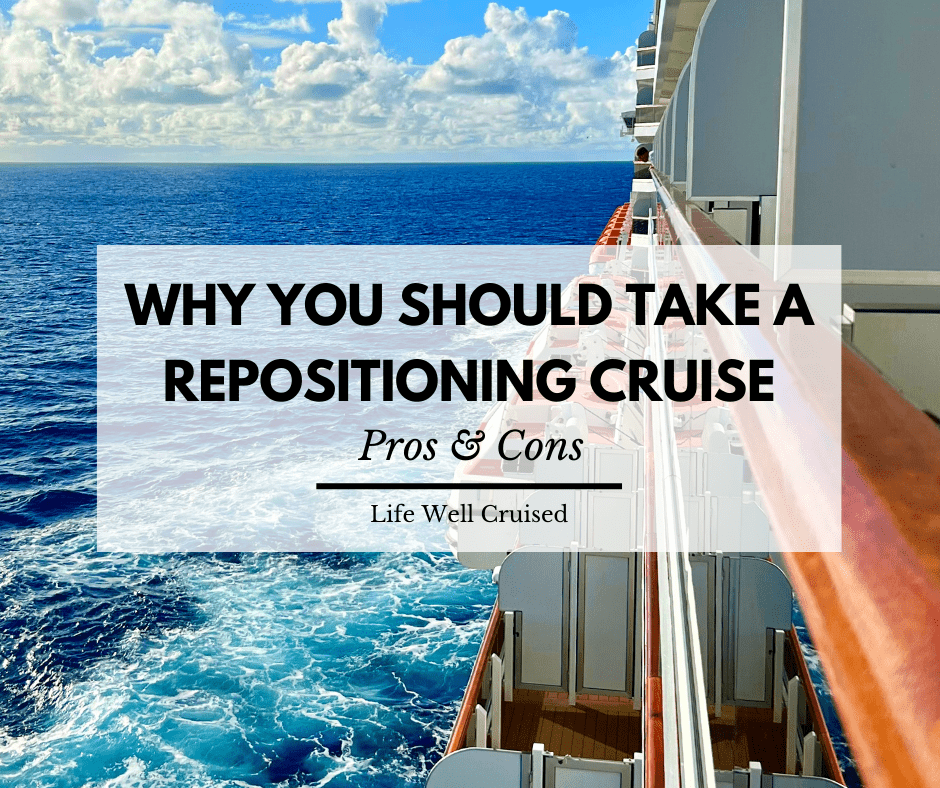 Have you been thinking of taking a repositioning cruise, and wonder if it's for you? So many people love reposition cruises. However they do come with some pros and cons.
While repositioning cruises aren't for everyone, there are some great reasons why you should consider a repositioning cruise.
Whether you're looking for a cruise that offers the best value, or you love relaxing sea days, this cruise vacation may be perfect!
In this post I share the best reasons to take a repositioning cruise. We also go over what to expect and can decide if a reposition cruise is for you.
This post contains affiliate links which means if you click and buy that I may make a commission, at no cost to you. Please see my disclosure policy for details.
As an Amazon Associate I earn from qualifying purchases.
Why You Should Take a Repositioning Cruise – Pros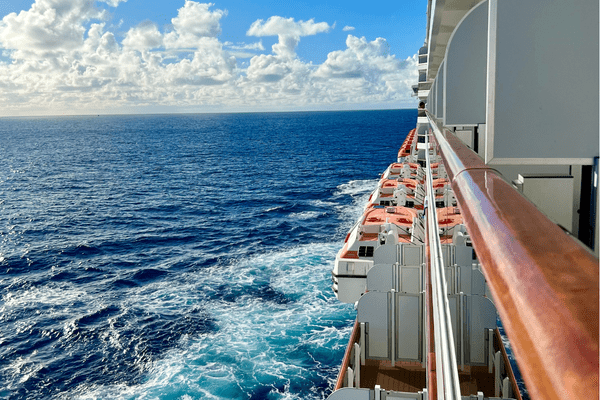 1. The Value
There's no question, when looking at the cost per day of a repositioning cruise, it's an amazing value. A It's not uncommon to see repositioning cruises advertised for as little as $50 a day (sometimes less).
Some of the least expensive cruises are repositioning cruises. In fact, many cruisers report that they've been able to cruise on a 12-15 day reposition cruise, for about the same cost as a 7 day Caribbean cruise.
When it comes to getting a great deal on a cruise, saving money and having an amazing cruise travel experience. it's hard to beat a repositioning cruise.
Tip: While inside cabins will almost always be the lowest price, check out higher categories, including suites, as well. This can be a great opportunity to cruise in your dream stateroom for a lower cost.
2. Lots of Sea Days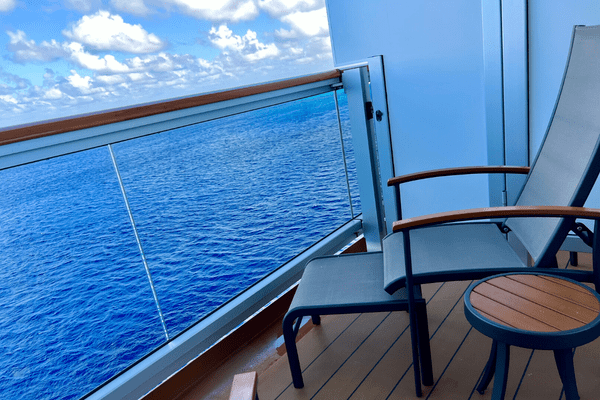 If you love sea days, then chances are you will love a repositioning or trans-Atlantic cruise. The nice thing about these long cruises, is that there are many days at sea in a row to relax and rejuvenate.
I wondered if people might be bored with many sea days, or feel like there wasn't enough to do. However, when I asked cruisers in the Life Well Cruised Facebook community, this was not the case.
The list of things to do on sea days was long! Rather than being bored, those who did reposition cruises reported enjoying both the downtime, as well as the activities and entertainment.
From having time to read or nap, to enjoying a game or drinks with friends, to participating in trivia, lectures or dance classes – sea days are one of the most appreciated parts of reposition cruises.
3. Enjoy the Cruise Ship as the Destination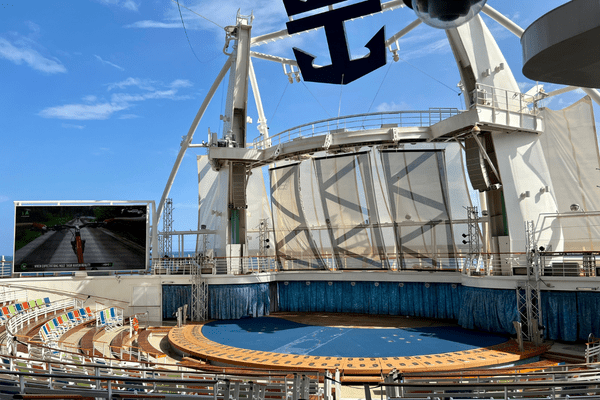 These days, some cruise ships are the destinations. While every cruise ship is different, taking a repositioning cruise on one of the newer cruise ships might be a great idea.
Imagine cruising on one of Royal Caribbean's new cruise ships, like Icon of the Seas, and having many sea days to explore the cruise ship. On cruise ships with many attractions, often a 7 day cruise just isn't enough to experience it all.
Every cruise line has some incredible cruise ships that have come out in the last couple of years, or that are slated to come out in the future. If you want to have time to explore a cruise ship with lots of bells and whistles, a reposition cruise will give you the extra days you need.
4. Only Fly One Way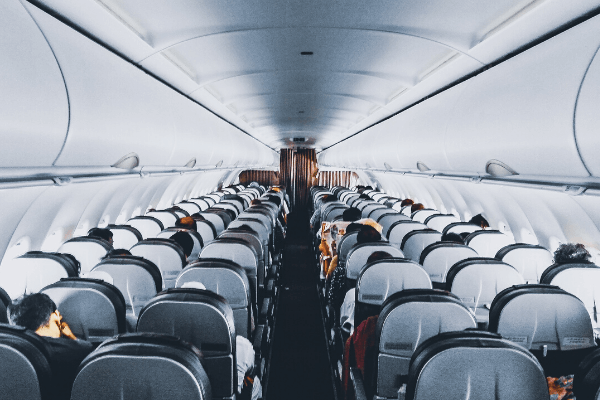 Since repositioning cruises start in one port of call, and end in another (ie. Fort Lauderdale to Barcelona), there is the potential of only having to fly one way.
While this depends on where you live and won't apply to everyone, there is a good chance that this can be a money saver for many.
5. No Jet Lag
Repositioning cruises are an easy way to travel. In contrast to the hustle and bustle of flying, traveling by cruise ship is slow. Time changes are dealt with gradually, by adding or subtracting an hour on several nights of a cruise.
Many cruisers report feeling well rested, and don't experience the jet lag that accompanies flights to different time zones.
For those cruising from Europe back to North America on a Trans-Atlantic cruise, you'll benefit from an extra hour of sleep several nights of your crossing due to the time change. What a great way to feel rested after your vacation!
Tip: If flying to your embarkation port destination, make sure to fly in a day or two early and take any time differences into account.
Get The Ultimate Cruise Planner
Regular price: $27 Now just $17!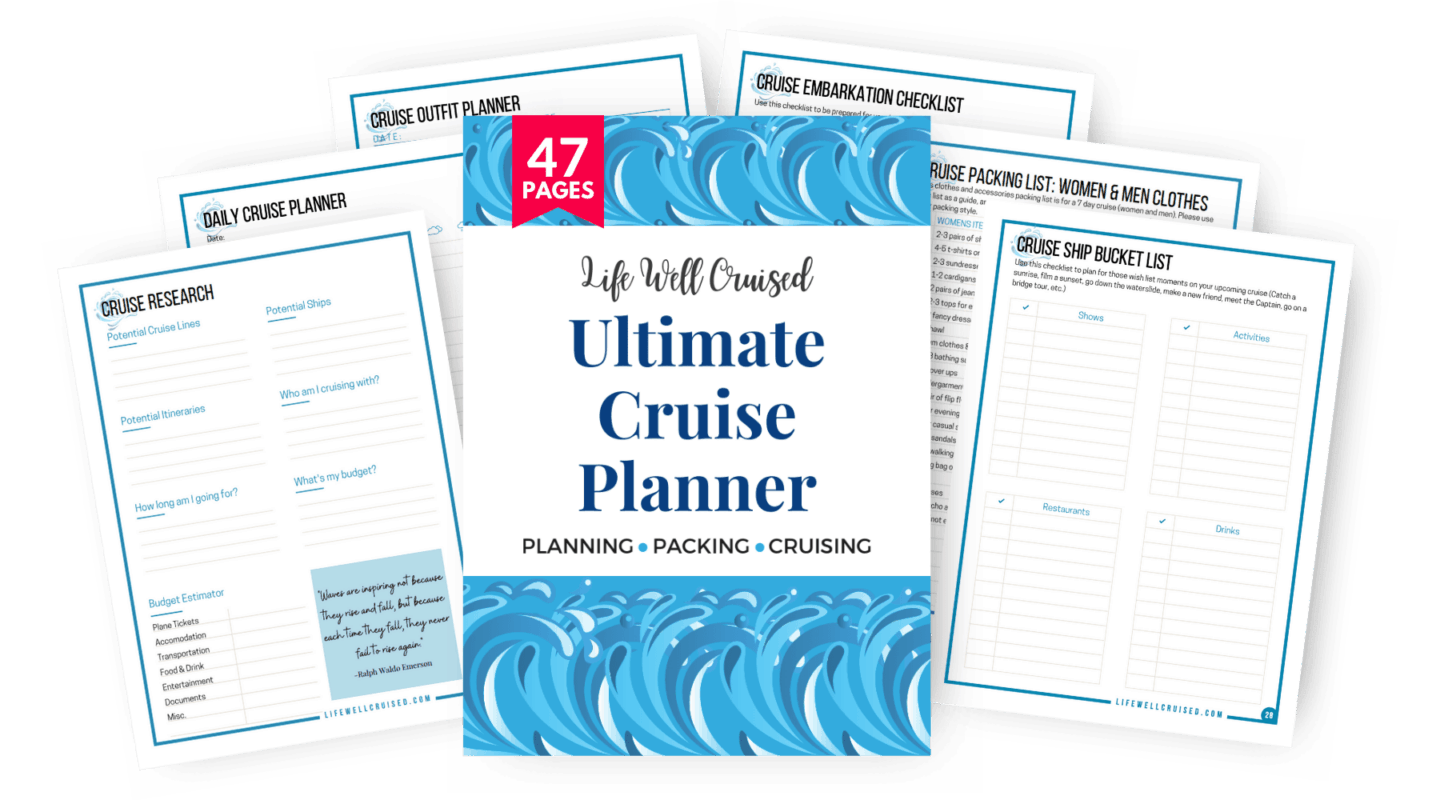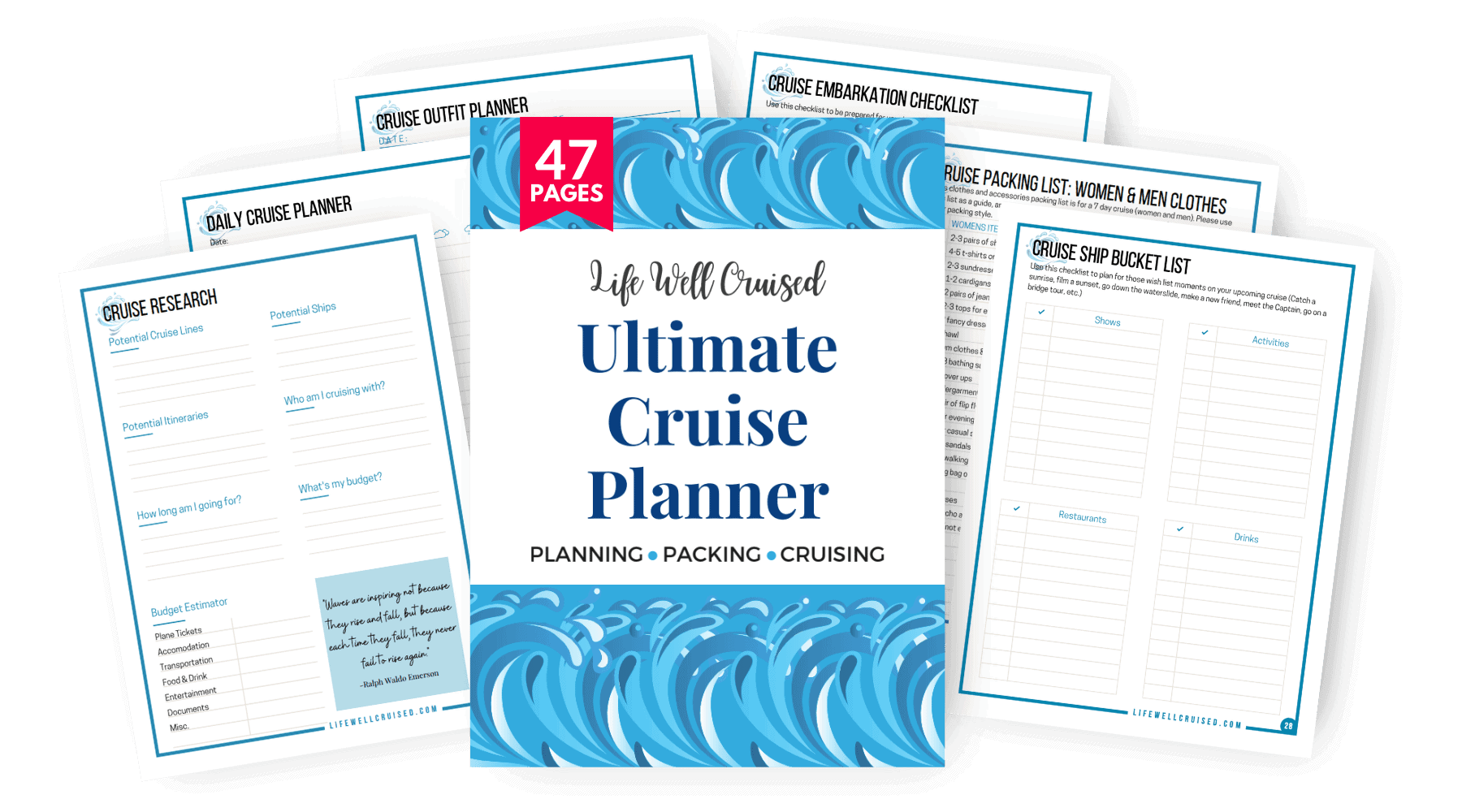 6. Many Itineraries and Destinations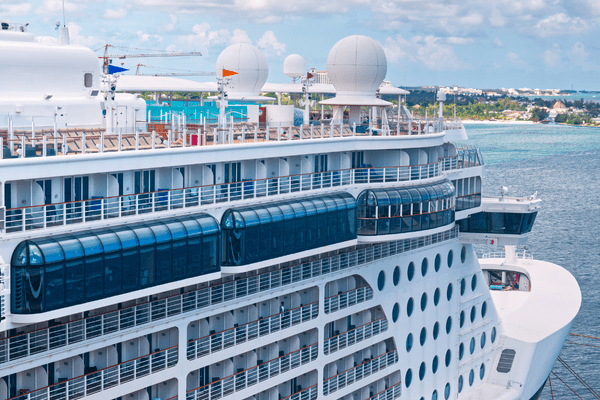 When it comes to repositioning cruises, there are so many different itineraries and destinations to visit this way. They can be trans-Atlantic or trans-Pacific cruises, but there are many one way reposition cruises beyond this.
Whether you want to explore destinations in Europe, Asia, North America, Australia and beyond, there is a repositioning cruise that you can book.
Most cruise lines have several repositioning itineraries, including some of the most sought after ports of call.
Some examples include cruising one way from:
Southhampton to New York
Barcelona to Fort Lauderdale
Honolulu to Sidney
Rio De Janeiro to Lisbon
Tampa to Boston
Fort Lauderdale to San Juan
Tip: Check the "reposition cruises" category on the cruise line or travel agency website for a full list of offerings each year.
7. Fewer Children
Depending on how you like to cruise, you may appreciate the fact that there are few children onboard reposition cruises. While it's possible for children and families to sail, given the fact that these are often long cruises that happen during shoulder or off seasons, it's unlikely.
Even popular family friendly cruise lines like Norwegian and Royal Caribbean, won't have many families onboard these long repositioning cruises.
If you want a quieter cruise on any cruise line, whether it be MSC, Celebrity, Princess, Viking – a repositioning cruise is a great option.
8. Great for Retirees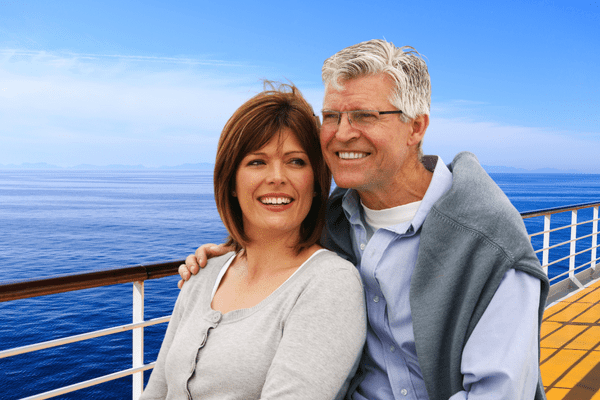 If you're retired or simply have a lot of vacation time, a repositioning cruise is a great way to travel.
While there is no specific minimum length of a repositioning cruise, they tend to be longer than an average cruise. Reposition cruises can be 12,14, or 17 days and even longer.
These cruises are great if you have the time to travel and explore. You'll want to account for the length of the cruise, as well as a few days in your embarkation or debarkation port to visit.
Get The Ultimate Cruise Planner
Regular price: $27 Now just $17!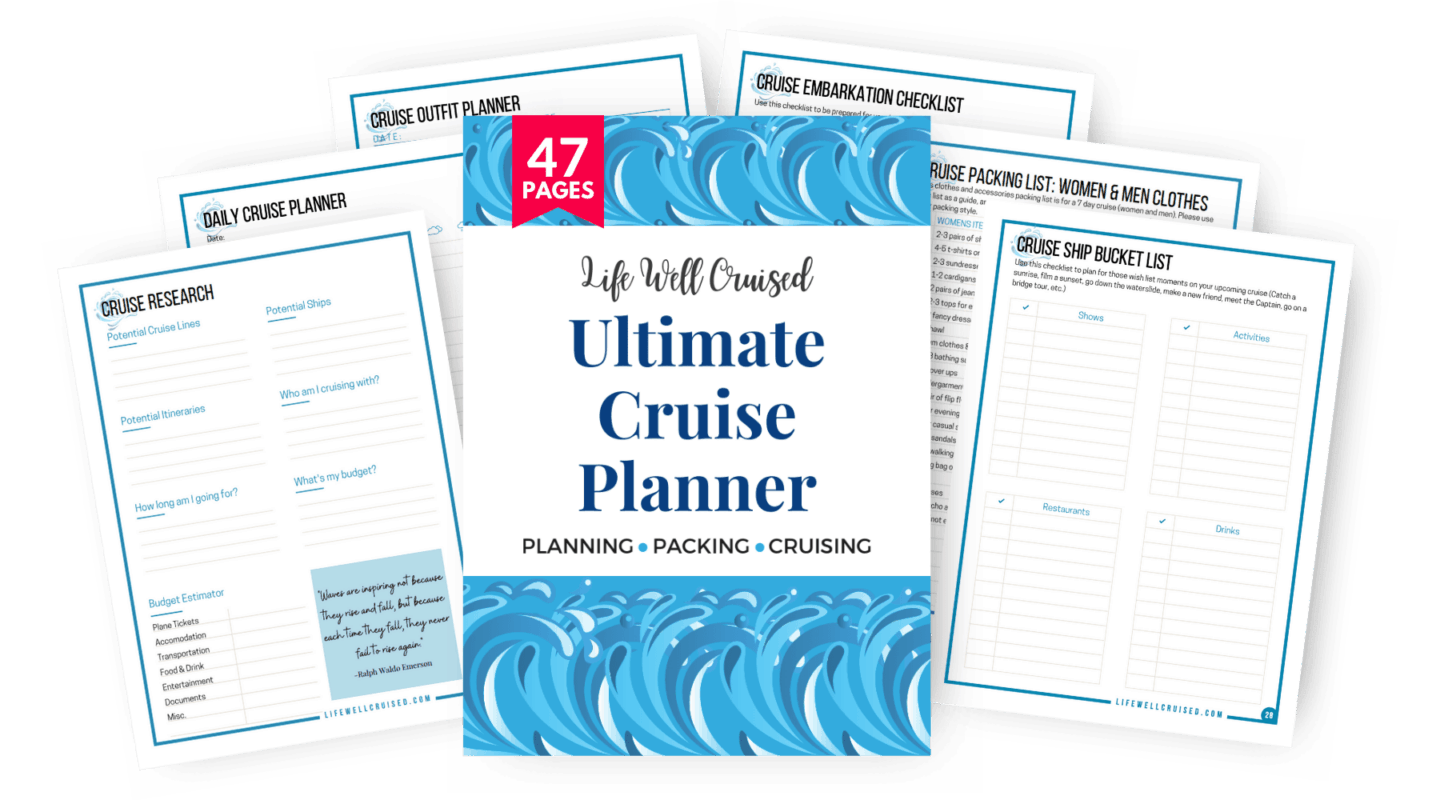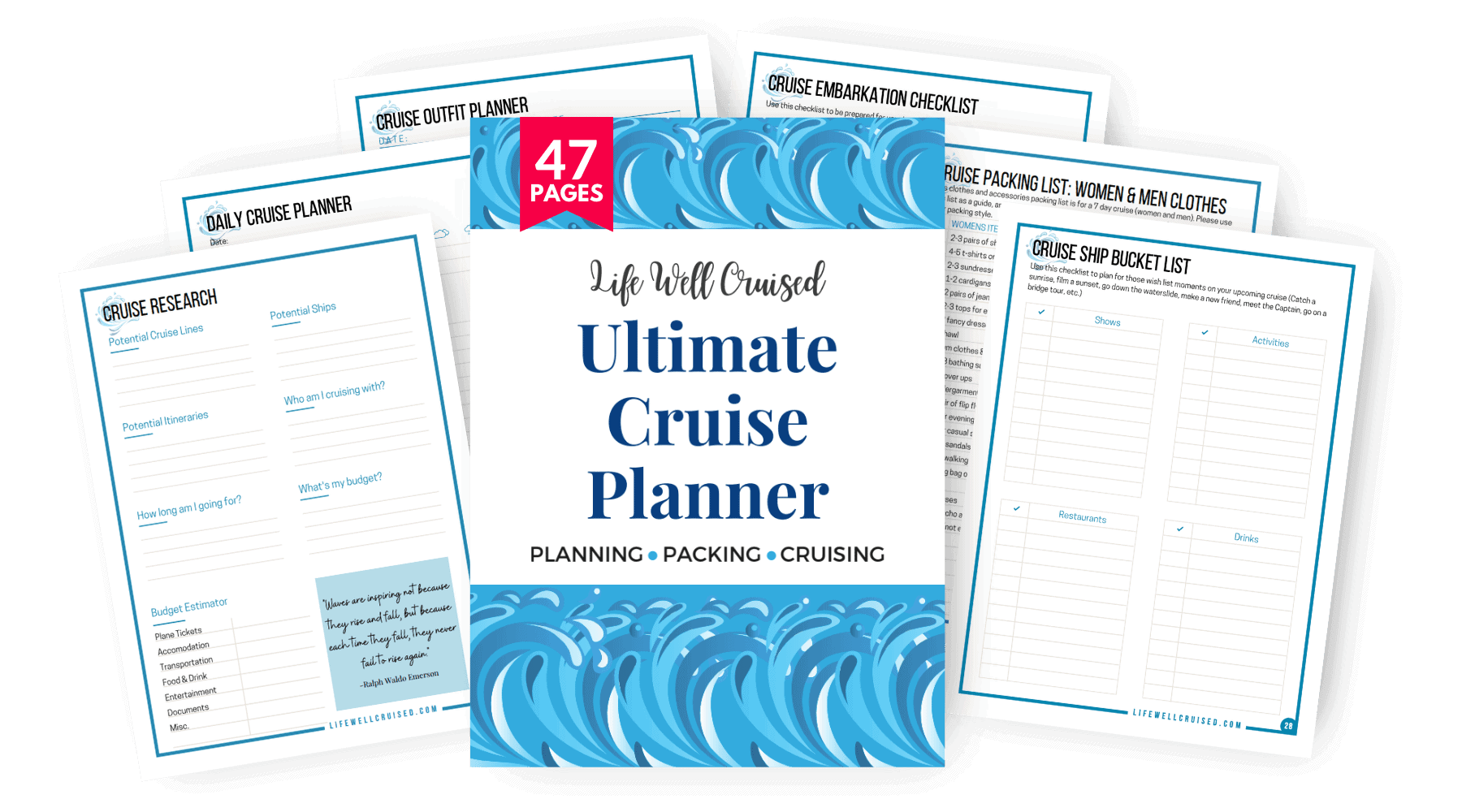 Reasons Not to Take a Reposition Cruise – Cons
Even with all it's good points, repositioning cruises aren't for everyone. Here are some cons to be aware of.
1. Rougher Seas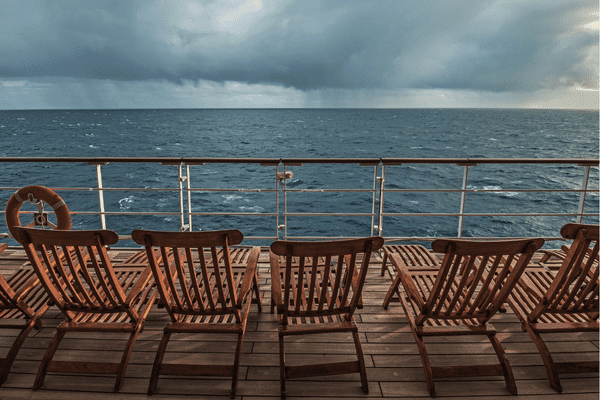 While this won't be the case every day, repositioning cruises do have the potential to encounter some rougher seas, at least some of the time during your cruise.
Cruises that cross the Atlantic or Pacific oceans, as well as certain other bodies of water, have a higher chance of encountering times when waves are higher and seas may be rough.
While this won't bother everyone, if you are affected by motion sickness, it's important to be aware of this. Be sure to pack some sea sickness medication and other preventative treatments, just in case.
2. Prefer More Destinations
Repositioning cruises are a great way to cruise for longer, at a great price. However, one negative point for some is fewer days in port.
For example, a 15 day repositioning cruise may have 9 sea days and 6 ports. If you prefer to spend more time in a destination or cruise port of call, than at sea, another cruise might be a better option for you.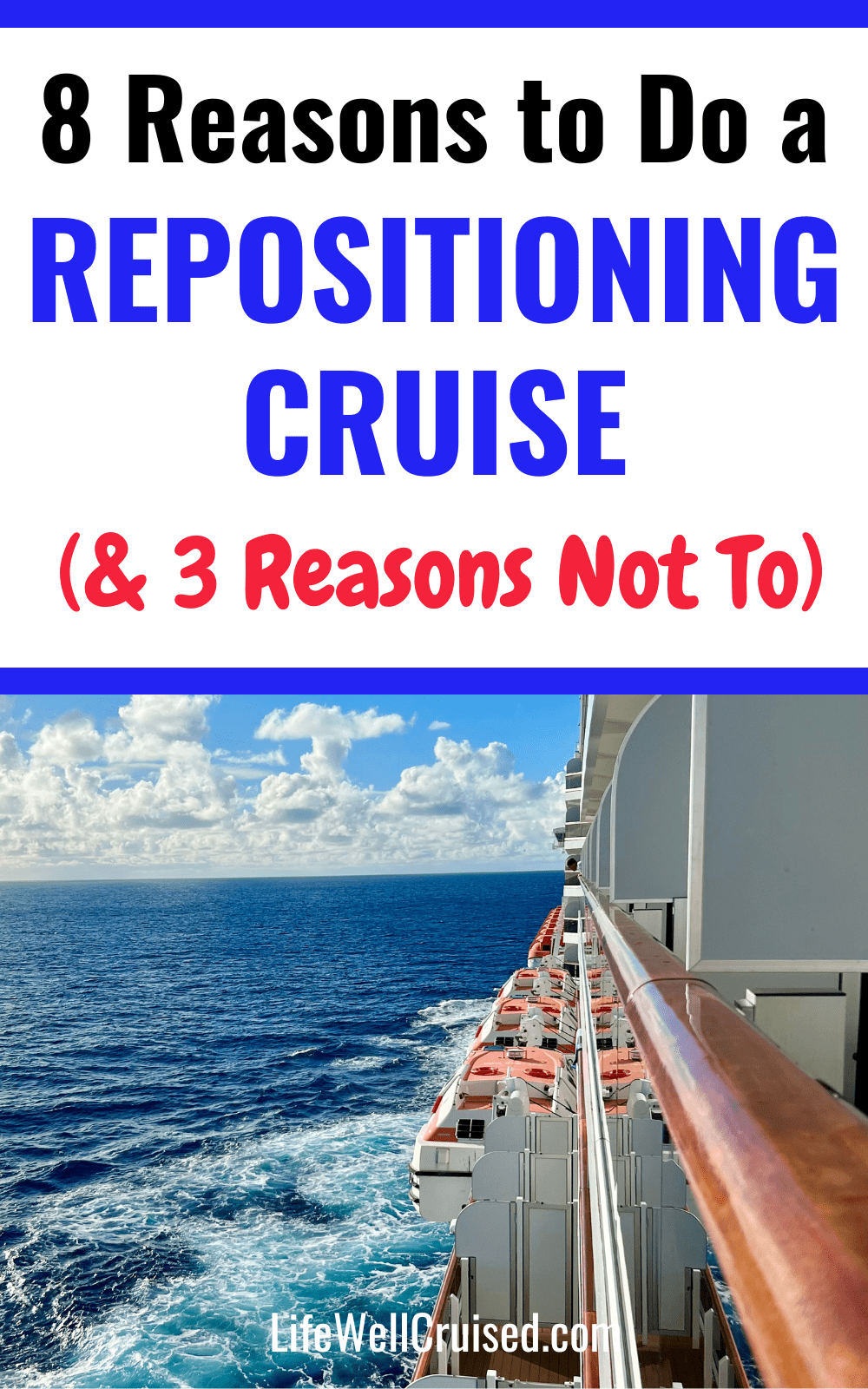 3. Your First Cruise
While not a con, if this is your first cruise, you may want to reconsider taking a repositioning cruise. Reposition cruises may not be the best cruise to "get your feet wet".
For a first cruise, a shorter 7 day cruise might be the best place to start. You want to know what cruise line is the best fit, how you feel on the ocean, what cabin type you prefer, and generally what to expect on a cruise ship.
Since a reposition cruise will likely be a long cruise, it's best to wait to book this as a future cruise once you have a little experience.
Related & Popular Posts
Get The Ultimate Cruise Planner
Regular price: $27 Now just $17!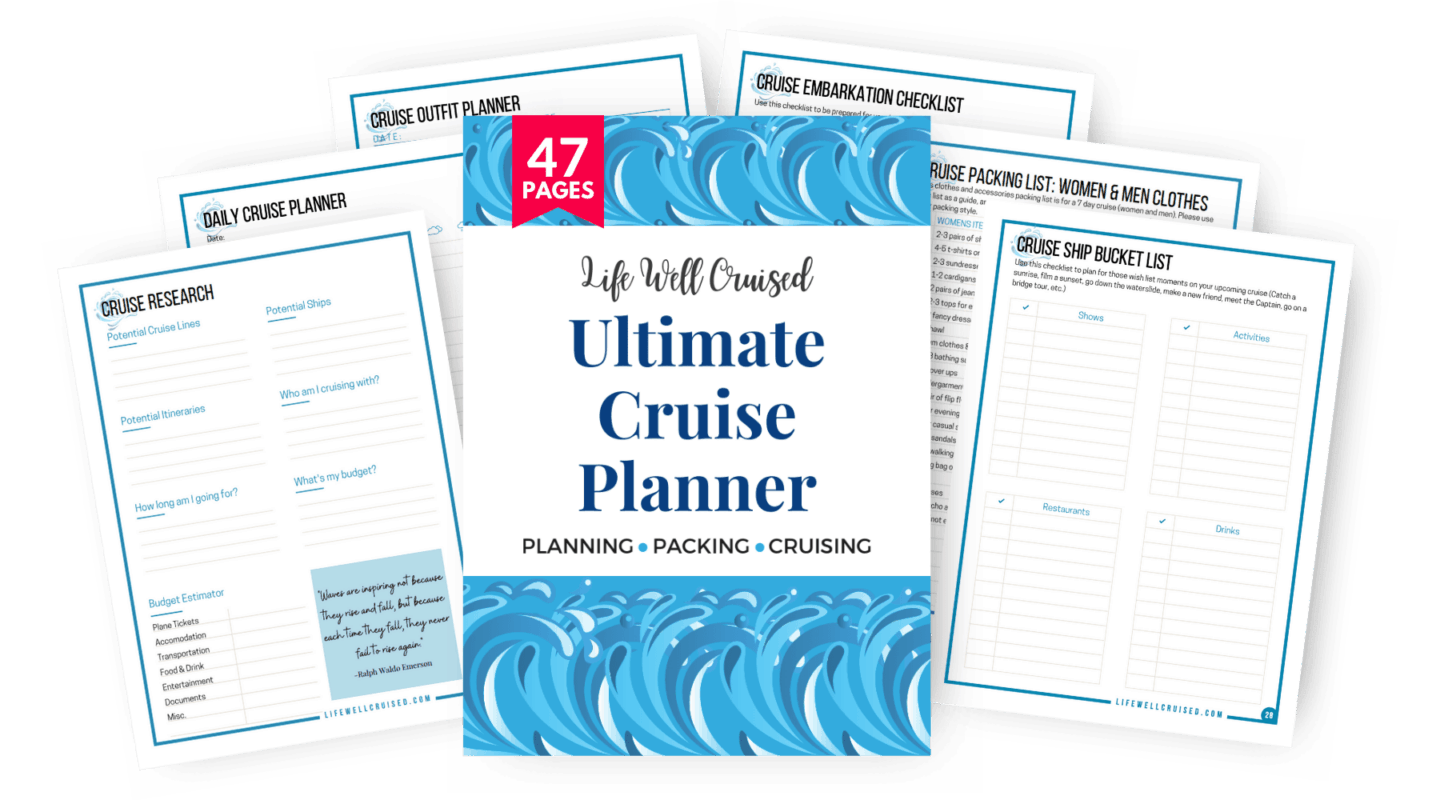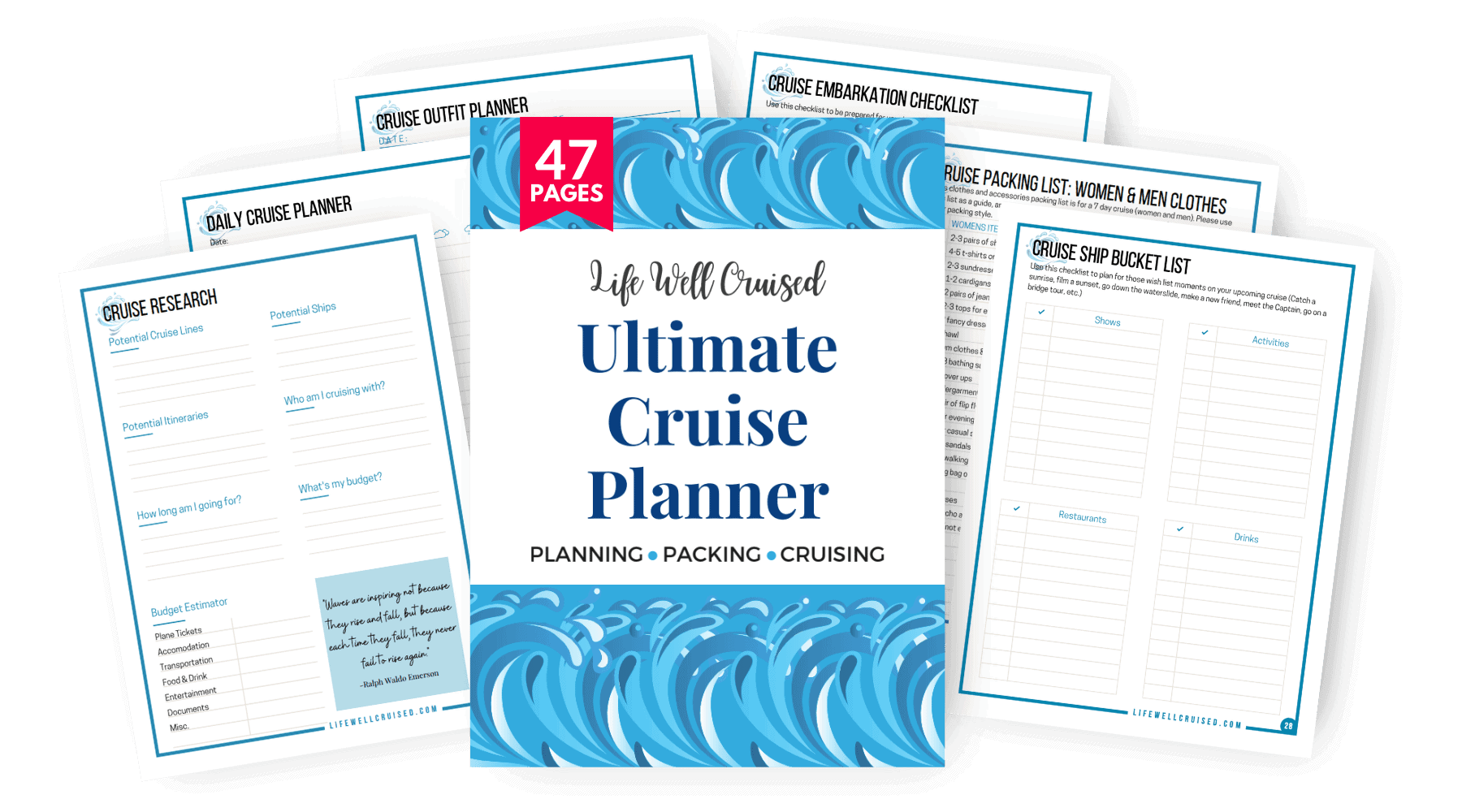 Final Thoughts on Reasons to Take a Repositioning Cruise (plus 3 reasons not to)
There are so many great reasons to do a repositioning cruise, and the itineraries are almost endless. However no cruise is for everyone.
In this post we went over the pros and cons of reposition cruises, so you can decide if it's right for you.
Have you been on a reposition cruise or would you want to ? Please let me know in the comments below.
Happy Cruising!
Ilana