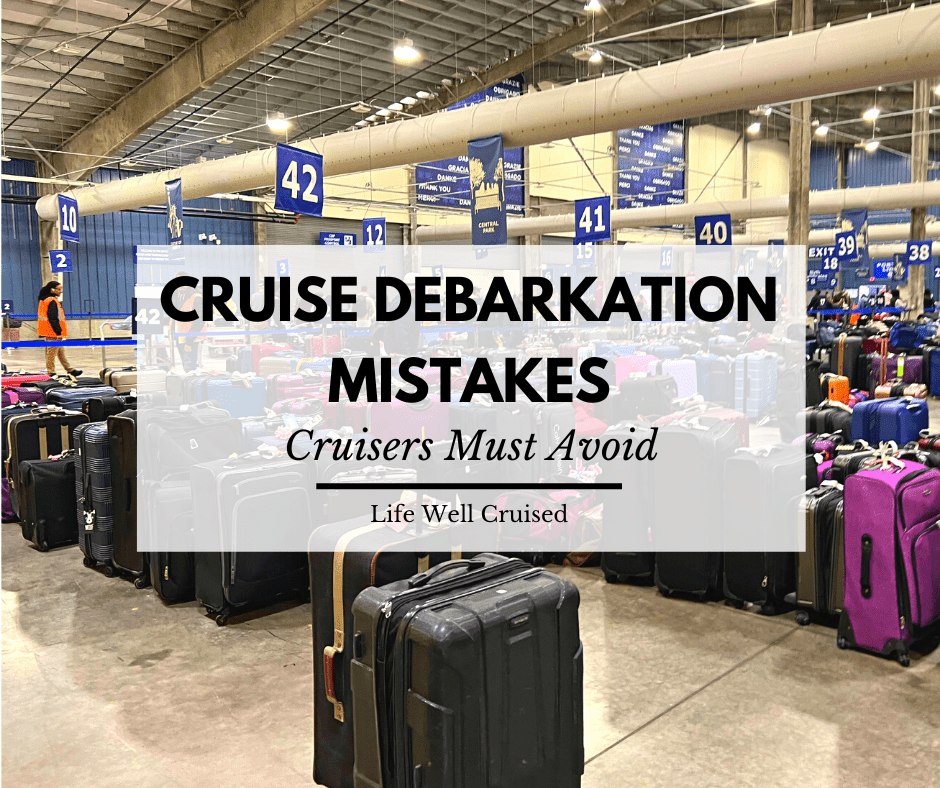 Let's face it, cruise disembarkation day is the worst day of a cruise! However, it's till important to plan for the cruise disembarkation process.
Cruise passengers want to avoid any cruise debarkation mistakes, that can cause problems even after the cruise is done.
In this post I go over what to avoid on the last morning of your cruise, and share some cruise disembarkation day tips that will help you to end your cruise on a high note. We also go over traditional versus self disembarkation and what you need to know.
This post contains affiliate links which means if you click and buy that I may make a commission, at no cost to you. Please see my disclosure policy for details.
As an Amazon Associate I earn from qualifying purchases.
Cruise Disembarkation Mistakes to Avoid
1. Not Checking the Final Bill Until Disembarkation Morning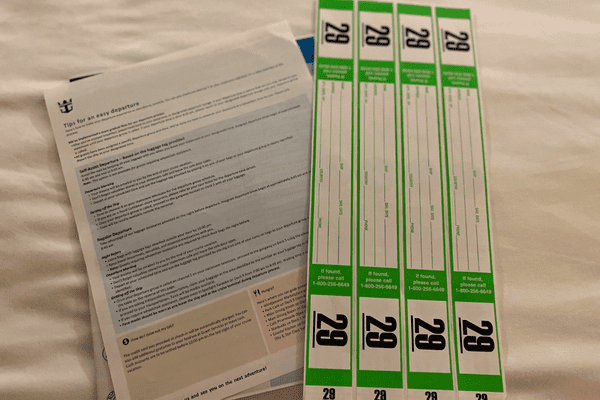 One of the worst mistakes cruise passengers make, is only checking the final invoice for onboard expenses on disembarkation morning.
Unfortunately, there can be mistakes on your final bill or things that need clarification. Leaving it to the last minute is going to be stressful. Plus, you'll likely be stuck waiting in a very long line for guest services.
The best thing to do is to keep an eye on your onboard account throughout your cruise. You can usually do this through the cruise line app, on your stateroom tv or by getting a statement at any time during the cruise.
However, the worst thing you can do is get off the cruise, planning to resolve issues once you are back home. Unfortunately, it's very difficult to get any discrepancies handled post cruise.
So, if you have any questions about your final statement, take the time to go over your bill before the end of your cruise. The last night of your cruise is an option as well.
2. Booking an Early Flight Home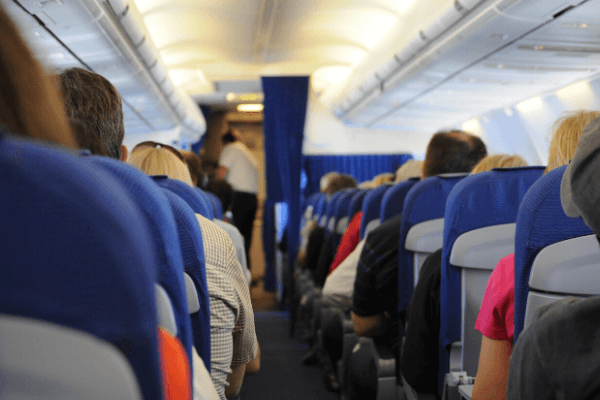 Booking flights for the last day of the cruise can be confusing, especially for first time cruisers. A mistake not to make is booking a "too early" flight home on debarkation day.
Something to be aware of, is that it will take a couple of hours after your cruise ship docks at the terminal for the cruise ship to be allowed to let cruise passengers disembark. There is also a disembarkation process, so all guests are not able to get off at the same time.
No one wants to miss a flight or be overly stressed to get to the airport on time. It's a good idea to allow a few hours to get off your cruise ship, get your luggage and for transportation to the airport.
Your cruise line or your travel agent can advise you on what is the earliest time to book your flight on disembarkation day. A good rule of thumb is to plan for an afternoon flight and allow time for check in at the airport as needed.
3. Last Minute Packing
Don't leave packing up at the end of your cruise to the last minute, especially not until debarkation morning. On disembarkation day, you'll need to vacate your cabin by about 8 am. This means it's a very early morning. Plus, there is a lot to do.
Make sure to pack up the last day or evening of your cruise, and only leave out the necessities you'll need for the last morning of your cruise.
4. Packing the Bathrobes and Pool Towels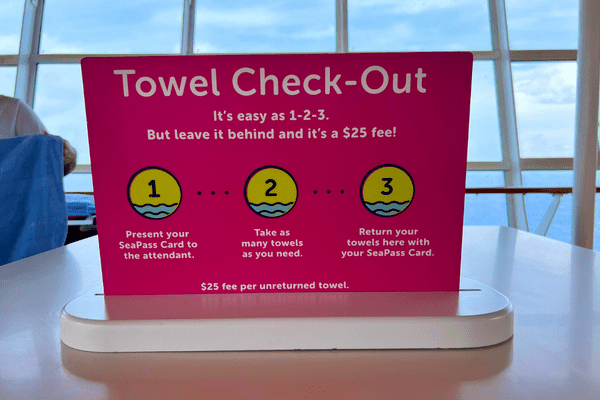 If you've used cruise line bathrobes in your cabin, don't make the mistake of packing them and bringing them home. These bathrobes are accounted for, and even after the fact, the cruise line can charge your credit card on file.
Another item to watch for are pool towels. Even if you don't pack the pool towels, there is something to watch out for.
On some cruise lines (like Royal Caribbean), there is a check out system for pool towels. Before the end of your cruise, make sure that your account is clear and that there aren't any towels that are not accounted for.
The towel attendants can usually resolve this on the cruise. Be sure to go see them on the lido deck before the last day of your cruise to avoid post cruise charges.
Related: 12 Things to Never Do on a Cruise Ship Lido Deck
5. Self Disembarkation Mistakes
Self disembarkation can be a good way to get off the cruise ship early, and avoid the luggage pick up in the cruise terminal. However, a mistake some cruise passengers make, is choosing self disembarkation when they are not able to self carry their luggage.
If you choose self debarkation, it's important to know that you must be able to carry your own luggage without assistance from the crew. The elevators are often quite busy, so you may need to carry your luggage down several flights of stairs.
Tip: If you choose to self disembark, leave your stateroom very early to avoid the rush of people.
Get The Ultimate Cruise Planner
Regular price: $27 Now just $17!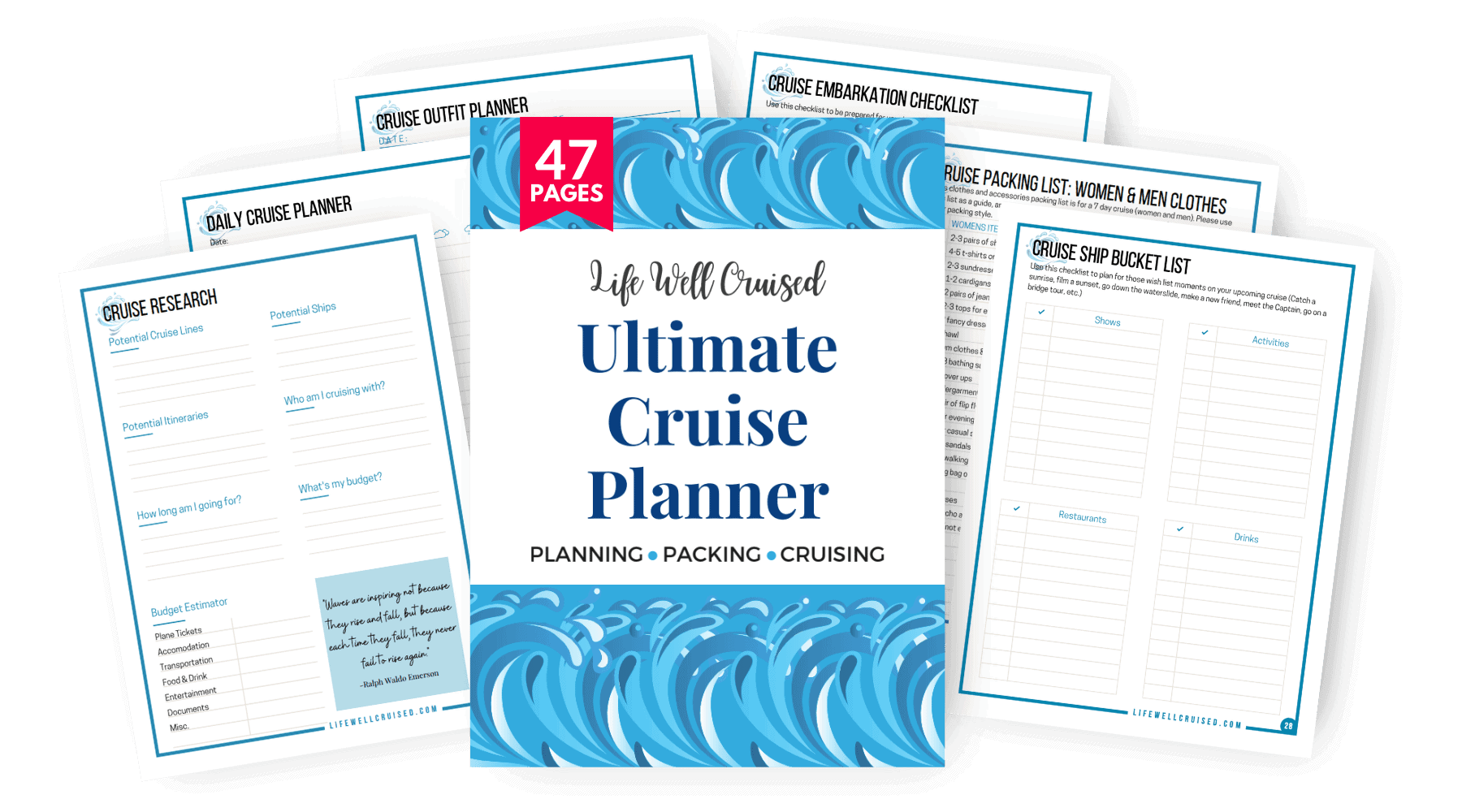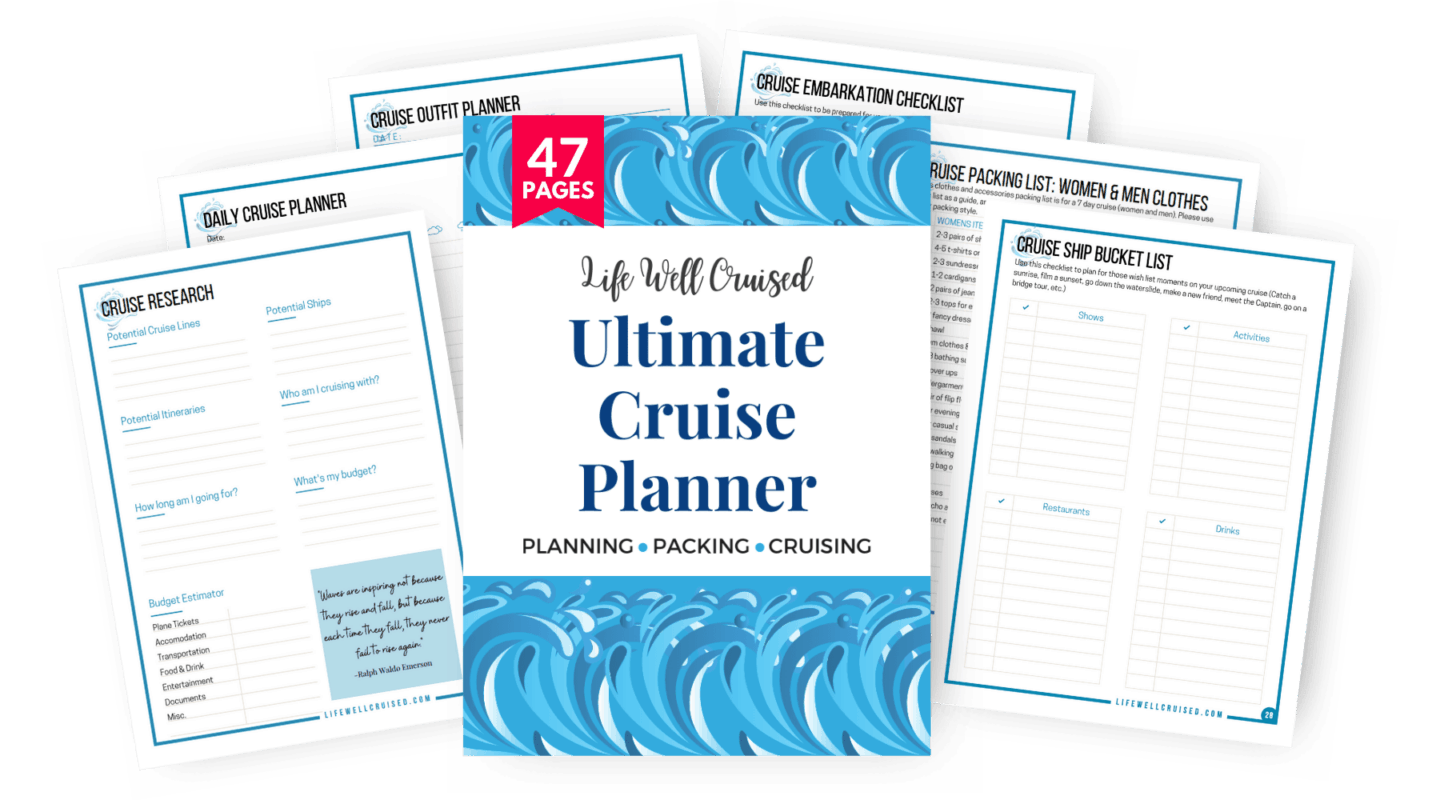 6. Traditional Disembarkation Mistakes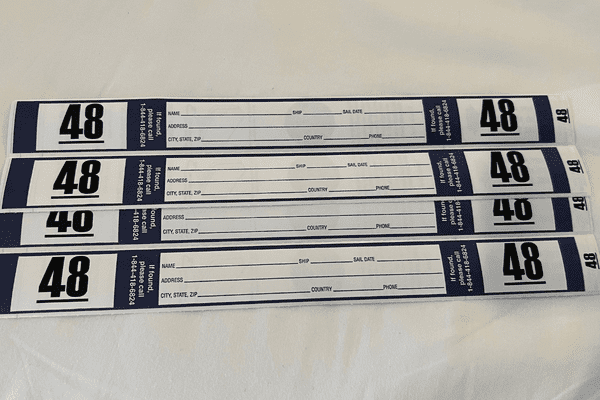 If you choose to do traditional disembarkation, you'll need to put your luggage out in the hallway by a certain time on the last night of the cruise. It must be tagged with debarkation luggage tags, usually placed in your cabin by your stateroom attendant.
A mistake some people make, is not knowing that you can usually exchange your luggage tags for another disembarkation time.
If you want to get off early, you can ask guest services for an "early" disembarkation tag. If you have a late flight, you can request a later time, so you can have a more leisurely morning.
Tip: Keep one of your luggage tags (or take a photo) so you can remember and find your luggage grouping in the terminal.
7. Not Checking Out the Breakfast Options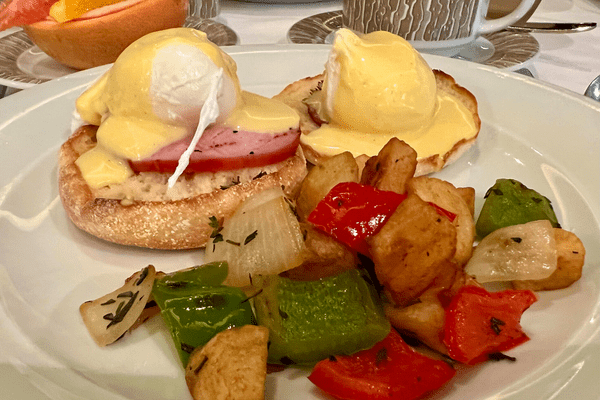 Disembarkation morning gets quite hectic. Something to avoid might be the buffet on the last morning, especially when there are other breakfast options.
This was a mistake I made often over the years. Only recently did I start to actively look at the other breakfast options that are available on disembarkation morning.
While this can vary by cruise line and cruise ship, some last morning breakfast options can include a cafe, room service and the main dining room.
8. Not Doing a Clean Sweep of Your Cabin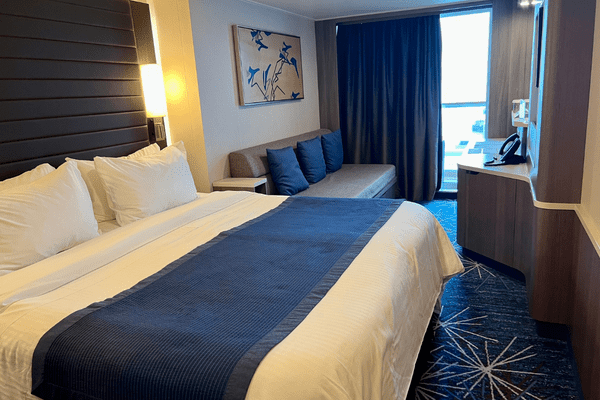 Unfortunately, a way to common mistake cruisers make is not doing a last minute check of their cabin before they disembark. Even after packing up, make sure to check all the different spaces you may have forgotten items in your cruise ship cabin.
This should include checking your cabin safe – put your hand in to make sure it is empty. Also, check outlets, check under the bed and even check any nooks and crannies.
If you forget any items on the cruise ship, you can report this to the cruise line. However, based on reports from cruisers, the success rate in getting any lost items back is low.
Related: 17 Cruise Cabin Essentials Every Cruiser Needs
9. Packing Mistakes
While you don't want to forget to pack anything, there are also some packing mistakes to avoid, especially if you do traditional disembarkation.
Make sure that you leave out some essentials items for the last night and disembarkation morning. This includes leaving out sleepwear, and outfit for traveling home after the cruise, and any personal items including skin care and medication.
You also want to make sure that you don't make the mistake of packing your passport or government identification. Remember to keep your cruise card handy, as you'll need it to disembark from your cruise ship for the last time.
Related: 27 Cruise Packing Tips All Cruisers Need to Know
10. Not Planning Disembarkation Transportation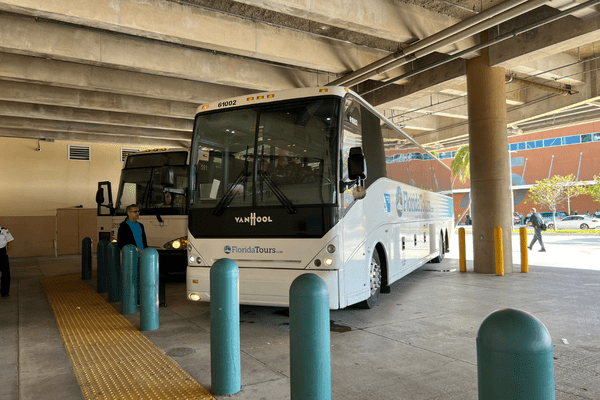 If you're heading to the airport after your cruise, it's best to plan your transportation in advance, if possible. You'll want to decide if you'll book a cruise line shuttle, take a cab, Uber or any other type of transportation.
It gets very hectic outside of the cruise on disembarkation morning, and it's always easier when you know what you are doing.
Tip: If you have a late day flight, consider booking a last day excursion through the cruise line. The excursion can be a great way to spend your last day, and you'll get to have your luggage stored on the coach bus until you're dropped off at the airport.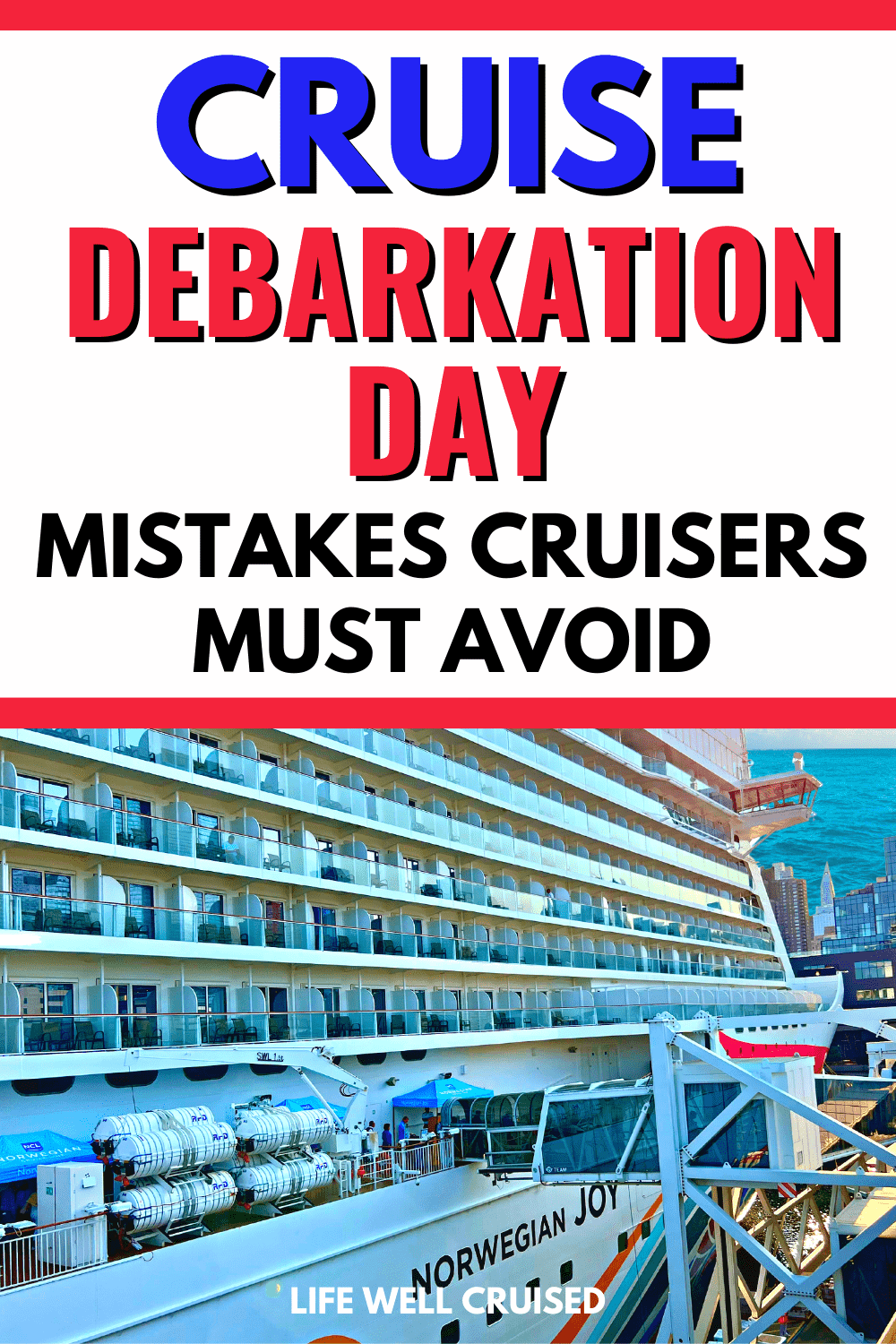 Video: 10 Big Mistakes Cruisers Make on Debarkation Day
I share more information on debarkation day on our Life Well Cruised YouTube channel. If you enjoy cruise content on YouTube, please consider subscribing to my channel.
Related & Popular Posts
Get The Ultimate Cruise Planner
Regular price: $27 Now just $17!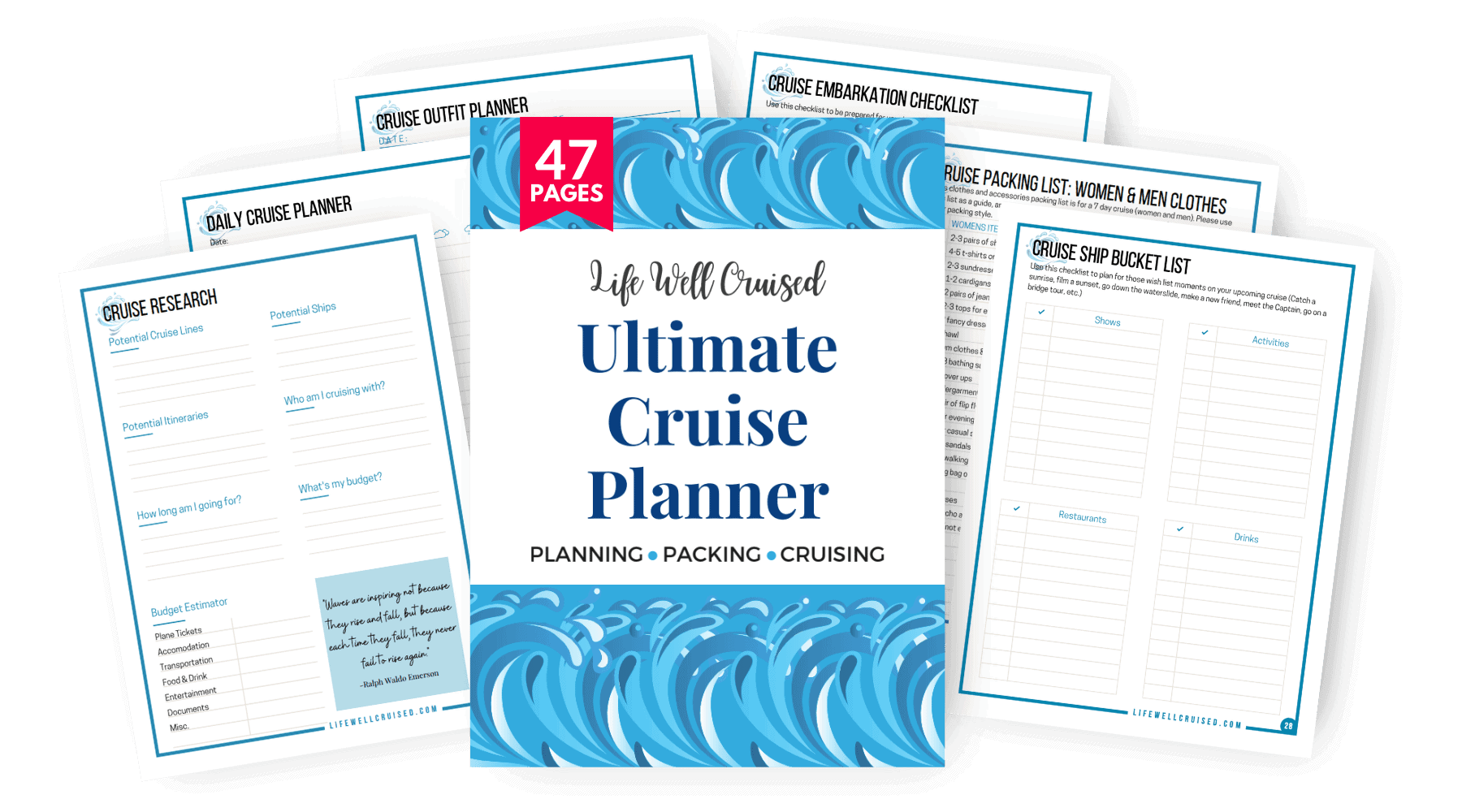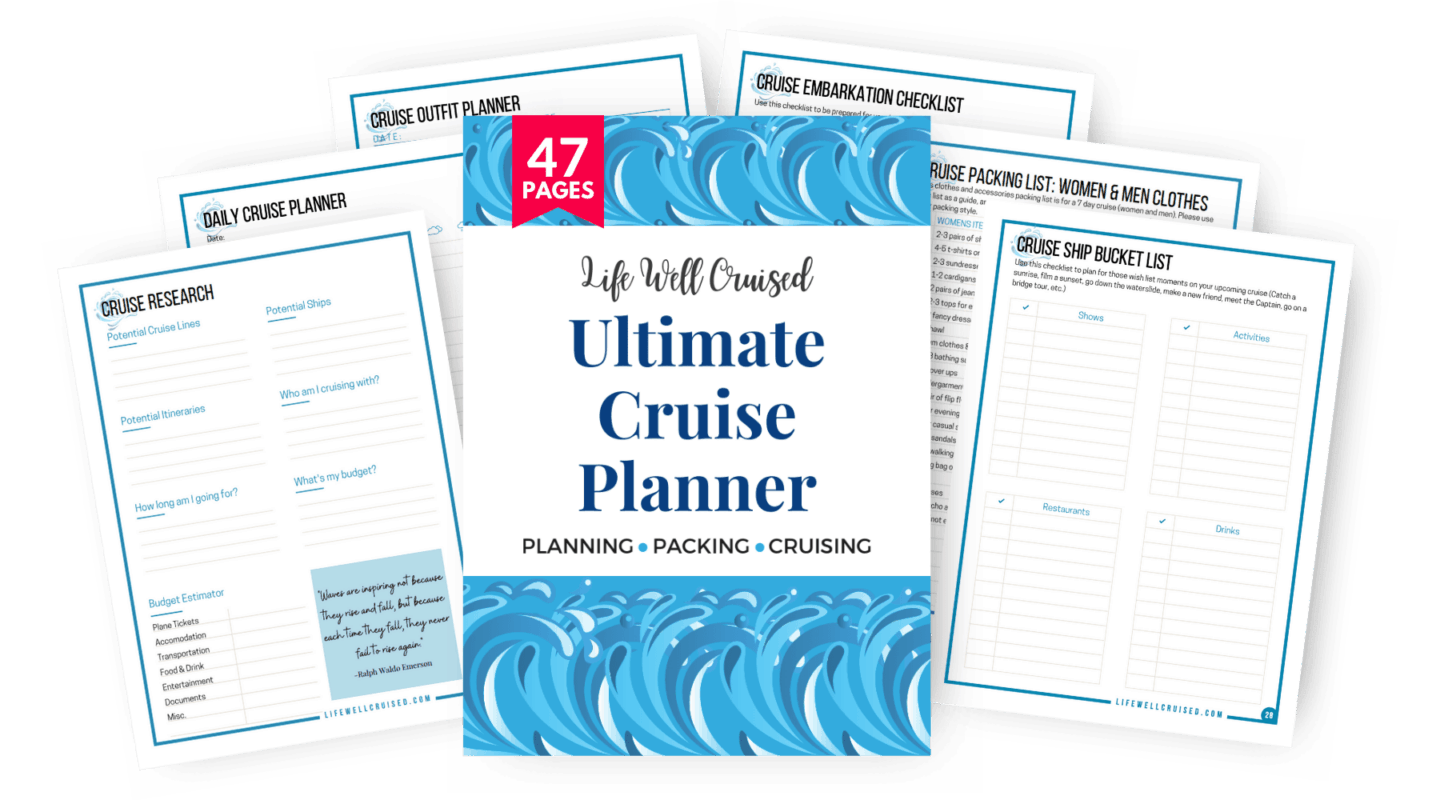 Final Thoughts on Mistakes Cruisers Make on Debarkation Day
No one wants to think about the last day of a cruise, but it's important to think ahead and plan to have the easiest debarkation day possible.
I hope these disembarkation day tips and mistakes to avoid help as you plan your cruise vacation.
Have you made any of these (or other) cruise debarkation mistakes? Please let me know in the comments below.
Happy Cruising!
Ilana
If you enjoy this post please don't keep it to yourself ;-). Please feel free to share on Facebook or Pinterest (share buttons at the top). Thanks so much!