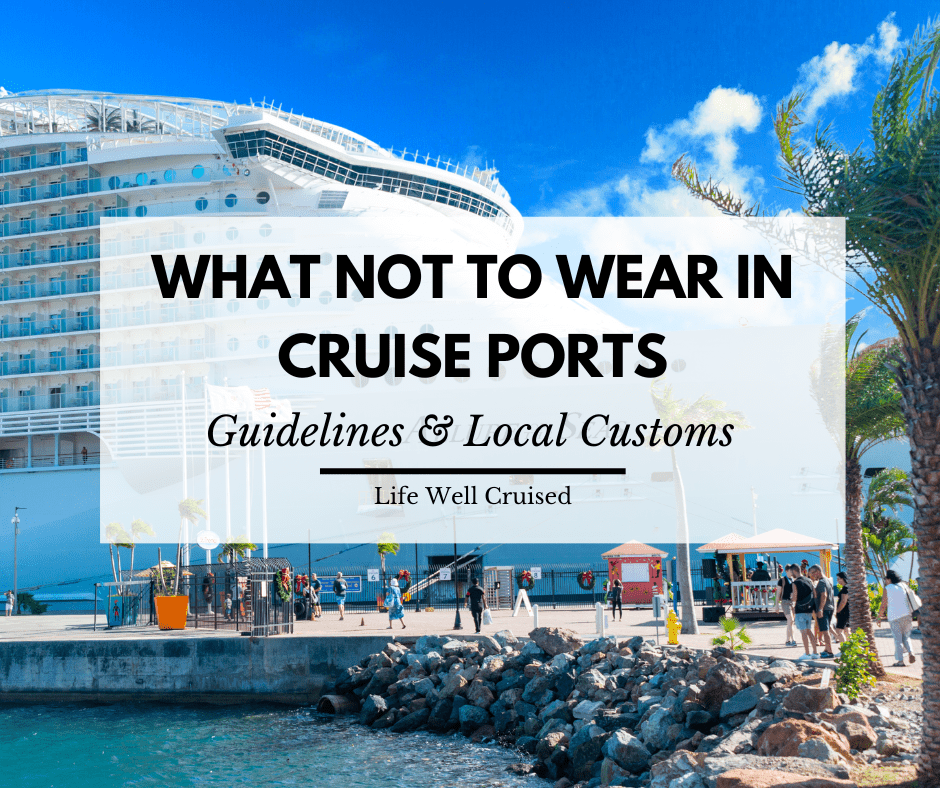 Are you going on a cruise and wondering what to wear in cruise ports or call? Cruise ships have some basic dress codes what to wear and what not to wear, however cruise ports of call can be tricky.
In fact, wearing some things in many cruise ports can result in theft, getting a fine and at the very least, going against local customs.
In this post I share 10 things to avoid wearing in certain ports of call, so that you feel the most comfortable.
This post contains affiliate links which means if you click and buy that I may make a commission, at no cost to you. Please see my disclosure policy for details.
As an Amazon Associate I earn from qualifying purchases.
What Not to Wear in Cruise Ports of Call
1. Avoid Work Out Wear in Certain Cruise Ports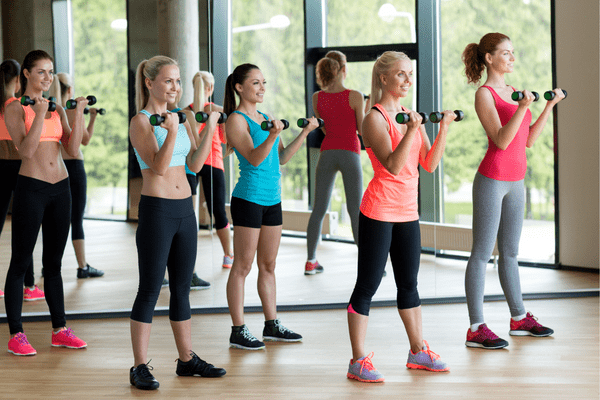 Athleisure is very popular every day clothing in North America. However, wearing work out clothing or gym wear will make you stick out like a sore thumb in many cruise ports in Europe.
If you're going on a Mediterranean cruise and want to look a bit less like a cruise tourist, keep to casual clothing, but not gym wear.
2. Never Wear Flashy Jewelry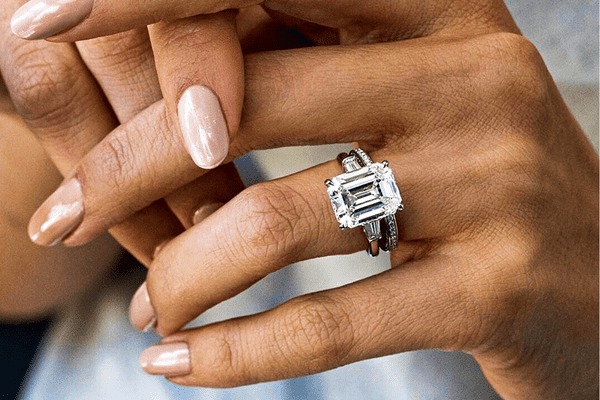 If you're going on a cruise, it's best not to wear any expensive jewelry or watches when you're off the cruise ship on port days. Flashy diamond rings and gold chains can draw unwanted attention, and make you a target for theft.
Beyond being robbed in a port of call, you also don't want to risk losing your most precious jewelry. Many cruisers have told stories of losing wedding rings when snorkeling or at the beach. Unfortunately, when lost at sea, it's probably gone for good.
The best thing to do in leave rings and other expensive items in your cruise cabin safe or at home.
3. Don't Wear Swimwear in the Streets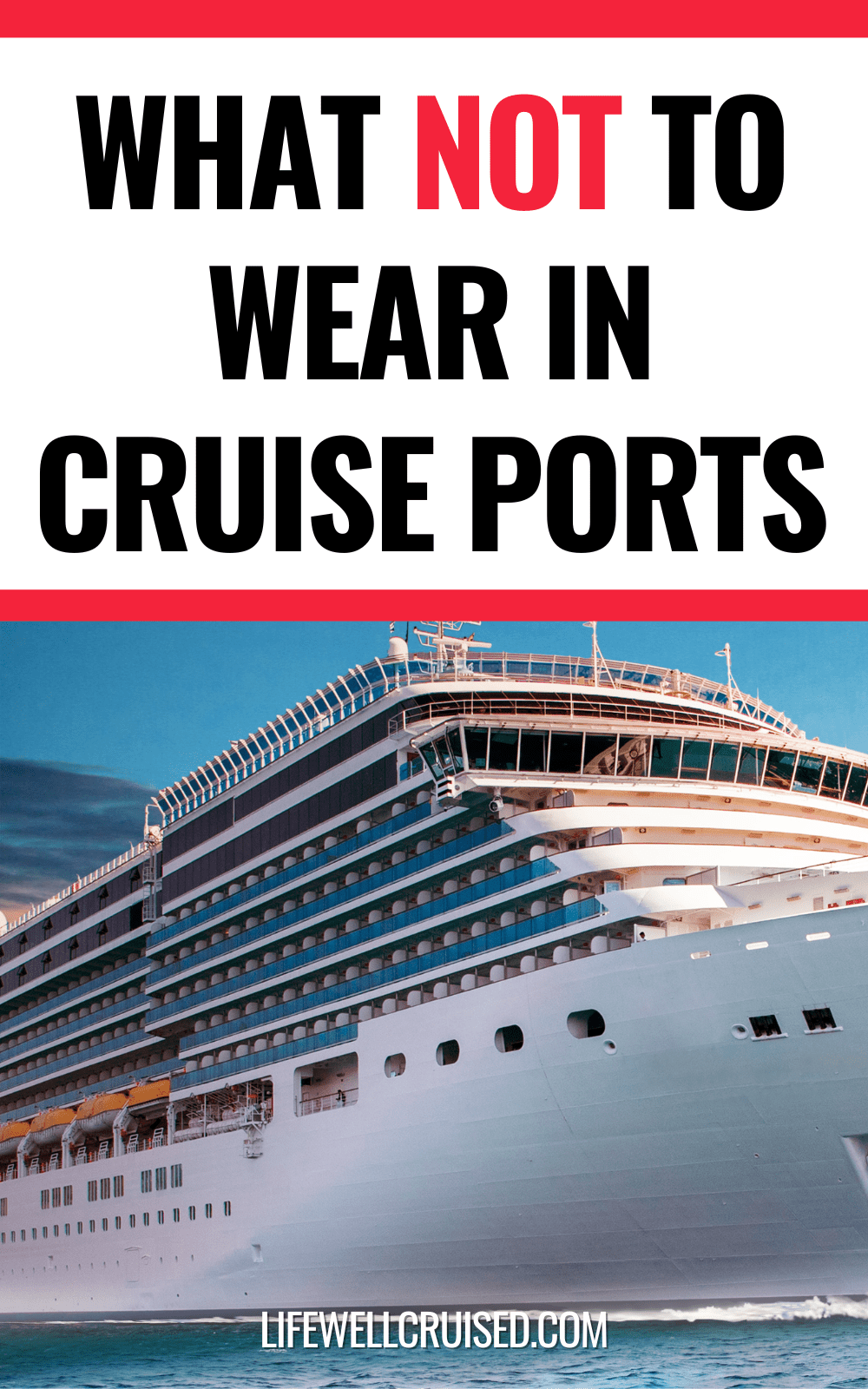 A bikini or speedo is great when you're at the local beach, but should not be worn in the main streets of town in your cruise port of call. Always bring a cover up or pair of shorts and a t-shirt for bus rides and shuttles, even when going on excursions.
In some destinations, wearing swim wear in the street can actually result in a fine. In fact, in the town of Sorrento, Italy, it seems this was becoming a problem. Now, those caught wearing bathing suits in the street can be fined over $400 Euros!
4. Avoid Wearing Flip Flops When Sightseeing
Flip flops are great for the beach and pool, but just not great for walking and sightseeing. While there aren't likely any rules against it, you may want to avoid this style of shoe if you plan to do a lot of walking on your port day.
A comfortable sandal or sneaker is likely best for sightseeing tours in cruise ports.
Get The Ultimate Cruise Planner
Regular price: $27 Now just $17!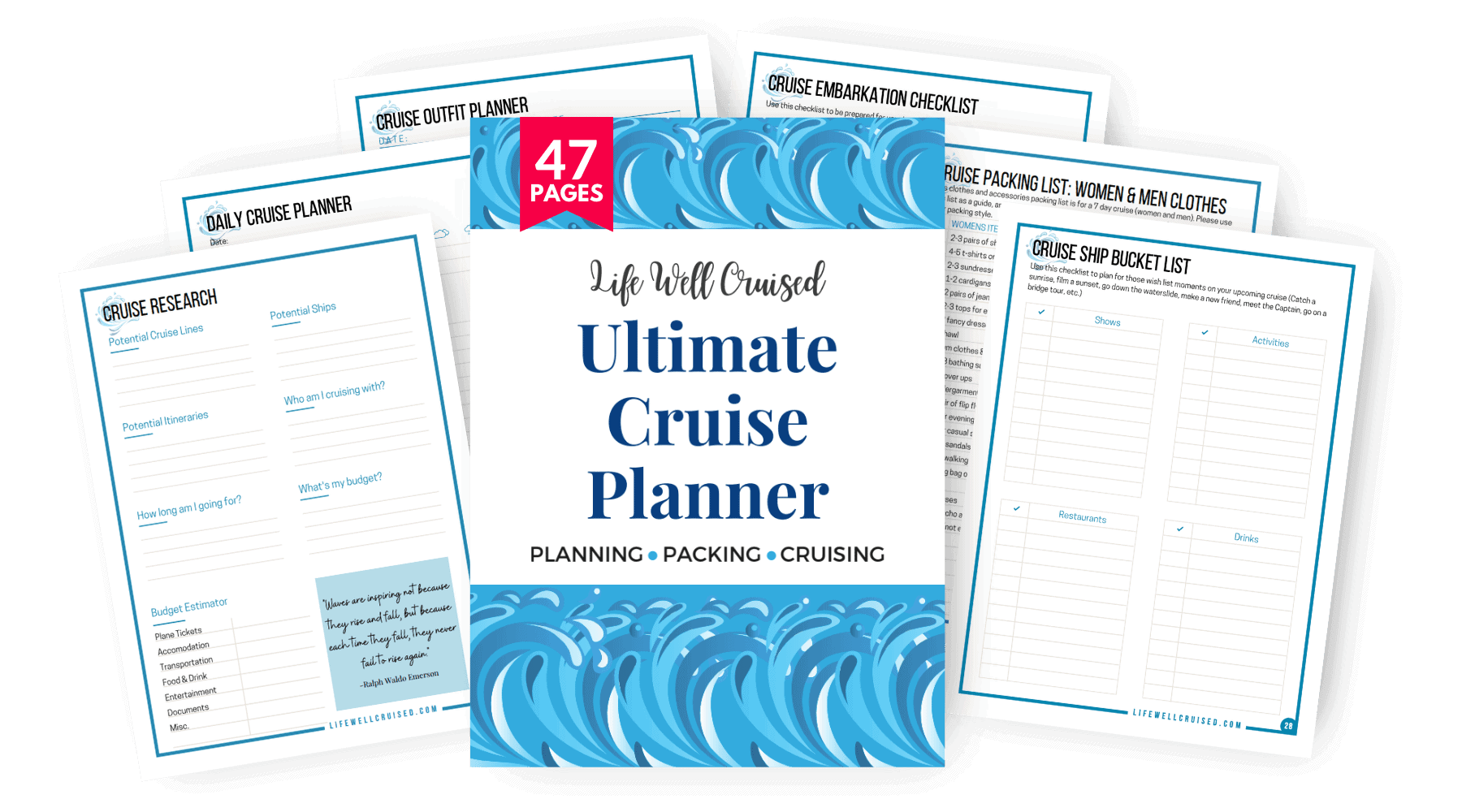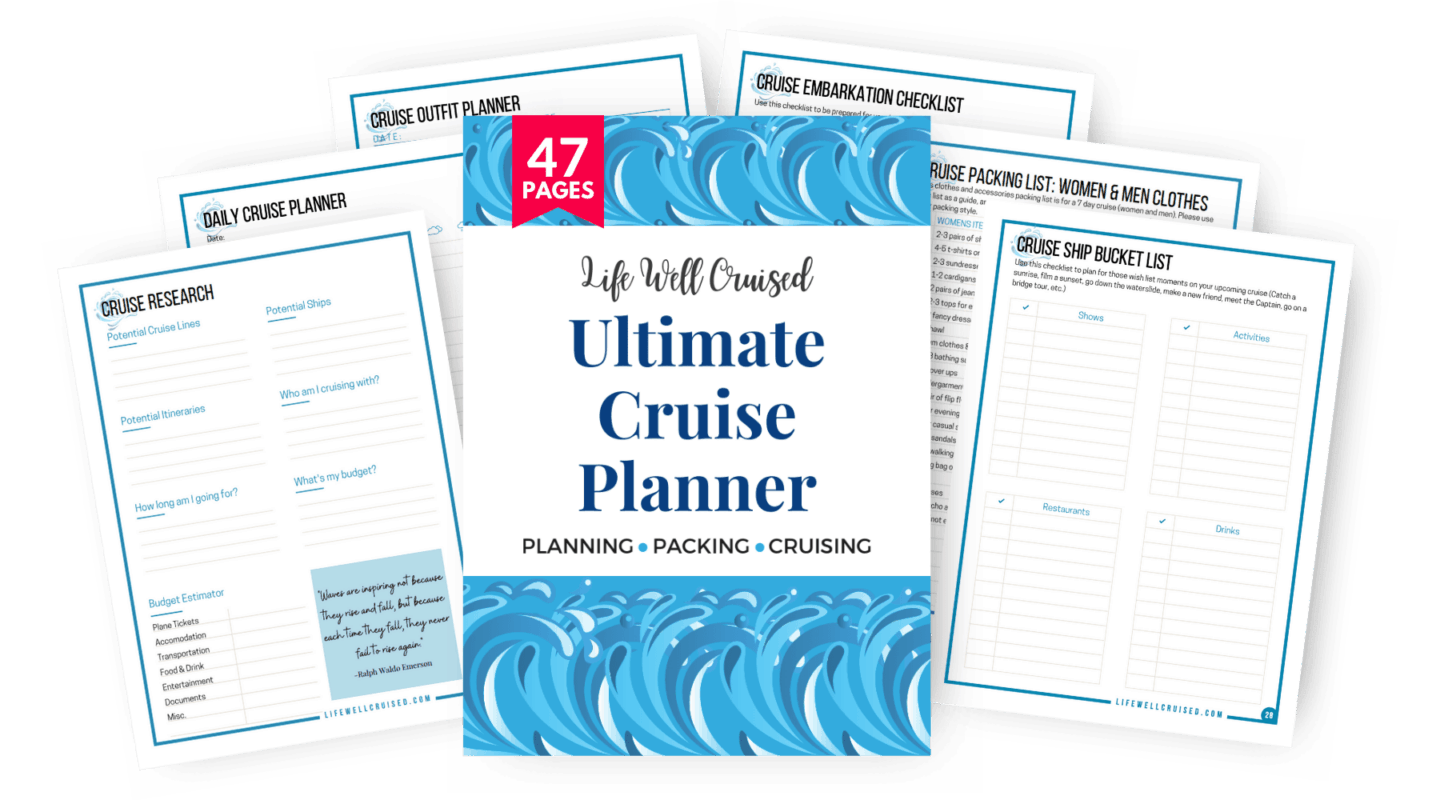 5. Don't Wear Camouflage Clothing in Certain Ports of Call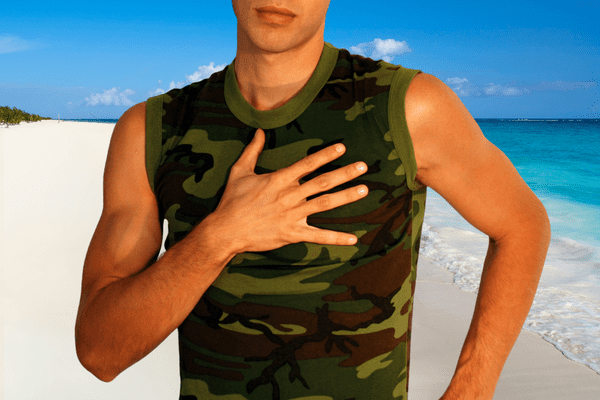 It's not something we often thing about, but wearing certain types of clothing can be against the law in some countries. In many Caribbean islands, wearing camouflage clothing is prohibited for civilians.
Cruisers, that's us!
If you're going to Jamaica, Barbados or Saint Lucia, or other Caribbean cruise ports, leave the camouflage shorts and accessories at home. Breaking the law can result in a fine or worse.
Related: 63 Things Not to Do on a Cruise (rules, guidelines & cruise etiquette)
6. Be Careful Wearing Luxury Handbags
Unfortunately, cruise passengers are often easy targets for petty theft and tourist scams. It's a good rule of thumb to avoid wearing or showing items that are very pricey, such as luxury handbags or even an expensive camera in cruise ports.
Similar to jewelry, it's best to leave luxury items on the cruise ship in your cabin, or not bring them at all. If you bring an expensive camera or GoPro, just be vigilant and keep it close.
Related: 12 Tourist Scams that Cruisers Need to Know
7. Uncovered Shoulders
If you're sightseeing, something to know is that covering your shoulders is often required in many religious buildings.
While you can wear a sundress, try to keep a scarf or light sweater in your tote bag to cover your shoulders when visiting a church or synagogue.
A second reason to have something to cover your shoulders, is just in case you enter a store or museum with air conditioning on a hot day. It can be a jarring temperature difference.
Related: 25+ Fashionable Cruise Outfits for Ladies (affordable cruise wear)
Video: 10 Things Never to Wear in a Cruise Port
Related & Popular Posts
Get The Ultimate Cruise Planner
Regular price: $27 Now just $17!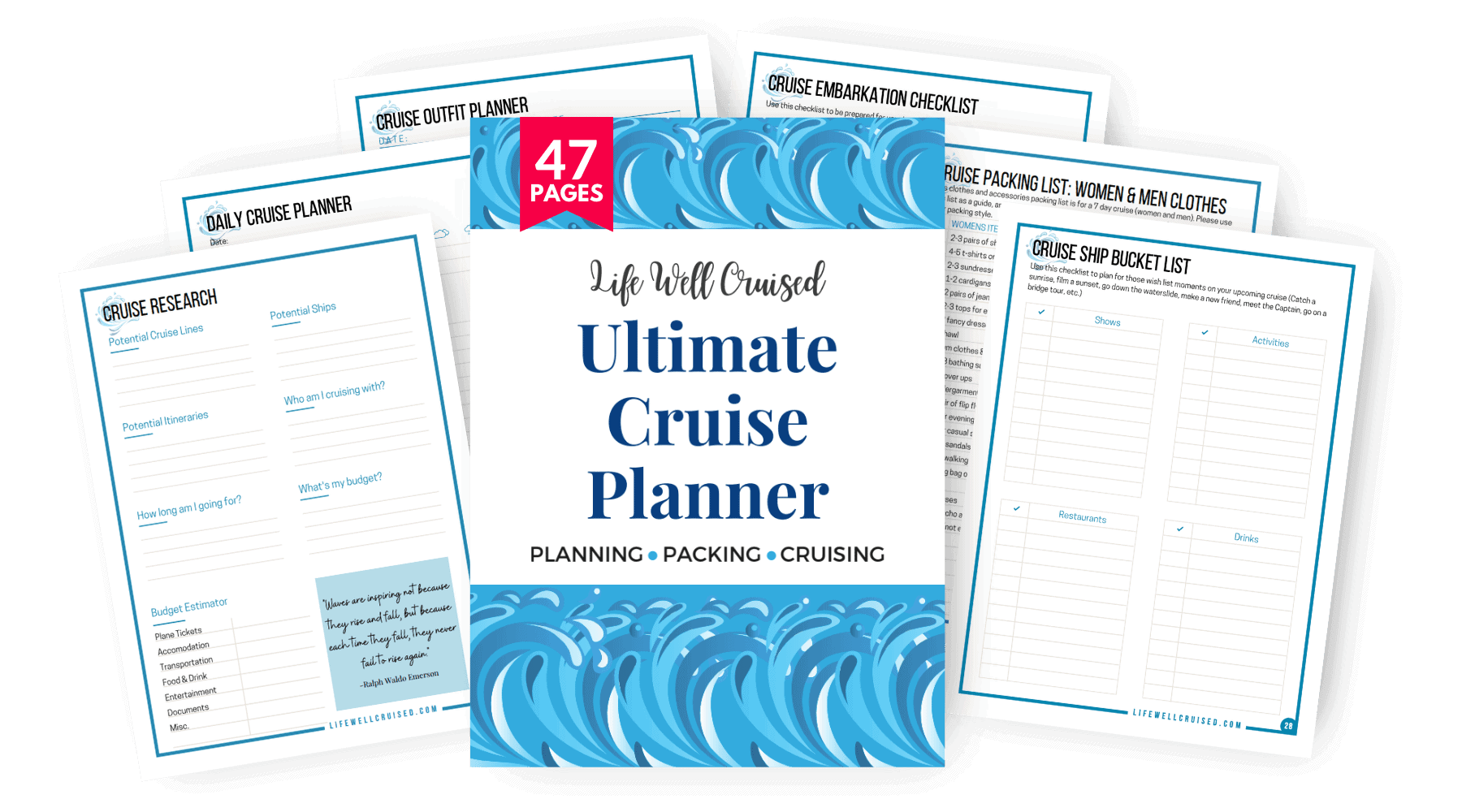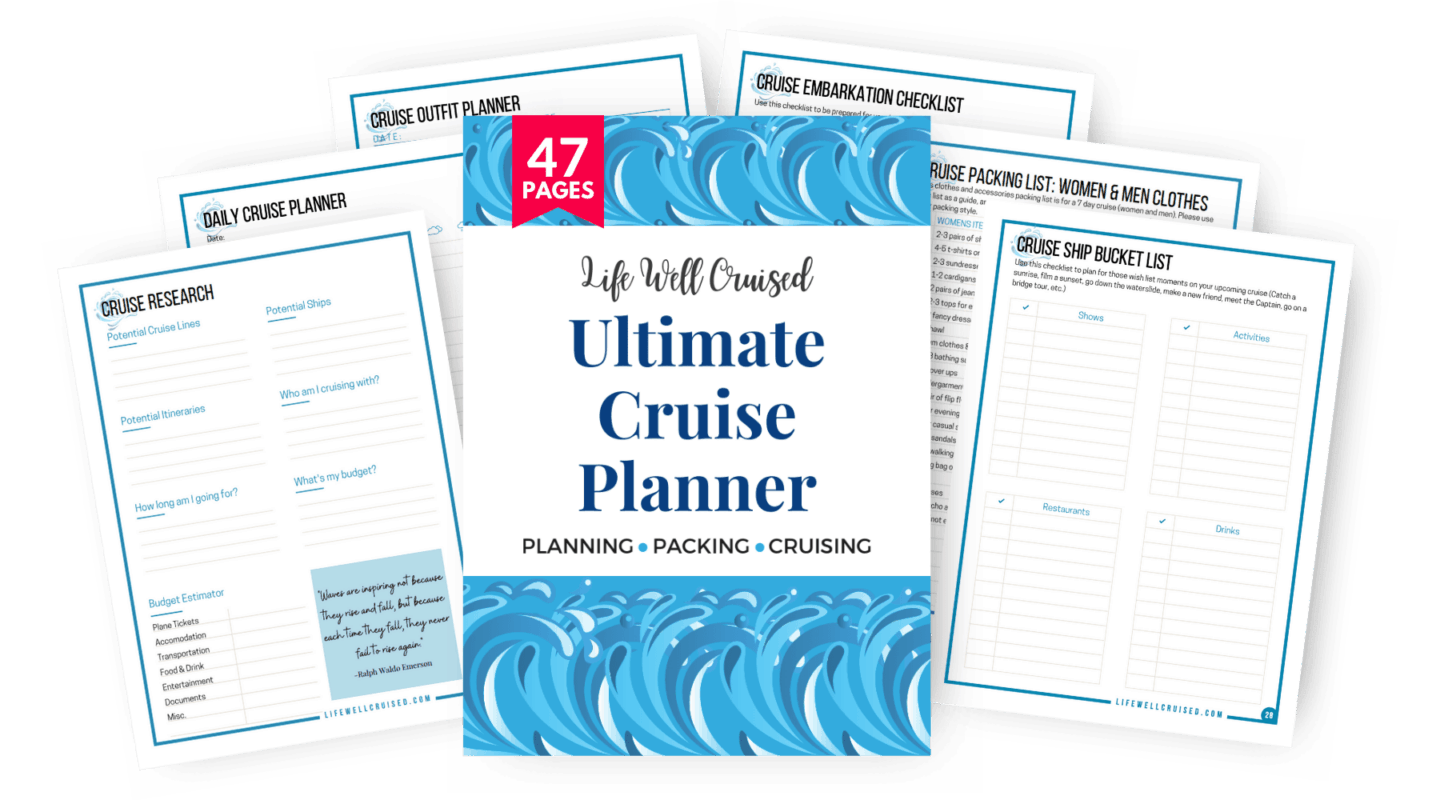 Final Thoughts on Things Not to Wear in Cruise Ports
Everyone wants to have fun, relax and enjoy being on a cruise as well as days in cruise ports of call. Knowing what not to wear in cruise ports, from laws to local customs, can add enjoyment and help to avoid potential problems.
Have you ever seen or experience any of these situations? What tips do you have for what to wear, or not wear, in certain cruise ports of call?
Happy Cruising!
Ilana
If you enjoy this post, please don't keep it to yourself. Please feel free to share it on social media, like Facebook and Pinterest (share buttons at the top). Thanks so much!