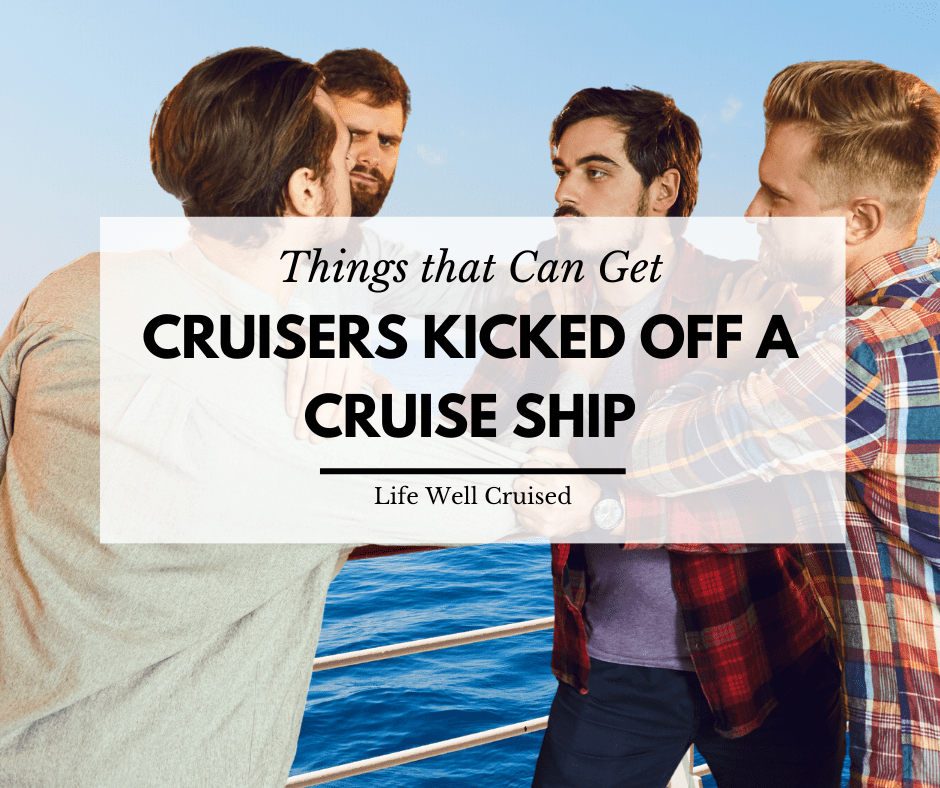 Have you ever wondered if people can get kicked off a cruise ship? The answer is yes!
Although it's not very common, there are some things that can get cruise passengers booted off the ship. We all agree to a cruise contract when we embark on a cruise, which includes a guest conduct policy.
There have been some highly publicized and lesser known times that people have been "disembarked" before they planned.
In this post I share the 10 biggest reasons people can be kicked off a cruise ship, and what happens.
This post contains affiliate links which means if you click and buy that I may make a commission, at no cost to you. Please see my disclosure policy for details.
As an Amazon Associate I earn from qualifying purchases.
Things That Will Get Cruisers Kicked off the Cruise Ship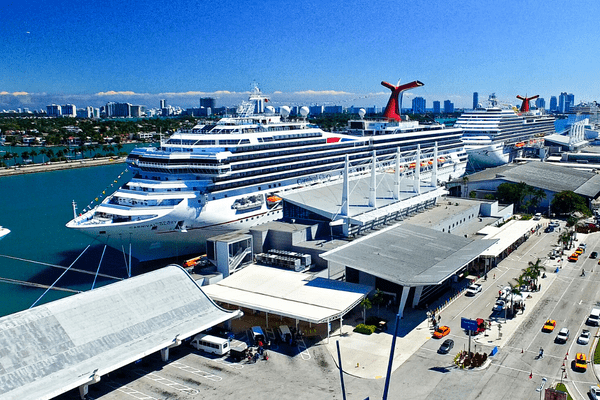 1. Refusing to Attend Muster Drill or Complete Safety Briefing
All cruise passengers are required to attend the muster drill or complete a mandatory safety briefing, usually before the cruise ship leaves on embarkation day.
While I've never heard of anyone not doing it, since this is mandatory, this is a reason that cruisers can get kicked off the cruise ship.
2. Fighting or Disruptive Behavior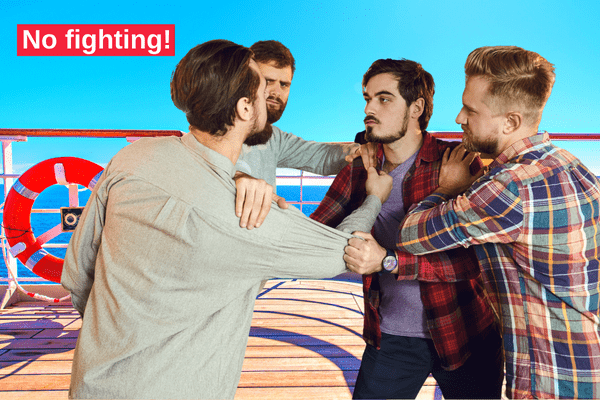 Disruptive behavior, which includes fighting on cruise ships, is never a good idea and can result in people being disembarked at their own expense. In fact, after some cruise ship fights made it into the cruise news, some cruise lines are reinforcing their code of conduct policies for guests.
On Carnival Cruise Line's website, they state that "disruptive behavior is not tolerated and any guest whose conduct affects the comfort, enjoyment, safety or well-being of other guests or crew will be disembarked at their own expense and banned from sailing on Carnival in the future."
In addition, violations can result in a $500 fine and a reimbursement of expenses incurred by the cruise line.
3. Throwing Things Overboard
Cruise passengers are not allowed to throw anything overboard! These days, cruise lines take seriously their responsibility to protect the ocean and communities where they sail. Guests are not permitted to throw things overboard, no matter how big or small.
Throwing things overboard could result in a large fine and getting kicked off the cruise ship at the next port of call.
There is one possible exception, a burial at sea, tossing the ashes of a loved one from the cruise ship. However, there are requirements for this, and cruise passengers should contact their cruise line if they wish to inquire and make arrangements.
4. Offensive Language & Verbal Abuse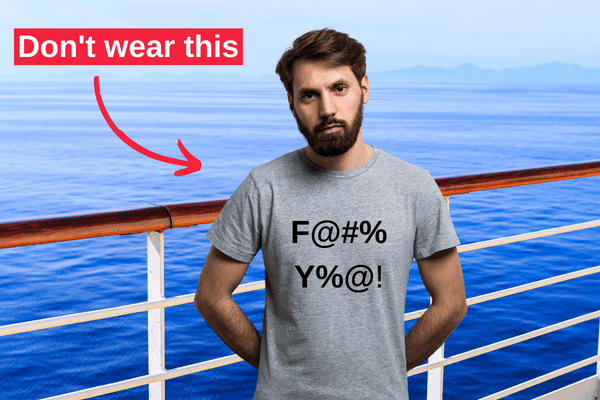 Let's face it, when you're on a cruise ship you are part of a community that needs to live together for at least a few days. So, every guest is expected to behave in a way that doesn't make things unpleasant and that is generally respectful towards others.
Cruise passengers shouldn't be verbally abusive to other passengers or cruise ship crew.
There are some obvious things not to do on a cruise ship, that will be disrespectful or offensive to crew or other guests. However, less obvious, but best avoiding, is wearing offensive graphic t-shirts with swear words ect.
Related: What To Wear on a Cruise Vacation (day, evening & formal night)
Get The Ultimate Cruise Planner
Regular price: $27 Now just $17!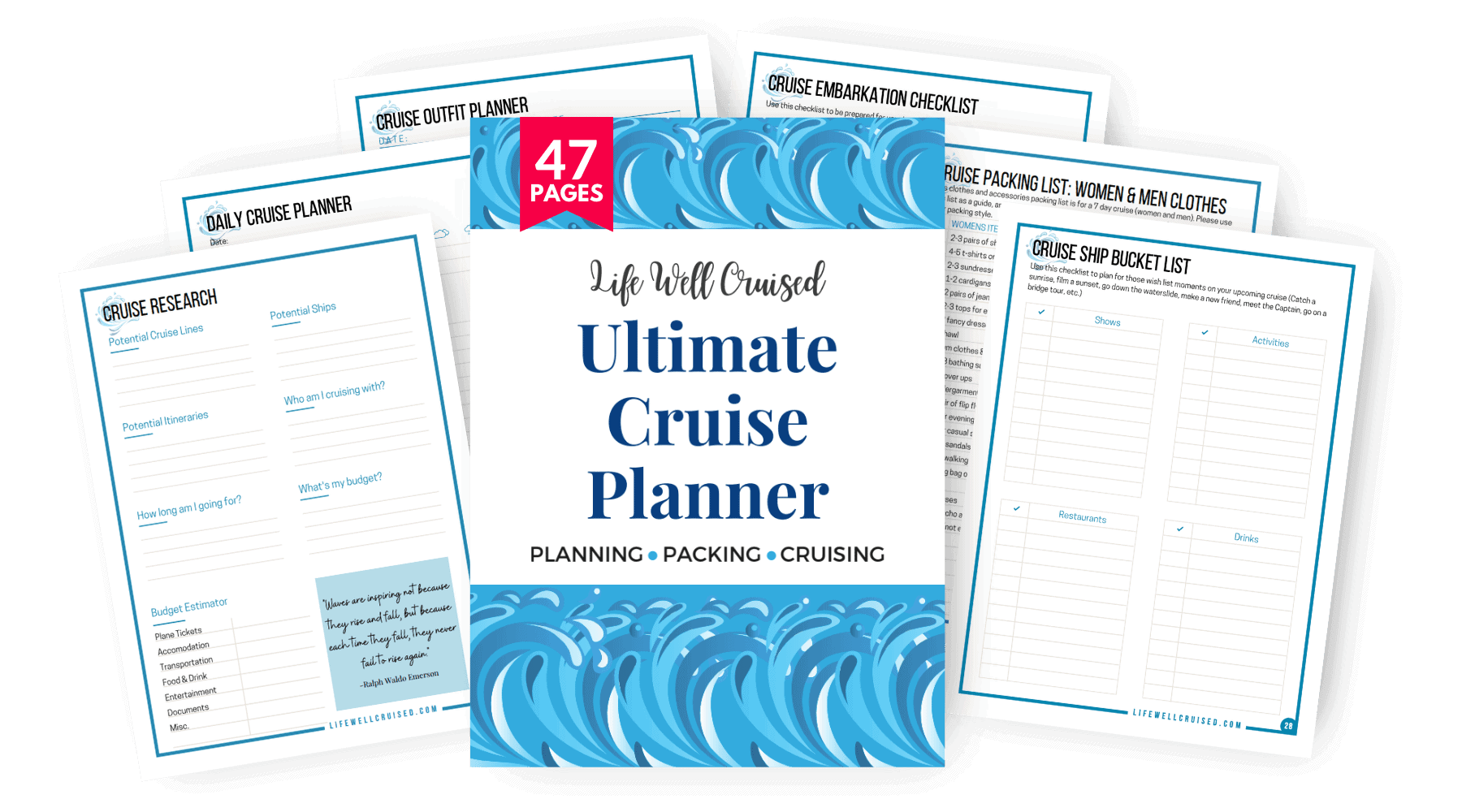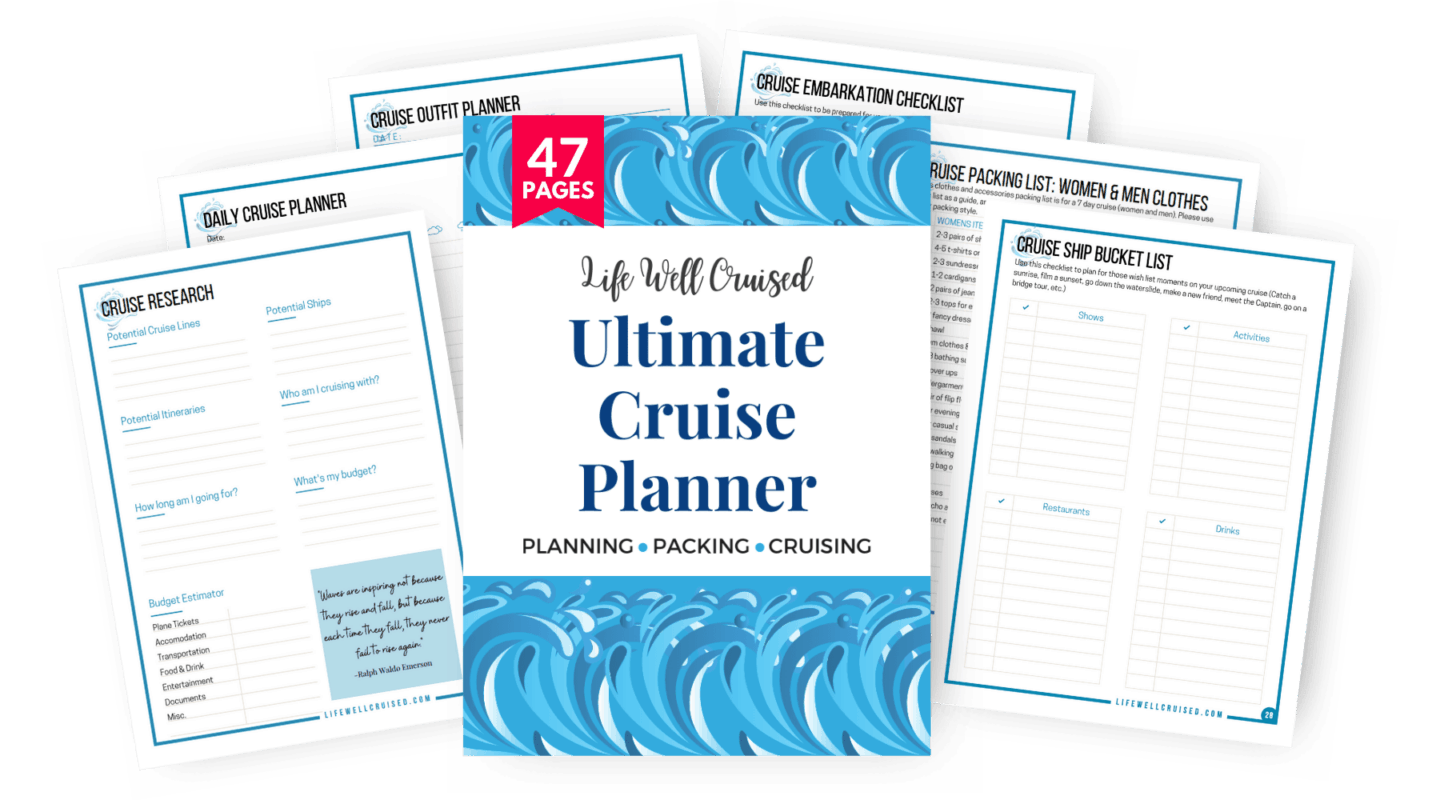 5. Medical Reasons
Unfortunately, cruise passengers who become seriously ill may need to be disembarked so that they can get the appropriate medical interventions. This is never something we like to think about, but one of the reasons everyone should get travel insurance for a cruise.
6. Smoking in Non-Designated Areas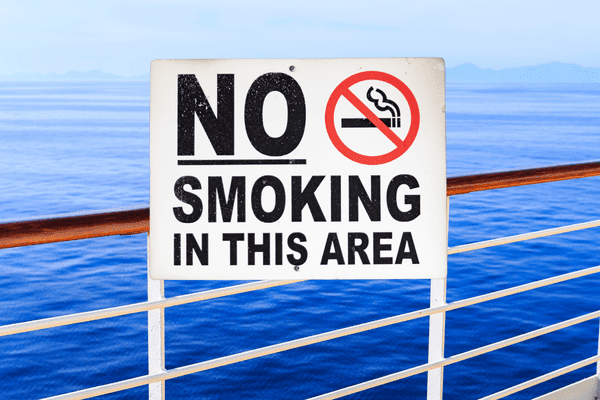 Cruise ships take anything related to fire safety very seriously. This is one of the reasons why most cruise ships do not allow smoking on cruise cabin balconies. Smoking cigarettes is allowed in certain designated smoking areas only.
Related: 63 Things Not to Do on a Cruise (rules, guidelines & cruise etiquette)
7. Theft or Any Crime
Commit a crime on a cruise and expect to be detained and possibly arrested at your next cruise port of call. Cruise ships actually have a brig, or small jail, which they can use if needed.
8. Bring Illegal Drugs Onboard the Ship
Bringing illegal drugs onboard a cruise ship is not allowed, and is likely to result in being denied boarding, without refund or compensation.
These days, many people wonder about Marijuana, especially since it may be legal in some jurisdictions. However, cruise lines adhere to Federal laws, and therefore do not allow weed or other marijuana products (even medicinal) to be brought onboard cruise ships.
Related: 27 Things People Forget to Pack for a Cruise
9. Climbing on Cruise Ship Railings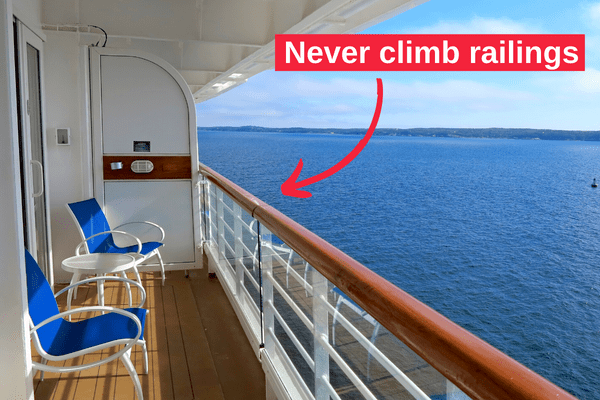 Cruise passengers should never engage in dangerous behaviors, and this includes climbing on the interior or exterior cruise ship railings.
Dangerous and reckless behavior, like taking selfies on cruise ship railings, can get you kicked off the cruise ship!
In fact, 2019, there was a woman who was removed from a Royal Caribbean cruise ship for taking an Instagram photo by standing on her balcony railing. The cruise line took it so seriously, that they banned her for life.
Sadly, there have been cruise passengers who have fallen and the situation didn't end well, and other stories similar to this.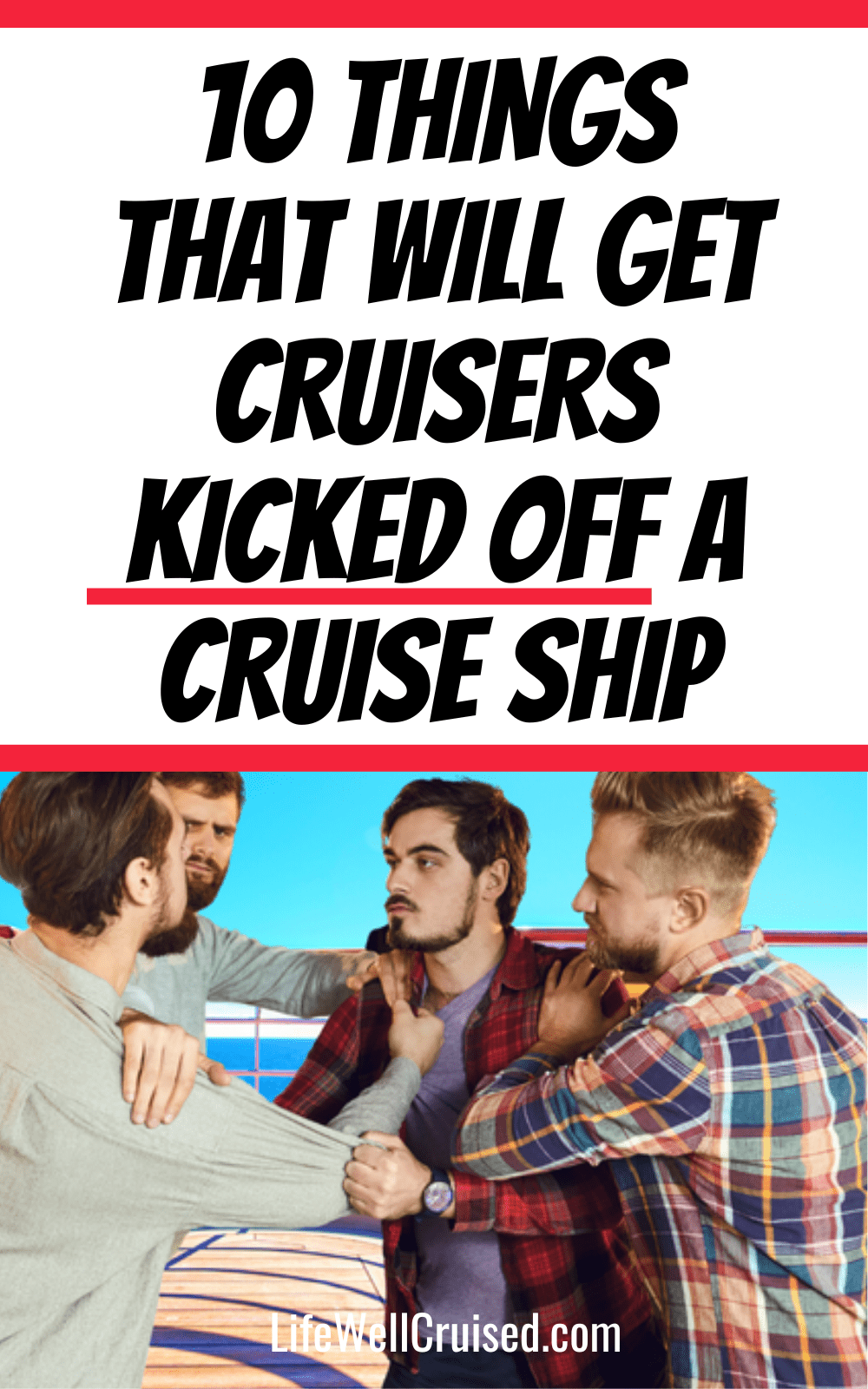 10. Disturbing Behaviors
This seems to need a category of it's own, as there are a variety of disturbing behaviors that can get people booted from a cruise ship.
While in many cases, some passengers who misbehave may get a warning or a good talking to. There have been cases where people who exhibit disruptive or disturbing behaviors on a cruise are left off at the next port of call.
Couple Kicked off Tui Cruises Mein Schiff 5
Some recent examples include a case where a couple claim they were kicked off a cruise ship for being intimate "too loudly" on a cruise. Apparently they forgot they left their cruise ship balcony door wide open and it seems that their "passion" created a disturbance for others.
YouTube Stars Kicked Off Cruise for Pranks
On Celebrity Summit, YouTube pranksters, The NELK Boys got kicked off after just 20 hours onboard. They document it all in a video on their channel. However, the gist is the YouTube stars went on this cruise and "pranked" passengers and crew with some rude and disruptive language and behavior.
The final straw came when some members of the group heckled the cruise director, a comedian, and the Captain of the cruise ship.
Video: 10 Things that Will Get You Kicked Off a Cruise Ship
Get The Ultimate Cruise Planner
Regular price: $27 Now just $17!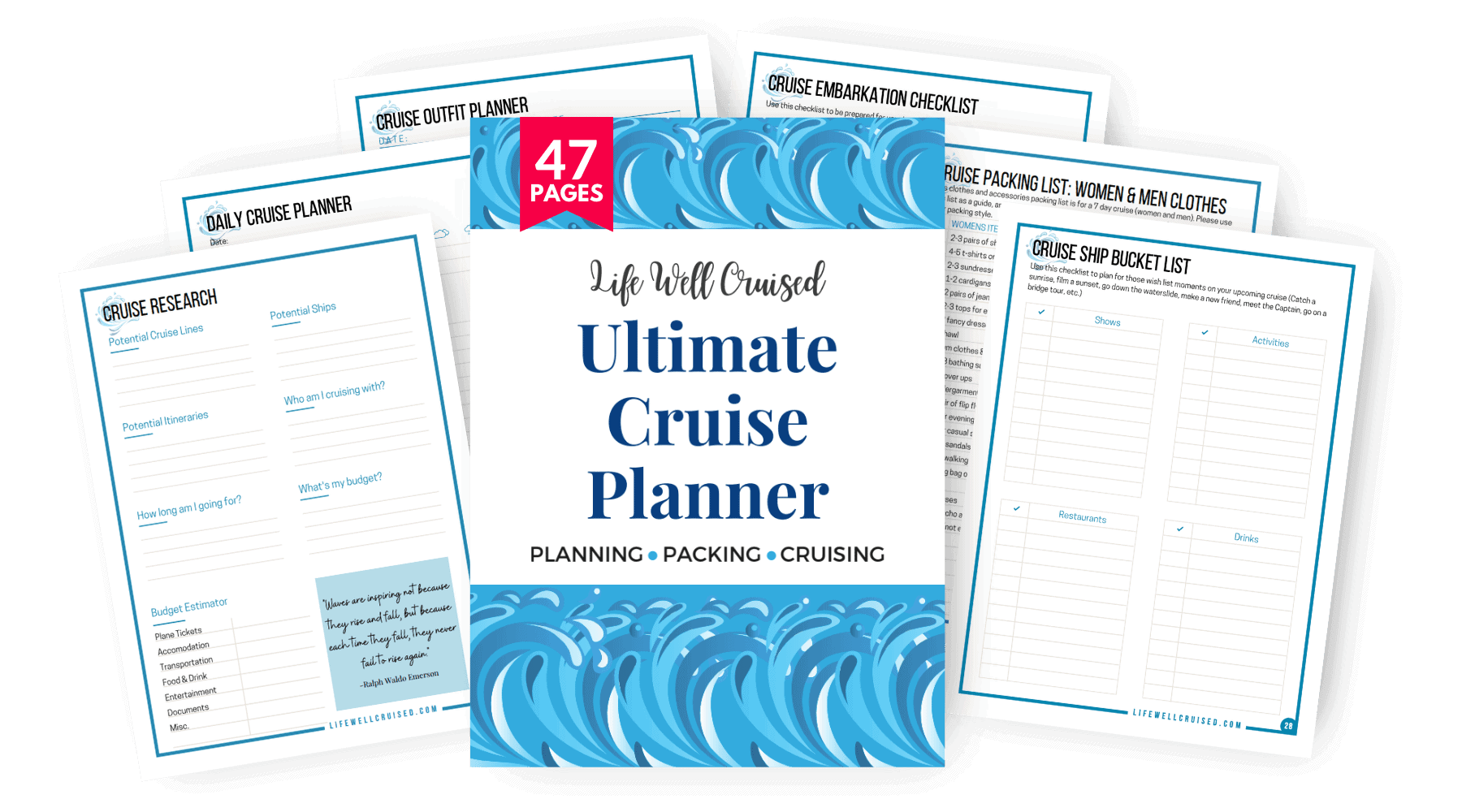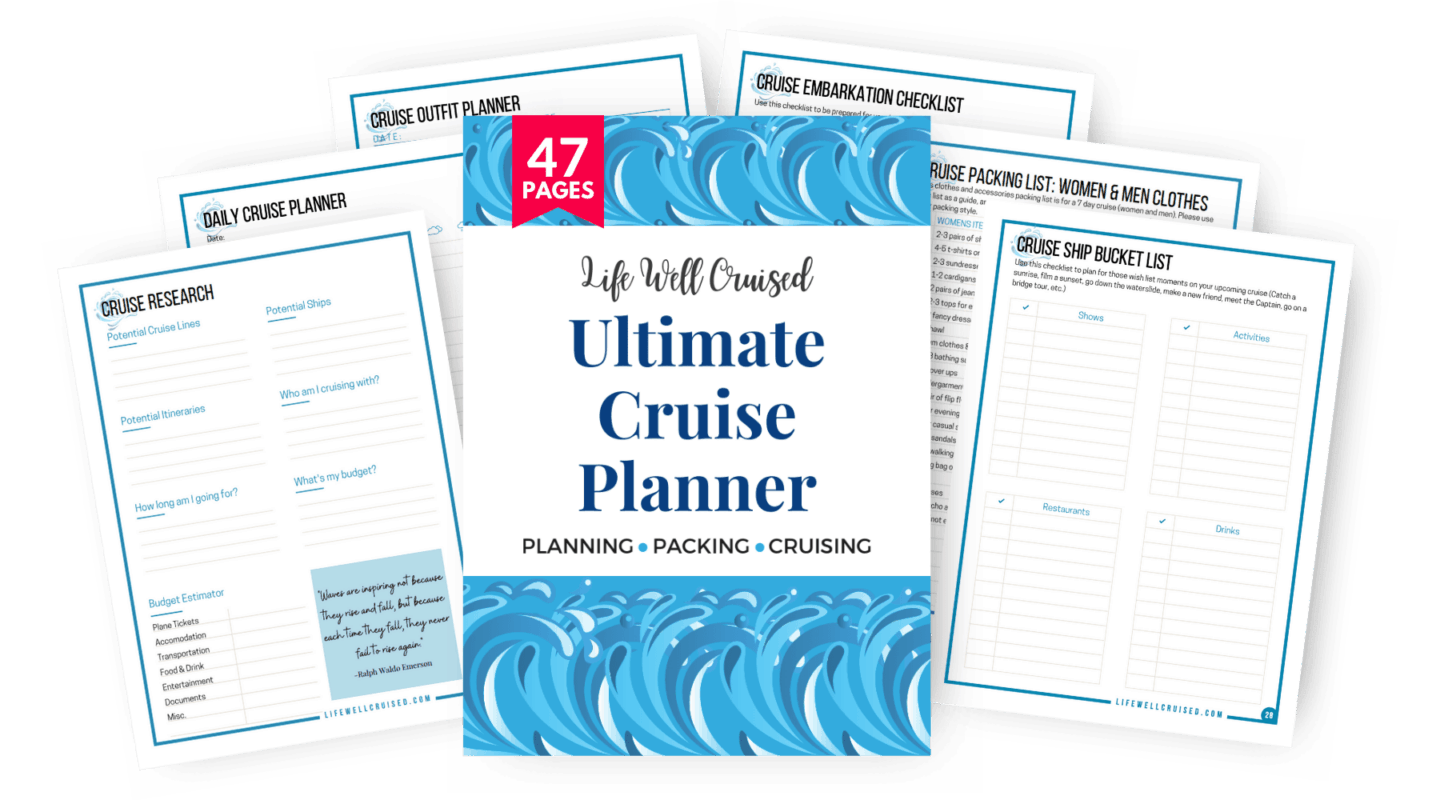 Related & Popular Posts
Final Thoughts on Things That Can Get You Kicked Off a Cruise Ship
While this post was meant to be a lighthearted bit of fun, there are actually some important things to know. Cruising is a great vacation, and no one wants their vacation ruined by dangerous, disruptive or obnoxious behavior.
Stay safe, have fun and watch out for others 🙂
Happy Cruising!
Ilana
Follow me on Facebook at Life Well Cruised
Follow me on YouTube at Life Well Cruised
Follow me on Pinterest at Life Well Cruised
Follow me on Instagram at Life Well Cruised