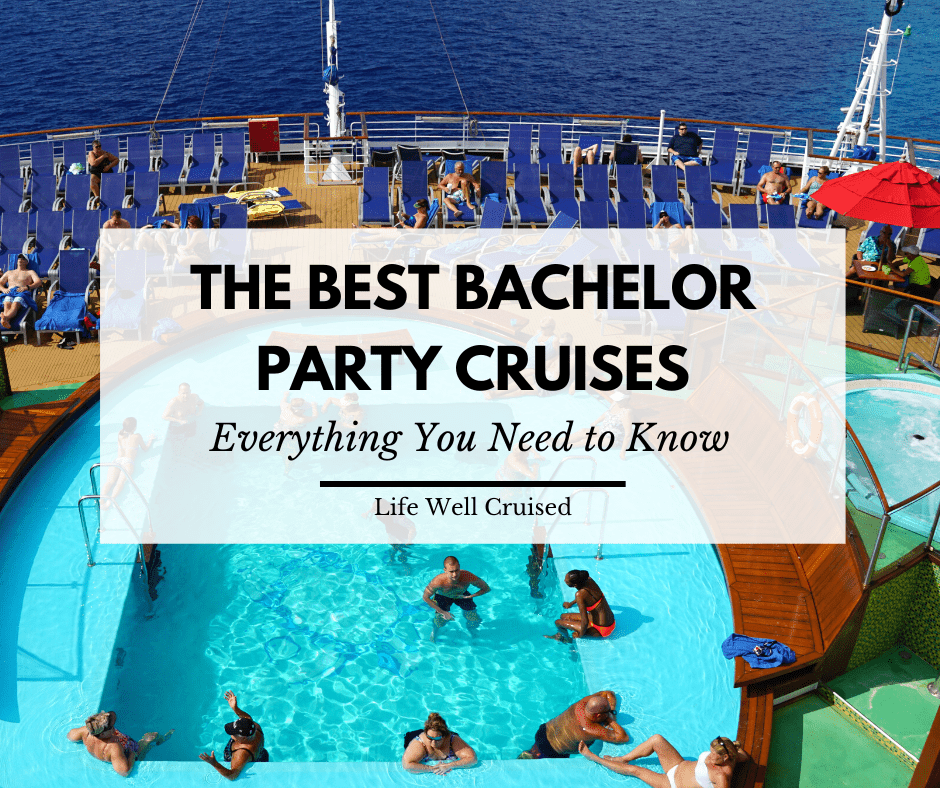 Are you planning a bachelor party cruise or thinking of it? Cruises can be a great place to party and celebrate special occasions, so booking a bachelor party cruise is a great idea.
As a guy in my twenties, I know first hand how fun partying on a cruise can be. So a cruise can make for a great bachelor party!
When planning a bachelor party cruise, there are a few things that you should be aware of.
In this post, I share why you should plan a bachelor party cruise, as well as what are the best cruises for bachelor parties.
This post contains affiliate links which means if you click and buy that I may make a commission, at no cost to you. Please see my disclosure policy for details.
As an Amazon Associate I earn from qualifying purchases.
Why Planning a Bachelor Party Cruise Is a Good Idea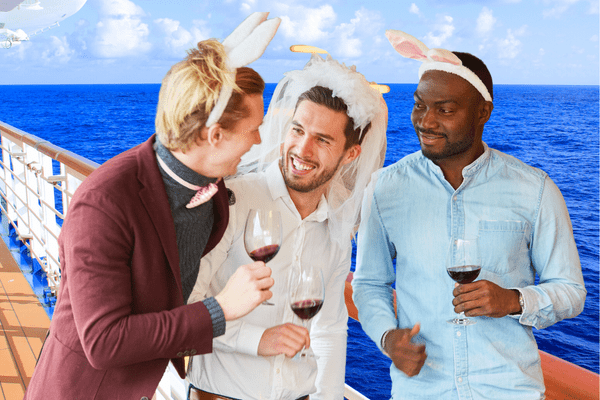 Here's everything you need to know about planning a bachelor party cruise:
Good Value
The great thing about cruising, is that cruises are an amazing value. If you're a group of guys, you can book an affordable getaway on a cruise for a very reasonable price.
When you're on the cruise, on the most part, your food, activities and entertainment will be included. You will also get the chance to visit multiple destinations, which is a big reason why people love cruising.
When it comes to a good value vacation, it doesn't get much better than cruising.
Party Atmosphere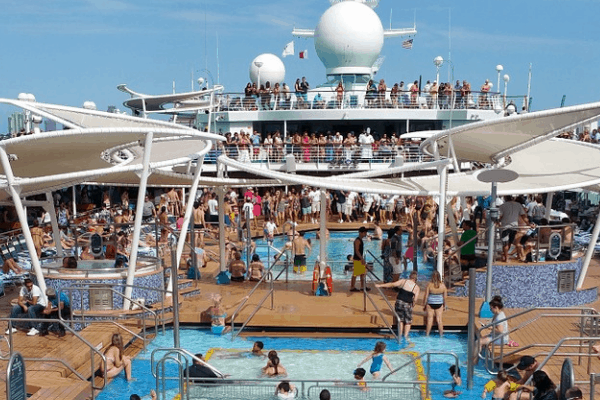 Since you're planning a bachelor party, you're going to want a party atmosphere. On certain cruise lines, there will be the party atmosphere that you're looking for, and it's going to be an absolute blast!
If you've never been on a cruise with a party crowd, expect dancing by the pool during the day, drinking in the hot tubs and partying in the night club at night.
The shorter cruises (3-5 days) tend to attract a party crowd. These cruises tend to get really wild and to be tons of fun.
A cruise will give you the perfect balance between a nice getaway and a fun party.
Related: 8 Best Cruises for Young Adults – By a Young Adult
Included Food
One of the great things about cruising is that there's a wide variety of incredible food. On every cruise there will be a main dining room, all you can eat buffet and a few restaurants that are included in the cruise fare.
Having food available 24 hours a day is a huge bonus. After a night of partying with the boys, you can go and get yourselves something to eat before going to bed.
If you're looking for a truly memorable dining experience to celebrate the big occasion, you can also go to a specialty restaurant. However the specialty restaurants on cruises do have an additional charge.
Beverage Packages Available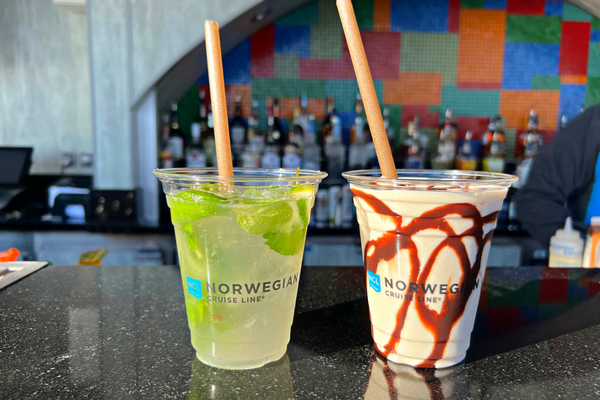 If you're planning a bachelor party, you are probably going to want to get a beverage package. A beverage package will give you access to mostly unlimited drinks while you're on the cruise.
Typically, beverage packages include beer, wine, cocktails and frozen mixed drinks. This is a great way to try different cocktails and discover new drinks.
Most cruisers who enjoy drinking will purchase beverage packages, as the drinks on cruises are very pricey. Also, once you have the unlimited drink package, you will never have to worry about paying for drinks throughout the cruise.
Purchasing drink packages is an excellent way to ensure that you and the boys have an amazing bachelor party.
Amazing Entertainment
Cruises are known for having amazing entertainment. If you enjoy listening to live music, seeing comedians or watching entertainers, then you will love a cruise.
On a cruise, throughout the days and in the evenings there will always be something going on around the ship.
During the day, there will typically be a live band playing music by the pool or a DJ playing music. In the evenings, there will be comedians, live productions and other entertainers performing around the cruise.
On most cruise ships there is also a casino, that is open when you're not in port. If you like to gamble, then you will love going to the onboard casino.
In the evening times, there will be a DJ playing dance music in the club until late at night. There will be a dance party and many other passengers having a great time on the dance floor.
Related: 27 Awesome Things To Do on a Cruise on Sea Days
Great Destinations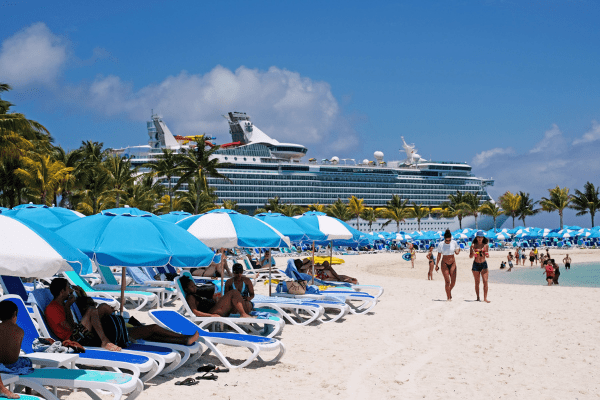 One of the reasons why cruising is so amazing is because it's the easiest way to visit multiple destinations, all in one trip. If you're planning a bachelor party cruise, you'll get the chance to visit some beautiful locations and relax on stunning beaches.
Caribbean and Bahamas itineraries are the perfect destinations for short getaways and for your bachelor party cruise. Typically, Caribbean and Bahamas cruises will attract a younger demographic and people who want to party.
You will have a really good time in the Caribbean and Bahamas since the water is stunning and the weather is tropical. Most passengers will spend the day relaxing and partying at a beach.
Getting off the cruise ship at the different destinations will give you the chance to experience different cultures and get a change of scenery.
There are also shore excursions like snorkeling, Jet Ski tours and island tours. Excursions do cost extra, however they can really be a fun and memorable experience.
Related: What to Pack for a Caribbean Cruise
Get The Ultimate Cruise Planner
Regular price: $27 Now just $17!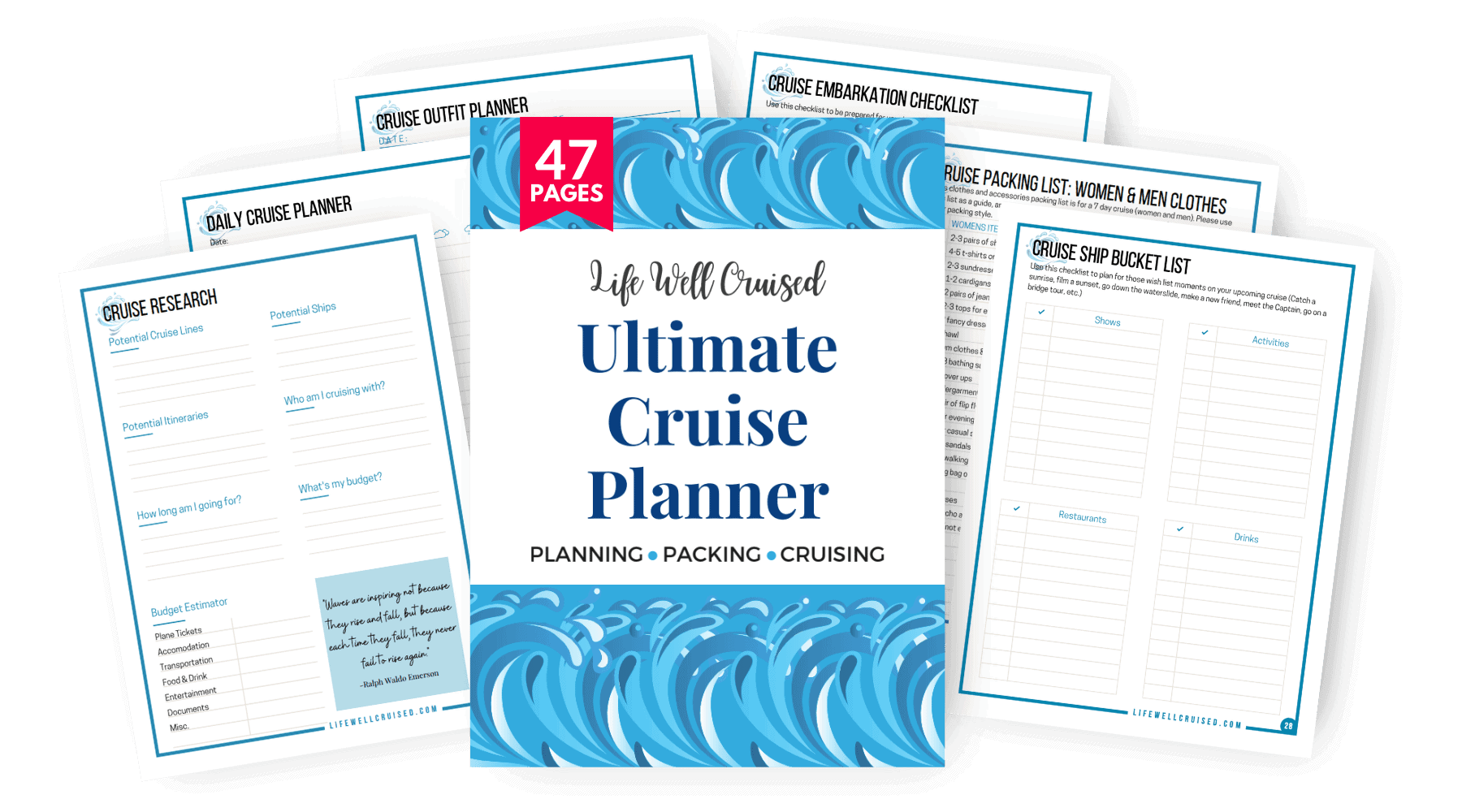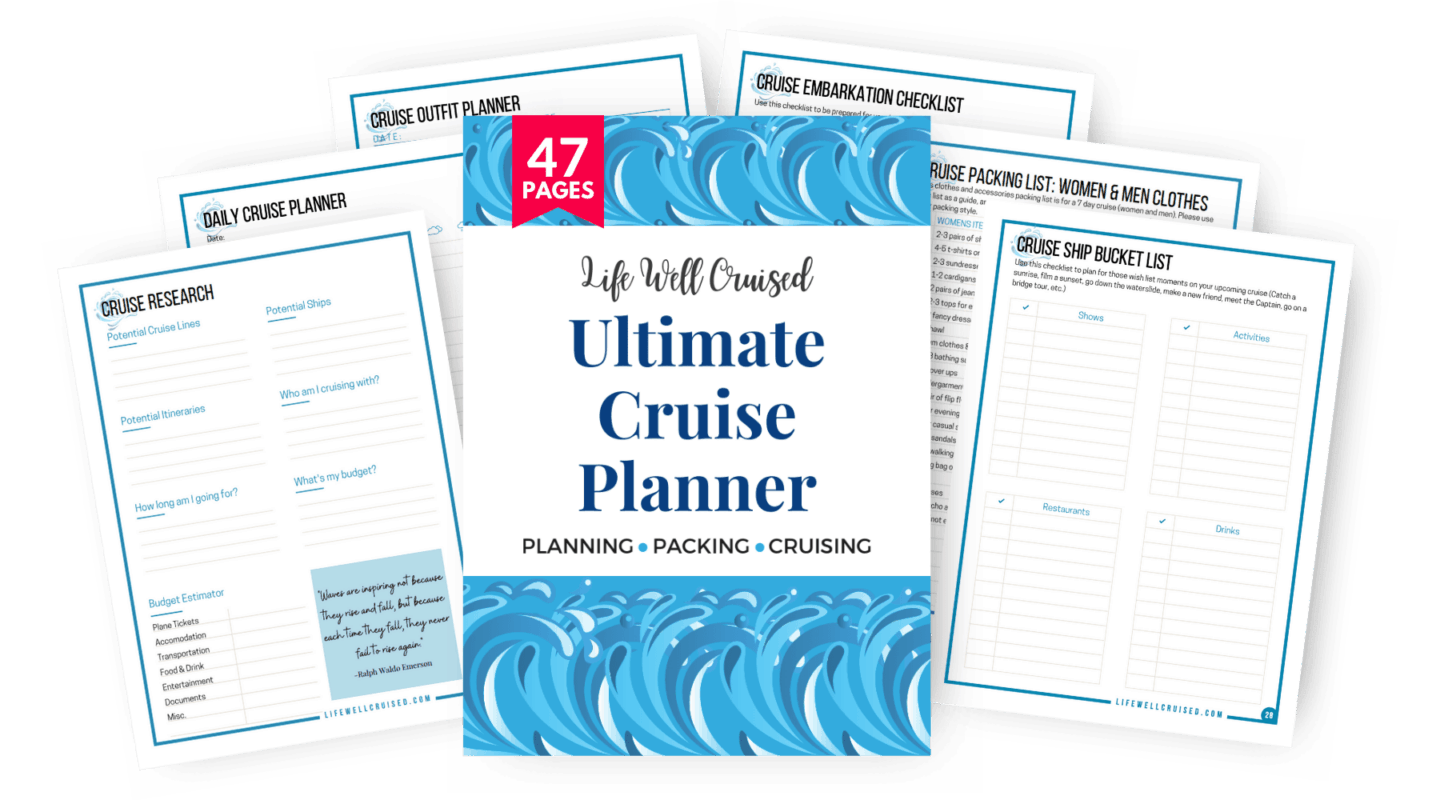 Something For Everyone
Bachelor parties are sometimes super hyped. Some guys think they need to plan a crazy party with strip clubs and tons of drinking. In reality, most guys don't even really want this.
A bachelor party cruise, gives you and your best friends the chance to have a fun time together while celebrating the special occasion. On a cruise, you have amazing activities, delicious food and great drinks.
Plus, you can do whatever you want both on the ship, and in ports of call.
Related: 11 Cruise Shore Excursion Day Tips (Cruisers need to know)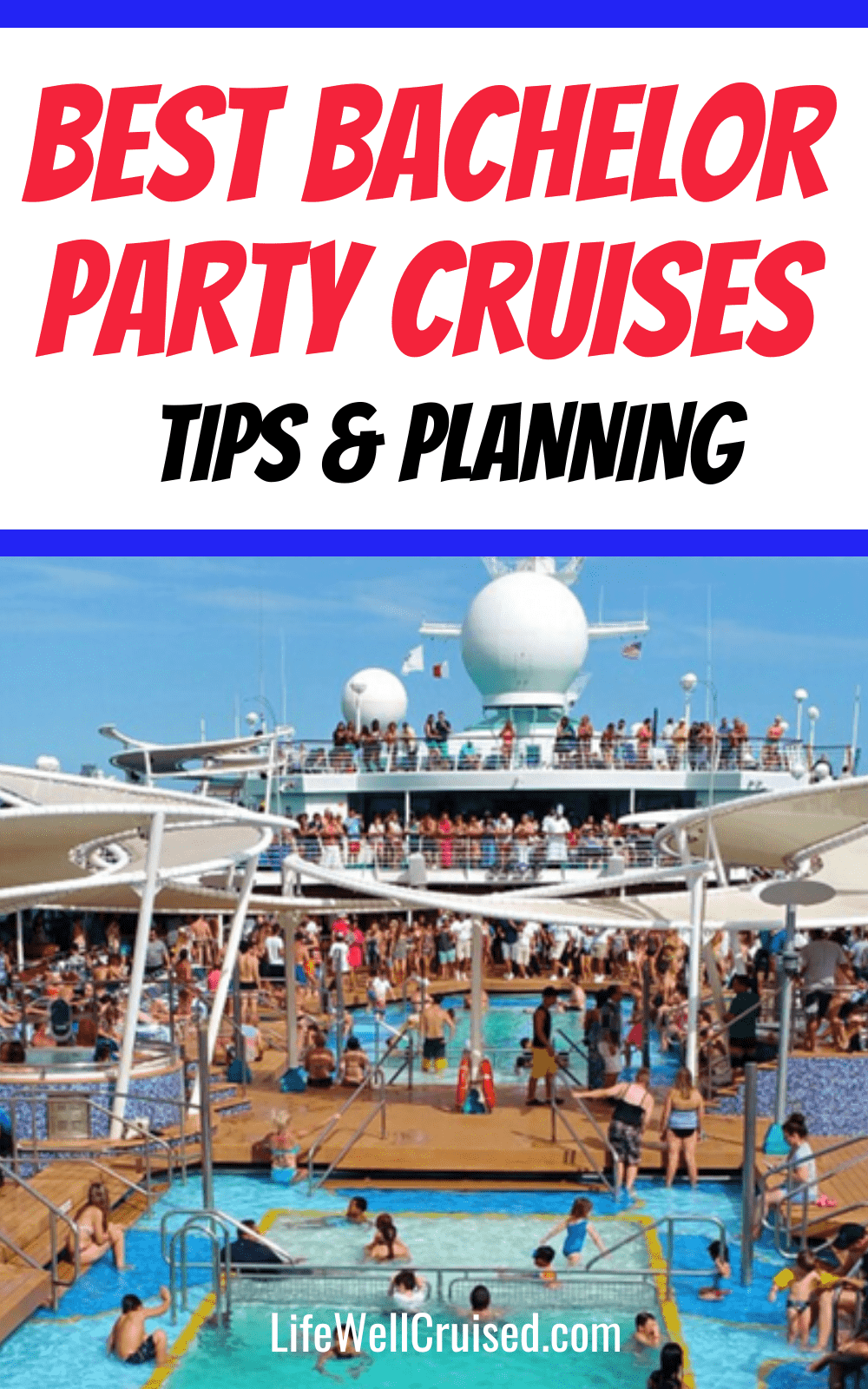 No Designated Drivers
The great thing about cruising is that nobody has to be the designated driver! All of your closest friends can drink, have fun and they don't have to worry about getting home.
Your cruise cabin will be within a ten minute walk from you at all times on the cruise. Even if you did have a little too much to drink, getting back to your room should not be an issue.
Related: Are Balcony Cabins Worth it on a Cruise? 10 Pros & 4 Cons
Best Cruise Lines for Bachelor Parties
Here are the best cruise lines for bachelor parties:
Royal Caribbean Cruise Line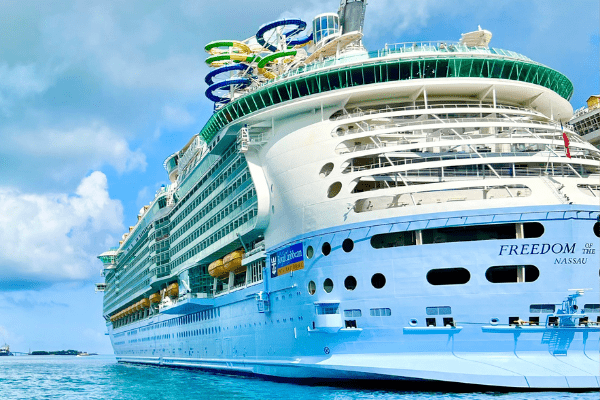 Royal Caribbean is a great cruise line for bachelor parties. Since Royal Caribbean has the biggest ships at sea, there will always be people around the ship and activities going on.
If you're going with a group of guys, you will meet plenty of people on the cruise. Royal Caribbean has many different bar areas, entertainment venues and onboard activities.
If you want the Las Vegas vibe mixed with a cruise ship, Royal Caribbean is a great choice. As someone who recently cruised with Royal Caribbean on Oasis of the Seas, I can say that it was one of the best cruise experiences.
There are many different food options open a late hours of the night. Places like Sorrento's Pizza and Cafe Promenade will be open late so you can get a snack before heading back to your stateroom.
Going on a Royal Caribbean cruise for a bachelor party will be an amazing time for everyone.
Recommended Royal Caribbean Cruises:
Wonder of the Seas
Oasis of the Seas
Odyssey of the Seas
Carnival Cruise Line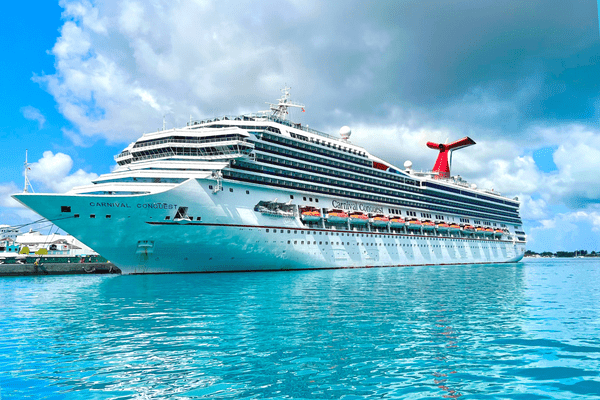 If you're looking for a cruise line that is a good value, Carnival Cruise Line is perfect for you. Carnival is known for being affordable and having some of the best parties at sea. Plus, Carnival has a lot of short cruises to choose from.
Since Carnival is really affordable, it tends to attract a younger demographic of cruisers. If you're cruising during summer, winter or spring break, chances are your cruise will be a giant party and tons of fun.
Those who cruise with Carnival like to drink, dance by the pool and party in the club at night. If you want to have a wild bachelor party, this is a great cruise line for you.
Recommended Carnival Cruises:
Carnival Mardi Gras
Carnival Panorama
Carnival Celebration
Norwegian Cruise Line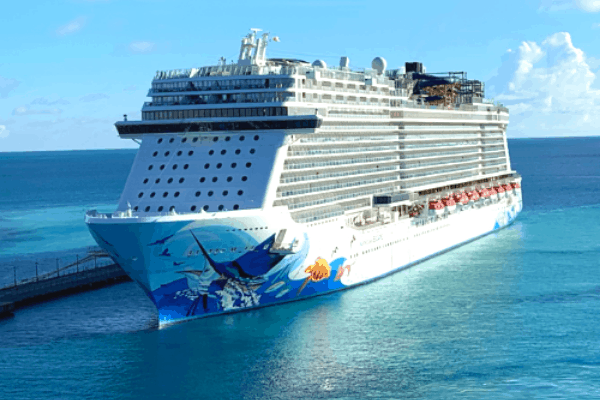 When it comes to a fun party cruise vacation, Norwegian Cruise Line is a great option. There is a super fun atmosphere on this ship and it tends to attract and young party crowd.
One thing Norwegian cruises are known for is Spice H2O, which is there outdoor adult only night club. Throughout the cruise they will have themed parties which are tons of fun.
Norwegian also has onboard activities like Laser Tag, Virtual Reality and even a water slide. They also have amazing entertainment, great drinks and a fun night life. On some ships, like Norwegian Joy, you'll even find a go-kart track at sea!
If you're looking to have a fun bachelor party on a cruise, Norwegian will be perfect for you.
Recommended Norwegian Cruises:
Norwegian Prima
Norwegian Joy
Norwegian Breakaway
Celebrity Cruise Line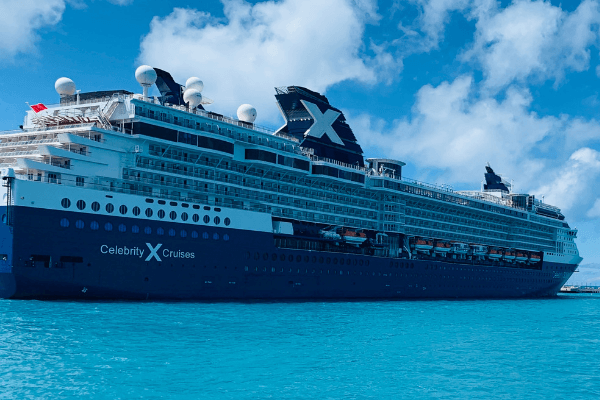 If you're looking for a more luxurious cruise experience, cruising with Celebrity is a good idea. Celebrity cruises are known for having amazing food, top notch service and have very beautiful ships.
Cruising with Celebrity is a great way to have a relaxing bachelor party. The clientele on Celebrity tends to be older and more relaxed, compared to the other cruise lines mentioned above.
If you cruise with Celebrity, don't expect a party every night. However, depending where you sail and the time of year, you'll probably still find a great crowd and really enjoy.
Overall, Celebrity is a more relaxing cruise vacation with tasty food, great entertainment and amazing service.
Recommended Celebrity Cruises:
Celebrity Apex
Celebrity Edge
Celebrity Summit
Related & Popular Posts:
Get The Ultimate Cruise Planner
Regular price: $27 Now just $17!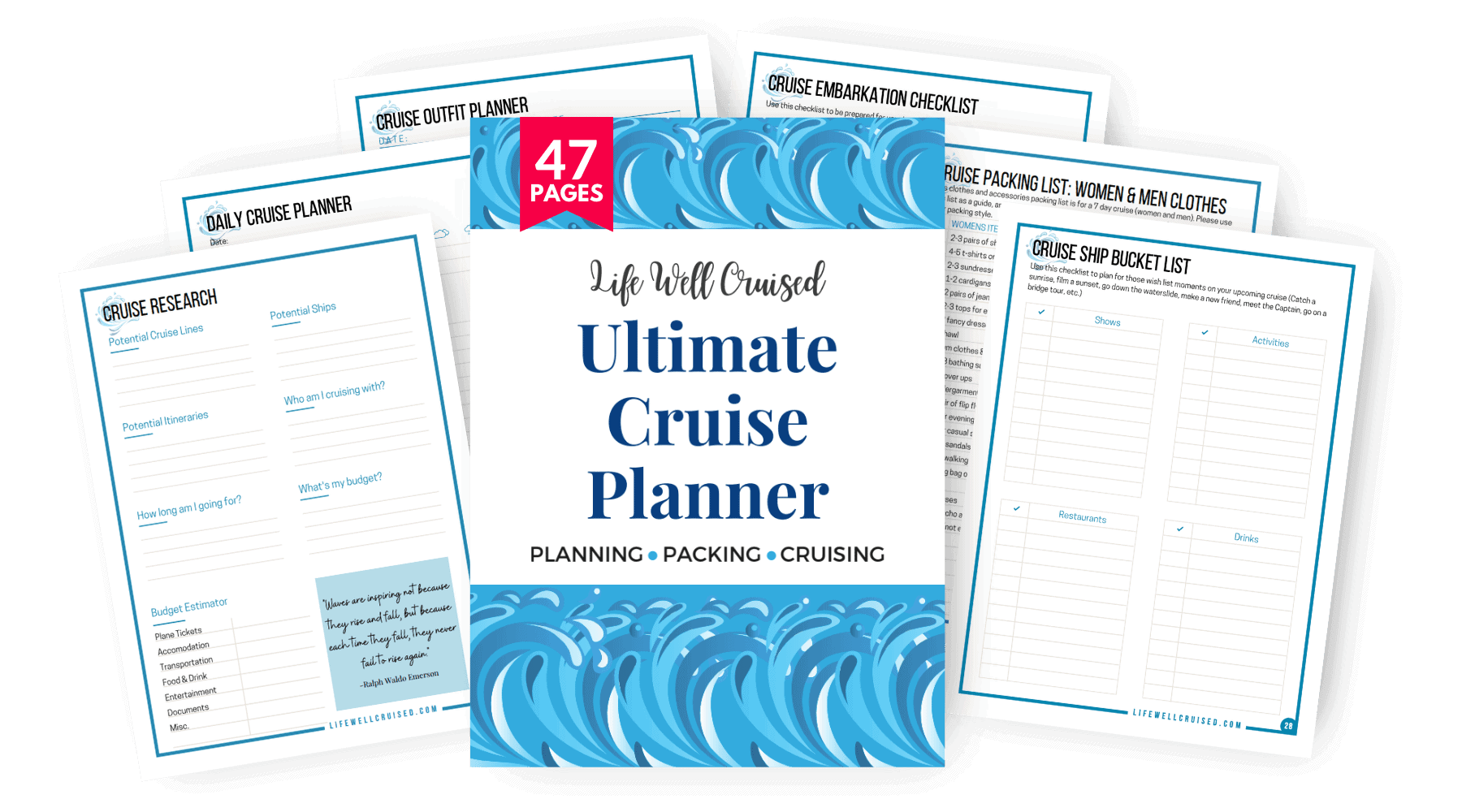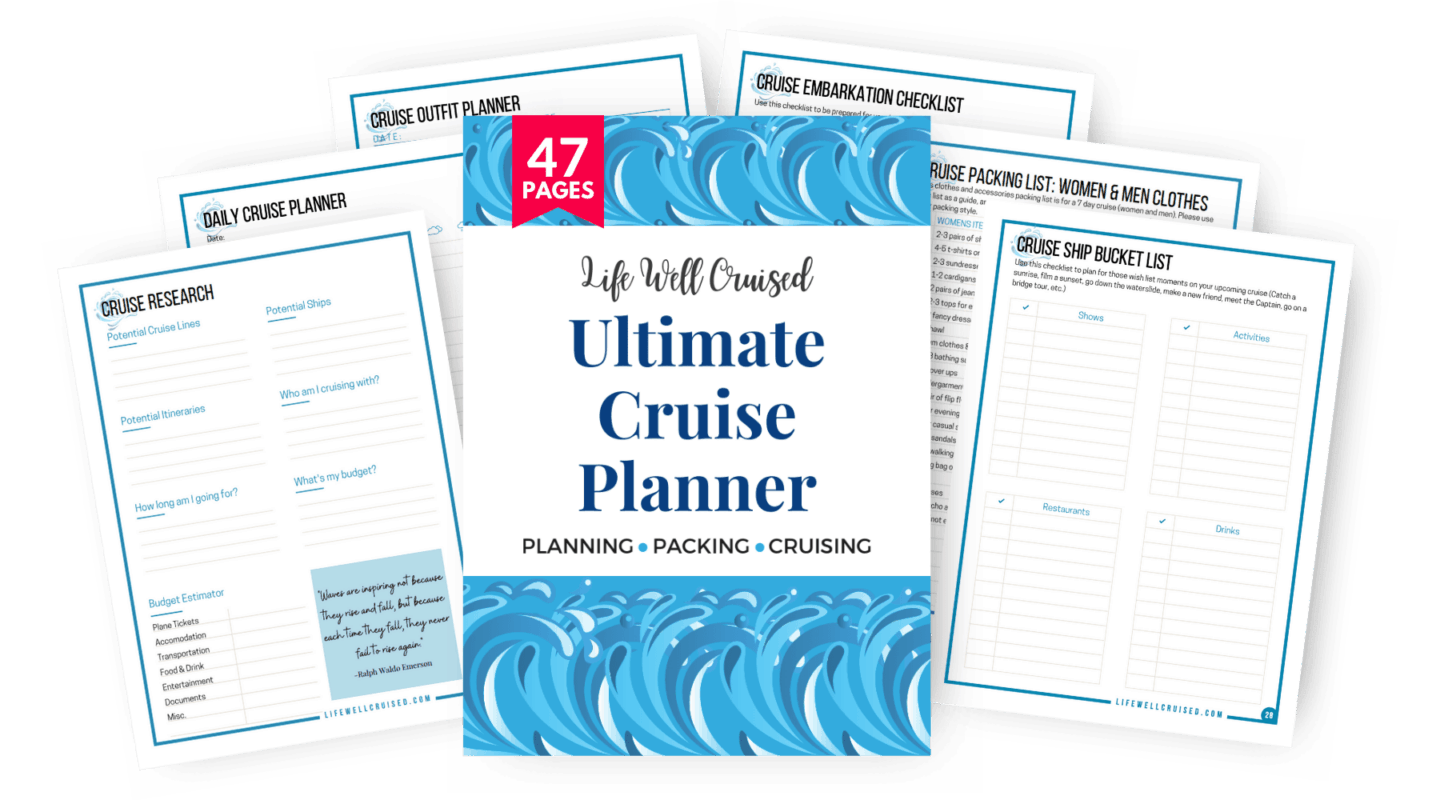 Final Thoughts on Best Bachelor Party Cruises
Well there it is! Everything you need to know about bachelor party cruises.
A bachelor party cruise is an extremely fun way to celebrate a very special occasion. No matter what cruise line you pick, you are surely going to have a fun time and a great cruise vacation.
In this post, I shared why planning a bachelor party is a good idea and the best cruises for bachelor parties.
What cruise line would you go on for a bachelor party? Please let me know in the comments below.
Happy Cruising!
Ethan
P.S. If you found this helpful, please don't keep it to yourself ;-). Please share on Facebook or PIN to your favorite Pinterest board (share buttons at the top). Thanks so much!
Author Bio: Ethan Schattauer writes about fashion, travel and college advice on the website WhatToWearMen.com. As a frequent cruiser, Ethan shares his unique perspective on what cruising is like for teens and young adults.