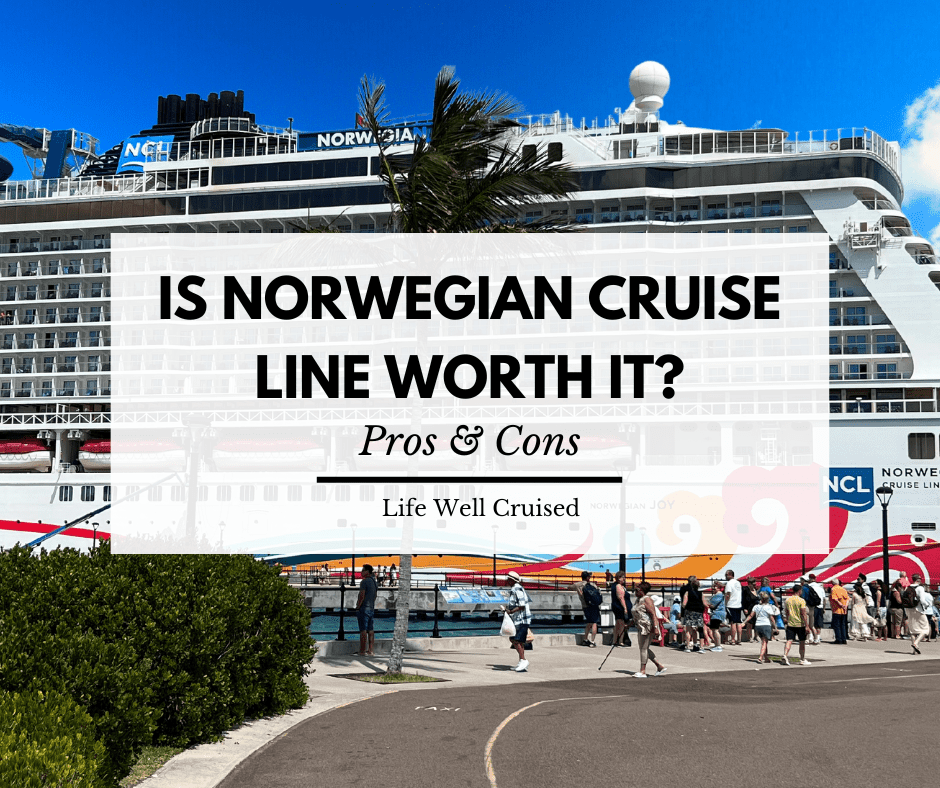 Are you considering booking a Norwegian cruise and wondering if it's worth it, or even the right cruise for you? Planning a cruise is not one size fits all, and there are different cruise lines to choose from.
Norwegian Cruise Line is known for its high quality entertainment, fun onboard attractions and a relaxed "freestyle" of cruising environment.
As someone who has cruised with Norwegian several times, I can share both the pros and the cons of doing an NCL cruise.
With that being said, here are the pros and cons of Norwegian Cruise Line.
This post contains affiliate links which means if you click and buy that I may make a commission, at no cost to you. Please see my disclosure policy for details.
As an Amazon Associate I earn from qualifying purchases.
Pros Of Norwegian Cruise Line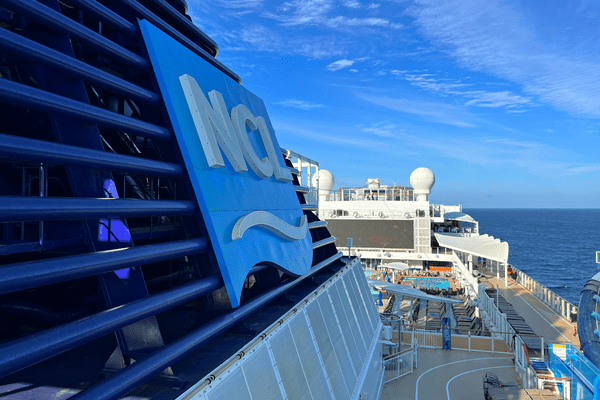 Here are the positives of going on a Norwegian cruise:
Entertainment
Norwegian cruise ships are known for having amazing entertainment. Compared to other cruise lines, you can see that Norwegian invests a lot into their theatre and production shows.
Inside the theatre onboard Norwegian cruise ships, the lighting, sound and set design is among the best at sea. Additionally, Norwegian has great entertainers like singers and live bands, magicians, comedians and illusionists.
On past cruises on the Norwegian Breakaway, Norwegian Getaway and Norwegian Joy, the entertainment has been phenomenal.
When cruising with Norwegian, you will never get bored! In particular in the evening time, there are always a variety shows and musical performances happening.
Free at Sea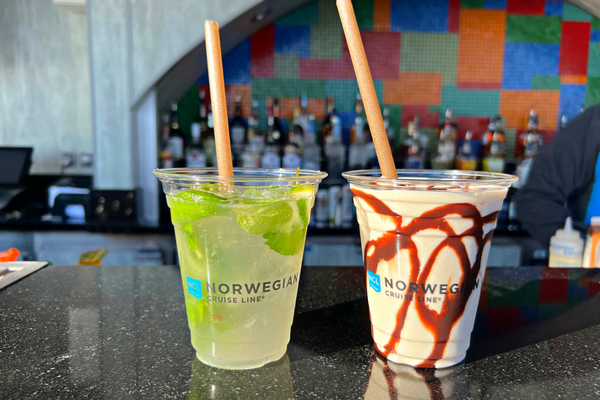 The Free at Sea promotion is one of the best benefits when cruising with Norwegian. This perks program, which has a free beverage package as an option, is very popular among Norwegian cruisers.
While the Free at Sea promotion changes at times throughout the year, overall the basics remain the same. With Free At Sea you can get a free beverage package, free specialty dining, free wifi (not unlimited), free shore excursion credits and discounts on 3rd and 4th passengers (on select sailings).
At times, you may even find a free air promotion. Always check with your travel agent or on the Norwegian website for current free at sea promotions and to find the best options for you.
Related: Norwegian Cruise Line's Free at Sea Perks Explained
Beautiful Ship Design
NCL cruises are very nice looking and the cruise line has great ship designs. The interior of Norwegian cruise ships are decorated tastefully and appeal to many.
Those who cruise with Norwegian often like how the casino is in a central location and the bar areas are all close together.
Something unique on select Norwegian cruise ships is The Waterfront. This is an outdoor boardwalk area which has bars, restaurants and seating areas, where on many other cruise ships this would be a simple promenade deck.
Norwegian cruises also have many lounge areas, bar areas and activities on the upper decks. This design is perfect as there is always something to do onboard the cruise.
Norwegian's newer cruise ships, like Norwegian Prima, continue to innovate, which amazing beautiful and unique spaces onboard. All Norwegian's recent ship builds, as well as refurbished cruise ships, have elegant and modern interiors. The decorations, lighting and architecture give Norwegian cruise ships a very beautiful look.
Variety of Restaurants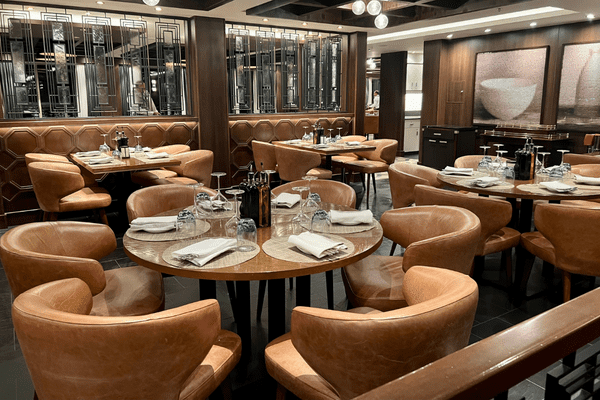 For those who like cruise food, Norwegian has a variety of restaurants onboard their fleet. The included restaurants are the main dining rooms, buffet and the Local (pub style restaurant).
When it comes to specialty restaurants, Norwegian has a lot to offer. Specialty restaurants do have an additional cost, however they are a significantly better culinary experience. You can also get free specialty dining as a perk with Norwegian's Free at Sea promo.
On many Norwegian cruises you'll find Cagney's Steakhouse, Teppanyaki, OceanBlue (sea food) and La Cucina (Italian food). Depending on the cruise you are on, there can be many other specialty restaurants as well.
If you're celebrating a special occasion on a cruise, going to a specialty restaurant is a great way to celebrate!
Flexible Dining
Norwegian Cruise Line was an innovator in flexible dining, with it's Freestyle cruising concept. With Norwegian, you won't have traditional early or late seating in a main dining room.
Instead, you be able to choose which dining room you would like to eat at, whether it's included or has an extra charge. While you can go to the free or included restaurants at any time, there may be a wait for a table without a reservation. Specialty dining is best with a reservation, as the restaurants are quite popular.
However, having dining options and being able to eat at your own schedule, may enhance your cruise vacation experience.
Variety of Activities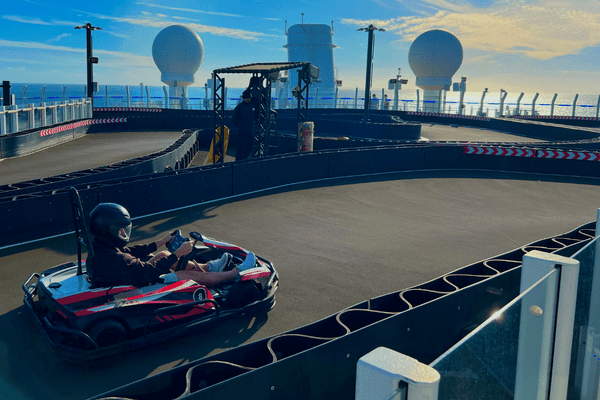 Whether you're a young cruiser or an older cruiser, there are activities for everyone onboard a Norwegian cruise. On a sea day, there are poolside activities that are fun to watch or participate.
Throughout the cruise, there are activities like trivia, karaoke and themed parties which are super fun for young and older guests.
For those who like thrills, Norwegian has some of the best waterslides at sea, as well as ropes courses and virtual reality games.
On select Norwegian ships, there is laser tag, go-karting and escape rooms. These activities are a fun time for the whole family.
Related: 6 Best Norwegian Cruises for Families
Great For All Ages
Norwegian Cruise Line is great for all ages. Whether it's for young families with kids, adults or senior cruisers, there are activities that are fun for all ages.
Families will appreciate the kid's club on Norwegian. This is a great place to leave your children in a fun, safe and supervised environment. As someone who has cruised since I was 4, I always enjoyed the kid's club and it was a great place to make friends!
Norwegian cruises also have activities like water slides, ropes courses, mini golf, laser tag and some newer cruise ships even have go-karting.
For adults and older cruisers, there are plenty of lounges and bars to relax and have a drink. There are also be activities like trivia, Deal or No Deal and art auctions hosted throughout the cruise.
Spice H2O, an adult only outdoor area is a great place to hang out with friends or make some new ones. Sit back and take in the sun on a lounge chair with a frozen drink, or head into a hot tub.
On cruises with warm weather, Spice H2O will turn into an adult only club in the evening times. There are some great parties and events, which are a really fun time on a Norwegian cruise.
Good Bars and Drinks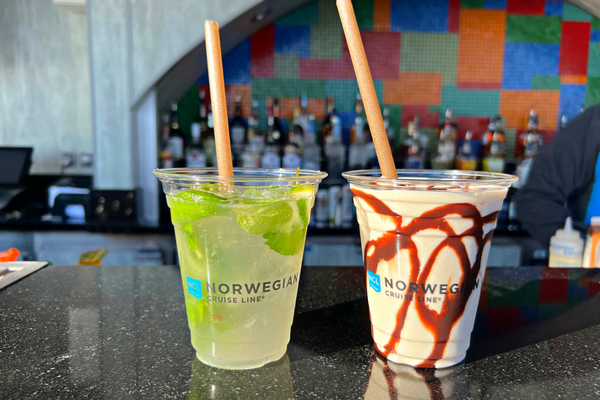 If you like to drink, then you will have a great time on your Norwegian cruise vacation. Onboard a Norwegian cruise ship, there are many bar areas, many with different themes.
For example, on the Norwegian Joy there was The Cavern, which is a a Beatle's themed bar. Every night there would be a very talented Beatle's cover band playing. People were sitting with a drink while listening to live music and enjoying the show.
There was also the Sugarcane bar, a mojito bar. This bar served fabulous fresh mojitos, and cruisers could dance or watch the live band.
Malting Wine & Whiskey Bar is another bar, and this one was more quiet and had an exclusive feeling to it. It's a great place to sit and talk with new friends.
The drinks on Norwegian cruises are also very good. They have an extensive menu of drinks. Plus, if you request a drink that's not on the menu, they will make it for you.
Related: Norwegian Cruise Line Beverage Packages: What's Included and is it Worth it?
Friendly Crew
One of the great things about cruising with Norwegian is the friendly and helpful staff. At the bars, the staff members are talkative and jovial. The restaurant waiters and staff are very helpful.
The crew always seems genuinely happy, which really makes the cruising experience better.
Variety Of Staterooms
The variety of staterooms on Norwegian is a major plus. If you're on a tight budget, you can book an inside cabin, which is still a very nice, albeit small. There are also ocean view cabins, balconies, mini-suite options and even studio cabins for solo cruisers.
If you have a bigger budget, you can book a Haven Suite, which will give you access to a private pool area, private lounges and a restaurant for Haven guests. The Haven, ship within a ship concept, is a nice option for those who like a special experience, and prefer to keep away from the crowds.
Since Norwegian has such a wide variety of staterooms, this makes the cruising experience enjoyable for everyone.
Related: 15 Best Tips for Cruising in an Inside Cabin
Great Casino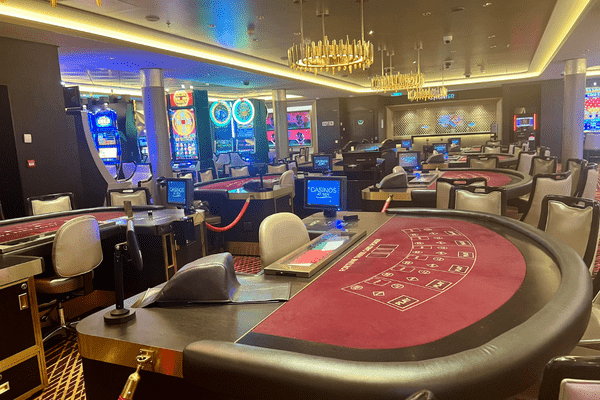 Many guests love Norwegian because of the casino. The casino onboard Norwegian cruises is large, has an enclosed smoking area (on certain ships) and even has a small buffet.
It's in a central location, which makes it convenient for those who want to play in the casino. In the evening time, the casino is quite busy and the passengers love it!
There are slot machines, blackjack tables, poker tables and even a high roller room. If you like to gamble, then you will love the casino onboard Norwegian Cruise Line, as well as the Casino at Sea program.
Get The Ultimate Cruise Planner
Regular price: $27 Now just $17!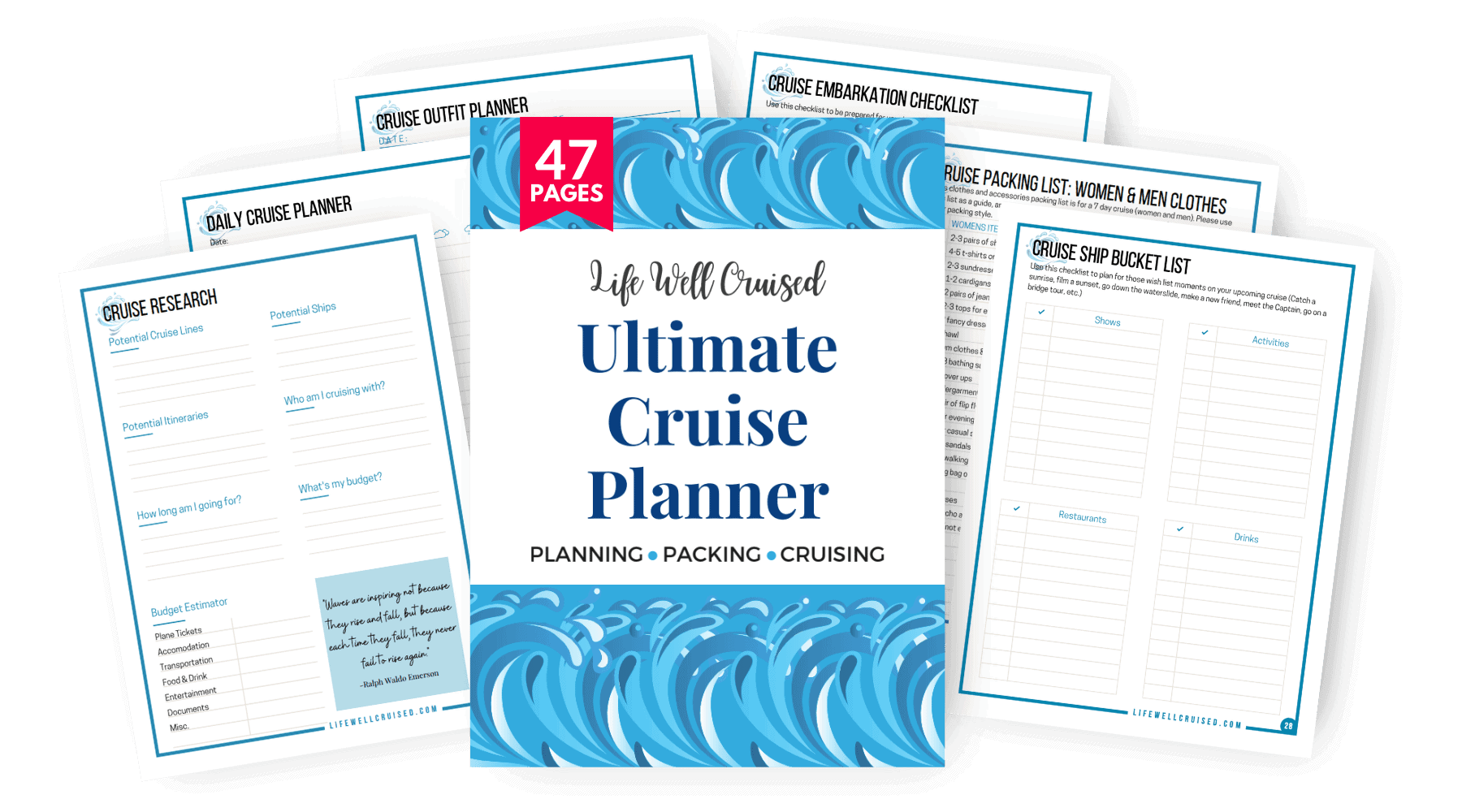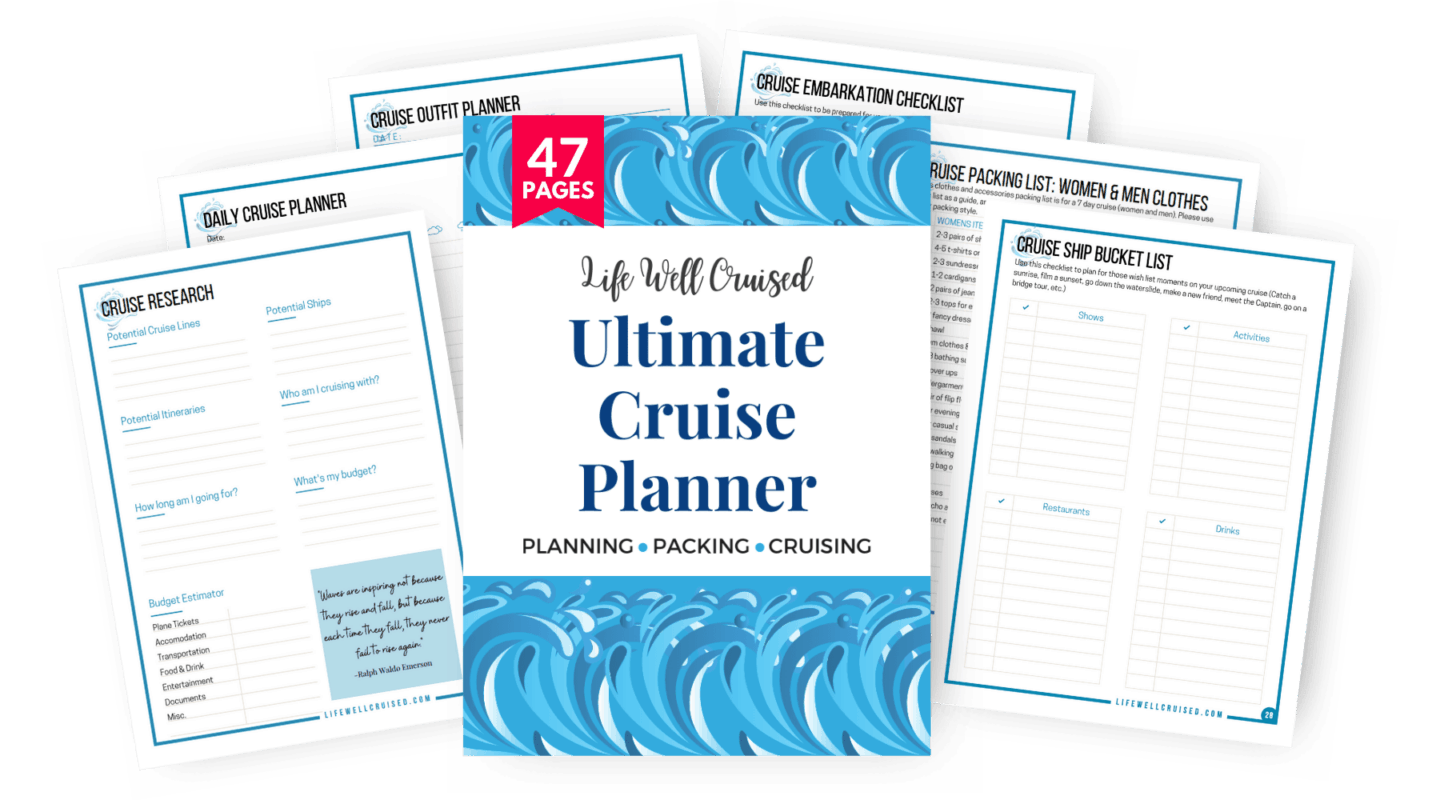 Cleanliness
Norwegian cruises are very clean. In the main areas, you can often see crew members disinfecting the elevators, railings and bathrooms, to ensure that the ship is always clean.
Even the pool areas, hot tubs and sun deck are always clean, which makes the cruising experience a lot better.
Fun Crowd
People who cruise with Norwegian tend to be relaxed and fun to be around. Norwegian is also the "freestyle" cruise line, with a relaxed dress code.
Norwegian attracts families, young adults and those who are young at heart.
In the evening time, there are both older and younger people dancing at the club. During busy times of the year, Norwegian cruises can be real party ships and tons of fun.
At times, new cruisers may think cruising is for snobs. However, on Norwegian, almost every passenger is super friendly and is just looking to have a good time.
Related: Norwegian Cruise Line Dress Code: What to Wear on a Freestyle Cruise
Cons of Norwegian Cruise Line
Although there are not many, there are still a few negatives about cruising with Norwegian.
Extra Charges & Fees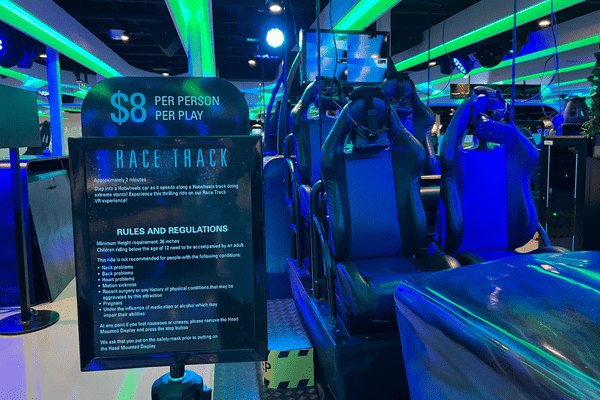 A major con about cruising with Norwegian is that there are a lot of extra charges onboard. When it comes to a cruise vacation, many people like cruising because it's mostly all-inclusive.
However, this just isn't the case with Norwegian. Norwegian charges for many things onboard, like certain activities, specialty restaurants and the vibe beach club (a private quieter adult area).
If you're cruising with kids on Norwegian, it can get quite expensive, as the activities can really add up. For example, each virtual reality game on the Norwegian Joy costs $8 and only lasted for 2 minutes.
Unless you get an unlimited pass (which has an extra cost of up to $199), these activities can really add up.
There are drink packages included in the Free at Sea promotion, however you should be aware that there are extra costs of a gratuity on the value of the package. This can be more than $20 a person, per day for the Open Bar package. As well, not all drinks are included, so you may want to purchase a Starbuck's package for coffee, which costs about $15 per day, and you have to get it for every passenger in your room.
If you're trying to keep to a budget and save money on your cruise, it's important to be aware of the potential extras and plan accordingly.
Mediocre Included Food
The included food on Norwegian can be hit or miss, especially in the main dining rooms. If you're someone who loves to eat well on vacation, you may want to reserve a few specialty restaurants.
While you'll always find fast food style options and a pretty good buffet, in my experience the included main restaurant isn't meant to wow you.
If you're a foodie, this is something to consider and plan for.
Crowded Pool Areas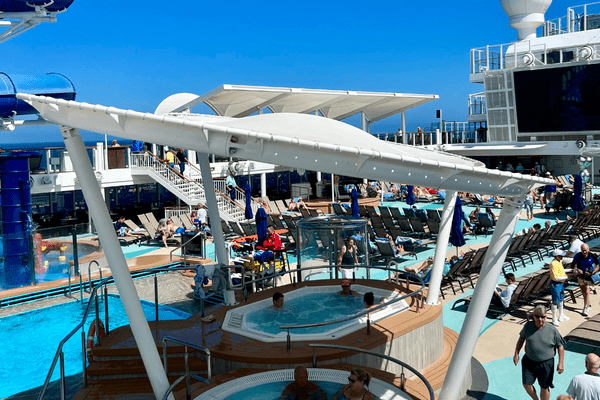 Norwegian is unfortunately known for having crowded pools and pool areas. On a nice sunny day, it can be hard to find a lounge chair by the pool, or even a chair in the pool area.
While this can be an issue on other cruise lines as well, the pool areas on NCL are just not their strongest point. Perhaps this is because some of the deck space is used for other attractions and activities, and there are fewer pools.
Of course, this problem can also be solved by paying for the Vibe Beach Club. This is a private area which is available to a limited amount of guests.
Internet
Compared to a few other cruise lines, Norwegian internet packages are more expensive. However, even with the premium, most expensive wifi package, our experience was that it was very slow.
This is a downside to Norwegian is you need to do some work while on vacation, or just like to have good wifi while you cruise.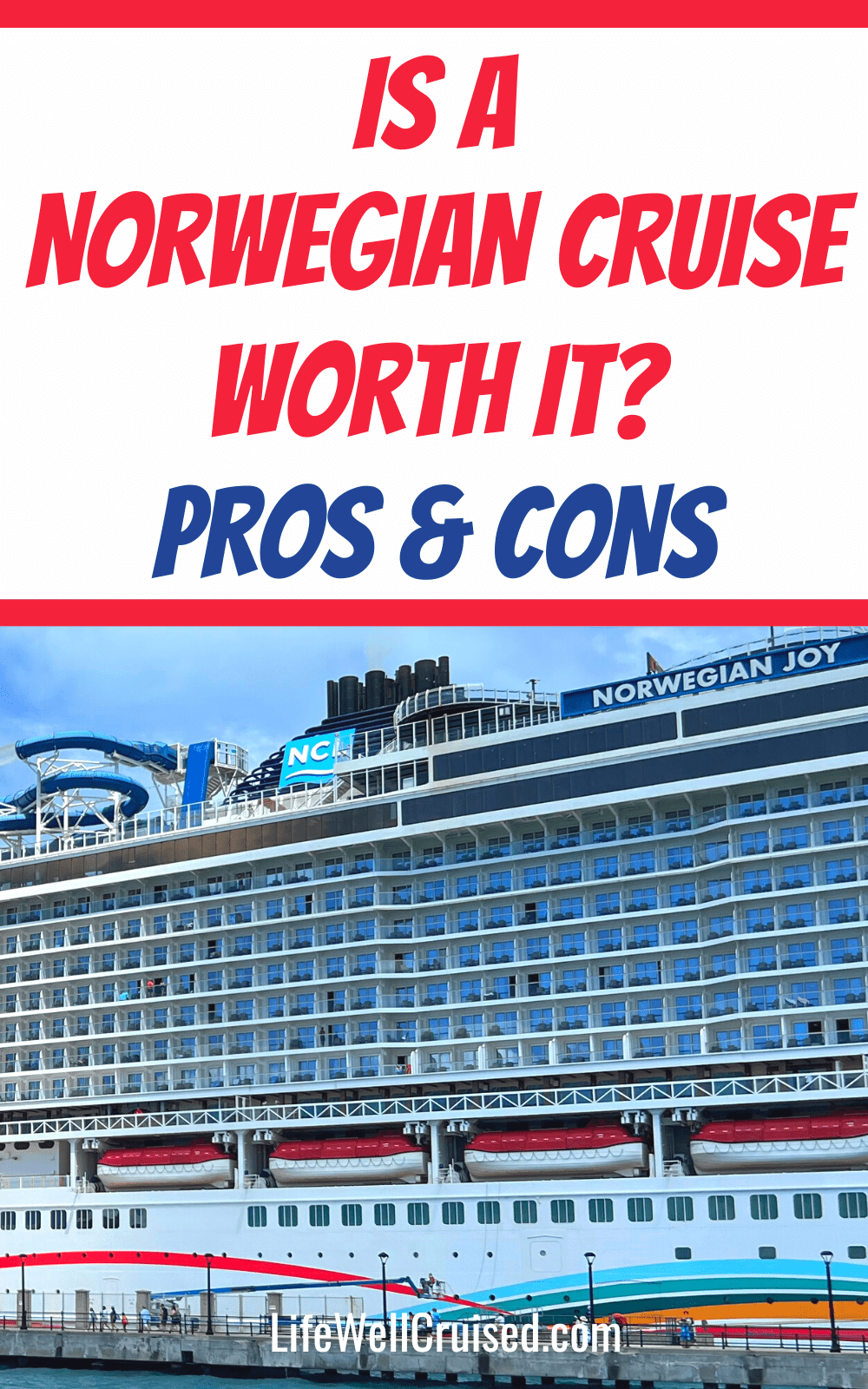 Lines for Popular Activities
On a busy sailing, you can expect lines for the most popular activities. Naturally, when you have over 4,000 people on a cruise ship, you will have to wait for some of the cool waterslides and attractions.
However, for activities like Go-Karting, you can skip the line by paying for the Go-Karting Unlimited Pass ($199 for the whole cruise).
Video: Norwegian Free at Sea Explained (free perks)
Related & Popular Posts:
Get The Ultimate Cruise Planner
Regular price: $27 Now just $17!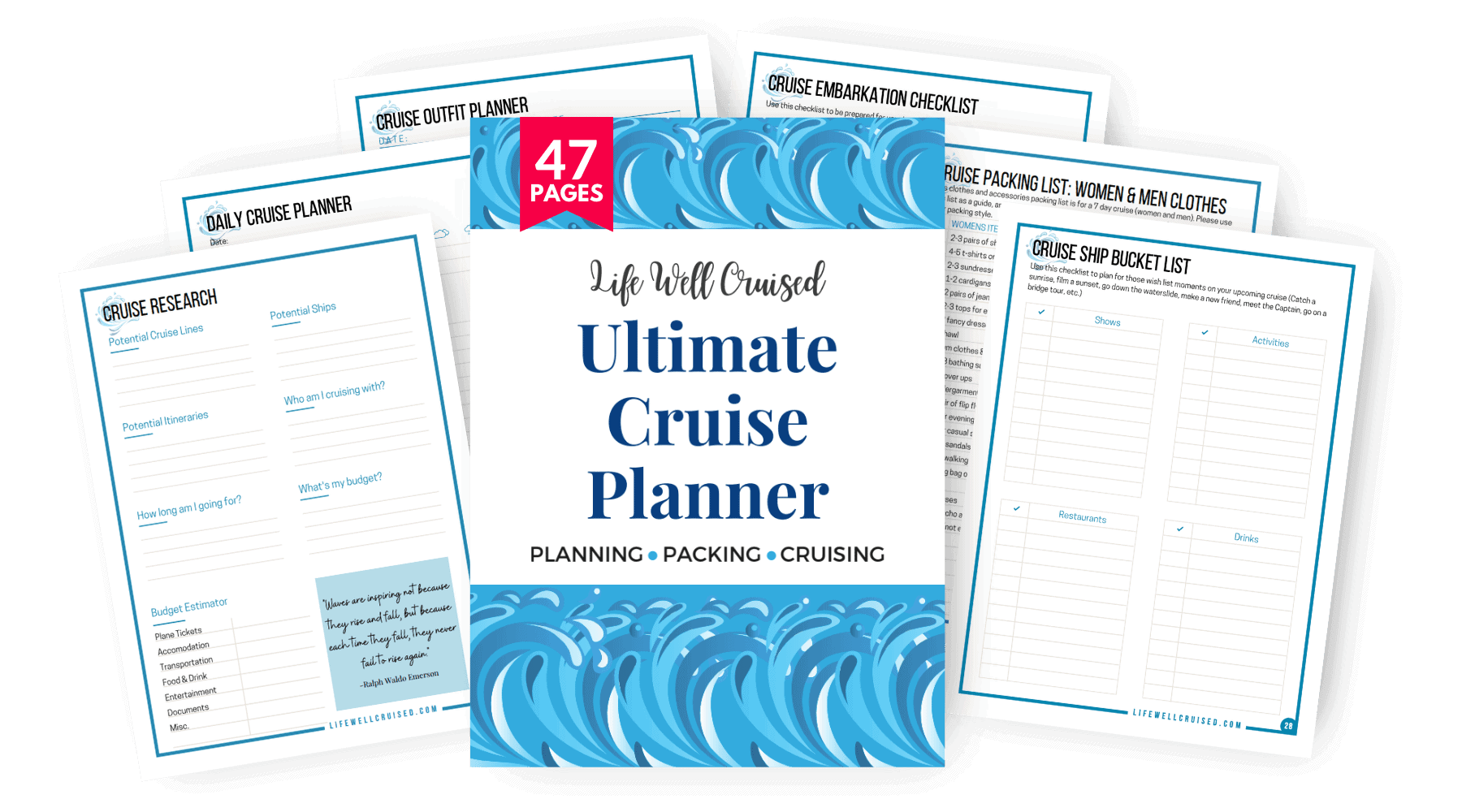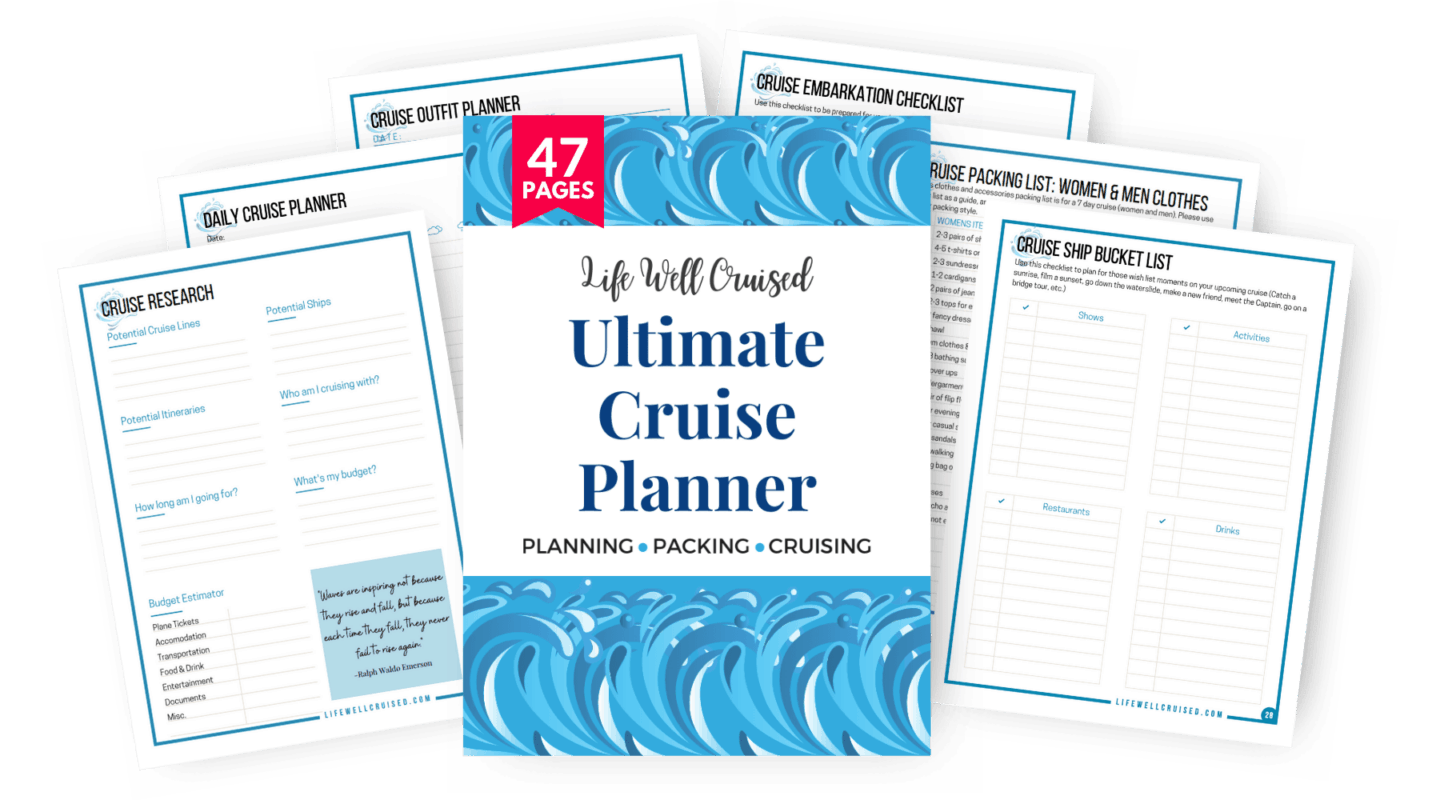 Final Thoughts on Is Norwegian Cruise Line Worth It?
Well there it is. The pros and cons of Norwegian Cruise Line!
There are a lot of reasons why you may really enjoy a Norwegian Cruise, but also a few things to be aware of so you aren't disappointed. When it comes to choosing the right cruise for you, it really comes down to preference and your wants and needs.
There are a ton of things that are really great about cruising with Norwegian. If you like all these things, then a Norwegian cruise is worth it!
In this post, I shared the pros and cons of Norwegian Cruise Line.
Do you think cruising with Norwegian is worth it? Please let me know in the comments below.
Happy Cruising!
Ethan
P.S. If you found this helpful, please don't keep it to yourself ;-). Please share on Facebook or PIN to your favorite Pinterest board (share buttons at the top). Thanks so much!
Author Bio: Ethan Schattauer writes about fashion, travel and college advice on the website WhatToWearMen.com. As a frequent cruiser, Ethan shares his unique perspective on what cruising is like for teens and young adults.