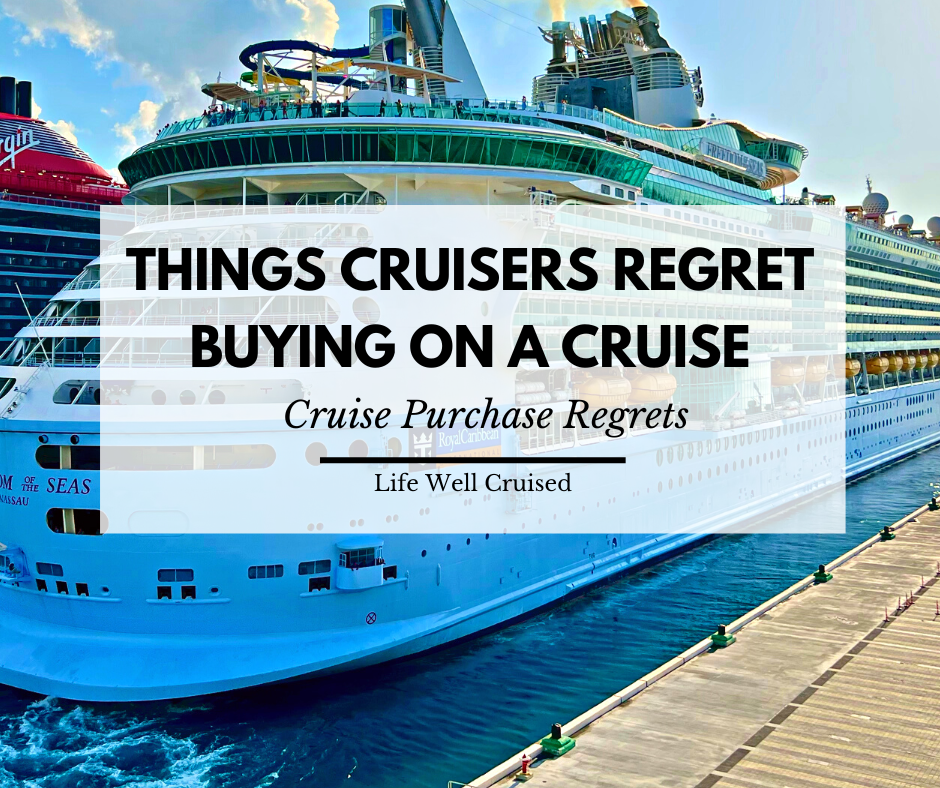 If you're going on a cruise, you might be planning to purchase some extras, like beverage package, souvenirs or other items on your cruise.
Hopefully, every purchase you make on your cruise will be worth it. However, there are definitely some things that can be considered to be "cruise purchase regrets".
I recently asked experienced cruise passengers to share what things that they've regretted buying on a cruise vacation. Out of hundreds of comments on the Life Well Cruised Facebook page, there were some cruise purchases that came up most often.
In this post I share what cruise extras and other items, cruisers regretted buying on a cruise.
This post contains affiliate links which means if you click and buy that I may make a commission, at no cost to you. Please see my disclosure policy for details.
As an Amazon Associate I earn from qualifying purchases.
10 Things Almost Always Purchasing on a Cruise
1. Souvenir Cups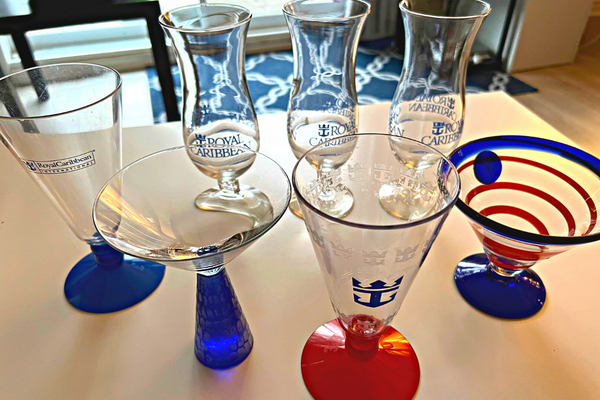 It can be fun to purchase drinks in souvenir cups on a cruise, with the plan of bringing them home as a souvenir. In reality, buying the drink in a keeper cup or souvenir glass can cost an extra $2-5 per drink.
While some souvenir cups have made it home and were used, many cruisers said that they just didn't have extra room to pack them at the end of their cruise. Other cruise passengers said that souvenir glasses (real glass) actually broke in their luggage – even worse!
As someone who actually has a collection of souvenir glasses from past cruises (yes we use them in the summer on occasion), who am I to judge 😉
However, you may want to save money and space in your luggage and skip this purchase on a cruise, as well as at the local bars in Cozumel and other cruise ports.
2. Thermal Spa Pass
So many people love the thermal spa on a cruise, so it was surprising how many cruisers said they regretted this purchase. While many cruise passengers enjoyed the thermal spa for a day or two, they found the pass for the entire cruise may have been a bit of a waste of money.
Cruisers shared some advice. If you're on a cool weather cruise, such as an Alaskan cruise, you may get a lot of use and enjoyment by booking a thermal spa pass. However, if you're on a Caribbean or hot weather cruise, you may not use the thermal spa as much as you imagined.
Other tips include to research your cruise ship's thermal spa ahead of time (you can do this by watching cruise vlogs or reading cruise blogs), or to wait to book on board. This way you can know better what to expect on your particular cruise ship.
3. Onboard Purchases
Many cruisers enjoy a little retail therapy and duty-free shopping on a cruise. However, there are some items that cruisers said were not worth it, and that they'd likely skip the next time around.
Some items to be wary of include brand name watches, gold plated jewelry sold by inch, and "silver" jewelry purchased in some cruise ports of call.
Unfortunately cruisers found that brand name watches may be selling for less on Amazon or at retail stores. A quick online price check can verify that, and these items can still be worth buying if the price is right.
Cruise passengers complained of gold plating not lasting on necklace purchases bought on the cruise ship. When it comes to silver jewelry in some ports of call, it's important to purchase at reputable stores or you may find the "silver" turning your finger green.
4. Arcade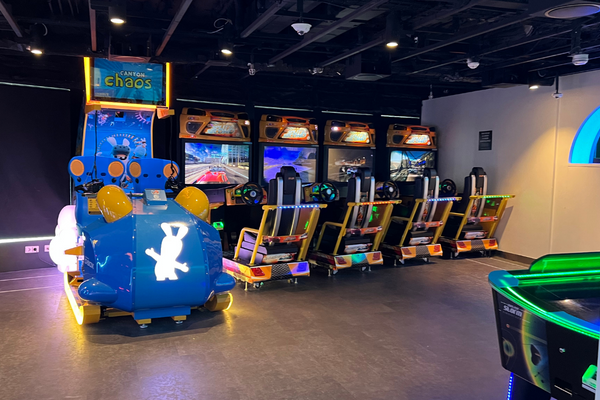 People cruising with their families have a lot of warnings about their kids spending way too much money in the arcade. Since your children will be able to use their cruise card to play arcade games, this can get out of hand quickly.
However, there are solutions. Parents can usually set a limit on their children's cruise key cards.
When my kid's were young, I set the amount at around $20-30 per child. However, you can ask guest services onboard your cruise ship for options.
Get The Ultimate Cruise Planner
Regular price: $27 Now just $17!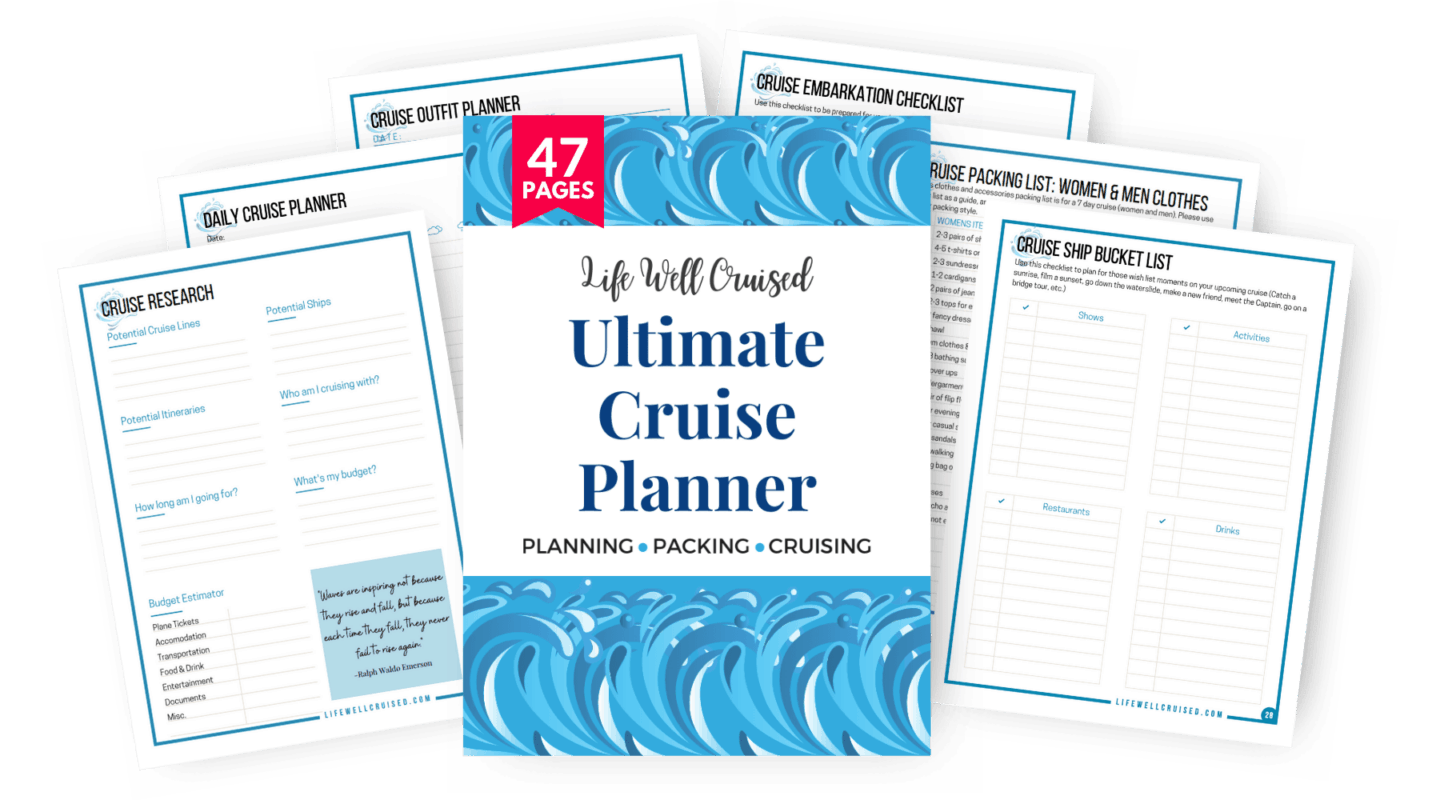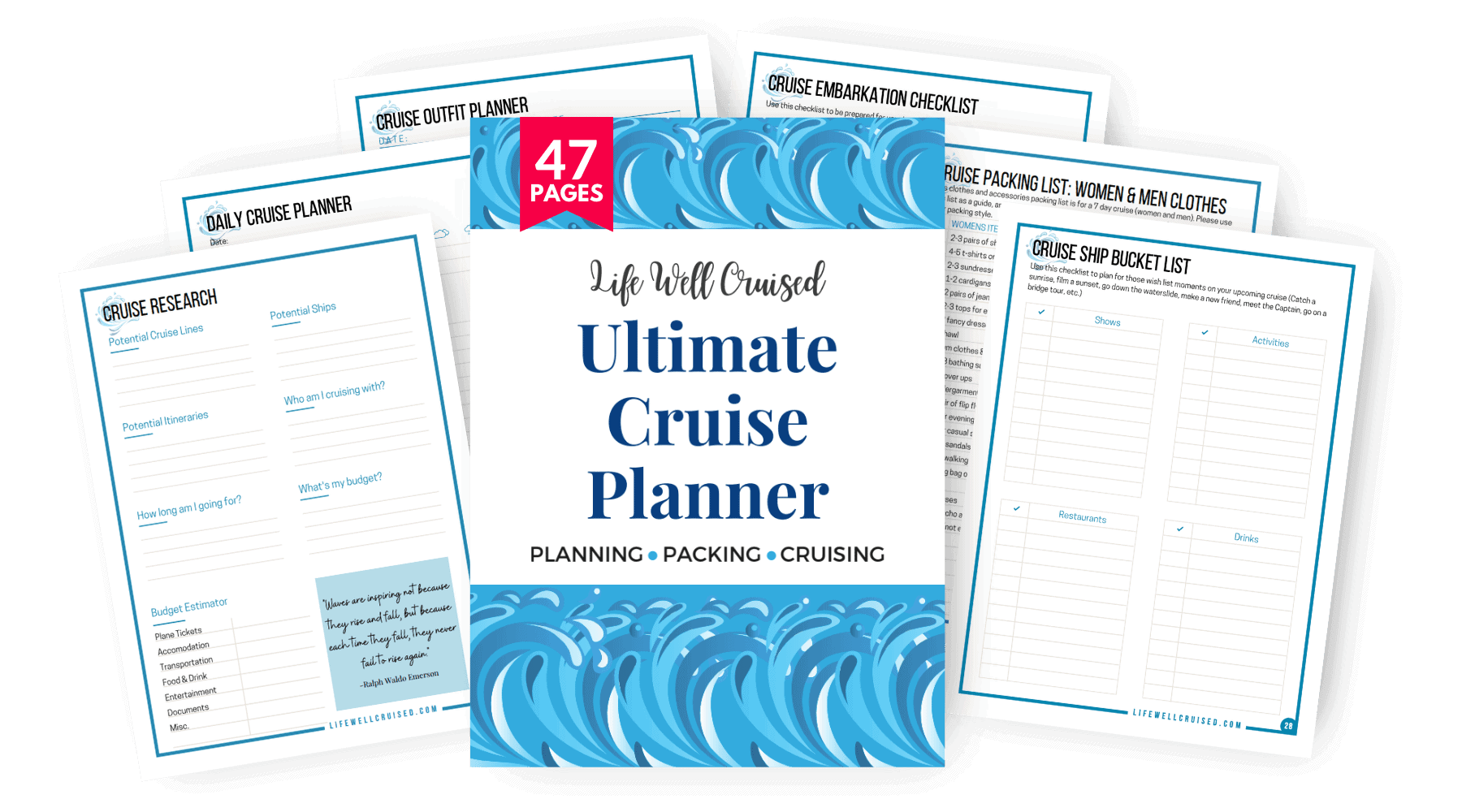 5. Slot Machines at the Casino
Many cruisers love the casino, especially slot machines! However, at the end of the day, many people say they lost more money than they won.
Although they had fun, spending too much money inn the cruise ship casino can be something people regret doing on a cruise.
6. Bingo & Deal or No Deal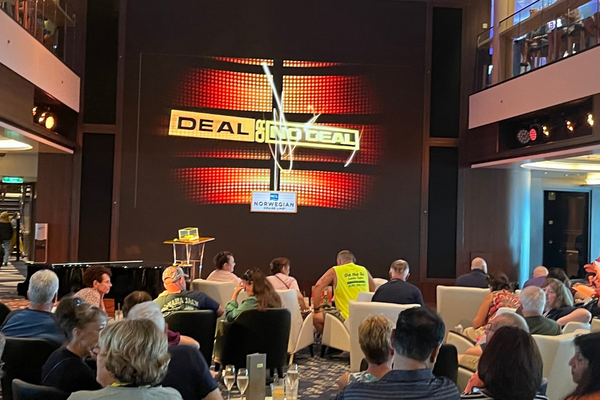 Games like Bingo and Deal or No Deal are popular with many cruisers. However, is playing these games worth it?
Many cruise passengers say the games are lots of fun. However, they are not cheap!
Unless you win a valuable prize, like money or a free cruise, most people say they regretted over-spending on these cruise activities.
Related: 75 Genius Cruise Hacks and Tips: Get Organized, Save Money, Cruise Better
7. Drink Packages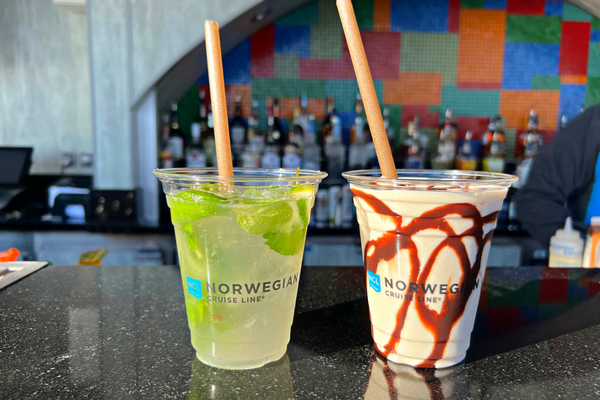 Drink packages are often on lists of things that are worth it on a cruise. This is because beverage packages can sometimes save you money!
However, depending on the cruise itinerary and how much you actually drink (alcoholic & non-alcoholic drink packages), this might not be worth it for you.
In particular, these are 2 packages cruisers most often regretted buying.
Non-Alcoholic Drink Package with Mocktails
While there can be a huge choice of drinks included in a soda & more package (ie. sodas, energy drinks and frozen mocktails), many cruisers said they regretted taking this cruise beverage package for a couple of reasons.
The package was expensive
They drank more sugary drinks than they would have normally, in order to "get their moneys worth"
They would have been fine with a simple soda package or with the included drinks on a cruise
Alcohol Beverage Package
The alcohol beverage package can be convenient and save money, depending on how much people drink on a cruise.
For cruises that are port-intensive, you may not be on the cruise ship enough to get it's full value. Some people regretted buying a drink package, because they didn't drink enough to make it worth it.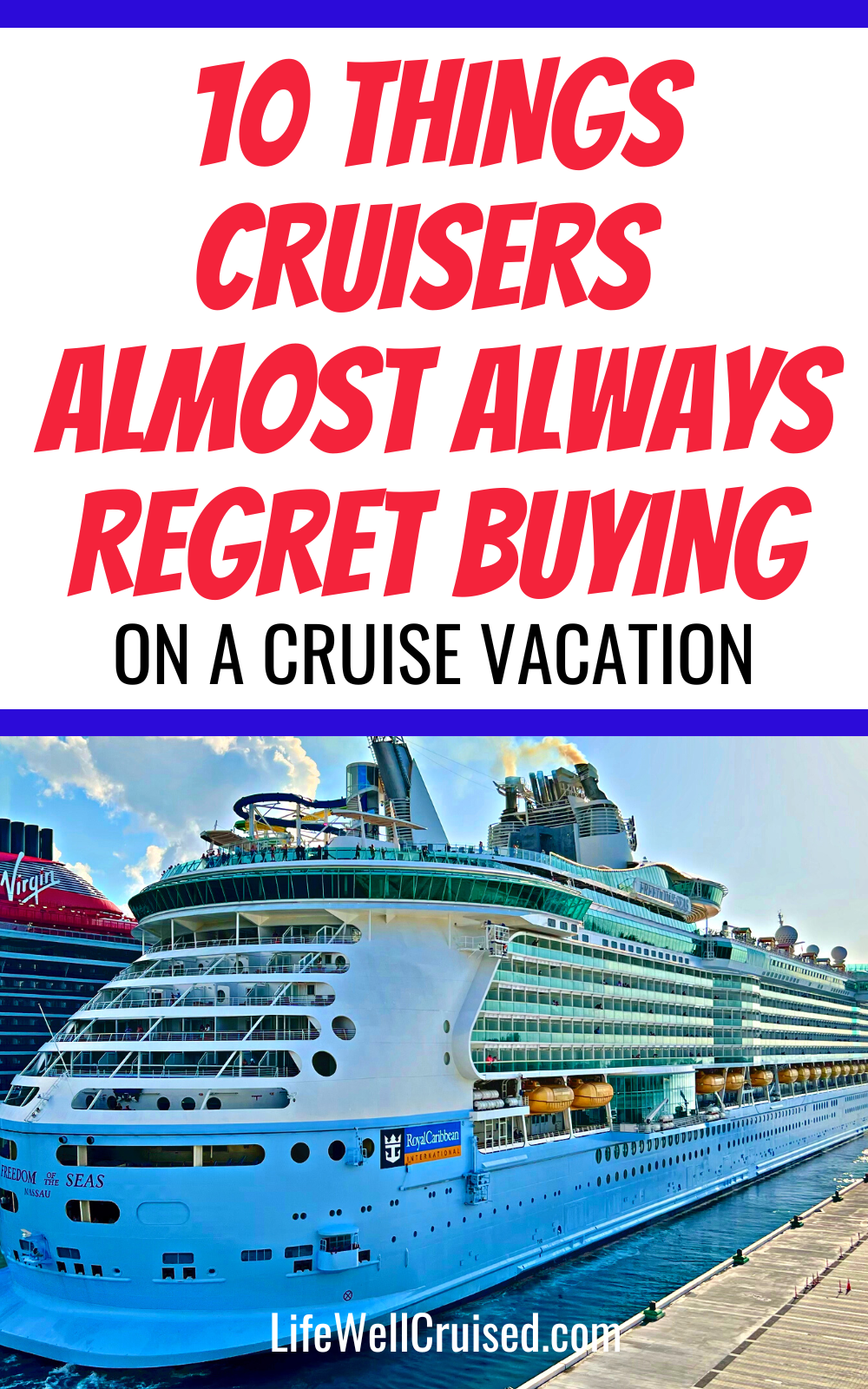 8. Cruise Line Shore Excursions
Cruise shore excursions can really add up! Shore excursions were a regret of some cruisers, in particular if they could have easily done the excursion on their own.
While cruise line excursions have their advantages, researching each cruise port can help you decide when a cruise ship sponsored excursion is best, and when you can explore easily on your own.
9. Spa Massage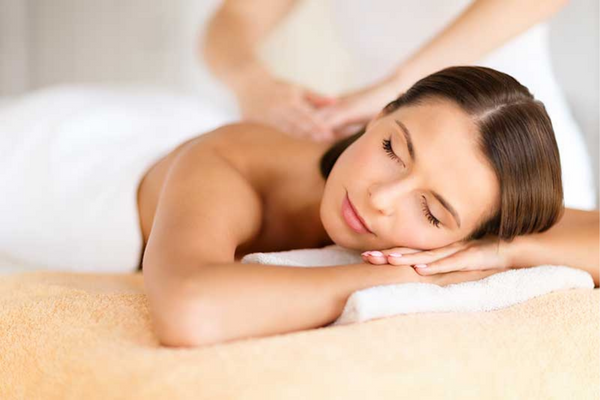 Cruise spas and massages are generally more expensive than back home. However this isn't the biggest reason that some people have regretted this extra cruise expense.
Spa product upsells are a number 1 complaint for many cruisers. Many cruisers say spa staff pushing the sale of lotions and creams is very annoying.
If you do book a massage at the spa, consider letting the staff know early on that you won't be purchasing products today.
10. Premium Wifi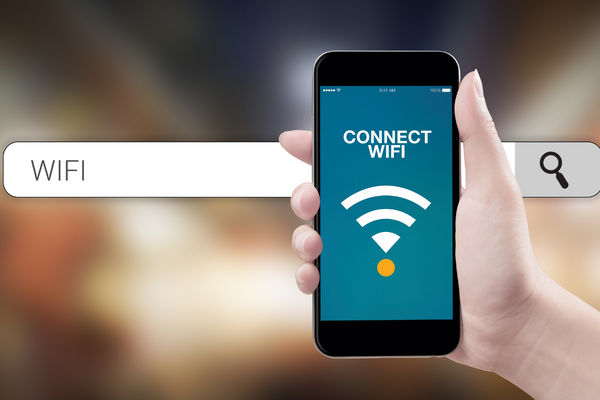 Cruise ship wifi is improving over the last few years. However the internet on many cruise lines is expensive, and still not very fast or reliable.
Cruisers who have purchased the premium wifi often complain that this was a waste of money on their cruise. Getting a basic wifi package is usually enough to keep in touch. Social media packages will be less expensive too, if you are trying to keep cruise extras to a minimum.
You can also use internet when in cruise ports and can check on packages with your mobile phone provider.
Related: 10 Things Not included in the Price of a Cruise
Bonus: The Cruise Itself
Can a cruise ever be a regret or waste of money? This one came up a few times, for good reason.
Choosing the wrong cruise line or cruise ship can be the biggest regret of all! You'll always want to make sure that you've booked the right cruise for you, regardless of the price.
Video: 10 Cruise Purchases Cruisers (Almost) Always Regretted Buying
Related & Popular Posts
Get The Ultimate Cruise Planner
Regular price: $27 Now just $17!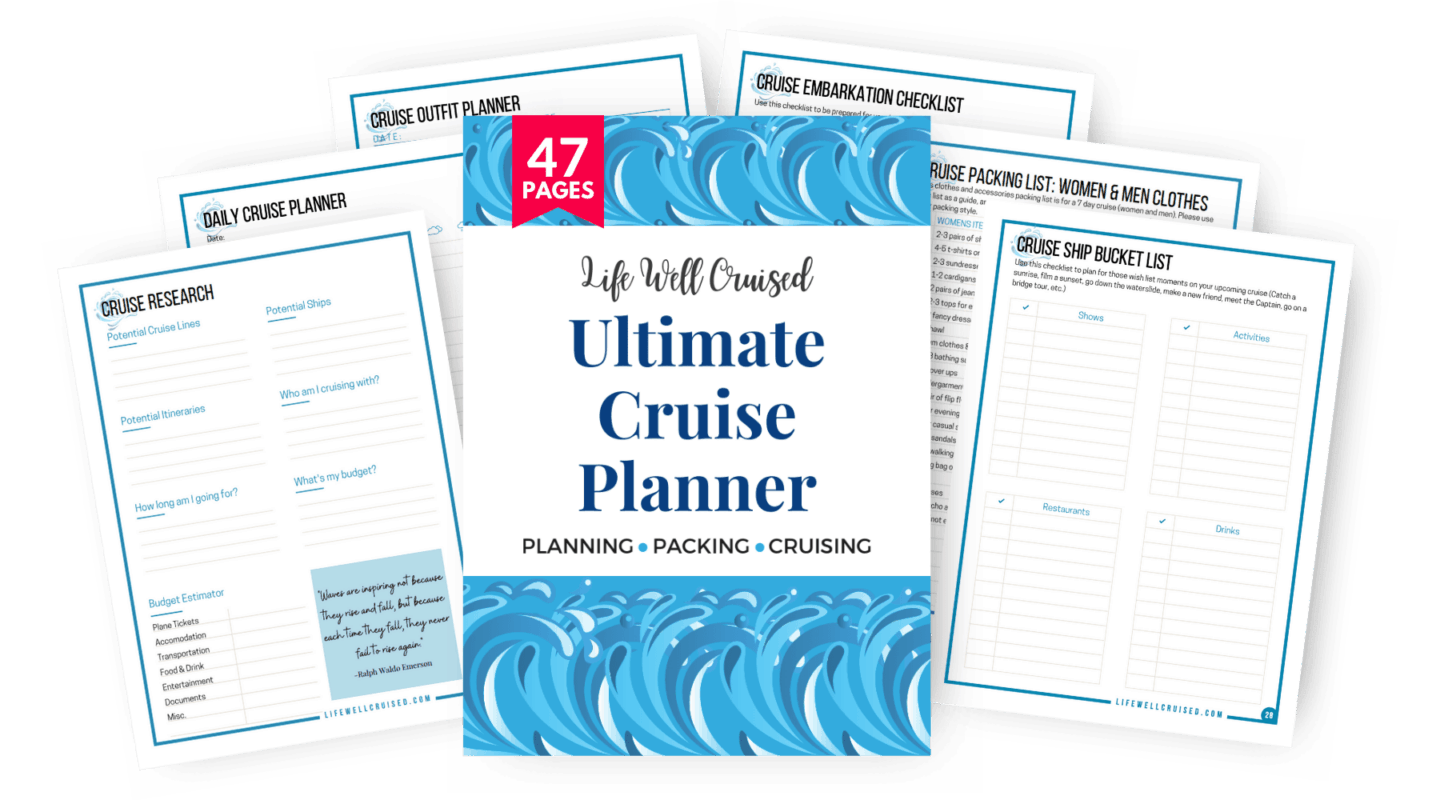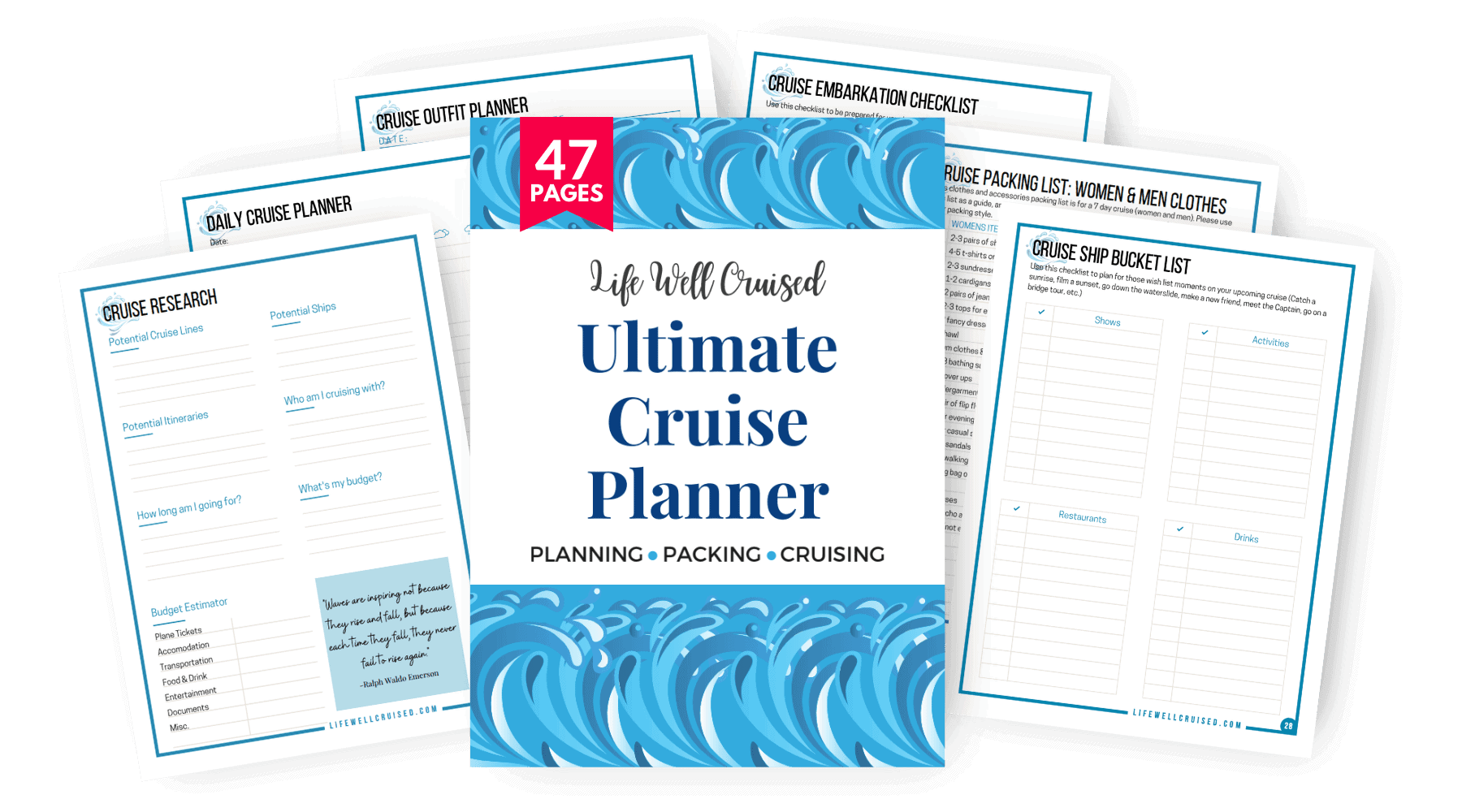 Final Thoughts on Things Cruise Passengers Often Regret Buying on a Cruise
Cruises are usually not totally all-inclusive vacations. Whether it's a beverage package, spa service or onboard purchase, there are some things that cruisers most often regret buying on a cruise.
Of course, everyone is different. However, these are some cruise purchases you may want to consider when going on a cruise, to see if they are worth it for you.
Have you regretted buying certain things on a cruise or thought some purchases were not worth it? Please let me know in the comments below.
Happy Cruising!
Ilana
If you enjoyed this post, please don't keep it to yourself ;-)! Please feel free to share on Facebook or Pinterest using the share buttons at the top of the page. Thanks so much!
Follow me on Facebook at Life Well Cruised
Follow me on YouTube at Life Well Cruised
Follow me on Pinterest at Life Well Cruised
Follow me on Instagram at Life Well Cruised