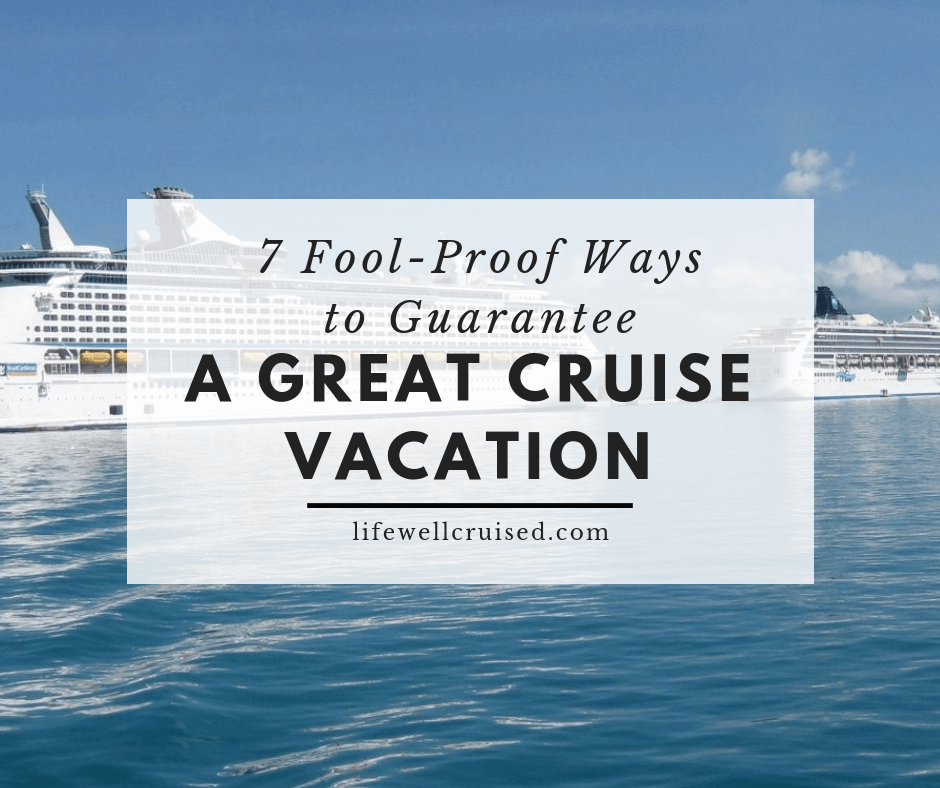 7 Uncommon Tips for an Amazing Cruise Vacation
What makes a great cruise vacation? Is it delicious food, amazing shows, great service? Is it a big ship with water-slides and go-karts? Is it a cruise with a beverage package ;-)?
A great cruise means something different to everyone. You get what I mean.
Our experiences are subjective, and what might be great food to me, may not be to you… and so on.
For example, I've read some cruise reviews in the past that have been very negative. Then I've gone on the exact same ship and had an awesome experience. This just happens sometimes. Maybe this has even happened to you…
However, I just know that everyone wants to go on a cruise and have an amazing time, and not be disappointed.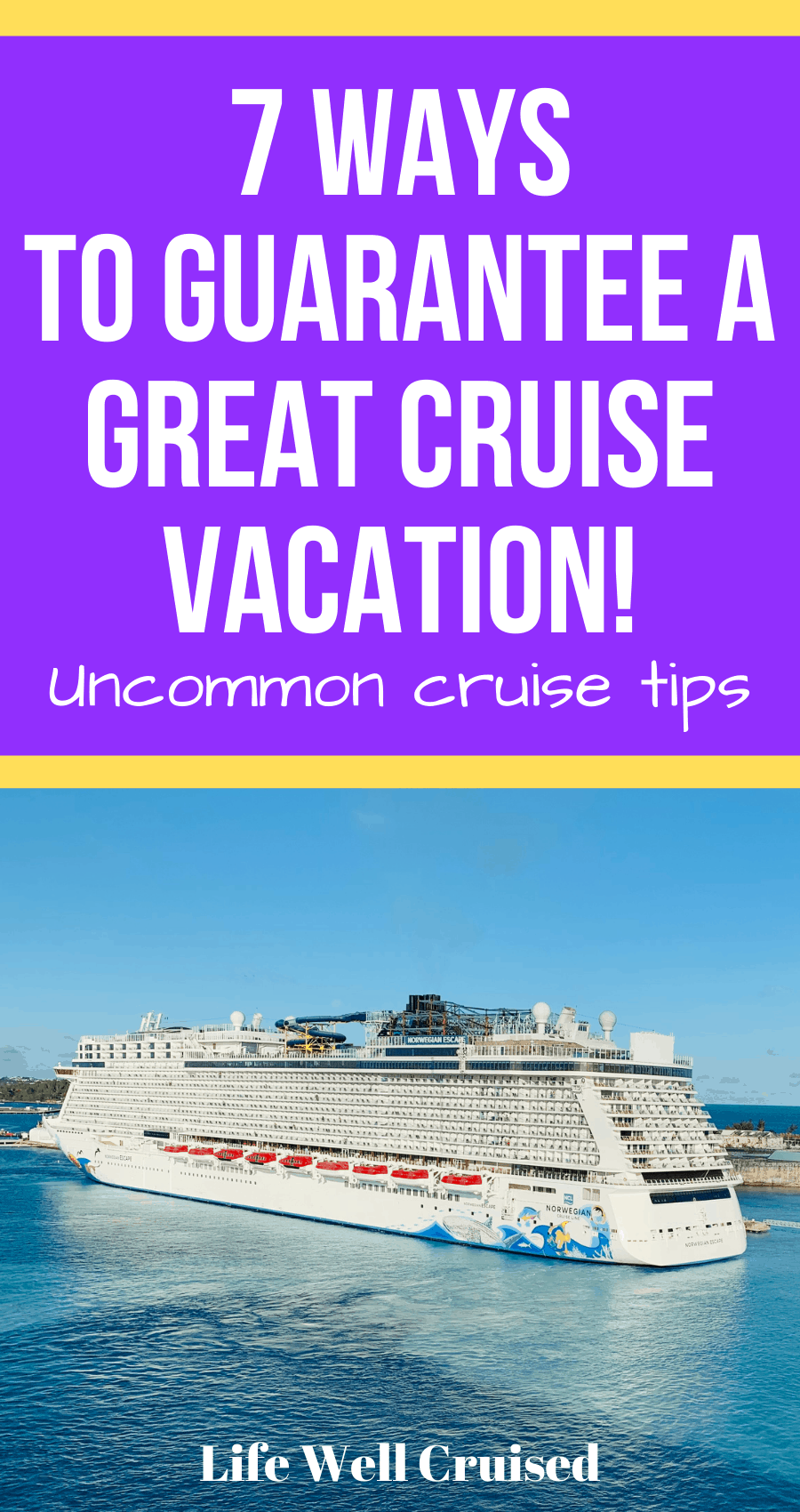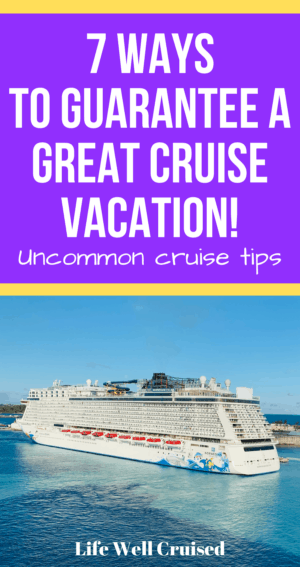 7 Ways to Ensure You Enjoy Your Cruise
Following these tips will make it much more likely that you'll have a fantastic cruise and wonderful vacation!
1. Research your cruise-ship before you book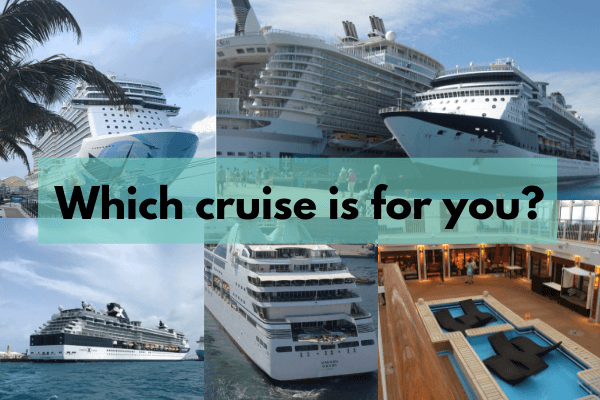 Whether it's your first cruise or you have a few under your belt, a bit of time reading recent reviews can help you decide if this cruise ship is for you. You'll want to feel confident that this cruise experience is in line with your expectations.
A short anecdote
A few years ago my husband and I, along with our 15 year old son, were on the Norwegian Breakaway to Bermuda from New York. We booked an early summer cruise knowing a lot of teens would be on board and that the ship atmosphere was pretty high energy. We were looking forward to experiencing some of the evening entertainment, including Rock of Ages and the famous Howl at the Moon Dueling Piano Bar. We knew dining was relaxed and would be pretty flexible, which suited us for this cruise.
Well, we met a lovely couple from Massachusetts who were on their first cruise, and they were not having as good a time as us. They booked this trip as a special anniversary cruise to Bermuda, where they Honeymooned 30 years ago. They were surprised by the crowds of kids and teens, and the noise! They weren't feeling like they were among passengers like themselves. They were somewhat disappointed by the dining experience and food.
They probably wanted and envisioned a more refined and upscale experience. Why they booked this cruise I am not sure (I was not their travel agent). I definitely thought to myself that they likely would have appreciated a Celebrity Cruise or Holland America experience. This in itself would have made a huge difference in ensuring that they had a great cruise vacation!!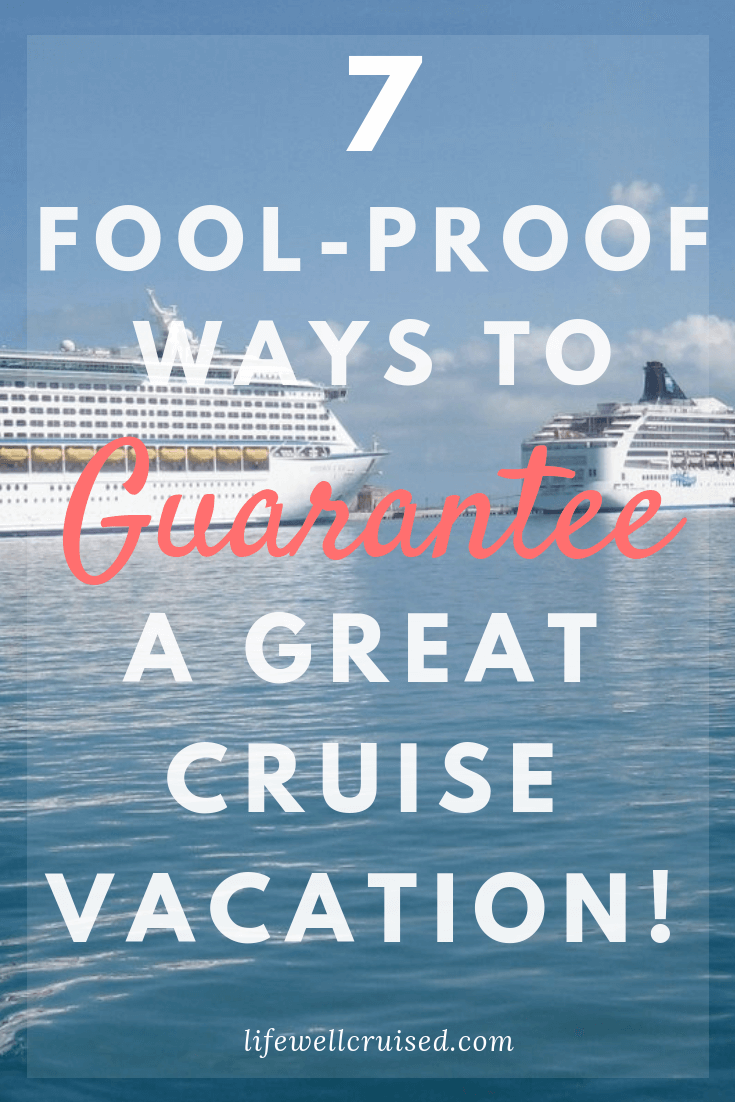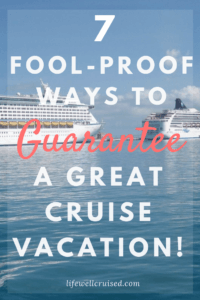 So this is always my best tip to anyone wanting to make sure to have the very best cruise vacation. The best cruise is the one YOU want!
Consult with your travel agent and read and research reviews online. If you love a BIG ship and tons of choices for bars and restaurants, you might not be as happy on a smaller ship, even with the same cruise-line. Likewise, if you prefer a more intimate and service orientated experience, you may feel a bit lost in the crowd on a big, popular ship.
Do a little bit or pre-booking homework to see if the ship you're considering has the features that will make you happy.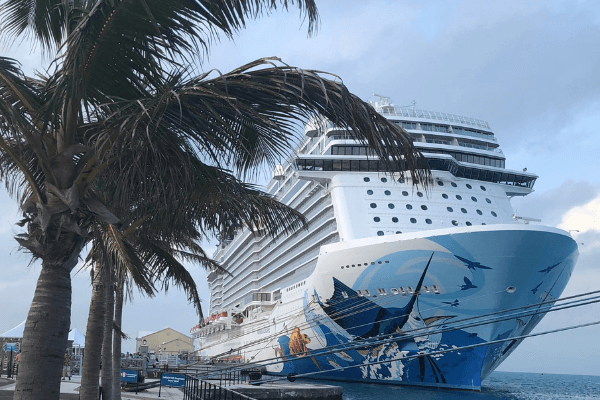 2. Weigh the pros and cons (then make a choice)
Now that you've researched the ship, weigh the pros and cons. What do you like about the cruise and ship, and what do you not care for?
Now this advice may surprise you, but it's served me well. Even if it's not 100% what you want, you might still want to book this cruise vacation.
What? Yes, I said it. I've been on cruise ships that may not have been my first choice, but we had a great cruise! The fact is, that once you weigh the pros and cons, you may choose to simply adjust your expectations and do it anyway.
It may be that you just love the itinerary or perhaps the dates just work and this is convenient. Maybe, it's a great deal and it's hard to pass up! All those reasons are valid.
Knowing that there are pros and cons will help you to make an informed decision. Often, I find if I know what I am getting, I am quite happy and often pleasantly surprised that my cruise has exceeded my expectations.
Get The Ultimate Cruise Planner
Regular price: $27 Now just $17!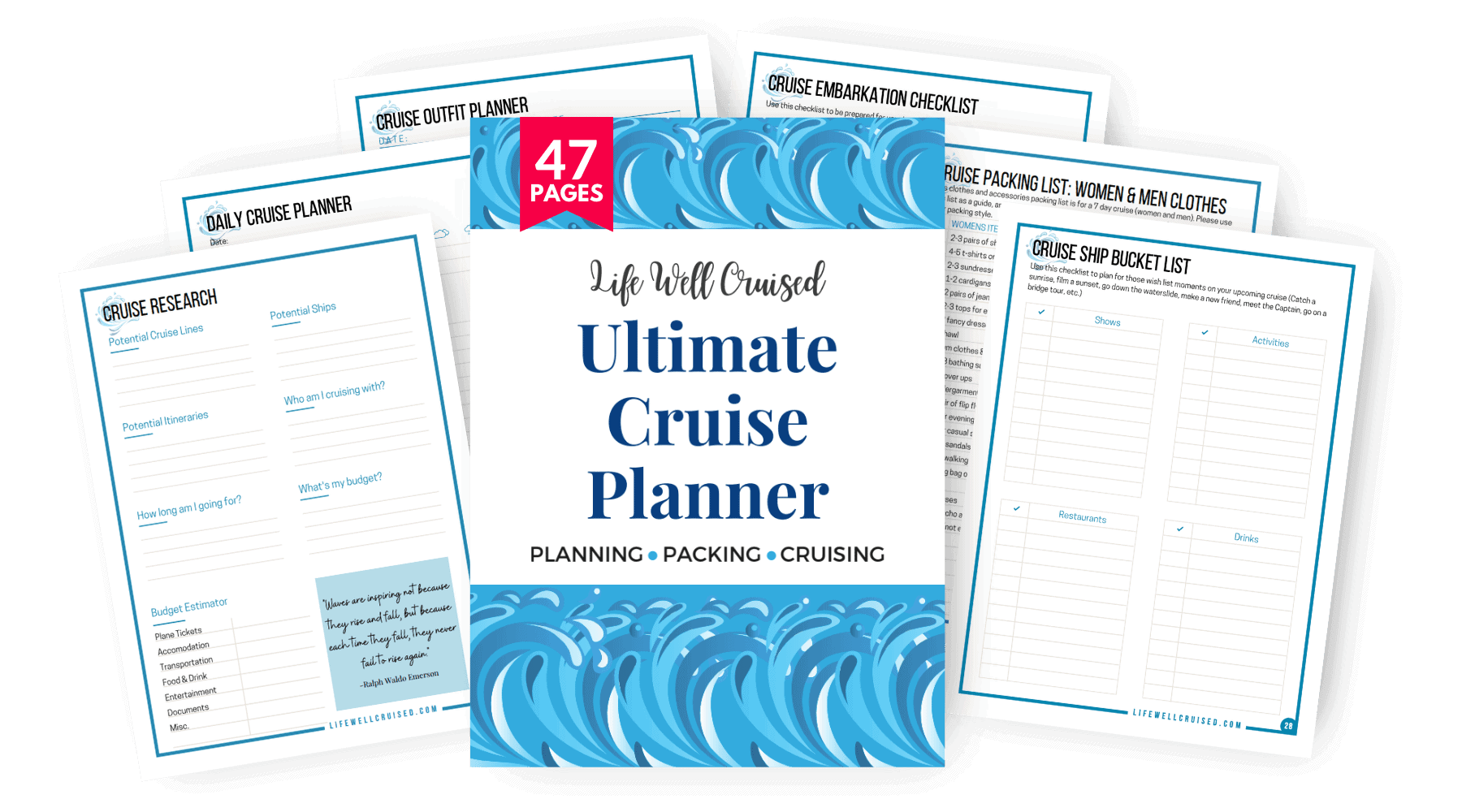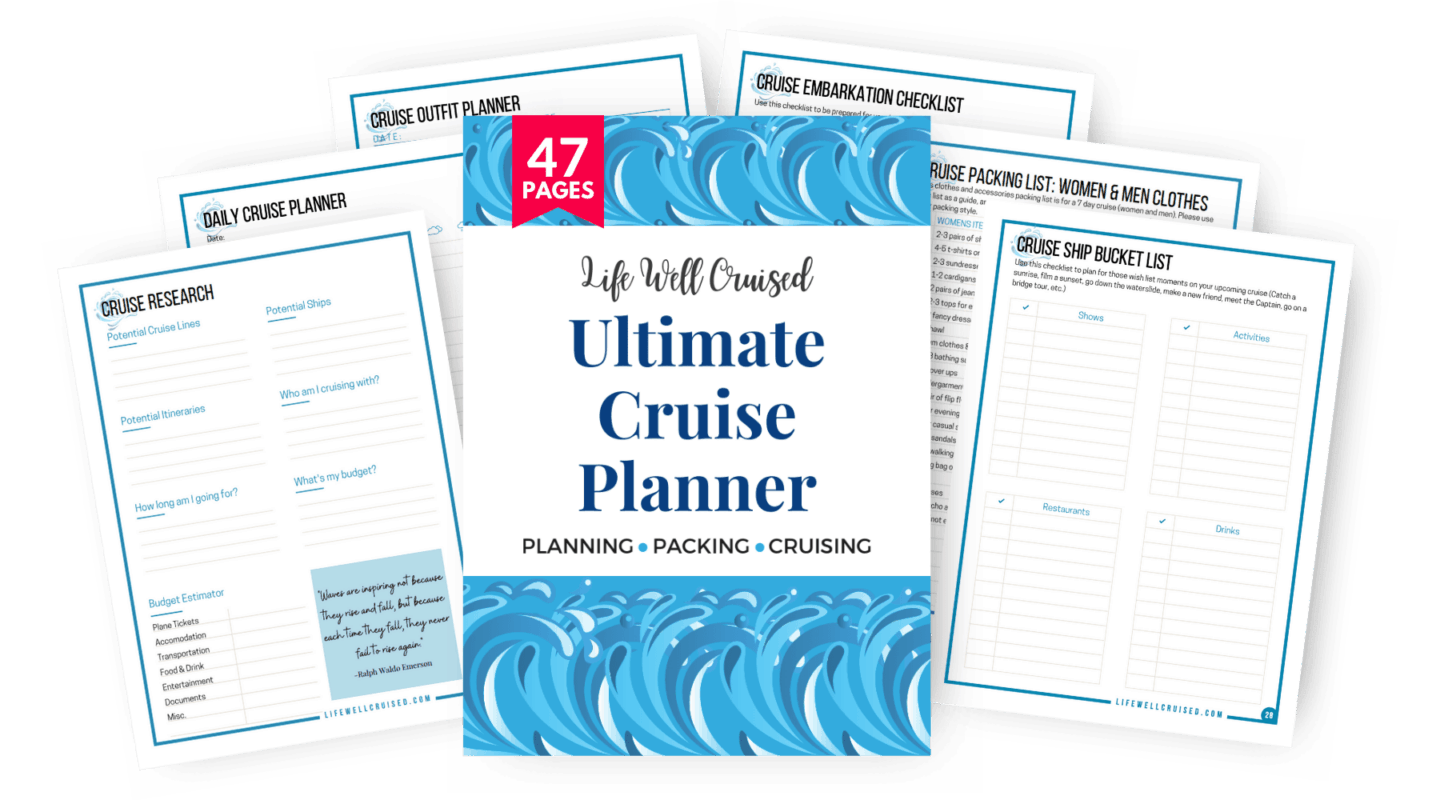 3. Avoid Cruise-Ship Comparisons
Do you know what I mean? I had this experience several years ago when we were on our first Princess cruise after several Royal Caribbean cruises. We got on the ship and found ourselves judging the atrium, the dining staff, the room layout… and not in a good way. Of course the ship was different, as it should be, however we were critical of any differences – just because it wasn't what we were used to.
Realizing that we were engaging in "cruise-ship comparisonitus" (comparing critically one cruise product and experience to another), we put a stop to it! We decided that we just weren't going to enjoy this cruise vacation, if we didn't take this new experience for what it was – without comparing it to something else.
It turned out that once we accepted and embraced this cruise, we fell in love with the ship design. I loved anytime dining. We enjoyed breakfast outdoors each day by the Terrace Pool with a view on the wake. And Crooners bar, don't get me started!!
Did that mean that we didn't miss the skating show that we experienced on previous Royal Caribbean ships, no. However, we understood that each ship has it's own features and personality, and simply enjoyed.
Have you ever found yourself in this situation? I know I have spoken to a few cruisers whose "complaints" really seemed to come out of this.
Now, when we try a "new ship", we realize it comes with great new features, and of course it may lack some things we enjoyed on other ships.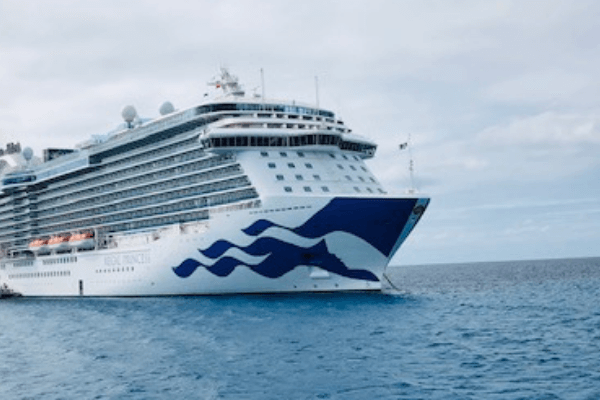 4. Don't sweat the small stuff
Try not to complain over small stuff. This doesn't mean that if you have an issue or complaint on a cruise, for instance if your cabin isn't being cleaned properly, that you should keep quiet. Issues should be addressed promptly with the staff member involved if possible, and otherwise with guest services. This will help you to have a great cruise vacation.
However, resist the temptation to complain about little things that are easily solved or petty. Laugh off the small stuff and move on.
If you're seated at a table with obnoxious table mates, see the Maitre'd after dinner and change tables for the next night (we've totally done this!). Most small problems are easily and quietly solved. Try and remain polite and look for solutions should something come up.
Negativity seems to amplify negative experiences. In my experience, others don't feel like listening to complaining either. Everyone is on vacation, and most people just don't want to get caught up in extra drama.
Related: How to Handle a Complaint on a Cruise and Actually Get Results
5. Choose your travel partners wisely
I love a cruise for a large family and friend's vacation. There is often so much to do that everyone can pick their own activities and be content. Families often separate a bit during sea days on the ship. One person may want to sit by the pool, while another wants to go join a trivia game or participate in a cooking demonstration.
Many times family members will make plans to meet for dinner, or may book shore excursions together.
That can sound perfect, as long as everyone agrees. Set up the "rules and expectations" long before you cruise. Don't assume that everyone has the same idea of a great vacation.
So, if you want everyone to eat all 3 meals together every day, have a conversation to see if everyone is on the same page. Likewise, if you don't want to have to plan at all, have that conversation too. There is no right or wrong, but communication about expectations is important.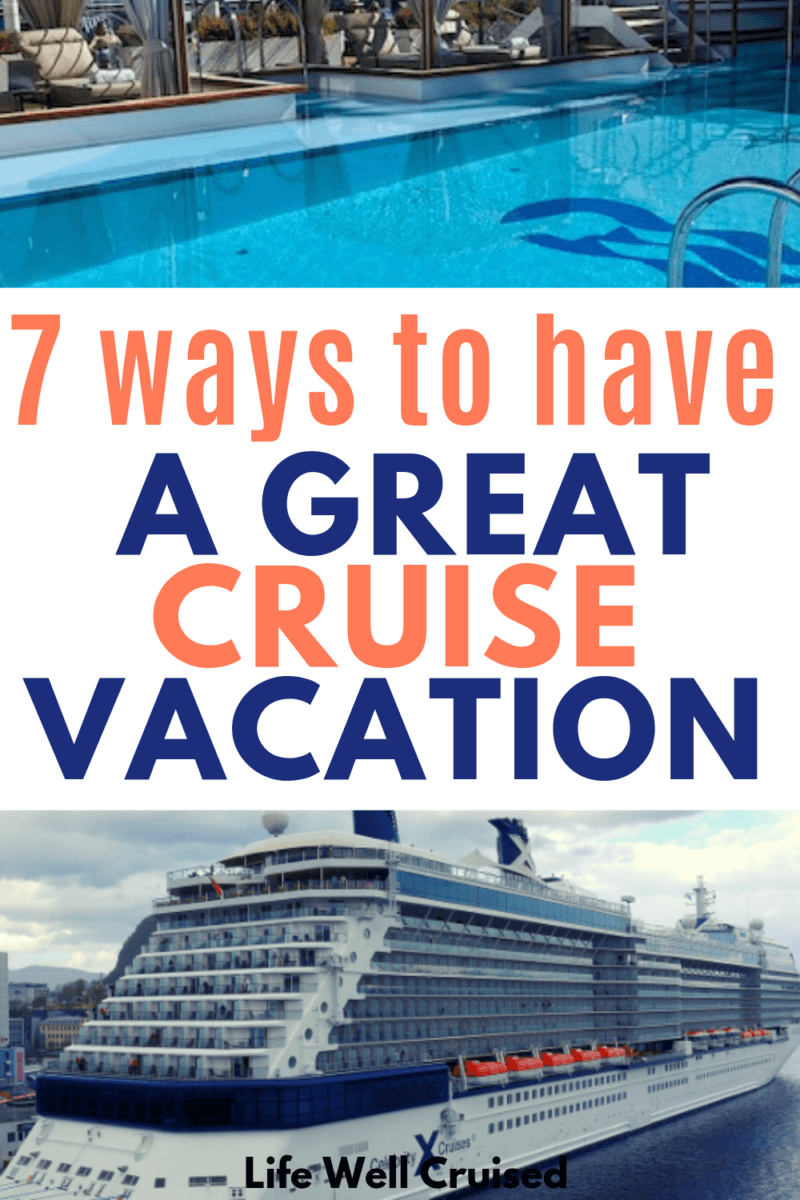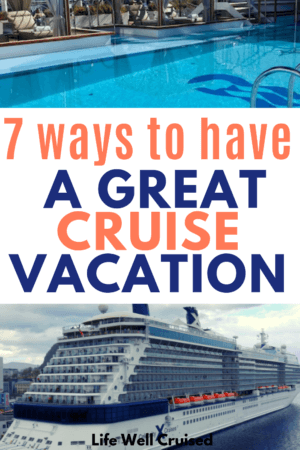 6. Only spend what you can afford
Resist the temptation to overspend and then suffer from major buyer's remorse on the last day of the cruise when you check your statement. Book the cabin that fits with your budget. Find excursions and port activities that won't break the bank. Don't let others convince you that you're on vacation and that you must upgrade every package and go from an ocean-view cabin to a suite.
The truth is, that you and your family will enjoy this cruise whether you are in an inside cabin with the kids cozy in bunk beds, or if you have a larger cabin. It's so much better to know that you did what you could afford, and hopefully this will make it easier to plan and do again.
Related: How to Save Money on a Cruise: 27 Tips, Tricks & Hacks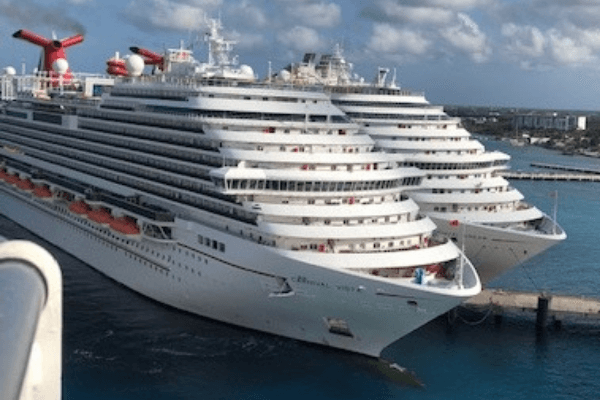 7. Resist the urge to do everything
I suffered from this on some past cruises. In fact, when I sailed on Oasis of the Seas a few years ago, I really over planned and regretted it. I wanted to make sure that we did it all and didn't miss out on anything. Big mistake.
FOMO (fear of missing out) is real, even on a cruise!
Realize that this is one cruise, one vacation – and if you plan for it, there will be more. Doing everything (or trying to) can leave you feeling overwhelmed and that's really the opposite of how you want to be feeling on a cruise vacation!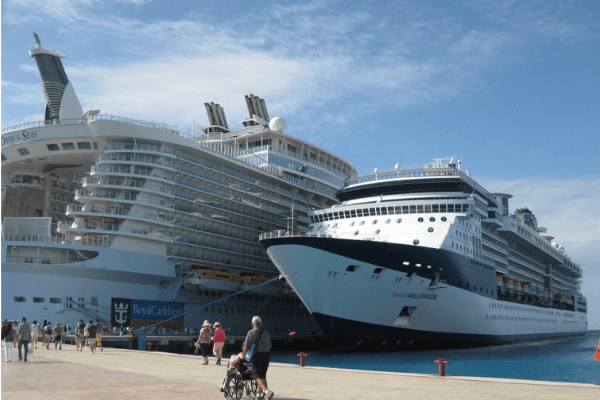 *Ultimate Cruise Travel Planner*
Plus, for a limited time, it's $10 off. Hope you enjoy!
Get The Ultimate Cruise Planner
Regular price: $27 Now just $17!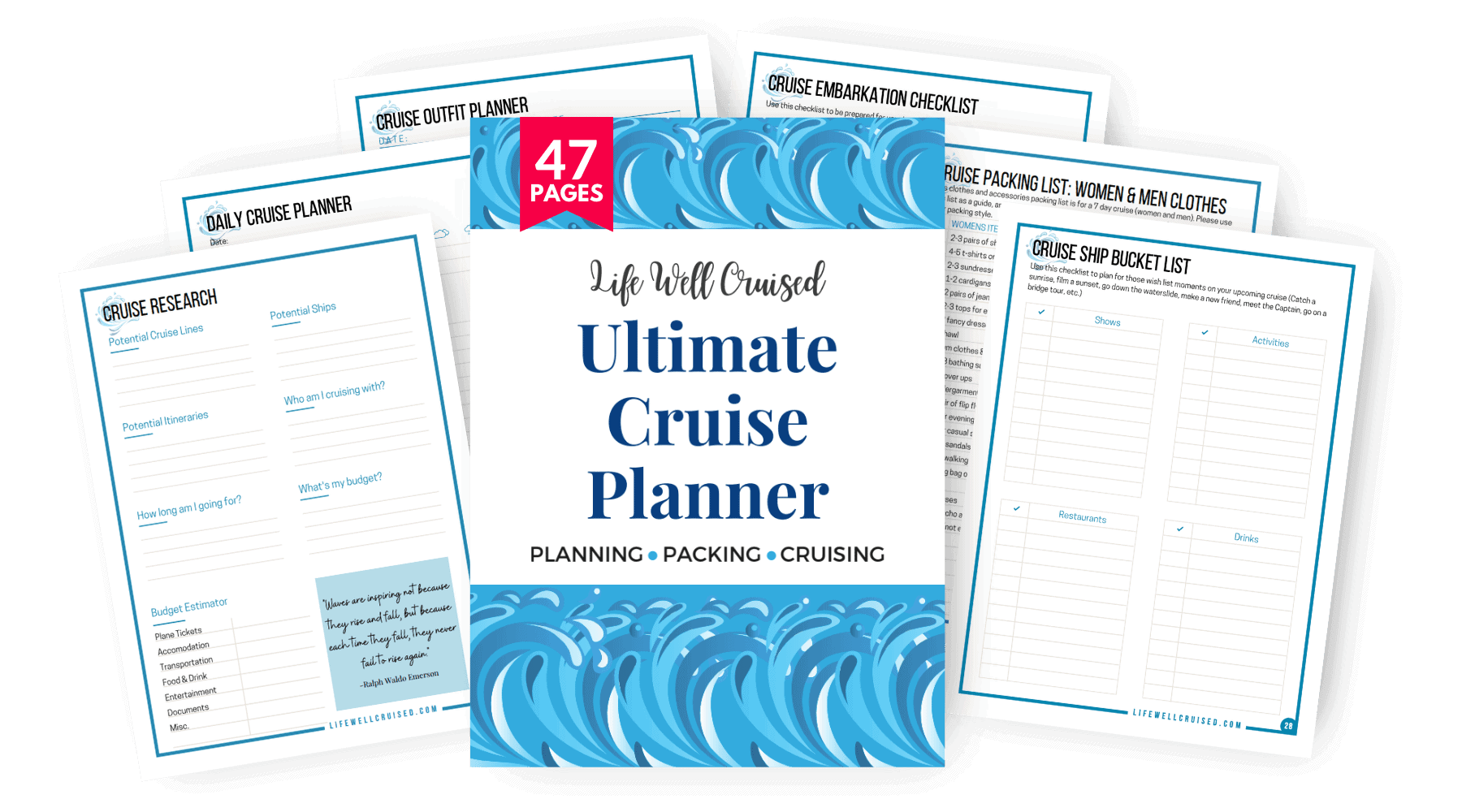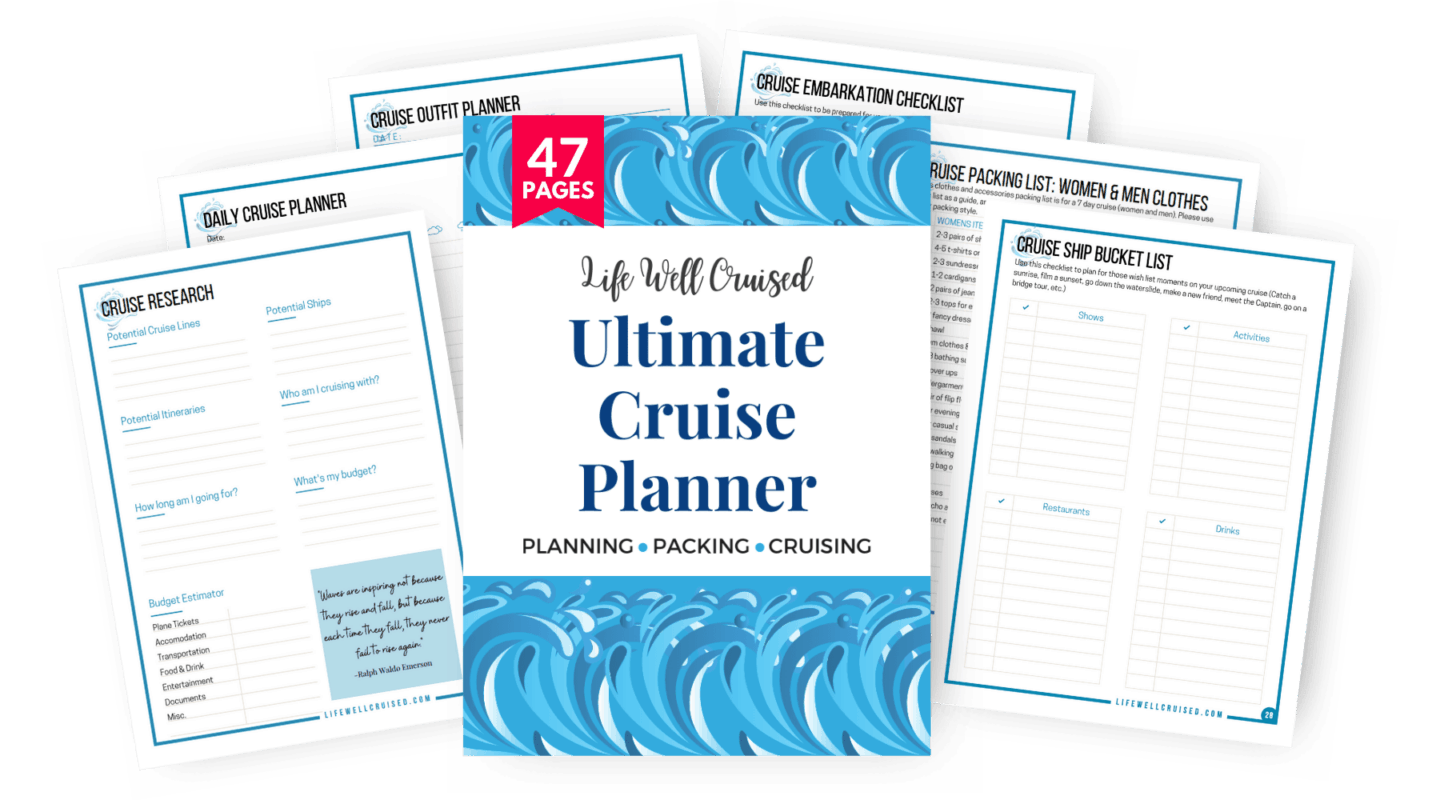 Related and Popular Posts:
50 Best-Selling Amazon Cruise Essentials
27 Cruise Packing Mistakes You Might be Making
101 Awesome Things to Do on a Cruise
30 Cruise Cabin Hacks Every Cruiser Needs to Know
What to Pack for a Caribbean Cruise
17 New Cruiser Mistakes to avoid: Cruise Like a Pro!
Recap: Fool-Proof Ways to Guarantee a Great Cruise Vacation
I hope that these tips have been useful and can help you to find and have a great cruise. Making choices that fit what we need, for each cruise vacation, can make all the difference. After that, our attitude (and gratitude) can play a big part in how we enjoy our holiday.
Do you have some tips on how to have a great cruise vacation? Do you agree or disagree? I'd love to hear, so please leave a comment below.
Happy Cruising!!
Ilana
P.S. If you found this helpful, please don't keep it to yourself ;-). Please share on Facebook or PIN to your favorite Pinterest board (share buttons at the top). Thanks so much!
Let's connect:
Follow me on Facebook at Life Well Cruised
Follow me on YouTube at Life Well Cruised
Follow me on Pinterest at Life Well Cruised
Follow me on Instagram at Life Well Cruised