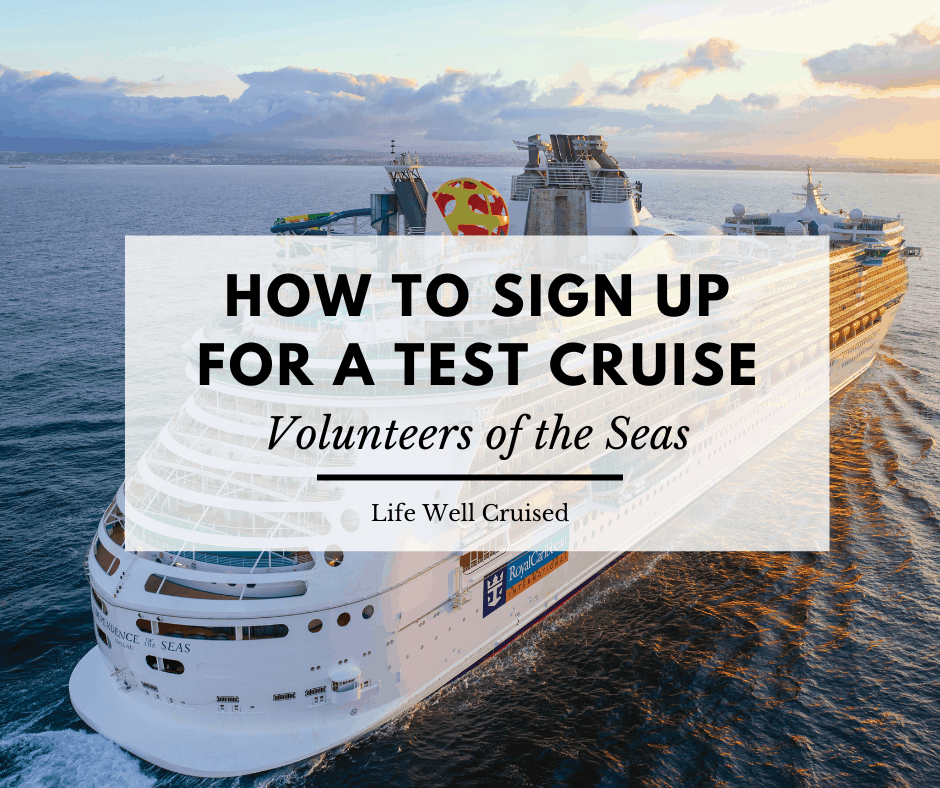 Become a Volunteer for Test Cruises
Have you been wondering how you can sign up for a trial sailing or test cruise? Ever since the CDC issued a Framework for Conditional Sailing which require trial sailings first with crew, and then with volunteers, avid cruisers have been clamoring to get onboard and serve!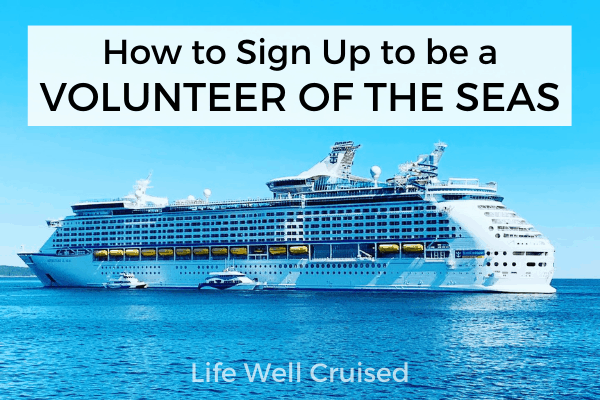 Royal Caribbean – Volunteers of the Seas
Royal Caribbean is the first cruise line to set up a sign up form for would-be cruise testers, aptly called "Volunteers of the Seas". There's even a Facebook group, with over 18,000 members so far!
What are test cruises?
As part of the process for cruises to resume in the US waters, cruise lines must conduct trial sailings, which will test out the new protocols and safety measures. They'll test out systems – beginning with testing, health screening and embarkation, dealing with emergency health situations, and disembarkation procedures. Throughout it all, there will be dining, entertainment and activities, just like a real cruise.
Who can volunteer?
All volunteers will have to be 18 and over. In addition to this, the CDC requires that volunteer passengers provide certification indicating that they don't have pre-existing medical conditions.
From what we know so far, volunteers will likely be a mix of cruise line employees, travel industry professionals and other volunteers – maybe you 🙂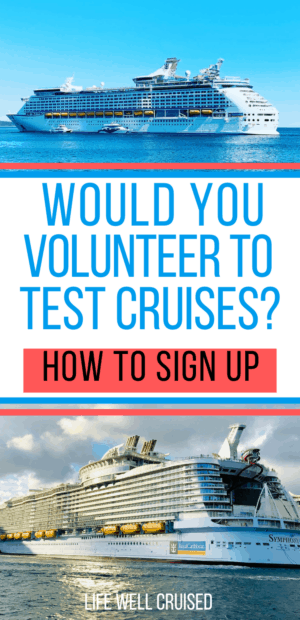 When will test cruises start?
We don't yet know when trail sailings will start for volunteer passengers. So far, Royal Caribbean has hinted that they will happen sometime in December 2020. Fingers crossed!
How to sign up as a volunteer test cruiser
Royal Caribbean has set up a simple form to fill out. You'll be asked:
Your name
How many in your party (over 18)
Your email address
Your country
Your Crown & Anchor number
Tip – make sure to have your Crown and Anchor number handy if you're a past passenger. The form does not list this as a requirement.
Here's the link to the form: Sign Up to be a Volunteer of the Seas
Will other cruise lines be asking for volunteers for trial sailings?
We sure hope so! When we hear from Carnival, Nowegian Cruise Line, MSC and any others, you can be sure that I'll share the info.
Would you like to volunteer to be on mock cruises? Please let me know in the comments below.
Happy future cruising!
Ilana xoxo
More cruise news and updates:
The New Framework for Conditional Sailing Explained
8 Cruise Safety and Health Protocols You Must Know
Cruise Planning and Fun
50 Best Gifts for Cruisers 2020-21
10 Cruise Ship Cabins to Avoid
Tips for Booking a Cruise for 2021 – Plus 3 Mistakes to Avoid