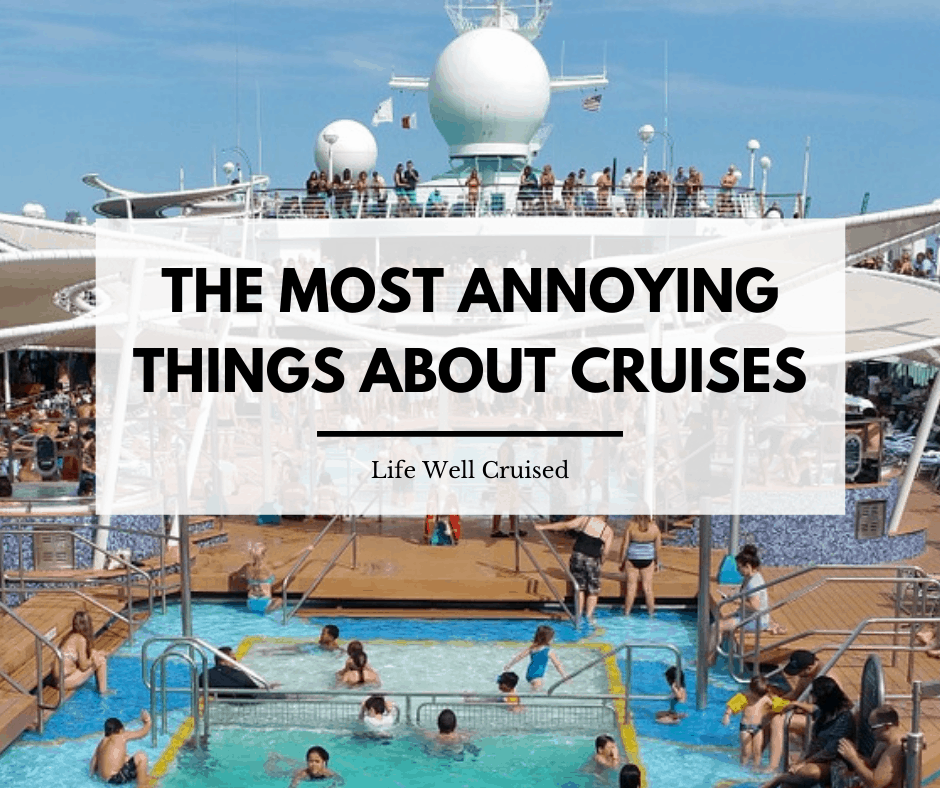 What's not to like about cruising? Great ships, great food and great destinations, right? However, the truth is that even for those that love cruising, there are some less pleasant or annoying things about cruises.
This isn't meant to be a cruise bashing article. In fact, one of the things that you'll find in most articles about this topic, is that they are written either by people who have cruised long ago or those who haven't cruised at all. They already don't like cruising!
So, I set out to find out the truth and share it with you. I recently asked a large group of cruisers on the LWC Facebook page, what they liked least about cruising, and what they would change if they could. After all, who better to hear from than those who actually cruise?
These are little annoying things that you won't see in a cruise brochure or advertisement, but you'll likely experience in real life on a cruise. If you're planning your first cruise, consider yourself forewarned. Even though you'll likely love your cruise, you might still find things less than perfect.
17 Things Not to Like About Cruises (even if you love cruising)
1. Not cruising
Do you know what's worse than any thing you may not like on a cruise? Not being able to cruise.
After the pause in cruises, avid cruisers said that they can't wait to get back to cruising! As much as cruisers have their pet peeves and things they might find annoying or unpleasant on a cruise, they still love it.
Even though the next 16 points are annoying things that really exist on cruise ships, nothing is worse than not cruising.
2. Crowded pools and hot tubs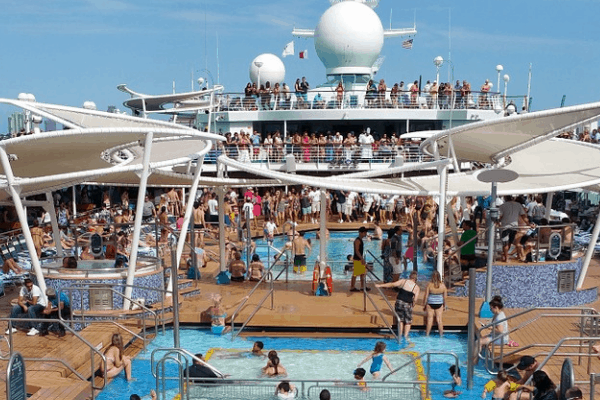 Crowded pools and hot tubs on cruise ships are a real pet peeve for cruise travelers. Unfortunately, on some popular cruise lines, the pool areas get way to busy and packed with people. If you're going on a Caribbean or other hot weather cruise itinerary, prepare yourself for the business.
To be fair, every cruise line is different and some do offer more space per passenger. Plus, choosing a cruise outside of high season will yield less crowds.
3. Chair hogs
Cruisers are very familiar with chair hogs. This is truly one of the most annoying things you'll encounter on cruise ships.
What are chair hogs you ask?
Chair hog: not a mythical creature, but a human found on cruise ships, who gets up at dawn to "save" several lounge chairs for people who might only arrive several hours later.
Most cruise lines have rules against saving chairs for more than 30 minutes, but it happens just the same.
Now, if you're concerned you won't find a deck chair, let me assure you that there can always be chairs found on the upper deck above the pool, as well as the areas both aft and forward on the ship.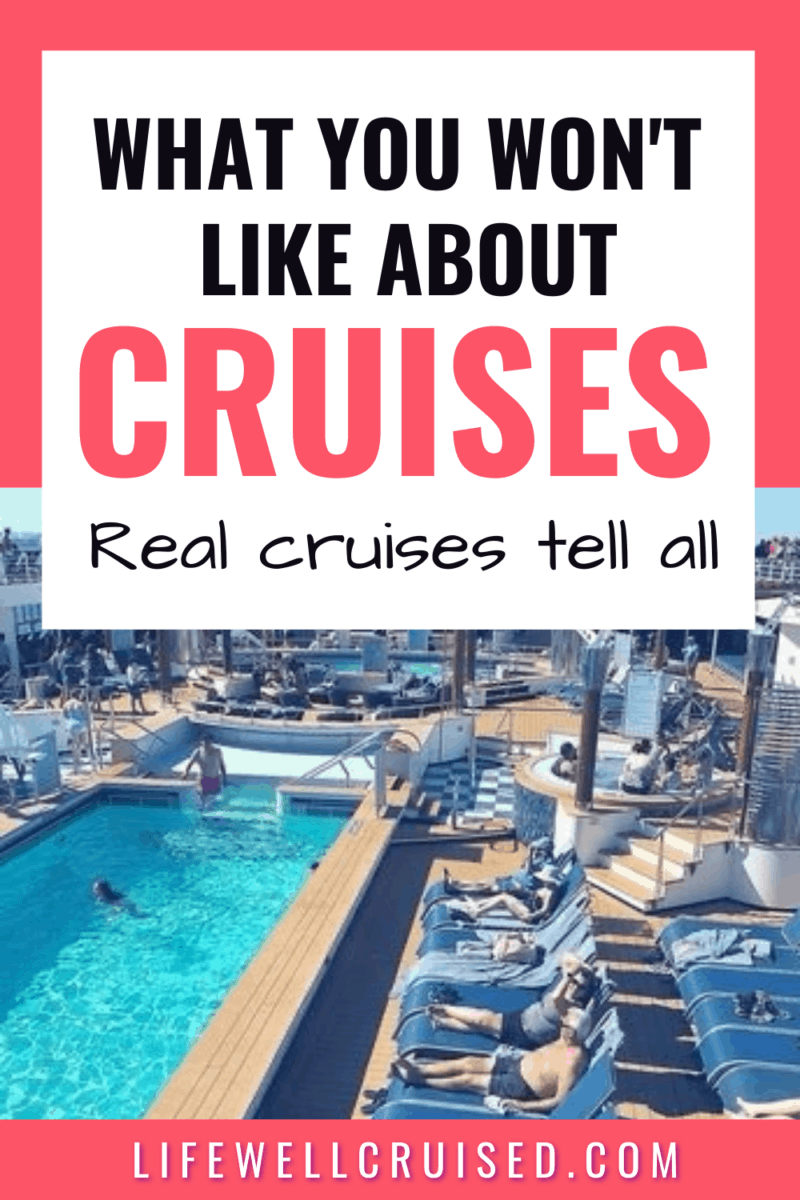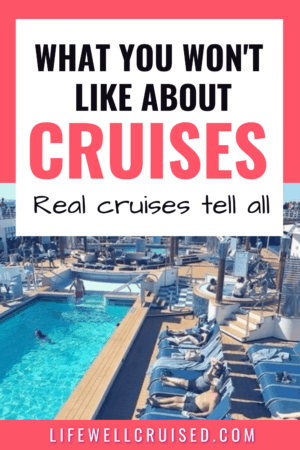 4. Unsupervised kids
First, let me say I love kids and think cruising as a family is the best type of vacation! However, if you're on a family friendly cruise ship, you'll almost certainly encounter some kids running around unsupervised.
Many years ago we were on a popular "fun" cruise line and there were more than 1000 kids onboard during school break. Every day there were kids running in the stairways and pushing all the elevator buttons.
Even if you love kids, if you're cruising to relax, this can definitely be annoying!
However, let me put your worries to rest. This will not happen on every cruise ship. In fact, we cruised frequently with our own children over the years. Most of the time kids and teens were kept busy in the Kid's Club or with new friends.
If you'd rather not cruise with loads of kids, it's best to choose a cruise ship that caters to a more mature traveler or avoid summer and holiday cruises.
5. Small cabins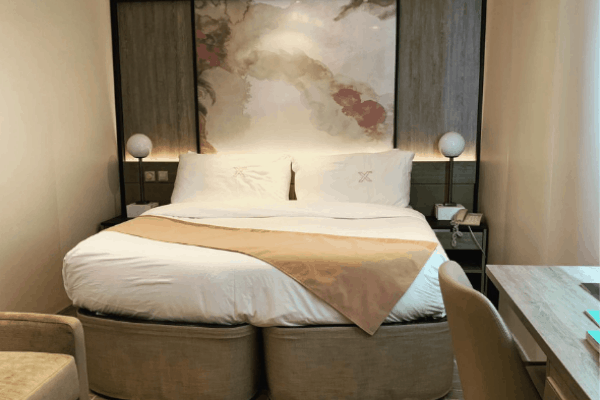 If you're new to cruising, you need to know that cruise cabins are usually much smaller than an average hotel room. Even though cruising is a pretty luxurious vacation, cruise ship staterooms are often small, practical and "cozy".
While this usually isn't an issue for 2 people in a stateroom, a family of 4 might find it the space tight. 3rd and 4th passengers typically sleep in bunk beds directly over their parents, or in a sofa bed.
No matter the type of cabin you have, bringing along some cruise accessories to organize your cabin can help.
Suggested: 25+ Most Recommended Items to Bring on a Cruise
6. Expensive drinks
While many people love cruise food and drinks, beverages tend to be on the expensive side. Most cruise lines are not all inclusive, so you'll have to plan on paying for individual pricey drinks, or purchase a beverage package.
If you're cruising for the first time, you may be surprised to know that soft drinks, water bottles and specialty coffees are not included on most major cruise lines.
Cruise Tip: Check out the cruise beverage packages and perks offers with Norwegian Cruise Line, Princess Cruises and Celebrity Cruises (now Always Included).
Suggested: 10 Things Not included in the Price of a Cruise
7. Pushy sales tactics
If you ask frequent cruisers what annoys them on cruises, often they'll mention the pushy sales tactics used at the spa or elsewhere. On most major cruise lines cruisers will complain of the small upcharges often referred to as "nickel and diming".
8. Short days in port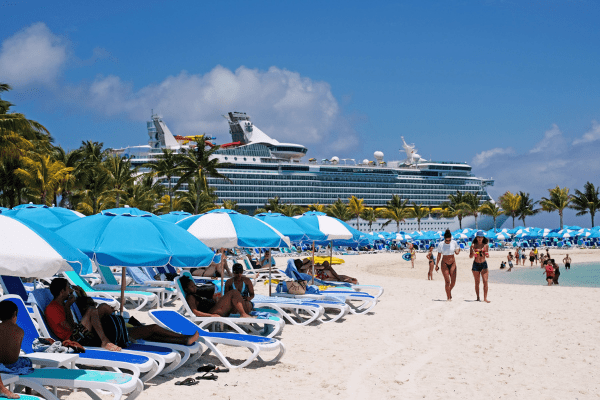 One of the best things about cruising is being able to visit several destinations all in one trip. However this comes with a "negative" point – having to return to the cruise ship at the end of the day.
Sometimes, the days in a cruise port of call can be short. Plus, you need to plan your excursions and tours to make sure you return to the cruise ship on time.
If having longer days in a cruise port is important to you, when choosing a cruise, take a look at the hours in port on the cruise itinerary. Some cruise ships do offer longer days, evenings and even overnights in some ports of call.
9. Long lines and queues
Long lines and queues at the buffet, elevator or waiting for tenders to go ashore can be common on cruise ships. Is it annoying? Yes. However in reality this isn't the case in most areas of the ship, most of the time.
As activities and shows are scheduled, passengers tend to be dispersed among the different areas of the cruise ship.
10. Smoky casino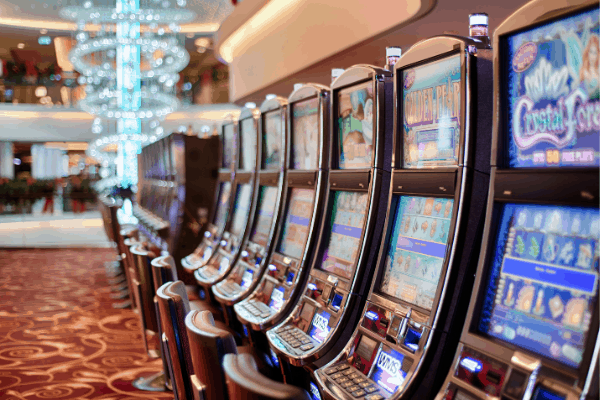 Many cruisers said they disliked that the cruise ship casino was often smoky. It's a bit funny, as smoking isn't permitted in most areas of the cruise ship, and confined to designated smoking areas. However, many cruise lines allow smoking in the casino. We've been on some cruise ships where the smoky smell of the casino was noticeable even into the promenade or atrium of the ship.
With some of the changes being made to cruise ships, including updates to air filtration, perhaps we'll see this improve.
11. Muster drill
While no one would ever question the reason for the safety or muster drill, it wasn't the most fun part of a cruise vacation. Gathering with loads of other passengers at muster stations while waiting for instructions on embarkation day was tiring, to say the least.
However, as cruises resume due to the changes being made to health and safety protocols, we'll see the end of traditional muster drills. Instead, many cruise lines will be implementing an emuster of sorts, where you can view your safety information on your smart phone ot stateroom TV.
Will you miss the Muster Drill or are you happy that this dreaded part of cruising is going away?
12. Seasickness
While modern cruise ships have stabilizers and this greatly reduces the movement felt on a cruise ship due to rough seas and wind, it isn't fool proof. Unfortunately, even some of the most experienced cruisers can be affected by motion sickness.
Most say it's not bad enough to keep them from cruising, but it's a good idea to bring along some seasickness medication or prevention if you have concerns.
If you do get motion sickness, read this post about how to prevent seasickness on a cruise.
13. Disembarkation day
If you enjoy cruising, one day you will never like is disembarkation day. The last morning of the cruise, when everyone has to disembark is dreary. The mood onboard is blue and passengers have grim faces.
Most cruise veterans say the only way to get through the post-cruise blues is to book another cruise!
14. Tender boats
This might be new information if you're a first time cruiser. At some cruise ports, you won't be able to get right off the cruise ship to go into a port of call. Some destinations, including Grand Cayman, require the use of tender boats to bring guests from the cruise ship to the shore.
Why don't cruisers like to tender? It adds time to get to and from a cruise port, the tender boats can be hot and stuffy, and sometimes the tender boats can get rocky.
15. Gratuities
The subject of tipping and gratuities on a cruise is always controversial. Some people prefer to prepay gratuities, some people prefer to pay on board, and others just can't stand them and want them taken off their on board account.
No matter how you feel about cruise ship gratuities, the fact that this topic comes up so often is pretty annoying. This leads many cruisers to wonder why cruise lines don't include gratuities in the price of a cruise?
Suggested: Should You Prepay Gratuities on a Cruise or Pay Onboard?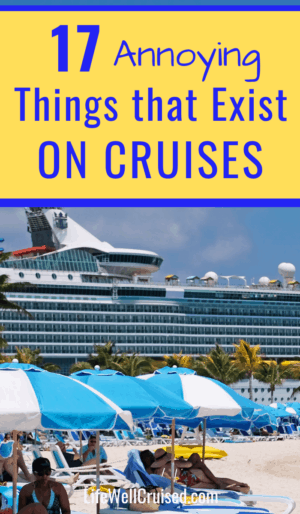 16. Rude passengers
When asked, many avid cruisers said one of the worst parts of cruising is encountering annoying or rude passengers. Of course, this doesn't mean that most other passengers on cruises aren't friendly and nice but inevitably it's possible to meet a chair hog, a loud mouth or someone with rude manners.
17. Expensive wifi
The fact that wifi or internet isn't included on a cruise surprises many who are new to cruising. Even though cruise ship internet packages are more affordable than in the past, the internet is much more expensive than on a land resort. Even avid cruisers would love to see more affordable ways of keeping connected and in touch with those back home.
Watch this YouTube video where we share more real stories from cruisers, of things they don't like about cruising.
By the way, we have a YouTube channel and would love it if you subscribed 🙂
Planning a cruise? Here are some popular posts to help:
33 Fun Things to Bring on a Cruise
27 things To Do on a Cruise Sea Day (and not be bored)
37 Things to Do on a Cruise When it Rains
10 Things that Cost Extra on a Cruise but Are Totally Worth It
Final Thoughts: 17 Most Annoying Things About Cruises
In this post, we shared 17 annoying things about cruise vacations, that even avid cruisers don't like much. Some of these things are minor pet peeves, while other things have greater impact. However, real cruise fans realize that no vacation is perfect, and that cruising still offers the best vacation!
Have you been on a cruise? What things do you find annoying or wish would be different on a cruise? Please let me know in the comments below.
Happy Cruising!!
Ilana
If you found this article helpful, please pass it along to others who love to cruise. Please share on Facebook or PIN to your favorite Pinterest board (share buttons at the top). Thanks so much!
Let's connect:
Follow me on Facebook at Life Well Cruised
Follow me on YouTube at Life Well Cruised
Follow me on Pinterest at Life Well Cruised
Follow me on Instagram at Life Well Cruised