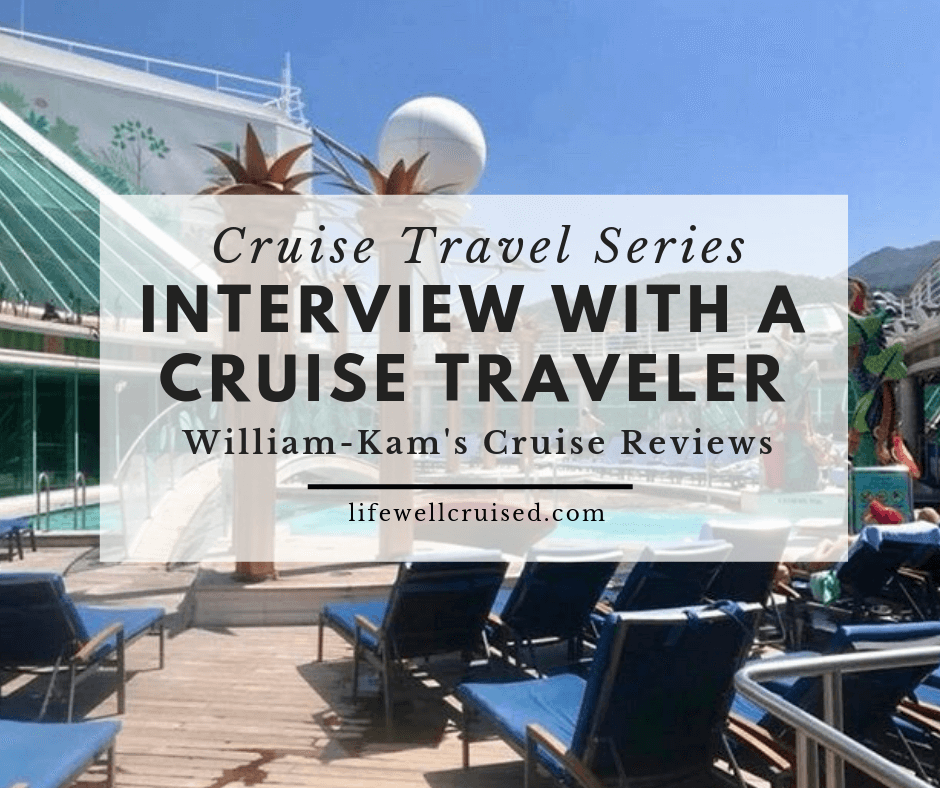 This interview with William from Kam's Cruise Reviews is part of a series of Cruise Travel Stories.
William (he says we can call him Kam) is a passionate cruise traveler that shares "cruise reviews" on his cruise blog and Instagram account. His enthusiasm is infectious, and I wanted to know a bit more about him, his love of cruising and some cruise tips he could share.
Here is my interview with Kam. I hope you enjoy.
1. When was your first cruise?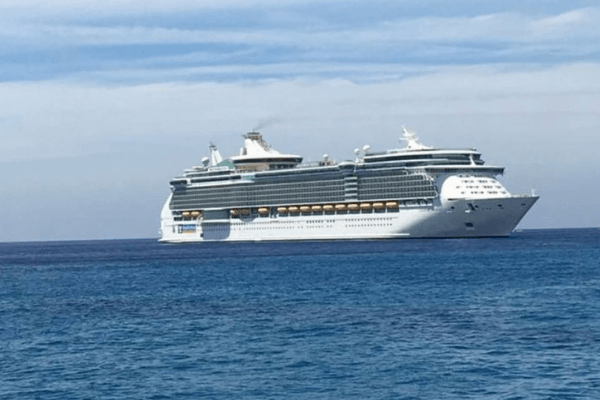 My first cruise was on the Majesty of the Seas back in 1997. I can't say I remember because I was 4 years old. But my Dad says I was in love from the minute I saw the ship. Must be in my blood!
2. How many cruises have you been on?
I've been on 17 cruises so far. I wish it were more!
3. What is it about cruising that you really enjoy?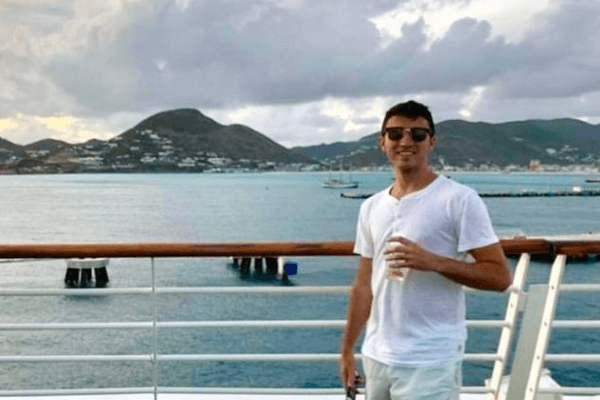 My favorite thing about cruising is honestly divided into 2 parts.
I'm always amazed by the ships and how they are these amazing mega floating hotels are out at sea. They are incredible and just amaze me.
The second part is being out in the middle of the ocean. It's about the most peaceful feeling for me and makes me feel at home and at ease.
4. Was there a favorite cruise and why?
My favorite cruise was on Royal Caribbean's Freedom of the Seas. It was a 5 night Western Caribbean cruise out of Fort Lauderdale. This cruise was my favorite because of the company and the ship.
I went with a group of 8 friends and we all had a blast. We had a big table in the Main Dining Room, did the karaoke contest, saw all the shows, danced in the club, and drank a lot!
5. What should we know about Royal Caribbean's Freedom of the Seas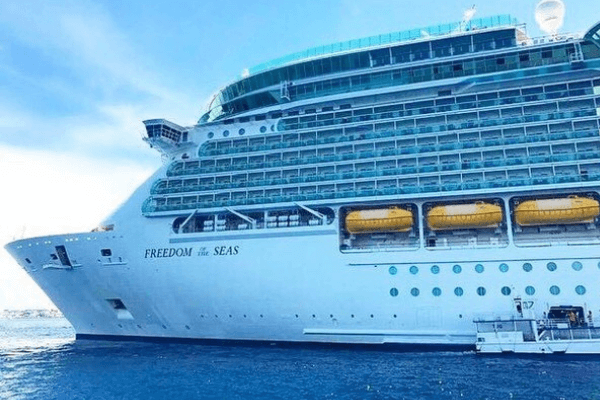 I used to LOVE Voyager Class ships, until I went on the Freedom of the Seas. It's literally the same thing, but stretched with bigger public areas.
There was always pool seating, the solarium was incredible, and the food options were amazing! We loved Sabor, the Mexican restaurant.
All in all, the ship was gorgeous and I made some good friends. It's the people who make a cruise. The rest is up to you! After that everything else is just a plus!
6. What can people expect when they cruise with Royal Caribbean?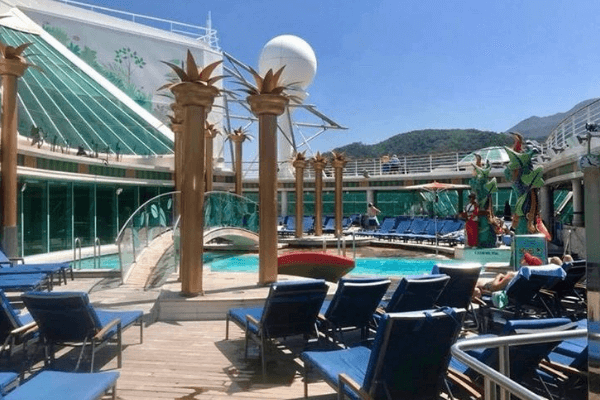 When cruising with Royal, expect nothing but constant satisfaction and fun. Every Royal Caribbean ship that I've been on had special features that make it stand out from the crowd.
Royal strives to provide service like no other, and you can really tell the minute you step on the ship. Expect A LOT of activities and an active Cruise Director. If you're traveling on a Voyager class ship or bigger, expect to be WOWed by the Royal Promenade.
I would recommend any first-time cruiser to try a Voyager or Freedom class ship and prepare for the Royal WOW!
7. What made you decide to start a cruise blog?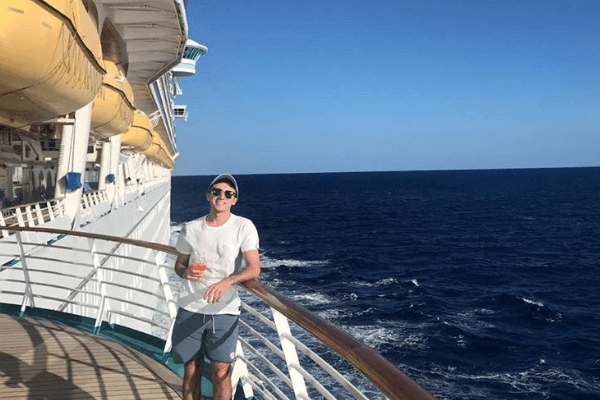 My choice to start a cruise blog was a long process. I've loved travel and cruising since I was a kid, but didn't know how to break into the industry.
I started talking to my fiance about it a few years ago and something hit me in January. I needed to take a chance and do something I was truly passionate about to help spread the word, and to help others have the most amazing cruise vacations they could possibly have.
That's why I started cruise blogging. The passion led me to finally take the leap and create an account.
8. What will cruisers find when they follow you on Instagram or on your blog?
My Instagram account is totally interactive and meant to be a reviewing and conversation platform for the cruising community.
I post a lot of my personal experience on my 17 + cruises and like to initiate the conversation about a particular ship or line. I then leave it up to everyone to drop comments and start a conversation!
My blog is great because readers can sign up and start reviewing their own cruises for others to see. My favorite part about the account is being able to give first-time cruisers and seasoned cruisers the opportunity to find our more about cruises and what they like and dislike, which is so helpful for future cruises.
9. What cruise would be your dream trip?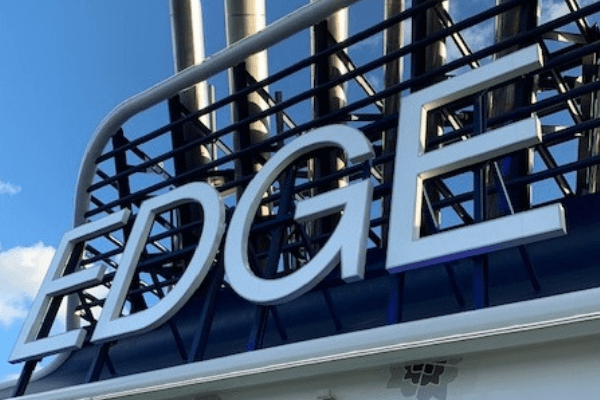 My dream cruise would probably be on the Celebrity Edge, although this may change when the new Icon class comes out, but for now it's the Edge.
I would love to do a Southern Caribbean cruise going to islands such as St. Kitt's, Nevis, Barbados and Aruba. That would be my dream cruise for the time being!
10. What's your #1 cruise tip for those cruising for the first time?
My best cruise tip for first time cruisers is to research the major cruise lines before you go. You'll be able to get a vibe from simply going to the websites and looking at ships and what resonates with you!
Also, this might sound trivial, pack a carry-on with a change of clothes, bathing suit and sunscsreen!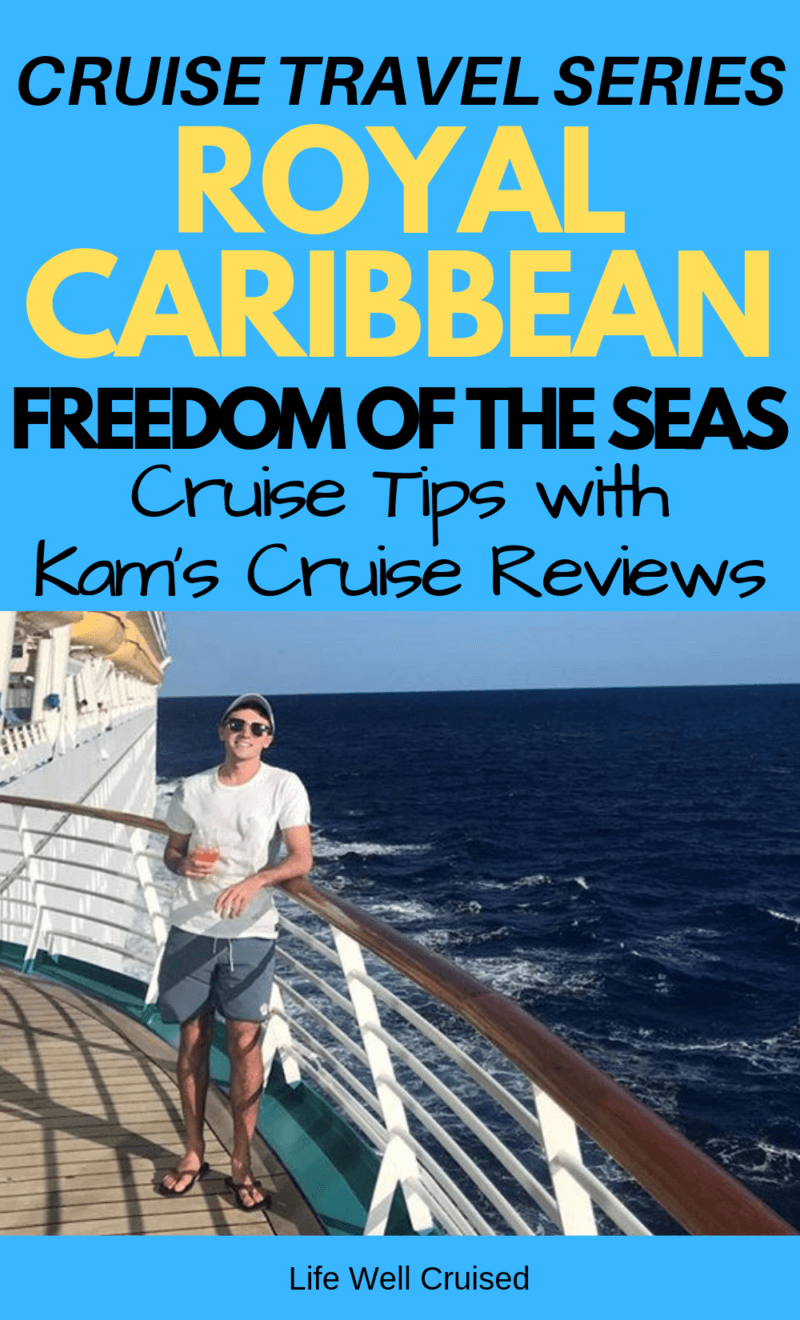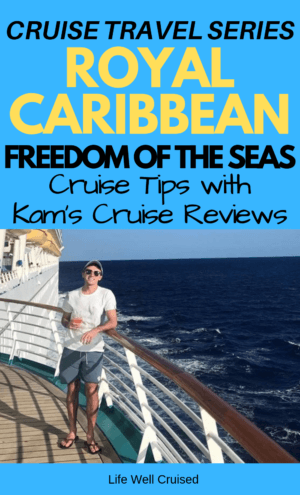 William's Bio:
Hey cruisers! My name's William but you can call me Kam. I run the Instagram and Blog account, Kam's Cruise Review. Come review, explore and chat with me about all things cruising! And before you know it, you'll be a Kam's Cruiser.
Thoughts from Ilana:
Thanks Kam (William) for sharing your cruise travel story. I love that you've been hooked on cruising since you were 4!
Kam's IG account is just a few months old, and is truly one of my favorite cruise accounts to follow. It's informative, lighthearted and adds a little cruise fun to my day.
You can find William's blog at Kam's Cruise Review, as well as on Instagram at Kam's Cruise Review.
Cruise Travel Stories:
Would you like to be featured? Do you have a cruise travel story to share? I'd love to hear about it and your ideas.
Send me an email: lifewellcruised@gmail.com or follow me and reach out on social media (links below)
Happy Cruising!
Ilana xoxo
Recommended posts:
21 Essential Things to Pack in Your Cruise Carry-On
15 Amazing Tips First Time Cruisers Need to Know
27 things To Do on a Cruise Sea Day (and not be bored)
Let's connect:
Follow me on Facebook at Life Well Cruised
Follow me on Pinterest at Life Well Cruised
Follow me on Instagram at Life Well Cruised