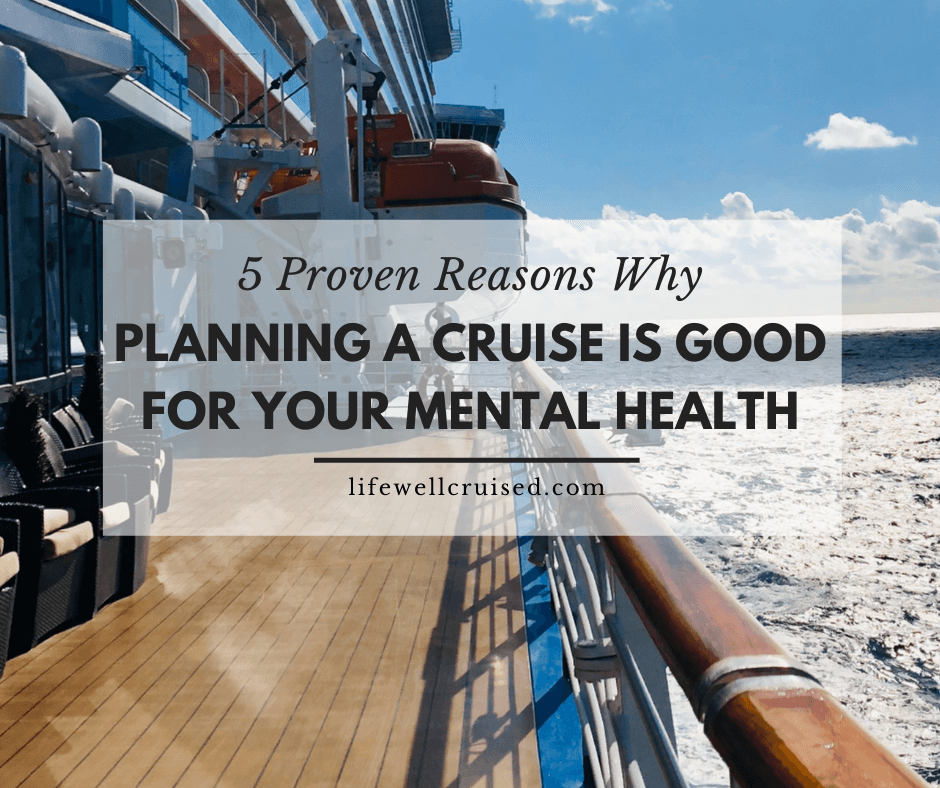 Planning a Cruise Vacation is Beneficial to our Mental Health
There's no question that over the last few weeks, we've seen a change that affects us all. At home, we may be dealing with different work and home life conditions, as we deal with the situation at this time.
If you're cruise has been cancelled, or you've made a decision to postpone it, it can be really disappointing. These cruises were meant to celebrate and enjoy life and times together. In some cases, they were anniversary, birthday and even honeymoon cruises. They were important, no doubt, and should be planned again, when the time is right.
But I what I realized, is that despite the situation right now, cruisers want to get back to cruising, even if eventually. In cruise Facebook communities, as well as on other social media, people want to talk about cruising (both past and future cruises).
Cruise Planning is Good for Our Mental Health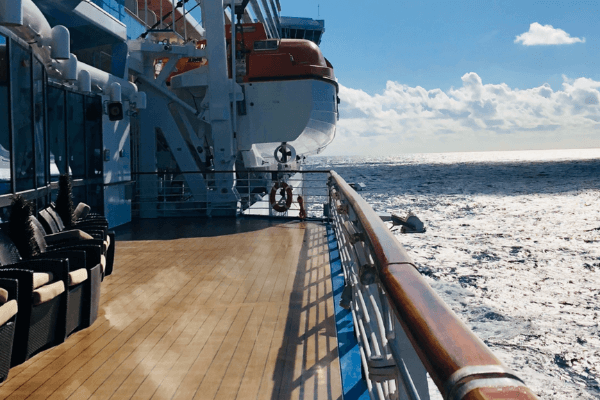 Have you ever noticed how planning a cruise vacation feels really good?
Researching cruise ships and itineraries, looking into cruise embarkation ports, choosing the best cabin for you, and even getting the best cruise deal – every step brings it's own excitement.
Planning for things, especially positive things, is really healthy for us. In fact, studies show that planning and taking vacations have both physical and mental benefits. Plus, taking vacations is linked to living longer!
1. Planning a cruise brings happiness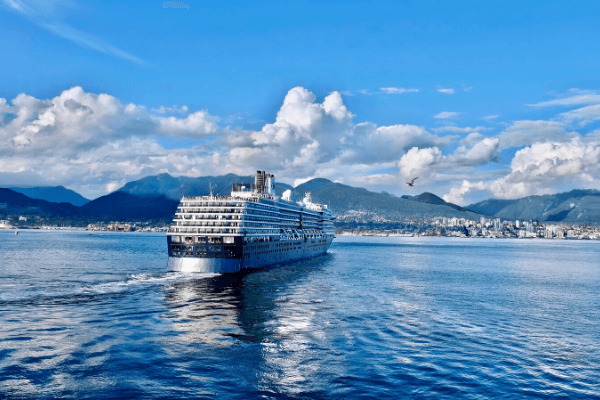 There's a meme that you may have seen going around in the past. It goes something like this:
"Money doesn't buy you happiness, but it can buy a cruise, and that's the same thing."
If you thought that mood-boosting feeling was in your imagination, it's more than that.
Studies have shown that the actual planning process before a vacation is just as important and beneficial as the vacation itself.
Pre-trip planning and anticipation releases endorphins, the happiness hormone. This feeling is exacerbated and continues even after the trip is taken, when the holiday is a stress-free one, such as a cruise.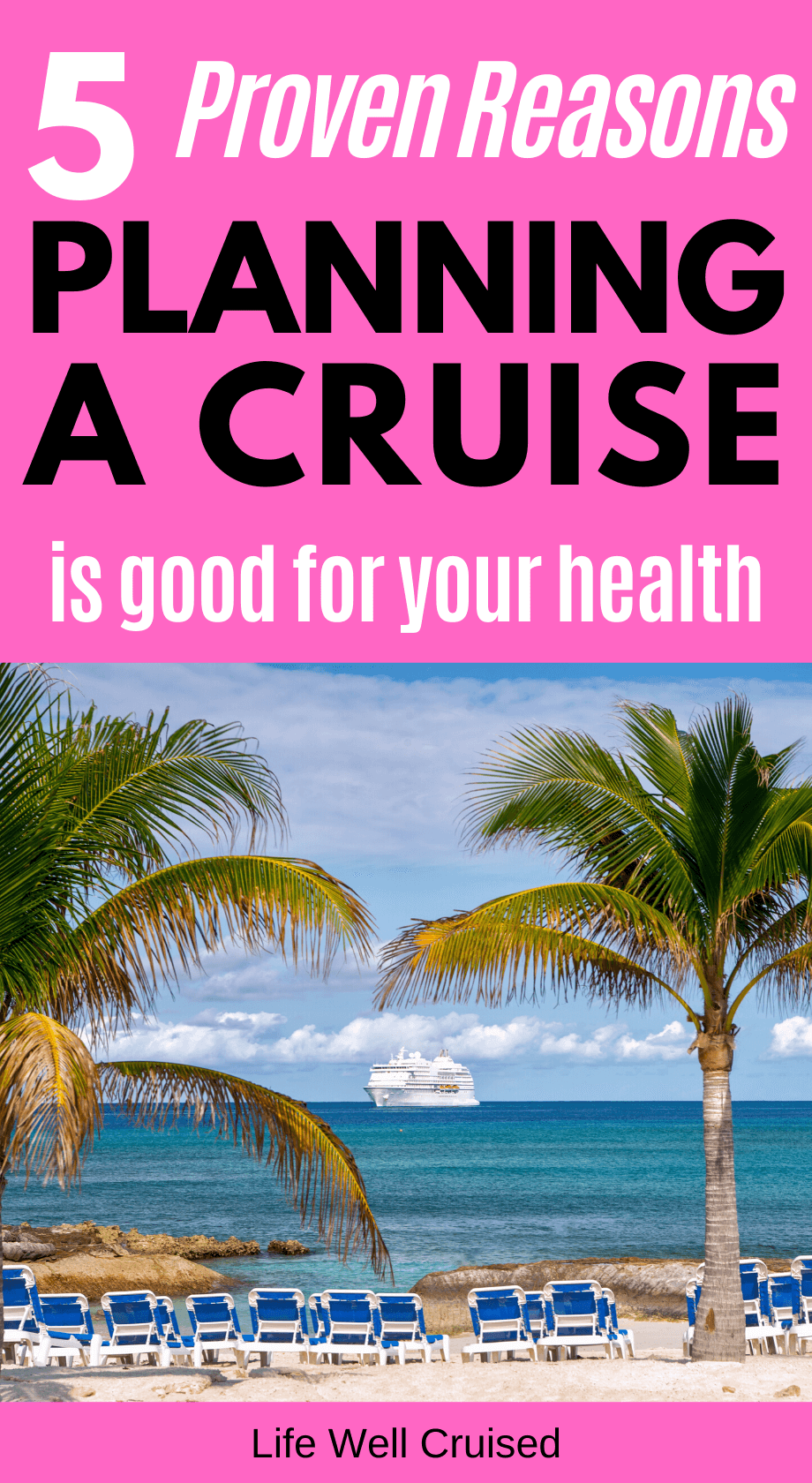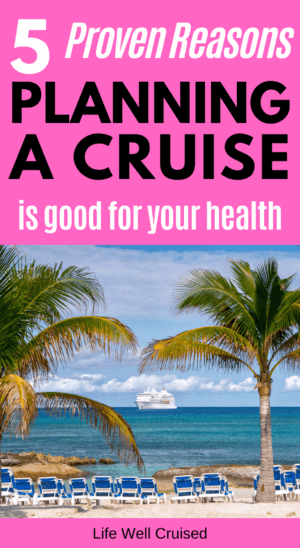 2. Planning a cruise vacation is a healthy distraction
During times that are difficult and stressful, putting our attention on positive things is good for us. Distracting ourselves from negative news that is repeated over and over in the media is a good thing.
Getting busy researching cruise ships and cruise lines, as well as possible itineraries and ports of call, is something positive we can do for our mental health.
Researching on cruise line websites, as well as gathering information and reviews on websites such as Cruise Critic, Cruisemates and several cruise blogs, is a way to get your brain focused on positive future plans.
One of my favorite things to do is to watch cruise vlogs on YouTube. If you want a break from the news, even for a hour or two in the evening, consider watching videos for pure happiness.
3. Planning and thinking about a cruise is calming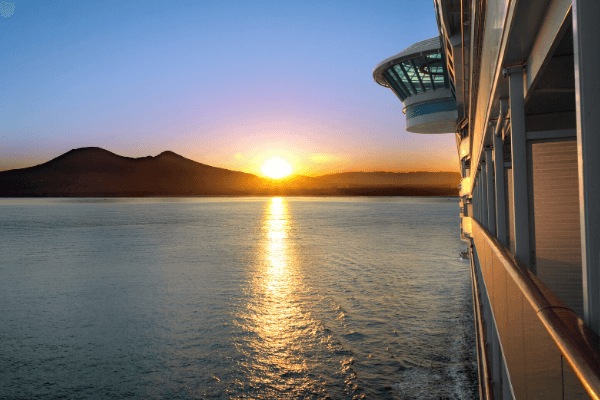 This probably goes without saying, but thinking about sailing across the ocean and visiting new lands is both calming and exhilarating.
The anticipation of cruise life and the calm seas…
Close your eyes for a moment and breathe in, did you feel that?
4. Cruising is good for relationships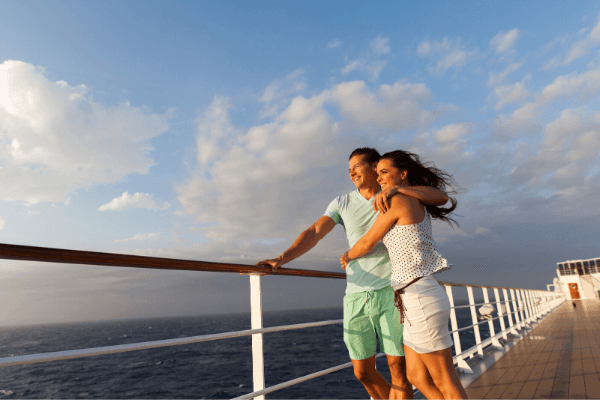 Life is meant to celebrate. Whether planning a cruise to commemorate a birthday, special anniversary or graduation, the pause in our day to day routine and work life brings balance to our mental health.
Even simply taking a romantic cruise for no reason at all is beneficial to relationships.
5. Planning a cruise helps us live longer
Having something special to look forward to brings optimism and longevity. Researching and the act of travel itself keeps our brain mentally active.
Studies have even shown that people who take vacations actually live longer.
The act of getting away from it all and having a mental break relieves stress and boosts our mental capacity.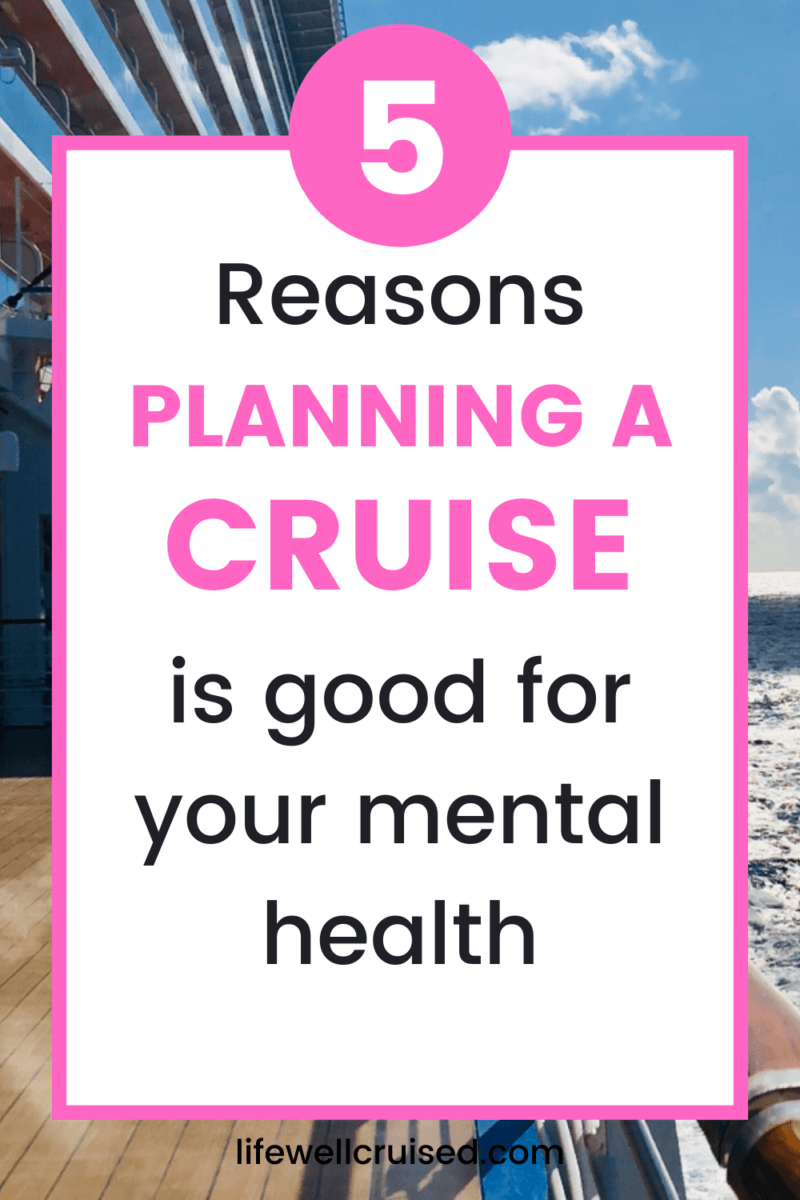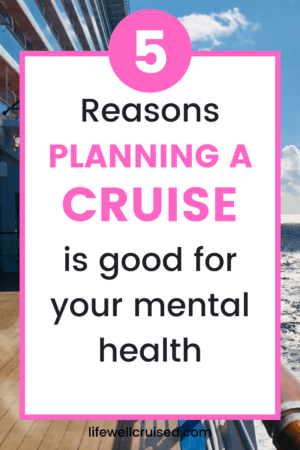 Final thoughts: Why Planning and Taking a Cruise is Good for Your Mental Health
It's not hard to find the benefits of taking and planning vacations – study after study confirms this. More so, if you've already planned a cruise vacation in particular, you know this to be true.
While any vacation is beneficial, there's something about the combination of traveling by sea and cruise life that is particularly special and calming.
If you're feeling stressed, consider beginning or getting back to planning your next cruise. Research cruise ships, cruise tips, destination guides – get excited and curious about what the future holds, even if in a few months or next year.
That's what I'll be doing 🙂
Do you agree? What cruise vacation are you considering that's lighting you up?
Happy Cruising!!
Ilana xoxo
P.S. If you enjoyed this post and found it helpful, please don't keep it to yourself ;-). Feel free to share on Pinterest, Facebook or Twitter (share buttons at the top). Thanks so much!
Related posts:
10 Things You Need to Know AFTER You Book a Cruise
30 Cruise Cabin Hacks Every Cruiser Needs to Know
25 most recommended Amazon Items to Bring on a cruise
How to Keep Healthy on a Cruise
Let's connect:
Follow me on Facebook at Life Well Cruised
Follow me onYouTube at Life Well Cruised (Vlogs and cruise tips)
Follow me on Pinterest at Life Well Cruised
Follow me on Instagram at Life Well Cruised