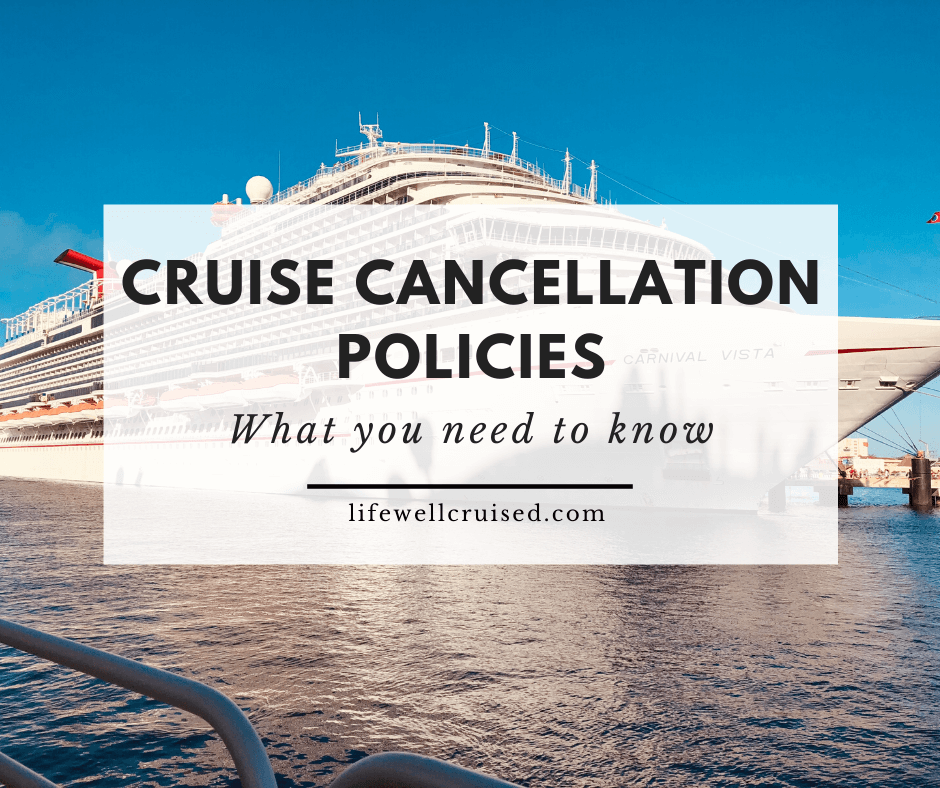 What You Need to Know About Cruise Line Cancellation policies
Have you been wondering if you should cancel an upcoming cruise due to the current situation?
There's no question that this has been a tough time for both cruise lines and passengers. If you've been following the situation, you know that there are changes even week to week.
Due to the current worldwide situation, cruise lines have temporarily suspended their cruises for a minimum of 30 days (until April 10 or after), and in some cases, 60 days.
This may bring about some uncertainty, especially in how it relates to travel plans in the next few months.
There's at least some good news. After all, we all want to plan and on our vacations, and cruise lines want us to sail.
Many cruise lines have put into place more flexible cruise cancellation policies, which offer cruise passengers peace of mind as they await and plan for a future cruise.
In this post, I'll be going through the basics of how cruise line cancellation policies work, as well information about how your cruise may be affected by the current cruise cancellations.
Update: Recently Celebrity Cruises and Royal Caribbean have both extended their expected dates to return to service. More information about dates and specific sailings can be found here: When Will Cruising Resume? Frequently Asked Questions
Please note, as always, the information provided is accurate to the best of my knowledge, but is being updated frequently. It's important to verify information and review your own situation with your travel adviser or the cruise line.
When will cruises resume and how do cancellation policies work?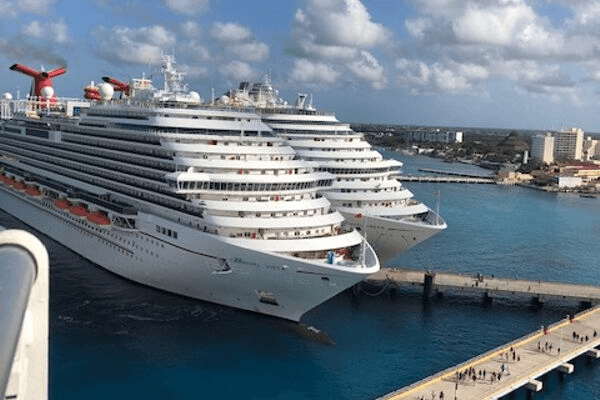 Cruising temporarily suspended for 30-60 days
Princess Cruises have since announced that they are voluntarily halting cruises for 60 days. Most other cruise lines including Royal Caribbean, Celebrity Cruises, Holland America, Carnival, and MSC have temporarily suspended cruises for 30 days.
Updates: Celebrity and Royal Caribbean have extended their resumption of service dates, including on Alaska sailings. A fair assumption is that can expect to hear more from other cruise lines soon.
Please see this post for current dates for major cruise lines: When Will Cruising Resume? Frequently Asked Questions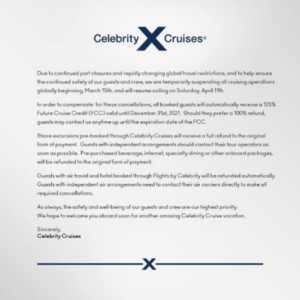 What happens if your cruise is cancelled by the cruise line?
If you're sailing in the time frame, you'll have received information from the cruise line about refund policies and Future Cruise Credit offers.
Many cruise line offers are offering fairly generous Future Cruise Credits to those who's cruises have been cancelled, as well as an option for a refund.
It's a good idea to consider your options to see what's most advantageous to your situation and future cruise travel plans.
How is the current situation affecting future cruises?
If you have a cruise booked in the future, you might be wondering what will happen in a few weeks when cruises are supposed to sail again.
Current information will be updated on your cruise line website. At the moment, cruise lines have stated that they are adjusting and evaluating and will give more information when they have it.
Since many cruise lines have implemented flexible cancellation policies, you do have more time to consider your options.
Since the situation is constantly evolving, always verify with cruise line websites for the most current and accurate information.
How do new cruise line cancellation policies work, and what do you need to be aware of?
Many major cruise lines including Carnival, Princess Cruises, Holland America, Royal Caribbean, Celebrity Cruises, Azamara, and Norwegian Cruise Line have implemented new flexible cancellation policies.
This applies to cruises that are not cancelled by the cruise line due to the temporary suspension of sailings. Cruises that are cancelled by the cruise line have different refund policies in place. If your cruise falls within this time frame, please see your cruise line website for information pertaining to your cruise and sail date.
Cruise line policies differ slightly, but most allow guests the ability to cancel up until either 72 or 48 hours before the cruise, without the usual cancellation penalties.
In some cases there are additional on board credits being offered to those who sail. Additionally, these new cancellation policies may be applicable to certain sail dates.
These policies will hopefully help anyone who feels that they shouldn't cruise at this time and decides to cancel, as well as those planning for future cruise vacations.
As always, please check your cruise line web site for the most current information.
Here are some common questions and answers about cruise line cancellation policies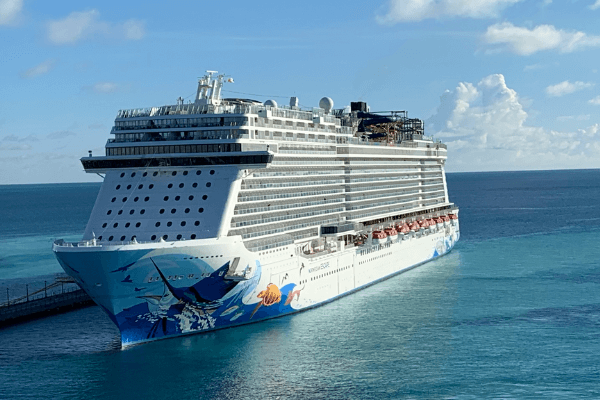 When the cruise line says I get 100% future cruise credit, what does this mean?
This means that most cruise lines have temporarily changed their cancellation policies, to allow cruise passengers to cancel quite close to the sail date should they decide not to cruise. In this case rather that incur the usual cancellation fees, the cruise line will issue a full 100% refund of the cruise as a Future Cruise Credit.
A Future Cruise Credit can be used on any cruise within the same cruise line.
As always, please verify the cruise line's cancellation policy on their website for the most accurate and up to date information.
"Will I get a refund?"
The way these new temporary cancellation policies work is that you will receive a Future Cruise Credit in the amount of whatever the cancellation fees would normally be. The remainder would be refunded to your credit card or original method of payment.
For example, if your cancellation penalties are 50% – you'll receive 50% of the total cruise paid as a Future Cruise Credit, and the other 50% as a refund
If your cancellation penalties are 75% – you'll receive 75% of the total cruise paid as a Future Cruise Credit, and the other 25% as a refund
If your cancellation penalties are 100% – you'll receive 100% of the total cruise paid as a Future Cruise Credit
You can find this information on your cruise contract or on the cruise line website, and as always, you can contact your travel agent for clarification and assistance.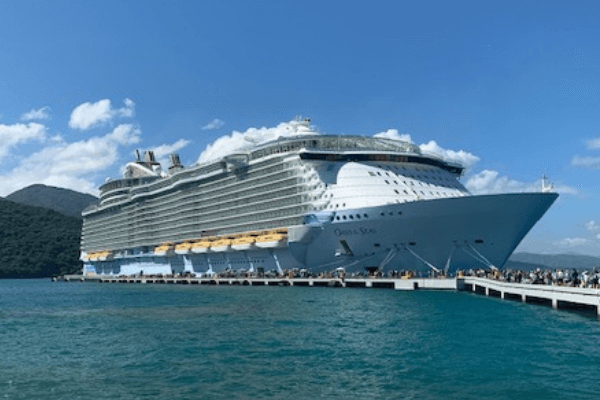 "Until when can I use my Future Cruise Credit to book another cruise?"
Each cruise line has different terms and conditions, however in most cases it can be used for a year of more. Please check the specific policies for your cruise on your cruise line's website.
Will I still get the perks or promotions I had on my original booking?
Unfortunately promotions and perks that were applied on your booking, are not able to be transferred over. When you book your future cruise, you'll be subject to current pricing as well as sales and promotions.
What about canceling my air and hotels?
If you've purchased air independently, please verify the airline cancellation policy. Due to circumstances, some airlines are offering some assistance.
Likewise, check with the hotel or booking company to know about their cancellation policies.
If you have travel insurance, check if cancellation in these circumstances is covered by your policy.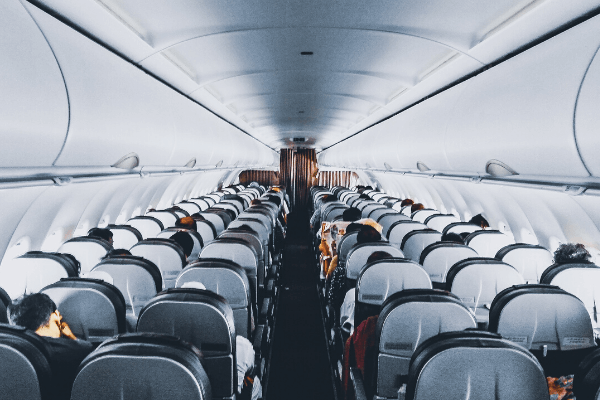 What if I've purchased Cruise Line Air?
If you've purchased your flights with your cruise line, such as Princess Cruises' EZAir or Royal Caribbean's Air2Sea, you're probably in luck for a couple of reasons.
Firstly, if you cancel your cruise during this exceptional time, in many cases you'll have a "refund" for your air as a Future Cruise Credit.
However, also helpful in situations like this, is the assistance provided should you need to reschedule flights due to an unlikely cancellation (as we are seeing in the above cases)
Tip: If you have a cruise booked for the future and you have not yet purchased your flights, consider using flexible cruise line air after reviewing the pros and cons for you.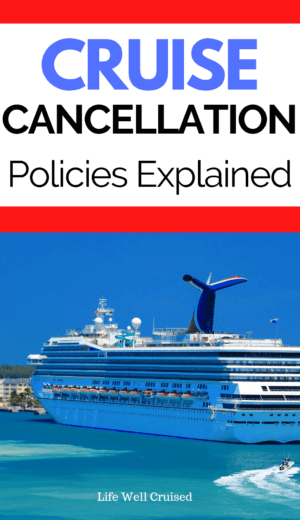 Final thoughts: Should You Cancel Your Cruise: Cruise Cancellation Policies
There's no question that the current situation is causing an upset for cruising and traveling, and have an affect on the communities in which we live. By taking precautions now, we will all get through this time.
Whether you choose to cruise or not at this time, is your decision. There's no good or bad answer, and each person's situation and circumstance is different.
For myself, I have cruises booked in the next few months. I'm relieved to have cruise line cancellation policies in place during this time, just in case. My own perspective is that for now, our family is planning on going on our cruise.
I'll be watching over the next few weeks to see how things evolve and unfold, and will be hopeful that cruise ships will become even safer to travel at this time.
How do you feel about the situation? Are you considering cancelling your cruise or will you be waiting and making a decision at a later date? Or, are you cruising no matter what?
Please let me know in the comments below.
Happy Cruising!
Ilana xoxo
If you've found this helpful, please don't keep it to yourself ;-)! Please share on Facebook or Pin and save for later on Pinterest (buttons at the top). Thanks so much!