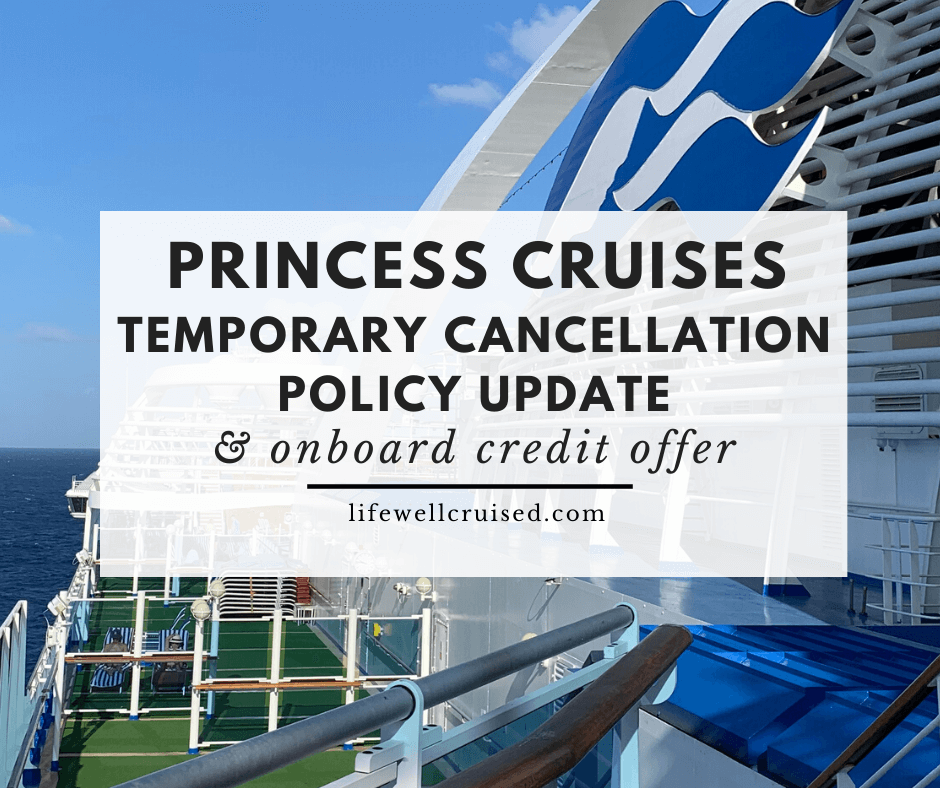 Princess Cruises: Temporary Change to Cancellation Policy & Cruise Incentives (due to Covid-19/Coronavirus concerns)
As an avid cruiser watching the Coronavirus or Covid-19 situation evolve over the last few weeks, I'm so happy to see this temporary modification of the cancellation policy by Princess Cruises, which gives choices and flexibility to cruise passengers.
As a matter of fact, it's presently 3:52 am as I write this! While I don't typically cover "breaking news" stories, this one feels close to my heart and literally called me out of bed.
It's GREAT NEWS for cruisers, and I felt I need to share my thoughts.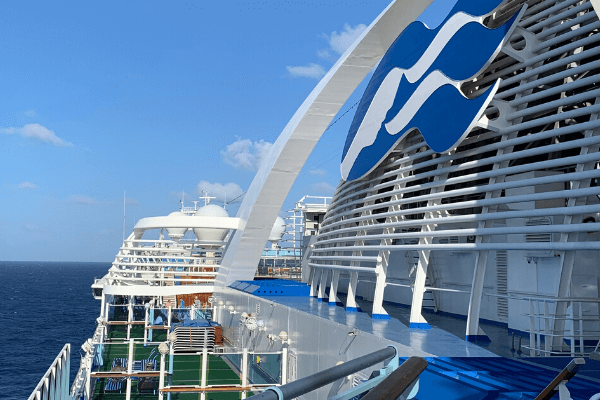 The fact is, cruise lines are doing an amazing job dealing with a difficult situation. The stringing embarkation protocols as well as the vigilant disinfection is helping to make cruise ships safe for cruise travelers.
As well, despite recent news of a couple of ships that weren't allowed to dock in certain ports, dozens of cruise ships have been sailing and all has been well both on board and in ports.
However, for some people, having a choice to postpone a cruise for a few months, will give peace of mind.
Personally, based on what I've read about Covid 19 and knowing what I do about cruise line precautions during this time, I feel safe to travel. Yet I know, everyone's personal situation is different.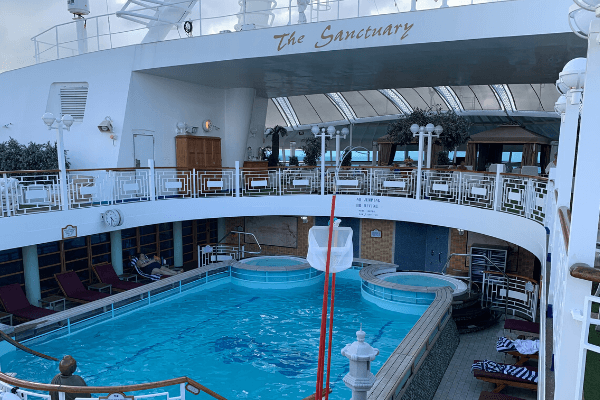 Princess Cruises Revised Cancellation Policy (Temporary beginning March 5, 2020)
Princess Cruises is temporarily making some changes to their cancellation policy for cruises departing up to May 31, 2020, which is allowing more flexibility.
Details may vary based on your cruise date, so please view the Princess website and verify your own specific booking with Princess Cruises or your travel agent.
April 3, 2020 or earlier – Cancel up to 72 hours before sailing to receive Future Cruise Credit (FCC) for 100% of cancellation fees
April 4, 2020 – May 31, 2020 – Cancel by March 31 and receive Future Cruise Credit for 100% of cancellation fees
June 1, 2020 – June 30, 2020 – Final Payment moves to 60 days prior to sailing
*General informational purposes only – for the most current and accurate information, please visit the cruise line website.
Princess Cruises Temporary Cancellation Policy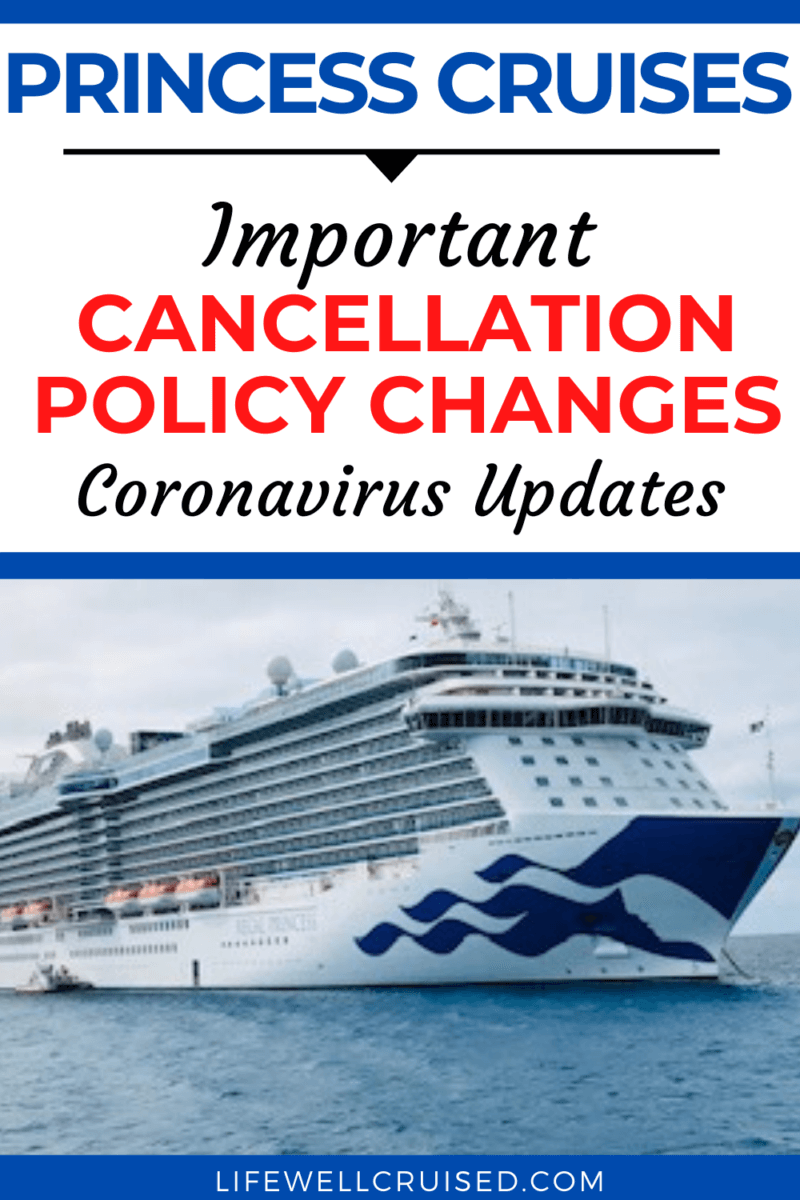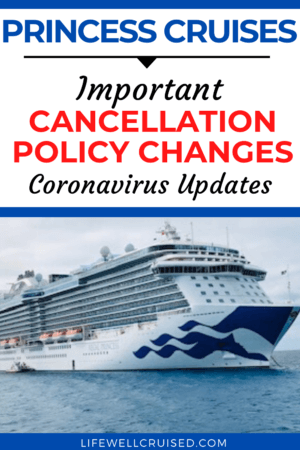 CRUISE INCENTIVES (On board credits)
The good news doesn't stop there. For those who choose to cruise, Princess Cruises is offering onboard credits to it's passengers.
According to Princess Cruises, cruises departing between March 9 and May 31 will receive the following Onboard Credit amounts:
$100 USD / $150 AUD per stateroom for 3 and 4 day cruises
$150 USD / $225 AUD per stateroom for 5 day cruises
$200 USD / $300 AUD per stateroom for 6 day and longer cruises
As always, but especially because this situation is evolving and information may change, please check the Princess Cruises website for the most current information.
More information about what cruise lines are doing in response to Covid 19 can be found here: Cruise Line International Association (CLIA) Statement on Covid-19
Final thoughts: Princess Cruises Modifies Cancellation Policy Due to Coronavirus/Covid-19
On March 5, Princess Cruises released a temporary cancellation policy to assist guests who are cruising over the next couple of months. The flexibility for cruise passengers during what is a difficult situation is a great example of excellent care for it's customers.
Additionally, a gesture of additional on board credit for those who do not change their bookings is a nice incentive for those that feel comfortable continuing with their cruise travel plans.
Cruising with Princess?
You may enjoy these posts:
21 Things You Need to Know About Ocean Medallion
Princess Cruises: 15 Tips, Tricks and Insider Secrets (you really want to know)
12 Top Reasons to Cruise with Princess Cruises
Do you have an upcoming cruise booked that's affected? How do you feel about the situation and will you be cruising? Please let me know in the comments below.
Happy Cruising!
Ilana xoxo
P.S. If you enjoyed this post and found it helpful, please don't keep it to yourself ;-). Feel free to share on Pinterest, Facebook or Twitter (share buttons at the top). Thanks so much!
Related posts:
17 Cruise Stateroom Essentials Every Cruiser Needs (to Organize and Sanitize)
25 most recommended Amazon Items to Bring on a cruise
What's included in your Cruise Price (and What's Not)
21 Things People Forget to Pack for a Cruise (and regret)
Let's connect:
Follow me on Facebook at Life Well Cruised
Follow me onYouTube at Life Well Cruised (Vlogs and cruise tips)
Follow me on Pinterest at Life Well Cruised
Follow me on Instagram at Life Well Cruised