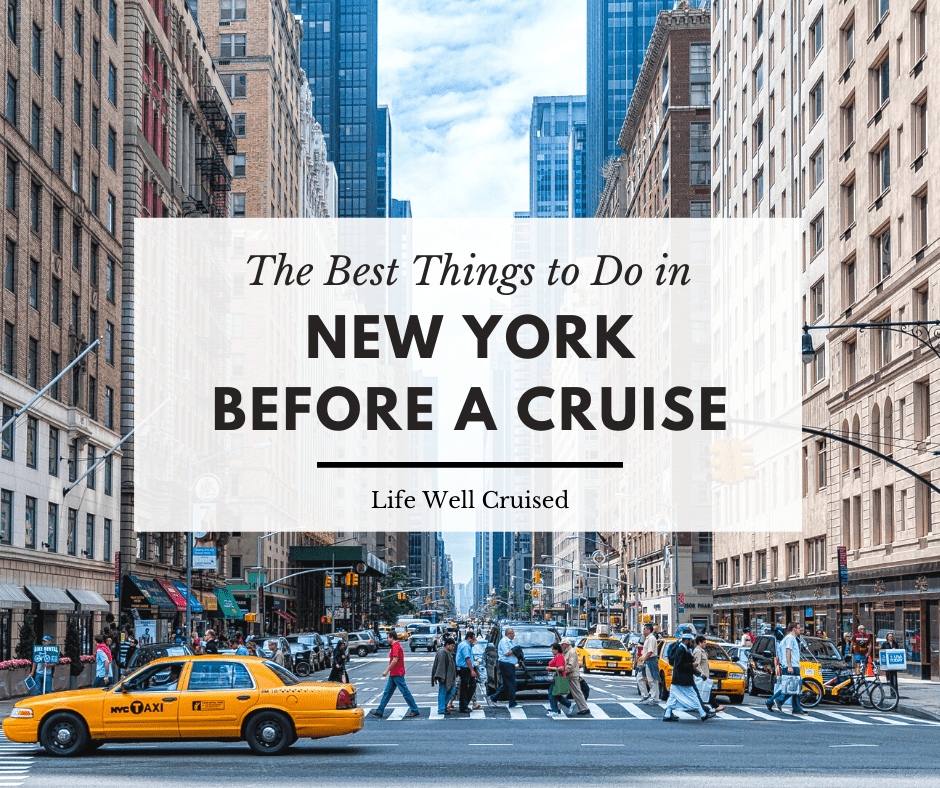 If you're going on a cruise leaving from Manhattan, New York or Cape Liberty, New Jersey, you might be wondering what to do before or after your cruise.
Visiting New York City for at least a day, is well worth it! You may want to experience some of New York's popular tourist attractions or do something a little bit different, especially if you've been to NYC before.
In this post, I asked Jessie Festa, New York based travel blogger and owner of NYC Photo Journeys for her recommendations of the best things to do in New York before a cruise.
This post contains affiliate links which means if you click and buy that I may make a commission, at no cost to you. Please see my disclosure policy for details.
As an Amazon Associate I earn from qualifying purchases.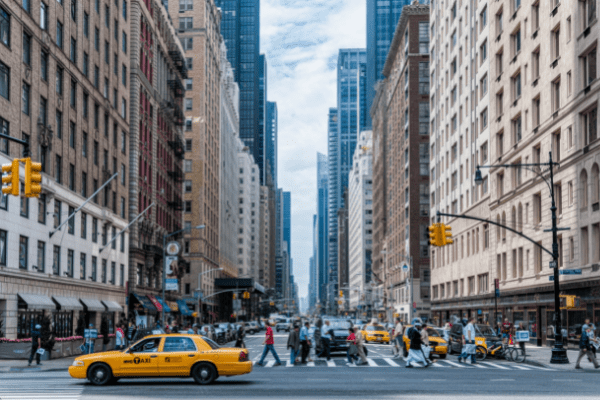 What to Do in New York City Before or After a Cruise
If people are visiting New York City for the first time, what are some must-see attractions or things to do?
First of all, congrats on such an exciting trip! I may be a bit biased, but I truly think New York is one of the greatest cities in the world.
For a solid first-time itinerary, I recommend mixing some of the more popular attractions with some lesser-known experiences and events.
To start, book a Statue of Liberty and Ellis Island tour to get an understanding of NYC history and how it became the culturally-rich place it is today. The audio tour at the Statue of Liberty is phenomenal.
From there, choose at least one museum – more if you have the time. You'll find many renowned institutions like the Metropolitan Museum of Art and the Cooper Hewitt, Smithsonian Design Museum along the Upper East Side's "Museum Mile".
There is also the Natural History Museum in the Upper West Side, the Whitney Museum of American Art in Chelsea, and the Museum of Modern Art in Midtown, to name a few.
One of my favorite museums is the Tenenment Museum, which actually takes you into a historic tenement building to learn about the lives of families who lived in the Lower East Side in the late 1800s/early 1900s.
From there, I suggest choosing a Broadway Show as well as an observation deck like Top of the Rock or the One World Observatory.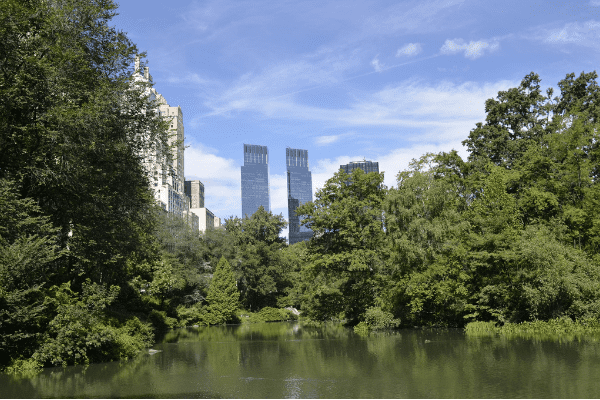 Free & Inexpensive Things to Do In New York City
Keep in mind, if the above are out of your budget, you can always opt for free museums (many also offer select free nights), Off-Broadway and Off-Off-Broadway Shows, and rooftop lounges where your admission is the price of a cocktail. Many times, these experiences also give you more of a local feel.
Speaking of local, one attraction that is both touristy and beloved by locals is Central Park, so spend time there wandering, seeing the attractions, picnicking, or attending one of the many events on the park calendar.
Of course, New York City is known as the "city that never sleeps" – so make sure to add some nightlife to your itinerary. The good thing is there are so many options that even if you hate clubs and bars you'll be able to find some evening entertainment.
A few places to check out at night include Comic Strip Live for live comedy, Brooklyn Mirage for raves and live DJs, Blue Note Jazz Club for live jazz, Cafe Wha? for live bands, Westlight for an epic rooftop experience, and Ginny's Supper Club for a ​​1920s Harlem speakeasy experience.
Related: Cruising to Bermuda from New York or New Jersey
For those that have visited New York City before, are there some unique experiences or places to see that you recommend as a local tour guide?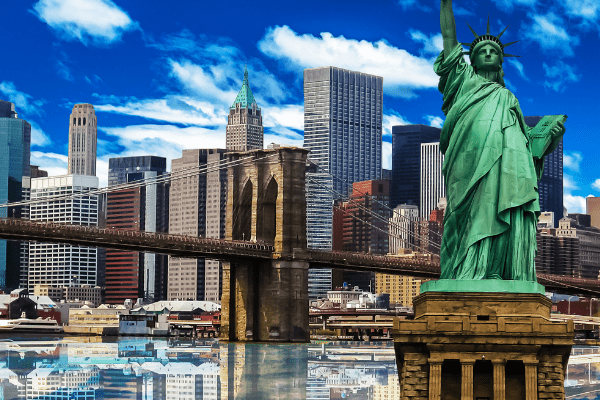 If you've visited NYC before, I recommend choosing a few neighborhoods to get lost in. As a local, one of my favorite things to do is ride the subway to a new station and just wander areas like SoHo, Greenwich Village, Chelsea, the Upper East Side, Williamsburg, and Astoria.
This also means exploring beyond Manhattan. For instance, while Staten Island may feel far, there is plenty to see – plus the view of the Statue of Liberty from the free Staten Island Ferry is stunning.
In terms of specific experiences within NYC, a few to get on your radar include exploring street art at places like the Bushwick Collective or around the World Trade Center, seeing an immersive art installation or warehouse popup like Artechhouse, doing a brewery crawl in Long Island City, or visiting some of the many quirky museums like the City Reliquary in Brooklyn – which shares NYC history through unusual artifacts and themed exhibits.
For a unique evening experience, get tickets to Sleep No More. Inspired by Macbeth, it's an immersive show where you don a mask and follow characters around a makeshift hotel. The show is quite dark, but if you don't mind the macabre it's very interesting.
Is there anything that might surprise tourists when visiting NYC?
How budget-friendly it can be! Yes, hotels tend be pricey, but if you're flexible with your itinerary you can find loads of free and cheap things to do.
To find these budget experiences, I recommend subscribing to local events newsletters – like The Skint, which shares cheap things to do – and checking park calendars. You'll often find free tours, concerts, comedy shows, and more, particularly in the warmer months.
Speaking of parks, people are often also surprised about how many parks and islands there are! While many tourists simply think of Central Park, there are actually over 1700 parks and over 35 islands across NYC's five boroughs.
Related: 50 Must-Have Amazon Cruise Essentials
Get The Ultimate Cruise Planner
Regular price: $27 Now just $17!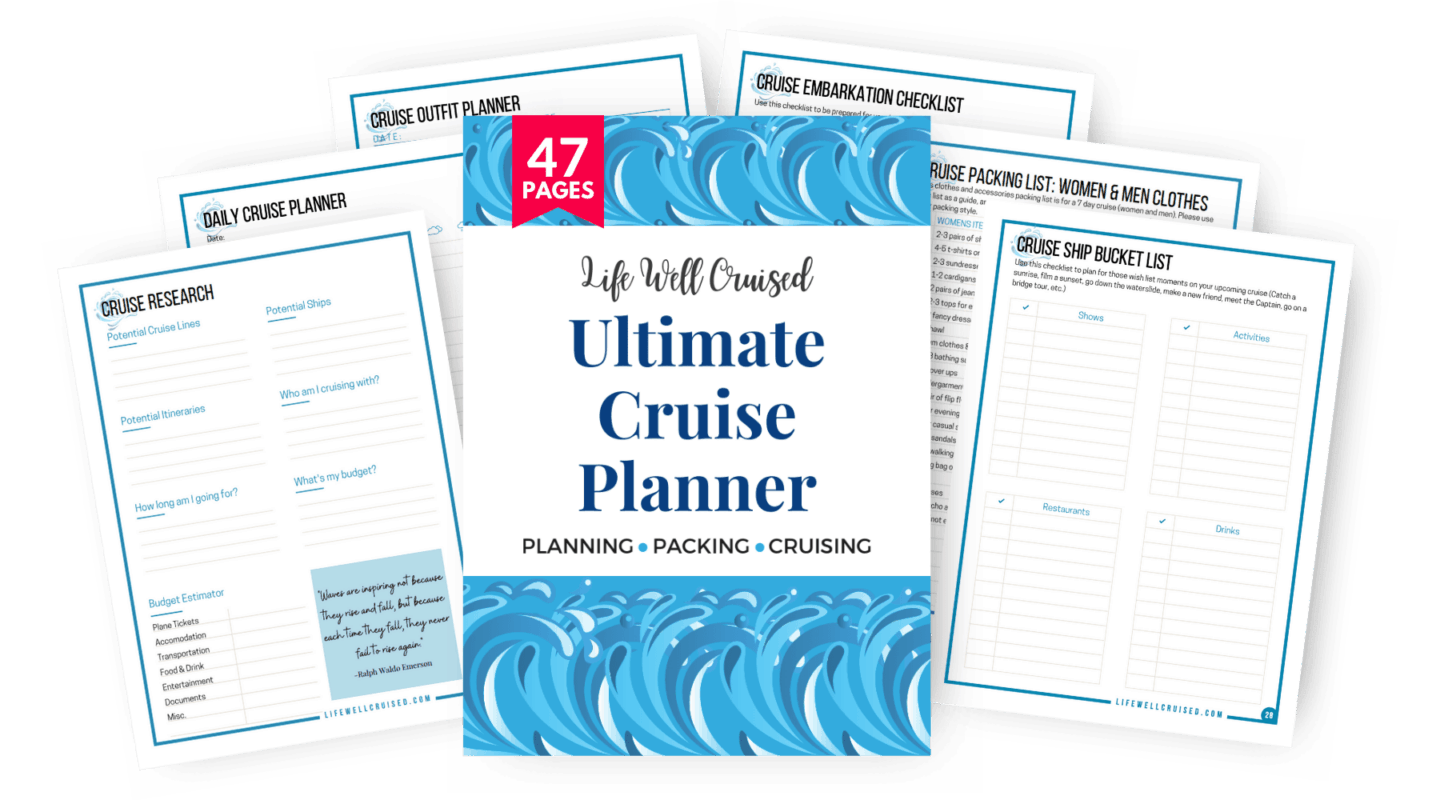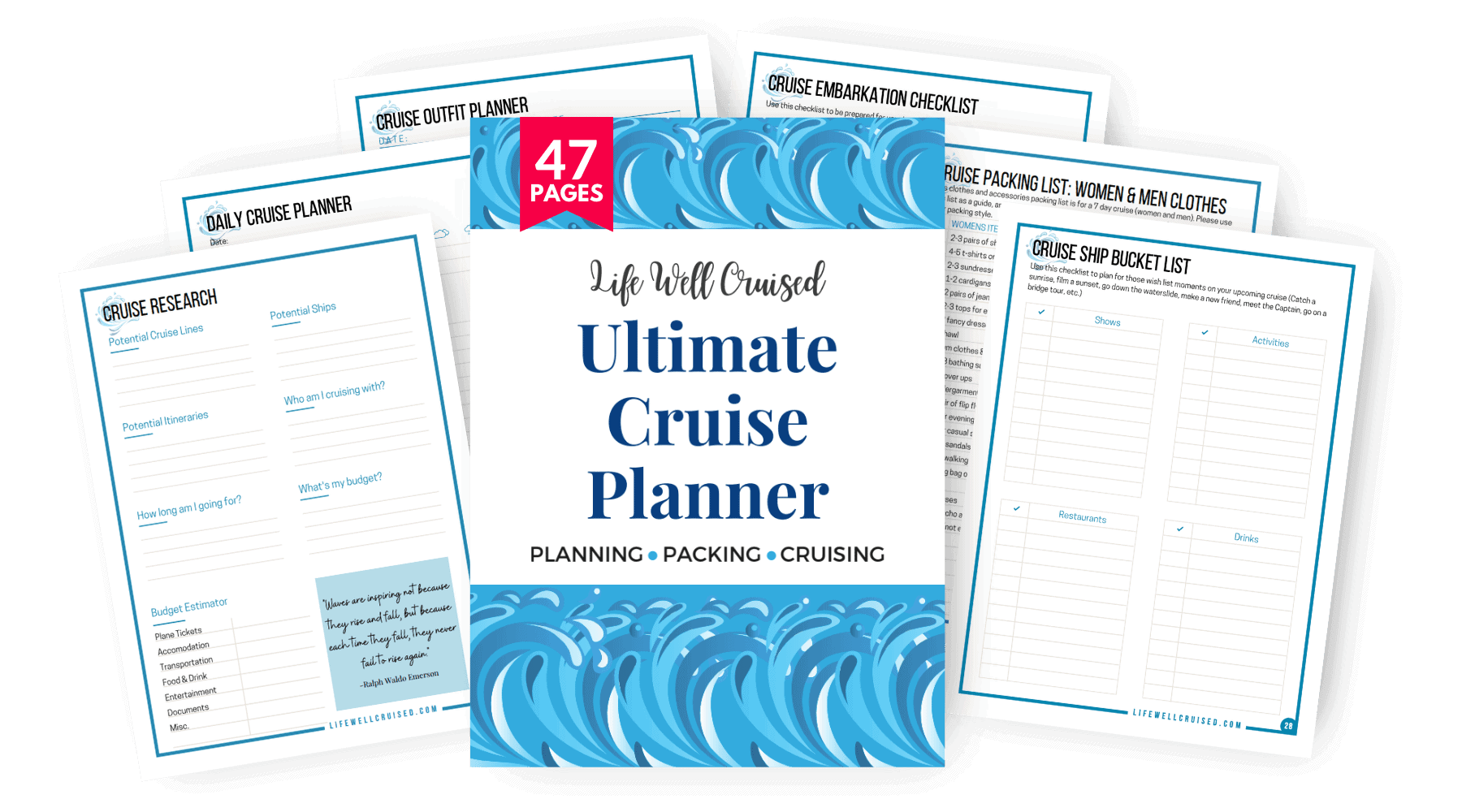 What are some foods or restaurants that people should try when in New York City?
One great thing about NYC is it is a melting pot of cultures, so you can truly find any type of food – as well as many unique concept restaurants.
First of all, there are many local companies offering cooking classes, like Taste Buds Kitchen, Pizza School NYC, and the Institute of Culinary Education (ICE).
If you enjoy drinks, definitely don't miss boozy brunch. There are so many great places, though a few of my favorites are Siena Cafe in the Upper East Side – which has great food and is super budget-friendly – and Maya, which offers unlimited drinks and unlimited food.
A few other fun culinary experiences to have include eating authentic Italian food along Arthur Avenue in The Bronx, enjoying karaoke and Korean BBQ in Koreatown, or walking down Bleeker Street in the West Village and stopping at the various eateries for bites of cheese and arancini.
For those who would like to shop in New York City, where do you recommend?
Fifth Avenue is great for window shopping at super luxury retailers like Bergdorf Goodman and Versace, but for something more affordable and local, I personally love the boutiques in SoHo (Manhattan) as well as the thrift stores in Williamsburg and Bushwick (Brooklyn).
There is a thrift store called Monk Vintage in Williamsburg that has amazing finds for really cheap. I've bought everything from jeans to berets for $5!
As a photographer, what are some of the best spots to take photos in NYC?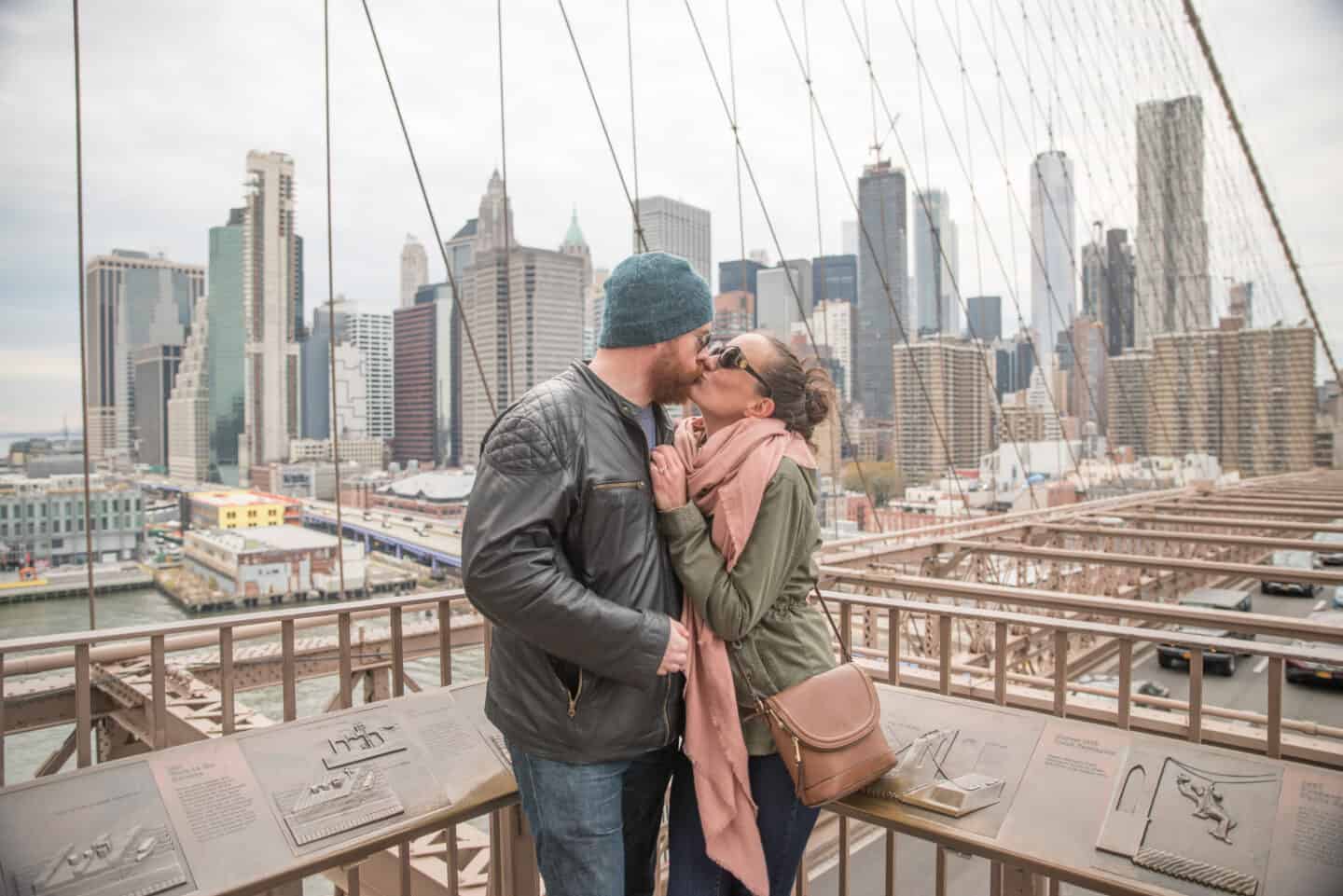 It depends on what type of photography you're hoping to capture, though I truly think Central Park is one of the most stunning places in NYC. You can get so many different types of shots; nature, architecture, local life, wildlife, skyline, water views.
I also really love walking over the Brooklyn Bridge into DUMBO and wandering Brooklyn Bridge Park. The Time Out New York Market has a rooftop park I often take guests onto, too!
What are the most popular and recommended NYC tours for a day visit?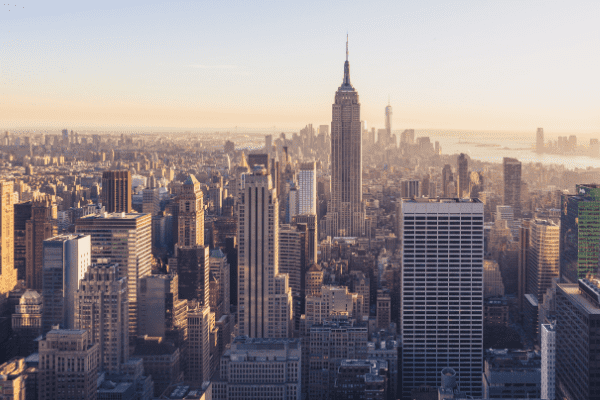 What is neat about NYC Photo Journeys' tours is you can choose from 10 itineraries – or opt to have something customized to your interests.
Whatever itinerary you choose, you'll get a private tour as well as professional photos of your group to keep.
In terms of the most popular itineraries, many first-time NYC visitors opt for the 2-hour Times Square – Central Park – Upper East Side – Brooklyn Bridge route, which is very classic. Many like to add an additional hour to also visit DUMBO, which awards fantastic skyline views.
People who have visited NYC before will often opt for World Trade Center – Brooklyn Bridge – DUMBO, which is a mix of street art, skyline views, and architecture. I also love taking people across the Williamsburg Bridge – which is much less touristy than the Brooklyn Bridge – and into Brooklyn neighorbohoods like Williamsburg and Bushwick.
Book a Tour of New York City with NYC Photo Journeys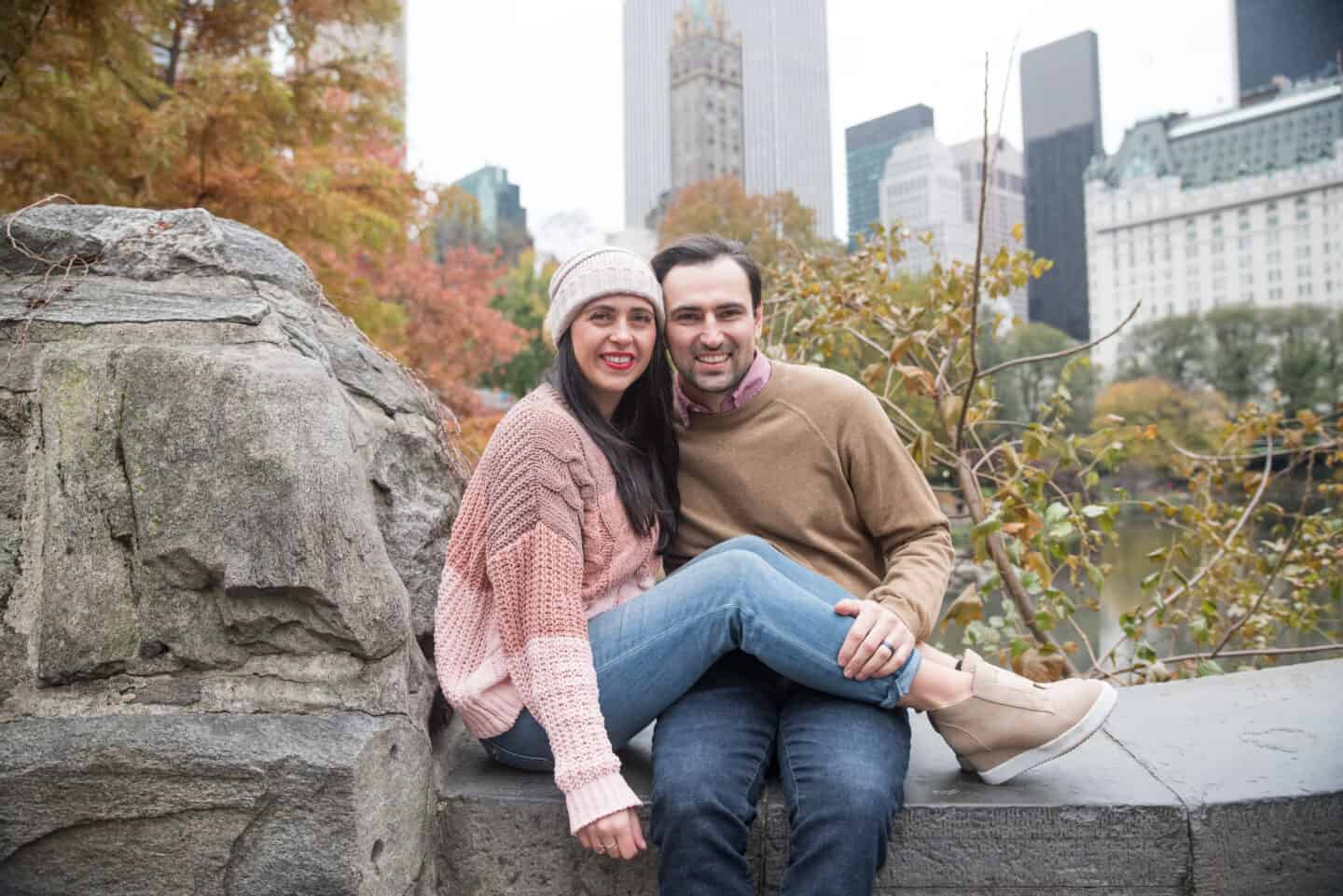 Here's more information about NYC Photo Journeys and how to book a tour when you're visiting New York before or after your cruise.
Get $10 off your tour with code LIFEWELLCRUISED.
NYC Photo Journeys is a woman-owned and operated company offering private photography experiences. Forget your typical guides in branded t-shirts holding up a sign as they corral a large group, as tours are private and designed to feel like a local friend is taking you around the city.
It was founded by travel blogger Jessie Festa of Jessie on a Journey, who wanted to create a solution to the problem of not being able to get print-worthy photos with everyone in them when traveling.
And thus, the private NYC Photo Journey was born. Part tour, part photoshoot, the experience allows travelers to see the sights with a local and licensed tour guide – and preserve cherished memories in the process.
After having requests from bloggers and influencers wanting styled shoots for their personal brands, Jessie also launched the NYC Influencer Shoot – a 100% custom shoot that includes a pre-shoot planning call. This experience also allows those who don't have a personal brand to play model for a day and enjoy a custom solo, family, friend, or couples photoshoot.
Along with these experiences, NYC Photo Journeys offers photography for City Hall and Zoom weddings, engagements, events, and more.
A portion of proceeds are also donated to global and local charities. We donate 1% of direct tour booking profits to 100cameras and $3 per TripAdvisor review to a rorotating local charity. For 2022, it's City Harvest, New York City's largest food rescue organization.
Website and Information: NYC Photo Journeys (use code LIFEWELLCRUISED for $10 off)
Email: info@nycphotojourneys.com
Phone/Text: (929) 266-9248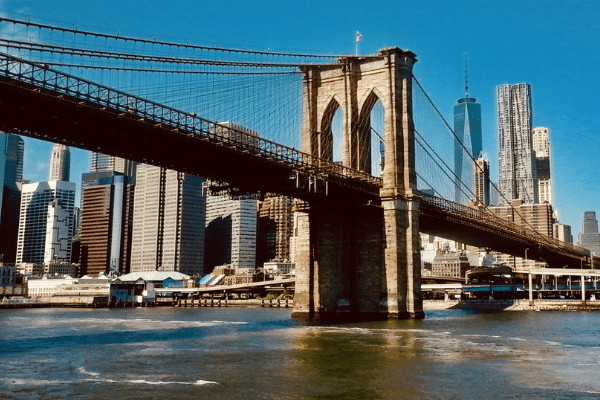 Words from Ilana
Thanks Jessie for the great information about things to do in New York City before or after a cruise! We love visiting NYC and can't wait for our next opportunity!
Guest Interview Bio
Jessie Festa is an NYC-based content creator. She is the founder of the solo female travel blog, Jessie on a Journey, and is editor-in-chief of Epicure & Culture, an online conscious tourism magazine. Along with writing, Jessie is a professional photographer and is the owner of NYC Photo Journeys, which offers New York photo tours, photo shoots, and wedding photography. Her work has appeared in publications like USA Today, CNN, Business Insider, Thrillist, and WestJet Magazine.
Get The Ultimate Cruise Planner
Regular price: $27 Now just $17!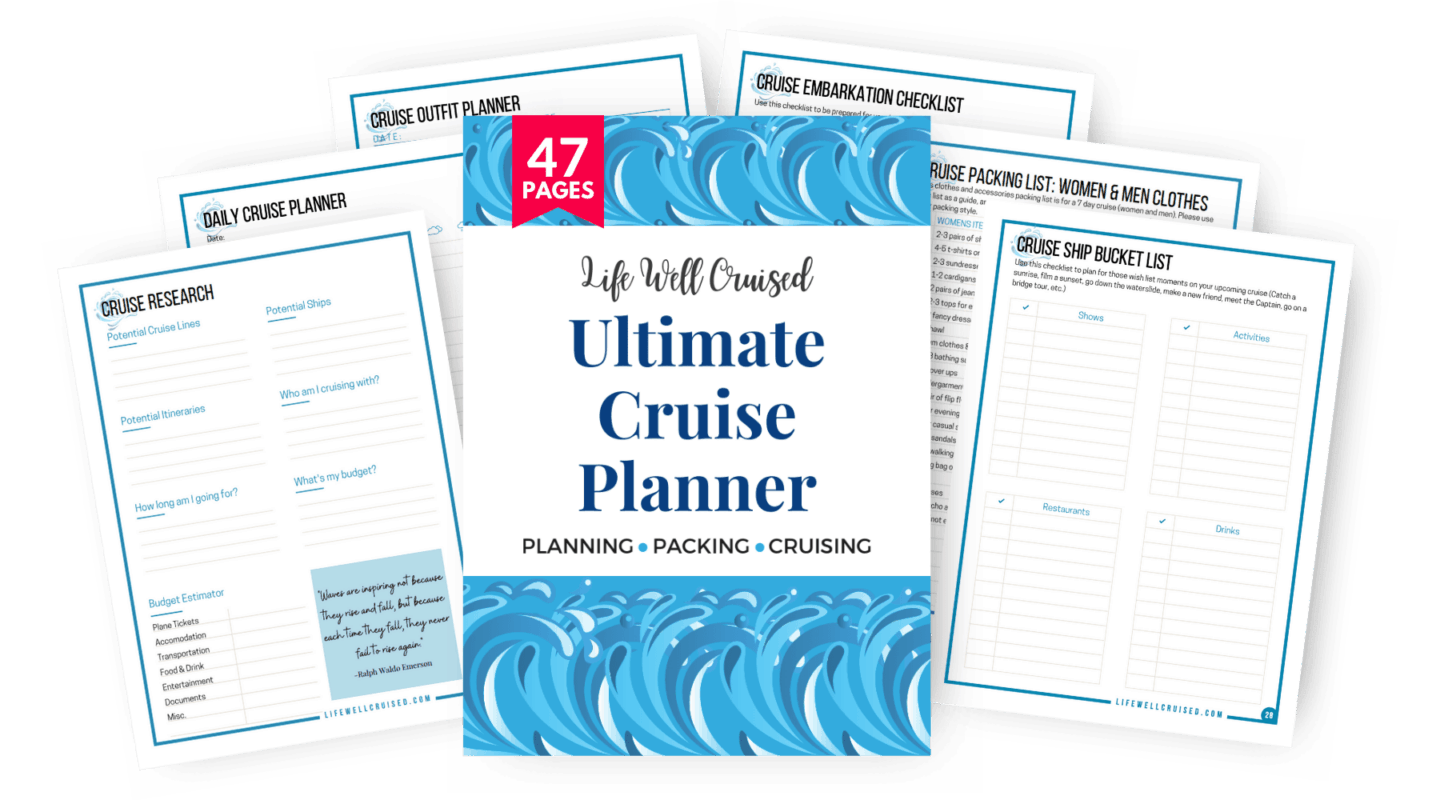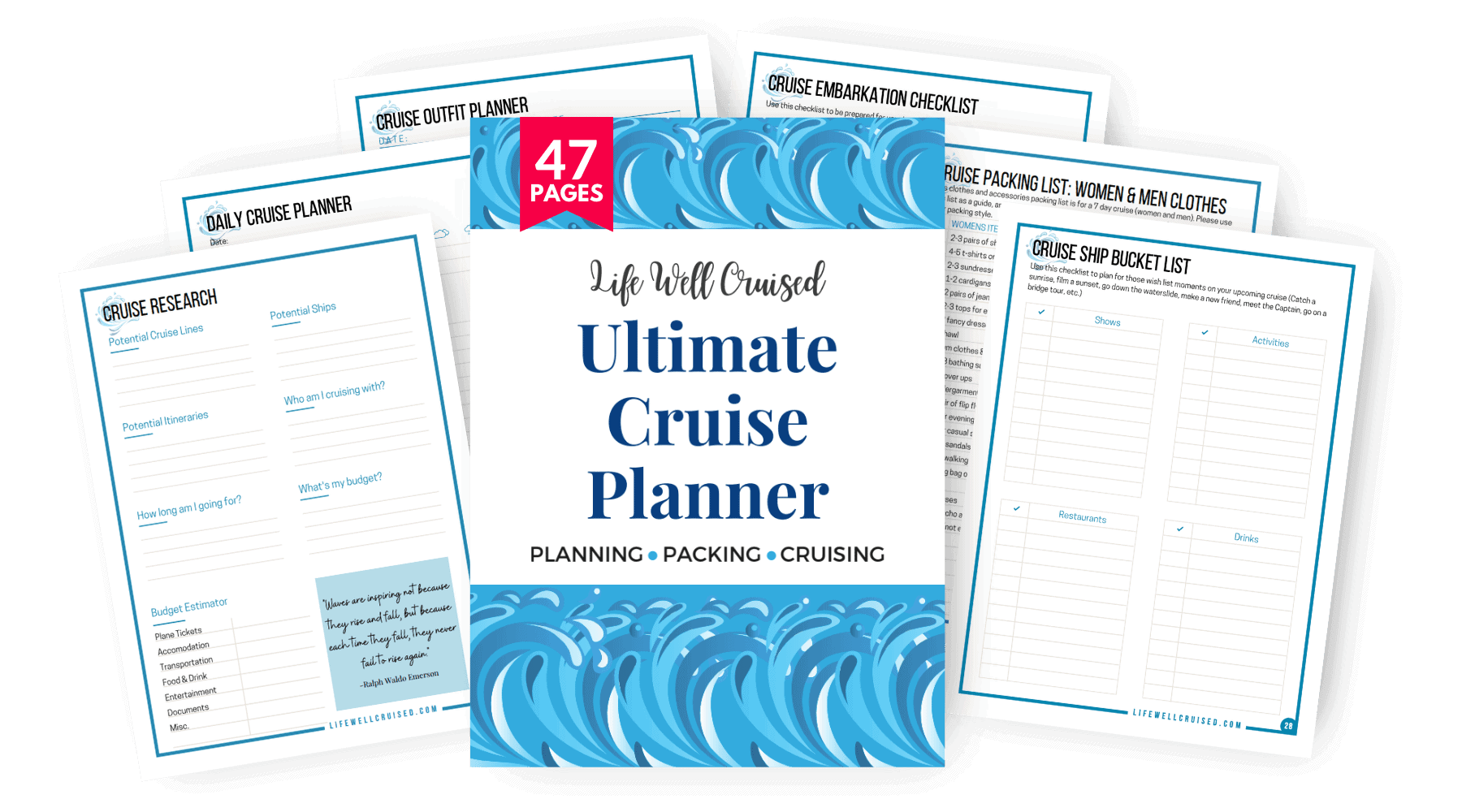 Related & Popular Posts
Final Thoughts on Best Things to Do in New York Before a Cruise
If you're going on a cruise to the Bahamas, Bermuda or the Caribbean from Manhattan or Cape Liberty, consider planning a day in New York City. There are so many great things to see and do in New York before or after a cruise, that it's worth planning a pre or post cruise stay.
In this post, Jessie Festa, a local New York City guide, shared the best places in New York to see, including local restaurants, Broadway shows, and NYC attractions.
Have you been to New York City, or are you planning to before or after a cruise? Please let me know in the comments below.
Happy Cruising!
Ilana
P.S. If you found this helpful, please don't keep it to yourself ;-). Please share on Facebook or PIN to your favorite Pinterest board (share buttons at the top). Thanks so much!
Let's connect:
Follow me on Facebook at Life Well Cruised
Follow me on YouTube at Life Well Cruised
Follow me on Pinterest at Life Well Cruised
Follow me on Instagram at Life Well Cruised