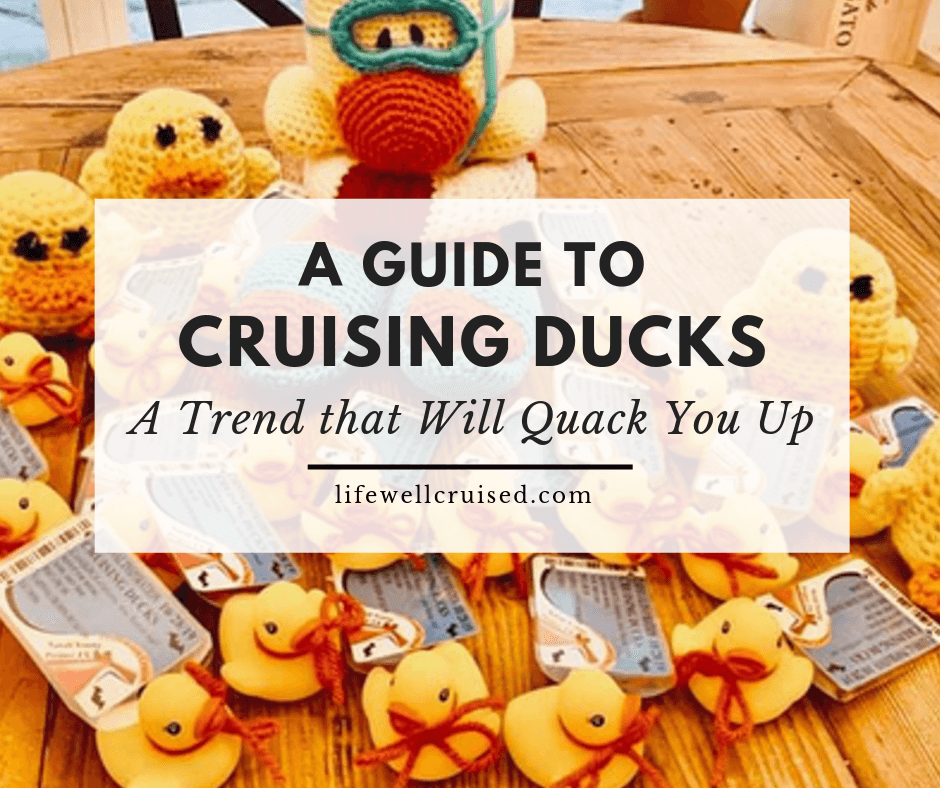 What Are Cruising Ducks and How do You Play?
Have you heard about Cruising Ducks? It's a fun trend that's sweeping through the cruise community.
Whether you cruise on Carnival, where this trend began, or another cruise line, you'll find many cruisers getting excited about hiding ducks on their next cruise.
What Are Cruising Ducks?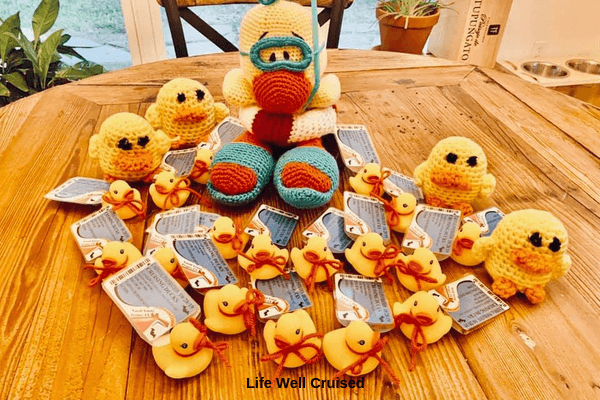 Cruising ducks are usually small plastic or rubber ducks that people hide on cruise ships. But there's so much more to it!
You can buy traditional yellow rubber ducks or show off your personality with fun themed ducks.
Some cute ducks I've seen include sports themed ducks like hockey or baseball, holiday ducks for both Christmas and Halloween, Princess ducks, and more.
Some people create their own ducks by knitting or crocheting them, while others have been creating home made keychains. It's pretty incredible to see how creative people are getting with this cruise trend.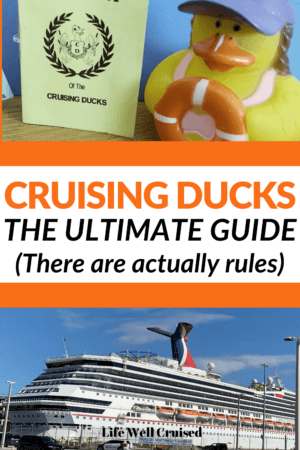 This post contains affiliate links which means if you click and buy that I may make a commission, at no cost to you. Please see my disclosure policy for details.
Life Well Cruised is a participant in the Amazon Services in the Amazon Services LLC Associates Program, an affiliate program designed to provide a means for sites to earn advertising fees by advertising and linking to Amazon.com.
The Cruising Duck Game
If you're wondering why people are hiding ducks for other cruisers to find, it's because it's part of a pretty simple and fun game. That said, there are some rules, which I will go over later in this post.
The cruising duck game is kind of like a game of hide and seek. People hide ducks on a cruise, and other cruisers look for the ducks. Sometimes this is referred to as Duck Hunting (in the sweetest way).
There are several Facebook groups, including the Original Cruising Ducks group, where you can get ideas and be inspired, as well as ask all the cruising duck questions you could think of.
How did Cruising Ducks start?
According to everything I have read, the Cruising Duck trend as we know it, was started by a young girl named Abby Davis.
She and her father Ashley, went on a Carnival Cruise in March 2018 and brought with them a total of 50 ducks to hide on their 7 day Caribbean Cruise.
Their purpose was just to play a fun game and make people smile – and did they ever!
They started the Facebook group, Cruising Ducks – Original Group. According to Abby's dad Ashley, they never thought the group would get this big and that this "kindness project" would catch on as it has.
The group now has over 30,000 members and is a very active Facebook group. I can see that the admins do a great job at keeping the group positive and fun, as do the members.
In the group, you can read more about their story as well as other wonderful stories people have about hiding and finding ducks on cruises.
**Want to help Abby Davis reach a tremendous goal of being a World Record Holder? I'll share the info at the bottom of this post.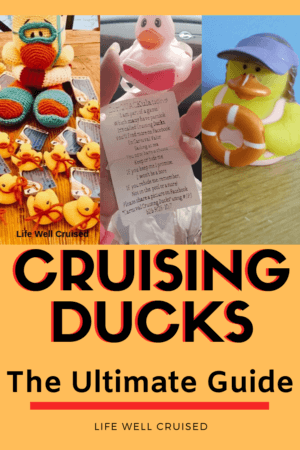 Cruising Duck Game Rules – How it works
There aren't many hard and fast rules to getting into the cruising ducks craze.
1. Buy or create ducks to hide
2. Label them with information. Some people print out tags or "passports", or get stickers made that can be stuck on the bottom. Other people write on the bottom with permanent marker.
3. Make sure the tag or message says ""Keep or hide, you decide" and where to post (ie #cruisingducks)
4. When you hide the ducks, a super important rule is that they are not hidden in any cruise shops, pools or hot tubs.
5. Remember that you don't want any ducks to go into the ocean, so be careful that they aren't hidden where a gust of wind can blow them off the ship.
What To Do if You Find a Cruising Duck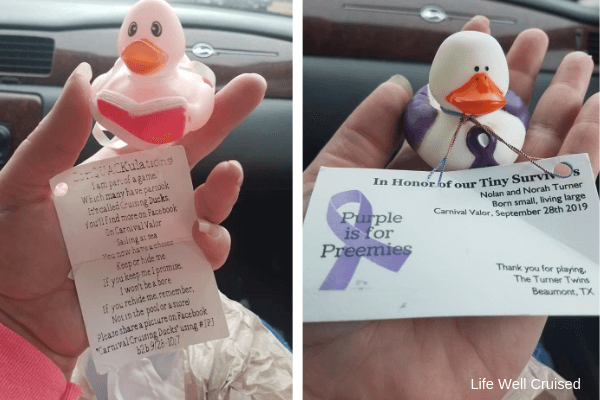 If you find a cruising duck on a cruise ship, it will usually have an instruction to "keep or hide, you decide" and a call to action asking you to post a photo within the Facebook group, if possible.
Some people decide to keep the cruising duck, while others may choose to hide it to pass on some fun to another cruise passenger. You could even take the new found duck friend on your next cruise, and post about his voyage and how far he's traveled.
Something to remember if you do embark on hiding ducks on your next cruise, is that you may never know who found your duck (although you might). Even so, your special duck probably brought a smile to someone and could mean more than you know.
"This group is a community kindness project", says the admin message on Cruising Ducks Original Group.
As the admin and members within the Facebook group point out, not everyone has internet while cruising or even has a Facebook account.
One of the greatest things we can do is to give without expectation. So bring and hide your ducks and know that you are passing on smiles and joy, even if you aren't witnessing it.
Get The Ultimate Cruise Planner
Regular price: $27 Now just $17!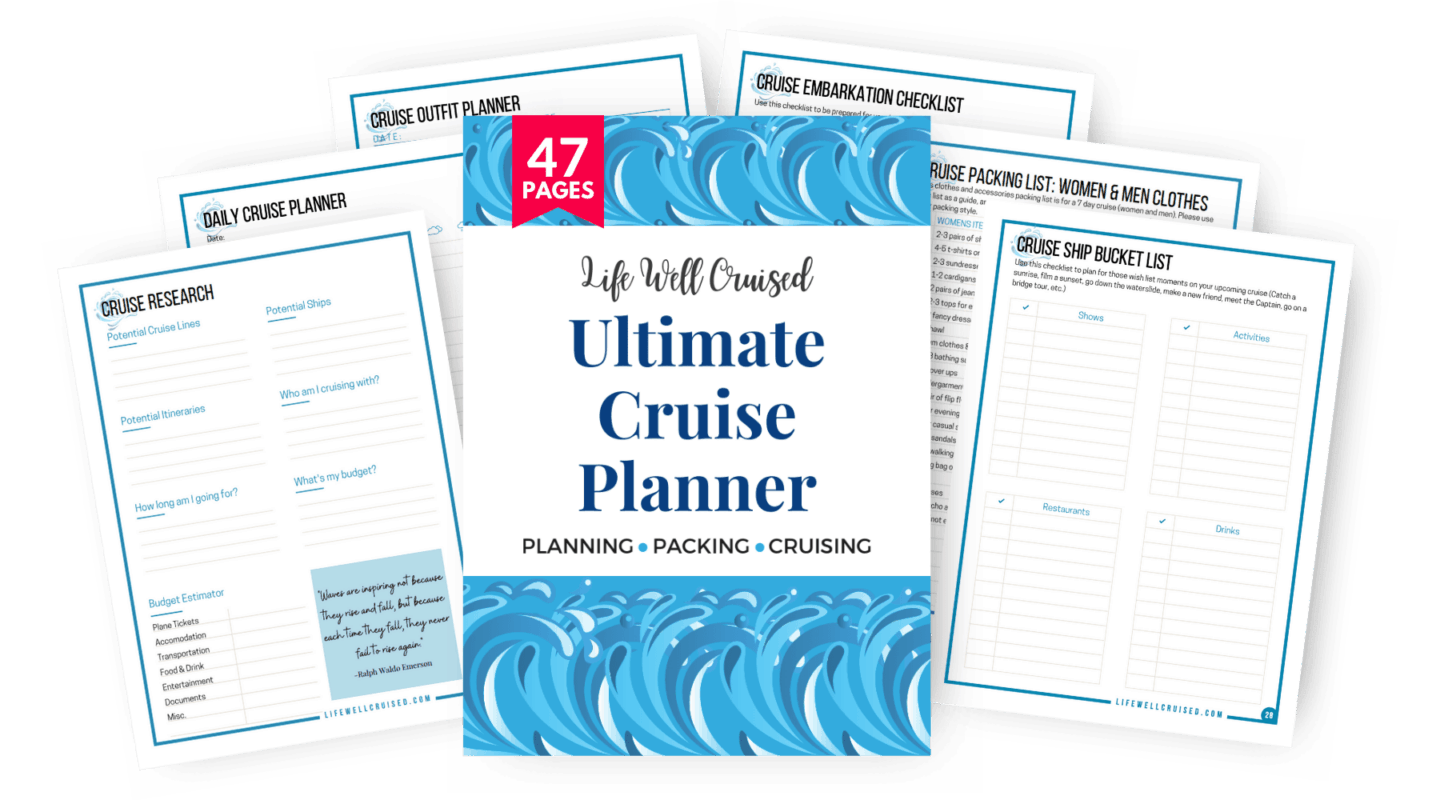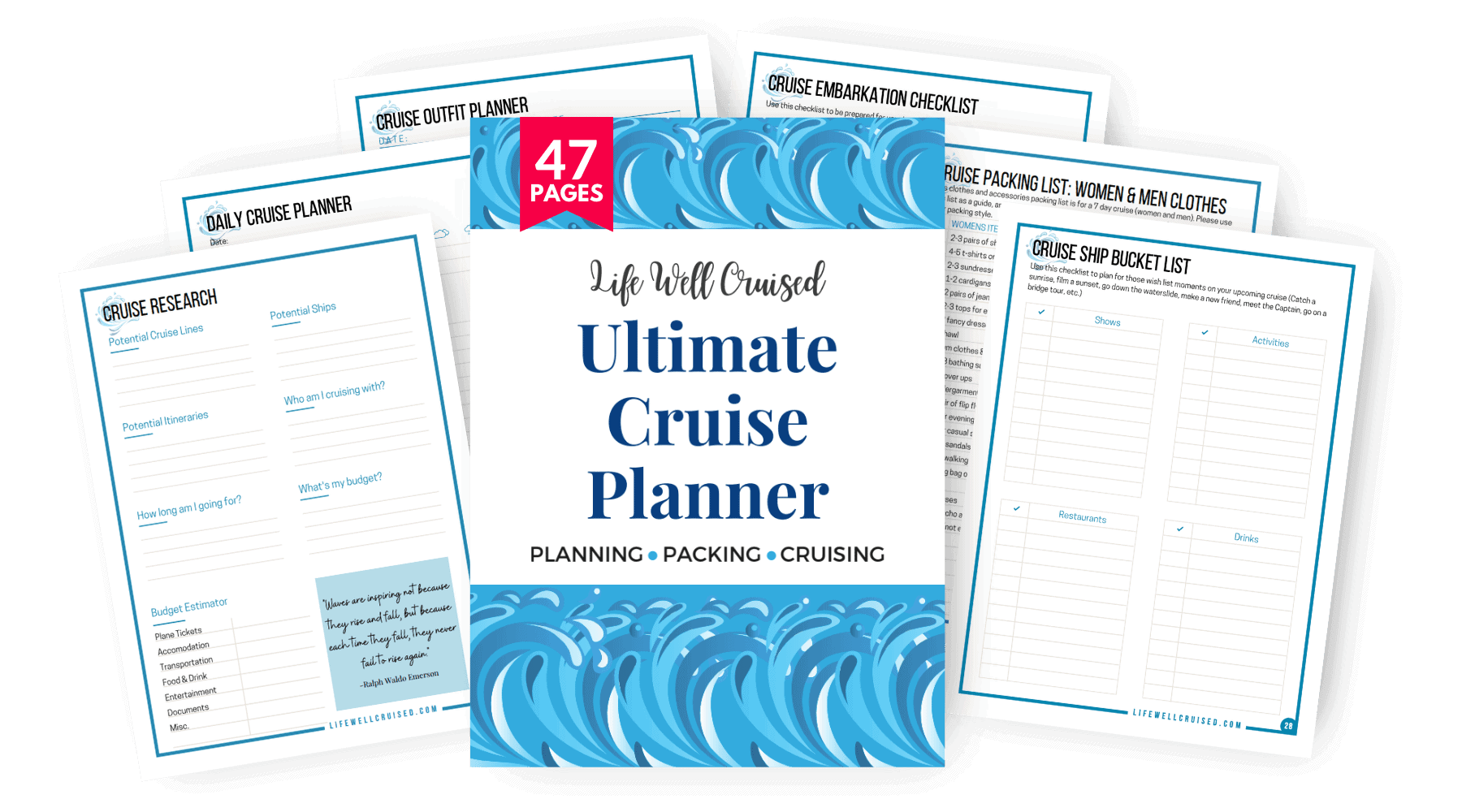 Where Can You Buy Cruising Ducks?
There are a ton of adorable ducks to choose from on Amazon. I'll be doing this for an upcoming cruise, so feel free to follow along on Facebook and Instagram. These are some favorites, but you'll surely find some that just speak to you!
This colorful set of 48 ducks has kind of stolen my heart! Love the drawstring bag that comes with it too.
Recommended: 48 duck colorful variety pack (small size)
Unicorn Rubber Duckies (need I say more? <3)
Recommended: Unicorn Rubber Duckies 12 pack (Amazon)
How to Personalize Your Cruise Duck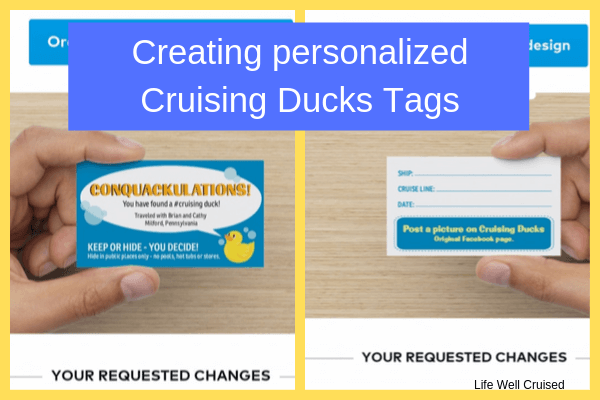 You may want to personalize your cruising duck with your own cruise duck tags, passports or stickers.
If you join Cruising Ducks Original Group, you'll actually be able to download tags and passports for your cruising ducks. Before you can do this, you do have to join the Facebook Group, but it's free and a nice group of people who really just want to contribute to the fun.
You can find the free templates in the "files" section of the group. You can print the out on cardstock and even laminate them if you like
Other Cruising Duck Facebook communities may have files available as well (there are even some for specific cruise lines). You can check the group to see what they have.
If you prefer, you can also make your own or find cruise duck stickers, tags and passports that you can order on Etsy, Zazzle, or Vistaprint.
I've seen some very creative tags completely homemade and personalized with a special message.
Cruise Duck Tags
If you prefer to buy ready made cruising duck tags and fill them in with your information, these tags are super cute and can be ordered directly from Amazon.
Recommended: Cruising Duck Tags with holes (see how to personalize on Amazon here)
How to Create Your Own Cruising Ducks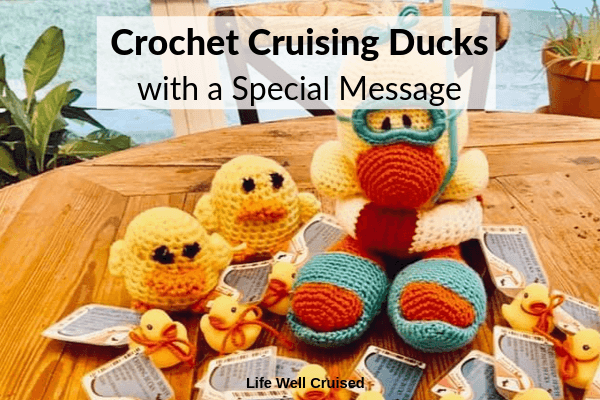 There are ways to create your own ducks. For instance, some people crochet or knit their cruising ducks. I'm amazed at the talent of Natali Sholes Young and her daughter, who crocheted some their cruising ducks to give away!
Some Cruising Ducks have a Story
One thing that I noticed, and that frankly surprised me as I researched this trendy activity, is that many people shared ducks that had an extra special meaning.
Some ducks were tagged in memory of someone special who had a love of life, but has sadly passed on. Other people shared ducks that had a beautiful message for Autism awareness or another worthy cause.
Natali, a first time participant, kindly shared the story of her special ducks (seen above). Half of her ducks will be tagged for breast cancer awareness and the other half for Type 1 diabetes, since she is sailing during the months of awareness for these diseases and they are important to her.
She says "I'm here to spread awareness with a whole lot of fun and smiles!!". Love it!!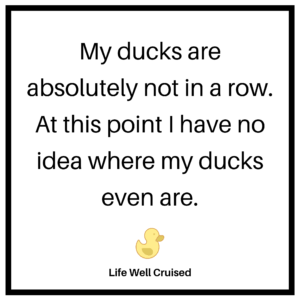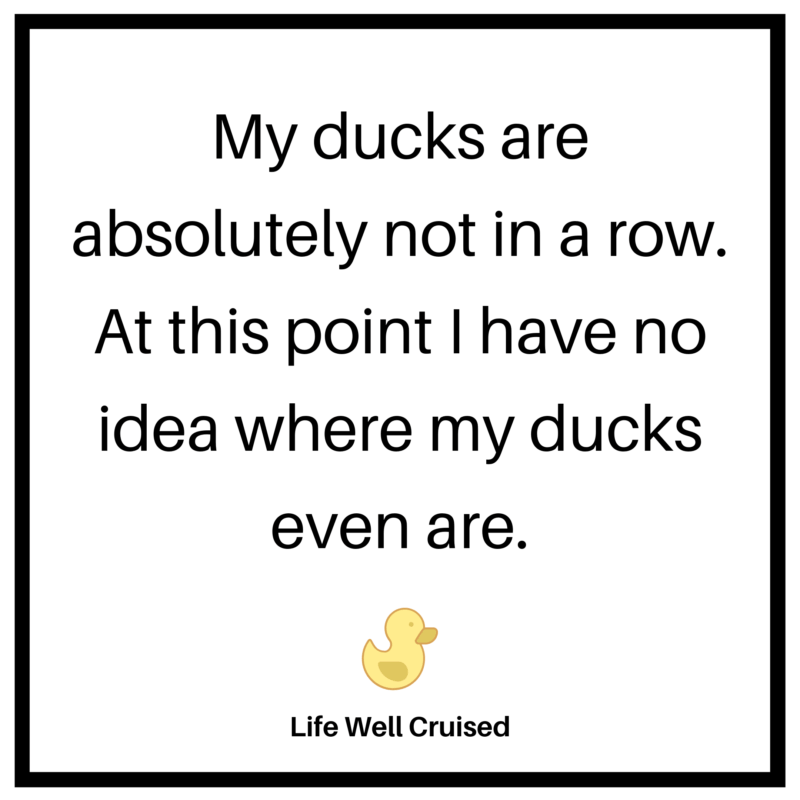 How to Attach the Tags on the Cruising Ducks
You can use colored rubber bands to attach the tags to the necks of the rubber ducks, twine or some curling ribbon.
I recently saw this idea posted in a Cruising Duck Facebook Group. This fun duck themed ribbon is great for tying duck tags or passports on to your cruise duck.
Recommended: Duck theme ribbon to tie tags (amazon link)
Cruising Ducks
There are so many cute rubber ducks that you can use if you're bringing cruising ducks. You can even find some for holidays like Christmas, Easter and Halloween!. Here are a few favorites available now.
Frequently Asked Questions about Cruising Ducks and the Cruising Duck Hunting Trend
What size ducks should I order?
Most people seem to like the 2 inch size, although some buy bigger and some buy smaller. Do be careful with buying ducks that are very small as these could be a choking hazard for young children
Can cruising ducks NOT be ducks?
I can't believe I wrote that, but you probably know what I mean. Rubber "duckies" come in different animal forms and creations.
It seems that there are various answers to this question, depending on which Cruise Duck Facebook Group you join.
Some say anything goes, after all it's all in good fun. Others say ducks only. I'll list a few Facebook Groups later in this post and you can decide.
Will the cruise ship's crew throw the ducks away or clean the up?
It seems that most cruise lines have made their crew aware of this duck hiding and hunting game and that the crew enjoys the fun. Early on, some reported that crew would throw away the ducks, but this doesn't seem to be an issue now.
Crew may even enjoy the fun of receiving one from a guest (not in lieu of gratuities, lol)
Carnival Cruise Line, where this trend is extremely popular has truly embraced it. John Heald, brand ambassador for Carnival has said that crew have been made aware of the cruising duck phenomenon and won't be throwing away ducks.
Is there sample wording for my cruising duck tags?
Here are some ideas….
"ConQUACKtulations!"
"Oh what luck, you've found a duck. Keep or hide, you decide"
Don't forget to let people know where your cruising duck came from, the ship and sail date and where they can share it/post it on social media should they want to (your cruise duck Facebook group of choice).
Many more ideas are posted with Cruising Duck Facebook communities, so definitely check the out.
If you prefer to order your tags ready made, here's a cute one (on Amazon).
Where can I find more Cruising Duck pictures to get inspiration?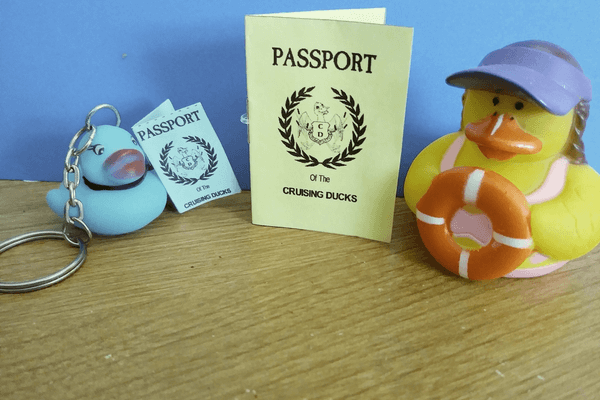 Here's a list of some Facebook groups I found which will have posts from people sharing the ducks they've made and are ready to hide, and others who have found them and posted.
I've scrolled through a few and have seen so any great ideas for ducks and tags. If you like the passport printable shown in the above photo, Dee has kindly created a printable which is available in the Cruising Ducks – Original Group Facebook community.
I have no affinity with any particular group and am sure they all full or people who love the idea of joining in some "Quacky" good fun.
Please excuse my lame duck humor. It's contagious 😉
Get The Ultimate Cruise Planner
Regular price: $27 Now just $17!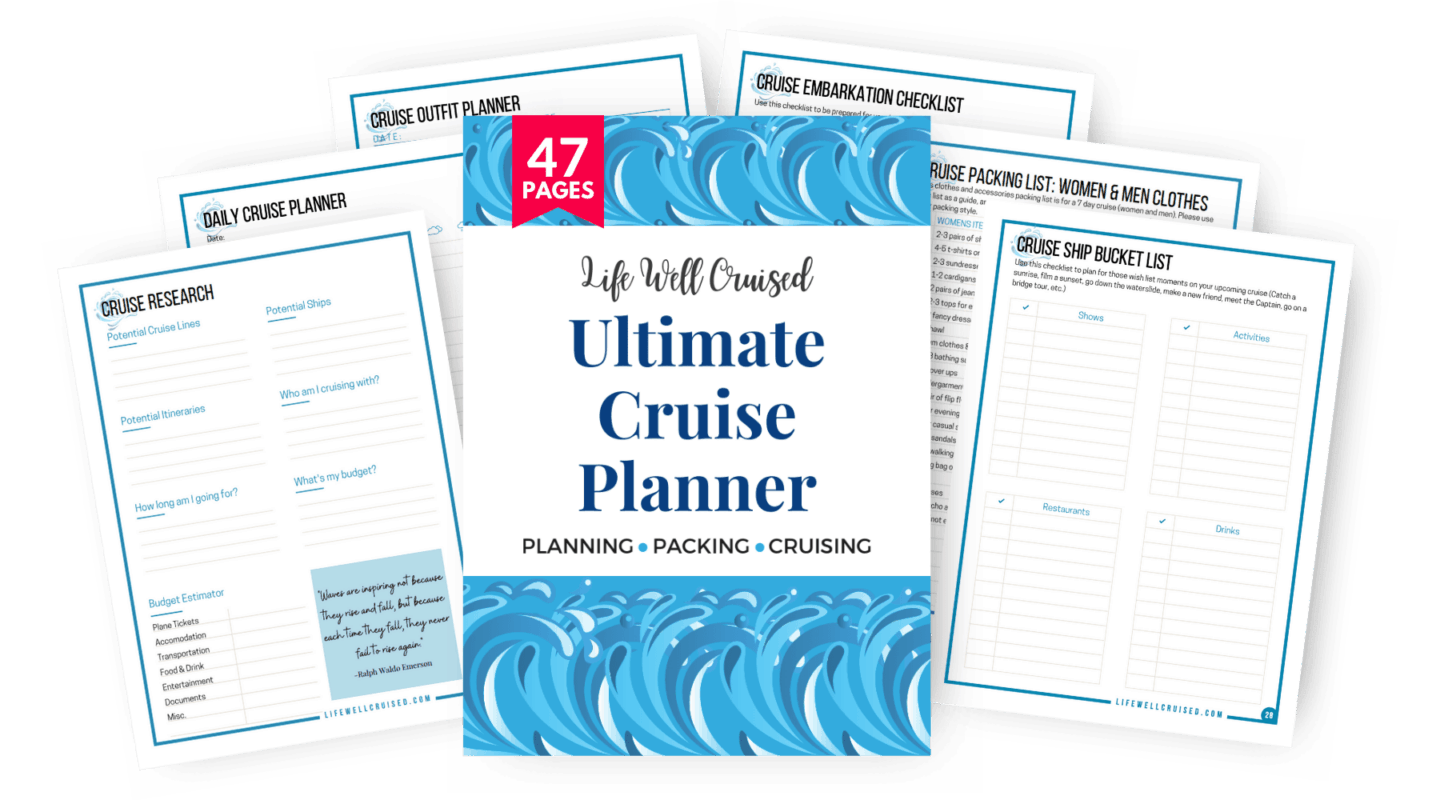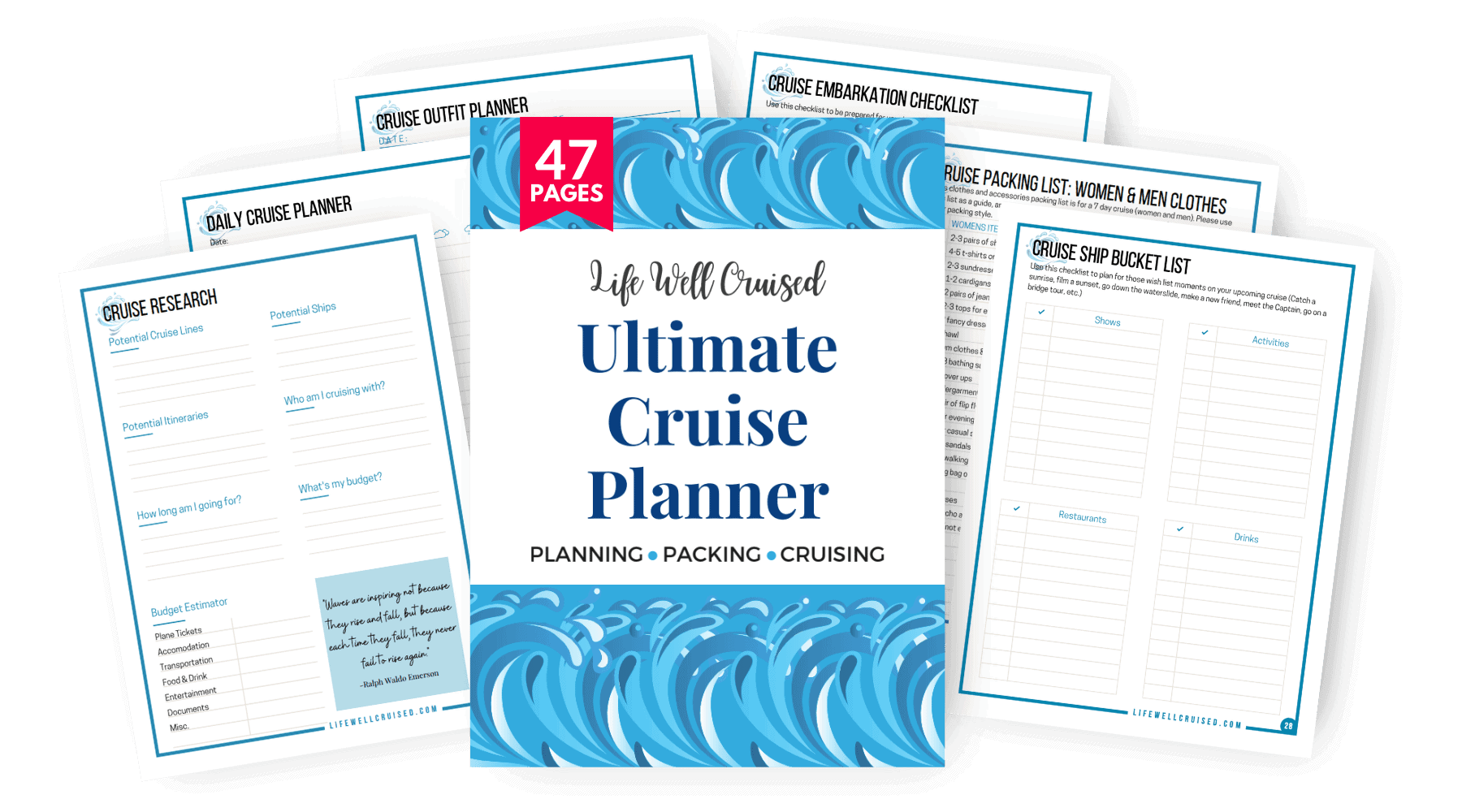 Video: Cruise Ducks Explained
Cruising Duck Facebook Groups
There are a few Facebook Groups dedicated to the fun activity of hiding and finding ducks. They're a place to connect with other cruisers, get ideas and see the ducks that are being prepared for upcoming cruises, as well as the photos posted of ducks that are found on board.
Some of the stories I've read are quite touching. A little thing like a cruising duck can really mean a lot and bring joy, and pass it on.
The nice thing about these groups is to be able to chat about cruising ducks and ask questions to other people who are really into this (let's face it not all your friends and family will get it).
Do check out the files section for resources like templates you can print out, and events where others in the group may be cruising with you. It's kind of like a roll call.
Here are some groups to get you started:
Cruising Ducks – Original Group
Carnival Cruising Ducks
Cruising Ducks
Norwegian Cruise Line Ducks
Princess Cruising Ducks
Cruising Duck Hunters
Royal Caribbean Cruising Ducks
Celebrity Cruising Ducks
and more…. please use the Facebook search bar for current information
Cruising Ducks Craze – Amazon Novelty Products
I couldn't help but notice that beyond these adorable rubber ducks, there are tons of other stuff all dedicated in some way to Cruising Ducks. I've seen people posting duck socks, duck ties, and duck t-shirts.
Some have pretty cute sayings that I got a kick out of, including shirts that said "Duck, Duck, Cruise". If you played this game as a kid, you might find it amusing too. You can find a wide array of t-shirts and other duck related stuff on Amazon.
Recommended: This cruising duck shirt comes in a quite a few different colors and sizes: Cruising Ducks Novelty t-shirt (Amazon link)
Get The Ultimate Cruise Planner
Regular price: $27 Now just $17!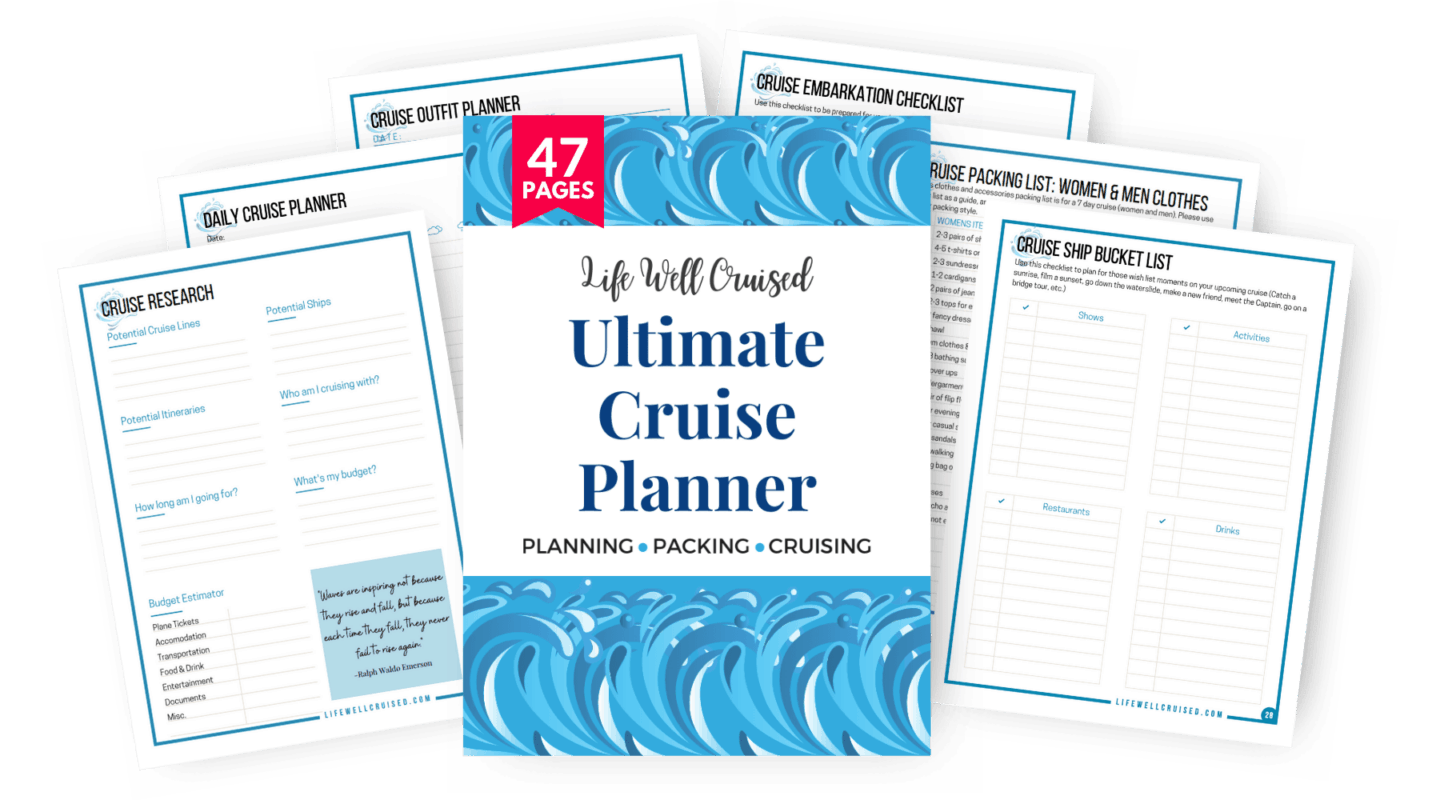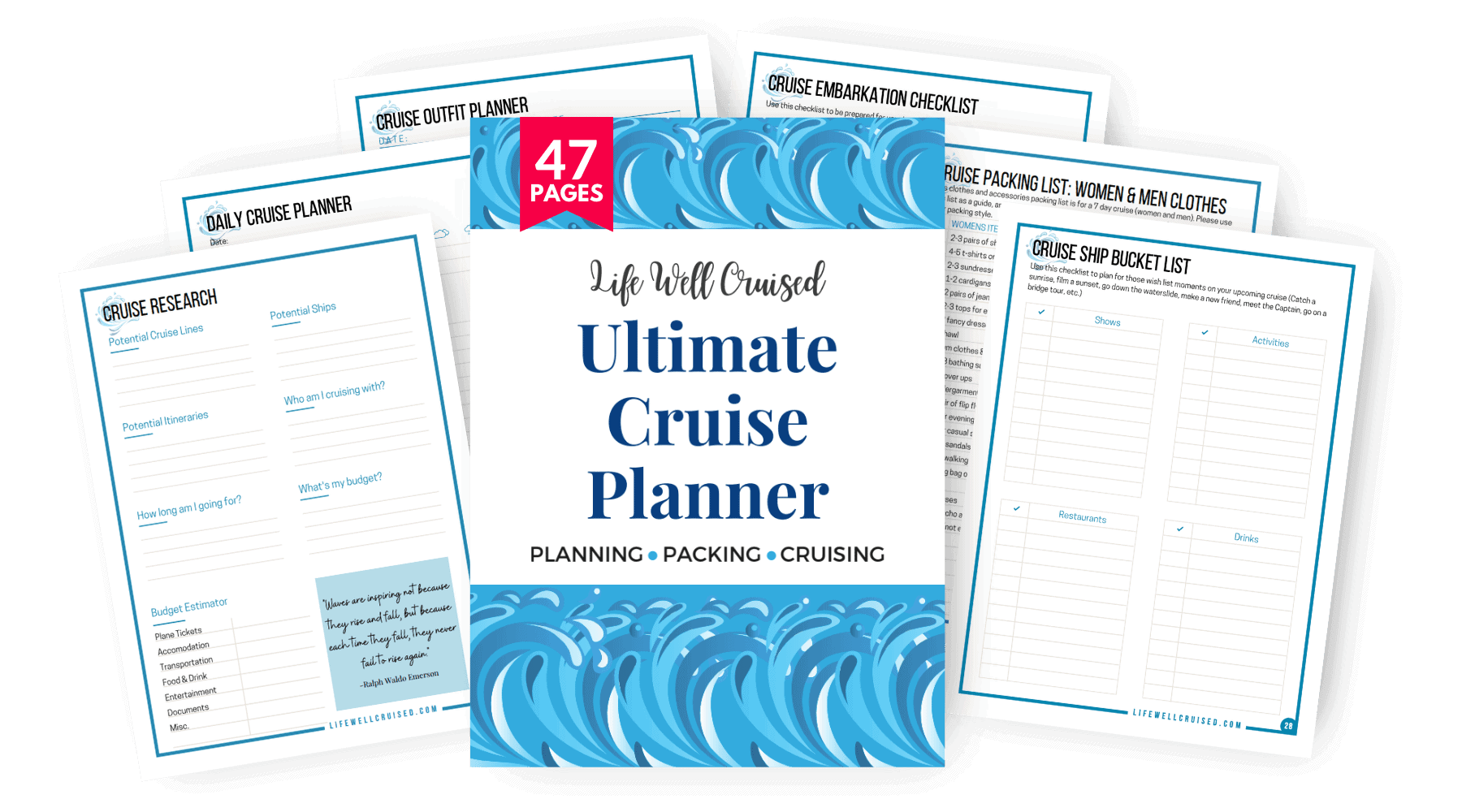 Help Abby Davis with her BIG GOAL to become the World Record Holder of the World's Largest Duck Collection.
In addition to loving to hide ducks and make other people smile, Abby is working on a BIG goal. She is collecting rubber ducks in hopes of becoming the Guinness World Record Holder of the largest rubber duck collection.
Would you like to help Abby reach her goal?
If you'd like to send Abby a rubber duck for her collection, please mail it to:
Abby Davis
PO BOX 1171
Liberty, Texas USA
77575
Abby's very appreciative and this means a lot to her, so every bit helps.
Popular & Related Posts: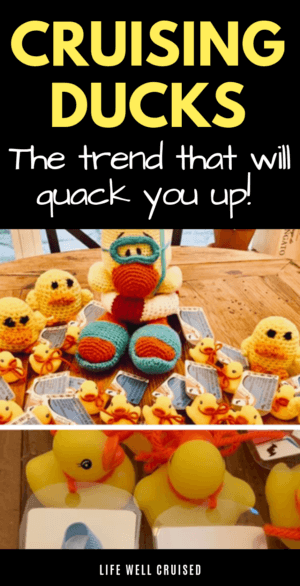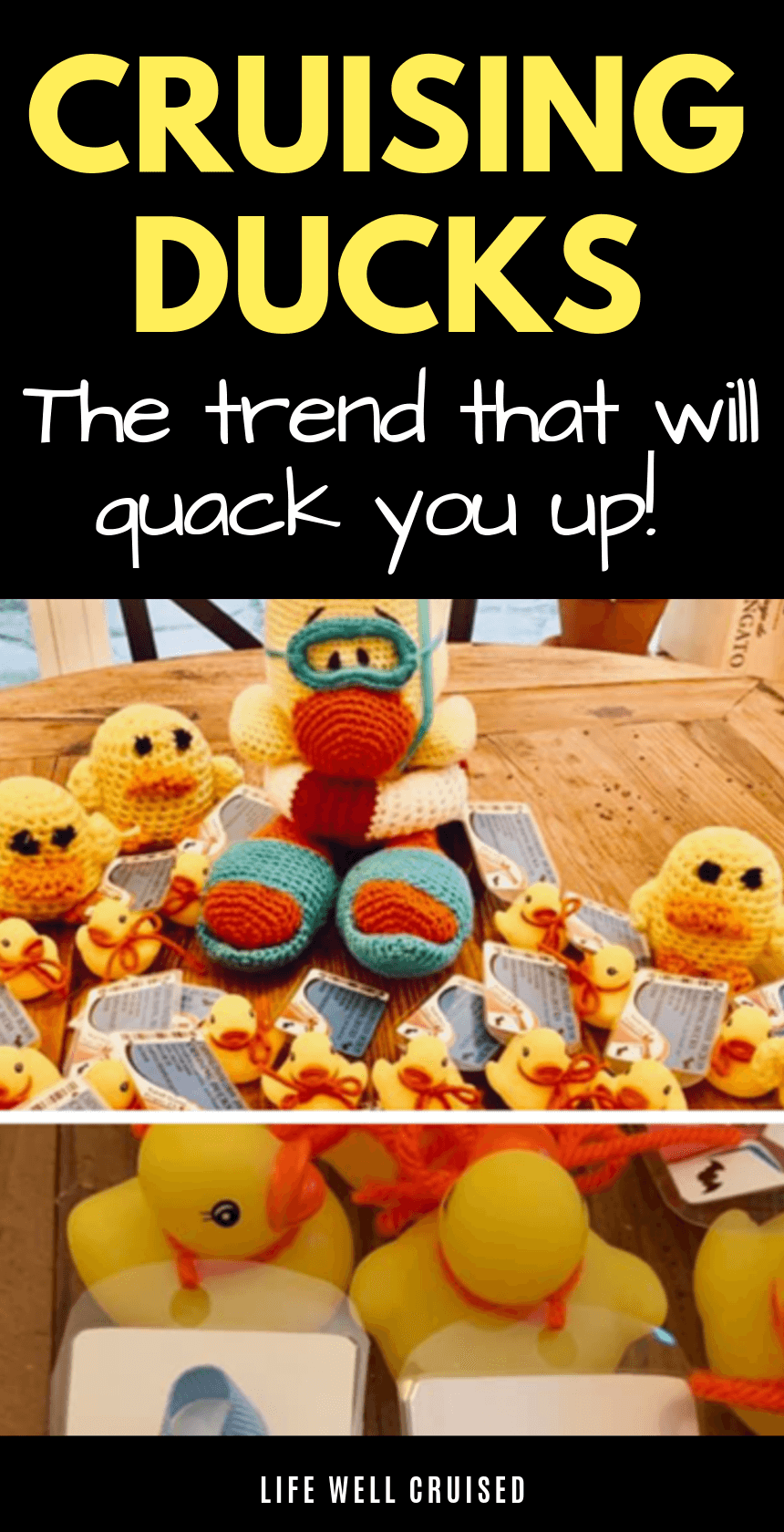 Recap: A Guide to Cruising Ducks: the Trend That Will Quack You Up
Cruising Ducks is a fun trend for cruise passengers (that comes with some lame duck jokes, I know – guilty).
Abby and her father Ashley Davis started this kindness project, by hiding cruising ducks on a Carnival Cruise in 2018. They created a Cruising Ducks Facebook Page to share this with others.
Since that time, thousands of cruisers have joined in this Cruising Ducks Game by hiding and finding rubber ducks on a variety of cruise lines.
Join one of the Cruising Ducks Facebook Groups to learn more, post photos, find duck passports and tag printables and more.
Don't forget that you can help Abby in her quest to collect 5000 ducks – every duck helps – by mailing her even just one of your cruising ducks (see PO box address above).
Please feel free to share this post on Facebook or other social media to spread the message. You can also save and PIN to save for later on your favorite Pinterest board. Thanks so much!
Have you hidden any ducks yet? Will you be participating by hiding ducks on your next cruise? Let me know in the comments below.
Happy Cruising!
Ilana
P.S. If you found this helpful, please don't keep it to yourself ;-). Please share on Facebook or PIN to your favorite Pinterest board (share buttons at the top). Thanks so much!
Let's connect:
Follow me on Facebook at Life Well Cruised
Follow me onYouTube at Life Well Cruised (Vlogs and cruise tips)
Follow me on Pinterest at Life Well Cruised
Follow me on Instagram at Life Well Cruised