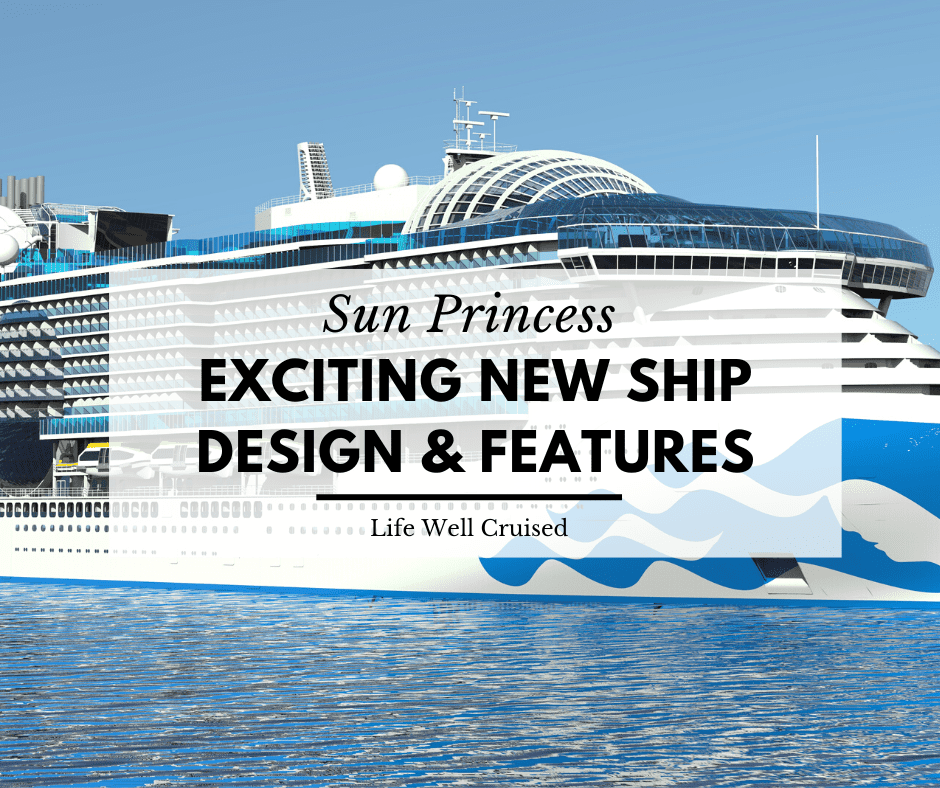 Have you heard the news? Princess Cruises has a new cruise ship launching early next year, and it looks spectacular! The Sun Princess is the first in the Sphere Class, a completely new ship design for Princess Cruises.
Princess Cruises is known for its beautiful and elegant cruise ships. However, the Sun Princess takes a Princess Cruise to a whole other level. This new cruise ship is groundbreaking in many ways!
At 175,000 tons and 21 decks, the Sun Princess will be the largest in the Princess Fleet. It's also the first Princess ship to be powered by Liquified Natural Gas (LNG), the world's cleanest fossil fuel.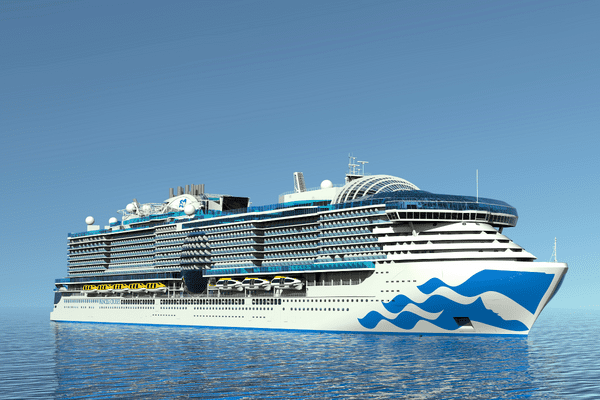 Princess Cruises recently released details about the new Sun Princess, along with some photos of the cruise ship's public areas, cabins, entertainment venues and dining room.
The new Sun Princess has new features that you've never seen before on a Princess cruise.
However, Princess cruise fans don't have to worry. Many of your favorite venues and restaurants remain, along with some reimagined spaces and more luxurious looking staterooms.
As you'll see in the photos and renderings, this new Princess ship is fresh and updated, while maintaining the warmth and traditional ship design so many cruisers love!
This post contains affiliate links which means if you click and buy that I may make a commission, at no cost to you. Please see my disclosure policy for details.
As an Amazon Associate I earn from qualifying purchases.
Sun Princess Features To Get Excited About
1. Horizons Dining Room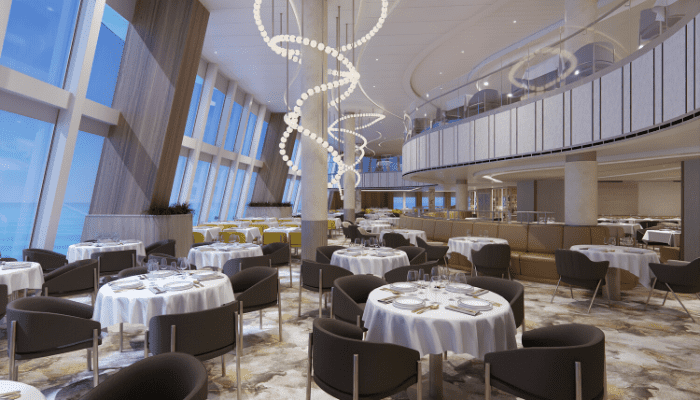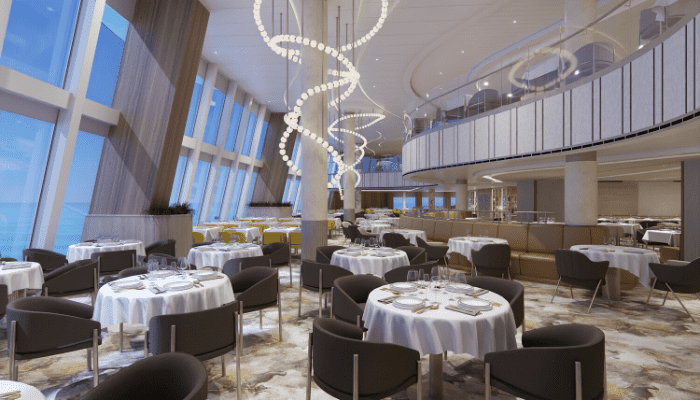 A first for Princess Cruises, the Horizons Dining Room is a gorgeous three-story dining venue at the aft of the cruise ship. This new dining room offers stunning wake views as natural light highlights a decorative sculpture that stretches from deck 6 to deck 8.
According to Princess, the three decks will each have their own personalities. They'll offer different dining experiences and range in levels of formality, along with dining options to suit every mood.
2. Piazza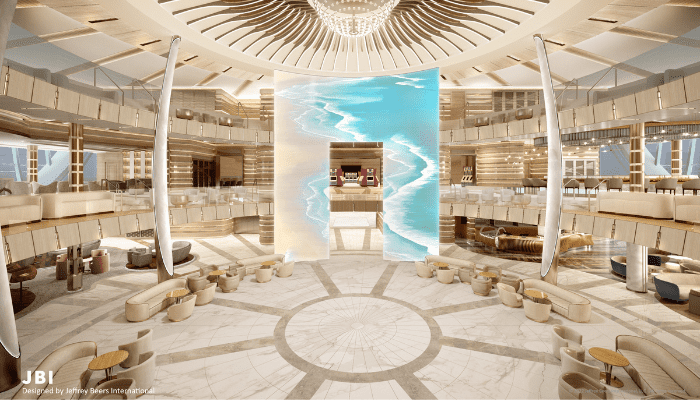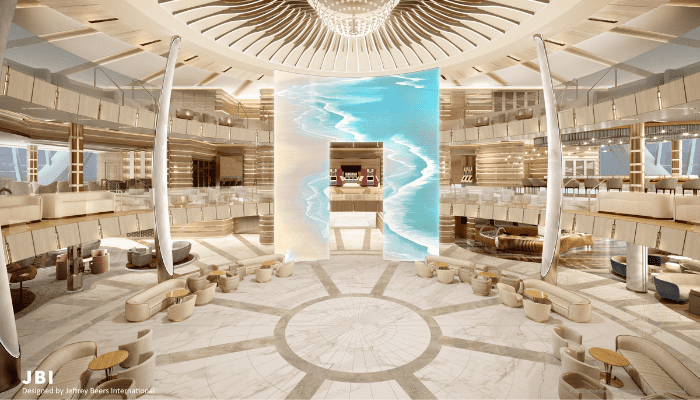 The 3 story Piazza atrium is at the heart of Princess Cruise ships. The spacious new Piazza on Sun princess has a beautiful and contemporary design, with comfortable seating and areas to enjoy the ocean views in every direction.
Something new and unseen on any other ship in the fleet, is an impressive LED screen showcased in the center of the Piazza that can be moved and configured to deliver live entertainment programming.
The Piazza will house a new coffee shop, Coffee Currents, Bellini's Cocktail Bar, along with venues so many Princess cruise passengers enjoy, Crooners Bar and Alfredo's Pizzeria.
Related: Princess Cruises Alfredo's Pizzeria Review (with photos)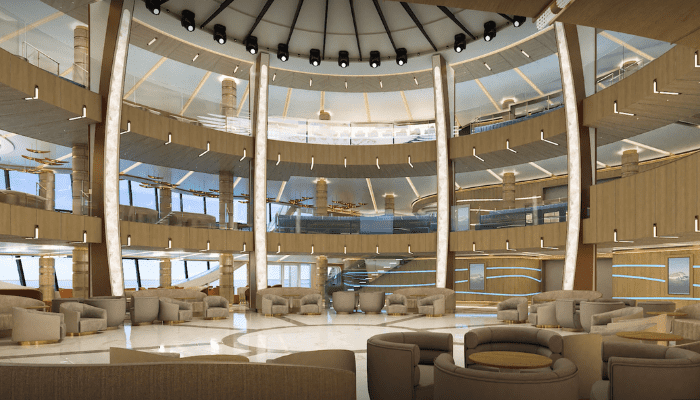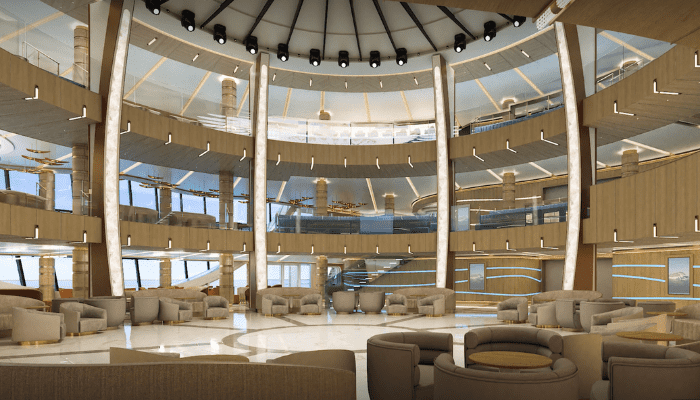 3. Arena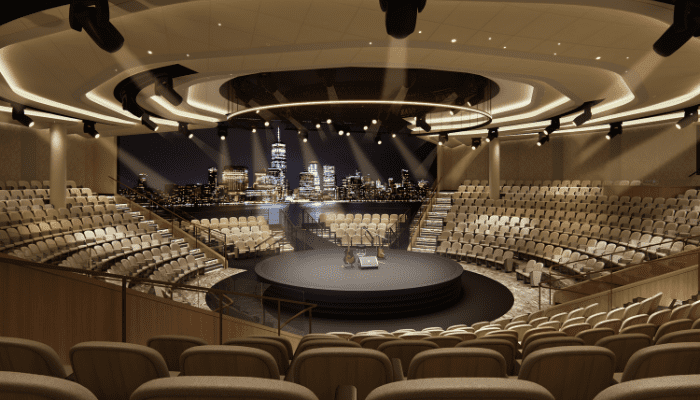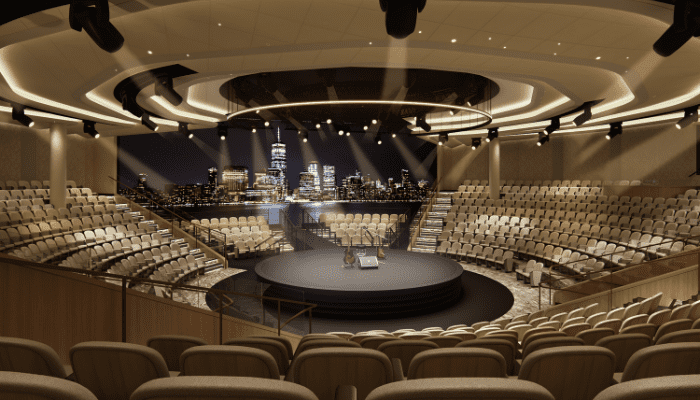 Perhaps one of the most exciting features on Sun Princess is the new Arena, which replaces the traditional theater.
The stunning Princess Arena is the most technologically advanced Princess Theater design. The Arena will be furnished with moveable seats to accomodate approximately 1000 cruise passengers.
According to Princess, the new Arena seating will have three configurations which will maximize sight lines, as technological capabilities deliver a truly captivating experience.
We're excited to see how this translates to the onboard shows and entertainment!
4. The Dome
The Dome Day Time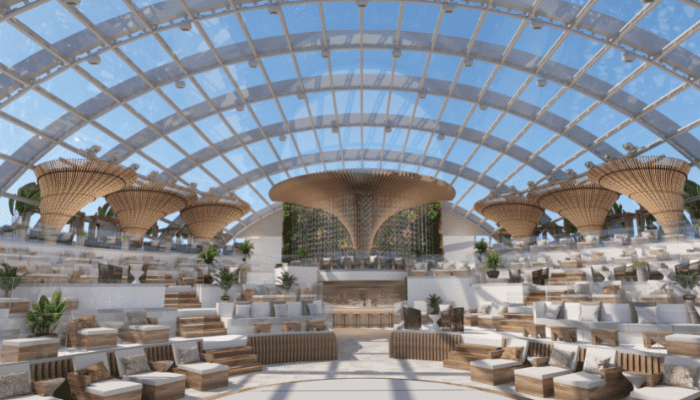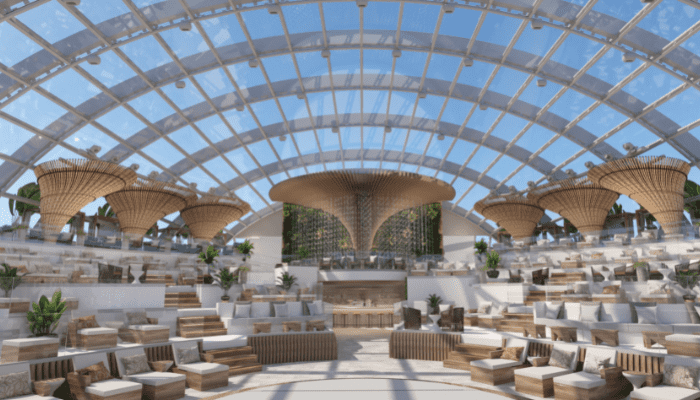 The next area that has people talking, is The Dome. Sun Princess Dome transforms from an indoor/outdoor pool area by day, to a state-of-the-art entertainment venue by night.
Inspired by the terraces of Santorini, this transformative venue is a multi-level covered deck with a glass enclosed dome. During the day, guests will enjoy relaxing by the pool and water feature.
The Dome Night Time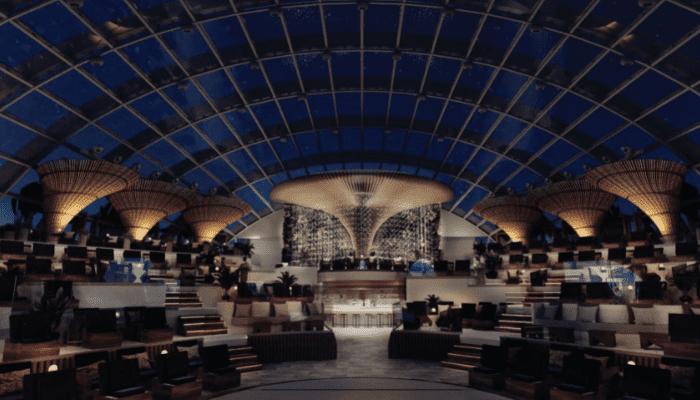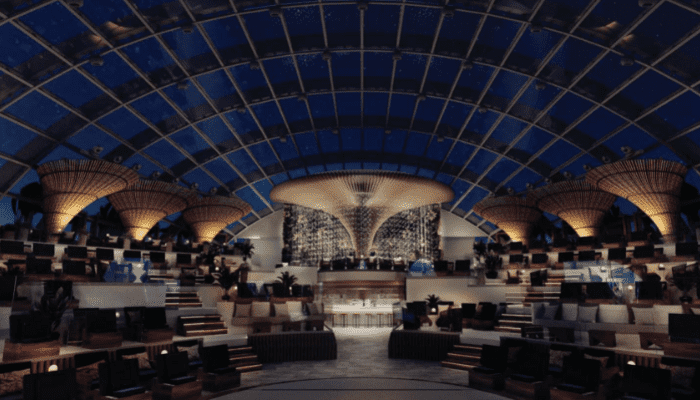 The most exciting part, is that in the evening, the pool becomes a stage as The Dome takes on a South Beach vibe. According to Princess, the venue will have state-of-the-art lighting effects and the ability to deliver stunning aerial performances.
5. More Luxurious Staterooms
From what we can see, the staterooms on Sun Princess are gorgeous! Colors are light and the decor appears plush and bright.
According to Princess, the Sun Princess has a total of 2,157 total staterooms, including 50 suites and 100 connecting rooms. The 21-deck Sun Princess features more outdoor balcony space and all balcony accommodations feature an in-room sofa.
Sofas in all balcony cabins? We love this!
We get a sneak peek at the Suites and the new Reserve Collection Cabana Rooms.
Signature Collection Suite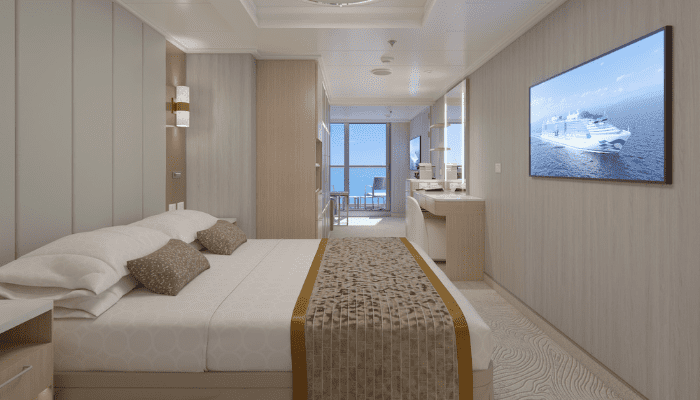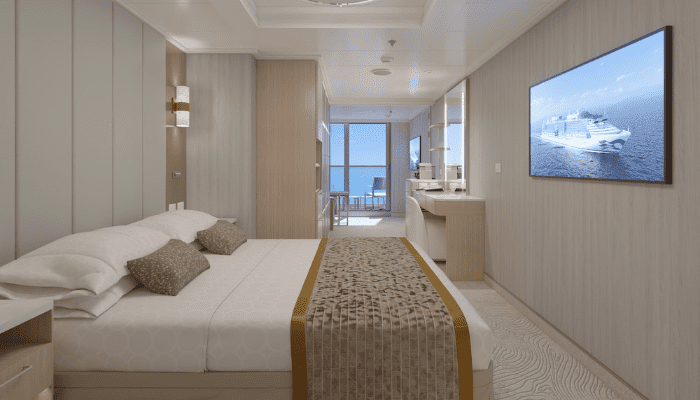 Princess shares that the Sun Princess will debut a new level of suite accommodations, the Signature Collection. In addition to premium stateroom amenities, Signature Collection suites include access to the Signature Restaurant, Signature Lounge, and Signature Sun Deck, a private area of the Sanctuary.
Reserve Collection (mini-suites)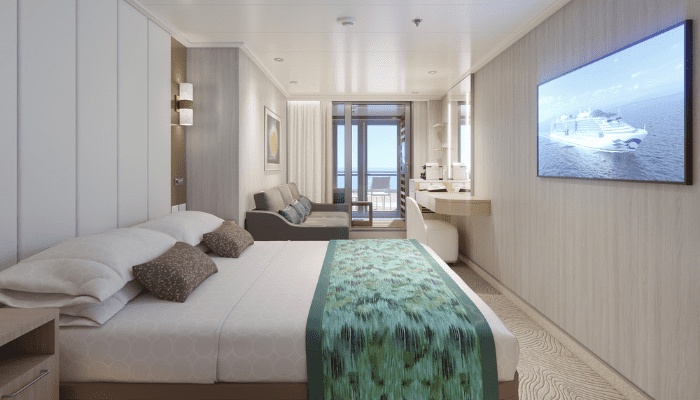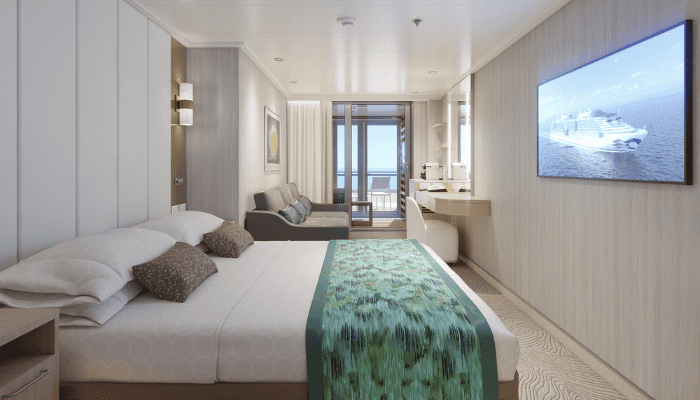 With Sun Princess, Club Class accommodations onboard this ship, and all Princess ships will now be called Reserve Collection, which are the best-located mini suite staterooms.
Princess shares that within the Reserve Collection will be Reserve Collection Cabana rooms, resort-style staterooms that offer a balcony and private cabana, an extra-large outdoor lounge space. These premium accommodations also include access to the Reserve Collection Restaurant.
Related: Is Princess Cruises Club Class (now Reserve Collection) Worth the Cost?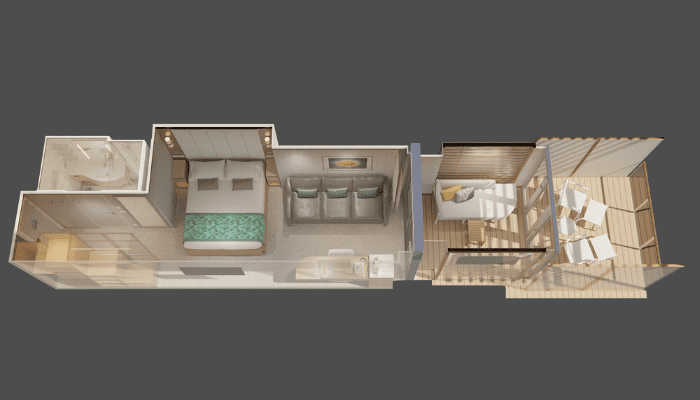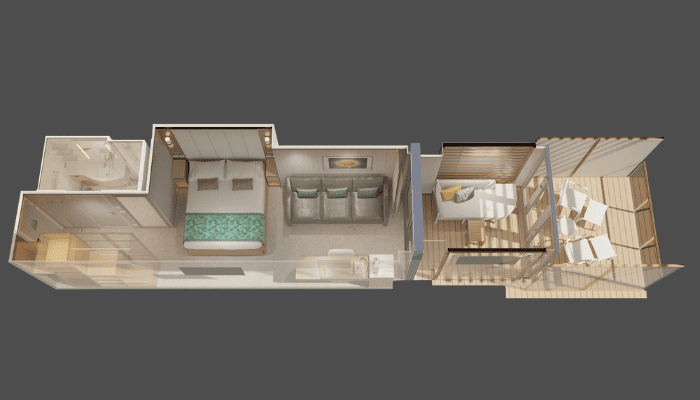 I'm really looking forward to seeing the Reserve Collection Cabana Cabins in person. The private cabana area looks like an enjoyable addition to this cabin.
6. Cabana Deck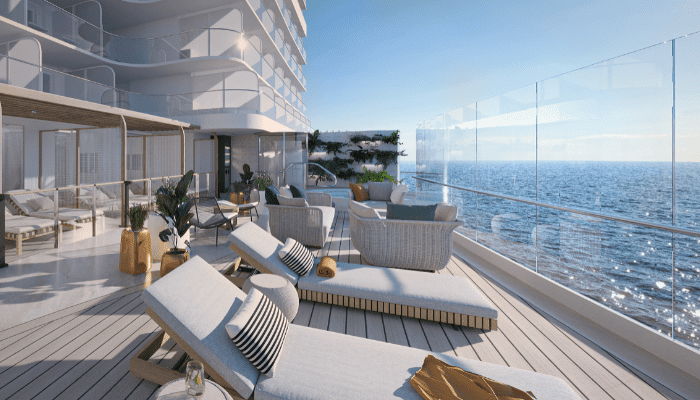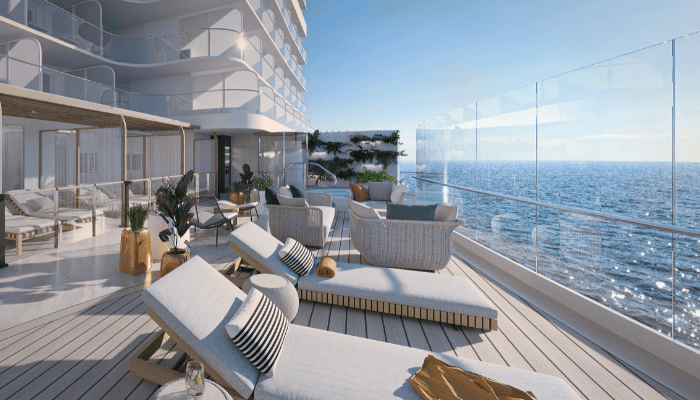 Wow! Just look at these plush loungers and this magnificent ocean view!
7. Wake Club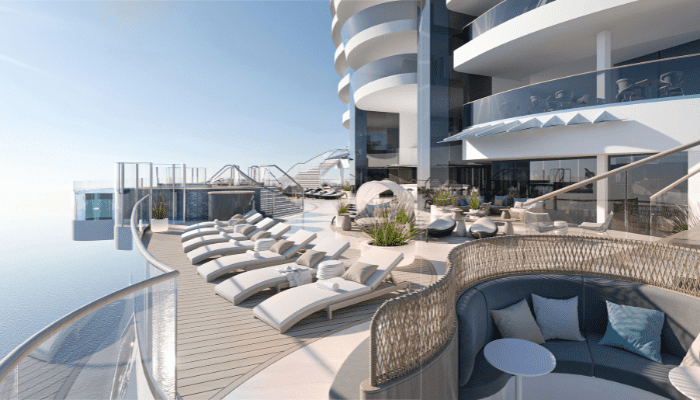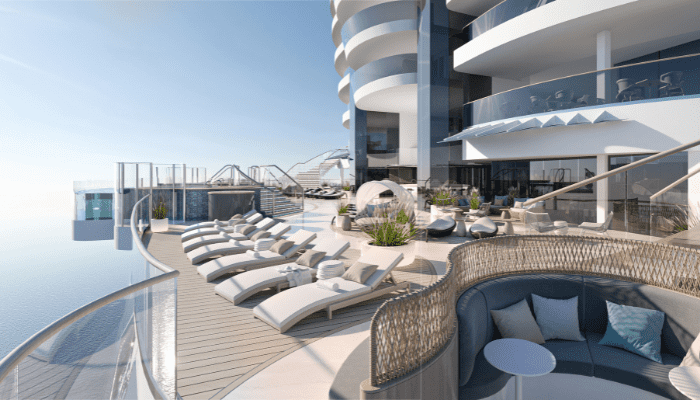 The outdoor Wake Club area on Sun Princess looks fabulous! Check out the plunge pool, overlooking the wake. I haven't been able to find out more about this beautiful space, but I'm sure we'll know more soon.
Get The Ultimate Cruise Planner
Regular price: $27 Now just $17!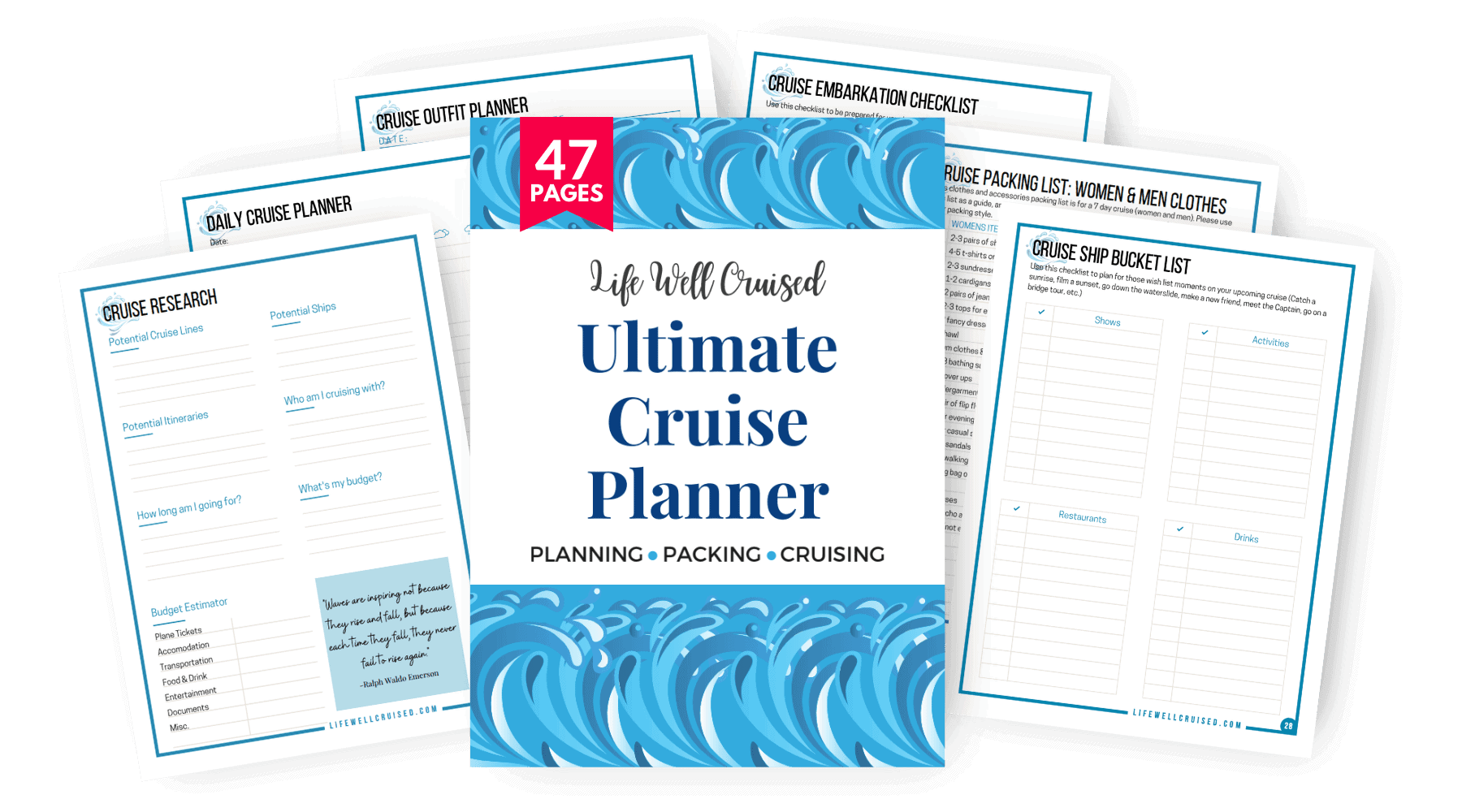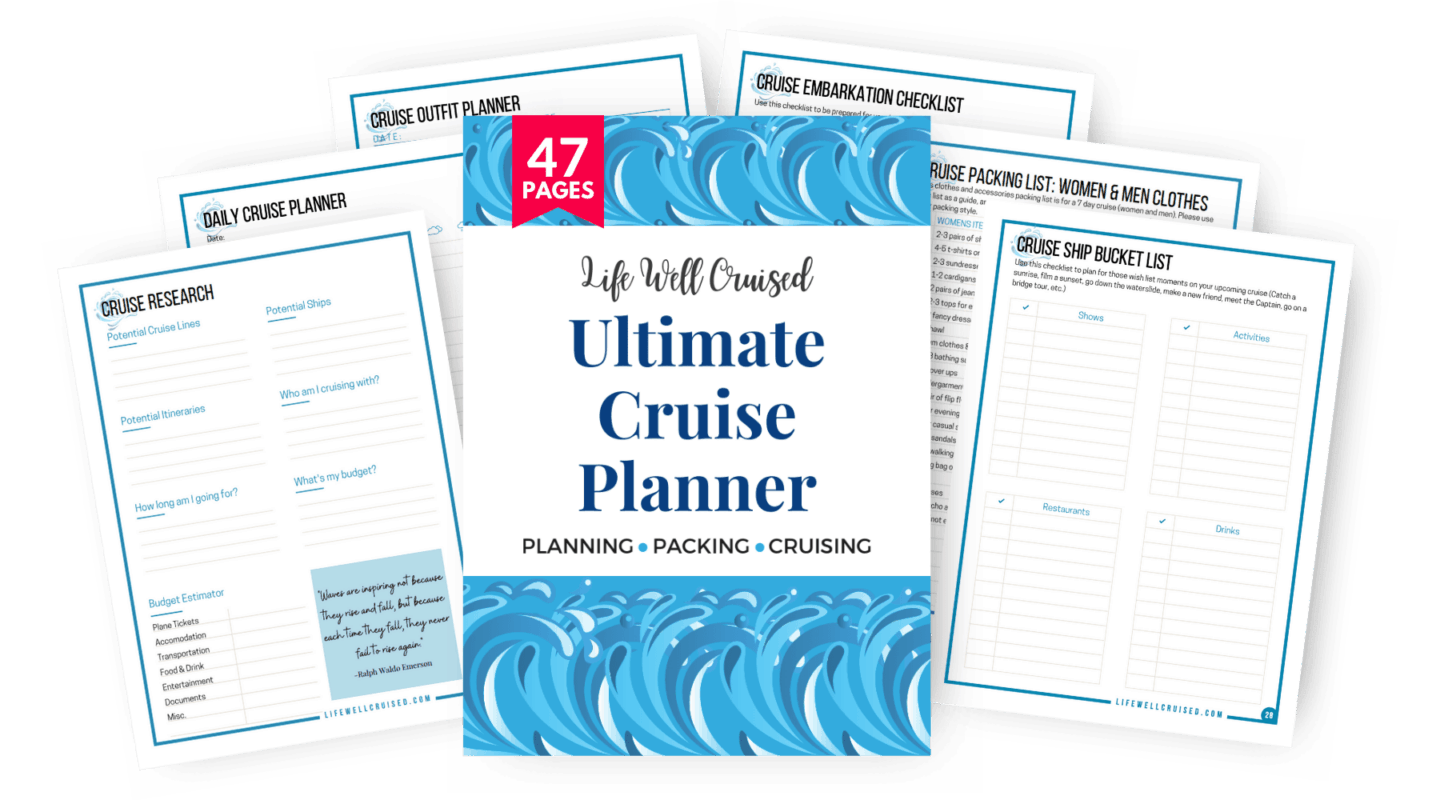 8. Princess Live!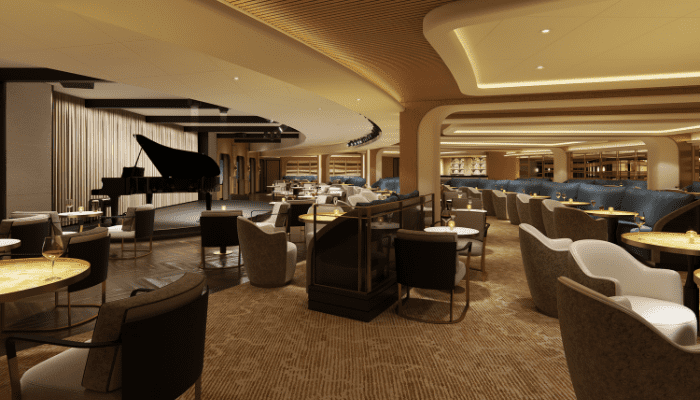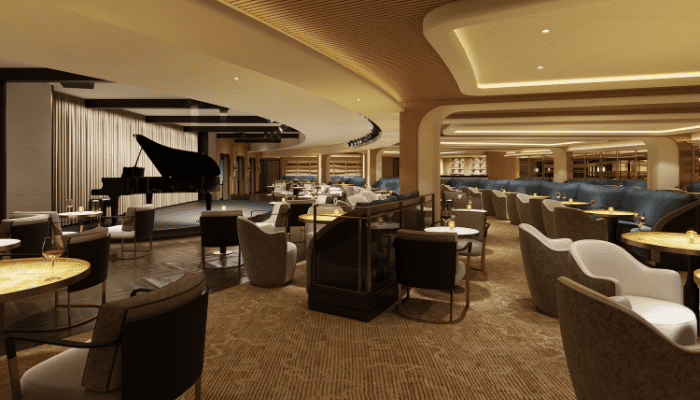 Princess Live! has a new look and feel on Sun Princess. If you've cruised with Princess before, it may remind you the popular Explorer's Lounge.
In Princess Live!, you can expect fun activities like game shows, trivia and the daily Wake Show. This comfortable lounge venue will have a large LED screen on stage.
9. Princess Medallion
Sun Princess will also feature the Princess Medallion experience, which offers guests personalized service and convenience. While not new to Sun Princess, the Medallion is a great feature that's worth mentioning, especially for first timers.
The Medallion is a small wearable device that replaces the cruise card, but does so much more! Having food and drinks delivered, wherever you are on the ship, is just part of the experience cruisers love.
Fresh & Updated Princess Favorites
10. Alfredo's Pizzeria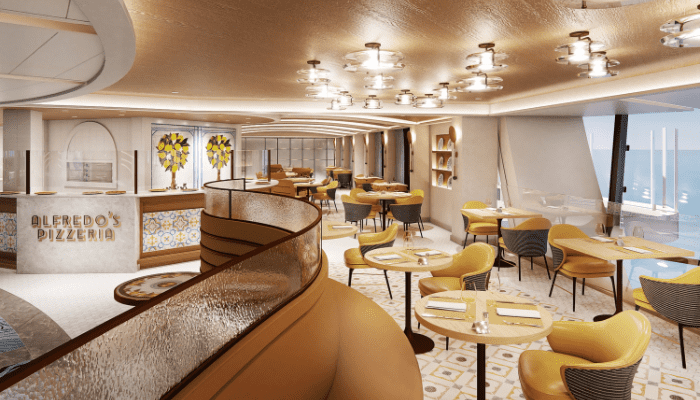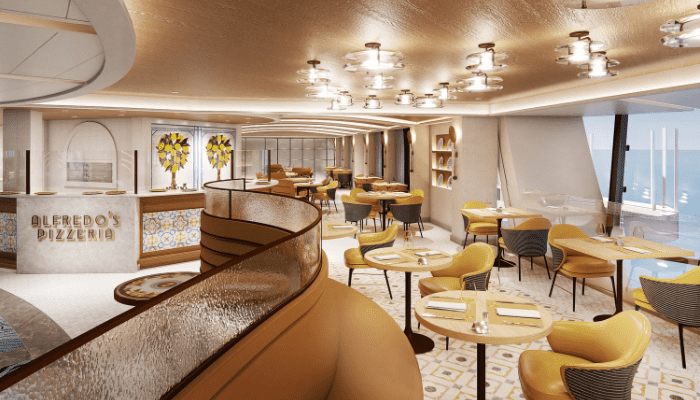 Everyone's favorite pizza at sea, Alfredo's Pizzeria will have an open kitchen design and a professional, open-mouth oven that reaches 968 degrees.
In case you're wondering, Alfredo's is a casual, sit down restaurant on Princess cruise ships that's included (and so good!).
Honorable Mentions
Here are some more photos/renderings of some of the other restaurants and venues that we'll be seeing on Sun Princess:
International Cafe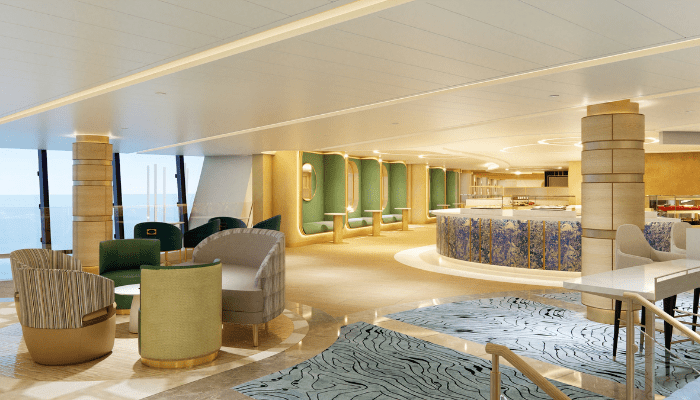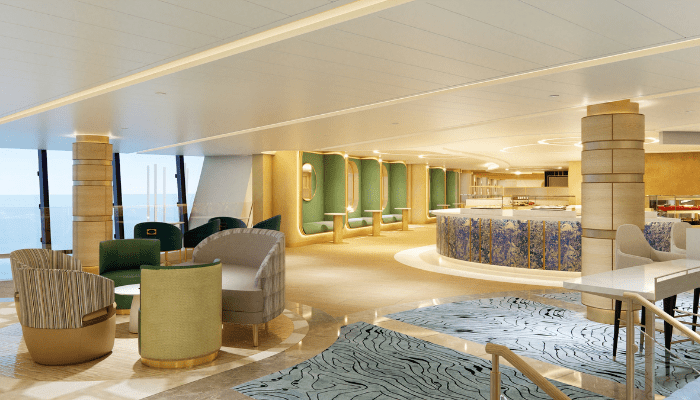 Sabatinis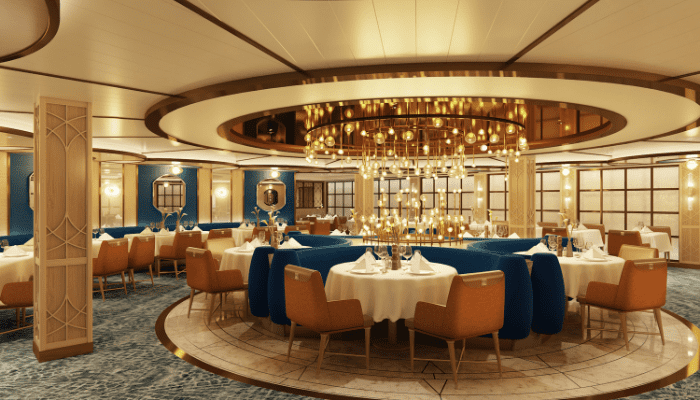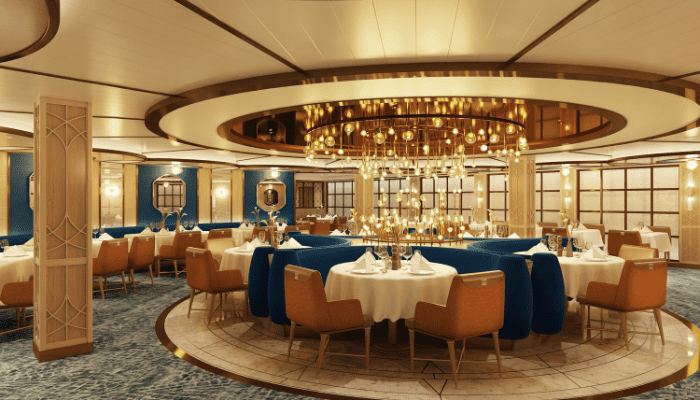 Crown Grill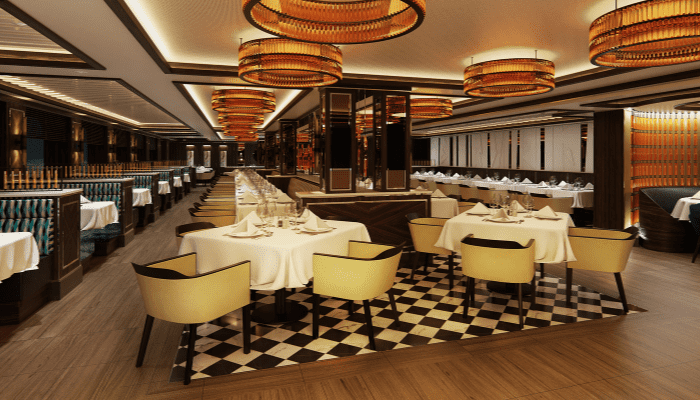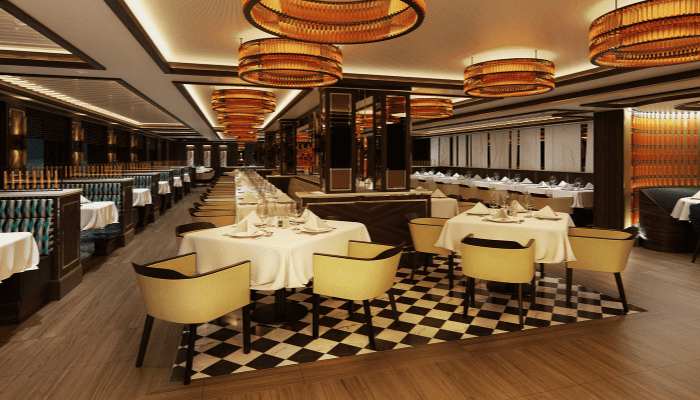 Wheelhouse Bar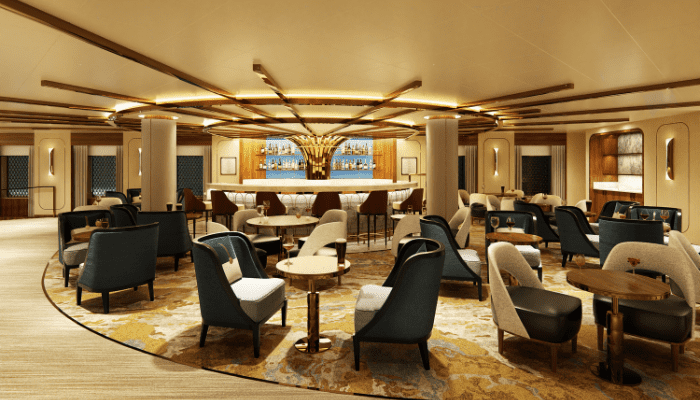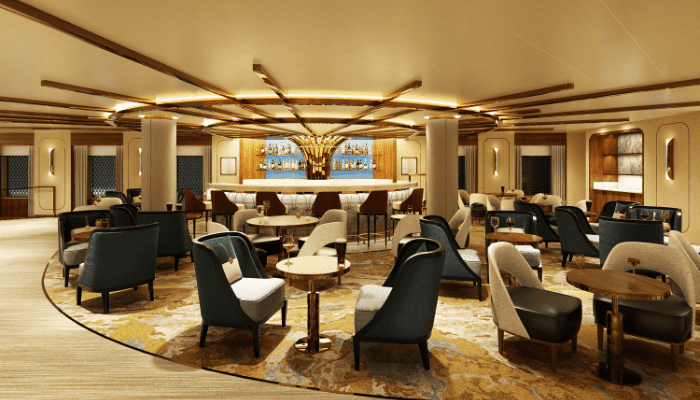 Get The Ultimate Cruise Planner
Regular price: $27 Now just $17!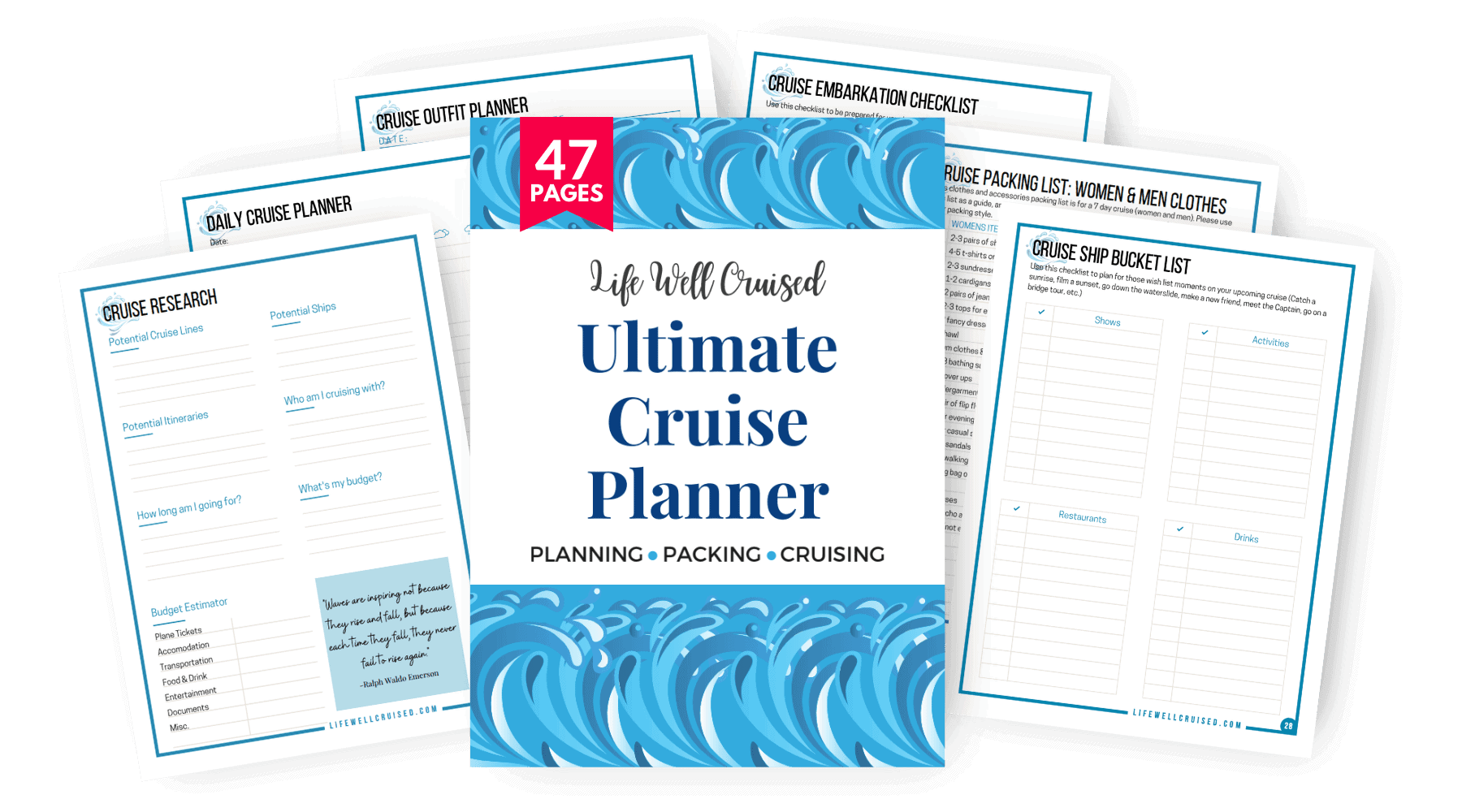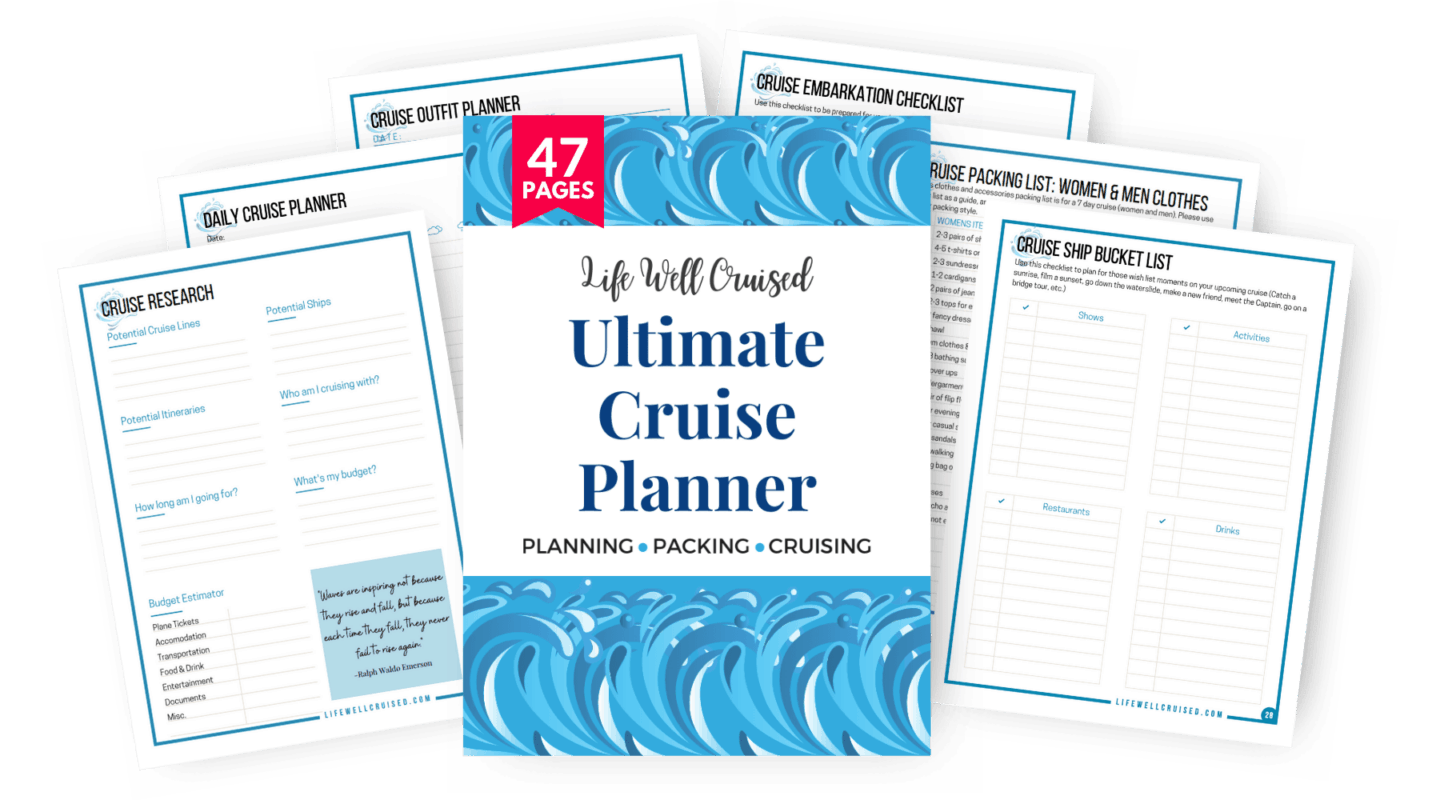 Frequently Asked Questions
Where Will Sun Princess Be Sailing?
The Sun Princess will be sailing it's inaugural season in the Mediterranean, beginning in early 2024 and through the spring and summer.
In the Fall of 2024, the Sun Princess will be sailing Eastern and Western Caribbean itineraries from Port Everglades, Fort Lauderdale.
When Can You Book Sun Princess?
Yes, the Sun Princess' Mediterranean cruises, beginning in February 2024 are available to book at this time. Hopefully, Sun Princess' Caribbean cruises will become available soon.
Video: 10 Big Changes Coming to Princess Cruises Newest Ship
Related & Popular Posts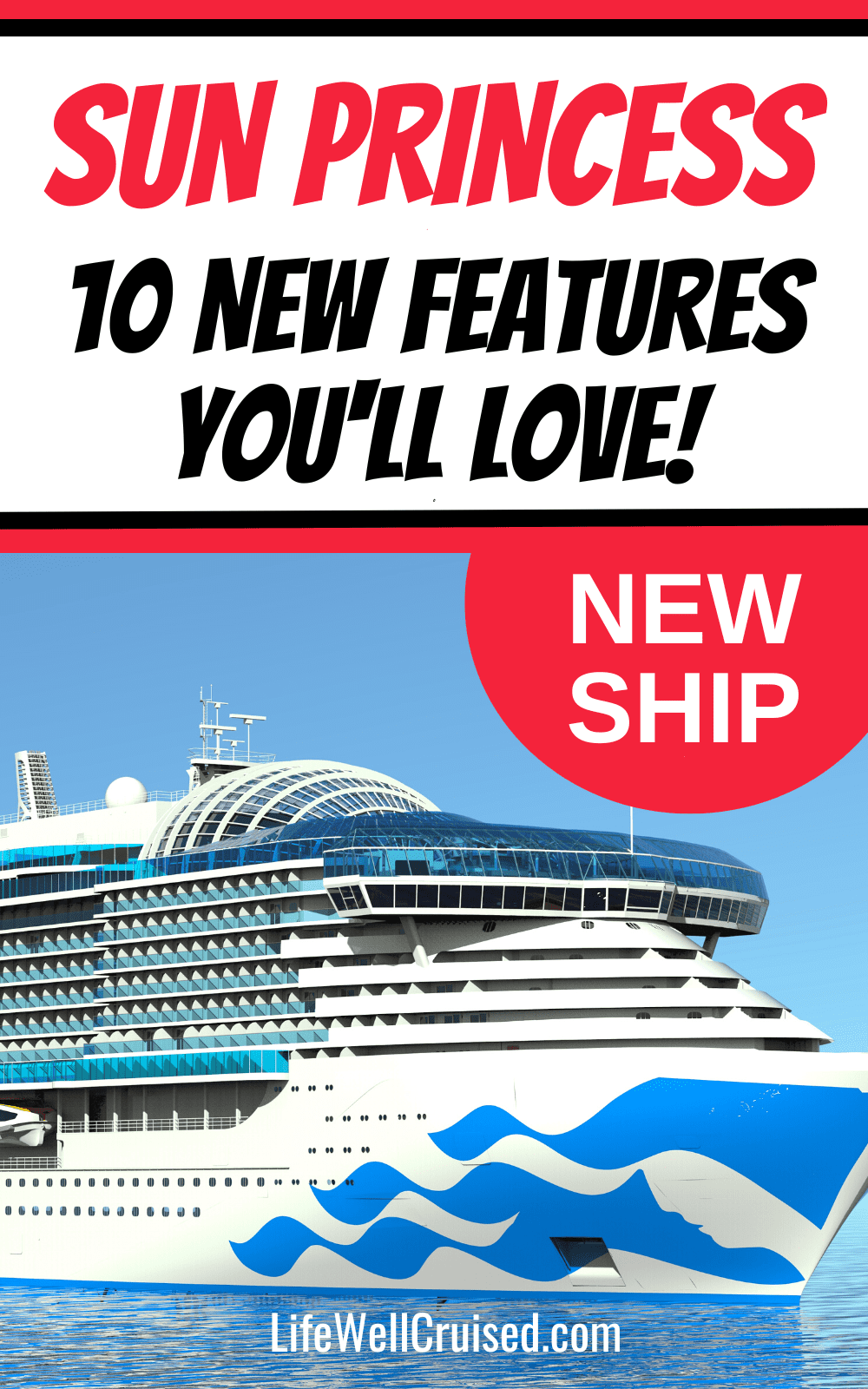 Final Thoughts on Sun Princess, Princess Cruises Next Generation Ship
Sun Princess is the first cruise ship in Princess Cruises new sphere class. This new cruise ship is exciting in so many ways. In addition to the beautiful design and features of this cruise ship, Sun Princess is part of Carnival Corporation's green cruising focus and will be powered by LNG fuel technology
Sun Princess is currently under construction at the Fincantieri shipyard in Italy and is set to debut in early 2024.
We'll surely learn and see more about what to expect on Sun Princess in the coming months.
What do you think of Sun Princess so far? Please let me know in the comments below.
Happy Cruising!
Ilana
If you enjoy this post please don't keep it to yourself ;-). Please feel free to share on Facebook or Pinterest (share buttons at the top). Thanks so much!