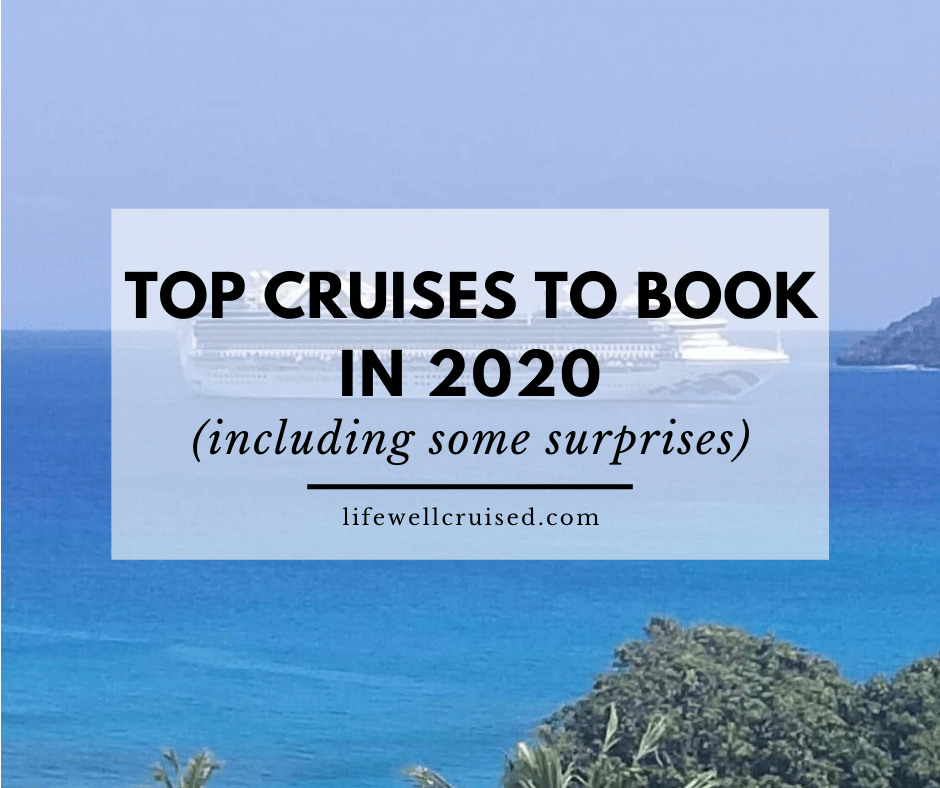 Best Cruises for 2020 for Families and Couples
As 2019 is coming to a close, I've been thinking about and looking back on the last year in cruise ships. I thought it was just me, as I can often be heard saying "There are SO MANY new ships coming out" (usually as I scroll through my IG feed).
But it's true, there was a record number of cruise ships that came out in 2019 (24 to be exact according to Cruise Industry News). This means there are so many great choices to book in 2020 and beyond!
2020 is going to be exciting, with lot of great ships to choose from for your next cruise vacation.
In this post I'll be sharing the top cruise ships that have caught my eye, and I think you may enjoy as well.
We'll go through what to look out for in 2020 and beyond, including some notable mentions.
I'll be dividing these cruise ship choices up based on 3 things:
Cruise ships from 2019, that you should book for 2020.
New 2020/2021 cruise ships, that you should book ASAP if you want to get on those inaugural sailings
Major cruise ship refurbishments and notable mentions, which are basically cruises that might warrant your attention
Top Cruise Ships from 2019 (ready to book for 2020)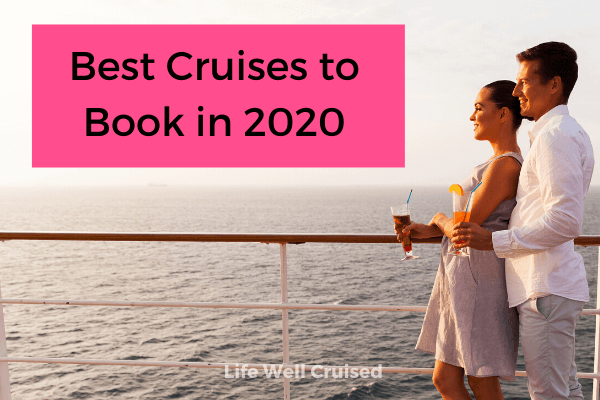 Some awesome cruise came out in late 2019 and are totally worth booking in 2020. Being honest, I love booking cruises that are already "tried out", but that might just be me.
1. Sky Princess – December 2019
I've heard such great feedback about the Sky Princess.
If you're a regular reader, you'll know that we enjoy cruising with Princess. I'm an eighties girl at heart and think "The Love Boat" just might be my theme song.
So, even though I've not yet cruised on the Sky Princess, she is high on my wish list. Although she's a sister ship to Royal and Regal Princess, some enhancements include a luxurious looking aft pool and an overall lighter color palette for decor.
2. Celebrity Edge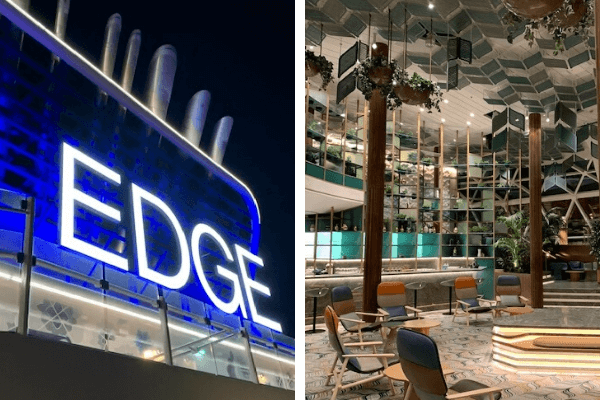 Guess what? Since the Celebrity Edge had it's maiden voyage in December 2018, she technically doesn't belong on this list. I'm making an exception, however, because she was BIG news in 2019!
I'm rarely drooling over new ship builds, but seeing videos of the magic Carpet at sunset, as well photos of the stunning resort pool, this is a ship that really excites me!
Learning that the Celebrity Edge is just under 130,000 tons, yet carries less than 3000 passengers onboard put me over the Edge. I'm a sucker for space and generally prefer my ships not to feel overly crowded.
3. Carnival Panorama – December 2019
How fun does the Carnival Panorama look? They aren't called the Fun Ships for nothing!
Being honest, Carnival ships may just not be our thing at the moment, given the fact that our kids have grown (way to fast), but there's just so much fun to be had on board. In addition to the iconic Carnival water slides, the Sky Ride, Sky Zone and SkyZone Trampoline park is an active families' dream.
I love that Carnival offers such amazing value to young families and the young at heart, and I may even be tempted by this ship a little bit ;-)!
4. Norwegian Encore – November 2019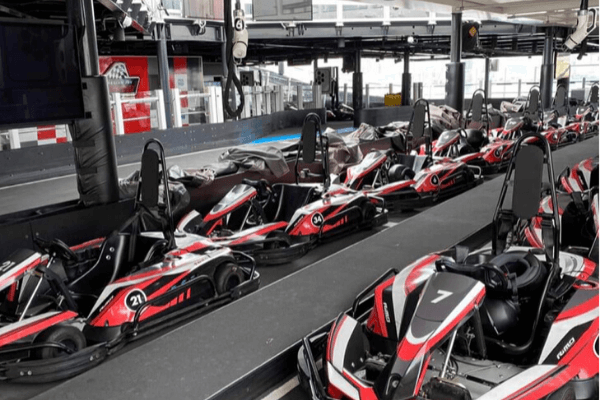 The Norwegian Encore looks fabulous!
Our first Norwegian Cruise was on the Breakaway a few years ago and we were really impressed with the attention to detail on this ship, the efficient cabin design, the Waterfront (loved!), and some of the best entertainment we've ever seen on a cruise!
Looking at Norwegian Encore, it's clear that this cruise ship is an upgrade from early ships in it's class, both in decor and ship design. Plus, the activities onboard, which include a race car track, dispel every possible outdated cruise myth, including that cruises are "boring".
We haven't cruised with NCL in more than 3 years, so it might be time again in 2020.
Random fun fact: Kelly Klarkson is the Godmother and performed onboard!!
5. MSC Bellisima – March 2019
I've not yet cruised with MSC (and let's face it I only have so much vacation time), but my husband and I are definitely tempted by how gorgeous these ships are.
I mean, can you say "Swaworsky staircase"?
Ok this really tempts me – maybe less my husband lol.
The Bellisima has a lot to offer in terms of the beauty of this ship and entertainment, including a Cirque de Soleil show. If you're looking for an even newer ship, take a look at the MSC Virtuoso debuting in 2020 (below).
6. Celebrity Flora – May 2019
At a capacity of just 100 passengers, the Celebrity Flora isn't exactly a mainstream cruise experience. However, if you want a bucket list travel experience, this luxury vessel is THE way to visit the Galapagos.
The Celebrity Flora is made up of all suites and is actually a termed a luxury passenger mega yacht. Can you say "Dream Cruise"?
Exciting New Cruise Ships for 2020
Now for the new and exciting cruise ships of 2020!
These are some of the most interesting cruise ships that are due to be released within 2020 or even 2021. In many cases , you can still book inaugural sailings, if that appeals to you.
Now, I know I mentioned above that a good safe choice is booking a cruise that's had all the kinks worked out (like once it's been sailing for a few months), however I must admit something.
I saw some inaugural footage and ship Christening of the Sky Princess, with 2 women pioneers of space travel, Captain Hire and Poppy Northcutt as Godmothers. I honestly was a bit choked up as I heard their interviews and I couldn't help thinking, "I wish I was there".
There's definitely something special about an inaugural sailing and being able to witness a ship being named and christened.
7. Enchanted Princess – June 2020
A sister ship to the popular and well loved Regal, Royal Princess and "new" Sky Princess, the Enchanted Princess will feature the gorgeous 3 story piazza, Movies Under the Stars, and many of the most enjoyed Princess features.
To add a bit of luxury, the new Sky Suites will feature the largest balconies on any Princess Cruise Ship.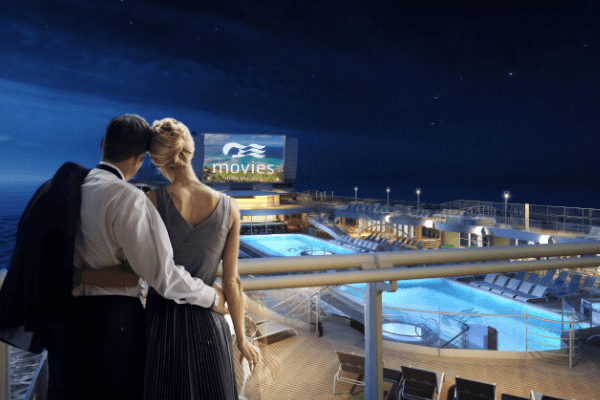 8. Scarlet Lady – March 2020 (Virgin Voyages)
The cruise line that is so different that it's almost hard to know what to expect. An adult only cruise line, literally everything on Virgin Voyages looks like a it will be a super cool experience.
Honestly, does any cruise experience say "next decade" more than Virgin Voyages?
A definite top cruise to book in 2020!
From cruise cabin design and layout that's like nothing we've seen on cruise ship, to cruise ship dining that's definitely "different" , to a tattoo parlour on the ship – this cruise vacation will be anything but the same old thing.
Check out some of their itineraries which include a stop at the dreamy Bimini Beach Club, Virgin Voyages private island experience in the Bahamas.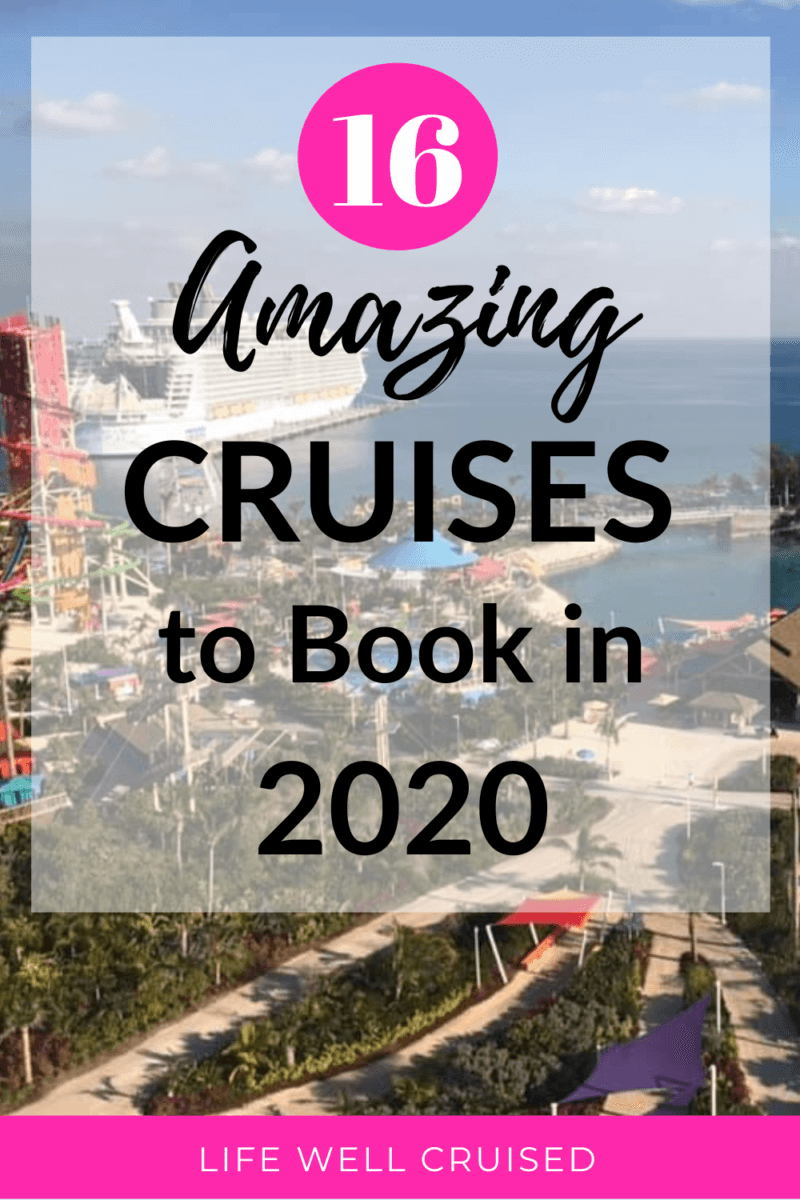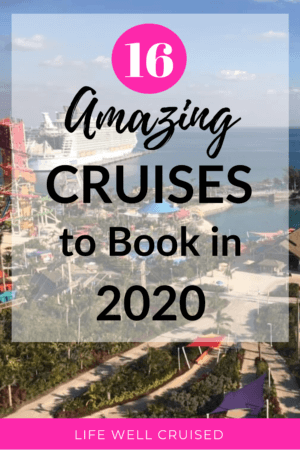 9. Celebrity Apex – April 2020
It's hard to deny the absolute beauty and innovative design of the Celebrity Edge. However, as Celebrity Apex makes its debut as a sister ship to the Edge, it will be interesting to see any changes and tweaks that might be made based on passenger feedback.
At about 130,000 tons and 3000 passengers, like Celebrity Edge, Celebrity Apex offers beautiful and innovative ship features such as the Rooftop Garden and the perfect spot for a glass of wine with a sunset view, the Magic Carpet.
There's a good chance that Celebrity Apex will be a fan favorite in 2020 (kust like Celebrity Edge)!
10. Odyssey of the Seas – October 2020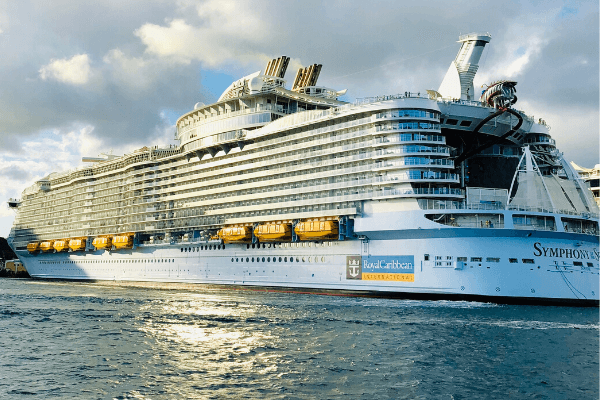 Royal Caribbean ships have a special place in my heart as my first cruise ever was on the Navigator of the Seas and it truly "wowed" us with it's innovative, yet beautiful and tasteful ships.
The Odyssey of the Seas will have a North Star, bumper cars and sky diving simulator (like some of it's sister ships), as well as all virtual inside cabins.
If you're an inside cabin lover, this means that one wall will be "virtual" with a balcony view. How awesome is that?
Recommended: 7 Top Benefits of Booking an Interior Cabin
11. Carnival Mardi Gras – November 2020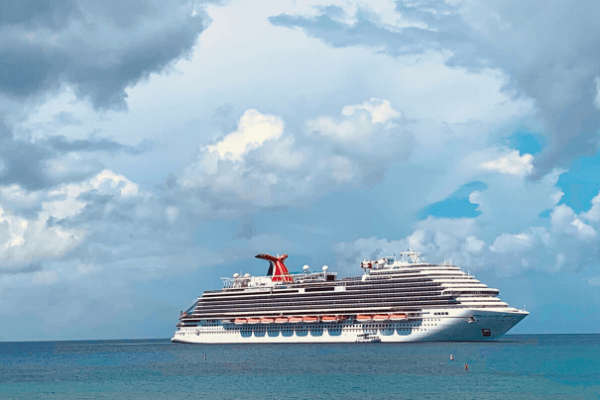 Unfortunately, the Carnival Mardi-Gras has had a set back in the original delivery date. This has meant that the first several cruises, including the original inaugural sailing had to be cancelled.
The Mardi-Gras does look like an amazing cruise ship and will likely be a fan favorite once she comes out.- she'll even have a roller coaster on board!! At 180,000 tons she will be the largest Carnival ship, and one of the largest cruise ships at sea!
This is a top pick for family cruises in 2020!
12. MSC Virtuosa – September 2020
Sailing European Mediterranean itineraries, this very large cruise ship (177,000 tons and about 6300 passengers) has tons of bells and whistles throughout.
For families cruising in the med, there's an outdoor water-park and a 2 story amusement area. As well, the Virtuosa will feature the gorgeous LED illuminated and artistic ceiling in the interior promenade area.
Cruise Ship Refurbishments and Notable Mentions
Although new ships are always exciting, I also like to mention cruise ship refurbishments, as it's an excellent opportunity to have a new ship feel, on an older ship.
The benefit to this is often that the price is significantly less than a new ship, yet in some cases the cruise ships look almost like new!
While there are "refurbishments" where things like carpets are changed out, pools are painted, and overall the ship looks clean and almost new again. This is good.
However, recently we've seen some cruise ships that are getting such an extreme overhaul, you MUST check them out.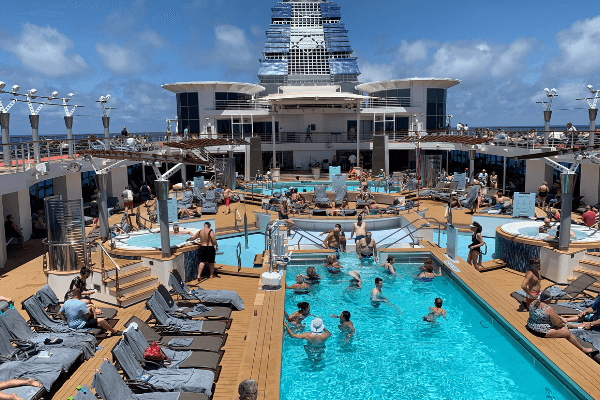 13. Celebrity Summit (and all "revolutionized" ships)
Examples include any Celebrity Cruise ship which has been "Revolutionized", such as the Celebrity Summit. We actually cruised on the Celebrity Summit before her "Revolution" updates, as well as after, and we could not have been happier.
Here's our review with lots of realistic photos (how the ship really looks with people on it). Keep in mind the Summit's sister ships will look very similar: Celebrity Summit Cruise Review: Post Revolutionized (with photos)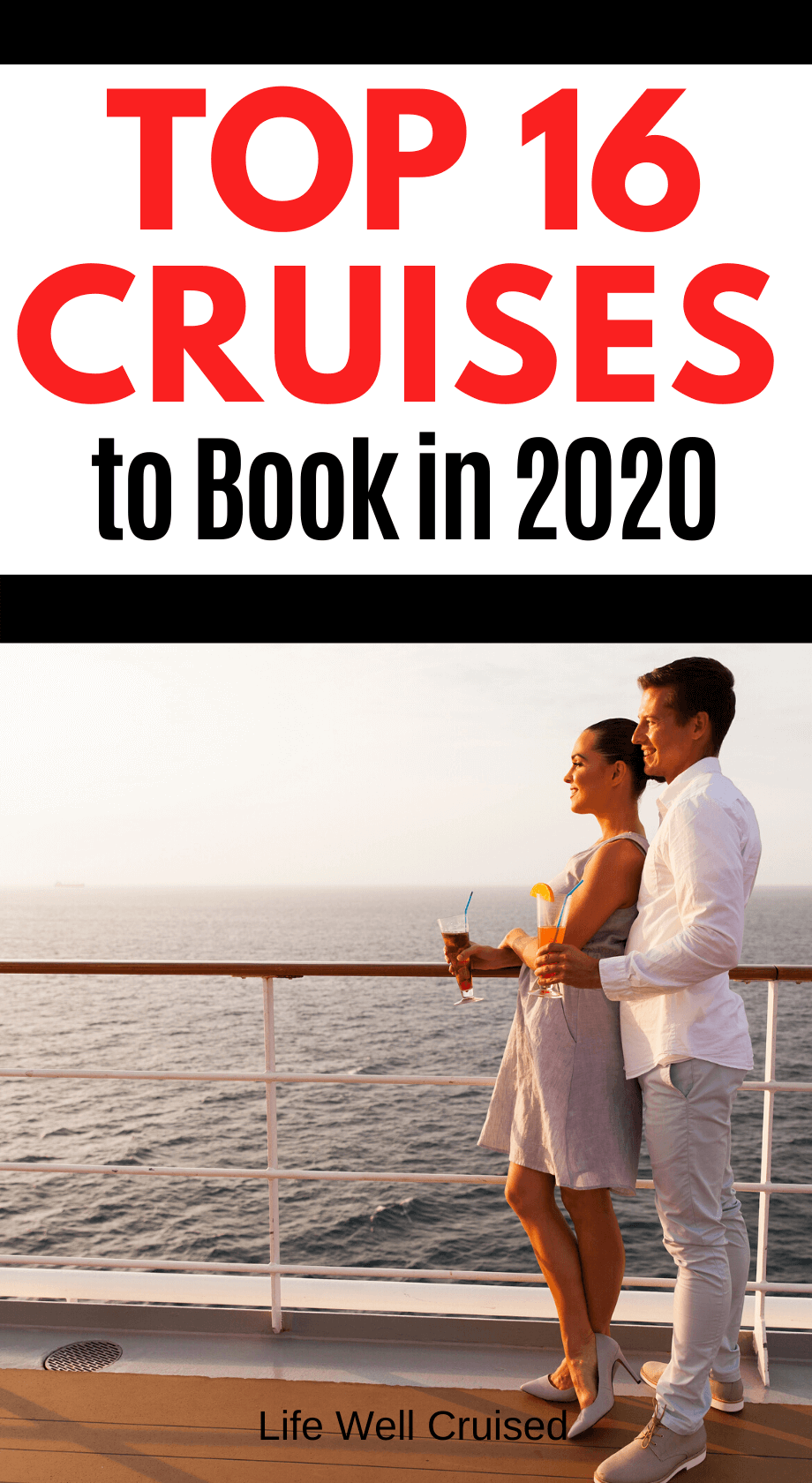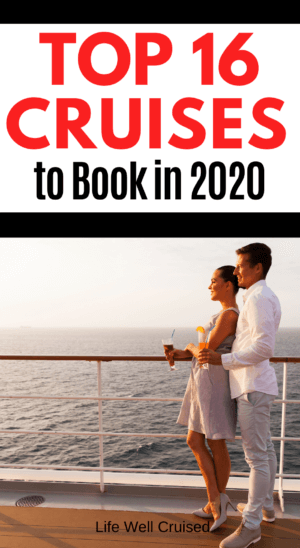 14. Oasis of the Seas (and all "Amplified" ships)
Do you love Royal Caribbean and dream of cruise ships with amazing entertainment and ship design beyond your wildest dreams? Check out the newly "Amplified" Oasis of the Seas, as well as some other Royal Caribbean cruise ships that will soon be updated.
Still a great cruises to book for 2020!
15. Norwegian Spirit
Finally, a ship worth mentioning is the Norwegian Spirit.
This small NCL cruise ship is a fan favorite, but really has been showing it's age.
She will be updated in 2020 with Norwegian Encore-like fittings for a much more upscale look an feel. With incredible itineraries, this is a cruise ship to look at for 2020 and 2021.
16. Princess Cruises Largest Vow Renewal at Sea (really a BONUS)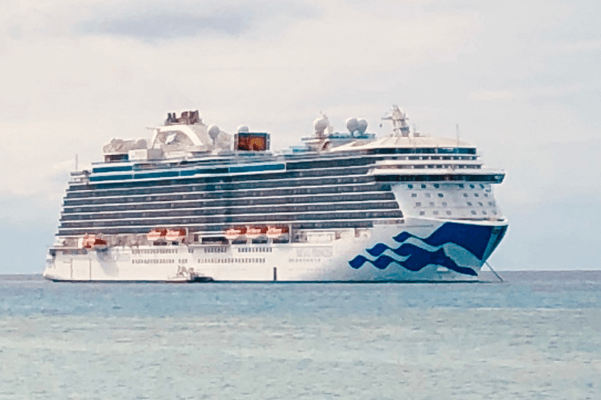 Finally, I can't help but mention the Regal Princess and now Royal Princess, which will be going for the Guiness World's Record for the largest vow renewal at sea.
If you're looking for a romantic cruise in 2020, don't these sound great? They take place over Valentine's day (awe!)
Gavin McLeod, aka Captain Stubing of the Love Boat, will be officiating the group renewal ceremony. Jill Whelan, Captain Stubing's daughter, will be the maid of honor to the Princess passengers on the Regal Princess.
This became so popular, that a second vow renewal cruise was added.
Trista and Ryan Stutter of Bachelorette fame will be officiating the Valentine's Day cruise vow renewal ceremony onboard the Royal Princess.
I'm a total fan of theirs and I think this adds to the excitement of this 2020 cruise!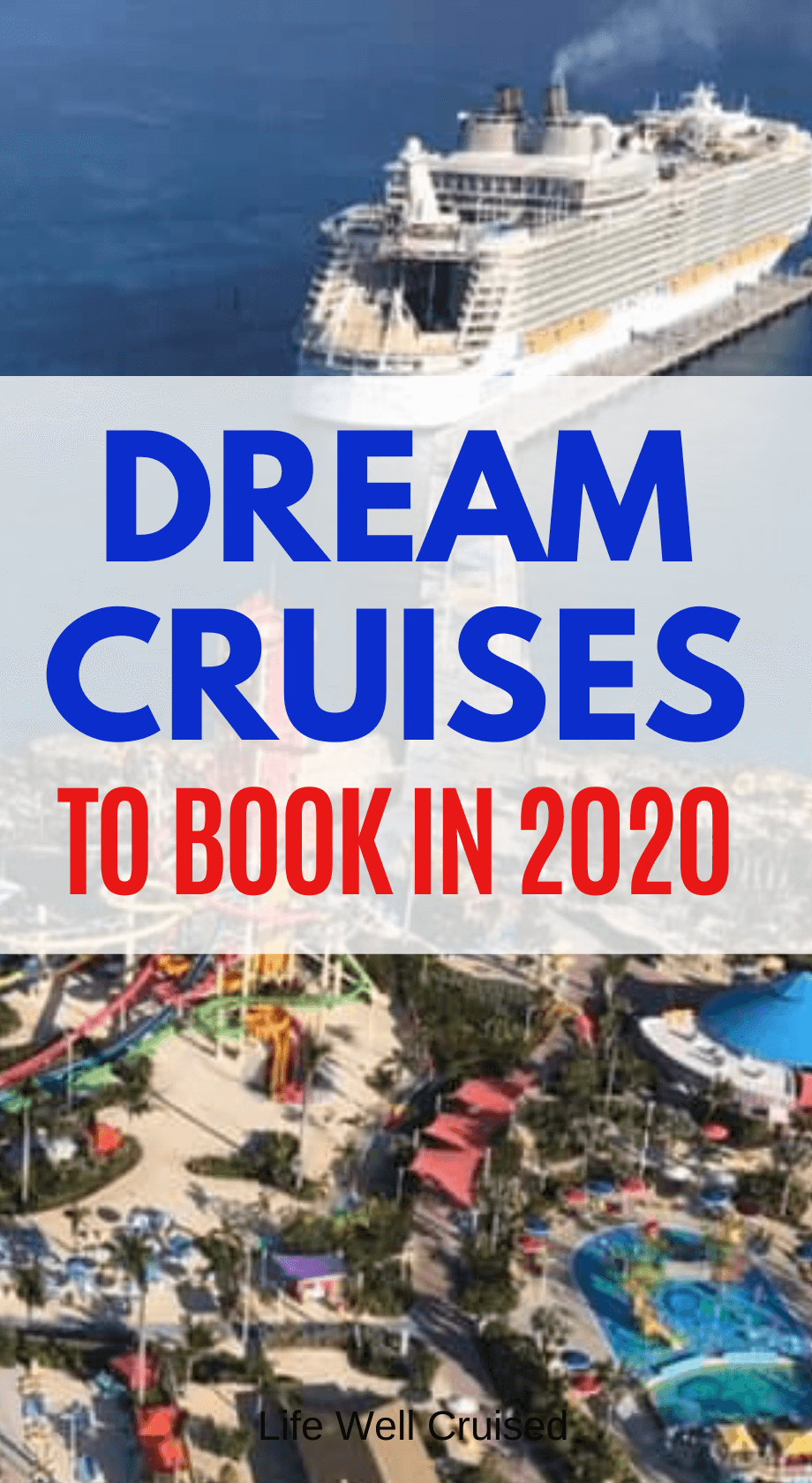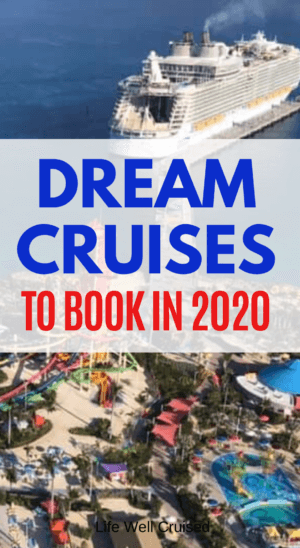 Recap: Top 16 Cruise Ships to Book in 2020
In this post we went through 16 awesome cruises to book for 2020 for families and couples who love to cruise. From modern and luxurious, to innovative fun ships, 2020 has it all!
What cruise ships are most interesting to you and which will you be booking in 2020 and beyond?
Happy Cruising!!
Ilana xoxo
P.S. If you found this helpful, please don't keep it to yourself ;-). Please share on Facebook or PIN to your favorite Pinterest board (share buttons at the top). Thanks so much!
Read more:
21 Things People Forget to Pack for a Cruise (and regret)
25 Cruise Essentials Most Popular on Amazon
30 Cruise Cabin Hacks Every Cruiser Needs to Know
15 Cruise Embarkation Day Tips Straight from the Pros
Let's connect:
Follow me on Facebook at Life Well Cruised
Follow me onYouTube at Life Well Cruised (Vlogs and cruise tips)
Follow me on Pinterest at Life Well Cruised
Follow me on Instagram at Life Well Cruised