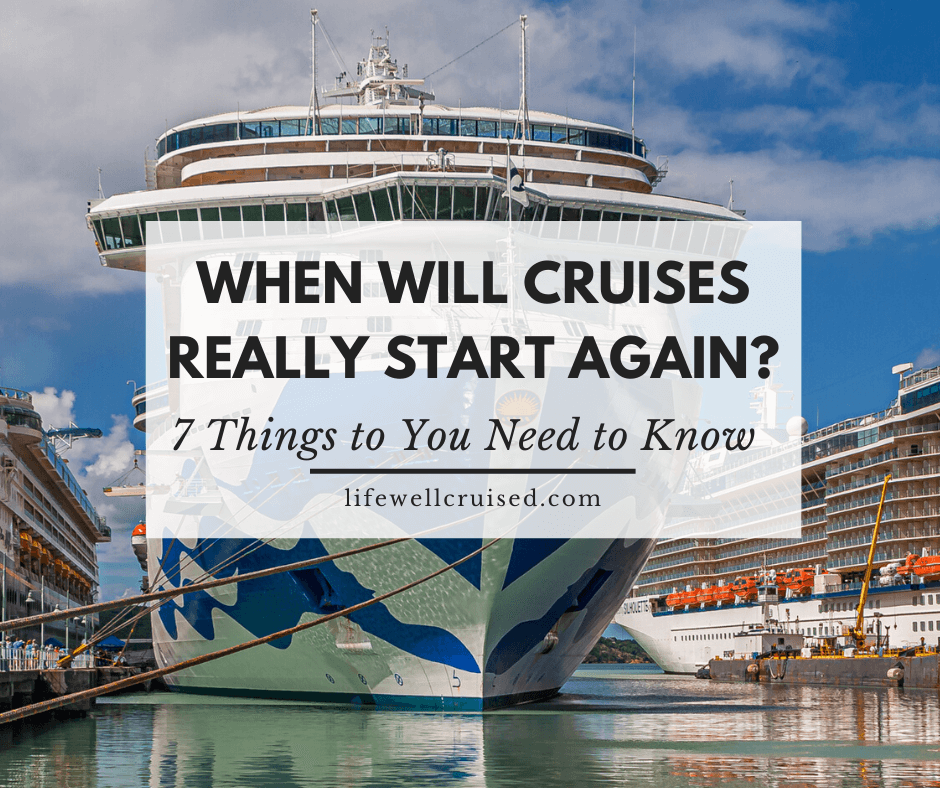 As cruise lines have extended their suspension of cruises yet again, it's led many cruisers to ask, "when will we really sail again"?
In a latest round of cruise cancellations, Royal Caribbean, Celebrity and Norwegian Cruise Lines have joined Carnival Cruises in cancelling cruises up until the end of July. Now, these cruise lines have set August 1 as the projected date that cruises will resume.
Still other cruise lines, such as Virgin Voyages, have suspended all cruises until October.
So, when will really cruises start again? Is August 1 a realistic date for cruises to resume?
We may all have predictions, but frankly, none of us has a crystal ball. However, for cruises to start up again, there are a few things that have to happen.
These are the things that need to happen for cruises to be ready to sail again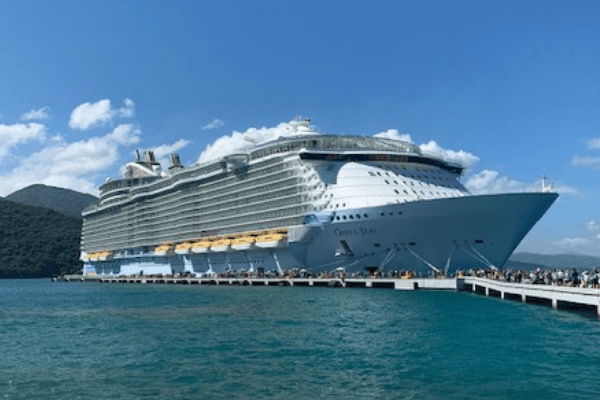 1. It has to be safe for cruises to sail
Royal Caribbean's CEO Richard Fain pointed out that for cruises to go ahead on August 1, it must be safe to do so.
This might be obvious, but there are several reasons that no one can say for sure when cruises will really resume. For cruises to sail, the world health situation will have to be safer and less fluid. Plus, there are some specific things cruise ships have to contend with.
Royal Caribbean and other cruise lines are working with health authorities and the CDC to ensure that cruise travel is safe for passengers and crew.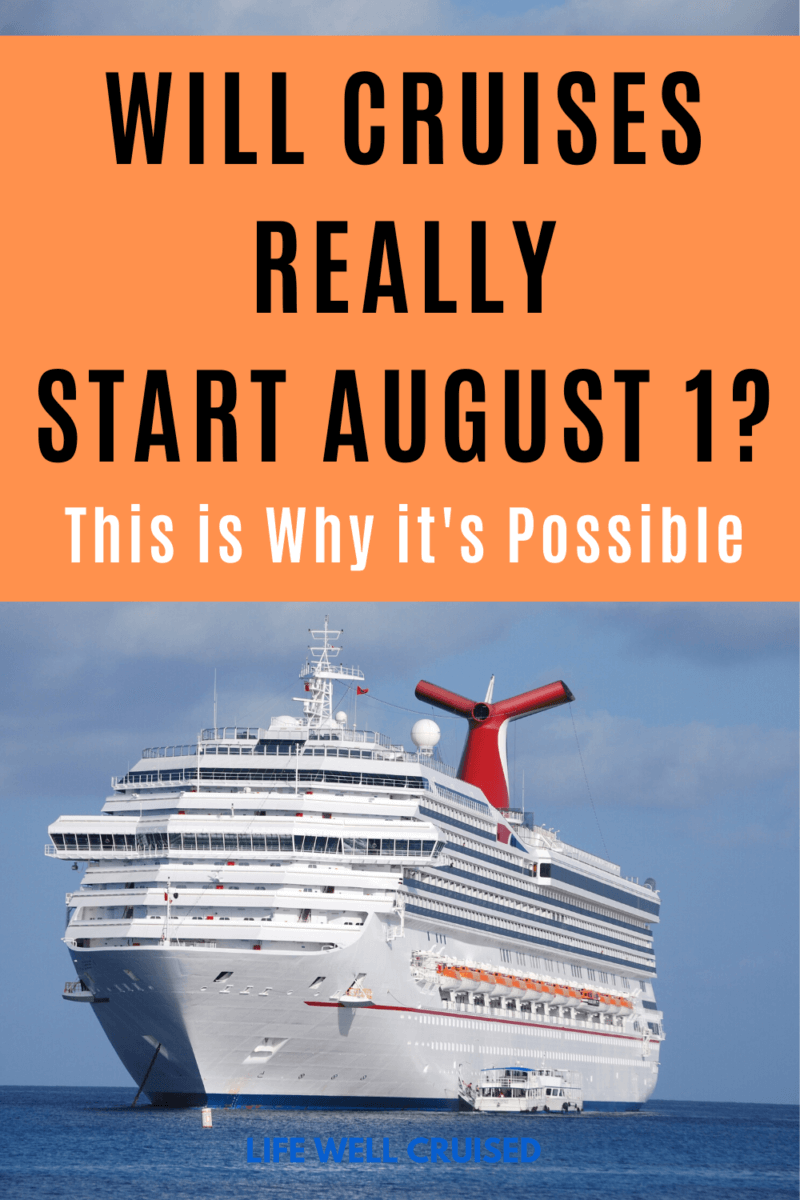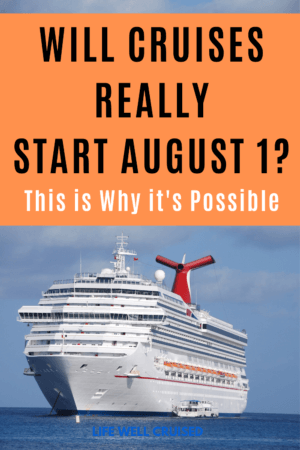 2. The CDC must lift no sail order
At this time, there is a no sail order put in place by the CDC which is set to expire on July 24. However, there are conditions that need to be met. The CDC has stated that there are particular issues with cruise ships versus land vacations, that need more attention.
At this time cruise lines are working on plans to meet the CDC's requirements and come up with a comprehensive plan. The CDC has been vocal in stating that if they believe there is still concern for public health, they can extend this no sail order.
3. Cruise ports must be ready for cruise ships
Are cruise ports ready to receive cruise ships again? While some Caribbean islands are gearing up for tourism again, others may wait a while before welcoming cruise passengers. For instance, Grand Cayman has said that they'll be closed to cruises until September 1.
Cruise lines also have private islands to work with, which may be part of the start up plan.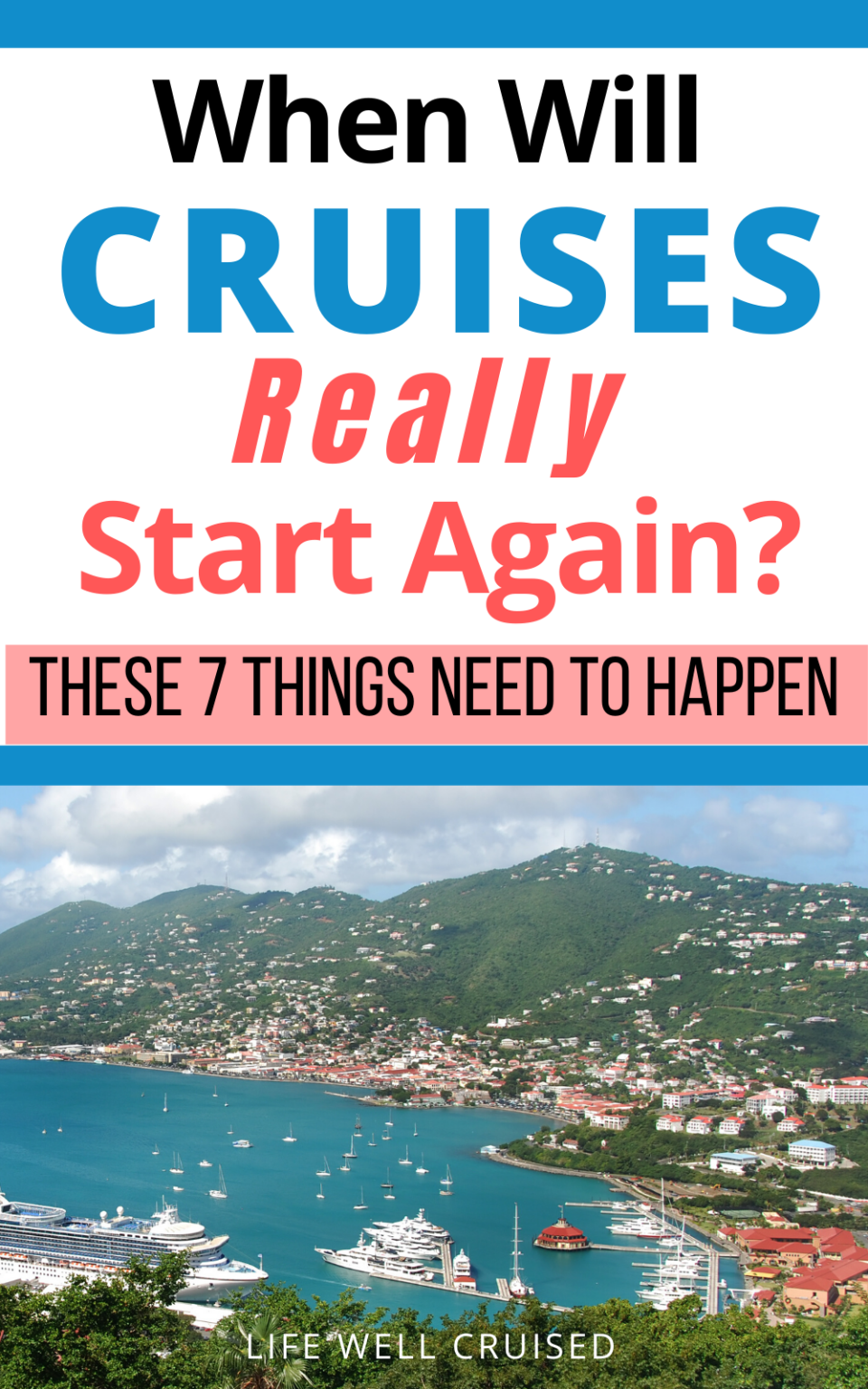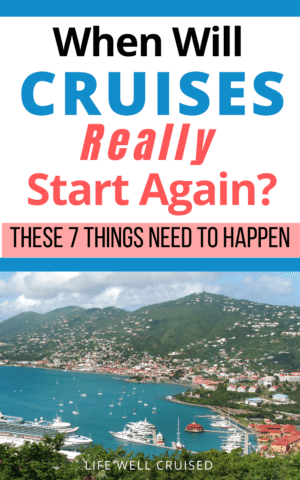 4. Ports must have protocols in place
While many people want to cruise again, and have said they'll do so once it's safe, a fear for many is the possibility of being stuck on a ship is something happens.
It's fresh in many minds how several cruise ports refused to allow cruise ships to disembark passengers and crew. This was the case for people who needed medical attention, as well as those didn't and were well.
For cruise ships to resume sailing, protocols and agreements with cruise ports will need to be put in place so that this situation doesn't happen again. Cruise passengers must have confidence that there is a plan in place to avoid being stranded at sea.
5. Enhanced hygiene and safety on cruise ships
As a frequent cruiser, I know that safety and hygiene has always been a top concern on cruise ships. I can also vouch for the amount of cleaning and disinfection that happens on a regular basis.
However, these aren't "normal" times, and this new health situation requires even more vigilance.
Cruise lines have begun to share their plans with us, so we can get an idea of how they plan to ensure safety and hygiene on board. While we don't know all the details, we can imagine that this is something cruise lines are working on with their team of experts.
Related post: 6 Ways Cruises Will Be Changing Once Cruising Resumes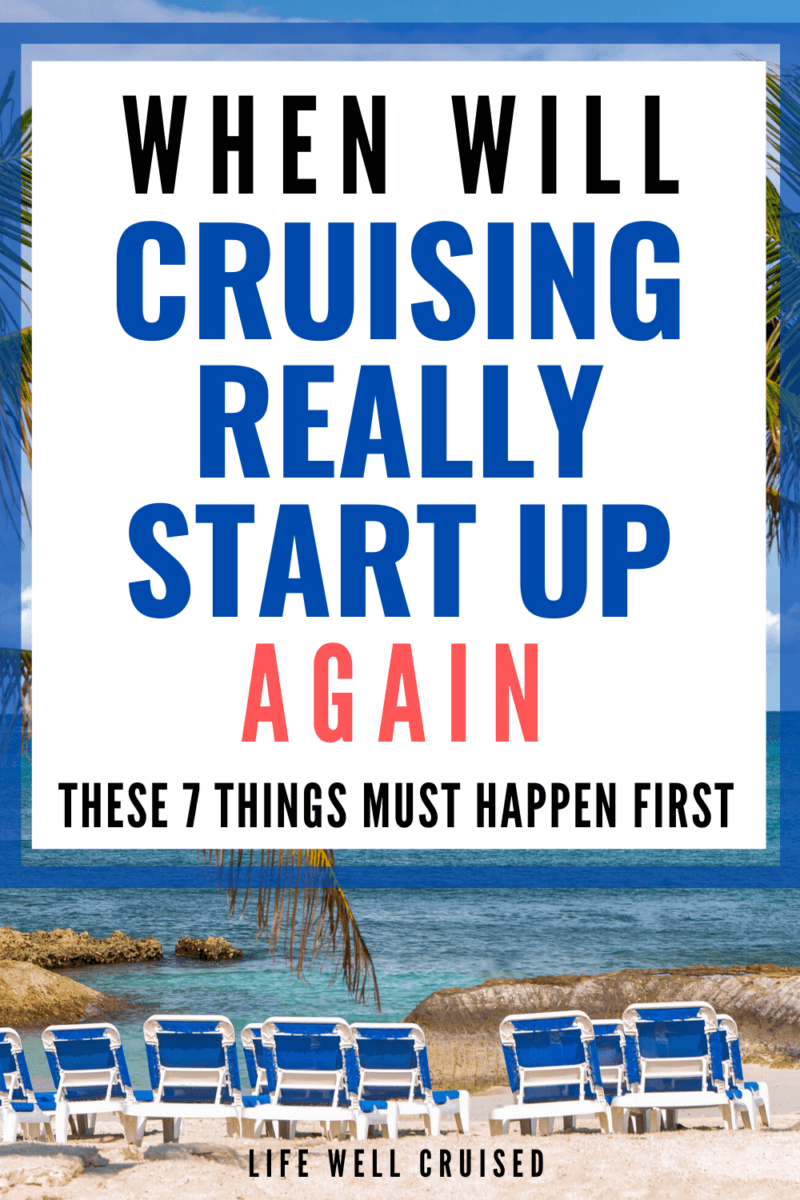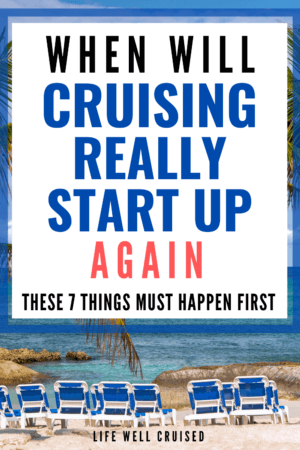 6. Medical Isolation Zones
Part of the CDC requirement, is that cruise lines are better able to deal with potential contagious illnesses on the cruise ship. This may mean medical isolation zones on board the cruise ship and more medical staff to deal with potential medical situations.
This is part of the comprehensive plan that needs to be put in place before cruises actually resume.
Here's a video from our YouTube channel that I think you'll enjoy. Our Life Well Cruised community on YouTube is growing and I'd love you to be a part of it!
Here's a link to subscribe (don't forget to hit the notification bell): Life Well Cruised (become a subsriber)
7. Temporary Cruise ship adaptations
When cruise ships start sailing again, a slow start along with social distancing is expected. While we don't know the details yet, we have heard that certain staples of cruising, such as the cruise ship buffet, will be changing, as least for now.
In addition to this, cruise lines need to come up with a plan to be safe and maintain social distance on their cruise ships, while still providing guests with the fun and enjoyable experiences they love!
Since they've indicated that they don't expect to sail full, at least at the beginning, having less passengers in theaters and dining rooms will make this possible.
Read next: How Will Cruising Change, Recover and Restore Cruiser's Confidence Once Again
What do you predict? Given the situation, when do you believe that cruise ships will sail again?
Happy cruising (we will again)!
Ilana xoxo
P.S. If you've enjoyed this, please don't keep it to yourself ;-)! Please share it on Facebook or save for later on Pinterest. Thanks so much!
Popular and related posts:
How Will Cruising Change, Recover and Restore Cruiser's Confidence Once Again
6 Ways Cruises Will Be Changing Once Cruising Resumes
How to Get the Best Deals, Specials and Promotions on a Cruise (in 2020-21)
17 Cruise Stateroom Essentials Every Cruiser Needs
Let's connect:
Follow me on YouTube at Life Well Cruised
Follow me on Facebook at Life Well Cruised
Follow me on Pinterest at Life Well Cruised
Follow me on Instagram at Life Well Cruised