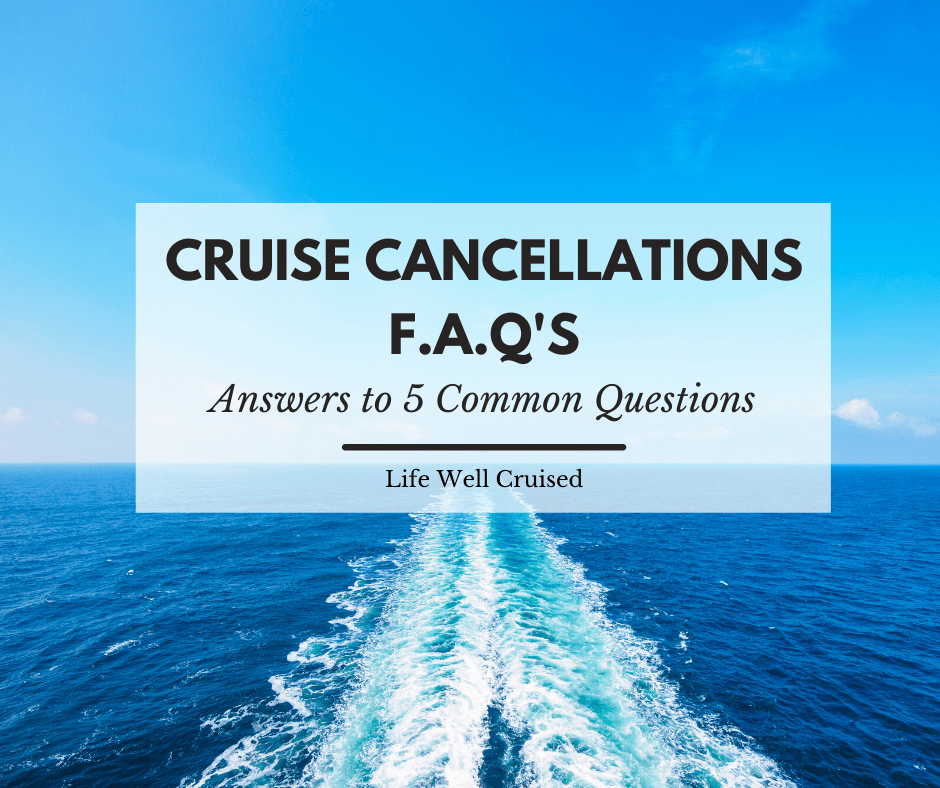 Answering Common Questions About the Cruise Shutdown
Have you been affected by a cancelled cruise? Since the original pause in cruising in mid March has been extended, it's likely you may have either had a cruise canceled by the cruise line, or cancelled the cruise yourself.
You may have even re-booked and experienced multiple cruise cancellations (insert sad face).
While the cruise line association, CLIA, has announced a voluntary pause in cruising until September 15, some cruise lines have cancelled cruises into late September and October.
I know this is frustrating. You might be wondering when will cruises sail again, and if your planned cruise will take place. You might also be waiting for a refund or Future Cruise Credit, which is taking longer than most of us would like.
I hear you and I know this is difficult in so many ways – and you have questions.
In this post, I'll go over some Frequently Asked Questions, and hopefully provide some answers as well as solutions.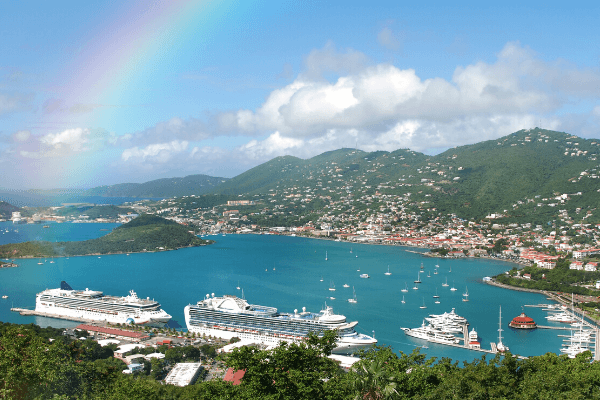 1. When will cruises start again?
If you're sailing from an U.S. ports, cruises are suspended until September 15. CLIA has said that this date may be extended further if need be. Some cruise lines have cancelled cruises beyond this date.
Carnival Cruises has announced that their cruises will be suspended until September 30, and they hope to resume operations after that.
Royal Caribbean, Celebrity and Azamara have announced cruise cancellations up tp September 15, in line with CLIA. However, there are additional cancellations which have been announced due to Government travel restrictions. Alaska and Canada/New England sailings for Summer and Fall are affected.
Norwegian Cruise Line and it's sister brands have announced cancellations through end of September, with some cruises being cancelled in October.
What does this mean and when will cruises really start again?
Cruises may resume sometime after September 16 or into October. Unfortunately, due to the health situation and travel restrictions this isn't predictable at the moment.
There may be rumors and predictions that cruises could be cancelled for longer than this, but at this point they really are guesses. Cruise Lines will resume once it's safe to do so. There is hope for late Fall 2020.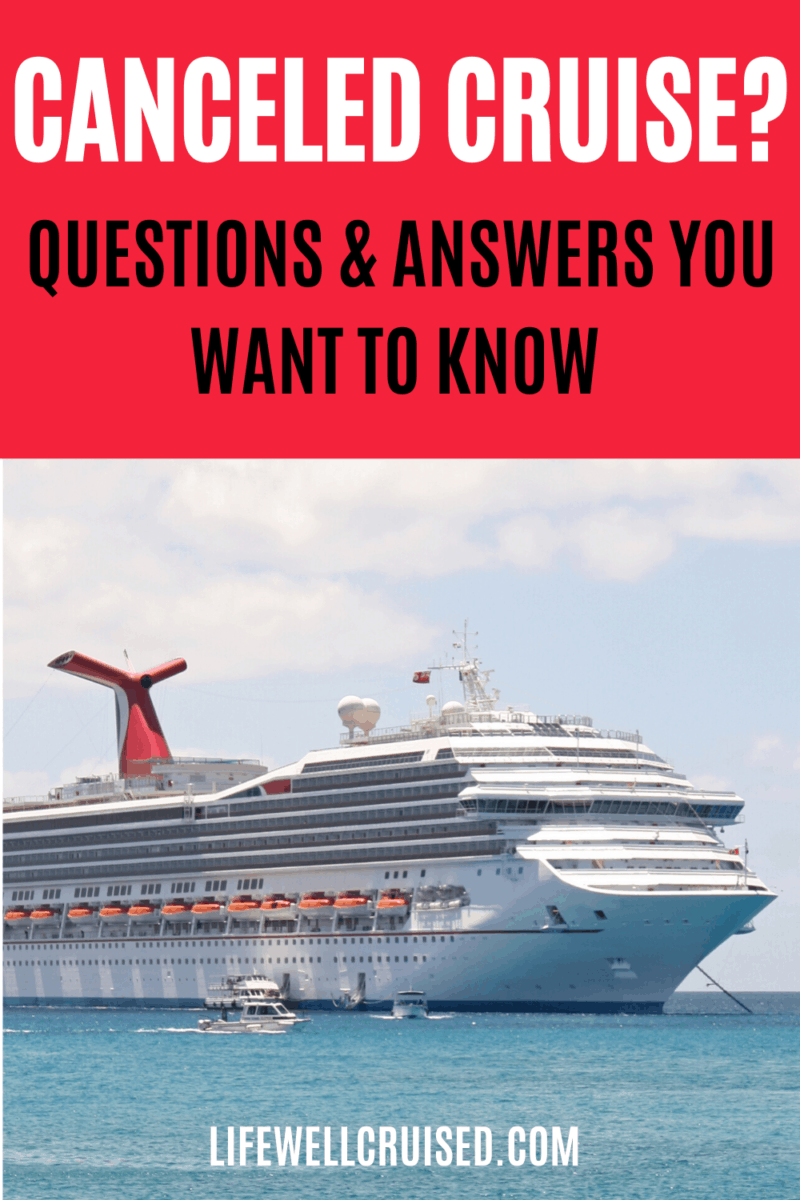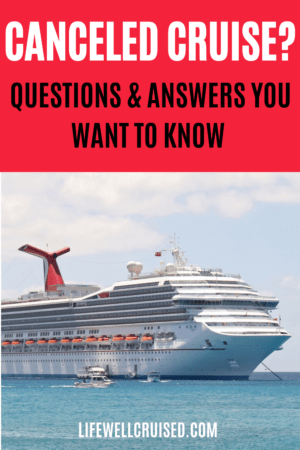 2. What changes will we see on cruise ships when cruises resume?
Cruise lines have stated that they are working on health and safety measures and will be releasing them soon, so cruise passengers can know what to expect on board when cruises resume.
However, Norwegian Cruise Line, Princess Cruises and Virgin have all released some information.
Norwegian Cruise Line's 6 new health measures are the most detailed – you can read about them here.
However, there are some changes on cruising that we can expect, based on the information we have so far. Until we actually get closer to sailing or officially hear from each cruise line, these remain predictions of changes on cruises and good guesses.
no self-serve buffet
reduced capacity on cruises to allow social distance
staggered embarkation
high focus on sanitation and disinfecting including fogging in cabins and public areas
hand sanitizing stations and hand washing all over the ship
pre-boarding health screening
increased medical personnel and facilities
possible new technologies for air filtration (see NCL protocols)
crew may wear masks when dealing directly with passengers
shows and activities will continue and adaptations made
There's some speculation that cruise lines are working through their plans and are waiting on approval from the CDC before releasing the information to the public.
Are you wondering if cruise passengers will be required to wear masks?
I researched this topic quite a bit – read this post for more info.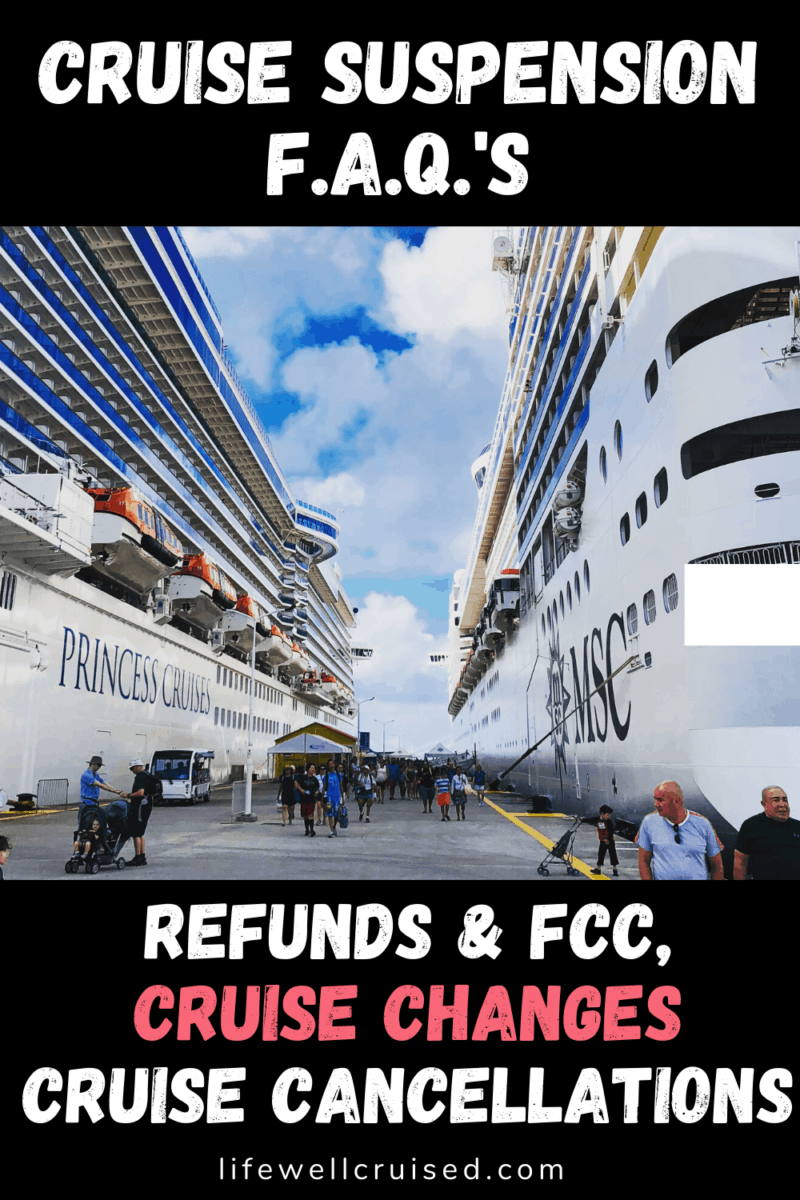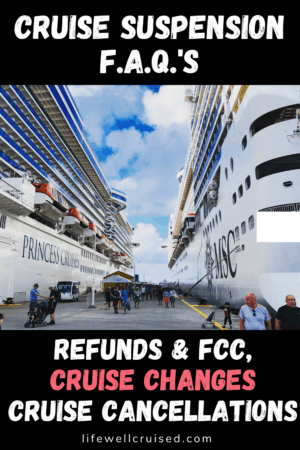 3. Why are refunds and Future Cruise Credits taking so long?
There's no question – waiting on refunds and/or Future Cruise Credits has been one of the most frustrating things for cruisers. While cruise passengers have been asked to "be patient" by cruise lines, waiting on thousands of dollars for weeks and months isn't easy, especially during these difficult times.
One of the reasons for the cruise refund delays is that each cruise line is dealing with refunding millions of dollars, and several thousands of transactions, all within a short period of time. This is definitely unprecedented and they aren't typically equipped to process the large amount of transactions.
Add to this a reduced staff as cruise line's unfortunately had to lay off personnel, and people working from home and not in their regular environment, and the delays compounded.
Each cruise line has had their own compensation policy, and there may be a few options to choose from. When there are a few transactions to make, even within one reservation, it takes time. Passengers report receiving separate refunds for excursions, taxes etc.
While very frustrating, people are getting their refunds and FCC's, even though there have been delays of 60-100 days in many cases. With some cruise lines, passengers are reporting receiving refunds up to 120 days after their cancellation date.
Recommended: Refunds vs Future Cruise Credits: Pros and Cons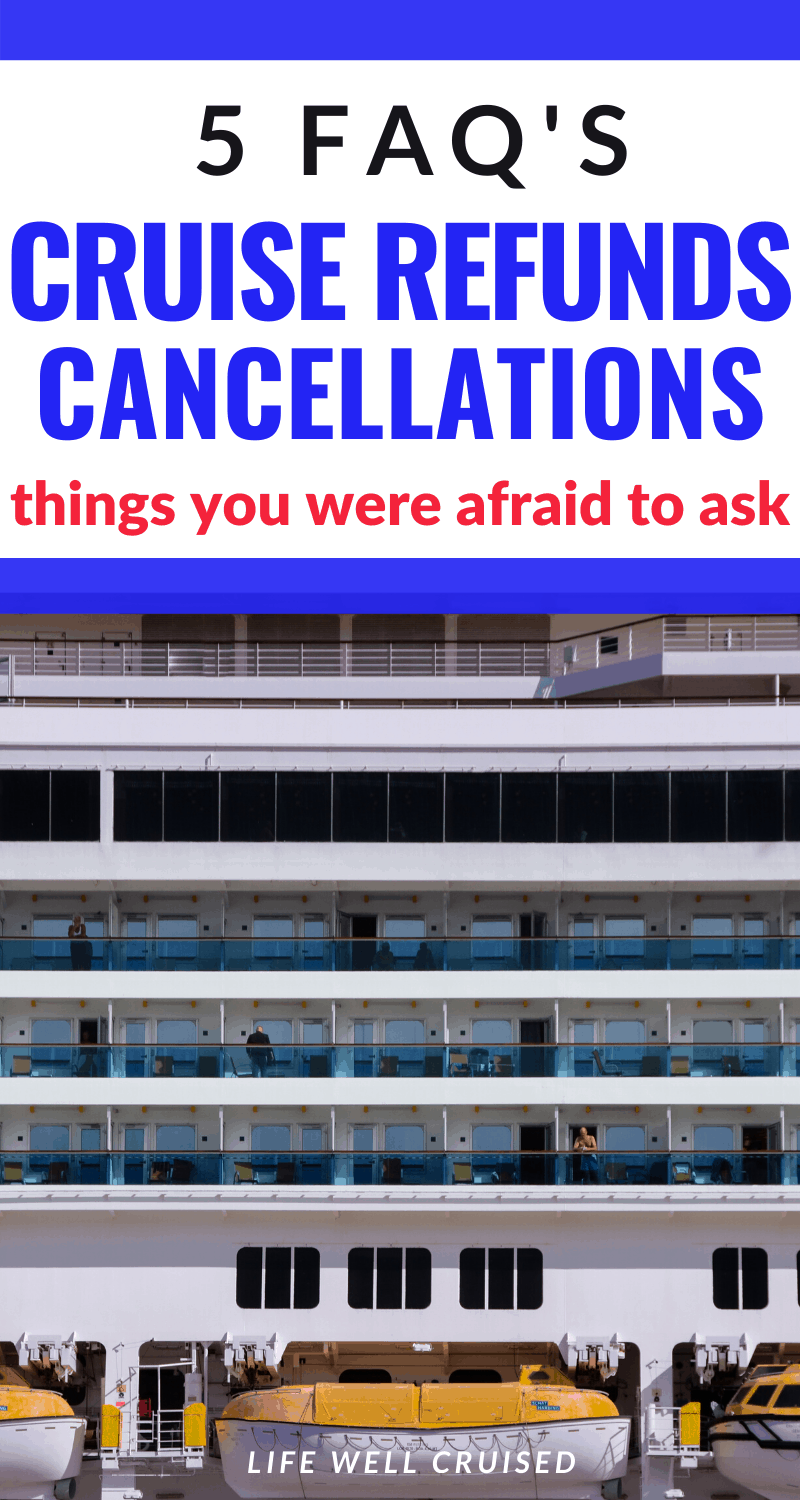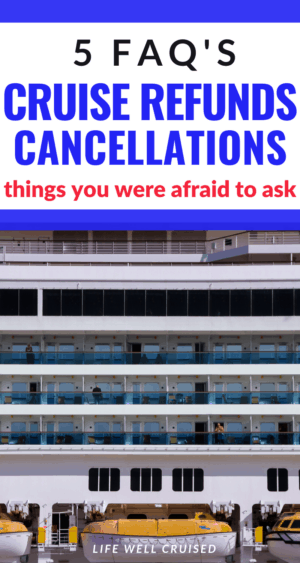 Advice if you're waiting for a refund
If you are waiting for a refund of your canceled cruise, or a Future Cruise Credit, do call the cruise line or email your travel agent once in a while and check up on things.
While cruise lines are asking cruise passengers to be patient, the reality is that there are times when refunds haven't been triggered and you do want to make sure things are on track.
Don't call daily of course, but calling every 3-4 weeks is sensible.
Also, you'll want to keep track of the refund amounts to make sure that all has been refunded, if you chose this option. In many cases you'll receive 2-4 separate refund amounts credited – cruise fare, taxes, beverage and other packages, excursions etc.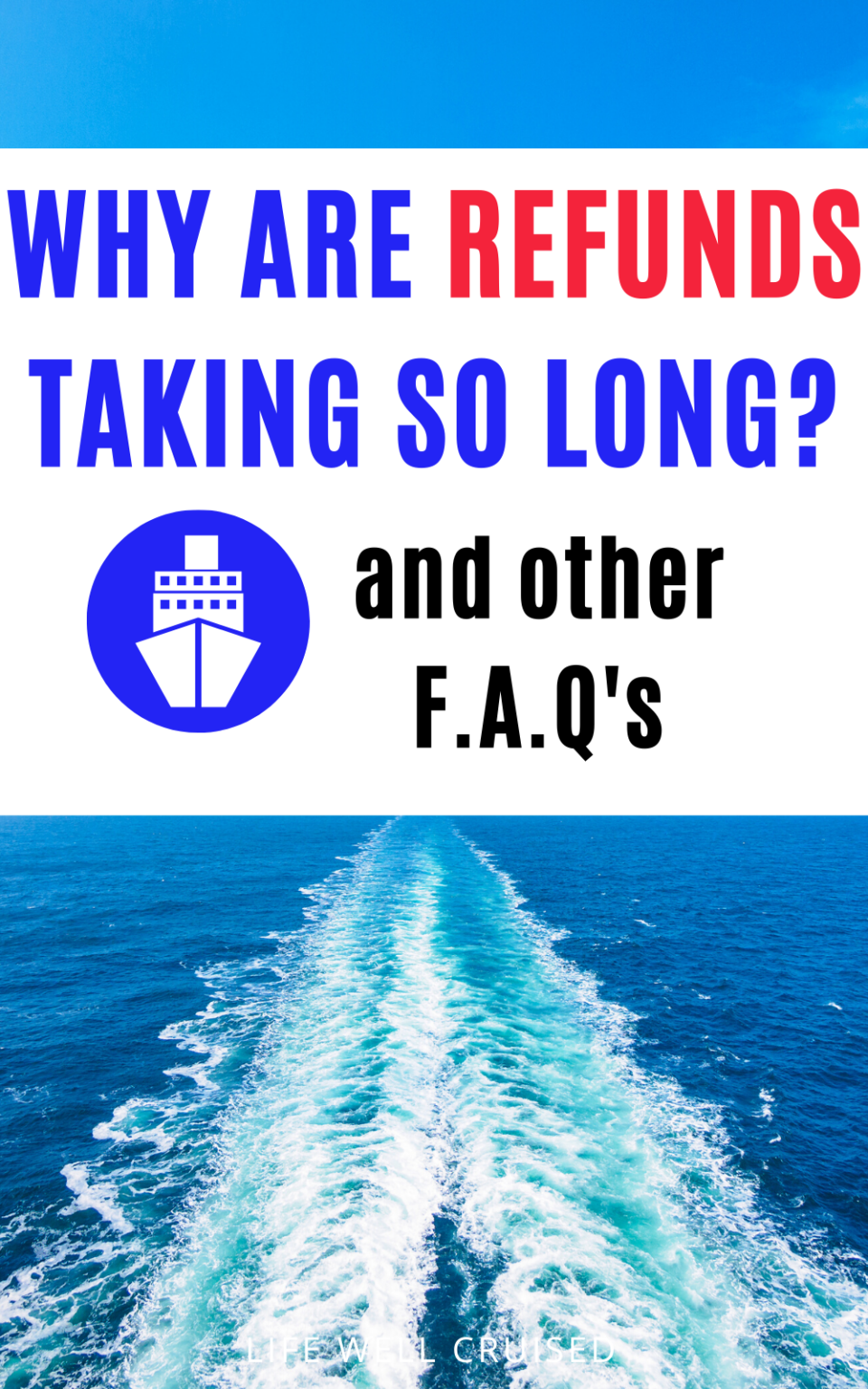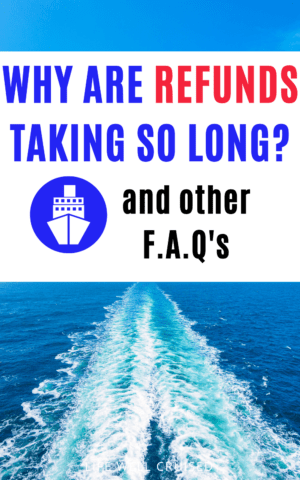 4. Will new cruise ships be delayed?
While new cruise ships are being built, there have been reported delays, due to the world health situations that has affected the ship building yards.
If you are sailing on an inaugural cruise for a new ship, there is chance that it will be delayed.
Carnival Mardi Gras
As of now, the sailing of Carnival's Mardi Gras is still set for November 14, 2020. This is one of the most anticipated cruise ships, and one that has already seen delivery delays from the shipyard, which resulted in the cancellation of the first 8 sailings.
Royal Caribbean's Odyssey of the Seas
Unfortunately, Royal Caribbean has recently announced the cancellation of scheduled cruises on the new Odyssey of the Seas, from November 5, 2020 – April 17, 2021.
Cruise refurbishments
Major cruise refurbishments, such as Celebrity's revitalization of the Constellation have been put on hold for the time being. The same for Royal Caribbean's planned Amplification of it's cruise ships.
This makes sense as cruise line's will be cutting back in the short term, on unnecessary expenditures.
5. Will cruise lines go bankrupt?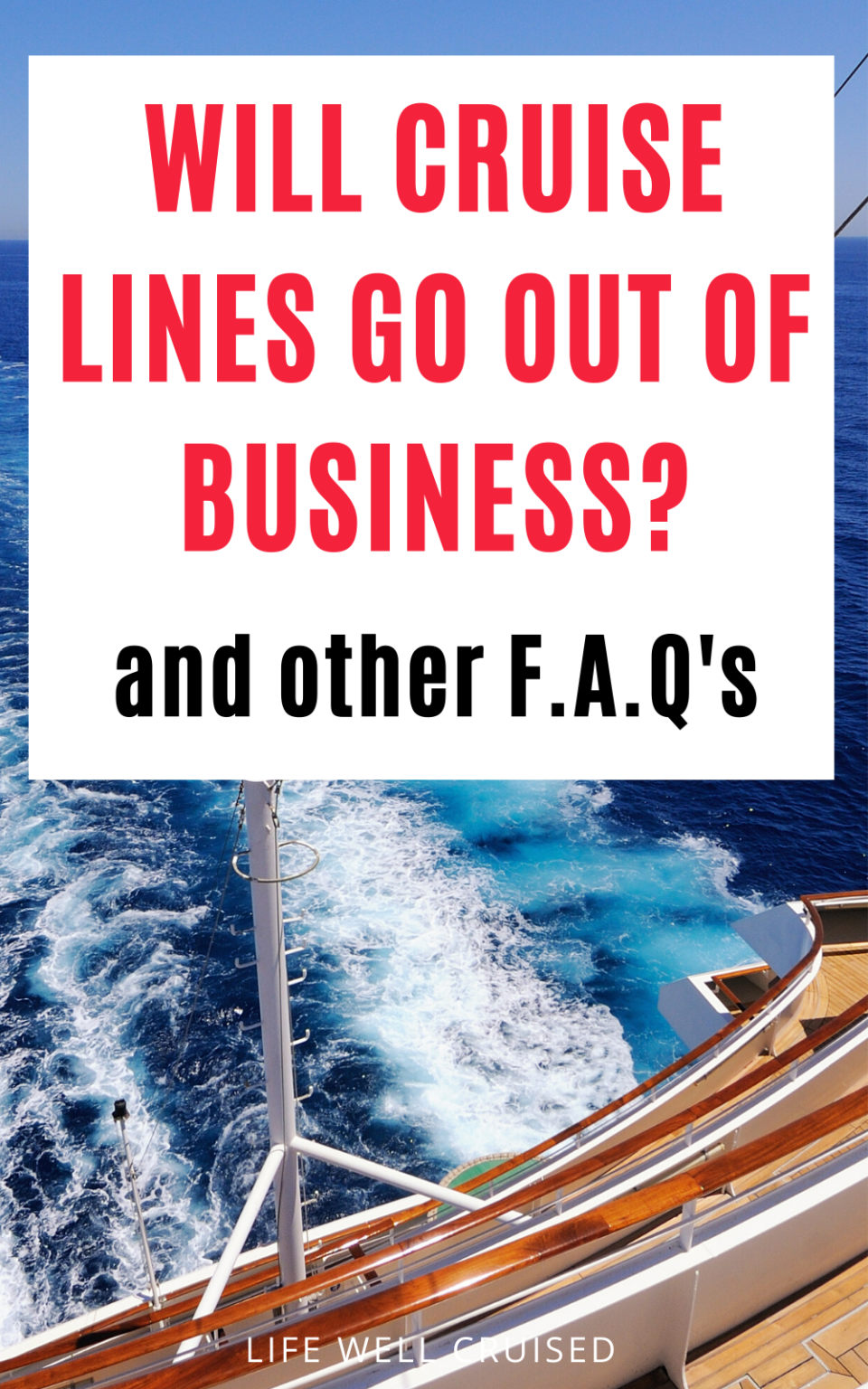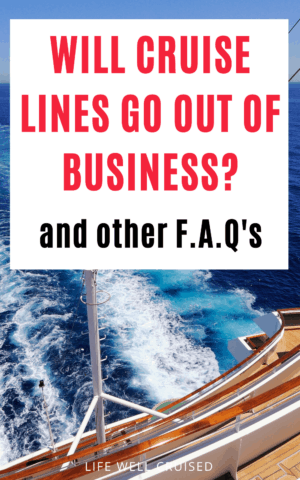 If you love cruising, it's only normal to worry about the future of your favorite cruise lines during these difficult times, and hope that they don't go out of business.
While there's been a lot of speculation, we do know that major cruise line's have secured funds and liquidity to weather a long shutdown.
According to market analysts in an article written by Gene Sloan of The Points Guy , "Carnival Corp., Royal Caribbean Cruises Ltd. and Norwegian Cruise Line Holdings have enough liquidity and borrowing capacity to survive with near zero revenues into the first quarter of 2021". They assess that the risk for bankruptcy is low.
Read next: 6 Confirmed Changes Coming to Cruise Ships
Final thoughts: Cruise Suspension and Cancellations – Frequently Asked Questions
I hope that I've answered some of the questions you may have about cruise cancellations, refunds, and when and how cruises will start sailing again.
I realize there are likely more questions that you may have, and as time goes on, these might change.
If you have a general question about anything pertaining to the pause in cruising, cruise cancellations and how cruises will resume, please let me know in the comments below.
As well, if you have an experience or tip to share, I'd love to hear it!
Happy Cruising!
Ilana xoxo
P.S. If you found this helpful, please share on Facebook, Twitter or PIN to your favorite Pinterest board. Thanks so much!
Suggested posts:
How Will Cruising Change, Recover and Restore Cruiser's Confidence Once Again
25 Cruise Essentials Most Popular on Amazon
20 Cruise Packing Tips all Cruisers Need
Let's connect:
Follow me on Facebook at Life Well Cruised
Follow me onYouTube at Life Well Cruised (Vlogs and cruise tips)
Follow me on Pinterest at Life Well Cruised
Follow me on Instagram at Life Well Cruised