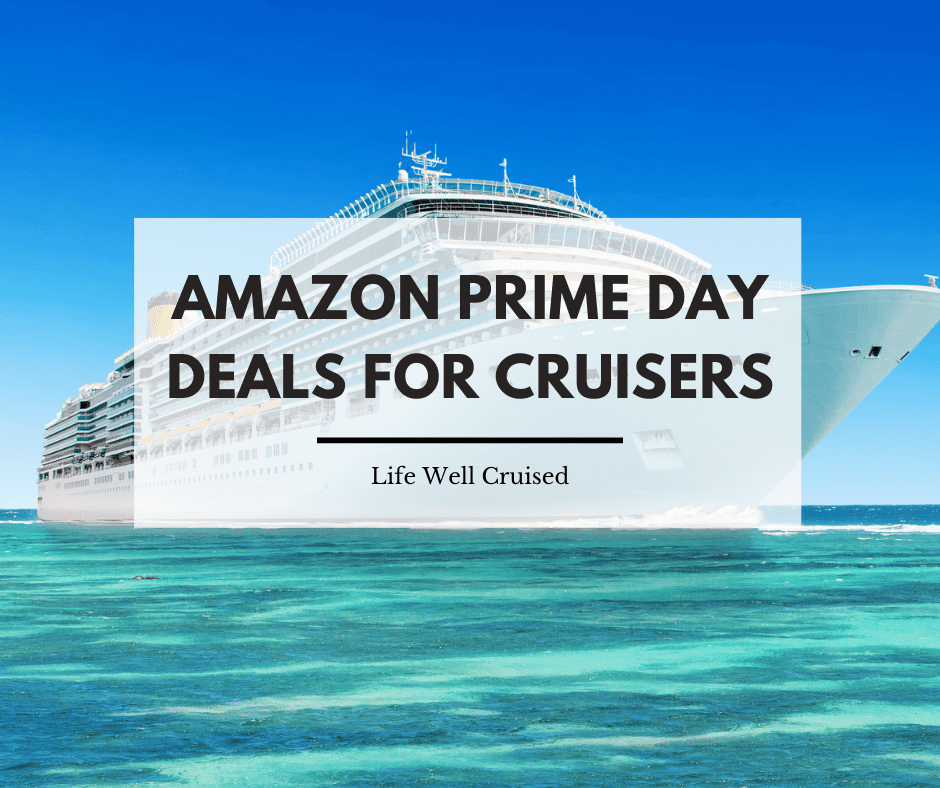 Amazon Prime Day is a great day to get luggage, packing cubes and other items you need for your cruise.
Amazon Prime Day this year is July 12-13. There are always great deals on Amazon Prime Day, but it can be overwhelming to sift through the deals for things you actually want and need.
I've gone through the things on sale for Amazon Prime Day, in particular the best Amazon travel items, and there are some fantastic deals. In particular, if you need luggage, these are the best prices I've seen all year.
This post contains affiliate links which means if you click and buy that I may make a commission, at no cost to you. Please see my disclosure policy for details.
As an Amazon Associate I earn from qualifying purchases.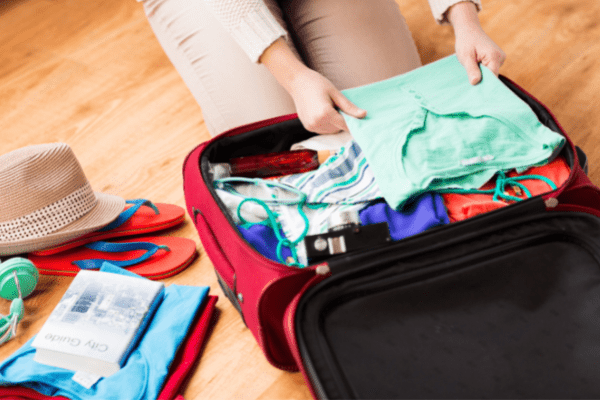 Sign up for Amazon Prime
You need Amazon Prime for these deals. Amazon Prime gives you access to free 1, 2 or even same day delivery, streaming movies and shows, and unlimited storage of photos (I need this!!). Here a link to sign up for an Amazon Prime Free 30 Day Trial.
Other Amazon services you may like:
Amazon Prime Deals 2022
1. Samsonite Hardside Luggage Set
This quality Samsonite Hardside luggage set is one of the very best deals I've seen not only on Prime Day, but anytime! If you are in need of luggage for your cruise (or any future trips), this is the time to get it. This luggage set has over 2000 4.5* Amazon reviews.
Recommended: Samsonite Hardside Luggage Set (check prices on Amazon here)
2. Rockland Melbourne Hardside Expandable Spinner Wheel Luggage (2 pieces)
This Rockland hardside luggage set is an amazing deal. Most importantly it's an affordable, quality luggage set with over 4.5* 25,000 Amazon reviews!
Recommended: Rockland Melbourne 2 piece hard side luggage set (read Amazon reviews & check price here)
3. Portable Luggage Scale
A cruise essential, make sure to pack an electronic travel luggage scale so that you suitcases are not overweight at the end of your cruise.
Recommended: Electronic luggage scale (over positive 39,000 Amazon reviews)
4. Hanging Toiletry Bag for Men & Women
This hanging toiletry bag, on sale for Prime Day, is perfect for road trips, cruises and all vacations. Hang on bathroom hooks or use magnet hooks on cruises to keep your toiletry bag off the bathroom counter.
Recommended: Hanging Toiletry Bag (available in different colors, see price & reviews on Amazon here)
5. Rechargeable Travel Makeup Mirror
These popular travel vanity mirrors rarely go on sale. This makeup up mirror is rechargeable and has 3 color lighting, great for sometimes dark cruise ship cabins.
Recommended: Rechargeable Travel Makeup Mirror (Amazon best-seller)
6. Expandable Carry-on Travel Backpack
This carry on travel backpack is great for flights as well as to use as a cruise embarkation day bag. It's airline Approved, waterproof and anti-theft, fits a 17″ laptop and has a USB port.
Recommended: Large carry-on backpack
7. Poo-Pourri Before-You-Go Bathroom Spray
This Poo-Pourri bathroom spray is a cruise cabin essential! Yes, another Amazon prime day deal 🙂
Recommended: Poo-Pourri spray travel size
Get The Ultimate Cruise Planner
Regular price: $27 Now just $17!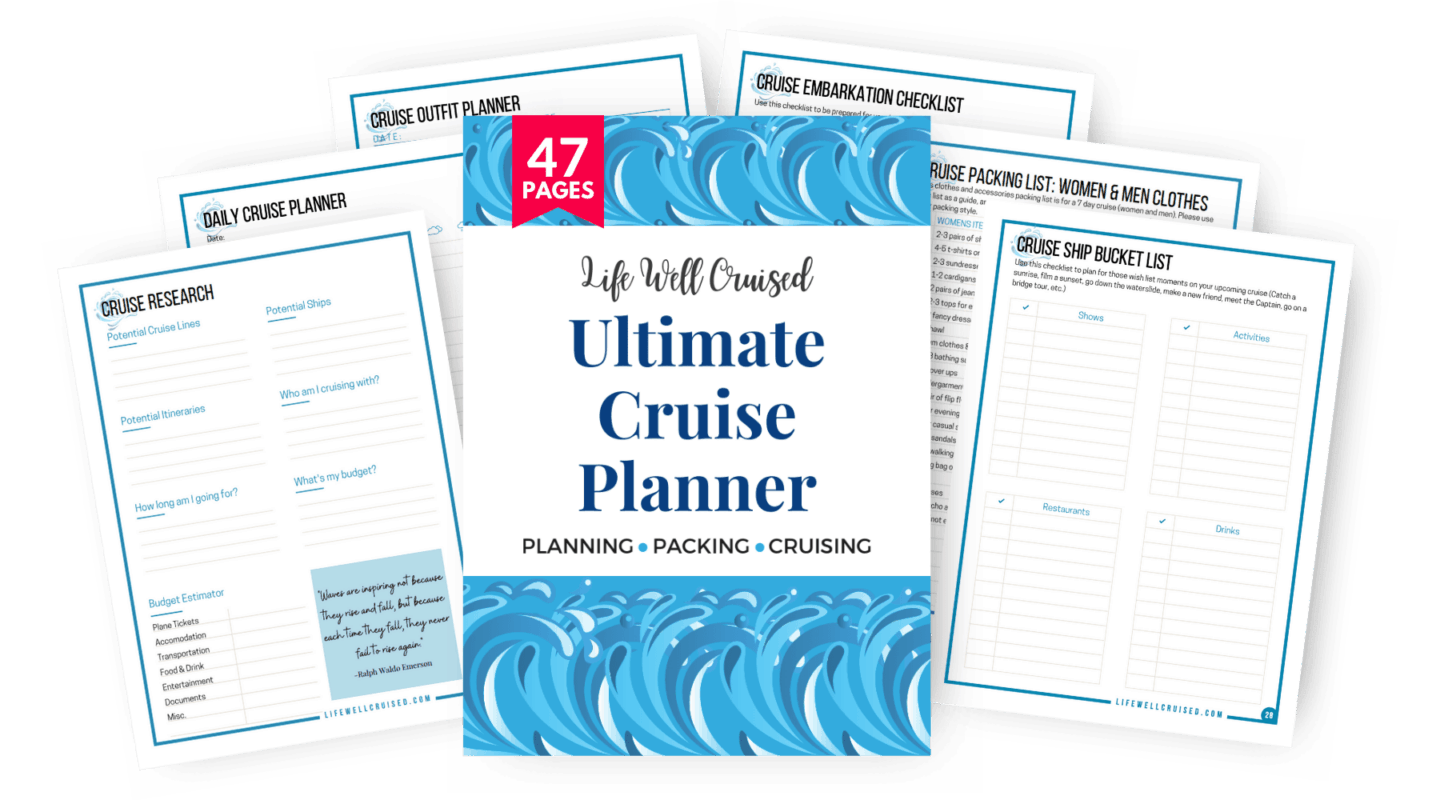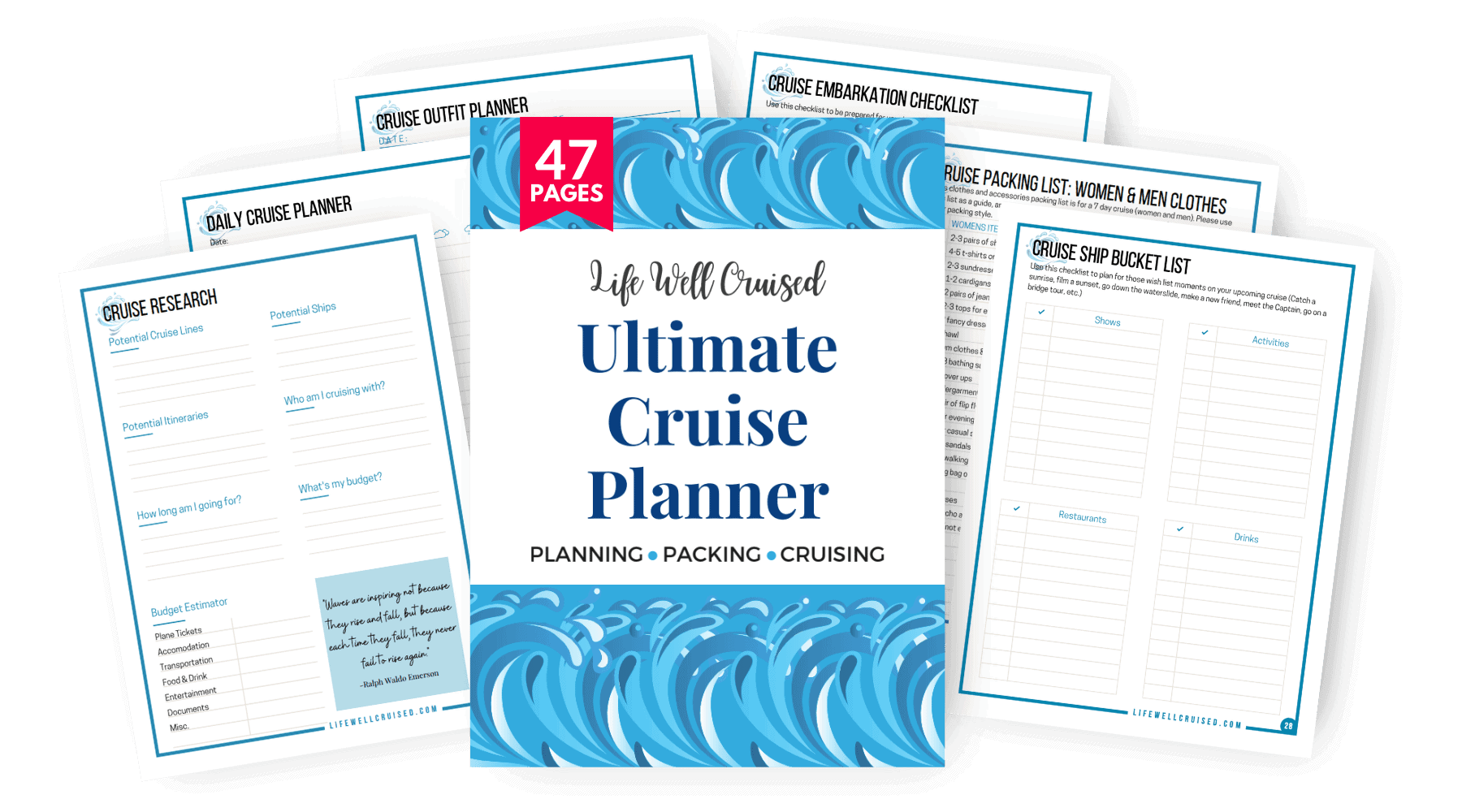 8. Passport Holder & Neck Wallet
Keeping your passport, travel documents and money secure when traveling is a must. This passport neck wallet is RFID protected & well reviewed!
Recommended: Passport neck wallet (see price & over 8000 great Amazon reviews here)
9. Packing Cubes Set
One of my favorite sets of packing cubes is on sale for Amazon Prime Day! Packing cubes are fantastic for packing for a cruise and staying organized.
Recommended: Packing cubes (check price & see 19000+ Amazon reviews)
10. TSA Approved Toiletry Containers
This set of 14 TSA approved, 3oz leak proof travel accessories is perfect for packing toiletries for your cruise.
With over 12,000 reviews (and a Prime Day price), it's a good time to purchase even as a holiday gift for a cruiser in your life.
Recommended: Toiletry containers & bottles – leak proof
11. Cruise Power Strip
This non surge protected power strip with USB Outlets is on every cruiser's packing list. If you don't already have one, now is a good time to get it.
Please note that you may not bring a regular power bar from home, as surge protected power strips are a prohibited item on cruise ships. This one is non-surge protected.
Recommended: Non-surge protected cruise power strip (over 7000 5* Amazon reviews)
12. Small Travel Fan
Cruise cabins can get stuffy, especially at night. This rechargeable battery operated fan is small and compact, yet powerful!
Recommended: small travel fan (check price & over 8000 4.5* Amazon reviews)
13. Air Tag Keyring
If you're flying anytime soon, using Airtags to keep an eye on your luggage location is a great idea. These air tag key rings are a great item to have.
Recommended: Air tag key rings
14. Air Tags
This 4 pack of Air Tags is a good deal. Of course they can be used for luggage, but I just found out that you can even use them on your dog's collar!
Recommended: Air Tags set of 4
15. Summer Dress
I love this casual sundress and have worn it on a few cruises this year! This dress is available in small to plus size.
Recommended: Sundress with pockets (see price & Amazon 5000+ reviews)
16. Nautica Striped Sleeveless Dress
I wore this Nautica striped dress on my last Caribbean cruise and I love it!
Recommended: Nautica sleeveless dress
17. Warm Down Jacket (for Alaska cruises)
This warm jacket for ladies is a best-seller even at regular price.
If you are going on an Alaska cruise, or just need a winter jacket, this is a great choice.
Recommended: Women's down jacket (see over 20,000 Amazon reviews)
Get The Ultimate Cruise Planner
Regular price: $27 Now just $17!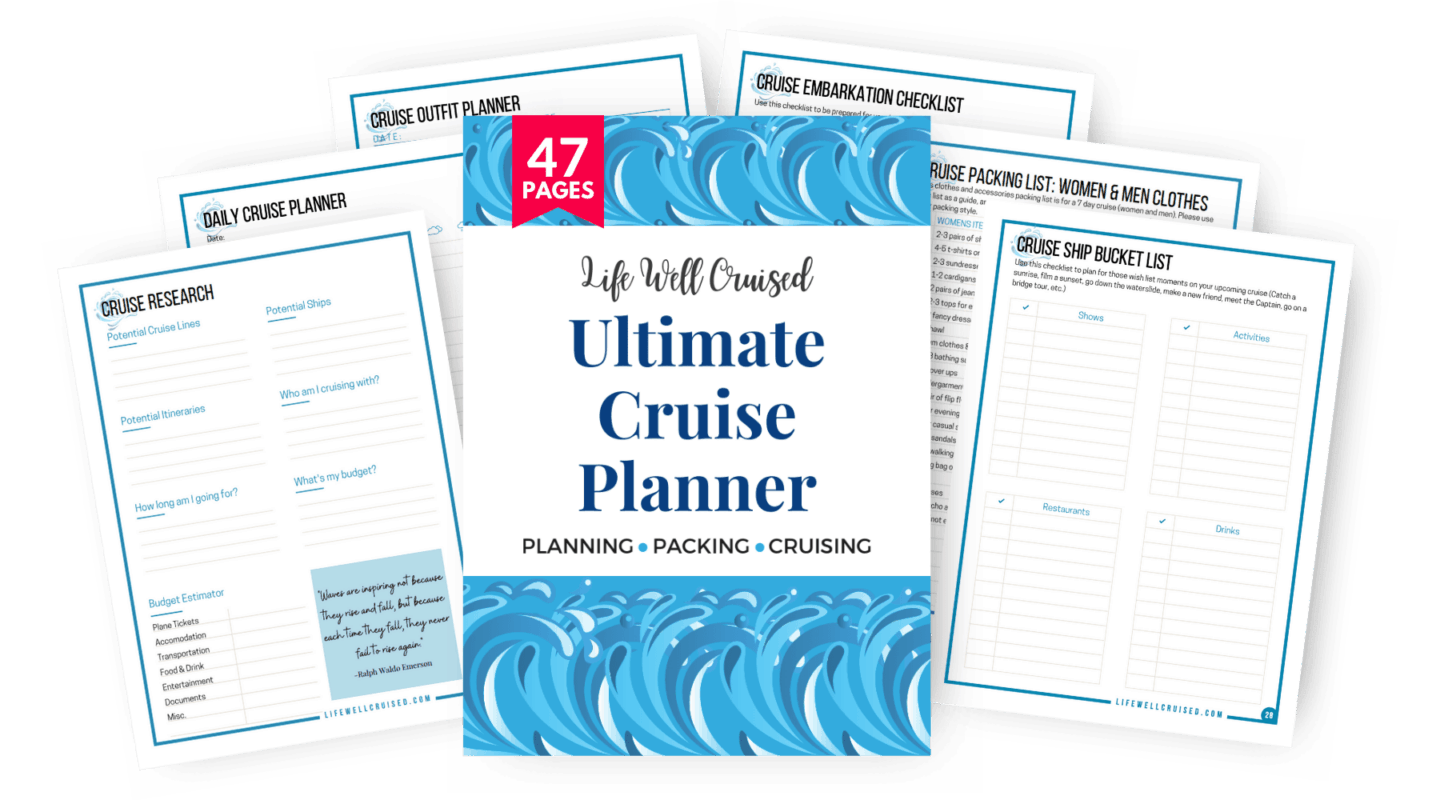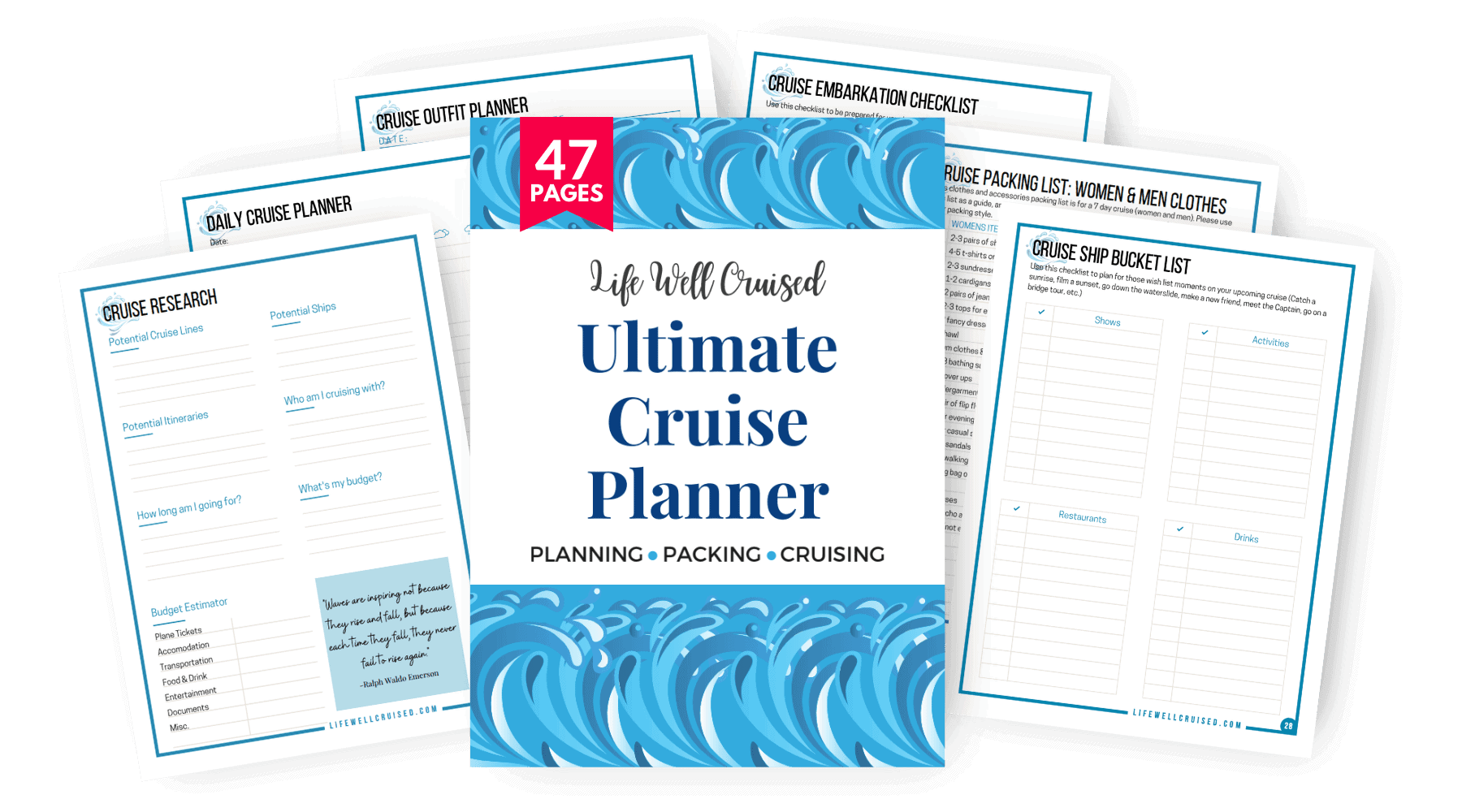 Related & Popular Posts:
Final Thoughts on Amazon Prime Day Deals 2022
This year there are some great Amazon Prime Day deals on travel and cruise accessories. In this post I included some of the best deals on items for cruising and traveling.
Happy Cruising!
Ilana
P.S. If you found this helpful, please don't keep it to yourself ;-). Please share on Facebook or PIN to your favorite Pinterest board (share buttons at the top). Thanks so much!
Let's connect:
Join me on Facebook at Life Well Cruised
Join me on YouTube at Life Well Cruised
Join me on Pinterest at Life Well Cruised
Join me on Instagram at Life Well Cruised