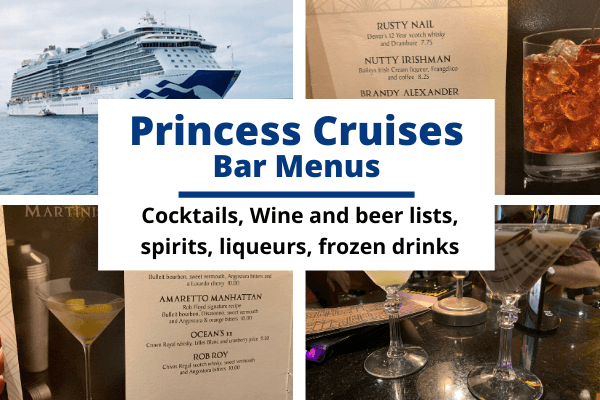 Princess Cruises Bar Menus
Here are some photos of the bar menus from Princess Cruises. The menus include popular cocktails, martinis, frozen drinks and virgin cocktails, wine, beer and ale, spirits and liqueurs.
This is a companion post to Princess Cruises Beverage Package – The Ultimate Guide.
If you're going on a Princess Cruise and are considering purchasing a drink package and wondering if it's worth it, it's worth a read. There are details of the various beverage packages available on Princess Cruises, including the New Grounds Specialty Coffee package. You'll also find information about Princess Plus, the Princess "perks" option including the Premium Beverage Package.
Here's the article: Princess Cruises Drink Packages: the Ultimate Guide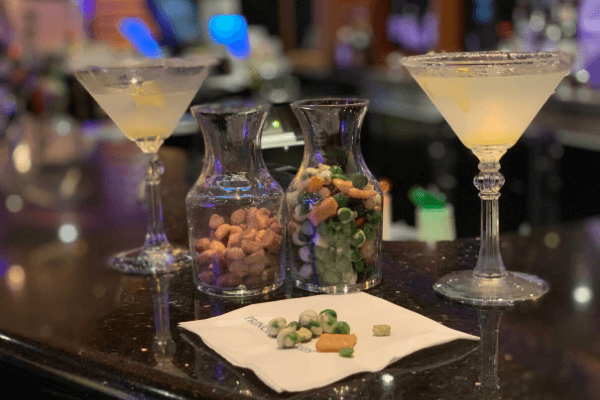 Crooner's Bar Menus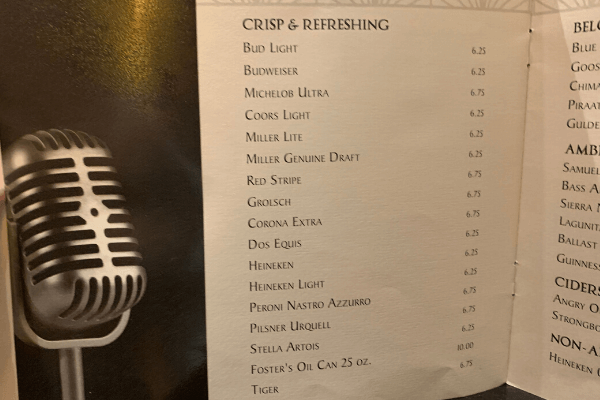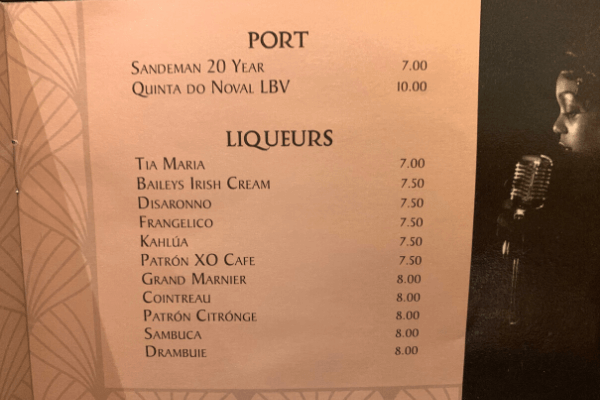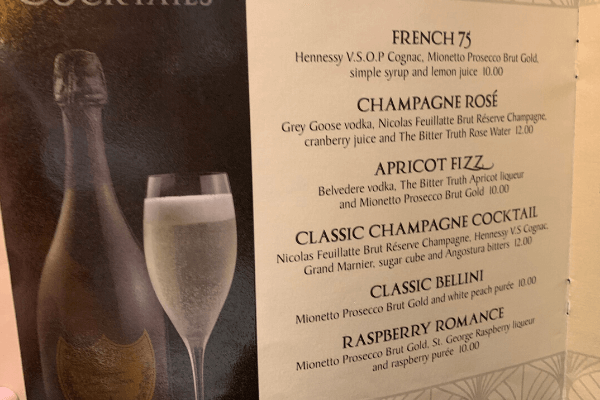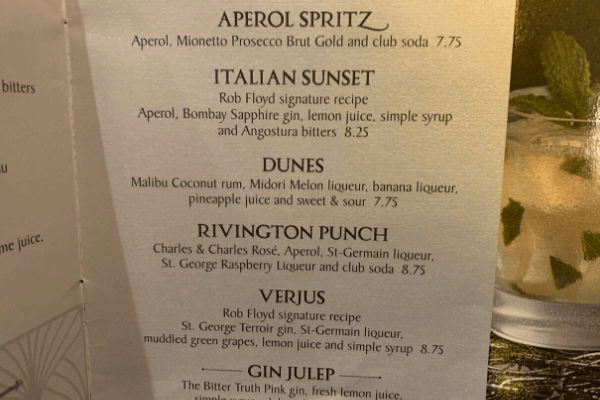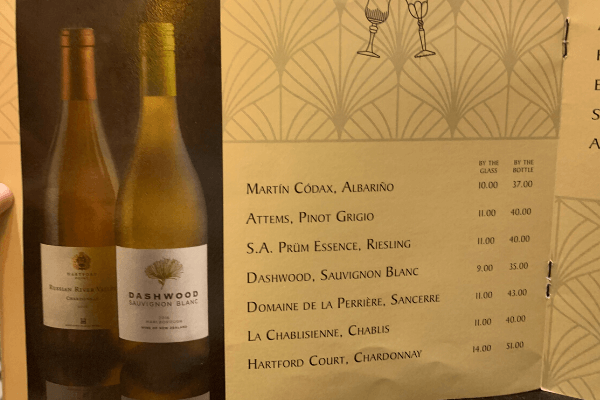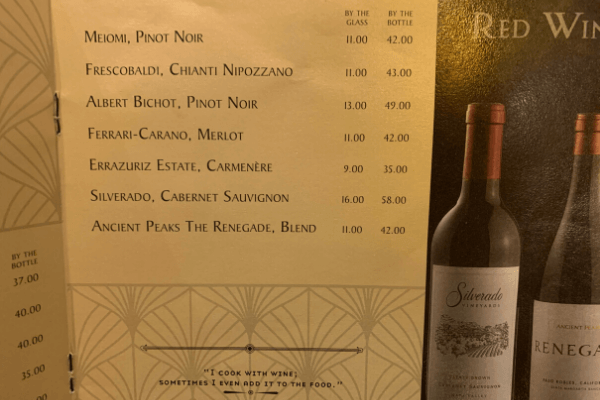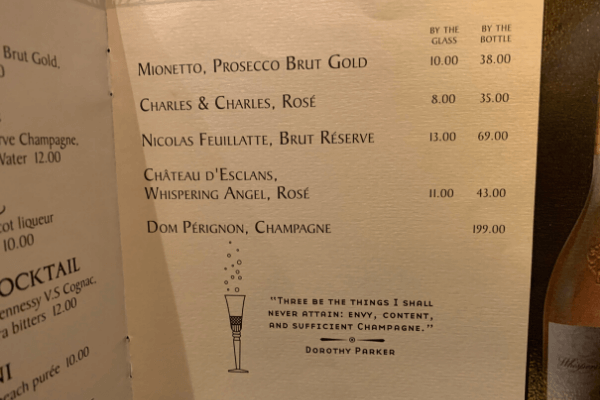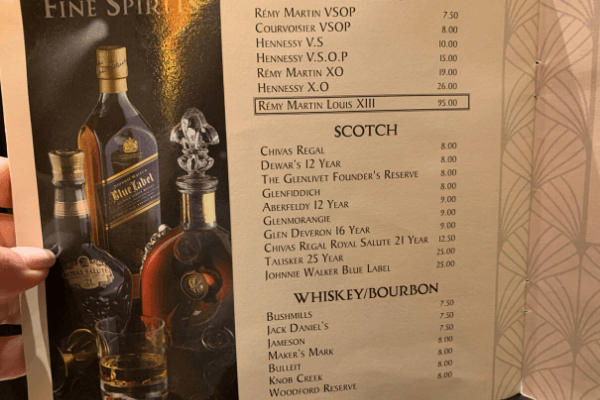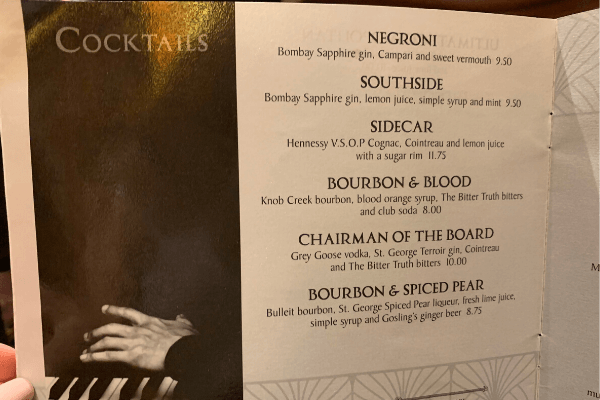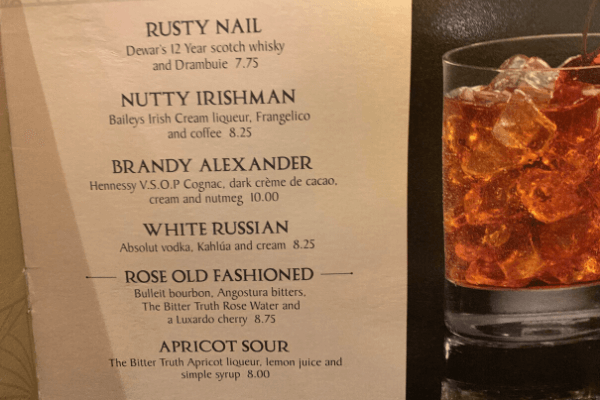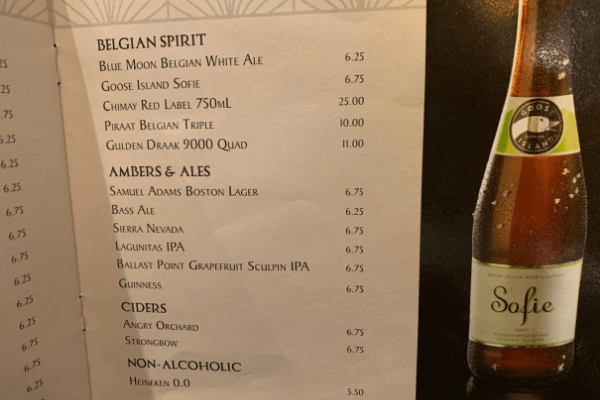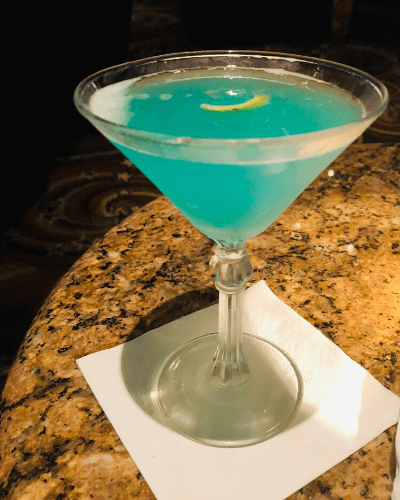 Frozen Cocktails and Pool Drinks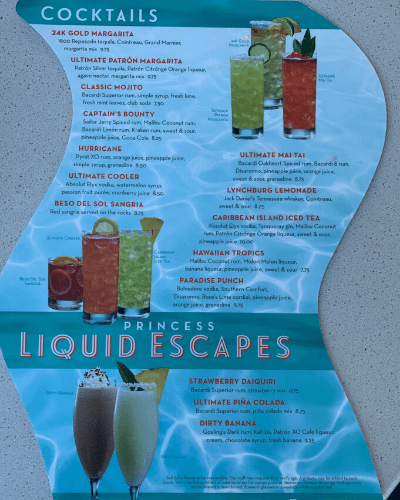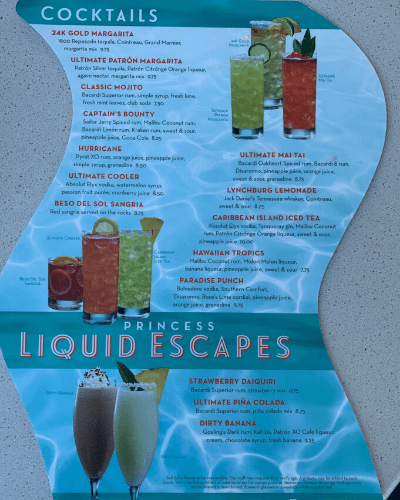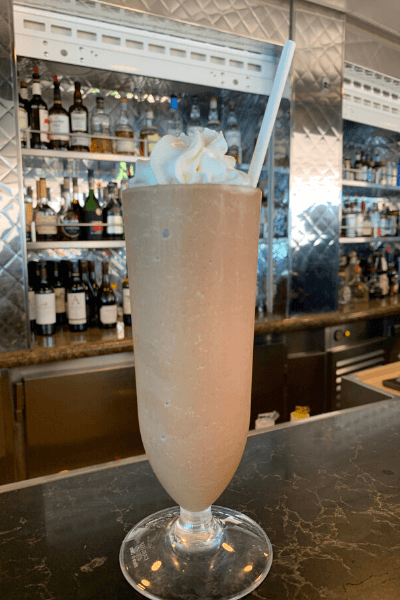 Elite Mini Bar Set Up
Princess' past passenger program, Captain's Circle is one of the most generous programs. When reaching Elite level, one of the benefits you'll receive is a mini bar set up. This includes small liqueurs, beer, soft drinks and water bottles.
Princess Cruise Tip: You can exchange these items for others in a similar range (beer for another beer etc.) with room service. You may also switch out the entire mini bar for the New Grounds Coffee Package.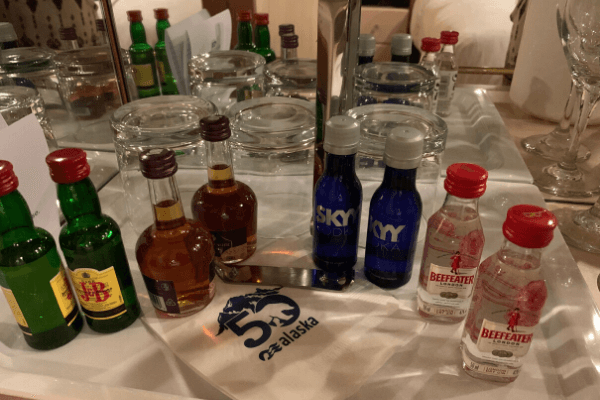 Princess Cruises Good Spirits Menu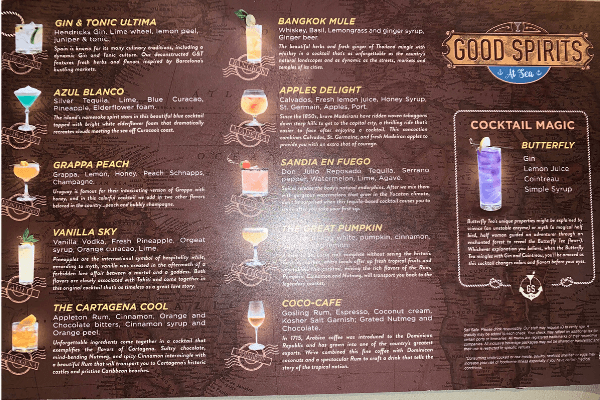 These are some of the bar menus from Princess Cruises which I hope can be a good resource if you're cruising with Princess in the future. More menus and drink photos will be added, so feel free to look back.
**Don't forget to check out this post, for the details of the drink package on Princess Cruises.
Save for future reference on Pinterest: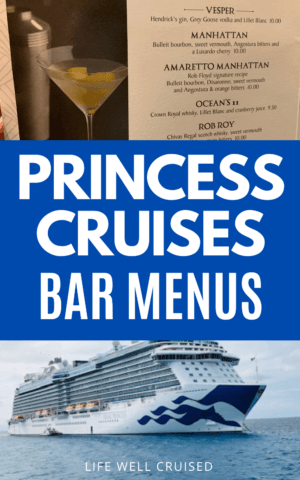 More Princess Cruises resources:
Have you cruised with Princess? What's your favorite drink that we should try? Please let me know in the comments below.
Happy cruising!
Ilana xoxo
P.S. If you found this helpful, please don't keep it to yourself ;-). Please share on Facebook or PIN to your favorite Pinterest board (share buttons at the top). Thanks so much!
Read more:
25 Cruise Essentials Most Popular on Amazon
21 Things People Forget to Pack for a Cruise (and regret)
30 Cruise Cabin Hacks Every Cruiser Needs to Know
Let's connect:
Follow me on Facebook at Life Well Cruised
Follow me onYouTube at Life Well Cruised (Vlogs and cruise tips)
Follow me on Pinterest at Life Well Cruised
Follow me on Instagram at Life Well Cruised