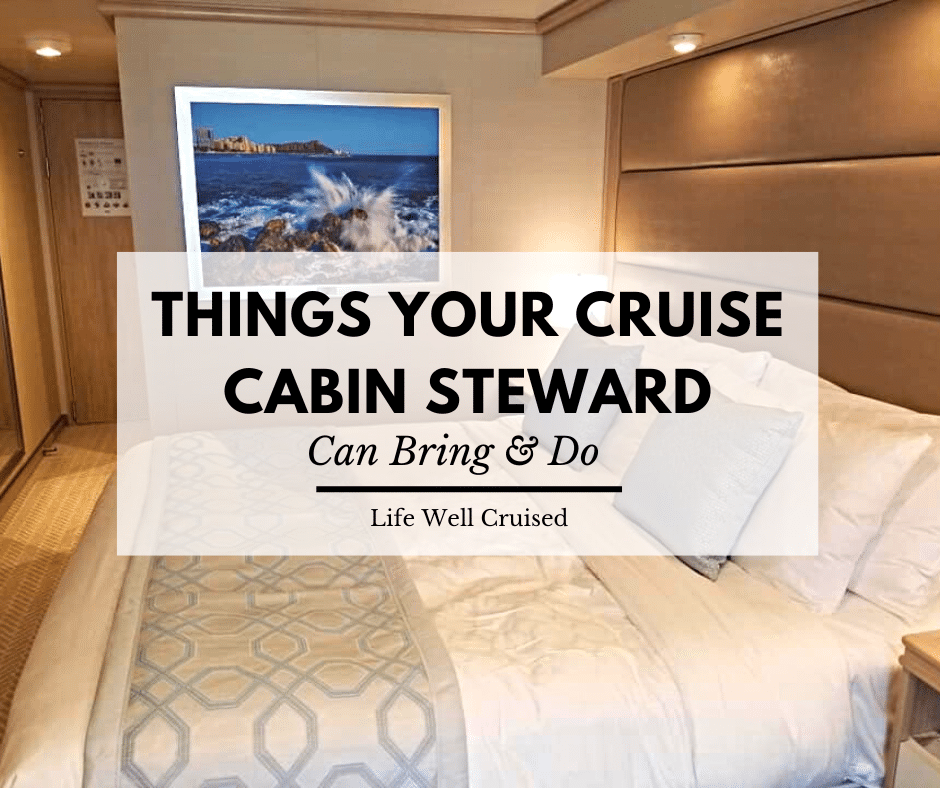 If you're going on a cruise for the first time, you might be wondering what a cruise cabin steward does and what you can expect. Even experienced cruisers may not be aware of the surprising things cruise cabin stewards can do and bring to your stateroom.
Cruise ship cabin attendants are different than hotel housekeeping, and can make a huge difference in how you enjoy your stateroom and cruise. Cruises are a great way to travel, and the cruise ship crew can play a big role!
In this post, I share the 20 surprising things your cabin attendant can bring you on a cruise.
This post contains affiliate links which means if you click and buy that I may make a commission, at no cost to you. Please see my disclosure policy for details.
As an Amazon Associate I earn from qualifying purchases.
20 Things Your Cabin Steward Can Do for You on a Cruise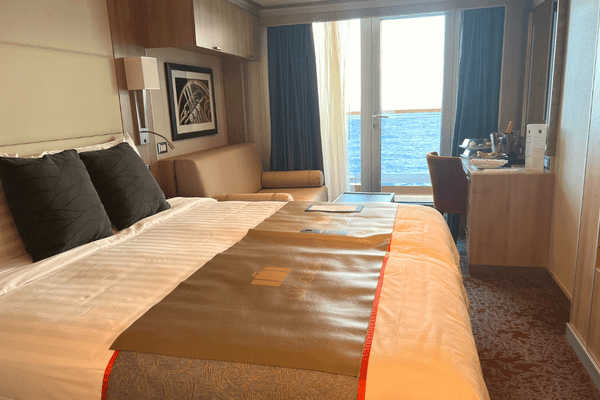 1. Fill Your Ice Bucket Daily (upon request)
In the past, cabin stewards used to fill the ice bucket daily as a rule. However, cruise lines started to realize that many cruisers weren't using their ice buckets regularly.
If you're someone who likes to have their ice bucket filled regularly, simply ask your cabin attendant on the first day of your cruise to please fill the ice bucket daily.
2. Mattress Topper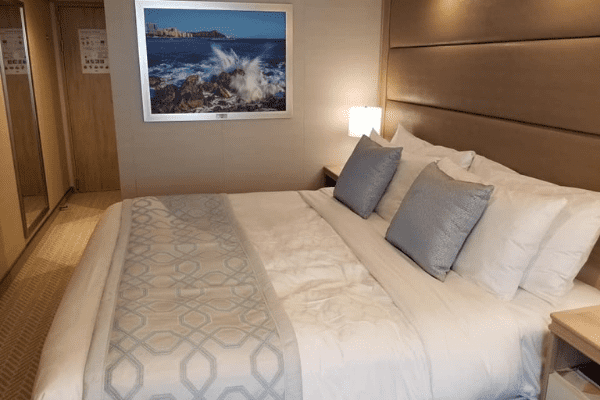 If you find that your mattress is too firm, then you can ask for a mattress topper. It's very common for cruisers to ask for a mattress topper or some sort of covering to make the beds more comfortable.
This is especially the case if you notice that annoying crack between the two beds, which are usually pushed together in a cabin to form a Queen or King size bed.
3. Extra Towels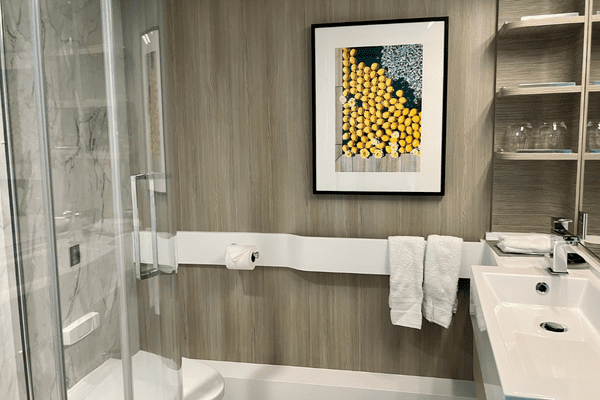 If you're travelling with more than two people in your cabin, then you will likely want some extra towels. Typically, there will be two sets of towels, so families will probably need more.
It's a good idea to mention this on embarkation day, so you'll have what you need for the duration of your cruise.
If you need more towels, for whatever reason, you can ask for these from housekeeping anytime.
4. Corkscrew
Something that surprises a lot of people that you can ask for, is a corkscrew. If you brought wine on a cruise, you can try asking your cabin attendant for a corkscrew.
Your cabin attendant will either lend you a corkscrew or may give you a corkscrew that is branded by the cruise line.
5. Wine Glasses
If you plan on drinking wine of champagne in your cruise cabin, you can ask your cabin attendant for some wine glasses.
A trick that I do when I forget to ask for wine glasses, is walk over to any bar and ask for some glasses. The bartenders will give you a few wine glasses, so you can enjoy your wine or champagne in your cruise cabin.
6. Bathrobes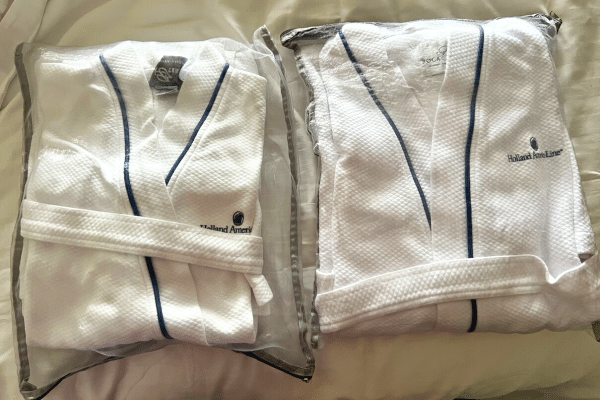 Bathrobes are one of my favorite things on a cruise. I love to wake up and step onto my balcony in my cozy bathrobe, ideally with coffee in hand!
Some cruise lines may provide bathrobes in your stateroom automatically. Other times, you may have to request them.
There are some cases where cruise lines may on provide bathrobes for certain stateroom categories or for past passengers with a certain loyalty status. However, many cruise lines will give you a bathrobe if you ask your cabin steward for one.
Get The Ultimate Cruise Planner
Regular price: $27 Now just $17!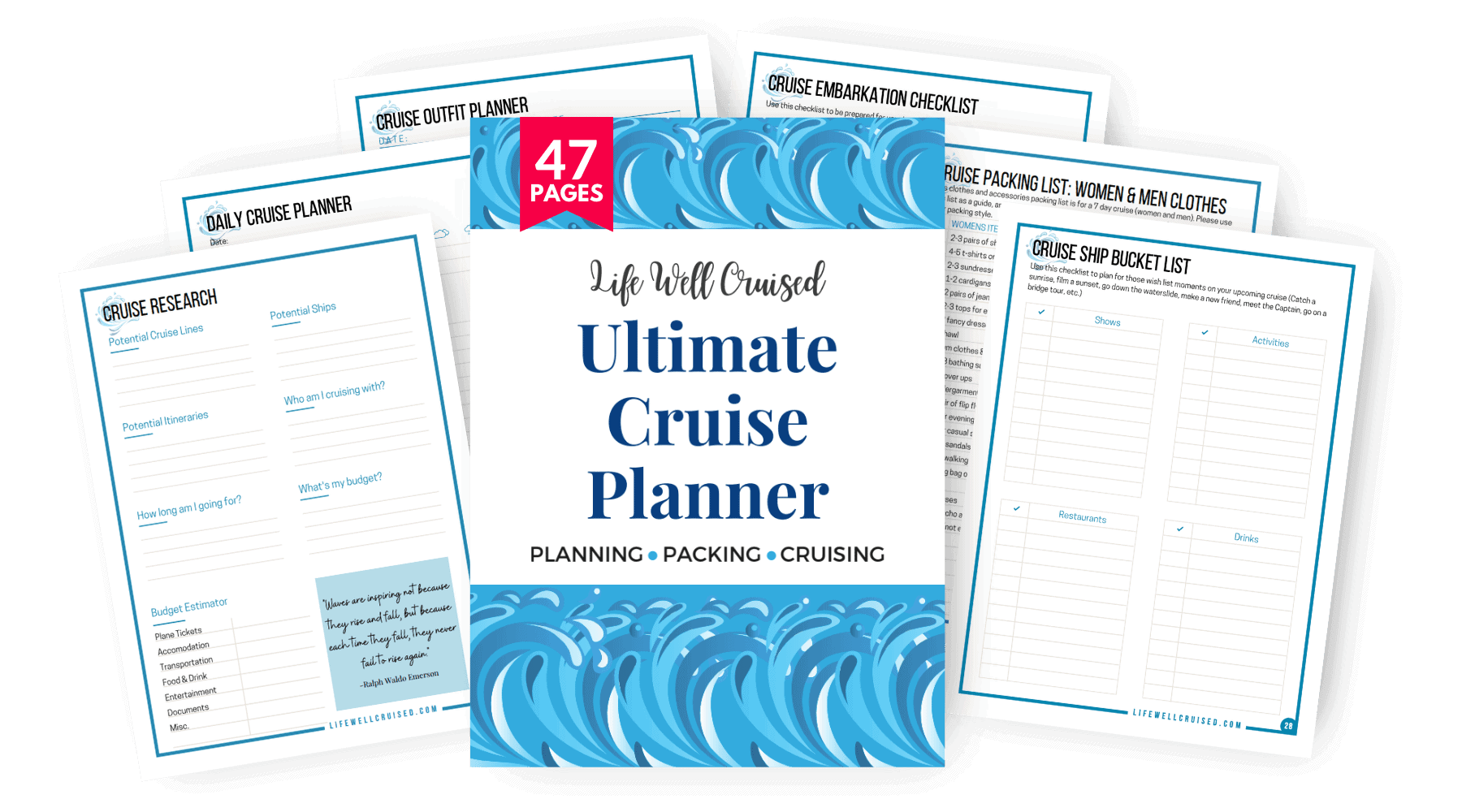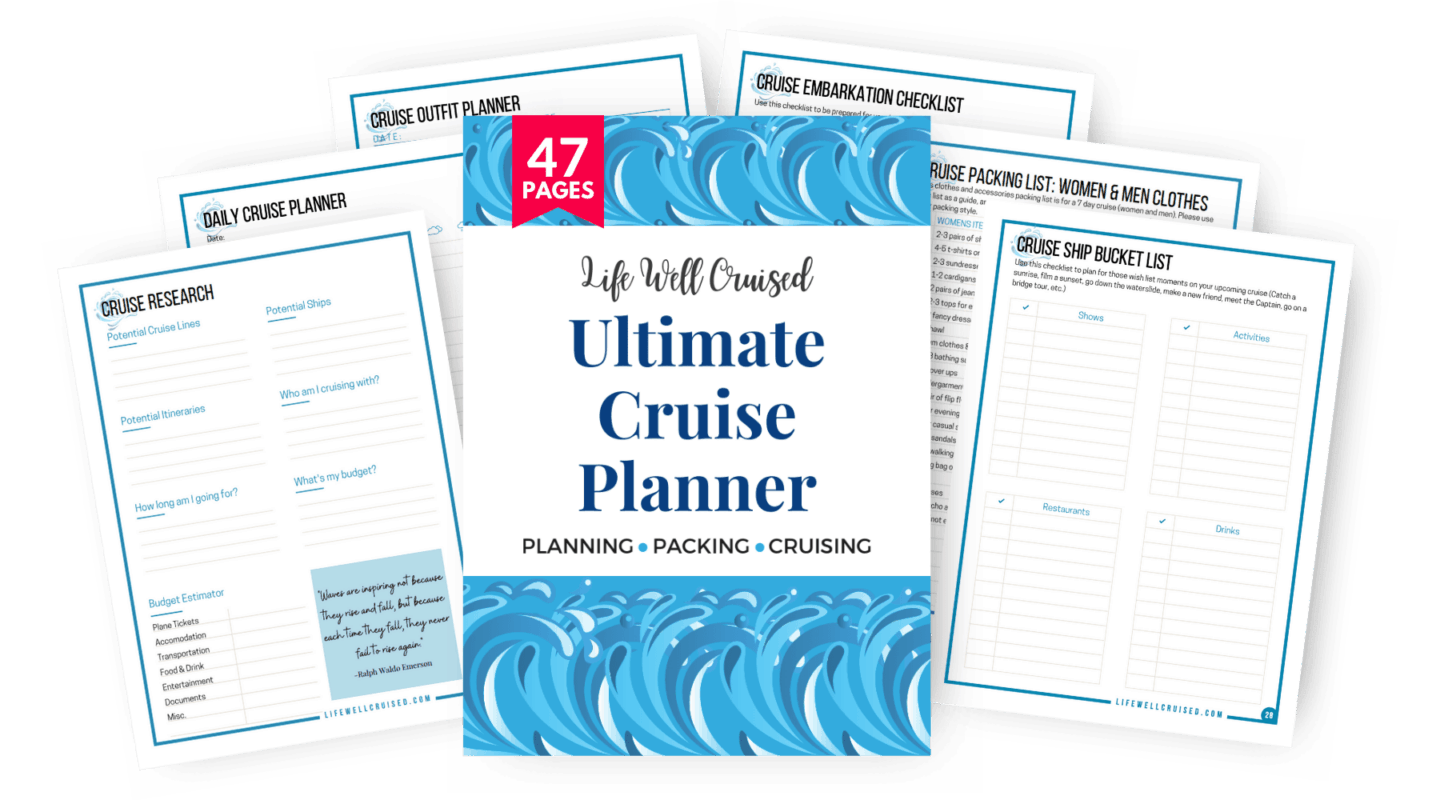 7. Extra Pillows
If you need extra pillows, you can ask for some from your room attendant. If you don't find the pillows in your cabin comfortable, you can always ask for something different and they will usually bring it for you.
8. Extra Hangers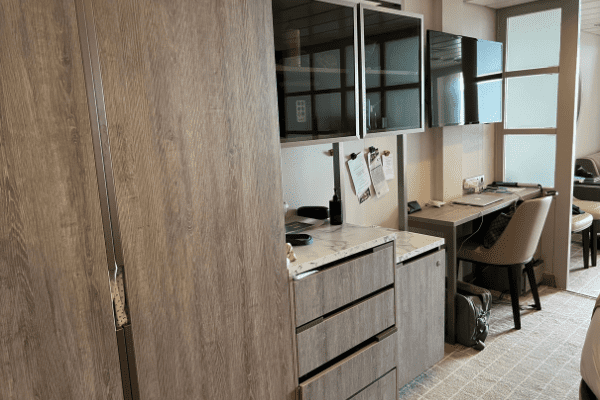 If you're someone that likes to hang all of your clothes, then you are going to want to ask for extra hangers. Asking for extra hangers first thing on embarkation day is best. This was you'll have them as you unpack.
Remember to be patient as your stateroom attendant will be very busy on turnaround day.
Some cruisers will pack foldable hangers so they don't have to wait for their cabin attendant to bring them.
Recommended: Foldable travel hangers 10 pack (see price & Amazon reviews here)
9. Small Fan
Anecdotally, many cruisers say that they have requested a fan and their cabin attendant has brought one. However, cruise lines such as Carnival have come out and said that they will no longer be providing fans for their guests.
If you're someone that likes gets hot easily and needs a portable fan in your cabin, it's best to bring one from home.
Recommended: Mini portable fan (check price & over 9000 4.5* reviews on Amazon here)
10. Fleece Blanket
A fleece blanket is something many cruisers will request from their cabin attendant. Carnival Cruise Line is known for it's very comfortable blue fleece blankets.
If you're heading to a colder destination like Alaska, then you may want to request a fleece blanket so you can be warm and cozy.
11. Extension Cords
If you use a CPAP machine, then you will need an extension cord and distilled water. The best thing is to let your travel agent know or note this on your booking. The cruise line will let you know if they'll provide an extension cord or if you should bring one from home.
Often, an extension cord will be waiting for you in your cabin. You can make arrangements for distilled water as well.
Related: What to Pack in Your Cruise Carry-On Bag
12. Furniture Arrangement and Removal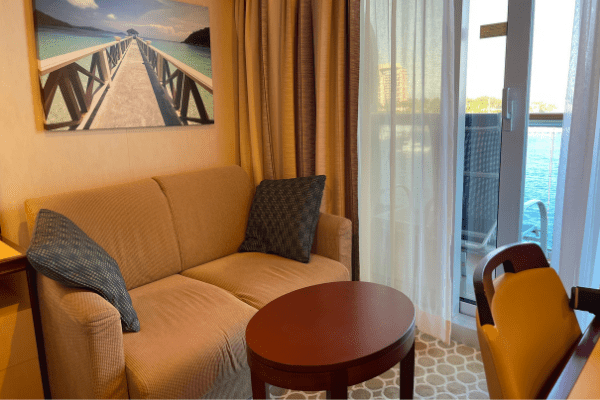 If you arrive in your cruise cabin and your bed configuration is wrong, don't worry. If your beds are setup as two twins instead of a queen, your cruise cabin attendant can definitely fix it. Of course, beds can be easily separated as well.
All you have to do is ask your cabin steward to change the setup and it will be done before the evening.
If you're cruising with kids and you don't want the sofa bed or bunk bed to be out all day, talk to your cabin steward about solutions. On cruise lines that have twice a day housekeeping, the cabin attendant will put away the bed in the morning and turn down the bed in the evening.
If there's a piece of furniture, like a coffee table or chair that's in the way, you can also ask for it to be removed.
Related: 7 Best Cruise Lines for Families with Kids
13. Sharp Containers
Many cruise cabin bathrooms will have sharps containers under the sink. However, if you need one and your stateroom doesn't have one, you can request for one from your cabin attendant.
14. Seats for Showers
Many cruise passengers have shared that they have asked for a shower seat and their room attendant has brought one. If you have medical reasons or need an accessible cabin, make sure to let the cruise line know about your needs in advance.
15. Towel Animals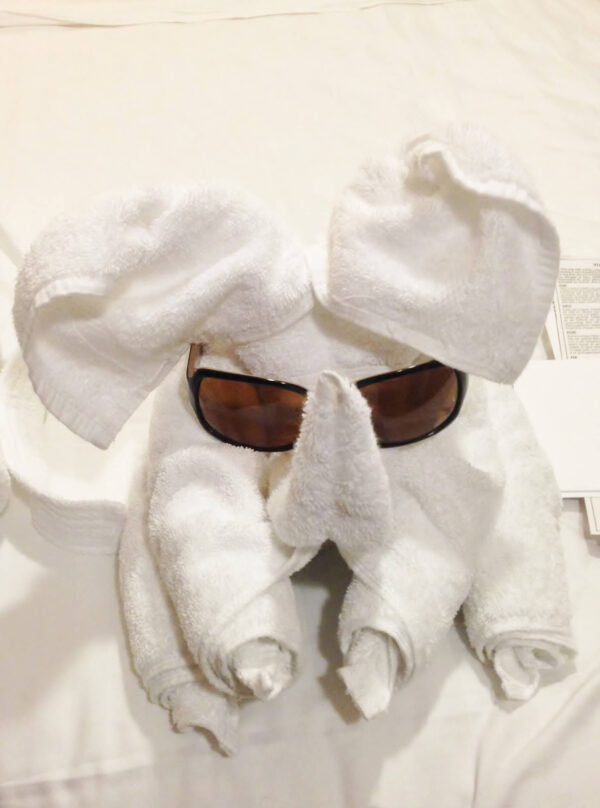 Do you love towel animals? This is more common on some cruise lines than others. If you enjoy it, you can ask your cabin steward if it's possible to have a towel animal or two during your cruise.
We've had some cabin attendants that seemed to get enjoyment from making the towel animals and seeing our reaction. Often, this was after our towel animal was wearing sunglasses and a baseball cap (just for fun)!
16. Paper Cruise Planners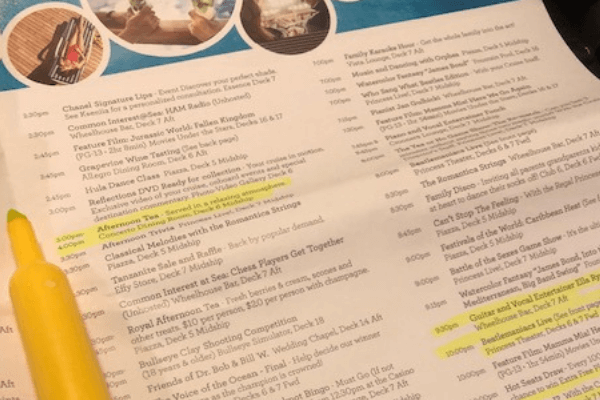 Nowadays, since most cruise lines have an app, your cabin attendant may not leave a paper cruise planner automatically in your room. However, if you like to have a printed version of the daily planner, your cabin attendant will gladly bring one each evening.
17. Open Balcony Partitions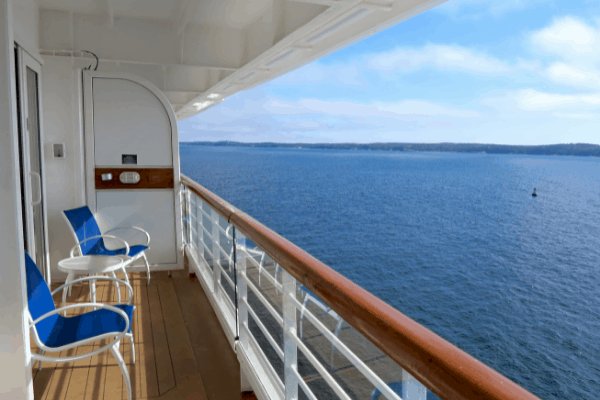 If you are cruising with family members or friends who have cabins side by side, you can request to open the balcony partitions. This is a great way to enjoy more balcony space and hang out outdoors of your cabin.
You may have to ask at guest services, as some cruise lines don't allow this.
Video: Things Your Cruise Cabin Steward Can Bring and Do
Related & Popular Posts:
Get The Ultimate Cruise Planner
Regular price: $27 Now just $17!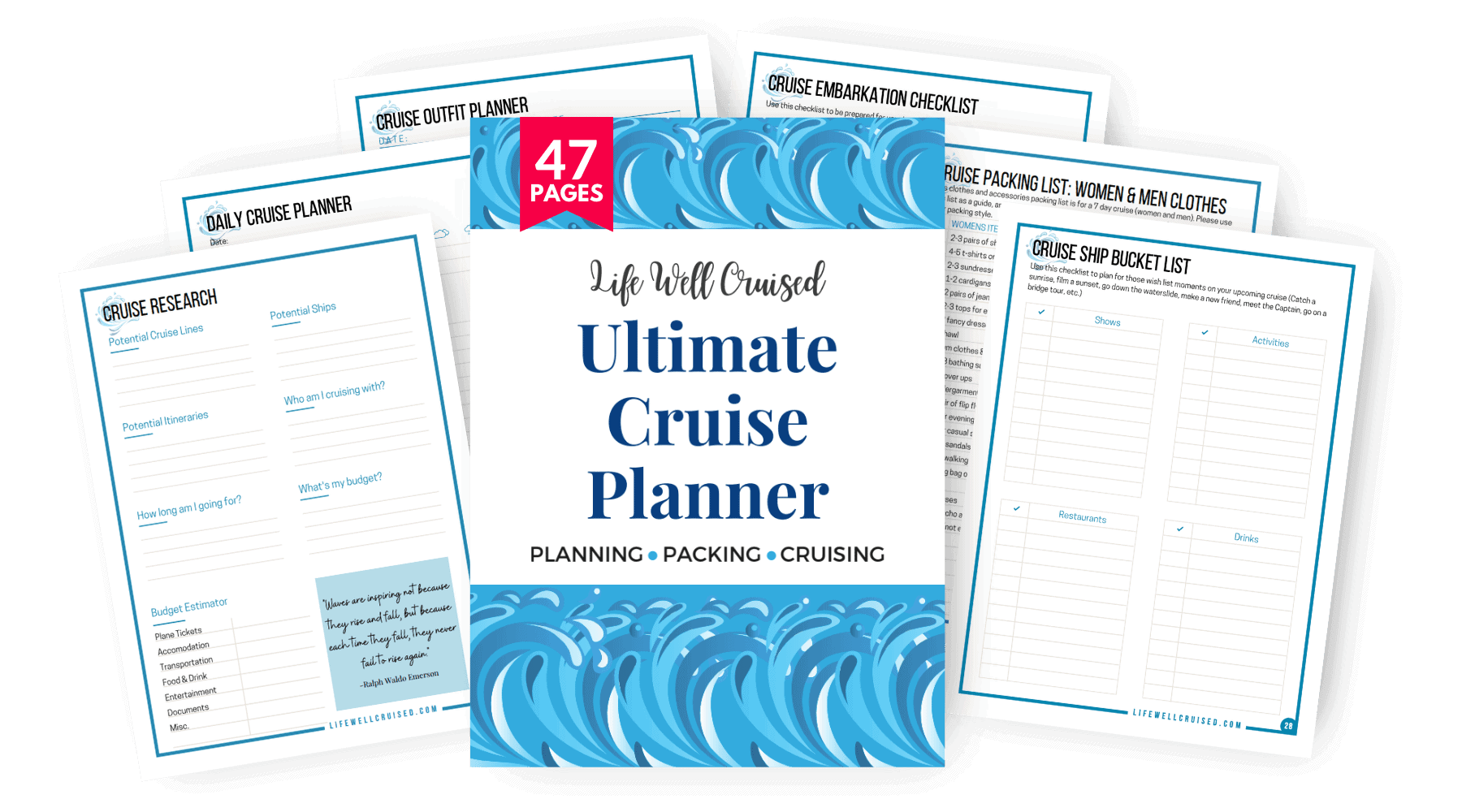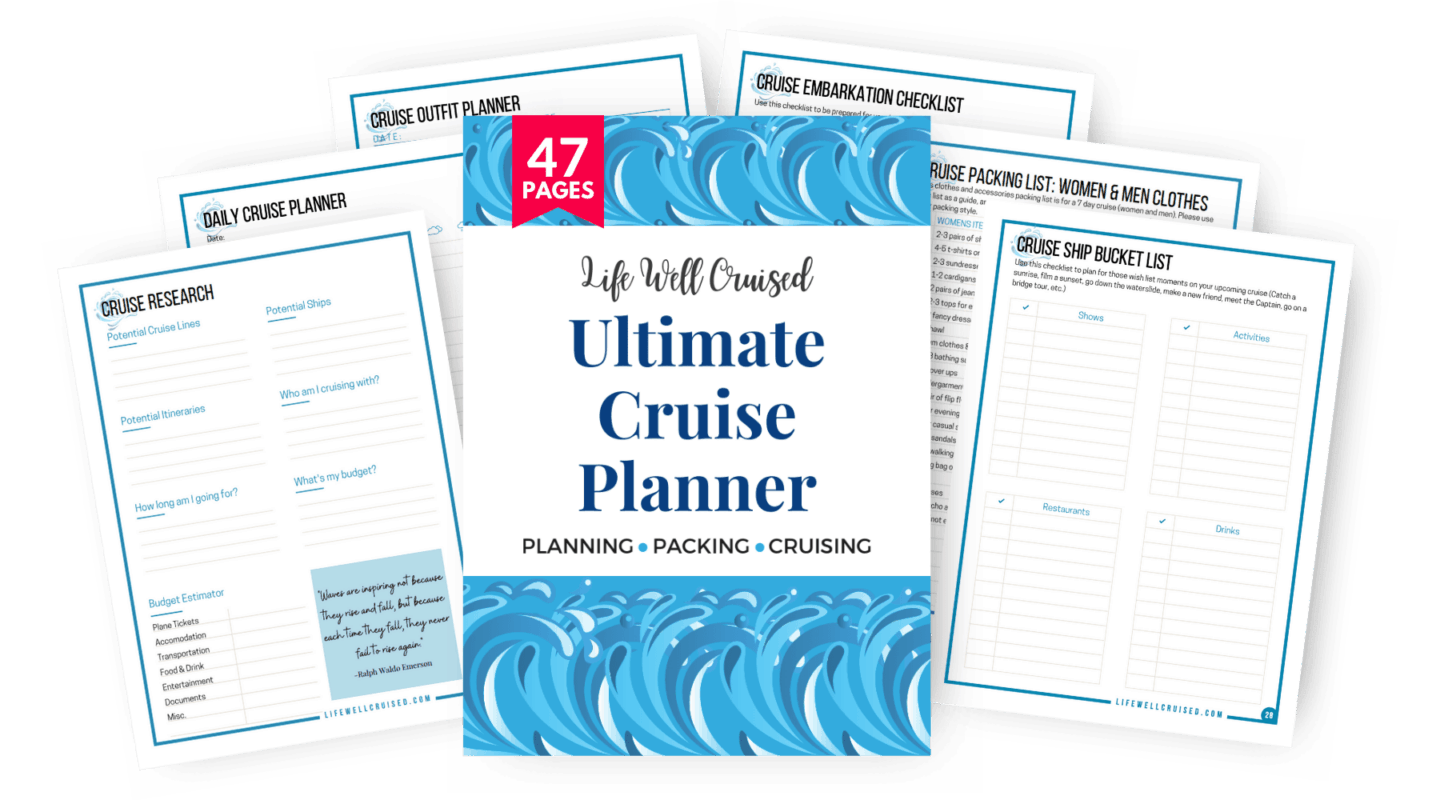 Final Thoughts on Surprising Things Your Cabin Steward Can Bring You on a Cruise
Well there it is, the surprising things your cabin steward can bring you on a cruise!
Whether you're a new cruiser or an experienced cruiser, don't be afraid to ask your cabin steward for anything. Your cabin attendant will always do their best to accommodate your needs.
In this post, I shared the surprising things your cabin steward can bring you on a cruise.
Have you requested your cabin attendant to bring you anything on a cruise? Please let me know in the comments below.
Happy Cruising!
Ethan