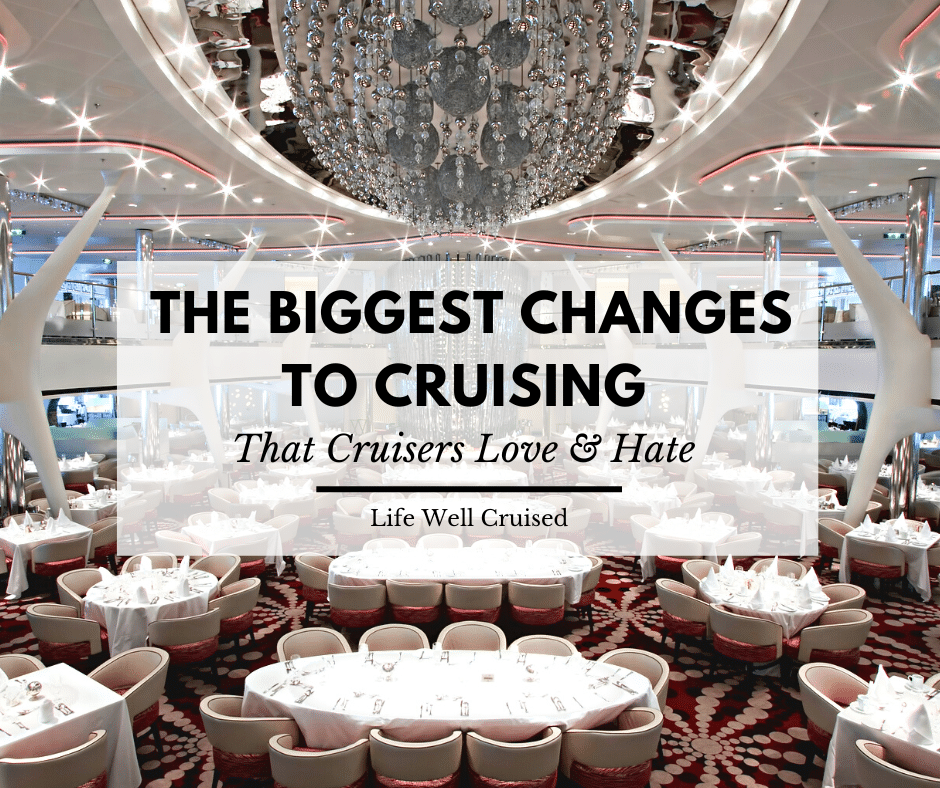 There's no denying that there have been a lot of changes to cruising in 2023. Some cruise industry changes are positive for cruise passengers, while others have been met with less enthusiasm.
Experienced cruisers in particular have been vocal about some of the more negative changes on some of their favorite cruise lines.
The cruise industry is adapting as costs have risen and consumer demand is high for cruise travel. While cruising remains popular, cruise fare increases and cutbacks on food and service is impacting cruisers.
However, changes on cruises are not all bad. In fact, there are some innovations on cruise ships that frequent and first time cruisers are loving!
In this post, I share the biggest changes to cruising in 2023. We go over the most loved and hated cruise changes, and share updates in cases where cruise lines have reversed course on less popular decisions.
This post contains affiliate links which means if you click and buy that I may make a commission, at no cost to you. Please see my disclosure policy for details.
As an Amazon Associate I earn from qualifying purchases.
The 12 Biggest Changes to Cruising in 2023
1. Cruise Price Increases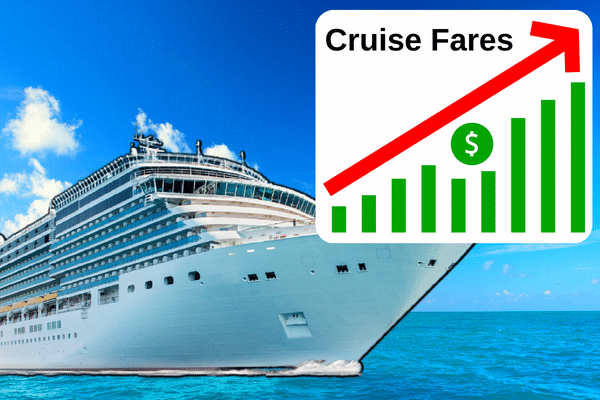 Due to pent up demand for travel as well as inflation, cruise fares have gone up in 2023. Unfortunately, a change cruise passengers are facing when booking cruises this year, is that cruises are more expensive than in 2022 and 2021.
Since cruising is back to normal, cruise lines are offering less promotions than last year and the prices of cruise vacations have increased. It's not uncommon for cruise prices to be 30-50% or more, than the same sailing just a year or two ago.
That said, we can't blame the cruise lines for this. We've seen cost increases across the travel industry, from flights, to hotels, to shore excursions and restaurants.
With many cruise ships sailing at or over 100% capacity, lower prices don't seem likely.
While last minute deals on cruises still exist, booking early for future cruises is likely going to be your best bet to lock in today's pricing. With the current trend of cruises becoming more expensive, there is a good chance that you'll pay more for a cruise in the upcoming months.
2. Increased Onboard Charges
One of the least popular changes on cruises are the onboard extras, which have increased in price over the last year. These days, many cruise lines have extra charges for specialty dining, room service and certain onboard attractions – and it's increasing!
For many passengers who've been cruising for years, the fact that most food, activities and entertainment was included made cruising feel pretty close to "all-inclusive" vacation. However, extra charge options have been creeping in for years.
While cruises are still a good value vacation and there is a lot included, extra charges and add-ons can put strain on a cruiser's budget.
Specialty Dining Increases
The cost of speciality restaurants on several cruise lines have increased. For example, over the last couple of years popular cruise lines have raised the pricing in specialty restaurants Carnival has increased the price of it's steakhouse from $42 to $48 per person.
Princess Cruises have increased the price of several of their specialty restaurants by about $10 per person, over last year or two. Holland America increased their specialty dining fees by $5-10 per person.
Dining packages on several cruise lines have also increased.
Tip: Several dining options, from casual to sit down meals are included on all cruise lines.
Beverage Package Costs Increase
While there are more cruise lines that have drink packages available, the cost on cruises has increased over the last year.
As an example, the cost of Norwegian's Premium Open Bar Beverage Package in 2023 is $109 per day. This is nearly a 10% price increase from what the drink package cost back in 2022.
Tip: Check out Norwegian's Free at Sea (as well as other cruise line's perks packages) for better values.
Onboard Attractions (with Extra Fees)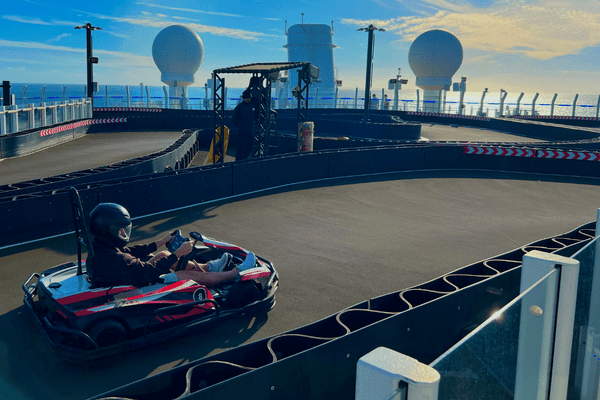 While there's always been some "nickel and diming" that cruise passengers have come to expect, it's fairly recent that cruise lines have started charging extra for certain onboard attractions.
In some cases, these are activities that used to be included. This is definitely one of the least popular changes in cruising in 2023.
Onboard activities that come with an extra fee are seen most often on large, newer resort style cruise ships.
Norwegian Cruise Line's newest cruise ship, the Norwegian Prima has extra charges for a game of mini golf ($15) and a game of darts ($45). Older NCL cruise ships have more activities included, but there are a lot of potential upcharges for onboard attractions like go-karting and virtual reality games.
Carnival is another cruise line which charges $15 for a minute long ride on their Bolt Roller Coaster. As well as charging extra for the Sky Zone Trampoline Park, Build-A-Bear Workshop at Sea and the Carnival Kitchen cooking class.
MSC Cruises charges extra for activities like the 4D cinema, F1 Simulator, bowling, and arcade.
A notable exception is Royal Caribbean, still includes many awesome onboard attractions including a zipline, a surf simulator and more on it's Oasis Class mega ships.
Related: 50 Unspoken Rules of Cruising All Cruisers Need to Know
3. Cruise Cutbacks
Cruise cutbacks has been a topic of conversation in cruise Facebook groups and YouTube videos for most of 2023! Real cruisers have noticed that many cruise lines have cutback on what is included on a cruise.
From menu changes in the main dining room to the removal of free room service on several cruise lines, cruise passengers have some complaints.
While many cruise passengers understand that the cost of everything has increased, they don't like getting less for more money.
Housekeeping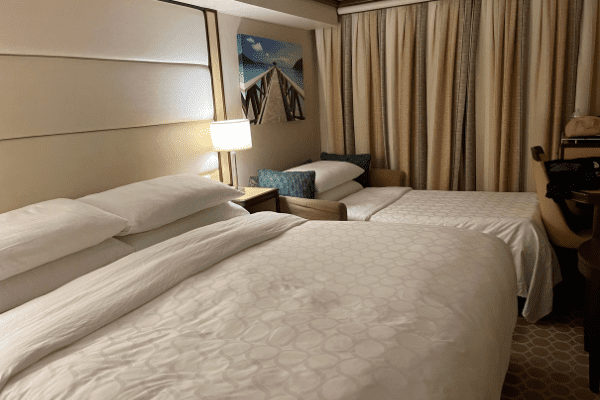 Cruise lines used to offer twice a day housekeeping. This was usually a full cleaning of the stateroom, as well as a quick turn down in the evening.
Contemporary cruise lines like Carnival, Norwegian, Royal Caribbean have reduced the daily housekeeping from twice a day to once a day.
While once a day doesn't sound unreasonable, families staying in a standard cabin may find this to be a less relaxed cabin experience. Since most cruise ship cabins have sofa beds or pullman beds for 3rd and 4th passenger, this can mean that there is little floor space if beds are left open all the time.
Premium cruise lines like Celebrity, Holland America and Princess still offer the traditional twice a day cabin service. Luxury cruise lines have not been affected by these cutbacks.
Related: 7 Affordable Cruise Lines for Families (Kids Sail Free Deals)
Cruise Food Cutbacks
Although you would never go hungry on a cruise, there have been some changes in the area of food and beverage. In some cases, cruise lines who have made these changes site wanting to reduce food waste. As a frequent cruiser, I can attest to this being a reality on many cruise ships.
For example, Carnival no longer offers ice cream or pizza 24 hours a day (it is open until 4 am). They've also cut back on the buffet hours, as late-night snacks are no longer available in that venue.
No More Free Room Service
As someone who enjoys the occasional room service breakfast out on my balcony, I love a cruise line that offers free room service! Unfortunately, many cruise lines have cut back on free room service.
In some cases they are charging room service delivery fees. For example, on Celebrity Cruises as of December 30, 2022, there is a $9.95 charge per room service order and an 18% gratuity fee.
Other cruise lines continue to offer free room service for continental breakfast during select hours. As an example, Royal Caribbean will deliver free continental breakfast, but charges $7.95 plus gratuity for all other orders.
4. Main Dining Room Changes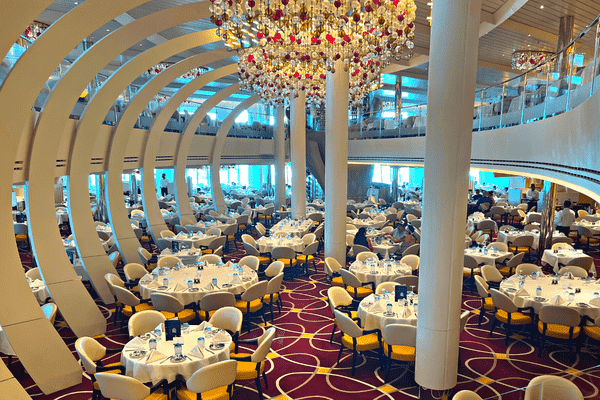 The cruise ship main dining room has undergone some pretty big changes in 2023. Avid cruisers remember the days of elegant meals, multi-course menus and unlimited food (including lobster).
Now, if this is your first cruise, don't worry, you'll still have a lot of good food to eat, but we'd be lying cruise dining hasn't changed.
Most mainstream, cruise lines have simplified their main dining menus and offerings.
No More Unlimited Lobster Tails
While lobster tail is still served on many cruise lines on formal or elegant nights, there has been a change and lobster is no longer unlimited.
Cruise lines like Royal Caribbean and Celebrity charge extra for lobster tails after your first order.
In the main dining room, As part of the changes that Carnival announced in 2023, they will no longer be offering lobster on cruises that are shorter than 6 days.
Extra Charges for Additional Meals
The main dining room is still a great place to try new foods and dishes. However, in an effort to reduce food waste (and perhaps cost-cutting), Carnival has implemented an extra charge of $5 if guests want to order a third entrée in the main dining room.
Simplified Menus
In 2023, cruise lines like Norwegian and Royal Caribbean have released new main dining room menus that offer fewer options. These changes have been met with mixed reviews among frequent and first time cruisers.
In particular, many Royal Caribbean fans wish the line would bring back the classic menu options.
Decline in Food Quality
Unfortunately, many cruise passengers have noticed a decline in the food quality offered in the main dining room. From meat dishes that are tough to pasta dishes that lack flavor, these complaints have become common, even on premium cruise lines.
Outlier – Virgin Voyages
While most cruise lines have cutback on the included cruise ship dining, there is an outlier that deserves mentioning. Virgin Voyages has brought back an all-inclusive approach to cruising, and this includes some amazing cruise food and dining options.
Virgin offers unique menus and delicious, high quality food options with no upcharge! While Virgin Voyages does not have a main dining room, the restaurants (steakhouse, Italian, Korean BBQ, upscale Mexican, Vegan) are all included.
Get The Ultimate Cruise Planner
Regular price: $27 Now just $17!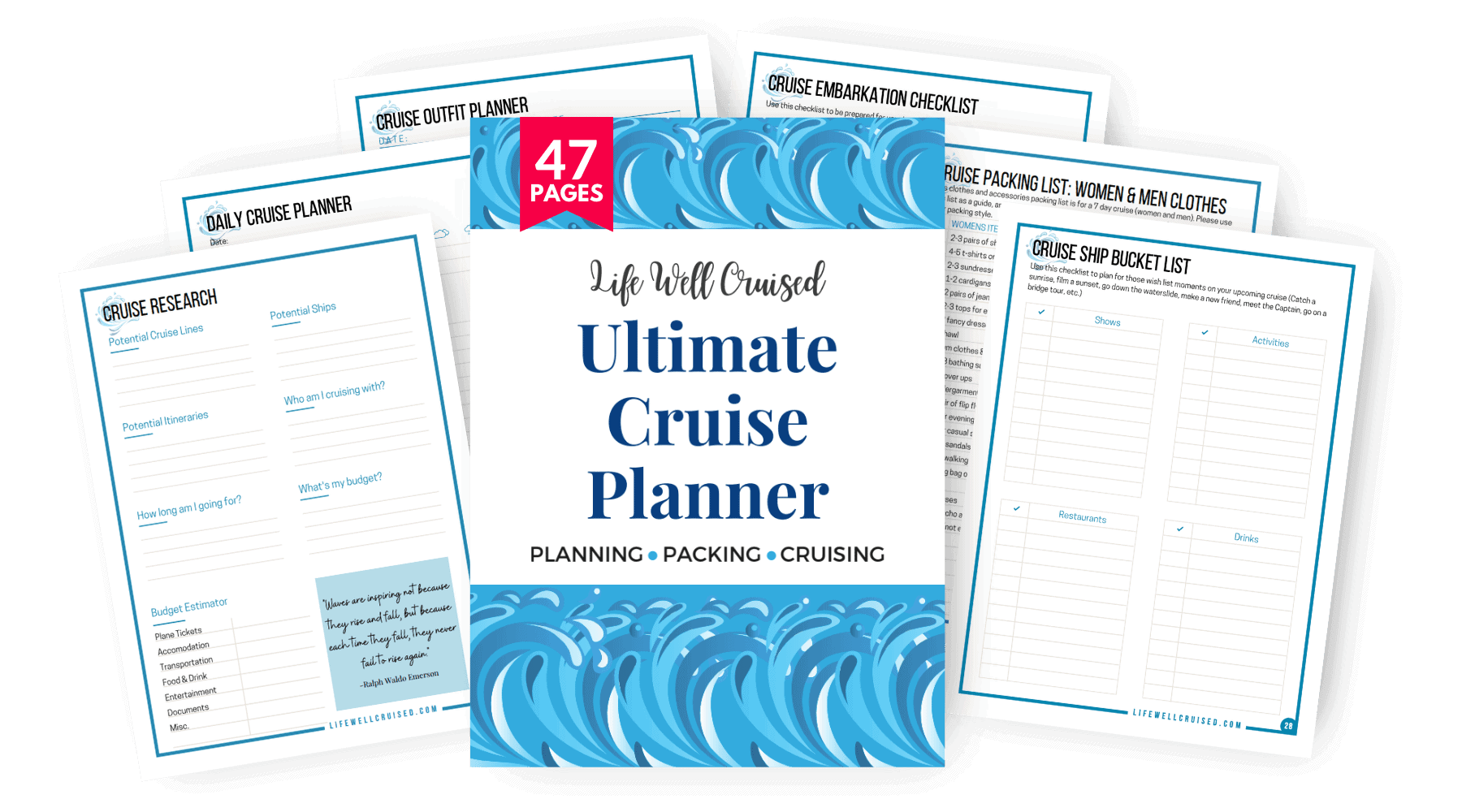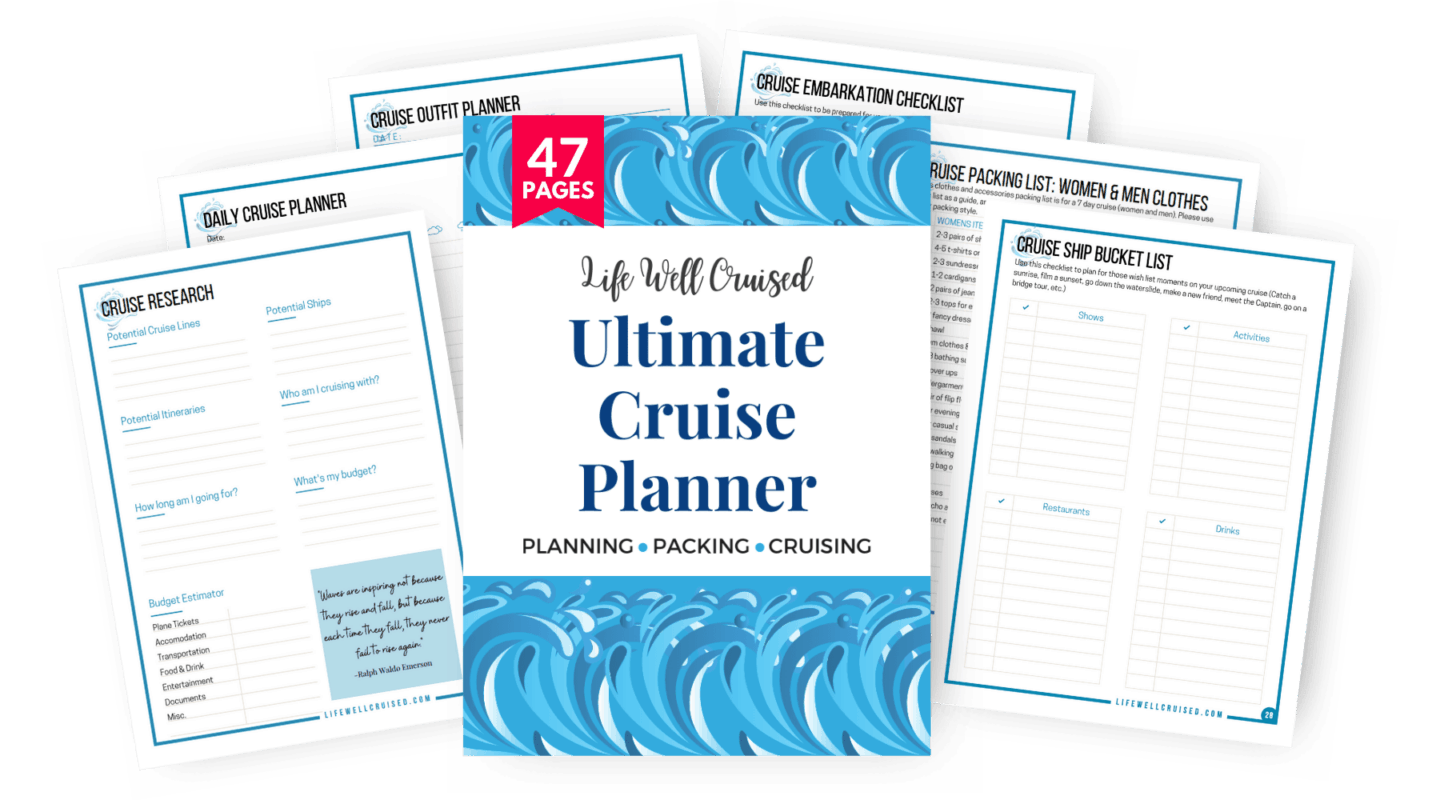 5. E-Muster Safety Drill
A major positive change for cruise lines is the e-muster safety drill. This innovation is definitely a change cruise passengers are happy about!
The old muster drills were dreaded by cruisers. They took a lot of time on embarkation day and people were often packed together like sardines.
Now, cruisers can complete the muster drill by watching a safety video on their smartphones or stateroom TV and then briefly checking in at their muster station. Overall, this process is much quicker and it doesn't get in the way of any embarkation day activities.
On Virgin Voyages and Carnival Cruise Line, the crew members will give you a brief explanation on how the life jacket works. They will also remind you of some rules for your own safety, but the process is still very quick.
Back to In-Person Muster Drills – Norwegian Cruise Line Reverses Decision
For a brief period of time in 2023, Norwegian Cruise Line reverted back to in-person safety drills. The return to traditional muster drills was met with a lot of criticism. As of April 1, 2023, Norwegian has brought back the virtual safety drill.
Disney Cruise Line
Disney Cruise Line has an in-person assembly drill, as there was a lack of compliance with the e-muster. For now, when you cruise with Disney there is in-person muster drill. However, as with everything, this could change in the future.
6. Crew Gratuity Increases
Cruise line gratuities are always a controversial topic, even if they are accepted. However, cruise lines have increased the daily charges for crew gratuities multiple times over the couple of years.
As inflation has risen as has the cost of living, this is another way that extra charges are being passed on to passengers. That said, the crew are the people who make the cruise, and most passengers are appreciative!
Many cruise lines have increased their daily gratuities for crew from about $14-15 to $16-17 for standard cabins, and a couple of dollars more for suites.
The largest increase in 2023 was Norwegian Cruise Line, who increased their daily service charges 20% over the previous rate. Crew gratuities on Norwegian are now $20 per passenger, per day for most cabins. Suites and Haven guests pay a service charge of $25 per day.
7. Overworked Crew
While this seems to be improving, since the cruise restart, some cruises seem to have been understaffed and crew members looked overworked.
Since the summer of 2022, cruising has skyrocketed in popularity and staff shortages on cruises were an issue at times. This has lead to the service being hit or miss, and potential frustrations from crew members.
It seems like this is improving in 2023.
8. Better Cruise Ship Internet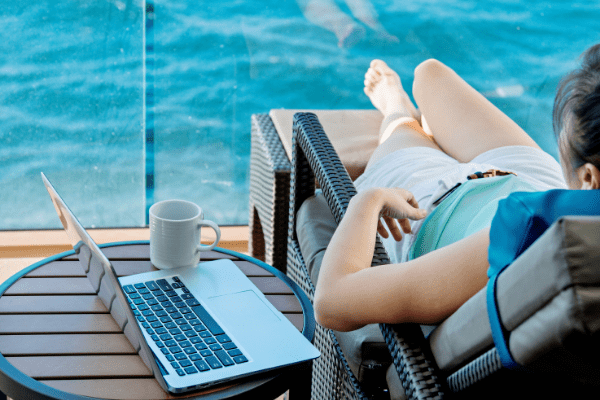 If you're cruising in 2023, then you can expect to see a big improvement in cruise ship internet. For years, cruise ships have been known to have bad or slow wifi. However, cruise ship wifi has been changing dramatically over the last few months.
In fact, while I complained a lot about expensive, slow wifi on cruise ships in 2022 (I work online so do need it), on recent cruises it has been so much better!
In January 2023, Carnival Corporation announced that they will be adding Starlink to all of their ships. This means that Carnival Cruises, Holland America, Costa Cruises and Princess Cruises will be getting Starlink as well.
Since 2022, Royal Caribbean has also been using Starlink. Royal Caribbean set out the goal of having Starlink internet on all of their ships. This includes Silversea Cruises and Celebrity by the end of the first quarter of 2023.
As of April 2023, NCL plans on implementing Starlink wifi on all of their cruise ships. This includes Regent Seven Seas Cruises, Oceania Cruises and of course Norwegian Cruise Line ships.
This is one of the most significant and positive changes in cruising for both passengers and crew.
9. No More Covid Restrictions and Vaccination Requirements
One of the best changes to cruising in 2023, is the end of COVID protocols (on most cruises and destinations).
This means that cruise lines no longer require their guests to take a COVID test before their cruise vacation. Passengers and crew are no longer required to wear a mask.
Cruise lines had protocols including pre-cruise testing, mask and vaccine requirements until the summer of 2022. On the most part, cruising is back to normal and cruisers no longer have to worry about COVID protocols.
If you are cruising in 2023 and beyond, be sure to check the local requirements for cruise line the ports on your itinerary. There are some countries that still have requirements, which may include proof of vaccination.
10. Focus on Sustainability in Cruising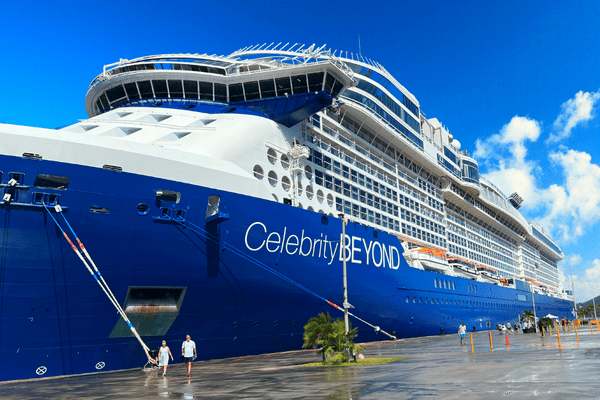 In recent years, there has been a strong focus on sustainability within the cruise industry. We have seen cruise lines eliminate plastic straws and single-use plastic bottles.
Beyond this, there are a lot of things that cruise lines have been doing that are less noticeable to cruise passengers, but that do make a difference.
Cruise lines have started incorporating LNG-powered cruise ships into their fleets. LNG reduces the amount of carbon dioxide emissions and it is the most environmentally friendly way to cruise at this time.
There are currently 21 LNG-powered cruise ships including the Carnival Mardi Gras, Disney Wish, MSC World Europa, Sun Princess and Royal Caribbean's Icon of the Seas.
Many cruise lines have the goal of becoming more sustainable and environmentally friendly. In 2023, cruise lines get food from sustainable food sources and are reducing food waste.
The adult-only cruise line, Virgin Voyages has completely eliminated any form of non-reusable water bottles on their cruise ships. Passengers are encourages to bring a reusable water bottle on the cruise snd there are water bottle refill stations positioned around the vessel.
11. Back to Full Capacity
One of the questions people ask frequently is, "are cruise lines still sailing at reduced capacity?". While that would be nice, the reality is that cruising is "back to normal" and this includes a full ship.
Back in 2021 and early 2022, cruises were sailing at a reduced capacity, in part due to due Covid protocols during the restart. However, Cruises are no longer sailing at reduced capacity.
In fact, in recent cruise news we've heard of popular cruises selling out beyond 100 percent capacity. Although rare, this has resulted in overbooking issues for some cruise passengers.
While it was nice to go on a cruise ship at half capacity, this would not be financially viable for cruise lines.
12. New Cruise Ships!
In 2023, there are a lot of new cruise ships that we can look forward to! This year, Carnival Cruise Line, Virgin Voyages, MSC Cruises, Celebrity Cruises, Oceania, Regent, Viking and Silversea are all debuting new ships.
Carnival is releasing the Carnival Jubilee, which is the sister ship to the Carnival Celebration and the Mardi Gras. This ship will feature water slides, the famous Bolt Roller Coaster and it can fit over 6,500 passengers.
Virgin Voyages third cruise ship, the Resilient Lady started sailing in Spring 2023. The adult-only cruise ship offers delicious food and exciting parties. This cruise will be sailing to the Greek Isles before heading to Australia.
The MSC Euribia is MSC's newest ship, which is powered by liquid natural gas (LNG). This cruise will hold over 6,300 people and it will resemble it's sister ships, the MSC Grandiosa and MSC Virtuosa.
Overall, there are a lot of exciting and cruise ships that are going to set sail in 2023!
Related & Popular Posts:
Get The Ultimate Cruise Planner
Regular price: $27 Now just $17!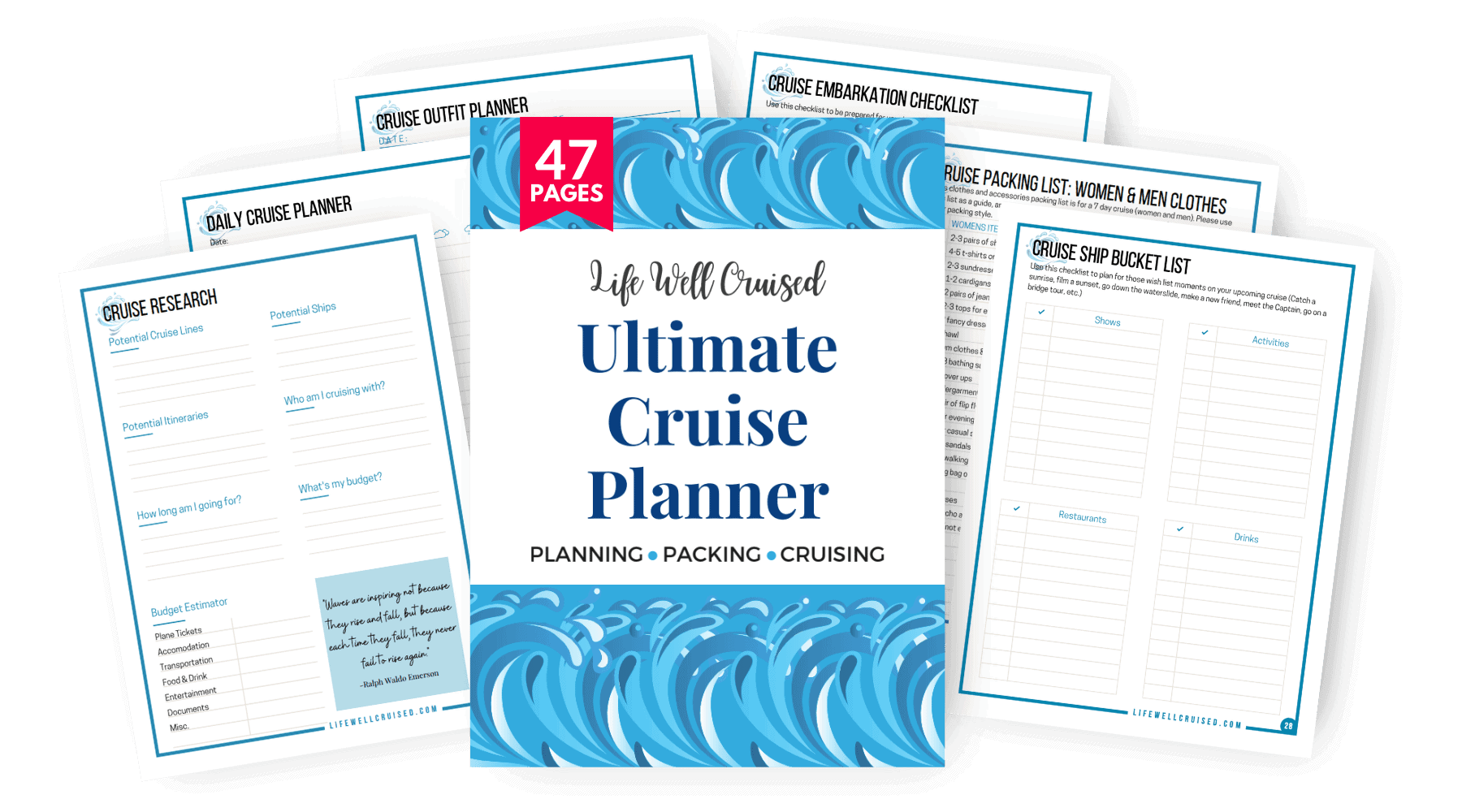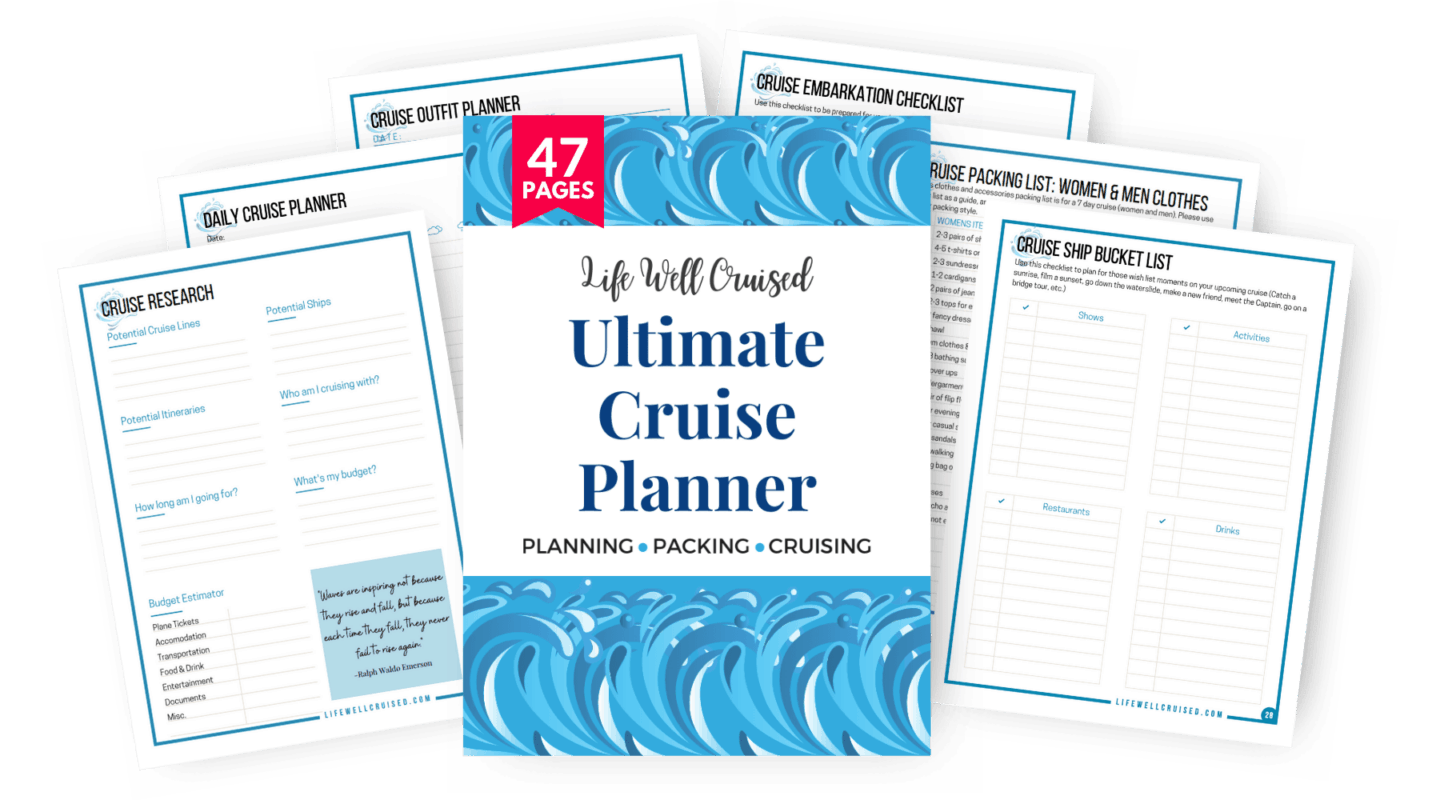 Final Thoughts on
Well, there it is, everything you need to know about the biggest changes in cruising in 2023.
Overall, cruising is still a great way to travel and have a fun and relaxing vacation. For many cruisers, these changes will go unnoticed and they'll just the reality of what cruising is today.
After all, anyone who has been on cruises for years has seen a lot of things come and go. Remember the midnight buffet?
It can be easy to focus some of the negative changes in cruising. However, there are many good changes that we've seen in 2023 as well and I suspect that cruise travel will continue to evolve in a positive way.
Do you like the changes that have come to cruising in 2023? Please let me know in the comments below.
Happy Cruising!
Ethan