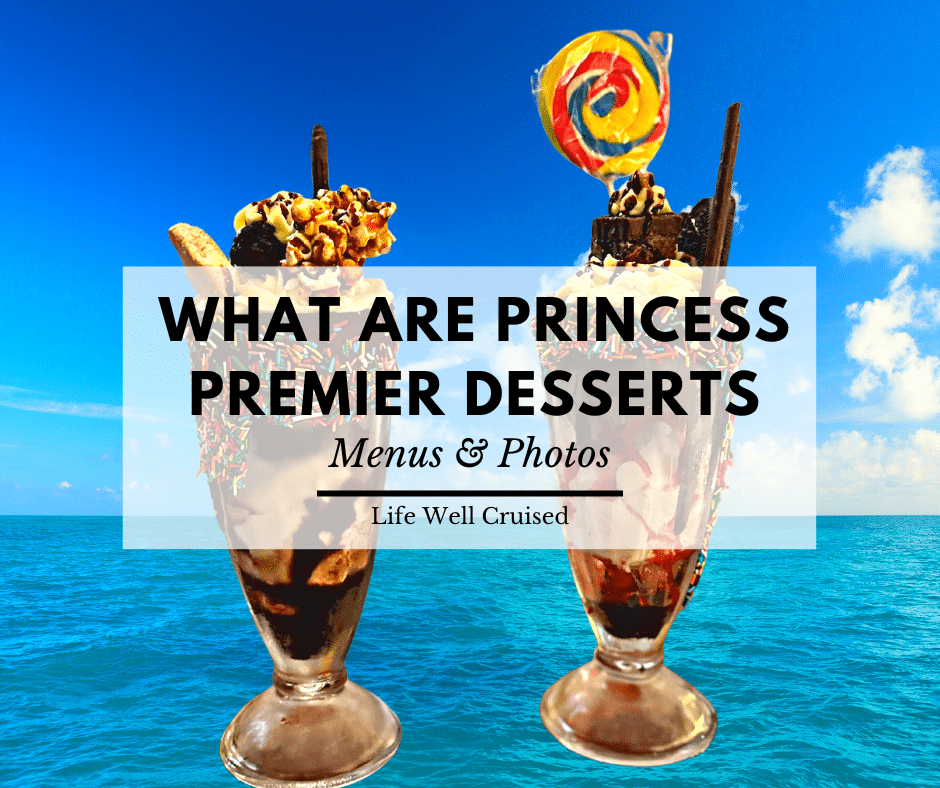 Are you going on a Princess cruise and wondering about the Premium Desserts? Since Princess Cruises began including the decadent ice cream confections to the Princess Plus and Princess Premier packages, they've been gaining popularity!
This post contains affiliate links which means if you click and buy that I may make a commission, at no cost to you. Please see my disclosure policy for details.
As an Amazon Associate I earn from qualifying purchases.
What Are Princess Premier Desserts?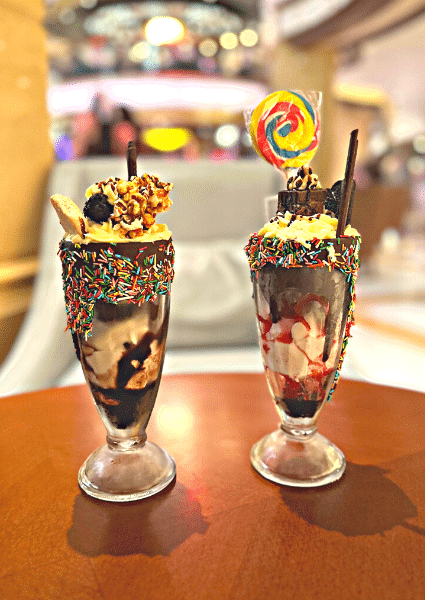 Princess Premier Desserts are sundae like confections overflowing with gelato, pastry and candy mixtures. There are 6 different premium desserts to choose from.
These instagram worthy desserts are decadent and fun to eat! Like all cruise food, we can assume they are calorie free (not really ;-))
Princess Premier Dessert Menu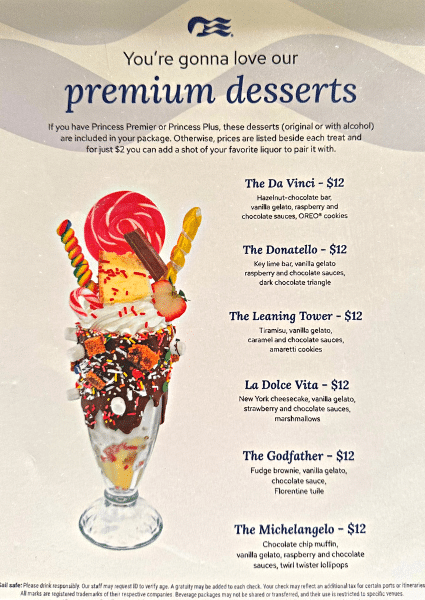 How Much Are Premium Desserts?
Premium desserts are $12 each for those who have the Princess Standard package. 2 premium desserts per day are included for those with the Princess Plus package. They are unlimited for cruise passengers with a Princess Premier package.
You can also create an "adult" version of the Premier Dessert by adding a shot of liquor for an additional $2.
Related: Princess Cruise Packages – Standard vs Plus vs Premier
Where Can I Order the Premier Desserts?
Princess Premier desserts are available in Gelateria, Swirls or Coffee and Cones.
Indulge your sweet tooth each day with two Princess Premium desserts, elaborate confections overflowing with gelato, pastry and candy mixtures that will be available within Gelateria, Swirls or Coffee and Cones.
Princess Premier Dessert Review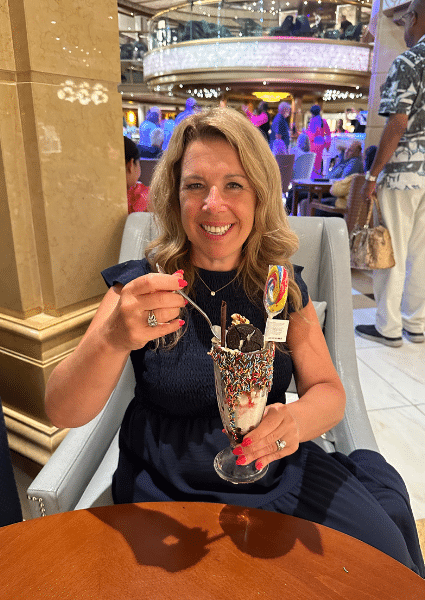 Before going on my most recent cruise on Enchanted Princess, I wan't sure what I'd think of the Premium Desserts. Even though I have a sweet tooth, from what I saw on social media, these elaborate gelato creations weren't a big tempation.
However, once onboard I saw many cruise passengers lining up at the Gelataria and ordering the Premium Desserts. For the most part, they were really enjoying them.
My husband and I each ordered a Premium Dessert after dinner one evening. They were fun and tasty to eat, and the gelato was particularly good.
We ordered The Michelangelo and The Godfather flavors.
I would have liked the chocolate part better if it wasn't frozen onto the glass (we couldn't really eat it). We didn't eat much of the candy and pastry that adorned the fancy dessert.
While we didn't order them twice a day, as is included with the Princess Plus and Premier packages, they were a fun treat and worth trying.
Get The Ultimate Cruise Planner
Regular price: $27 Now just $17!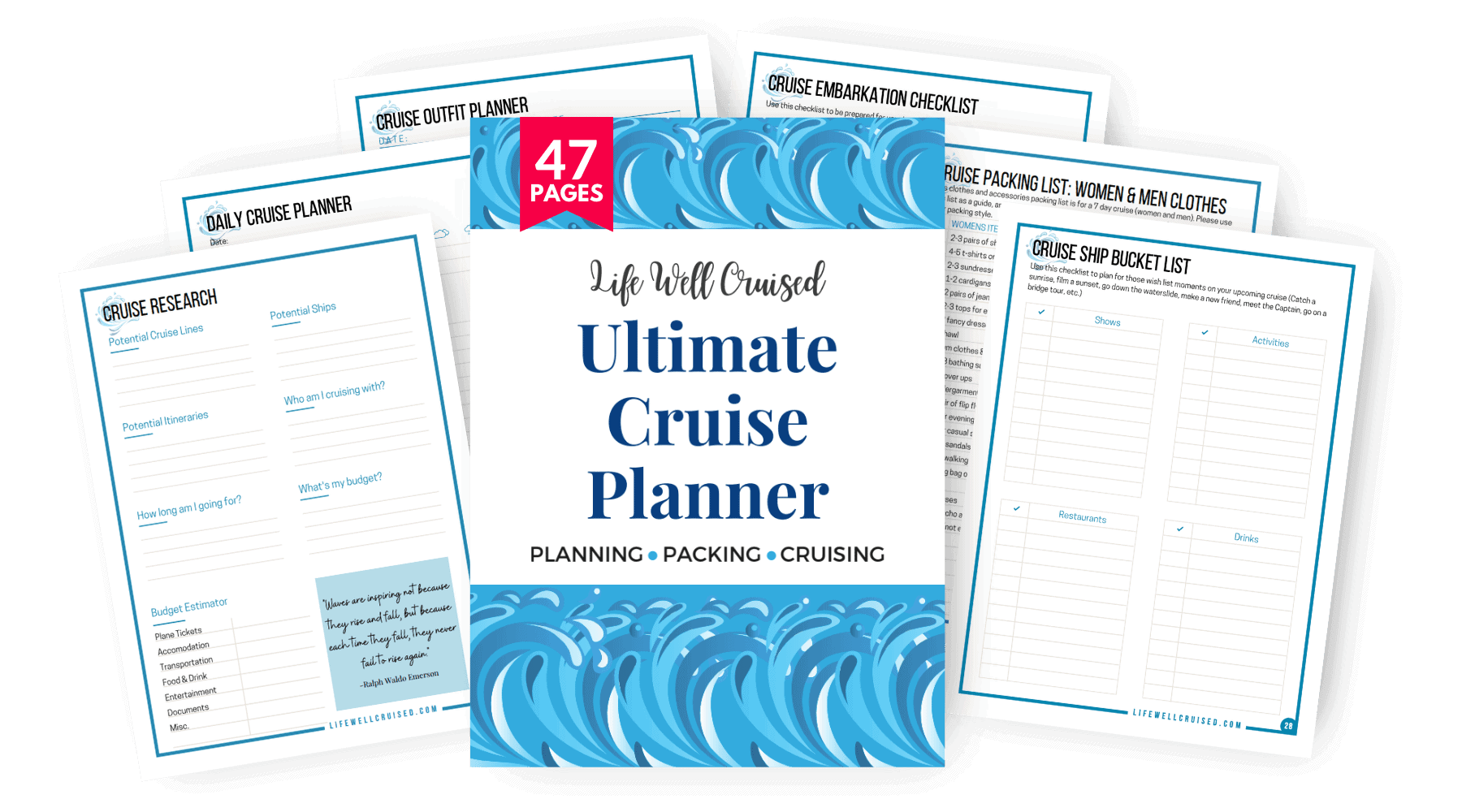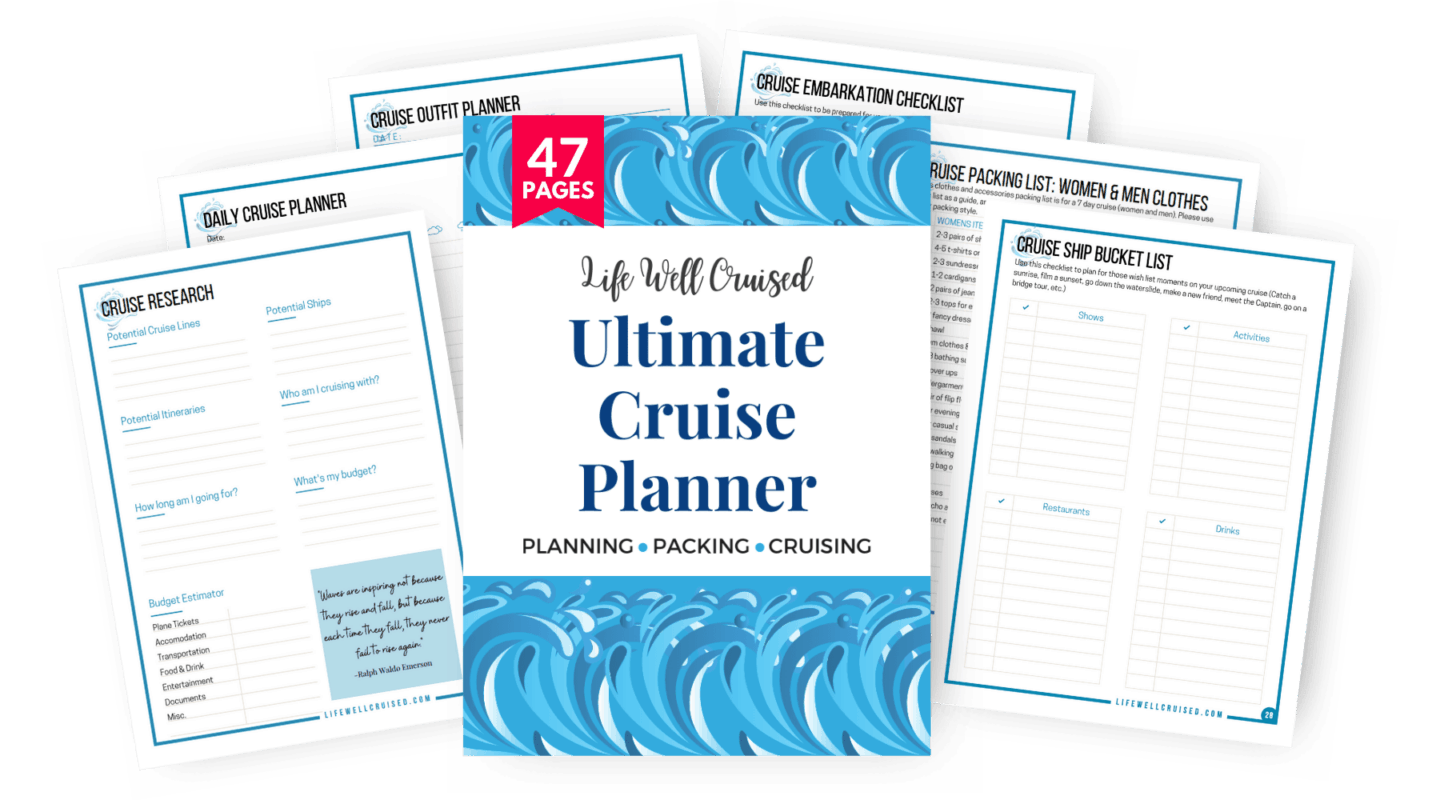 More Princess Cruises Information & Cruise Tips:
Video: Princess Cruise Tips & Secrets
Have you tried the Premier Desserts on Princess Cruises? If so, please let me know how you liked them in the comments below.
Happy Cruising!
Ilana
If you found this article helpful, please pass it along. Please feel free to share on Facebook or PIN to your favorite Pinterest board (share buttons at the top). Thanks so much!