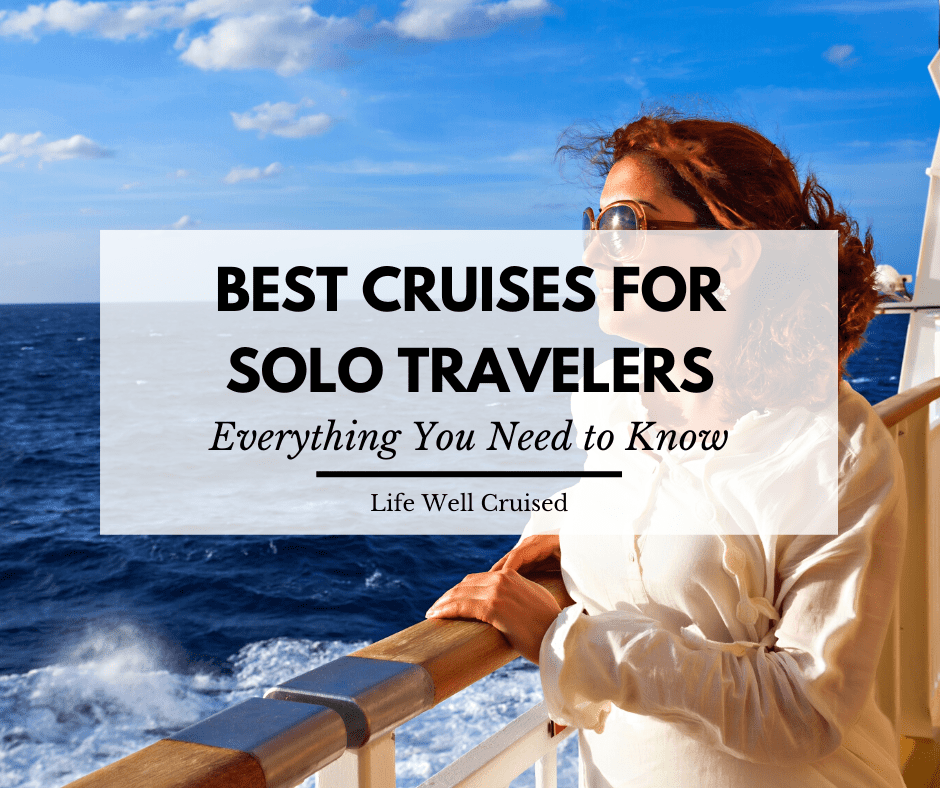 Are you looking to plan a cruise as a solo traveler? While cruises are typically sold at double occupancy rates, luckily there are more options available these days for solo cruisers.
Cruises typically attract couples and families. However, in recent years cruising has gained popularity for solo cruisers as well.
More cruise lines are accommodating solo cruisers with different options, including single cabins and exclusive lounges for solo travelers.
In this post, I share the best cruise lines for solo travelers and answer some frequently asked questions about solo cruising.
This post contains affiliate links which means if you click and buy that I may make a commission, at no cost to you. Please see my disclosure policy for details.
As an Amazon Associate I earn from qualifying purchases.
Best Cruises for Solo Travelers
1. Norwegian Cruise Line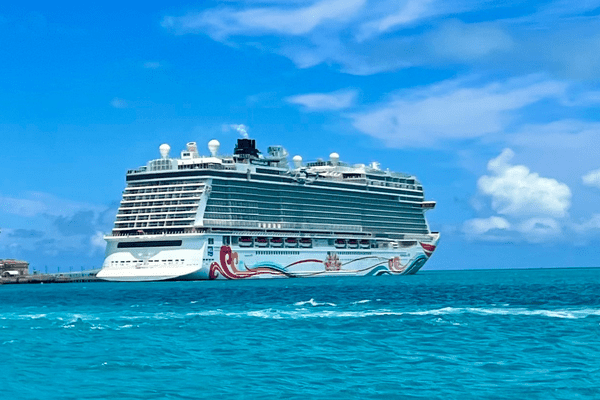 In 2010, Norwegian Cruise Line was the first mainstream cruise line to accommodate solo travelers by implementing smaller single cabins called studio cabins. Norwegian also has a lounge and activities for those who are cruising on their own.
For single cruisers, NCL has some of the best amenities and they make it really easy to meet other solo travelers.
The Studio Complex and Lounge is an exclusive area for solo travelers on select Norwegian ships. This is a private area with TV's, a bar and couches.
If you're looking for a fun solo getaway, it doesn't get much better than Norwegian. Norwegian cruise ships have a great night life and plenty of onboard activities like Laster Tag, Go Karting and waterslides.
Ideally, a Norwegian cruise is a good match for young solo cruisers or those who are young at heart.
Recommended Norwegian Cruises for Solo Travelers:
Norwegian Prima
Norwegian Epic
Norwegian Breakaway
Norwegian Getaway
Norwegian Bliss
Norwegian Encore
Norwegian Pride of America
Related: Norwegian Cruise Line's Free at Sea Perks Explained
2. Holland America Line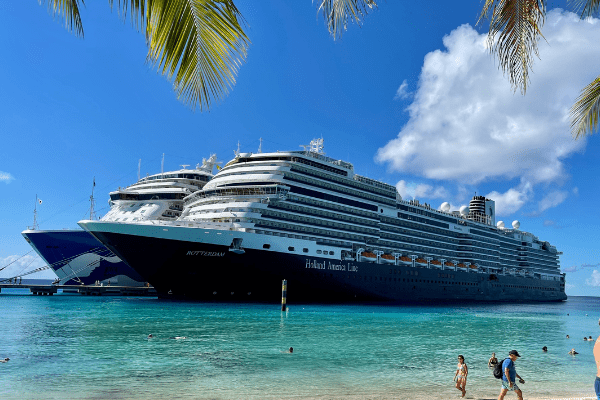 In the last few years, the Holland America line has made a lot of changes onboard their cruises to accommodate solo travelers. On most cruise lines, solo travelers will have to settle for interior cabins.
However, on Holland America there are solo suites which have an ocean view. The solo cabins also tend to be more spacious than the cabins on Norwegian Cruise Line.
On most voyages, Holland America will offer the Singles Partner Program. This means that there will be cocktail mixers and games exclusively for solo guests.
Additionally, by request, single cruisers are invited to sit with each other in the main dining room. This is a great opportunity for solo cruisers to meet onboard a Holland America cruise.
Since activities and amenities can differ from ship to ship, it's a good idea to consult a travel agent to help choose the right cruise for you.
Recommended Holland America Cruises for Solo Travelers:
Holland America Nieuw Statendam
Holland America Rotterdam
Holland America Koningsdam
Video: I Tried a Holland America cruise and it Wasn't What I Expected
3. Virgin Voyages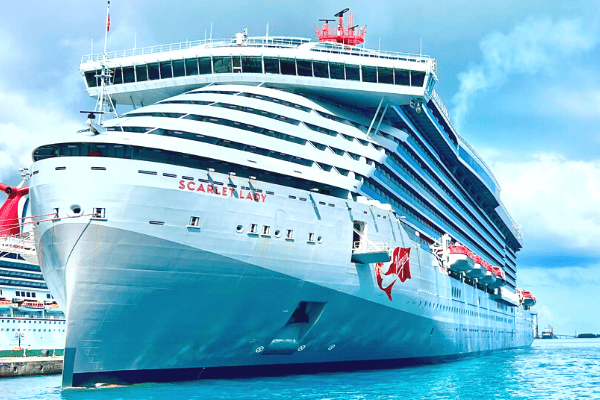 Virgin Voyages is the newest major cruise line and they have a beautiful fleet of ships that is amazing for single cruisers.
Virgin Voyages is an 18+ cruise line, so it's more likely that you'll be mixing with other adults your age, rather than families which can be typical on many cruise ships.
Both the Insider and Sea View cabins hold between 1 to 4 passengers or as Virgin likes to call it "sailors". When you're booking your cruise on the Virgin Voyages website, you can select how many passengers are in your stateroom.
This makes the booking process super easy since Virgin will give you the real price of what the room costs for a solo traveler.
Onboard a Virgin Voyages cruise, there are plenty of activities and great entertainment. If you're a solo cruiser, you will have no trouble meeting new people and making friends onboard a Virgin cruise.
On Virgin ships, they have a great fitness area which offers group Yoga and Pilates. There are also multiple bars onboard where you will be able to meet and socialized with other passengers.
Recommended Virgin Voyages Cruises for Solo Travelers:
Virgin Voyages Scarlet Lady
Virgin Voyages Valiant Lady
Virgin Voyages Brilliant Lady
Get The Ultimate Cruise Planner
Regular price: $27 Now just $17!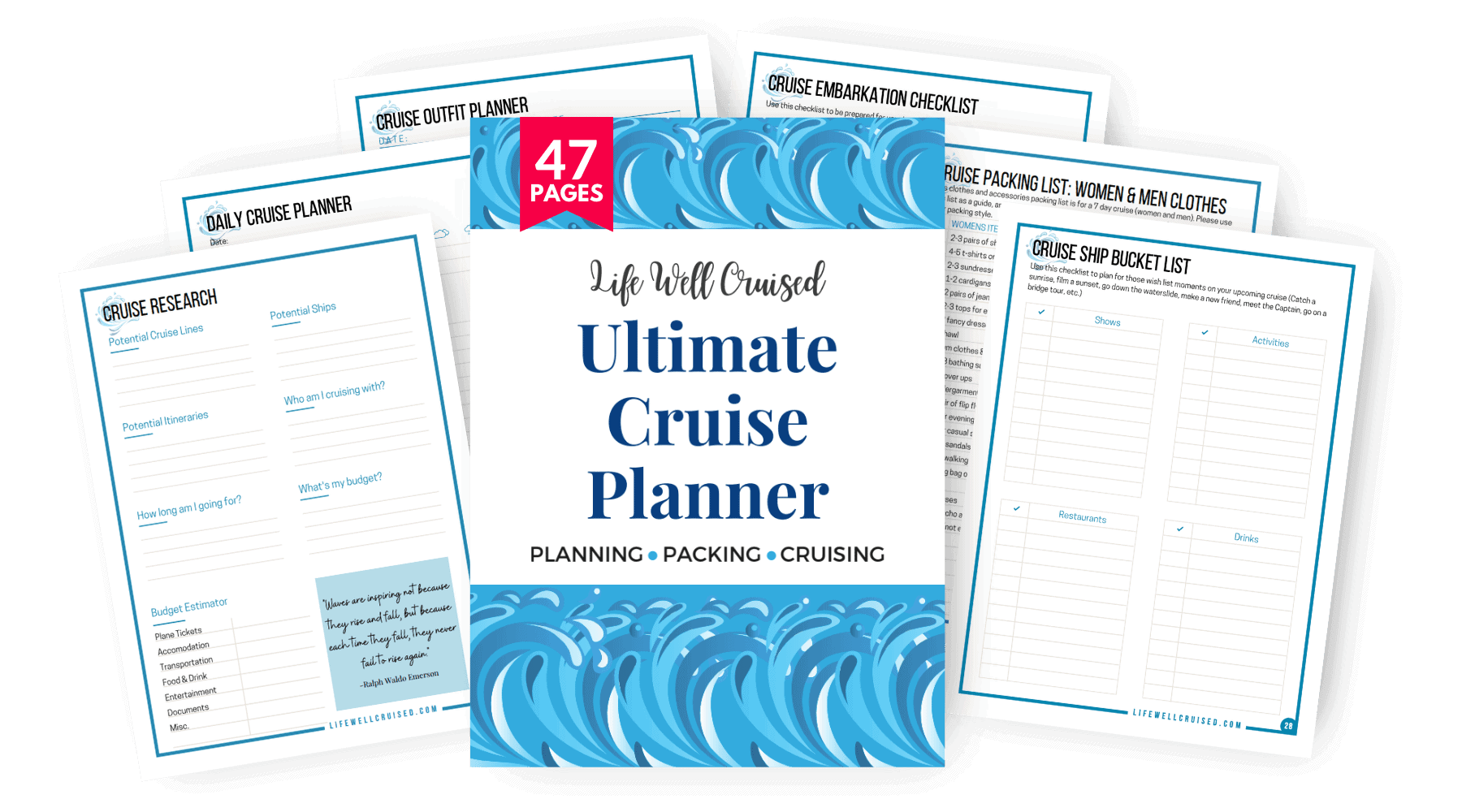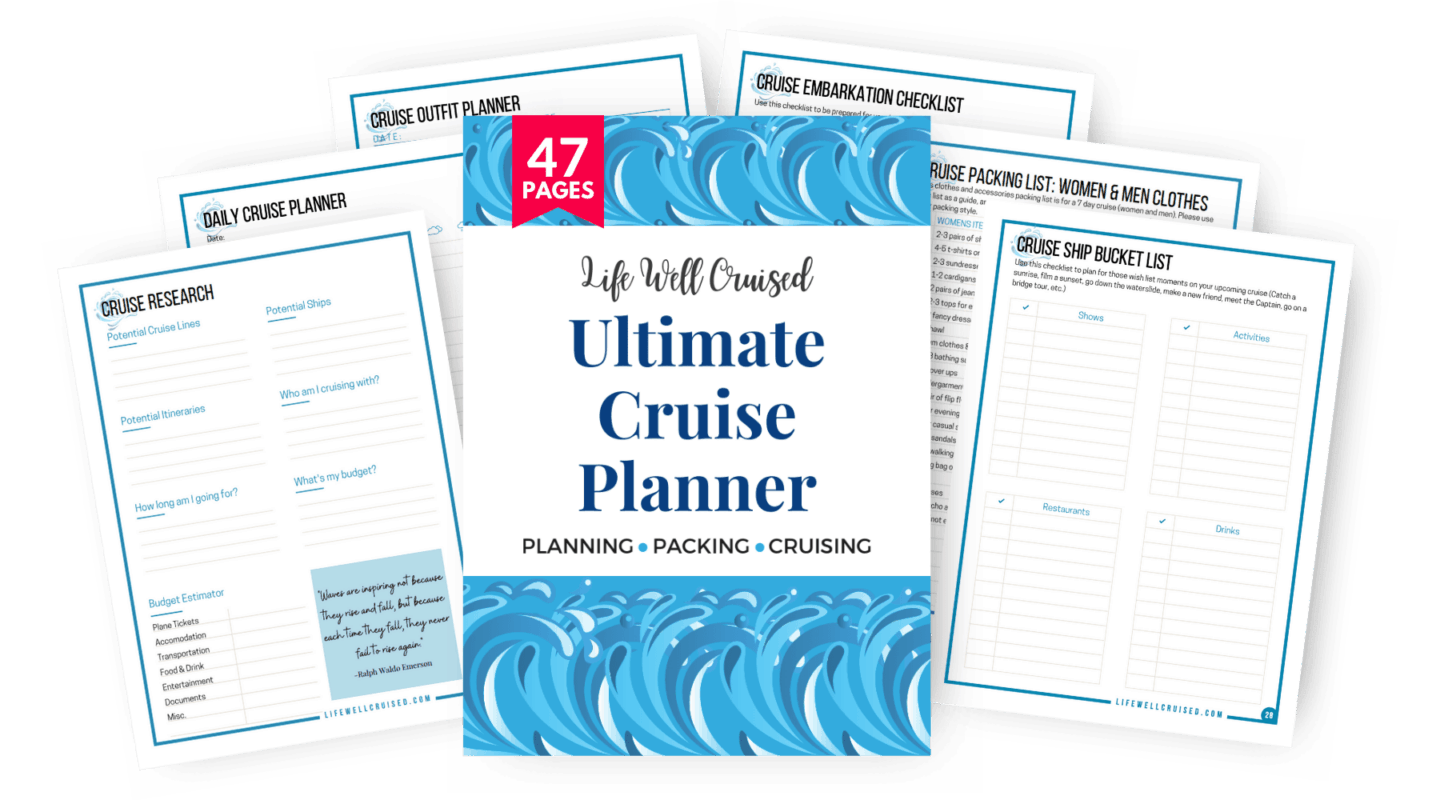 4. Royal Caribbean Cruise Line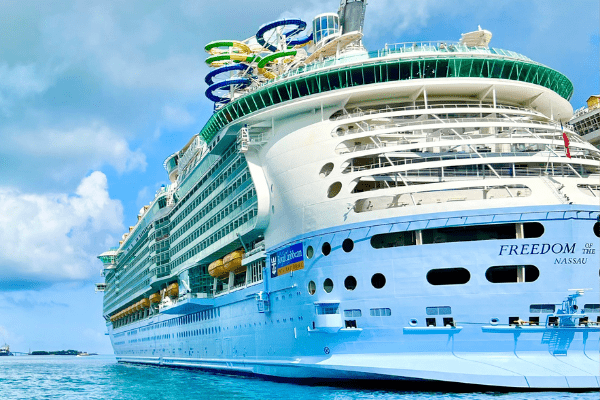 Royal Caribbean Cruise Line is for those who love to have fun! On a Royal Caribbean cruise, the party never stops and there are plenty of amazing onboard activities that are tons of fun.
The great thing about Royal Caribbean is that many of the ships in their fleet have solo staterooms.
You'll find solo studio cabins on a few Royal Caribbean cruise ships. Some are regular interior cabins and others are equipped with virtual balconies. Harmony of the Seas and the Symphony of the Seas have solo balcony cabins.
If you're a single traveler, you will have no trouble meeting new people and making friends on a Royal Caribbean cruise. There are plenty of themed bars where everyone is very friendly and having a blast.
Onboard a Royal Caribbean cruise there are also plenty of activities. Water slides, rock climbing, skating rinks and surf simulators are on many of the Royal Caribbean cruises.
Recommended Royal Caribbean for Solo Travelers:
Symphony of the Seas
Harmony of the Seas
Odyssey of the Seas
Quantum of the Seas
Anthem of the Seas
Spectrum of the Seas
Ovation of the Seas
Related: What to Pack for a Royal Caribbean Cruise: The Ultimate Guide
5. Celebrity Cruises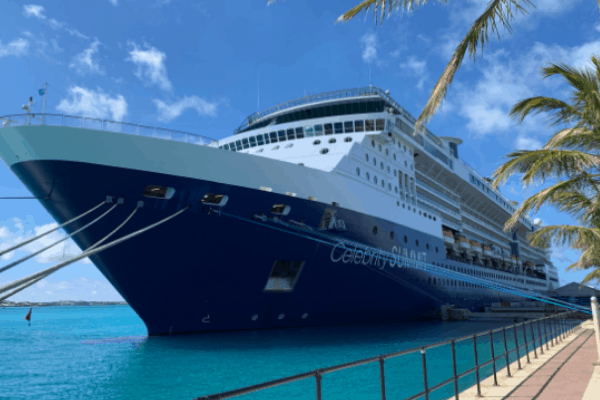 In recent years, Celebrity Cruises has noticed the rise in solo travelers. On their newer ships, they have been implementing solo-traveler friendly cabins.
On certain Celebrity ships, there are a select amount of solo cabins including the Infinite Veranda. The Infinite Verandas are a unique style of room which can only be found on the Edge class Celebrity cruise ships.
On a Celebrity cruise, you can expect amazing food, a laid back travel experience and some of the nicest crew members at sea. Generally, Celebrity has a well traveled and mature clientele.
If you're a single traveler looking for a luxurious and relaxing cruise experience, Celebrity is a great option.
Recommended Celebrity Cruises for Solo Travelers:
Celebrity Apex
Celebrity Edge
Celebrity Beyond
Celebrity Ascent
Celebrity Silhouette
Related: What to Wear on a Celebrity Cruise (from resort casual to evening chic)
6. MSC Cruises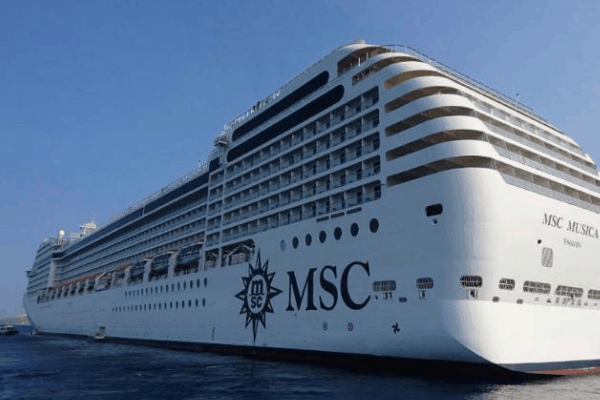 MSC is an affordable Italian cruise line that is known for having some of the most beautiful cruise ships at sea.
For solo travelers, MSC offers interior studio cabins with a single bed that can be converted into a sofa during the day. This is a real space saver since the solo cabins are smaller than a regular cabin.
On an MSC cruise, there will be bar areas and activities where you will be able to meet other passengers. Cruising with MSC is a great way to travel the world at an affordable price.
Recommended MSC Cruises for Solo Travelers:
MSC Meragavilia
MSC Bellissima
MSC Virtuoasa
MSC Grandiosa
7. Carnival Cruise Line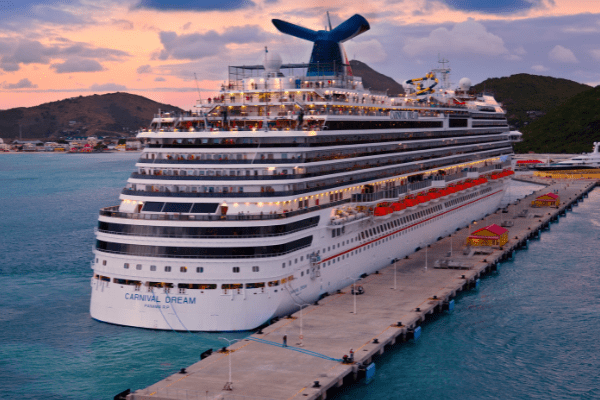 Unlike many other cruise lines, Carnival does not offer solo rooms. However, this doesn't mean that solo cruisers can't get a good price when traveling as a single passenger.
Carnival cruises are quite affordable. In fact, paying the double occupancy fare can end up being cheaper than cruising with a more expensive cruise line.
Additionally, if you cruise alone on a Carnival ship, your cabin will be bigger than any solo studio cabin on other cruise lines.
The great thing about Carnival is that the passengers are typically social and like to have a good time. This is great as you can hangout by the pool or at a bar and you will make new friends very easily.
Carnival offers an option of traditional dining, meaning you can share a table with other people if you like. This is a good chance to meet other people on the cruise ship.
Beyond this, Carnival is known as a fun cruise line and if you're friendly and single, you might just have a good time.
Recommended Carnival Cruises for Solo Travelers:
Carnival Mardi Gras
Carnival Celebration
Carnival Horizon
Carnival Radiance
Related: What to Pack for a Carnival Cruise
8. Princess Cruise Line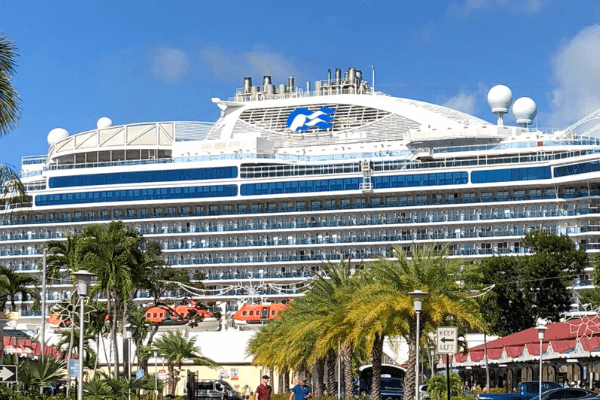 While Princess Cruises doesn't have specific solo cabins, they are still a good cruise line for solo travelers. In particular, mature travellers and seniors can enjoy a traditional cruise experience and meet new friends.
On Princess cruise ships, you'll find singles only get-togethers and other activities where you could meet new people. If you're looking for an affordable cruise as a solo traveler, consider booking a cruise outside of the peak season for the best price.
Onboard a Princess cruise, you can expect amazing food and top notch service. If you are looking for a laid back, relaxed vacation, Princess is one of the best options.
Recommended Princess Cruises for Solo Travelers:
Discovery Princess
Regal Princess
Sapphire Princess
Related: What to Pack for a Princess Cruise
9. Cunard Line
If you're looking for a very traditional cruising experience, Cunard is a great option. Cunard is well known for the Queen Mary 2, which is a transatlantic cruise which sails between New York and London.
Onboard a Cunard cruise ship, there are many activities, shows and workshops to keep the passengers entertained. Additionally, you can meet your fellow passengers in the bars, lounges and common areas onboard.
If you're traveling on your own, Cunard will try to seat you with other solo travelers in the main dining room. However, this does depend on the occupancy of the ship.
When it comes to the staterooms for solo cruisers, Cunard has some of the best accomadations at sea. On all of their ships there are a select amount of solo cabins and they even have certain staterooms that are equipped with ocean views.
Recommended Cunard Cruises for Solo Travelers:
Queen Mary 2
Queen Elizabeth
Queen Victoria
Related: 12 reasons your family should do a crossing on the QM2
10. Oceania Cruises
Oceania Cruises offers single passengers a lower fare on select sailings. This is a great way that Oceania encourages solo cruisers to come onboard their ships.
Beginning in 2023, Oceana is offering a limited amount of solo staterooms with balconies.
These rooms are larger than solo studio cabins on other cruise lines. On the Oceania Vista, six solo cabins will be 270 square-feet with a balcony.
Additionally, passengers will get free laundry, room service and to sleep on a memory foam bed. Onboard the Vista, the solo cabins include a separate seating area and a private balcony.
On Oceania, the cruises hold under 1,500 passengers. Passengers can expect a special luxury experience, with top-notch service.
Recommended Oceania Cruises for Solo Travelers:
Oceania Vista (Coming soon)
Oceania Marina
Oceania Nautica
11. Silversea Cruises
Although Silversea does not have solo cabins, the good thing about cruising with Silversea is that they don't charge double occupancy rates. Most Silversea cruises have a minimum 25% single supplement fee.
Silversea is an all-inclusive luxury cruise line which is known for having smaller ships and amazing service. When you cruise with Silversea you will have an amazing culinary experience as well as a butler service.
On the first day of your cruise with Silversea, there will be a Welcome Reception. This is a great chance to meet other solo cruisers onboard the ship.
Since Silversea voyages tend to be 10 days or longer, this gives you a lot of time to get to know the other passengers onboard. Since most Silversea ships hold just arround 600 passengers, you will see a lot of familiar faces throughout your cruise.
If you're a solo cruiser that wants a luxury cruise experience, Silversea is a fantastic option.
Recommended Silversea Cruises for Solo Travelers:
Silversea Silver Nova
Silversea Silver Moon
Silversea Silver Origin
Get The Ultimate Cruise Planner
Regular price: $27 Now just $17!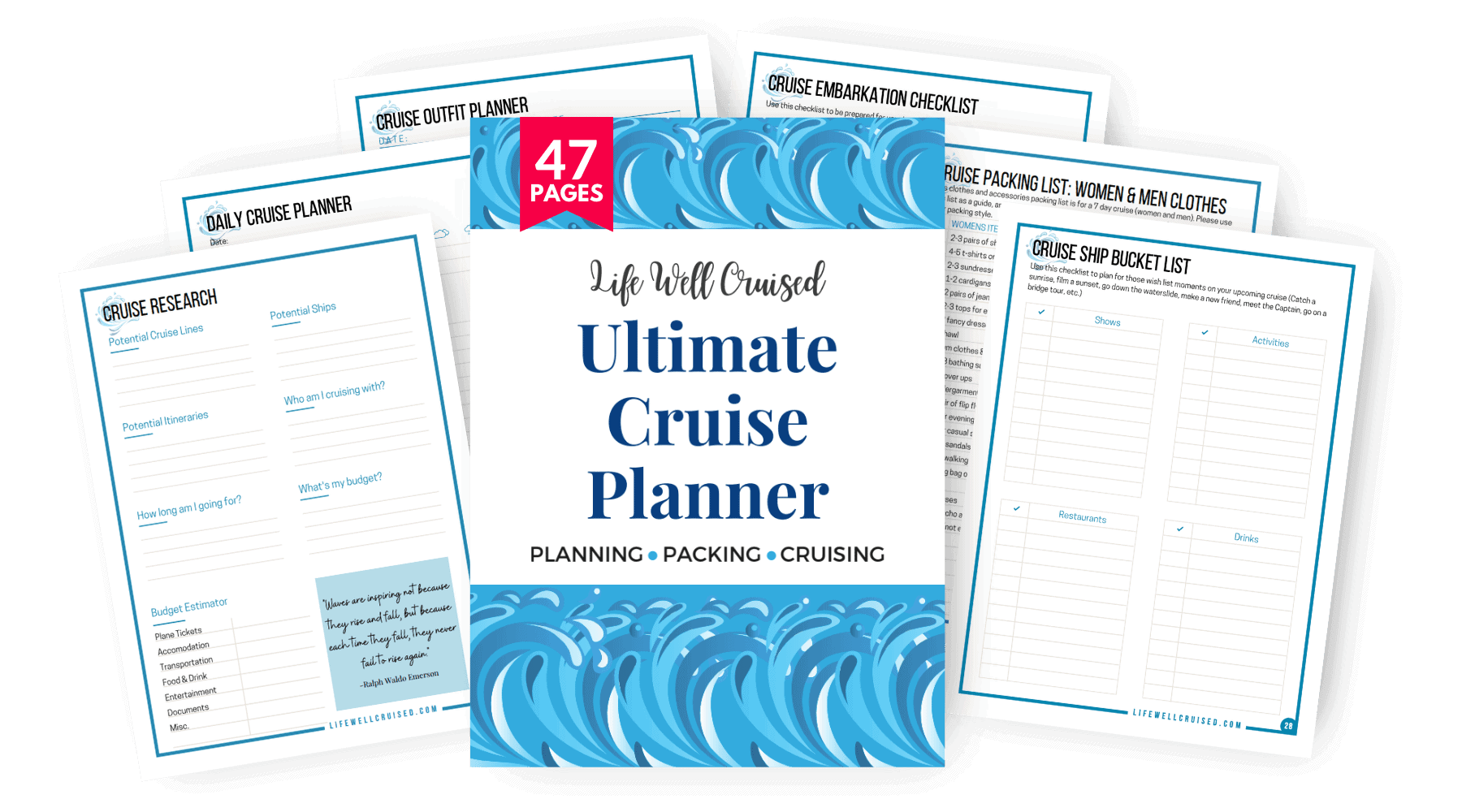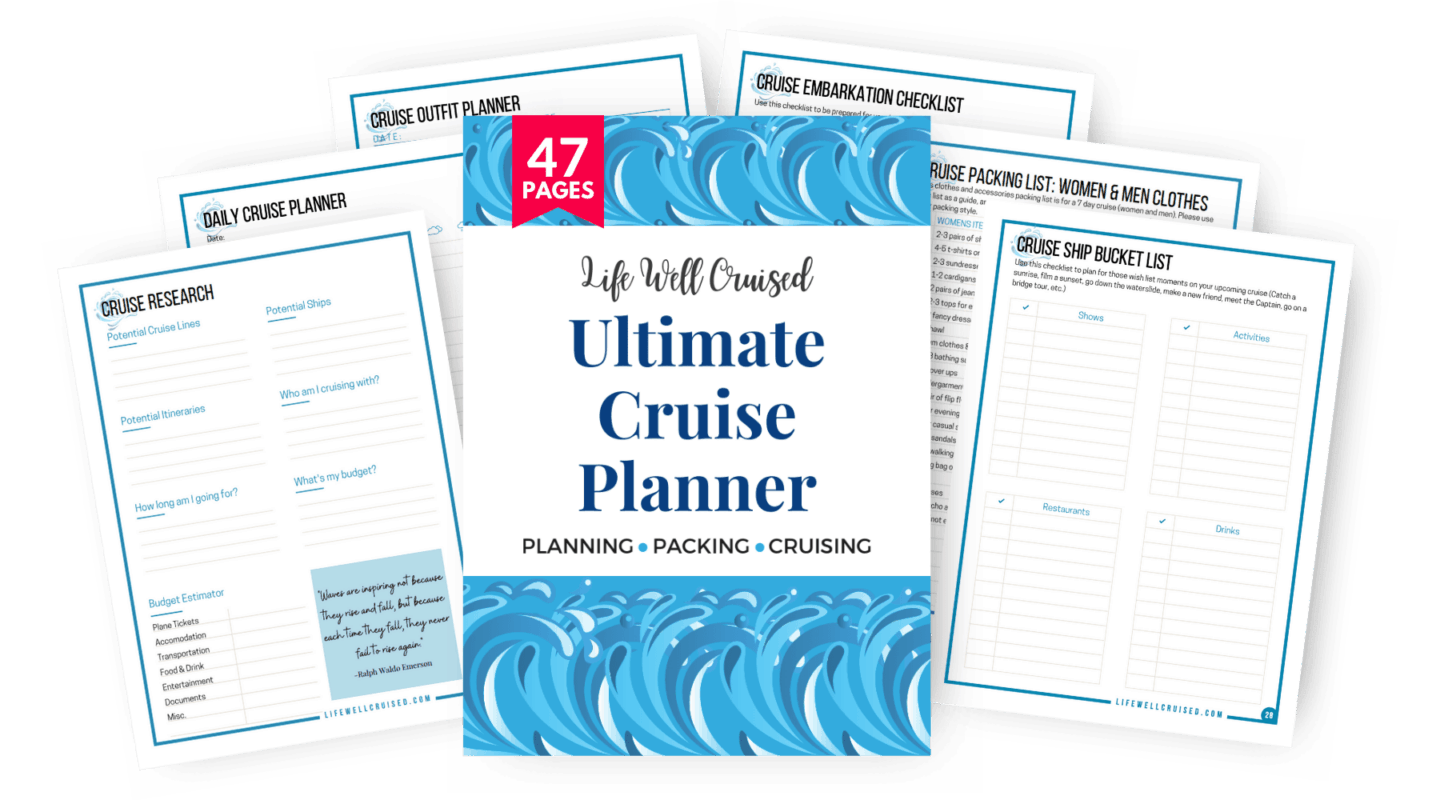 Frequently Asked Questions
Does it Cost More to Cruise Solo?
Yes, as a rule it costs more to cruise solo. Cruises are typically advertised and sold as double occupancy. Meaning that solo cruisers usually have to pay the cruise fare of 2 people in a cabin. A single supplement, up to 100%, is charged when booking a cabin as a solo traveler.
However, there are 2 ways to save as a solo cruisers. A small amount of solo cruise cabins are available on select cruise ships, and the cruise fare will be for a single passenger. The other way to save is by looking out for reduced single supplement promotions, which may be available on your favorite cruise line.
Why Are Solo Cruises so Expensive?
Cruising alone can be expensive as you will have to pay for the equivalent of two people in a cabin, even if you're traveling on your own. However, in recent years many cruise lines have implemented single cabins which lower the cost of cruising solo. Additionally, certain cruise lines have promotions to accommodate solo cruisers.
Are Cruises Safe for Solo Travelers?
In short, yes cruise are safe for solo travellers. Like all travel, it's important to take usual precautions. There are options for solo cruisers to book shore excursions withe the cruise line, which can provide a safe and comforting way to visit cruise ports of call.
Related & Popular Posts:
Final Thoughts on Best Cruises for Solo Travelers
Well there it is! The best cruises for solo travelers.
When it comes to cruising, there is nothing wrong with cruise alone! In fact, cruising on your own is a great chance to truly enjoy yourself on vacation and a great way to make new friends along the way.
Whether you're going on a cruise to party and meet new people or a cruise to relax and explore the world, there is something for everyone.
In this post, I shared the best cruises for solo travelers and answered some frequently asked questions about cruising alone.
What cruise line do you think is best for solo cruisers? Please let me know in the comments below.
Happy Cruising!
Ethan
P.S. If you found this helpful, please don't keep it to yourself ;-). Please share on Facebook or PIN to your favorite Pinterest board (share buttons at the top). Thanks so much!
Author Bio: Ethan Schattauer writes about fashion, travel and college advice on the website WhatToWearMen.com. As a frequent cruiser, Ethan shares his unique perspective on what cruising is like for teens and young adults.