While disembarking from a cruise isn't as fun as embarkation day, there are some things cruisers should do after a cruise vacation. Doing these things post-cruise, will ensure a good ending to your cruise holiday.
This cruise advice is great to avoid post-cruise blues and will help you to be more prepared for future cruises. These reminders for what to do after a cruise, are ones that pro-cruisers use to stay organized and cruise more often.
This post contains affiliate links which means if you click and buy that I may make a commission, at no cost to you. Please see my disclosure policy for details.
As an Amazon Associate I earn from qualifying purchases.
Do These 10 Things After You Disembark from Your Cruise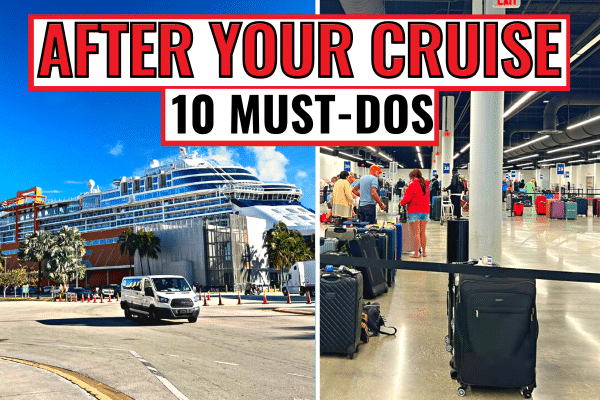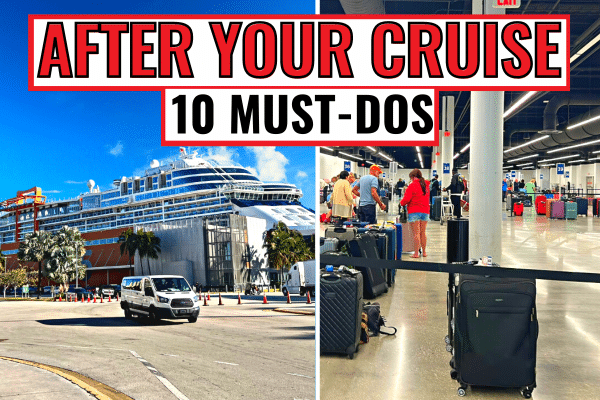 1. Plan a Shore Excursion on Debarkation Day
One of the best things to do after your cruise, is book a shore excursion or tour that will drop you off at the airport. If you have a flight later in the afternoon or evening, don't spend all day waiting at the airport.
Cruise lines offer post-cruise shore excursions that are often the perfect time for later flights. The bonus is that your luggage will usually be kept onboard the coach bus, and dropped off at the airport when you are.
2. Avoid Early Flights on Disembarkation Day
When planning your cruise and booking your flights, make sure to allow time to disembark from your cruise ship and get to the airport. A mistake many people make on debarkation day is booking a flight that's too early.
Your travel agent or cruise line are your best resources for flight advice for your cruise. However, as a rule of thumb, try to book a flight in the afternoon rather than in the morning.
3. Check Your Final Invoice
Hopefully you've kept an eye on your onboard account throughout your cruise and did a final check the last morning of the cruise to ensure accuracy. However, once you disembark, you may be sent a final invoice by the cruise line.
Always verify the final invoice and contact the cruise line if there are any post-cruise charges that shouldn't be there.
4. Unpack As Soon as Possible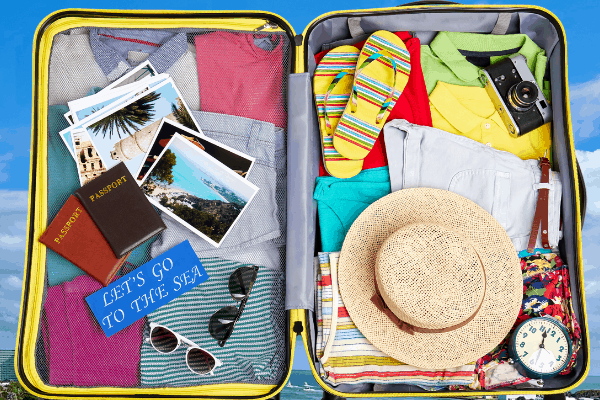 The best thing you can do after you get home from a cruise is to unpack right away. I can be guilty of leaving my suitcase untouched for several days, so there's no judgement.
However, unpacking as soon as possible after your cruise just makes things easier. You can take inventory or what you wore and didn't wear, so that you can pack more lightly the next time you cruise.
5. Do the Laundry
There's nothing worse than forgetting about your dirty clothes and bathing suits, once you get back from a cruise. Even if you don't have time to unpack right away, cruise laundry can't wait!
It's a good idea to have your dirty clothing in a separate bag or pouch, ready to put be thrown into the laundry machine as soon as you get home. Some well organized cruisers even sort their laundry before packing it into their luggage.
Tip: Bring a couple scented kitchen bags and pack your dirty clothes in them, rather than straight into the suitcase.
6. Post-Cruise Survey
Cruise lines will send you a survey by email after your cruise. Usually, you'll have about a week to fill it out.
It's a good idea to fill out the cruise line survey for a few reasons.
Firstly, to give the cruise line honest feedback. While individual complaints can't usually be addressed, if you have general feedback about the dining, entertainment or service, it's important to let the cruise line know.
However, post-cruise surveys are also a great time to hand out praise. You can give high ratings to the different departments on the cruise that you enjoyed. This really helps them out.
As well, if you had crew members that you really appreciated, remember to mention their names in the survey.
7. Cruise Packing Audit
The best way to be prepared for your next cruise, is to do a cruise packing audit once you get home. Evaluate which cruise essentials were worth bringing, what cruise outfits you wore, as well as what you forgot to bring on your cruise.
Take a note and you'll pack better with every cruise.
Travel Toiletry Refill
Take time to refill any travel size toiletries, especially if you'll be cruising again within a few months. If you don't have immediate plans, take those items out and use them.
Don't forget to clean and put back any travel sized toiletry containers, so that they are ready when you are.
First Aid Kit Refill
Take inventory of your first aid items including band-aids and antibiotic ointment. If you need to buy and add any pharmaceutical items to your travel first aid kit, this is the time to do it.
Get The Ultimate Cruise Planner
Regular price: $27 Now just $17!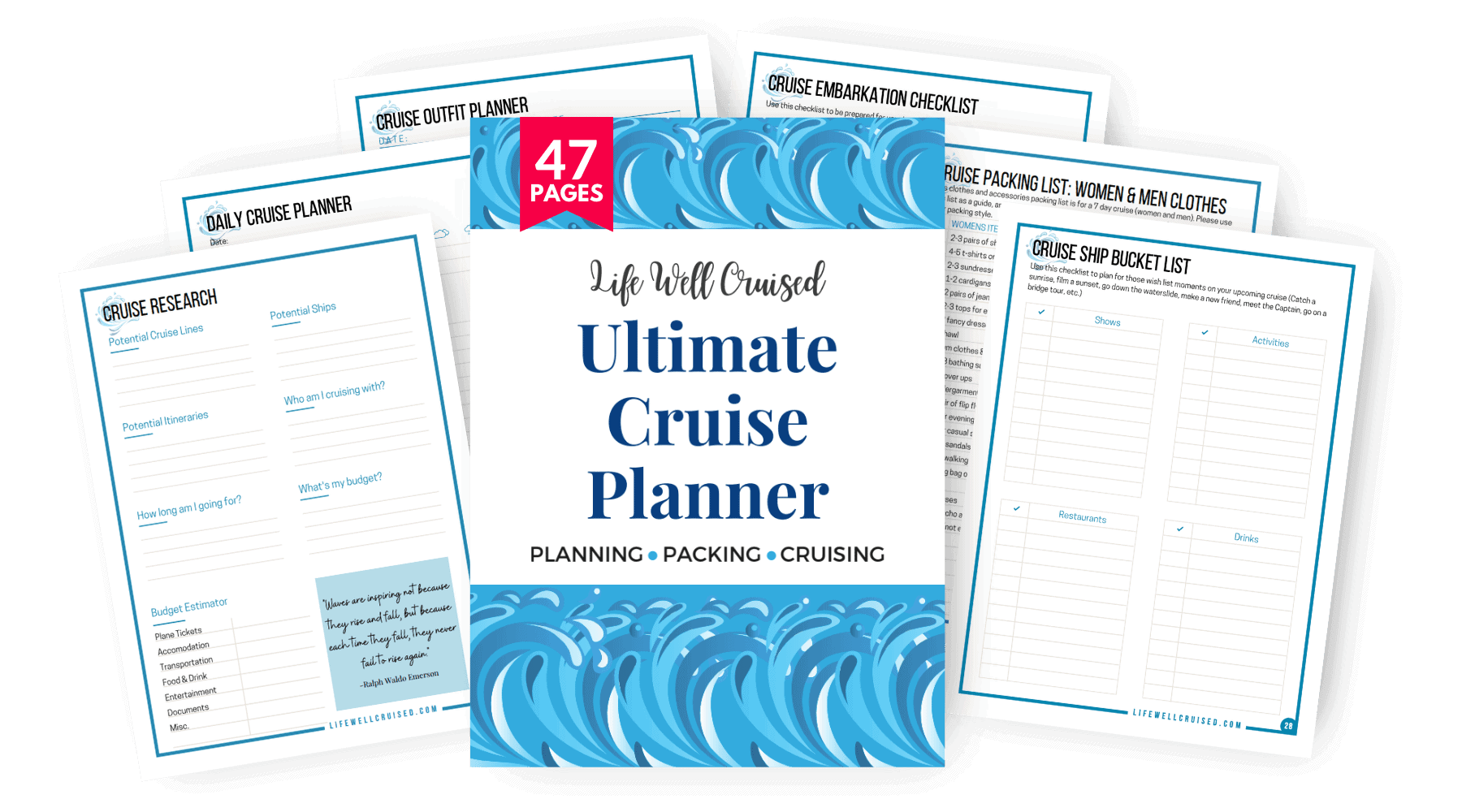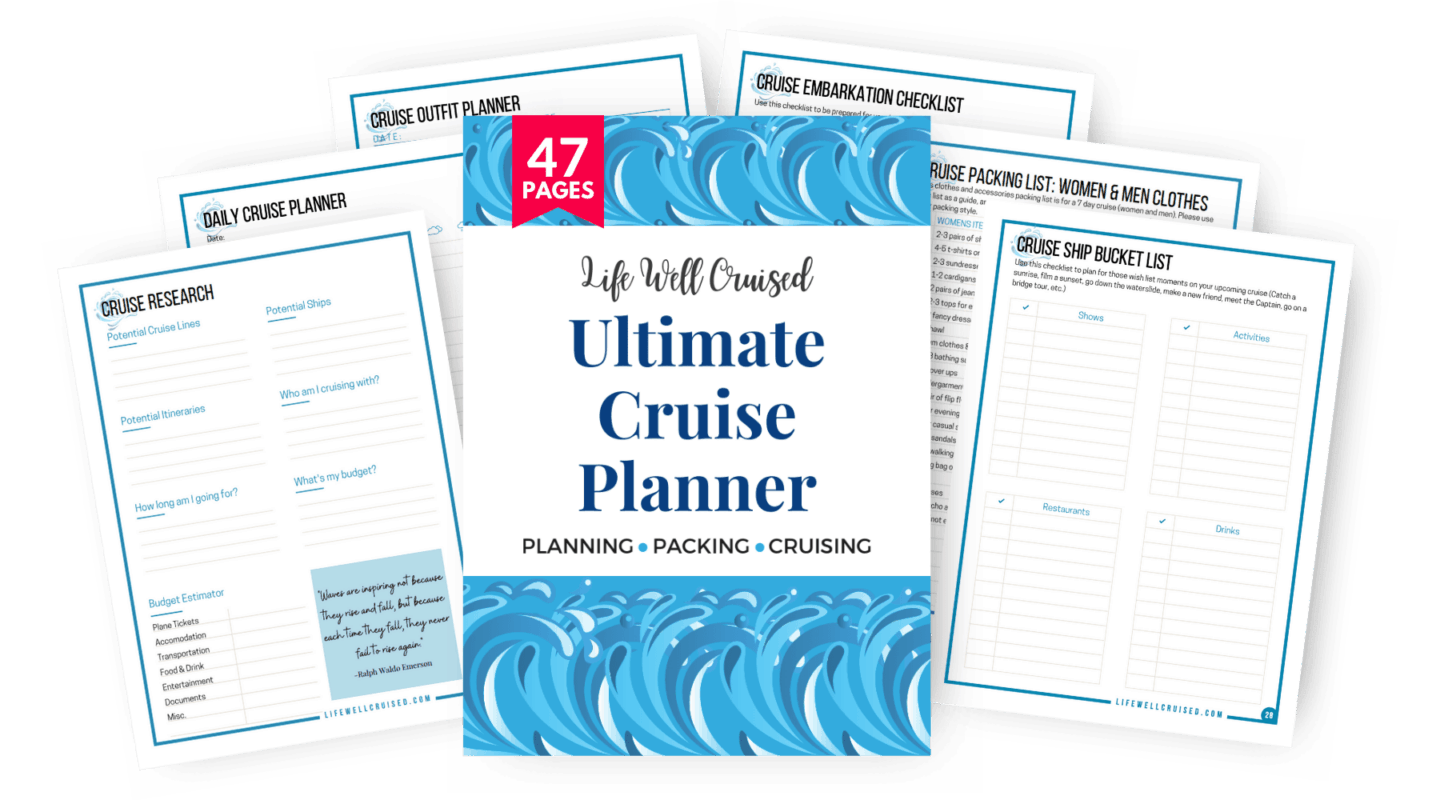 8. Leave a Cruise Review
One of the best ways to relive and remember your cruise is to leave a cruise review. Leaving a cruise review on a website like Trip Advisor or Cruise Critic is a great way to help out future cruises as well!
9. Start Planning Your Next Cruise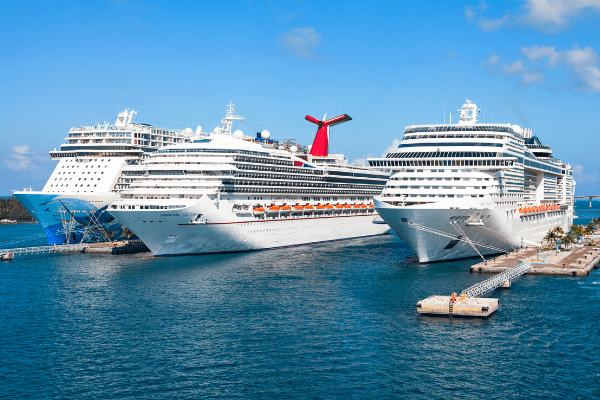 Nothing beats the post-cruise blues like planning another cruise. Once home from your cruise, why not take the time to watch cruise vlogs, read cruise reviews and start shopping for your next cruise vacation.
Sign up for cruise line emails so that you can get the promotions and be inspired to plan your next cruise holiday.
Did you put a deposit on a future cruise?
If you booked a cruise onboard or put a deposit on a future cruise, why not start planning other aspects of your trip once you get home. You may want to book flights or peruse shore excursions.
Tip: Booking a future cruise onboard is a great money-saving cruise tip!
10. Plan an Extra Day After Your Cruise
If you can extend your cruise vacation a day, by booking a hotel in the cruise embarkation port, you won't regret it. While you'll need to plan this in advance, staying an additional day at a hotel after your cruise gives you time to unwind before heading home.
Video: Do These 10 Things As Soon as You Disembark Your Cruise
Related & Popular Posts
Get The Ultimate Cruise Planner
Regular price: $27 Now just $17!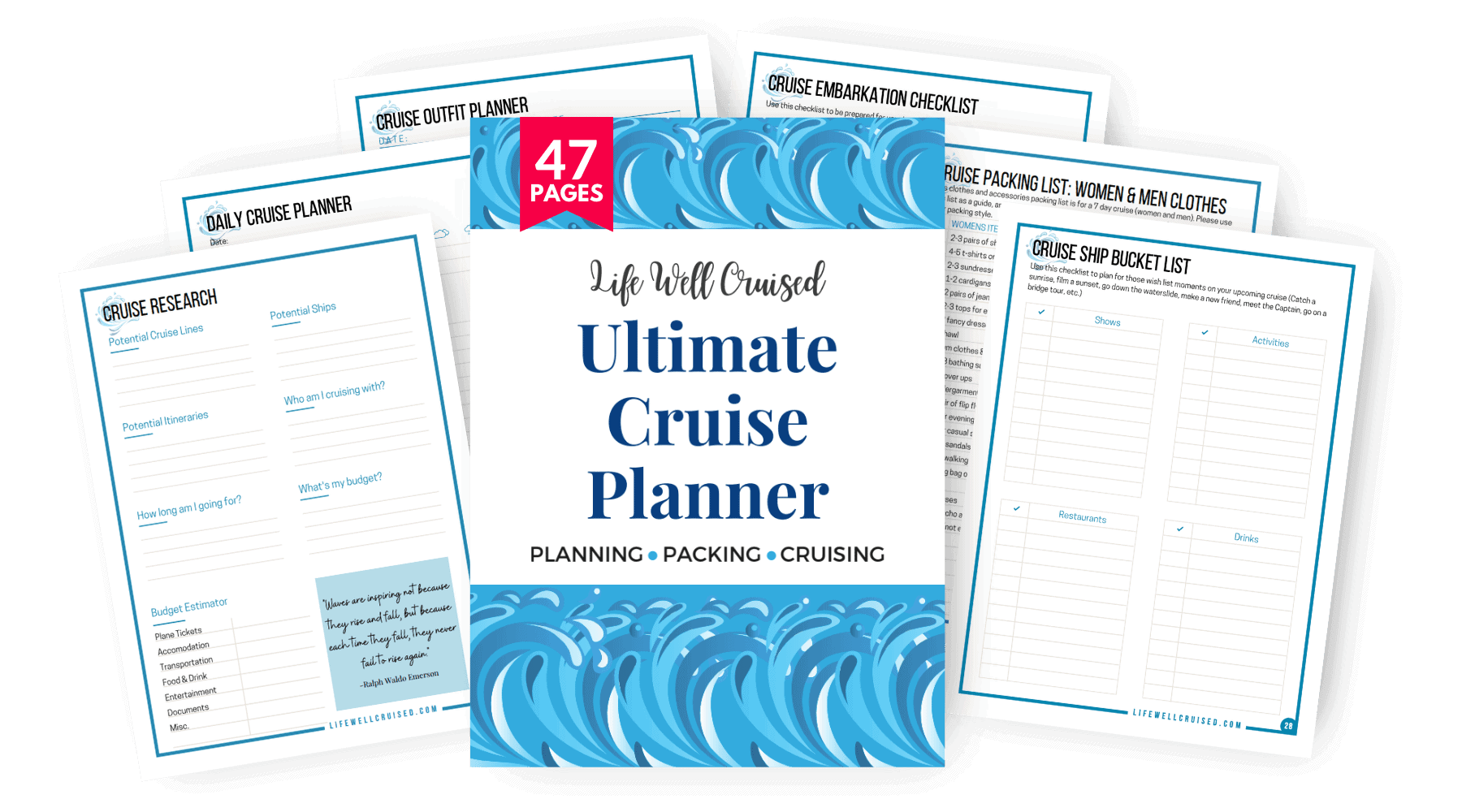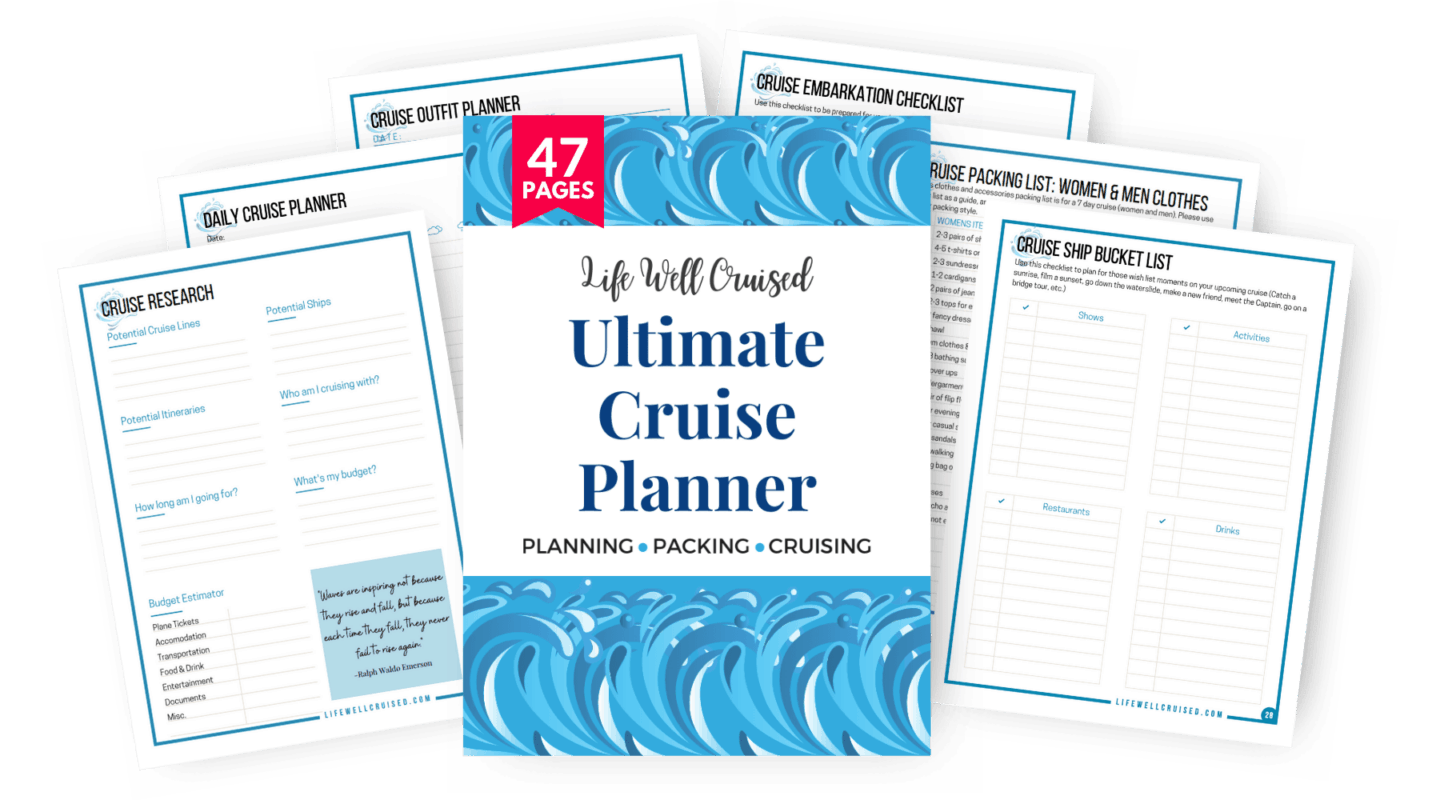 Final Thoughts on Things to Do After Your Cruise
While thinking about what to do after a cruise is never as fun as before a cruise, there are some important things to remember. Doing these things after your cruise will help ensure that your cruise ends well.
As a bonus, this post-cruise list of things to do, will help you to be even better prepared for future cruise vacations.
Happy Cruising!
Ilana
If you found this article helpful, please pass it along. Please feel free to share on Facebook or PIN to your favorite Pinterest board (share buttons at the top). Thanks so much!