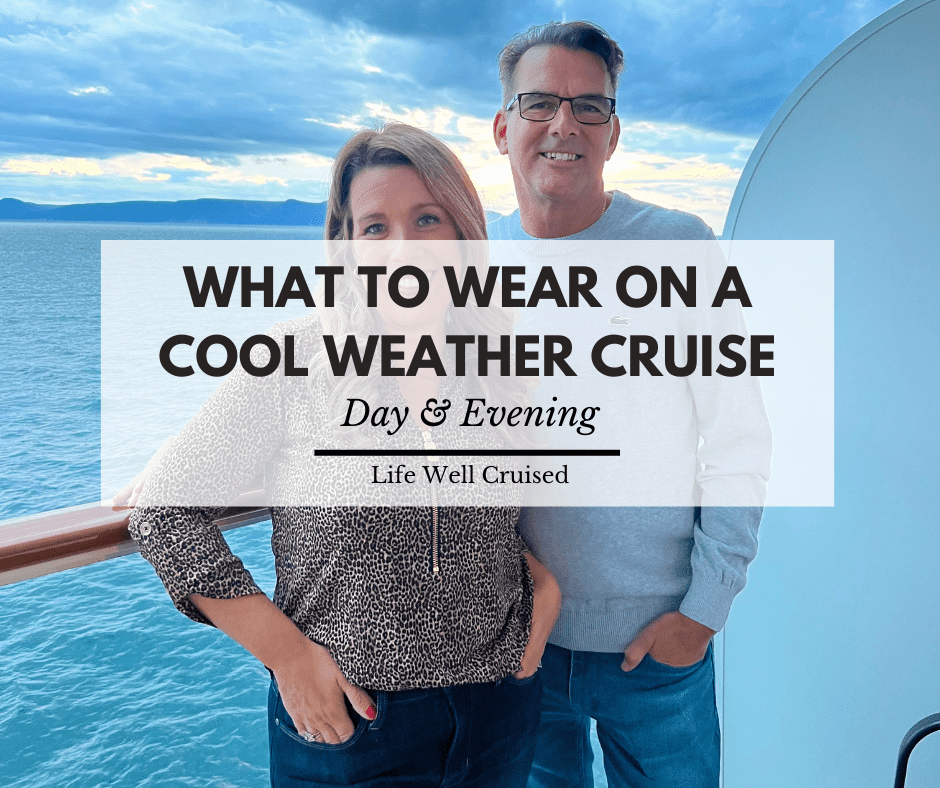 If you're used to Caribbean and other tropical weather cruises, packing and choosing what to wear on a cool weather cruise can be a challenge!
Whether you're doing an Alaska, Canada & New England, or Norwegian Fjords cruise, you'll need cruise outfits that are practical and warm enough for your cool weather cruise.
I recently did a Fall cruise in the Canada New England region, where weather can be cool and rainy one day, and sunny and warm the next. I definitely have some cruise packing tips to share!
In this post I share some ideas of what to wear on a cooler weather cruise (September, October, November…). I also share several cruise outfit photos and links to the cruise wear when possible.
This post contains affiliate links which means if you click and buy that I may make a commission, at no cost to you. Please see my disclosure policy for details.
As an Amazon Associate I earn from qualifying purchases.
Cruise Wear for a Cool Weather Cruise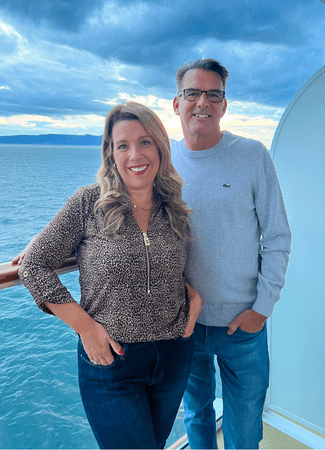 Before I share the cruise outfits I wore during the day and evening for a cool weather cruise, here's a list of basic clothing to pack.
Basic Cruise Packing List – Cool Weather Cruise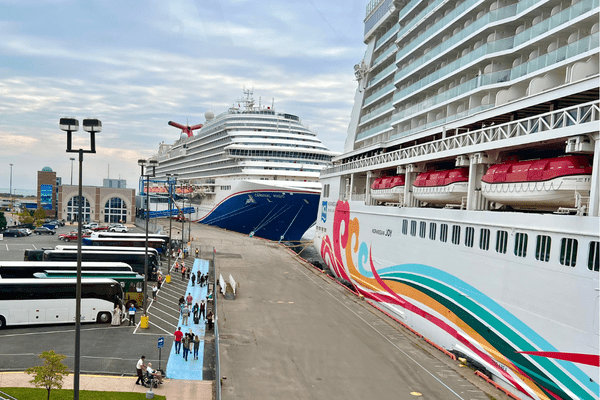 Remember, that dressing in layers works best for days in ports and on shore excursions. It's likely that the morning may be cooler, and you'll need a sweater or light jacket. However, by afternoon a t-shirt may be perfect!
T-shirts
Sweatshirts or sweaters
Pants or Jeans
Pair of shorts (optional)
Socks (bring extra in case it rains)
Casual evening wear
Dressy clothing (formal nights or chic evenings)
Rain jacket
Warm jacket (check weather)
Sneakers
Tip: Check the weather forecasts a few days before your cruise, and adjust your clothing list as needed. You can pack light on a cruise by wearing pants and tops a second time.
Related:
Cool Weather Cruise Outfits
These are the outfits that I wore on my cruise. While we didn't have a "formal night" on Norwegian, we did dress up a bit for dinner most nights. Daytime we had some warmer weather, but were prepared for cold and rainy too!
Long Sleeve Dress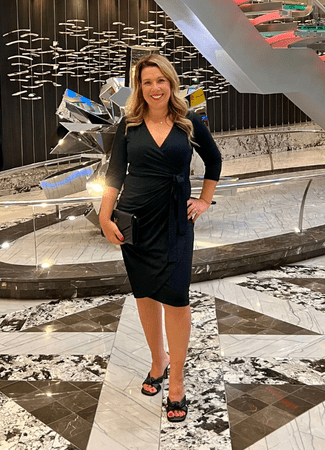 If you're looking for a longer sleeve dress to wear in the evening, this knee length dress is perfect. The faux wrap dress style with a 3/4 length sleeve is flattering (and hides a tummy).
The best part is that it's both comfortable and doesn't need ironing! Truthfully, it's a keeper that I'll likely wear on many cruises to come.
Recommended: Faux wrap dress (check price & color options on Amazon here)
Get The Ultimate Cruise Planner
Regular price: $27 Now just $17!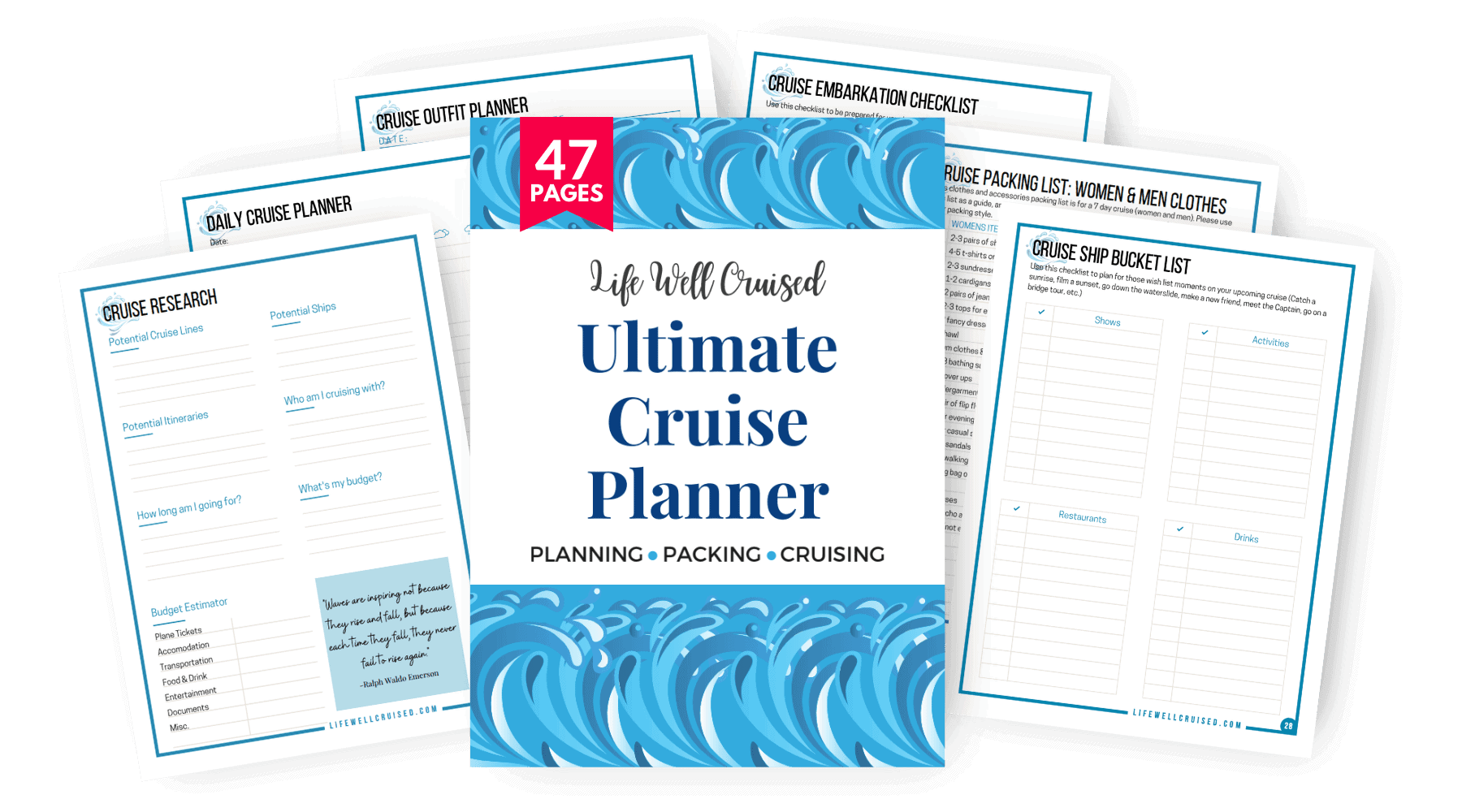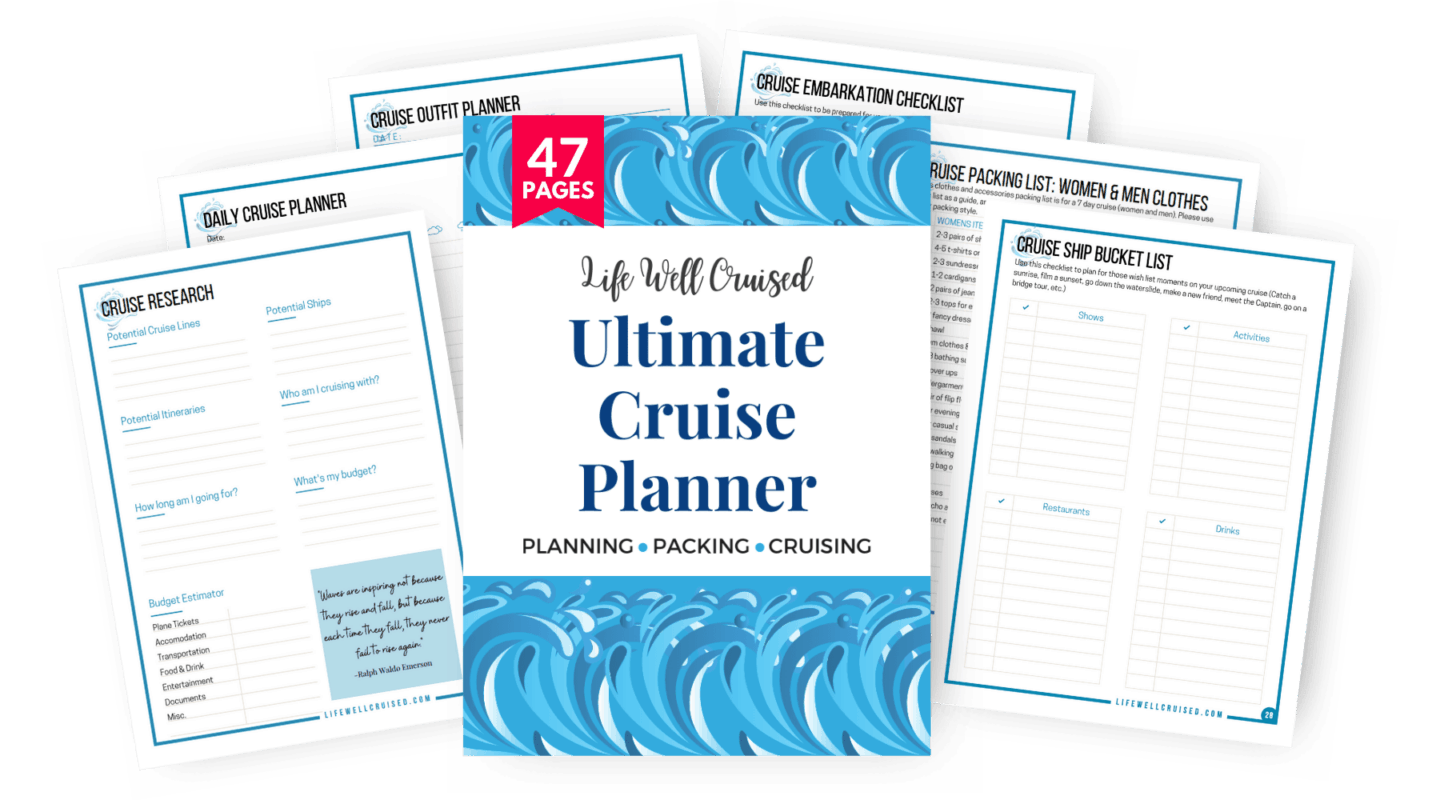 Short Sleeve Tie Waist Dress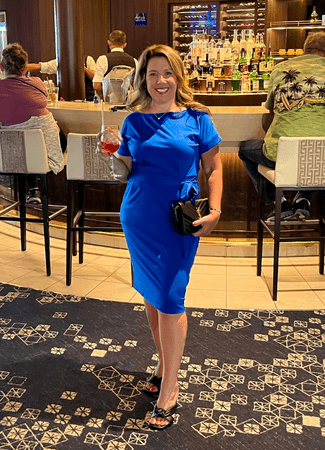 This short sleeve dress was really comfortable and easy to wear. In fact, I think it could be worn on a Bahamas cruise or Bermuda cruise in the evening as well.
I chose the blue color, but it's available in many other colors too.
Recommended: Tie waist t-shirt dress (check price & Amazon reviews here)
Little Black Dress (with sleeves)
I like to wear dresses, and this one packed easily without wrinkling! The medium length sleeve was perfect for the chillier evenings on our cruise.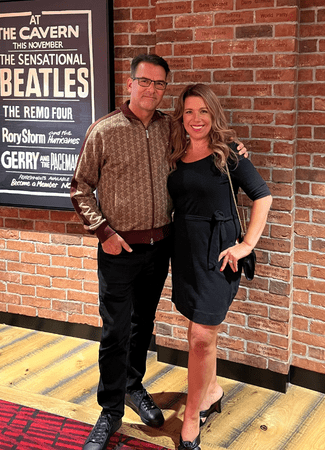 Long Sleeve Top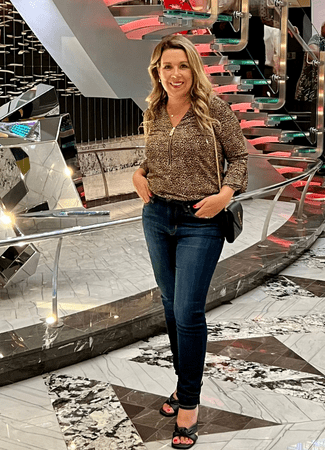 It's a good idea to pack a pair of dark jeans and/or a pair of nice black pants that can go with a couple of different 3/4 length blouses. I brought a leopard print top and wore it with jeans on casual nights on my cruise.
A solid color loose top is perfect to wear with a nice pair or pants or skirt.
Recommended: Ladies 3/4 length sleeve top (very flattering)
Short Sleeve Dress
While most of my dresses and tops had longer sleeves, I did still wear some shorter and even sleeveless cruise outfits. If you ever see me on a cruise, you'll see I'm almost never without a light sweater or shawl.
Zip Up Hoodie Sweatshirt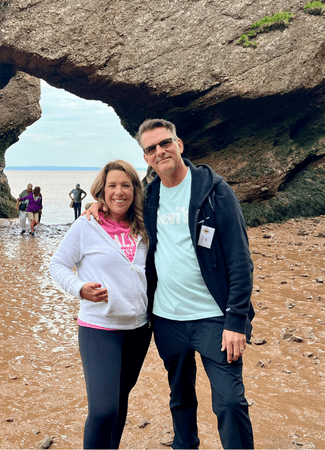 Make sure to bring comfortable clothing that you can layer, especially on active shore excursions. A fleece zip up sweatshirt is perfect (make sure it has a hood for rain and wind).
Recommended: Fleece zip up hoodie (check price & colors on Amazon here)
Related: 27 Cruise Packing Tips All Cruisers Need to Know
Yoga Pants
You'll likely want to wear yoga pants, leggings, joggers or comfortable pants when sightseeing or doing active excursions.
Recommended: High waisted yoga pants (pockets for cell phone)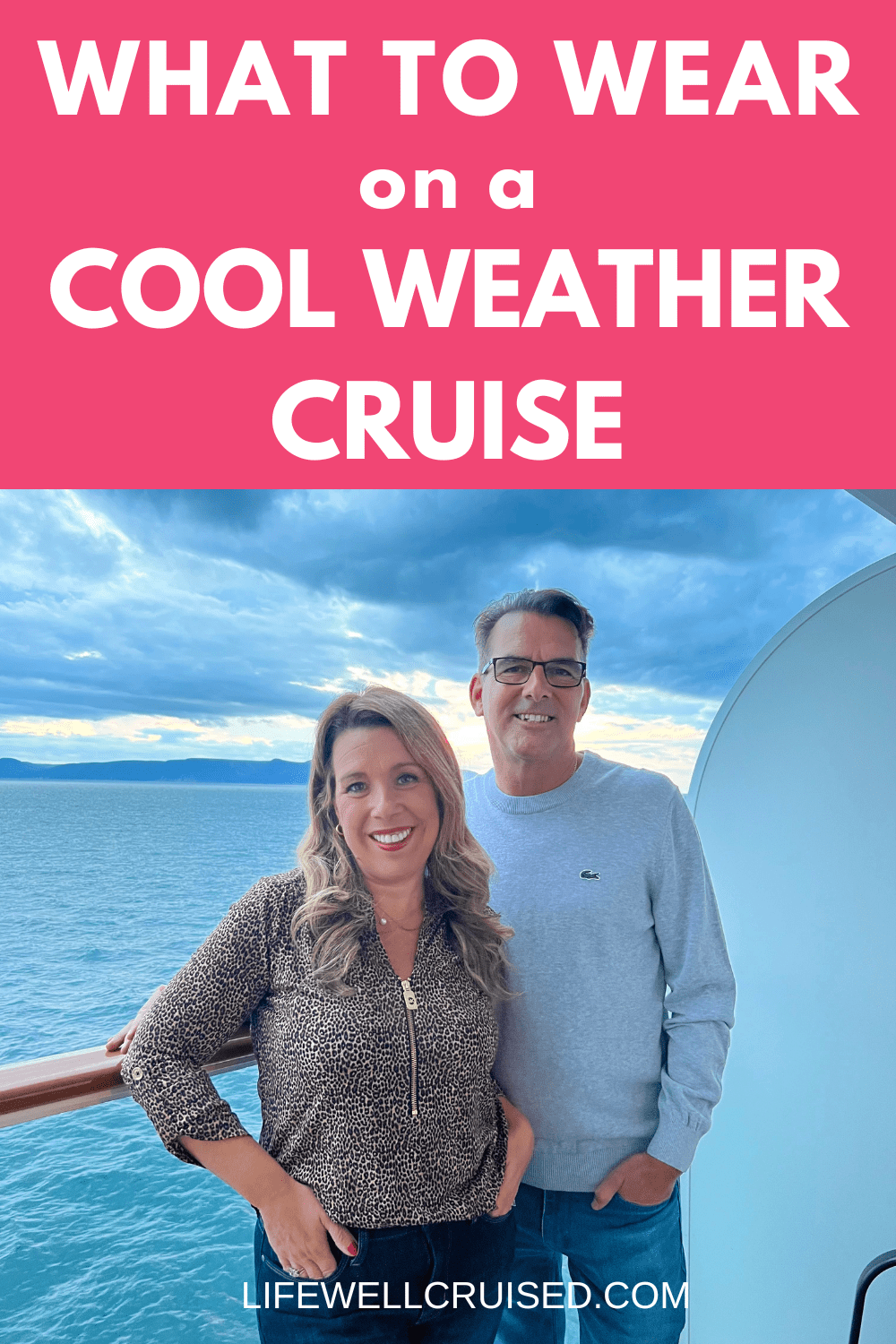 Jean Jacket
A jean jacket is a great layer to wear over a simple white t-shirt, cute top, or dress.
Recommended: Jean jacket (check price & 2000+ Amazon reviews here)
Shawl or Poncho
A wrap shawl is the ultimate ladies travel accessory! You can wear in on the plane, on excursions on cooler days, as well as over a dress or blouse in the evening on a cruise.
Recommended: Warm pashmina wrap (check price & colors on Amazon here)
Rain Jacket with Hood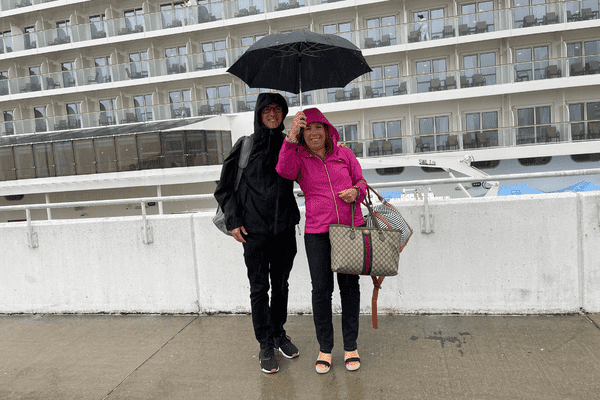 A rain jacket is great to bring on a cruise, for any itinerary. However if you're doing a British Isles cruise, Canada or Alaska cruise, it's a must!
This Columbia rain jacket is light, water-proof and comfortable to wear over a t-shirt or sweatshirt.
Recommended: Ladies rain jacket (check price & over 12,000 4.5* Amazon reviews here)
Looking a a men's cruise packing list? Cruise Wear for Men: Men's Packing List for a Cruise
Related & Popular Posts:
Get The Ultimate Cruise Planner
Regular price: $27 Now just $17!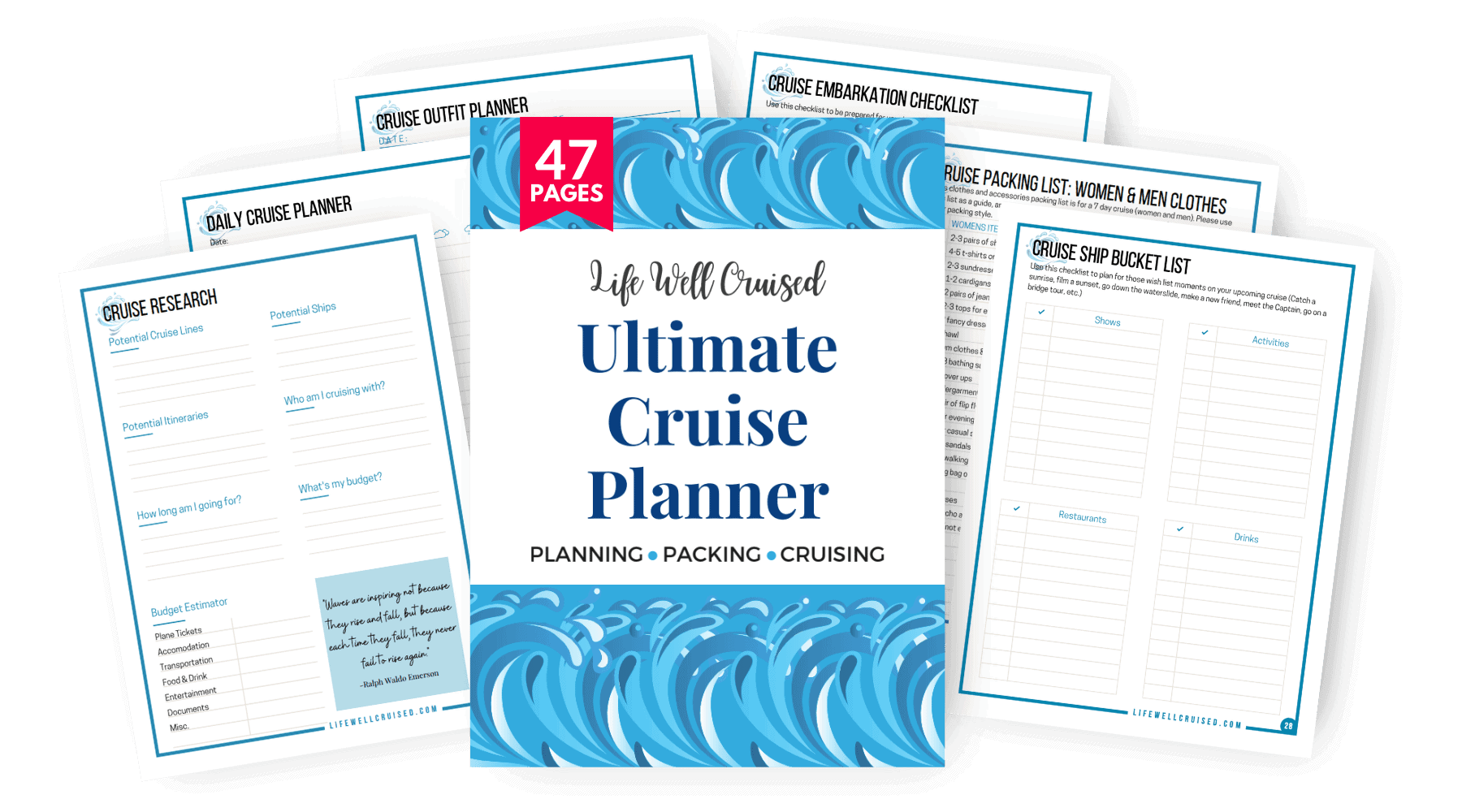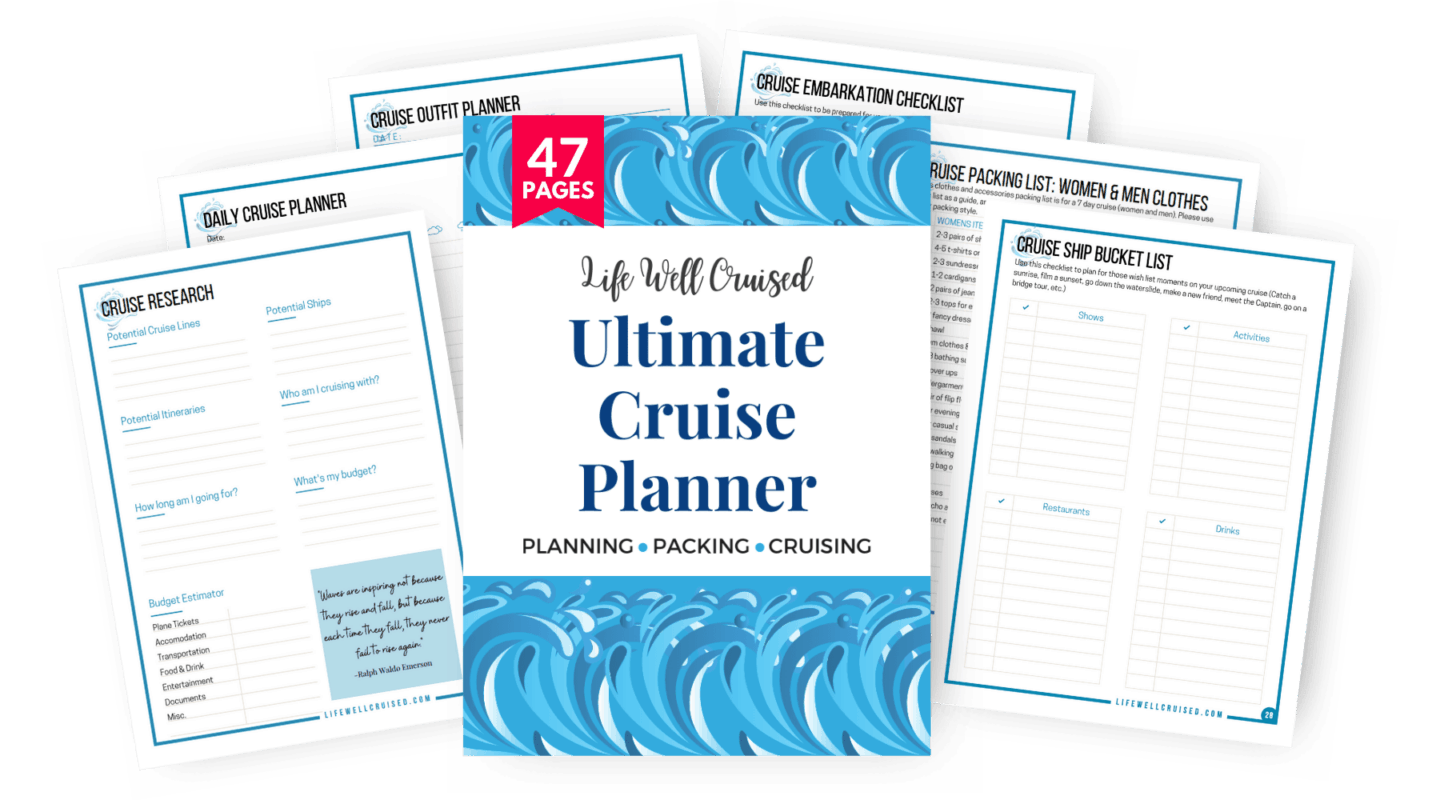 Final Thoughts on What to Wear on a Cool Weather Cruise
Cooler weather cruises call for comfortable and versatile cruise outfits. If you pack with layers in mind, you'll be fine both on the cruise ship and the days visiting on land.
Where's your next cruise? Please let me know in the comments below.
Happy Cruising!
Ilana
If you enjoyed this post, please don't keep it to yourself ;-)! Please feel free to share on Facebook or Pinterest using the share buttons at the top of the page. Thanks so much!
Follow me on Facebook at Life Well Cruised
Follow me on YouTube at Life Well Cruised
Follow me on Pinterest at Life Well Cruised
Follow me on Instagram at Life Well Cruised