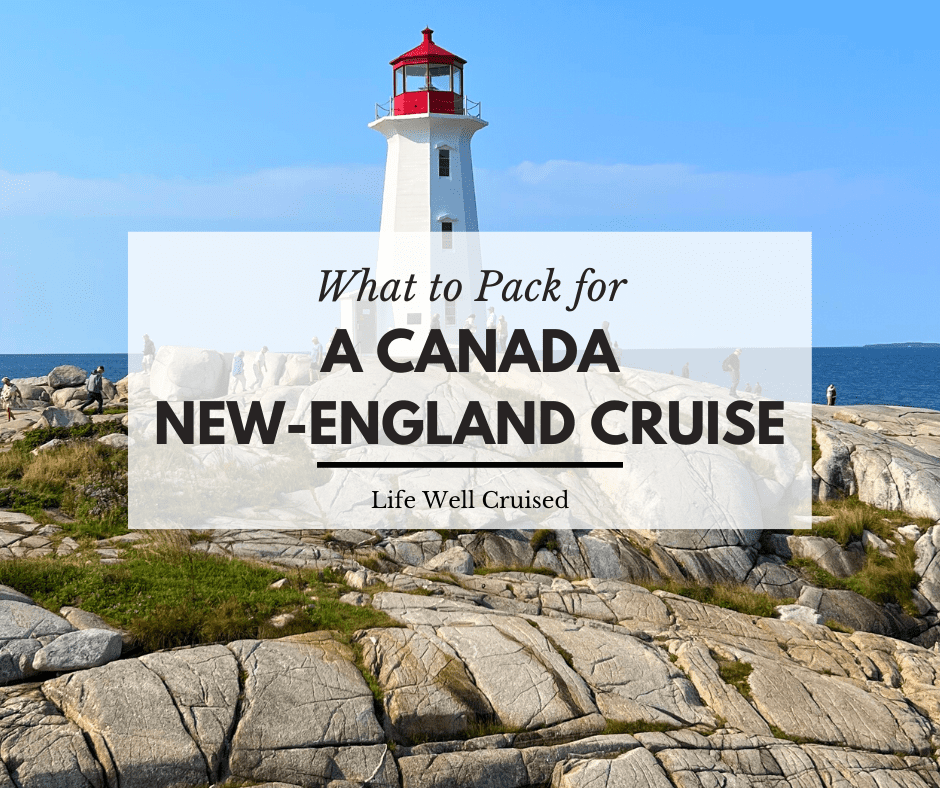 Are you going on a Canada New England cruise and wondering what to pack? You're in luck! We recently returned from a Canada and New England cruise and I have a lot of tips to share.
Even if you're an experienced cruiser, packing for a Canada New England cruise can be a challenge. Even in Fall, the weather in this region of North America can vary, so it's important to be prepared.
In this post I share the most important cruise essentials and clothing that should be on your Canada New England cruise packing list, and answer some frequently asked questions.
This post contains affiliate links which means if you click and buy that I may make a commission, at no cost to you. Please see my disclosure policy for details.
As an Amazon Associate I earn from qualifying purchases.
Canada New England Cruise Packing List & Must-Haves
On our New England & Canada cruise, we visited:
Halifax, Nova Scotia
Sydney (Cape Breton), Nova Scotia
Saint John, New Brunswick (Bay of Fundy)
Charlottetown, Prince Edward Island (P.E.I)
Portland, Maine
Boston, Massachusetts
Unfortunately, we didn't go to Quebec City, Canada on this cruise. We did not go to Bar Harbor, Maine or Rhode Island either. However, I've been on a past cruises these were all amazing places to visit!
All items on this cruise packing list will work for all your cruise ports of call.
1. Passports and Government ID
The most important things to pack for your Canada and New England cruise are your government ID (driver's license) and passport.
It's a good idea to use a passport wallet holder to keep organized. I like this one, so I can keep important documents like vaccine cards, test results (if applicable) and more.
Recommended: Passport wallet pouch (check price & 4000+ reviews on Amazon here)
2. Travel Documents
Make sure to have your cruise and travel documents handy. This includes cruise or airline boarding passes, as well as shuttles or shore excursion reservations.
I like to print out these items, but at the very least make sure to screenshot them to keep in your phone camera photo album (just in case you do not have wifi).
3. Proof of Vaccine & Test Results (if required)
A proof of vaccine and/or negative Covid 19 test results may be needed to board your cruise ship. On our recent Canada/New England cruise in September 2022, we needed to have a negative test result and show proof of vaccine at embarkation.
We also needed to fill out the ArriveCan app, because we were entering Canada. However, cruise and travel protocols are changing continuously, so be sure to check your cruise reservation and communication from your cruise line or your travel agent.
4. Carry-on Bag
Make sure to pack a carry-on bag with your first day essentials for embarkation day. It will take a few hours to get your luggage delivered to your cabin, so items to pack include medication, valuables and toiletries to freshen up if needed.
Recommended: Carry on bag (available with or without shoe compartment)
Related: 23 Essential Things to Pack in Your Cruise Carry-On Bag
5. Clothing Essentials
Your Canada/New England cruise outfit packing list should include clothes to wear during the day out in ports, as well as evenings in the main dining room and around the cruise ship.
Canada New England cruises are a bit more casual than other cruise itineraries, with most cruise passengers dressing for comfort, especially for ports and excursions.
It's a good idea to check the weather forecasts before you finalize your cruise packing list. Temperatures gradually get cooler from September through October and beyond, in Canada and New England.
Clothing to pack:
T-shirts
Sweatshirts or sweaters
Pants or Jeans
Pair of shorts (optional)
Socks (bring extra in case it rains)
Casual evening wear
Dressy clothing (formal nights or chic evenings)
Rain jacket (at any time of year)
Warm jacket (if cruising in October or November)
6. Rain Jacket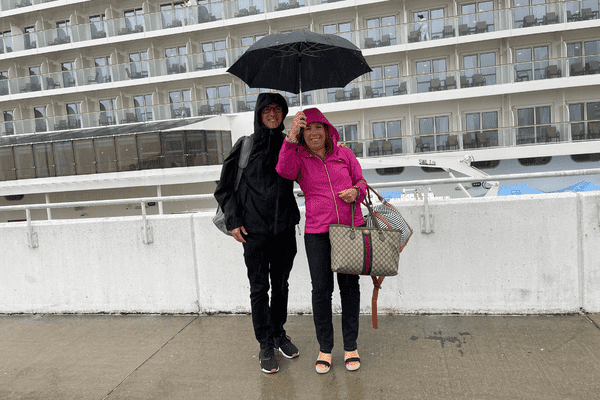 The weather in the cruise ports in Canada and New England can be unpredictable. However, it's likely that you'll get some rainy and damp weather during your cruise.
A must-have to bring on your cruise is a lightweight rain jacket with a hood, that you can layer over a shirt or sweater, depending on the temperature.
Tip: While Fall is the most common time of year to go on a Canada New England cruise, there are cruises in the late spring and summer as well. Be sure to check the weather forecast the week before your cruise before making your final packing list.
Ladies Rain Jacket
I loved my rain jacket, which made me feel bright and cheery even when it rained on my embarkation day! For reference, I'm wearing a size small.
Recommended: Rain jacket (see different colors & over 13,000 Amazon reviews here)
Men's Rain Jacket
Packing a windbreaker type quality rain jacket is important for your Canada New England cruise. This Columbia jacket is comfortable and did a great job keeping the rain out!
You could definitely get use of this jacket and pack it for an Alaskan cruise as well.
Recommended: Men's rain jacket (check price & over 20,000 Amazon reviews here)
7. Binoculars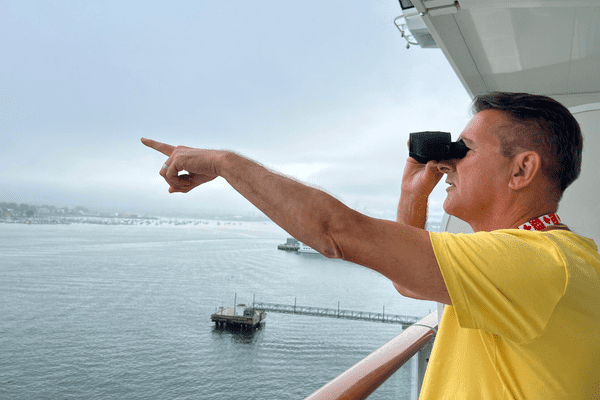 Pack your binoculars for potential marine and wildlife sightings!
Recommended: Travel binoculars (compact & good quality)
8. Cruise Lanyards
Never lose your cruise card again! Cruise lanyards are a great cruise accessory to bring on any cruise vacation!
Recommended: Cruise lanyards (check options & price on Amazon here)
9. Lightweight Backpack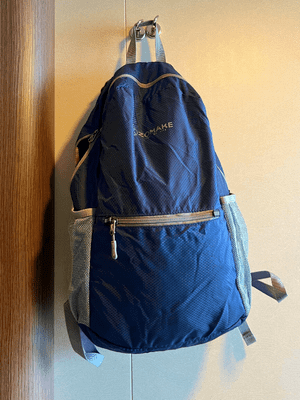 Many shore excursions in ports like Saint John, Halifax, Charlottetown, Quebec and Bar Harbor may include a lot of walking. Having a lightweight backpack to hold water bottles, snacks, and any extra sweatshirts is very handy.
I like this one as it's water resistant and folds up so small that it takes up hardly any room.
Recommended: Lightweight foldable backpack (over 15000 excellent Amazon reviews!)
10. Umbrella
Be sure to pack a light windproof travel umbrella. Trust me, there's a good chance you'll need it!
Recommended: Travel umbrella (check price & 40,000+ Amazon reviews)
11. Reusable Water Bottle
A refillable water is especially handy to use on your cruise ship. It will save money and you won't be using up a lot of water bottles.
Recommended: Refillable water bottle (30 oz)
12. Canadian Dollars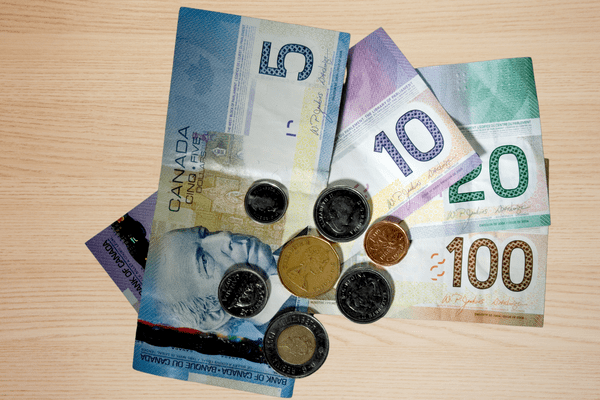 For a Canada and New England Cruise, make sure that you bring both Canadian and US dollars. Canadian money is used in all Canadian ports.
While US dollars will be accepted at stores and restaurants, you won't get a favorable rate of exchange on your currency this way.
13. Credit Card
As with any cruise, make sure to have at least one credit card. If you're Canadian and travel often to the United States, you may want to have a US credit card as well.
14. Baseball Cap
During the early part of the Canada New England cruise season, you can definately have some warm, sunny days. A baseball cap is good idea, and you may want to pack some sunscreen as well.
Get The Ultimate Cruise Planner
Regular price: $27 Now just $17!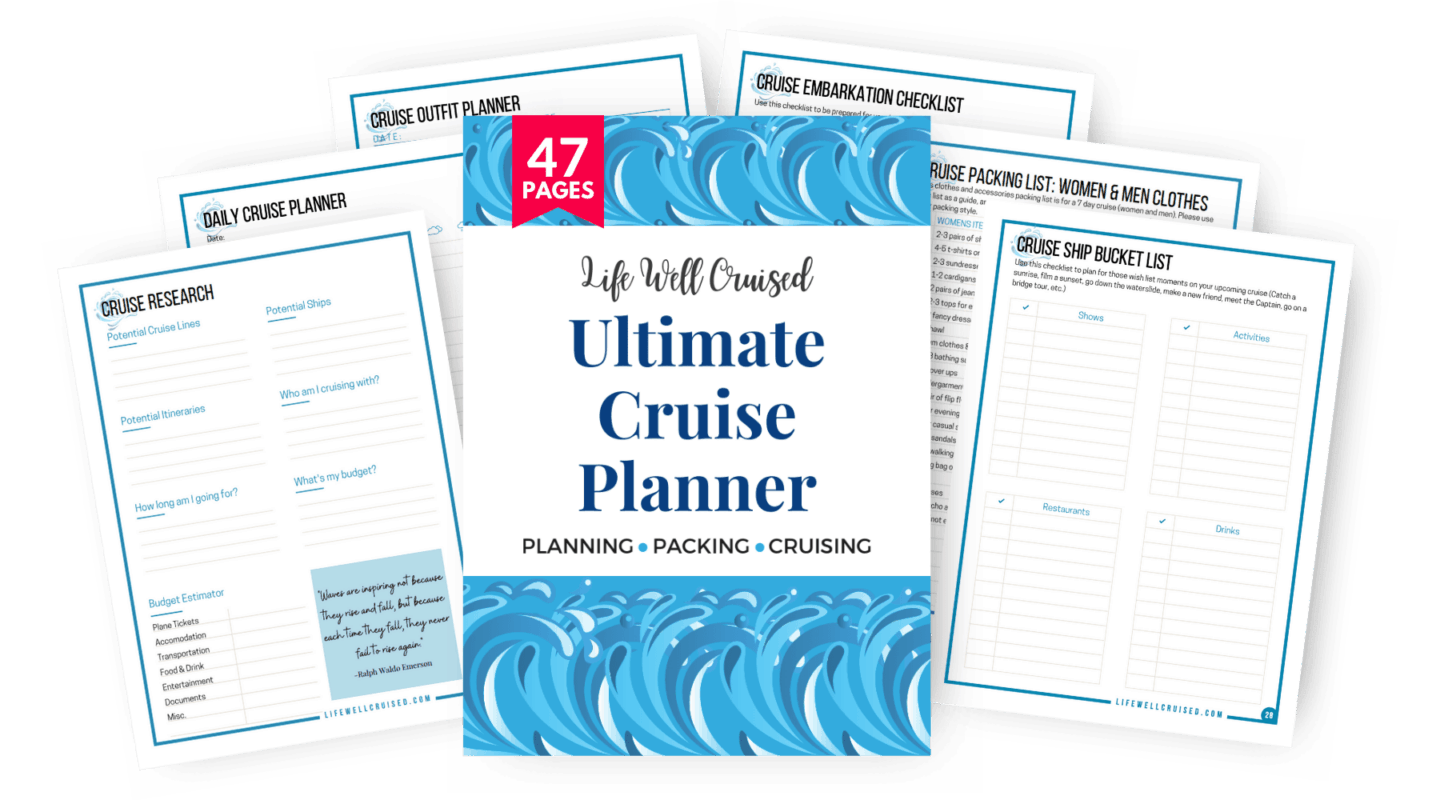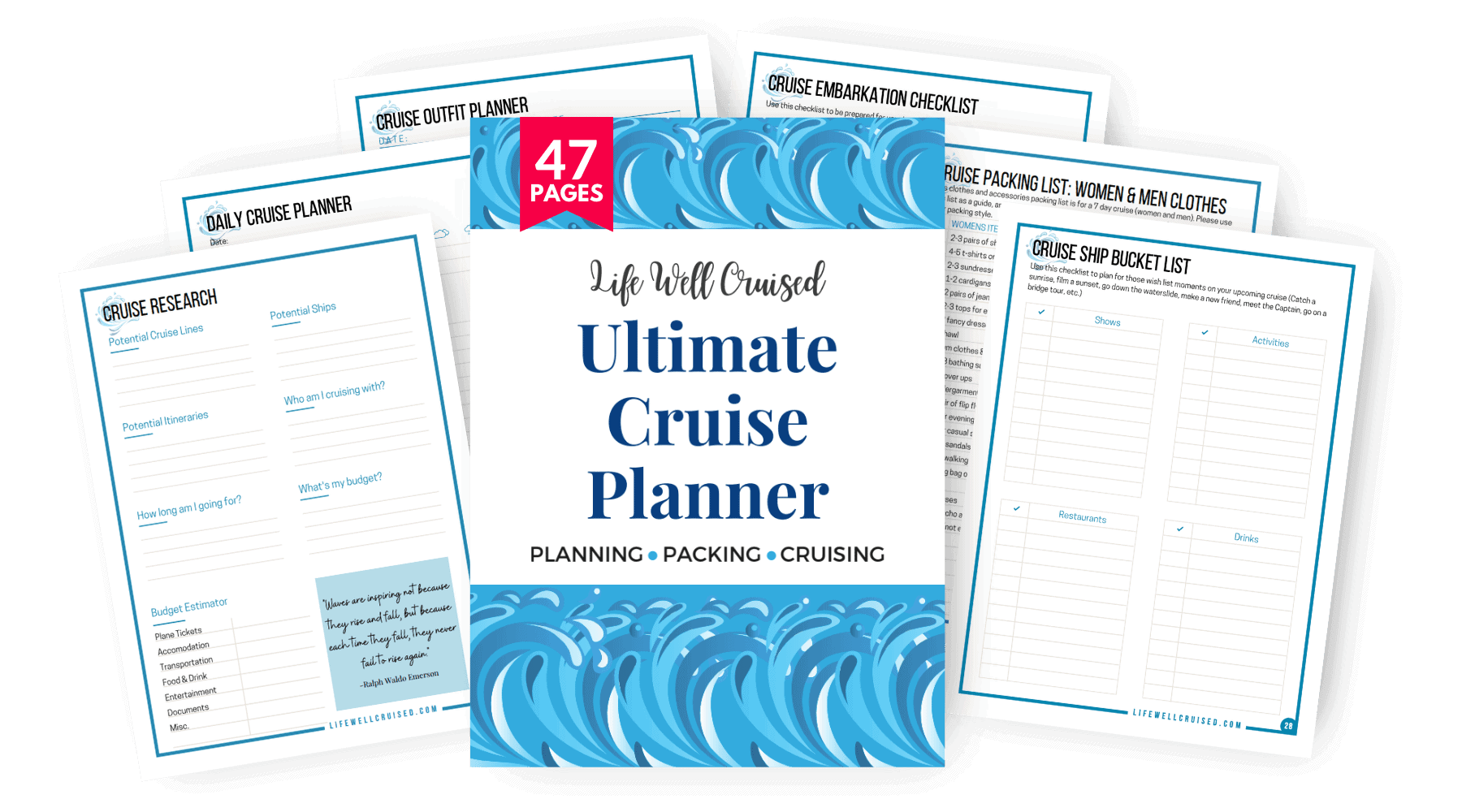 15. Seasickness Medication
Your Canada and New England cruise will be sailing in the Atlantic ocean,and it's possible to experience winds and rough seas. Be sure to pack some motion sickness prevention or seasickness medication just in case.
Here are 3 recommendations:
Sea bands work really well for many people
Bonine (good for prevention as well)
16. Insect Repellant
Whether you're walking in the Bay of Fundy or Acadia National Park, depending on the time of year, you may want to bring along some insect repellant.
Recommended: Repel insect repellant (small bottle)
17. Sneakers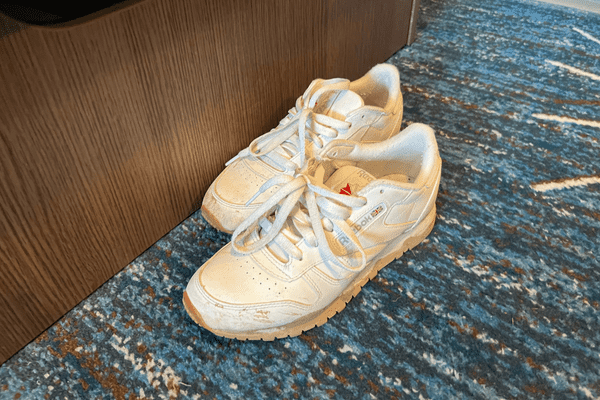 Comfortable walking shoes are a must for excursions in Eastern Canada and the New England region. There is a lot of walking and uneven terrain, even if you're getting on and off buses at National historic sites.
18. Light Sweater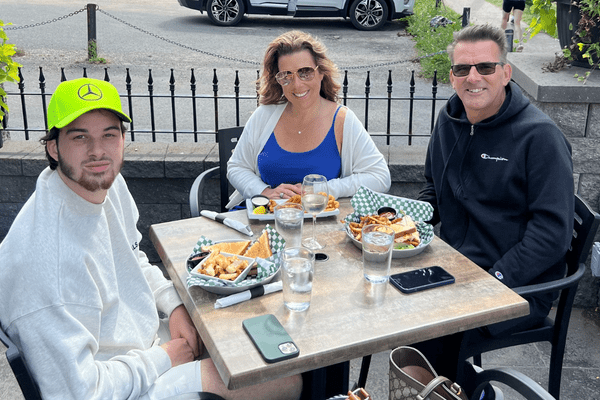 It's pretty common for the weather to start off cool, and then get a bit warmer during the day. It can also be cool when near the water or coastline.
For this reason, make sure to bring a light sweater or zip style sweatshirt for both on the ship and when visiting any of the attractions, outdoor restaurants and heritage sites.
19. Formal Night Outfits
Canada and New England cruises tend to be a bit more casual than some other cruises, however many cruise lines still have formal nights (evening chic, dress your best, elegant etc.).
Since we cruised on Norwegian Cruise Line, which is "freestyle", we did not have an official formal night to dress up. However, many cruise passengers did dress up a bit to go for dinner in the dining rooms and specialty restaurants.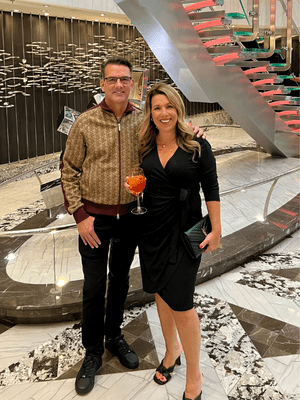 When planning cruise outfits, try to bring versatile, comfortable clothing that you can wear more than once, or during the day or evening. Remember to pack casual and smart casual clothing as well.
Related: 25+ Fashionable & Affordable Cruise Outfits for Ladies
Cruise Cabin Essentials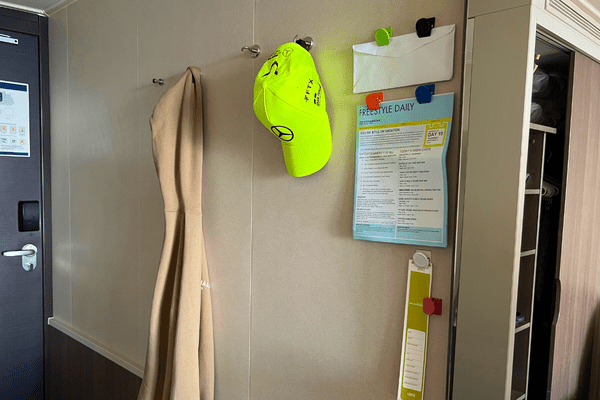 I always bring a few items that are helpful to keep organized and comfortable in my cruise ship cabin. Here are some of the most useful cruise accessories to bring on your cruise.
Magnet Hooks
Add extra storage to your cabin walls (usually metal) with magnetic hooks. Make sure they are strong, otherwise they won't hold up a sweatshirt, jacket or backpack.
Recommended: Magnet hooks (heavy duty & strong – see reviews on Amazon here)
Magnet Clips
We like to hang our shore excursion tickets, daily planner and other paperwork on the stateroom wall with magnet clips.
Recommended: Magnet clips
Poo Pourri Before You Go Bathroom Spray
Poo-pourri is cruise essential that is always useful! Bathrooms in a cruise ship are small and not always well ventilated.
Recommended: Poo-pourri (see over 100,000 Amazon reviews here)
Non-Surge Protected Power Bar
Most cruise cabins don't have more than 1 or 2 electric outlets. For this reason, it's common for cruisers to bring along a "cruise ship approved" non-surge protected power bar.
Important – surge protected power bars (as we usually have at home) are not permitted onboard cruise ships and will be confiscated.
Recommended: Non-surge protected power bar (check price & over 8000 5* reviews on Amazon)
Downy Wrinkle Release
Downy wrinkle release is available in a small travel size and is great for getting out wrinkles from your cruise outfits.
Recommended: Downy wrinkle release (travel size)
Hanging Toiletry Bag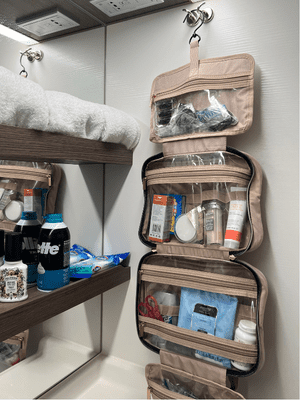 My favorite way to keep organized in my cruise ship bathroom is with a hanging toiletry bag. It's useful for any type of vacation (from road trip to resort!)
Recommended: Hanging toiletry bag organizer (see price, color & 30,000+ Amazon reviews here)
Over the Door Organizer
Many cruisers swear by this hanging over the door organizer, which you can place on the bathroom door or hang (using magnet hooks) from the ceiling against the cabin wall.
If you're cruising with kids, this is a great cruise cabin hack!
Recommended: Over the door organizer (see details & amazon reviews here)
Video: 10 Things I'm Glad We Brought on a Canada New England Cruise
Related & Popular Posts: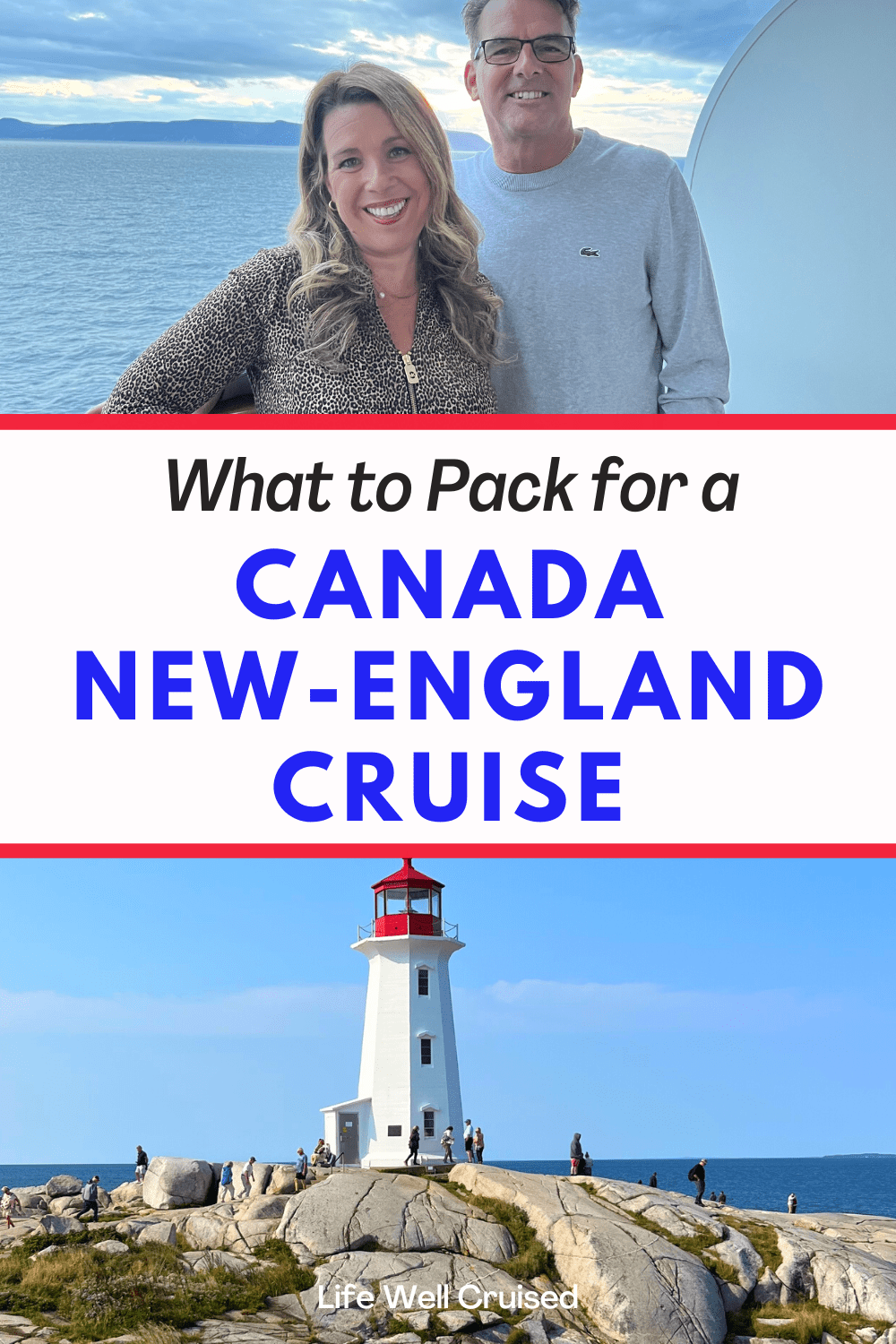 Get The Ultimate Cruise Planner
Regular price: $27 Now just $17!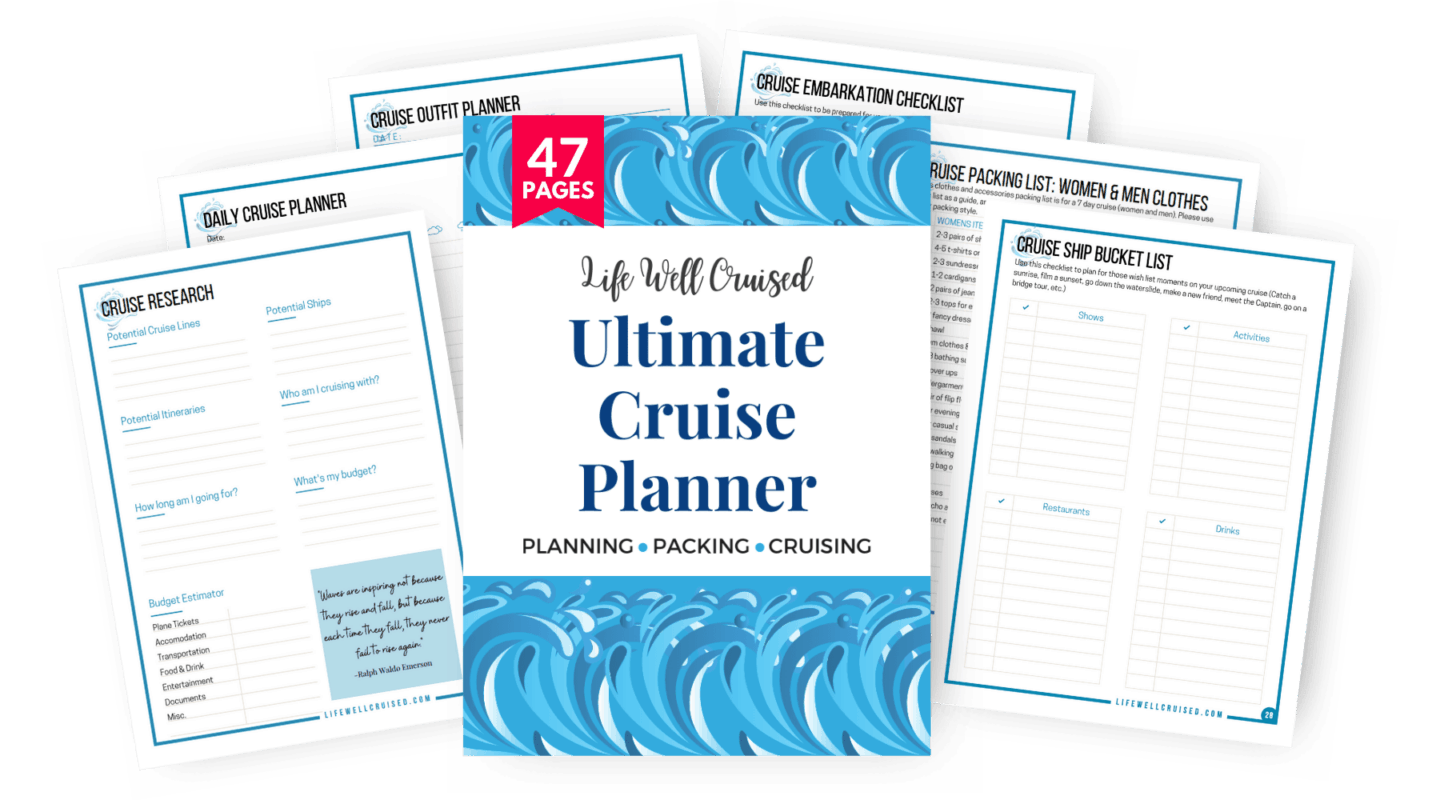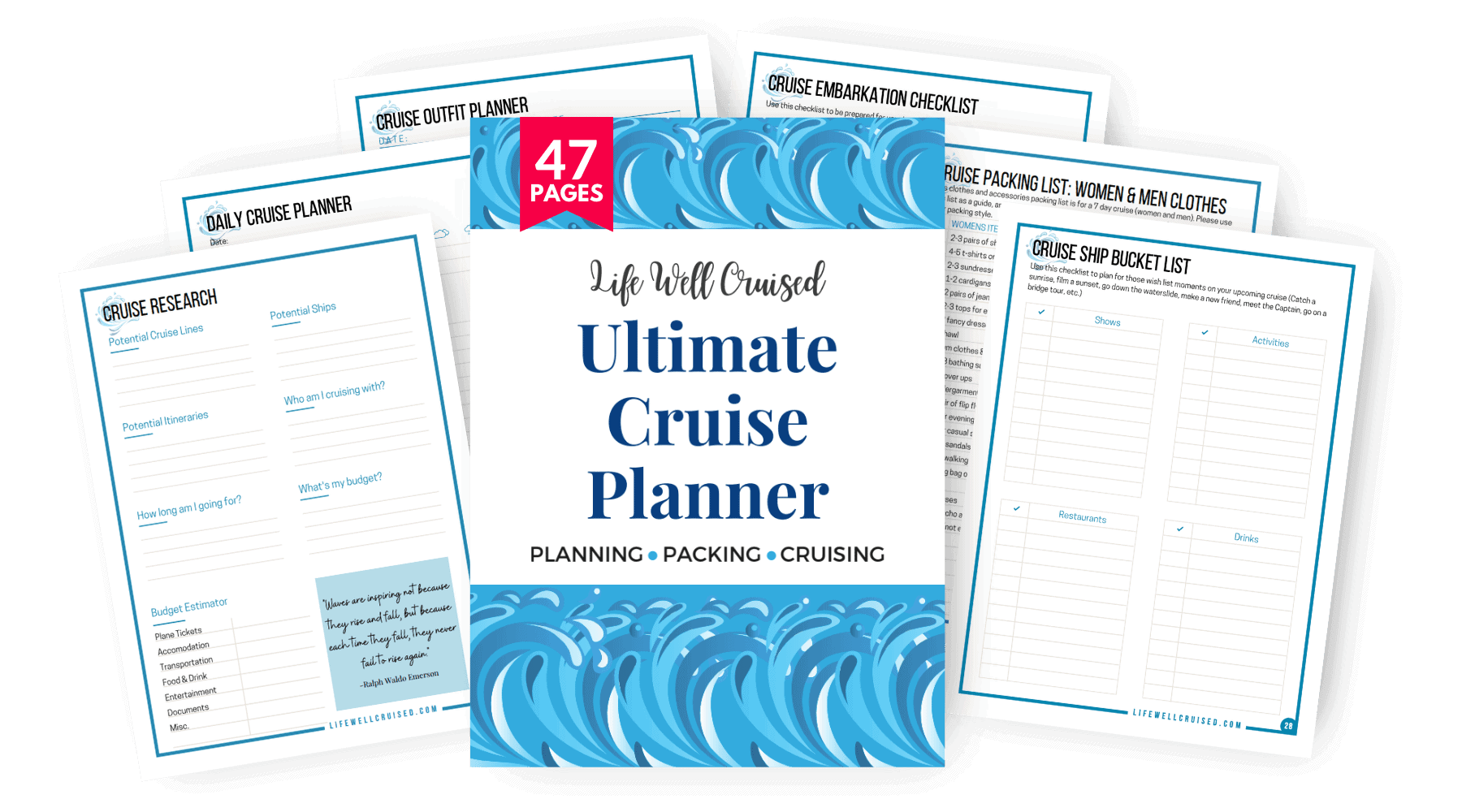 Final Thoughts on What to Pack for a Canada & New England Cruise
A Canada New England cruise is a wonderful cruise itinerary! As someone who lives in Eastern Canada usually travels south to escape the cold, I'll admit it took me years to finally do this cruise!
However, the beautiful cities and historic sights in the Maritime provinces and New England were breathtaking. Ofcourse, the lobster and seafood was a hightlight too!
Have you been on a Canada New England cruise or are you planning one? Please let me know in the comments below.
Happy Cruising!
Ilana
If you enjoyed this post, please don't keep it to yourself ;-)! Please feel free to share on Facebook or Pinterest using the share buttons at the top of the page. Thanks so much!
Follow me on Facebook at Life Well Cruised
Follow me on YouTube at Life Well Cruised
Follow me on Pinterest at Life Well Cruised
Follow me on Instagram at Life Well Cruised