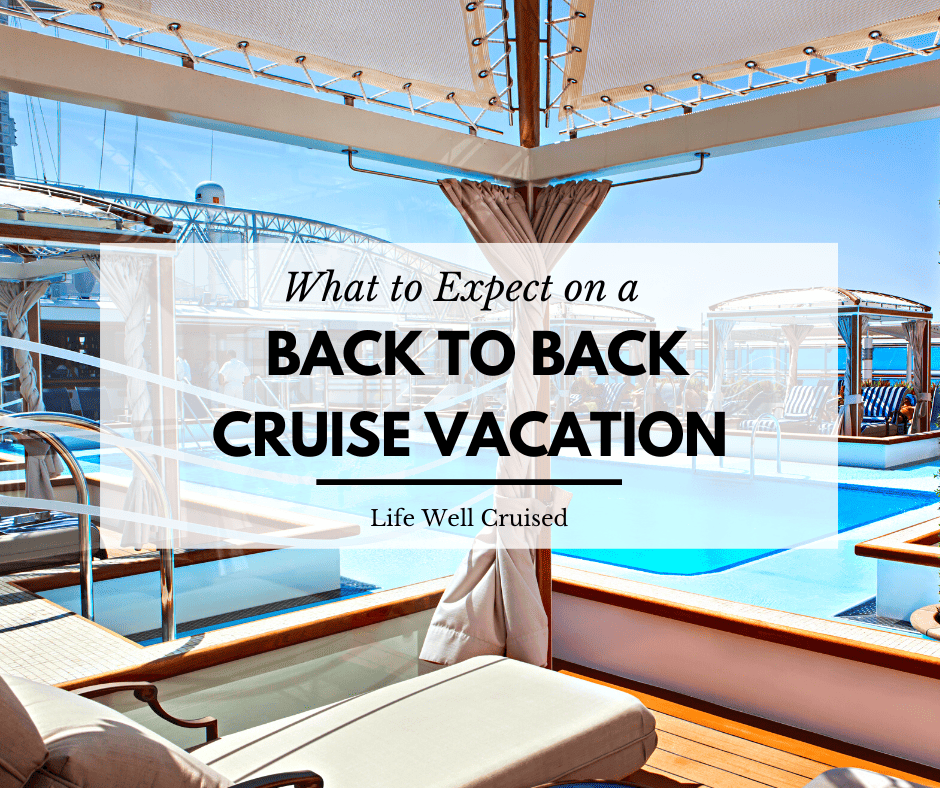 Have you ever thought of going on a back-to-back cruise? Back-to-back cruises are a cruise traveler's dream, but many people wonder what to expect.
From booking, to choosing a cruise cabin, to debarkation, there are many things that cruise passengers need to know before planning a back-to-back cruise.
In this post, I share the best reasons to book a back to back cruise. I've also included some practical cruise tips, so you can know what to expect during your back-to-back cruise vacation.
Whether you cruise with Carnival, Royal Caribbean, Princess Cruises, Celebrity Cruises, Norwegian Cruise Line, Holland America, MSC, or any other cruise line, this cruise advice will help!
With that being said, here are the 10 things you need to know about back-to-back cruises.
This post contains affiliate links which means if you click and buy that I may make a commission, at no cost to you. Please see my disclosure policy for details.
As an Amazon Associate I earn from qualifying purchases.
10 Things You Need to Know About Back-to-back Cruises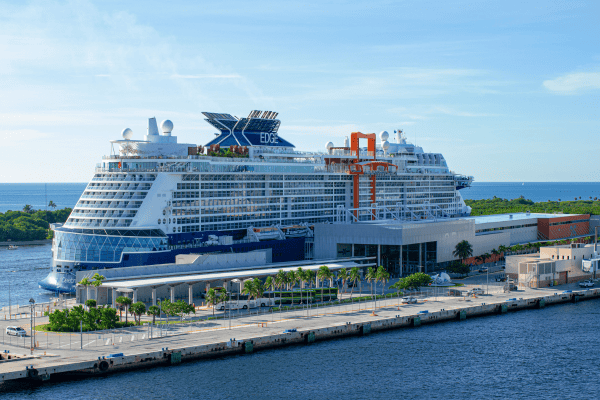 1. Back-to-Back Cruisers are a Great Way to Make Your Vacation Longer
To some, this may seem obvious. However, booking back-to-back cruises, is an easy and fun way to enjoy a longer cruise vacation.
Depending on how much time and money you want to spend, you can book two short cruises (4 & 5-night cruises) to make the perfect 9-day cruise. Another option is to combine two 7-day cruises, like a western and eastern Caribbean cruise, so you can enjoy a nice two-week-long cruise.
Pro tip: Experienced cruisers often use the acronym B2B when referring to back to back cruises in Facebook groups and cruise fan forums.
2. Back-to-Back Cruises Can Save You Money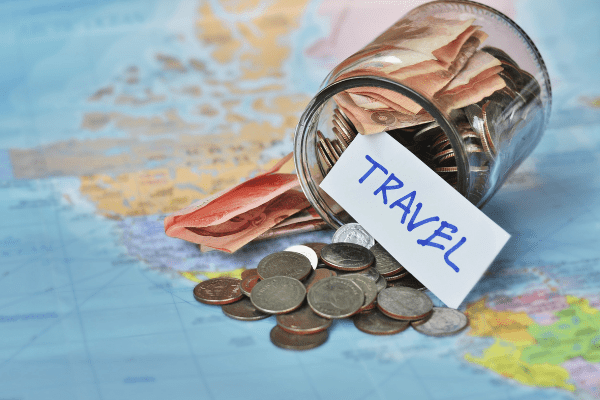 Planning a back to back cruise is a good way to save money on a cruise in several ways.
When combining two cruises together as a B2B cruise, you'll only need to book one return flight. If you're flying in a day before the cruise, you'll also save when booking your pre-cruise hotel. These days, the cost of hotels near the cruise port are expensive so this can be a big savings!
At first look, a back-to-back cruise may seem expensive. However, once you add up the cost of flights and hotels, a back-to-back cruise will be cheaper than if you were to book two separate cruise vacations.
3. More Time to Explore the Cruise Ship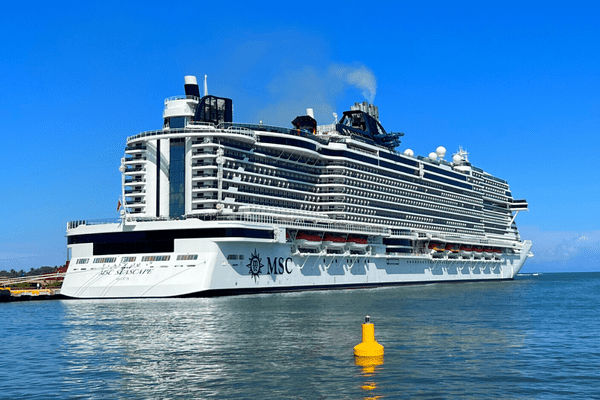 Many cruise ships are actually resorts at sea. If you want to see everything, go to every restaurant and try every on board activity, you wouldn't be able to during a 7 day cruise.
However, when you book a back-to-back cruise, you'll have more time to explore and enjoy the cruise ship. If you're going on a short cruise, it can be hard to find the time to enjoy the onboard entertainment and activities, while also having time to relax.
One of the perks of booking a back-to-back cruise is that you will be able to balance out seeing the shows, trying different restaurants, and relaxing.
Related: 27 Awesome Things To Do on a Cruise on Sea Days
4. Unpack Only Once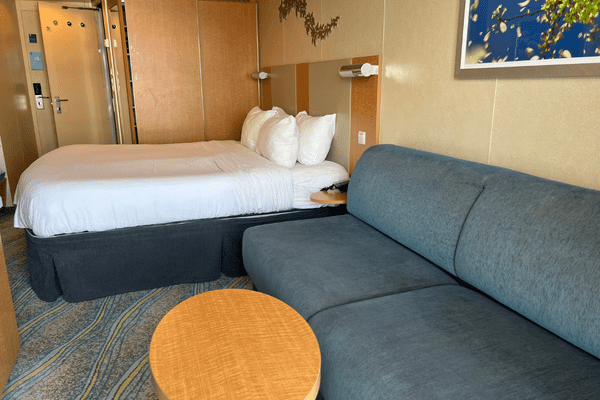 When you take a back-to-back cruise, a nice benefit is that you only have to unpack once. Unless you change staterooms between voyages, you will only have to unpack one time.
Packing and unpacking on a cruise is never fun, which is why many cruisers love taking back-to-back cruises!
Related: What to Pack for Your First Cruise (Packing List & Tips)
5. Balance of Sea Days & Port Days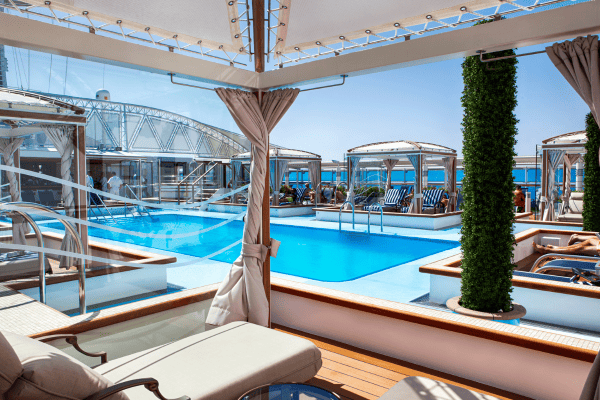 Cruisers love back-to-back cruises because they get the perfect balance of sea days and port days.
The reality is, sea days are both fun and relaxing (and experienced cruisers love them!). However, days in port exploring a destination is an integral part of cruise travel.
When you take a back-to-back cruise, you will have twice the amount of time you usually would to enjoy your vacation.
Get The Ultimate Cruise Planner
Regular price: $27 Now just $17!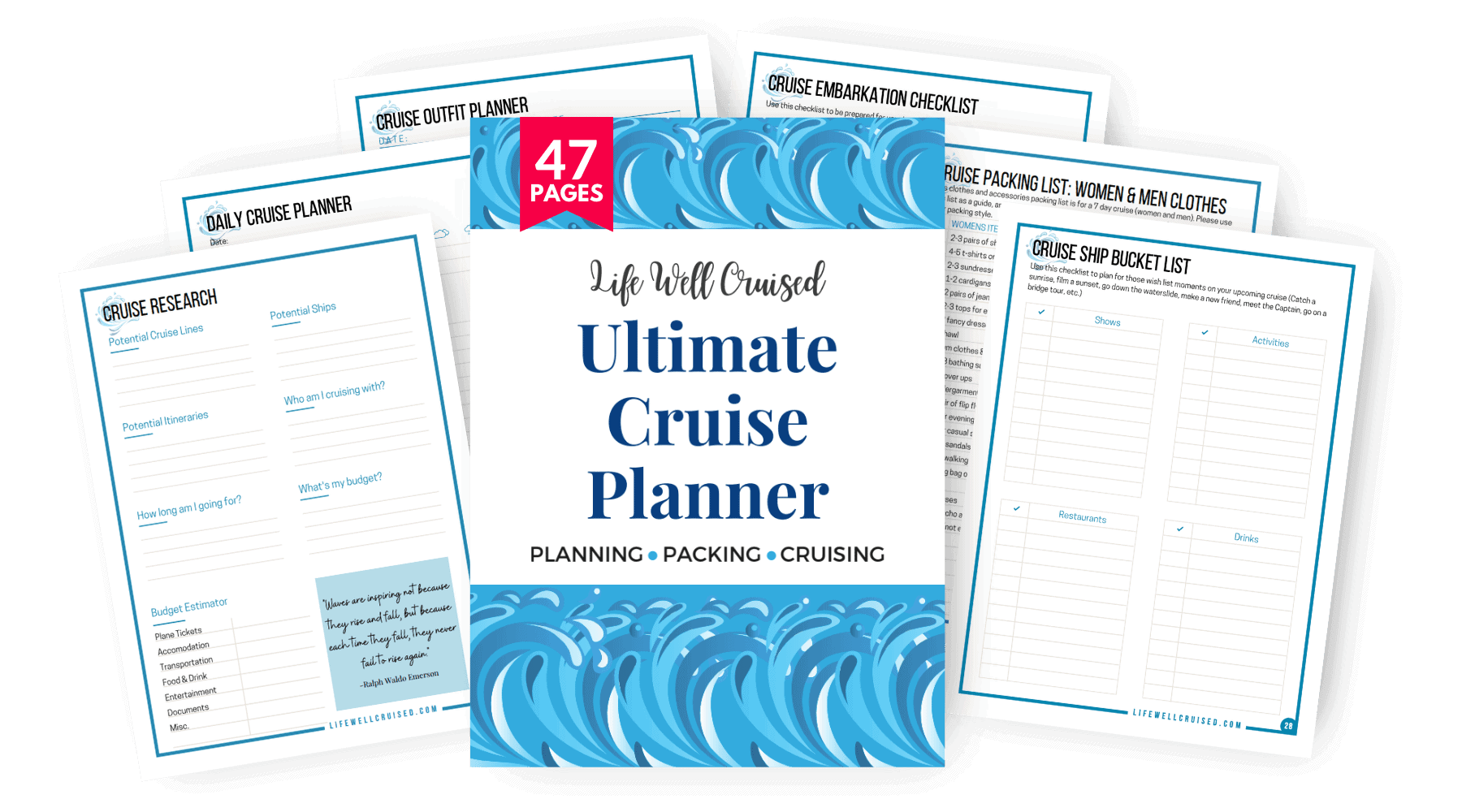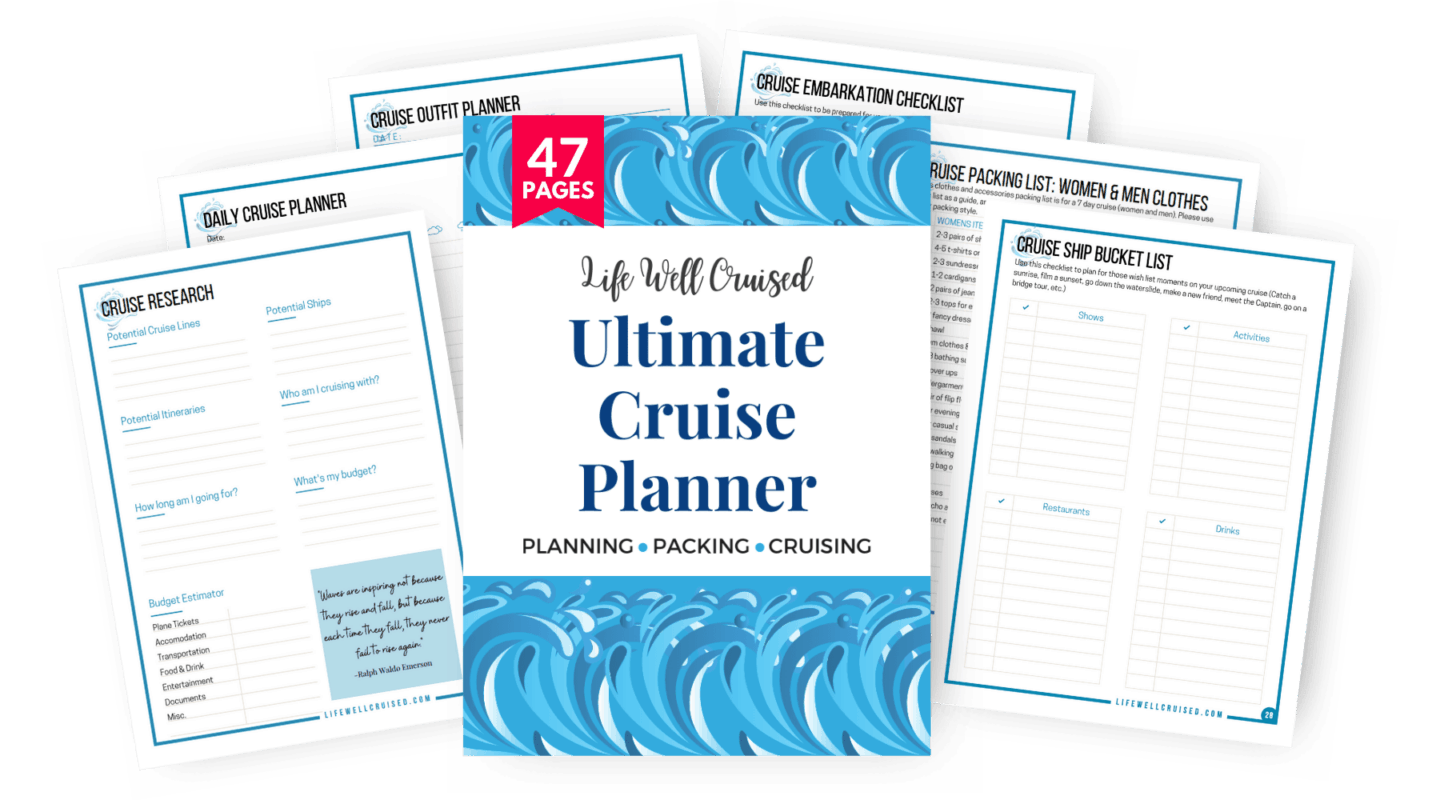 6. Cruise Loyalty Points
Doing two cruises in one vacation is a quicker way to build up your loyalty points with a cruise line. Whether you're cruising with Royal Caribbean, Norwegian, Carnival, or another cruise line, you'll earn some fantastic past passenger benefits as you cruise more frequently.
Pro tip: Lookout for cruise line promotions! Sometimes you can earn double loyalty reward points on your booking.
7. You Can Pack Lighter
Even if you don't typically pack light for a cruise, you'll find it much easier for a back to back cruise.
If you're doing a back-to-back cruise, consider packing only for the first half (and not for two cruises). Many cruise lines will have a promotion on a laundry bag, so you can get your clothes washed during your voyage.
Packing too much can be a hassle and contribute to extra costs for checked luggage on flights. Instead, pack like you would for a single cruise and send some items to the laundry service throughout your vacation.
Pro tip: If your cruise ship has a laundrette, consider doing a load of laundry on turnaround day.
8. You Don't Have to Change Cabins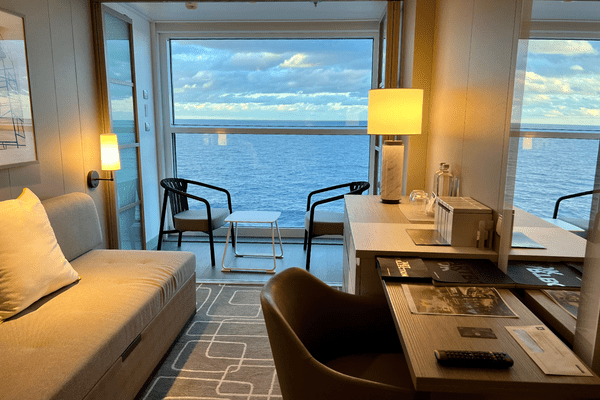 Ideally, you'll probably want to stay in the same cabin for both legs of your back to back cruise.
When you book your back-to-back cruise, it's a good idea to use a travel agent or book directly through the cruise line over the phone. It's important that your cruise agent is aware that you're doing a back-to-back, and helps you to choose a stateroom that is available for both sailings.
One of the benefits of the back-to-back cruise is that you don't have to pack up and change cabins midway through your vacation – unless you want to try two different types of cabins of course!
9. An Interesting Back to Back Cruise
An interesting way to do a back-to-back cruise is to combine a repositioning cruise with a cruise right before or right after. This is one of the best ways to see multiple destinations and save money.
When you combine these two cruises, you'll get a 14 to 21-day cruise at a much better price than you would otherwise. You'll also get the perfect combination of about half sea days and half port days.
10. No Packing Up… For One Cruise!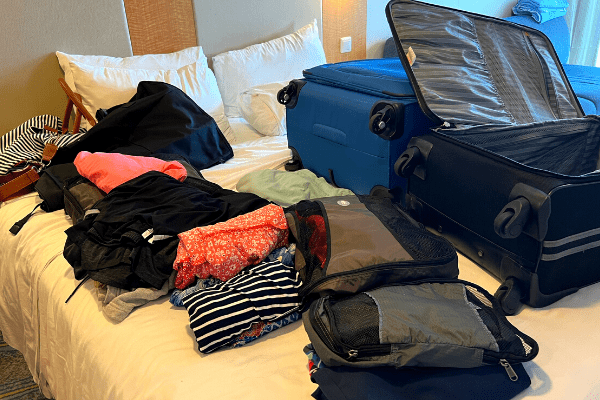 The best reason to book a back-to-back cruise is that you miss out on the worst day of the cruise, debarkation day. At least for once!
It's nice to not have to pack up at the end of the first part of your cruise. Other guests will have to pack and will be a bit sad that it's the last day of their vacation – but not you.
You'll be able to enjoy the cruise and take advantage of the day because you're only midway through your vacation!
It still does feel amazing to skip the disembarkation process, even if it's just for once cruise.
Bonus: Turnaround Day
Turnaround day is the day between the first and second parts of your back-to-back cruise. Many people wonder how turnaround day works and if you need to disembark the cruise and get a new keycard.
While this can be a bit different on various cruise ships and itineraries, on turnaround day, you will have follow a process and clear customs. Sometimes this involves debarking from the cruise ship for a few minutes and other times this may be done on the ship.
However, cruise lines have an efficient way to do this and there will be others in the same boat (forgive the cruise pun – I couldn't resist).
Cruise lines will often leave instructions on how to disembark and go through customs in your stateroom or may contact you directly. This process isn't very long, but can take a few minutes to an hour in most cases.
Video: What to Expect on a Back to Back Cruise Vacation
Related & Popular Posts:
Get The Ultimate Cruise Planner
Regular price: $27 Now just $17!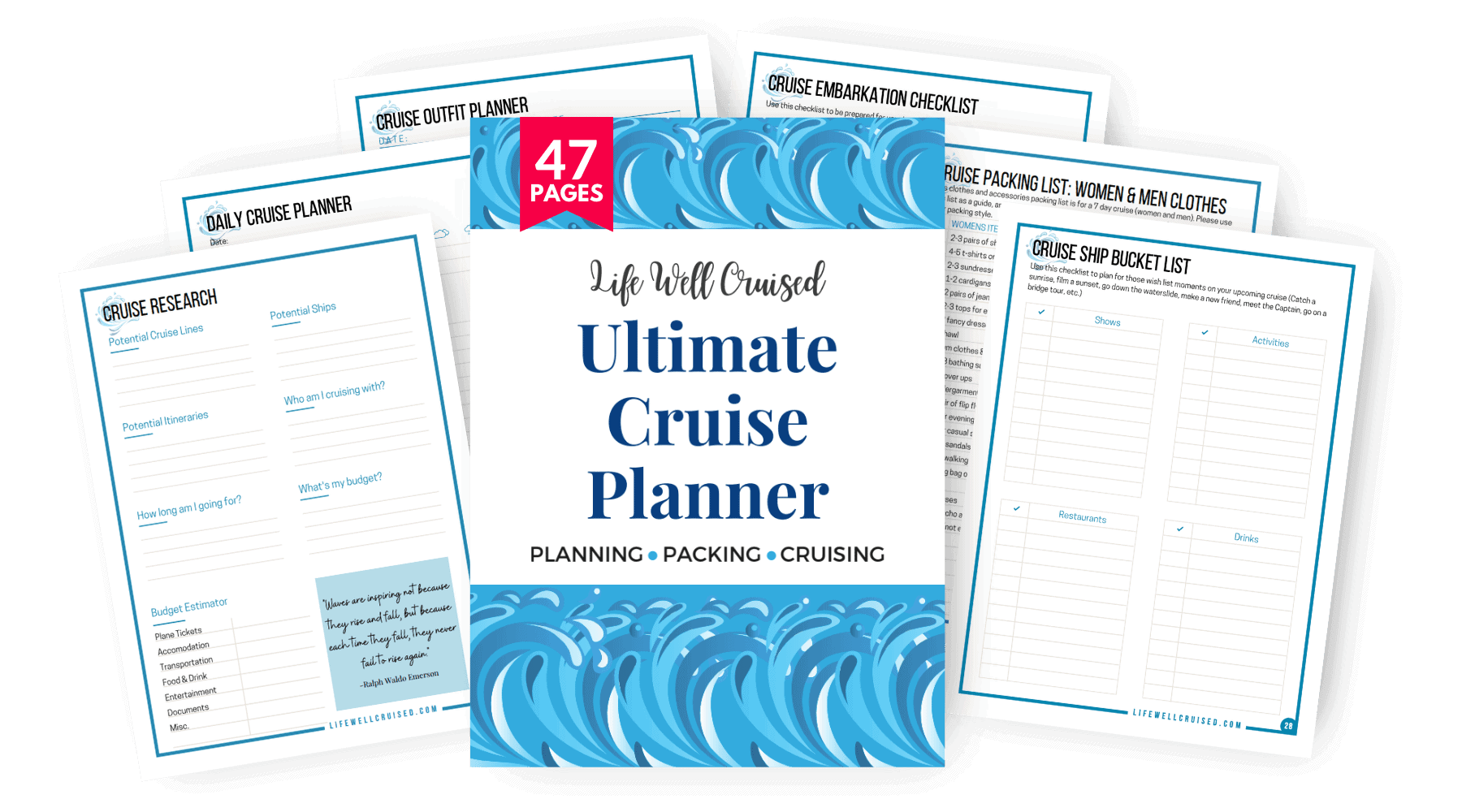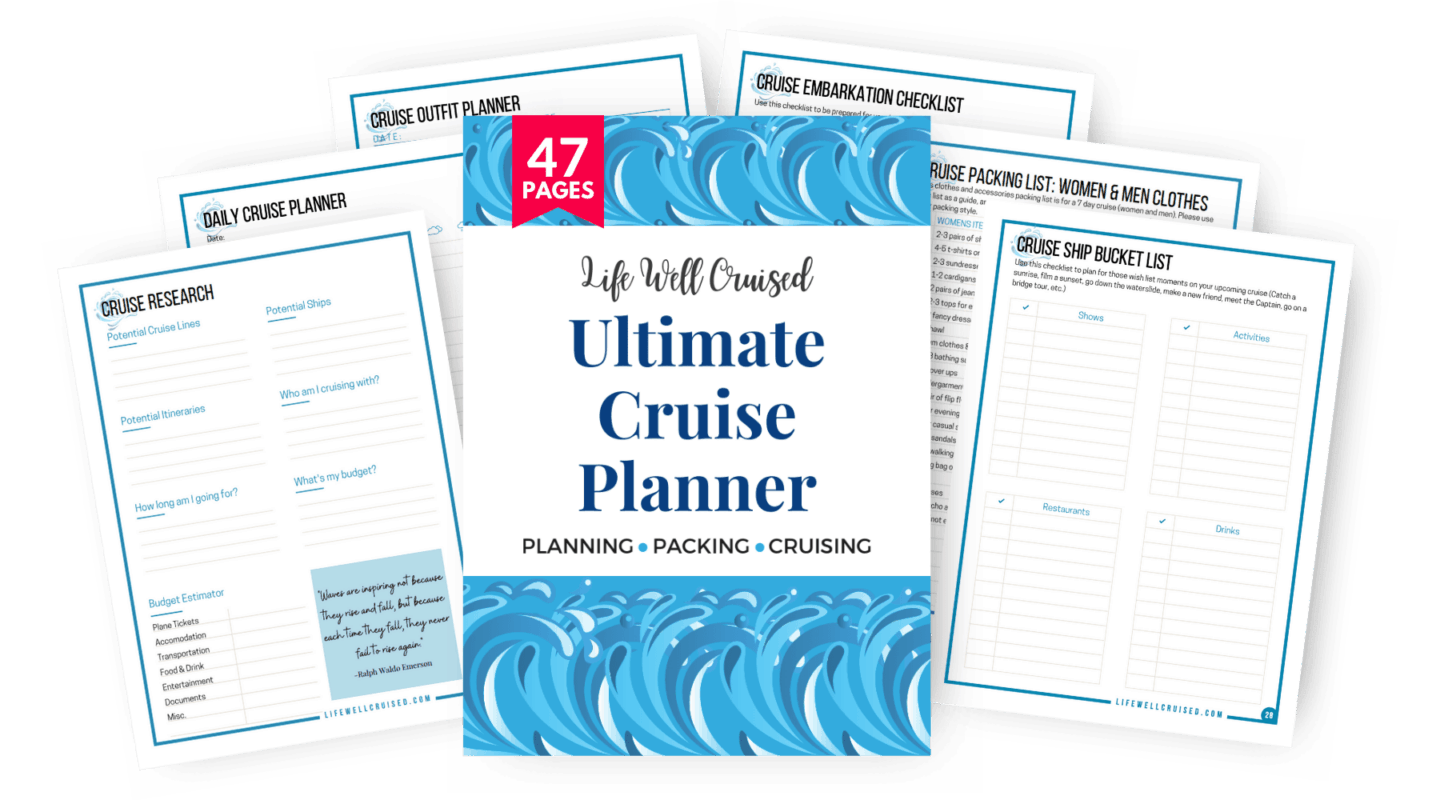 Final Thoughts on Things You Need to Know About Back to Back Cruises
Well there it is, everything you need to know about going on a back-to-back cruise!
Embarking on a back-to-back cruise can be a fantastic experience that offers several benefits for cruise travelers. The opportunity to seamlessly transition from one cruise to another without the hassle of disembarking and re-boarding, makes taking a back to back cruise a great vacation option.
Happy Cruising!
Ethan
If you enjoy this post please don't keep it to yourself ;-). Please feel free to share on Facebook or Pinterest (share buttons at the top). Thanks so much!
Author Bio: Ethan Schattauer writes about fashion, travel and college advice on the website WhatToWearMen.com. As a frequent cruiser, Ethan shares his unique perspective on what cruising is like for teens and young adults.