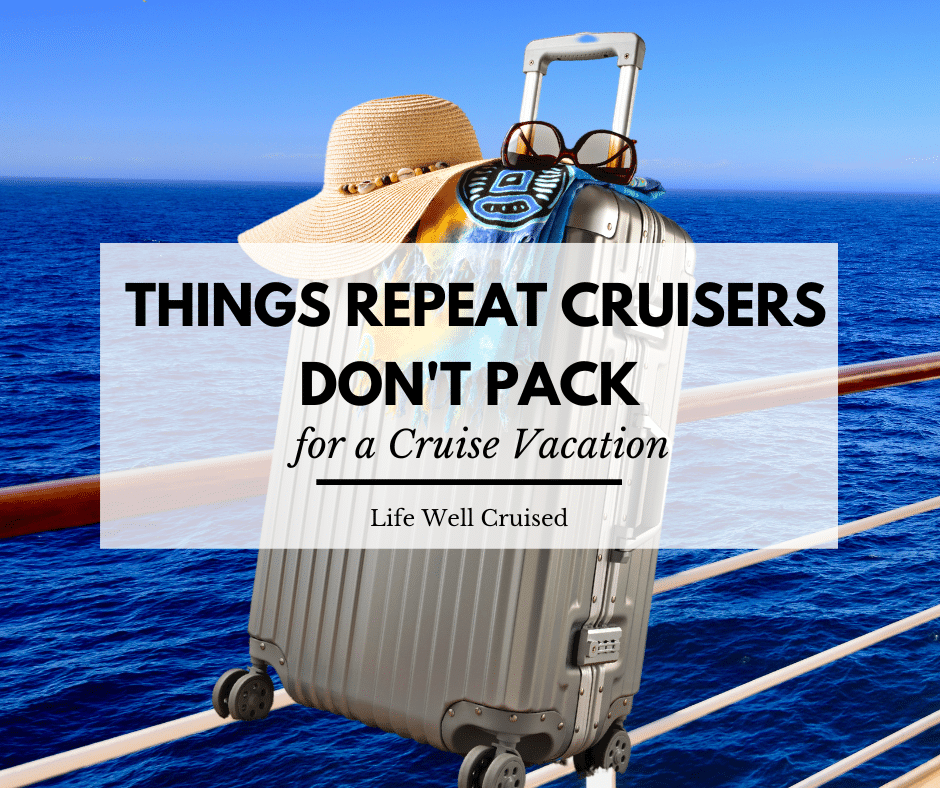 First time cruisers often overpack and may bring some unnecessary things on a cruise. Plus, cruises have changed over the last few years, and so have many cruise passenger's packing lists!
I recently asked experienced cruisers in the Life Well Cruised facebook community to share what they no longer pack for a cruise vacation. I got some great responses and insights.
Whether you're a first time cruiser or have done several cruises over the years, this article is full of helpful and fun cruise packing tips.
That said, one thing to remember is that we're all different and what may not be worth packing for someone else, might be worth it to you. Always pack what works best for your cruise vacation.
This post contains affiliate links which means if you click and buy that I may make a commission, at no cost to you. Please see my disclosure policy for details.
As an Amazon Associate I earn from qualifying purchases.
10 Thing Experienced Cruisers No Longer Bring On a Cruise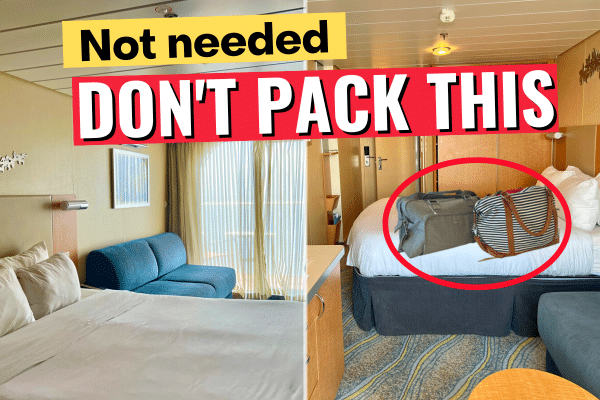 1. Gym Wear
Many experienced cruisers said they no longer pack gym clothes for their cruise vacations.
Overpacking is a genuine issue for cruise passengers, and many people said they almost never wore their workout wear. Despite good intentions, they just never made it to the cruise ship fitness center.
Ofcourse, if you go to the gym at home or plan to work out, you should definitely pack your gym wear. After all, fitness centers on most cruises are beautiful and well equipped.
However, if you're just considering it, considers leaving these clothing items at home.
2. Water Bottles, Soda and Wine
Even though many cruise lines allow guests to bring wine bottles, soda or water bottles on board on embarkation day, some experienced cruisers say it's just not worth the effort.
While bringing your own beverages is still a good way to save money on a cruise, many cruisers say they now prefer to get a drink package. It might be a soda, coffee or alcoholic beverage package.
Let's face it, lugging a case of soda or water bottles just isn't the way most people want to spend the first couple of hours of their embarkation day.
Related: 15 Things to Bring on a Cruise from Home (to save money)
3. Sneaking Alcohol on a Cruise Ship
Has everyone stopped sneaking alcohol onto a cruise on boarding day? We don't talk this much, but since alcoholic drinks can be pricey, there are some people trying to sneak alcohol onto a cruise ship.
For reference, most cruise lines allow passengers to bring a bottle of wine, but other types of liquor and spirits are not permitted.
While I'm sure there are cruise passengers that are still attempting to sneak liquor onto a cruise, many experienced cruisers say that those days are gone.
It may be because some of the ways people snuck alcohol onboard had some unwanted results. Cruise lines got smart and realized that people were filling up mouthwash bottles with rum or vodka, as well as fake shampoo bottles. These days, cruise lines are more strict and do x-ray luggage as it comes onboard the cruise ship.
Depending on the cruise line, some cruise passengers purchase a beverage package, or opt for a "free" perk or bundle like Norwegian's Free at Sea or Princess Cruises' Princess Plus.
4. Vaccine Cards and Negative Test Results
On most cruises, vaccine cards and negative test results are no longer required. During the pandemic, cruisers would have to test before their cruise and show their proof of vaccine.
Thankfully this is no longer required on most sailings, which definitely makes it easier to travel and cruise.
Important: Always check the travel requirements for your specific sailing and travel plans. There are some destinations and cruises that may still have these requirements.
5. Lots of Jewellery and Makeup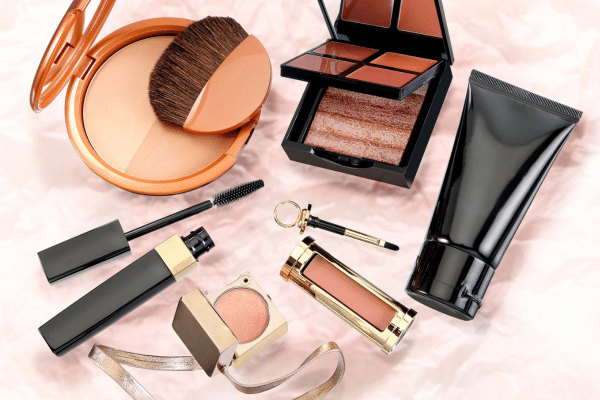 Many women said they tend to bring less jewelry on a cruise than they did in the past. A few years ago, I would bring jewellery to match with every outfit I wore in the evenings on a cruise. However, I've defihnately spared down.
It seems I'm not alone. Many ladies said they are bringing and wearing less jewelry when cruising and traveling.
Related: 65+ Best Gifts for Cruisers that are unique & practical)
Makeup
Many women said they're leaving the full glam makeup at home these days. Perhaps it's due to a relaxation of dress codes and formal nights on cruises, but many ladies said that while they still bring makeup, they bring less than in the past.
Get The Ultimate Cruise Planner
Regular price: $27 Now just $17!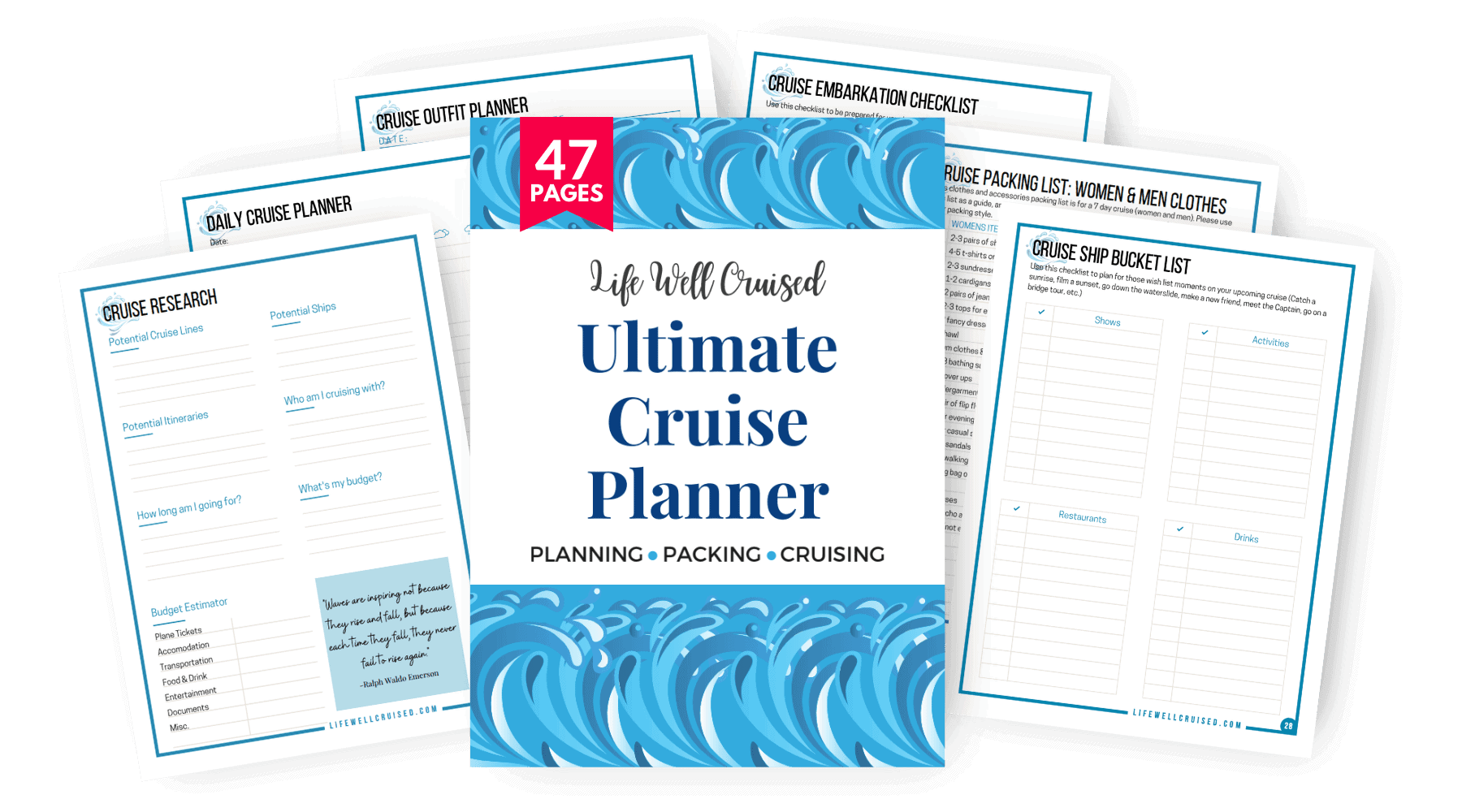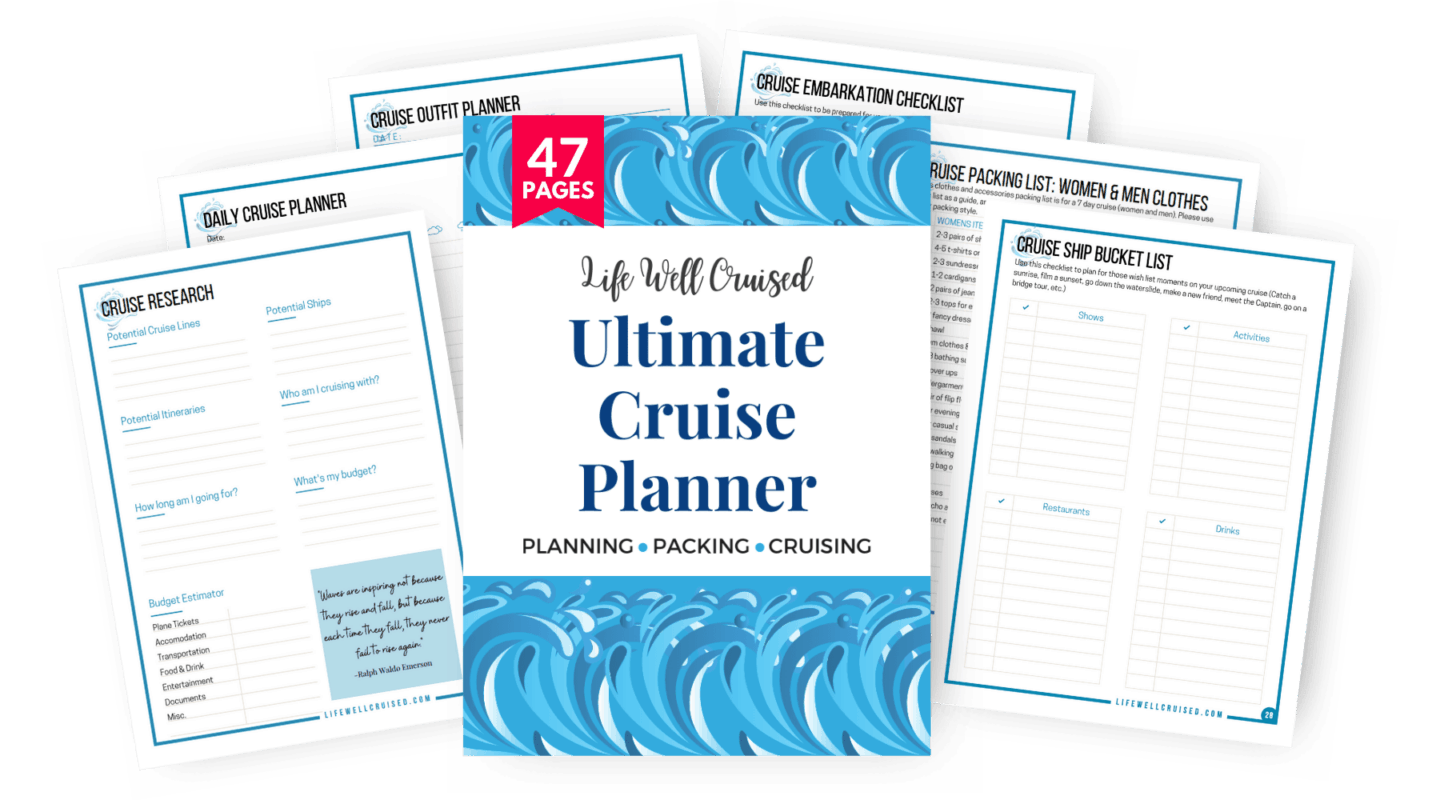 6. Camera, Books and Highlighters
Of course, some people still bring their cameras. However, many cruisers say that they prefer to take photos on their phones instead of carrying a big camera aroud.
Nowadays, cellphones take amazing pictures so there is less of a need for a big camera.
Books
Instead of packing books, cruisers will now either bring a Kindle or download books on their iPad. Many people find it much easier to bring a tablet on the cruise instead of heavy books.
Highlighters
In the past, a lot of people use to highlight activities on their daily planner. While many people still like getting a paper copy of the planner, the cruise line app has all this information. These days, many cruise passengers have become accustomed to using their phones, so there is no reason to pack highlighters anymore.
Related: 10 Mistakes Not to Make When Booking a Cruise
7. Some Cruise Essentials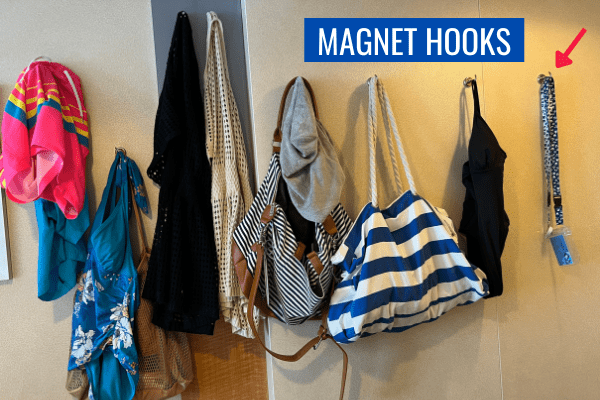 The thing about cruise essentials, is that you're only going to want to bring the ones that are useful for you. There is a lot of leeway here (and no judgement).
Over the Door Organizer
A popular cruise accessory that some cruisers stopped bringing is the over the door organizer. This item is great for families cruising with kids. However, if you are just two people in a cabin, then you may not need this item and may choose to leave it at home.
Towel Clips
Another cruise essential that some experienced cruisers no longer bring is towel clips. I personally love towel clips. However, if you don't spend a lot of time at the pool, then you won't be needing them.
You may also want to bring an alternative, towel bands. These take up less room and get great reviews!
Magnet Hooks
Magnetic hooks are another popular item or "cruise hack". Since most cruise ship cabin walls are metal, Magnet hooks can be very useful to add additional storage to your cabin
However, for some cruisers, they can be an extra item to pack that they just don't need!
I'm definitely Team Magnet Hook, but admit they're not for everyone 😉
Related: 17 Cruise Cabin Essentials Every Cruiser Needs
Shampoo & Conditioner
Since cruise lines usually provide basic toiletries including body wash, shampoo and conditioner, some cruisers don't pack these items. If you're no picky with products, this is something you don't need to pack.
This is obviously a personal decision, but if you want to pack light for a cruise, this will help.
A Full Pharmacy
While it's always a good idea to pack a few first aid items and prescription medication, many experienced cruise travelers say that they bring less these days. They don't bring large quantities of medication and pharmaceutical items, and opt for the ones they're more likely to use.
8. Travel Iron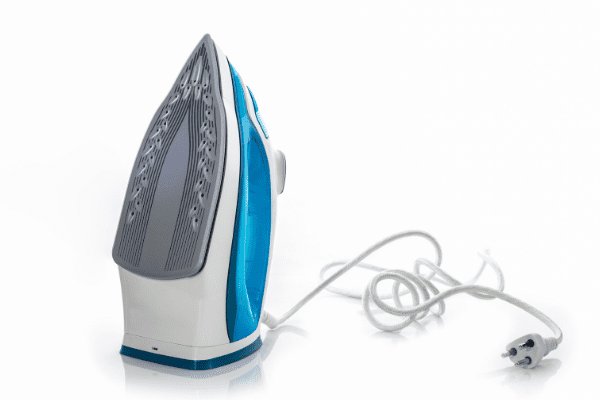 Several cruise passengers shared that they no longer bring travel irons on cruises. That's because irons are prohibited and they got confiscated on a past cruise.
If you need your clothes ironed on a cruise you can either send it off to laundry or you can ask to borrow and iron.
9. Multiple Pairs of Shoes
Many people say that they no longer bring multiple pairs of shoes. On a cruise, you really only need a pair of comfortable shoes for the day time, sandals for around the pool and a pair of nicer shoes for the evening.
Personally, I bring a few more pairs than that, so I can have shoes to go with different outfits. However, if you want to pack light, then you'll be fine with three to four pairs of shoes.
10. Formal Wear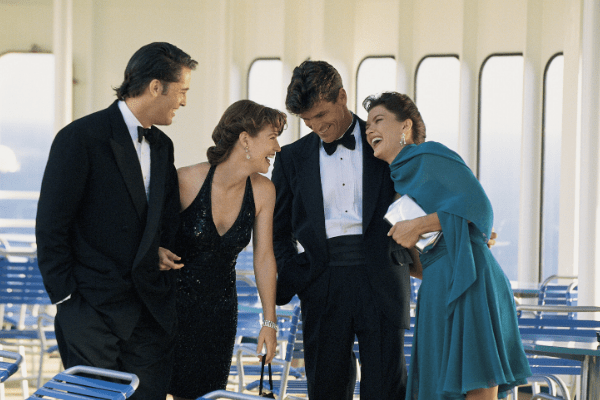 There's no denying that cruise line dress codes have become more relaxed. Of course, many people still do still dress up and wear formal outfits. However, many cruisers are no longer packing formal or black-tie outfits.
Instead, many cruise passengers are packing resort style cruise wear or church style outfits to wear on formal or dressy nights. While people still wear cocktail dresses and suits, long evening dresses and tuxedos have become less common in recent years.
However, if you enjoy dressing to the nines, don't let what others wear stop you from enjoying it!
Related: 10 Dress Code Mistakes You'll Regret Making on a Cruise
Honourable Mentions: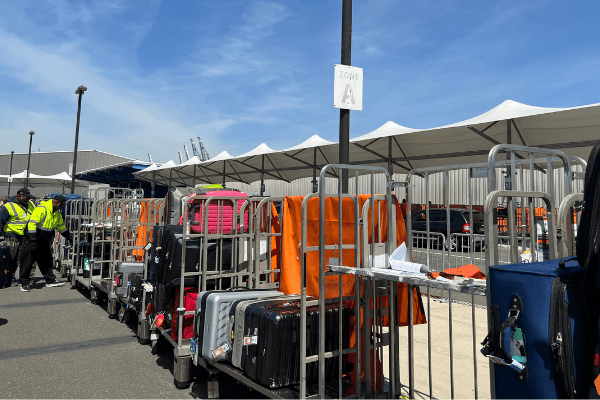 Here are a few quick honourable mentions from the Life Well Cruised Facebook community!
Diapers
If you've ever cruised with a baby, then you've packed diapers. However, once your kids grow up you no longer have to bring diapers (and everything else that goes with them).
Hangers
If you find that your cabin does not have enough hangers, simply ask your stateroom attendant for more. There is no need to pack hangers and bring them from home.
Kids
While everyone loves their kids, sometimes an adult only vacation is needed. Of course, other times the kids have grown. Some cruisers say that they're no longer bringing their kids on a cruise.
Ex Husbands, Ex Wives and Mother In Laws
There are many who can relate to leaving some exes at home.
Troubles and Worries
The very best thing that you can leave at home is your troubles and worries. Going on a cruise vacation is a great way to escape the stress from regular life.
Try to live in the moment and enjoy your cruise vacation!
Video: 10 Things Experienced Cruisers No Longer Pack for a Cruise
Related and Popular Posts:
Get The Ultimate Cruise Planner
Regular price: $27 Now just $17!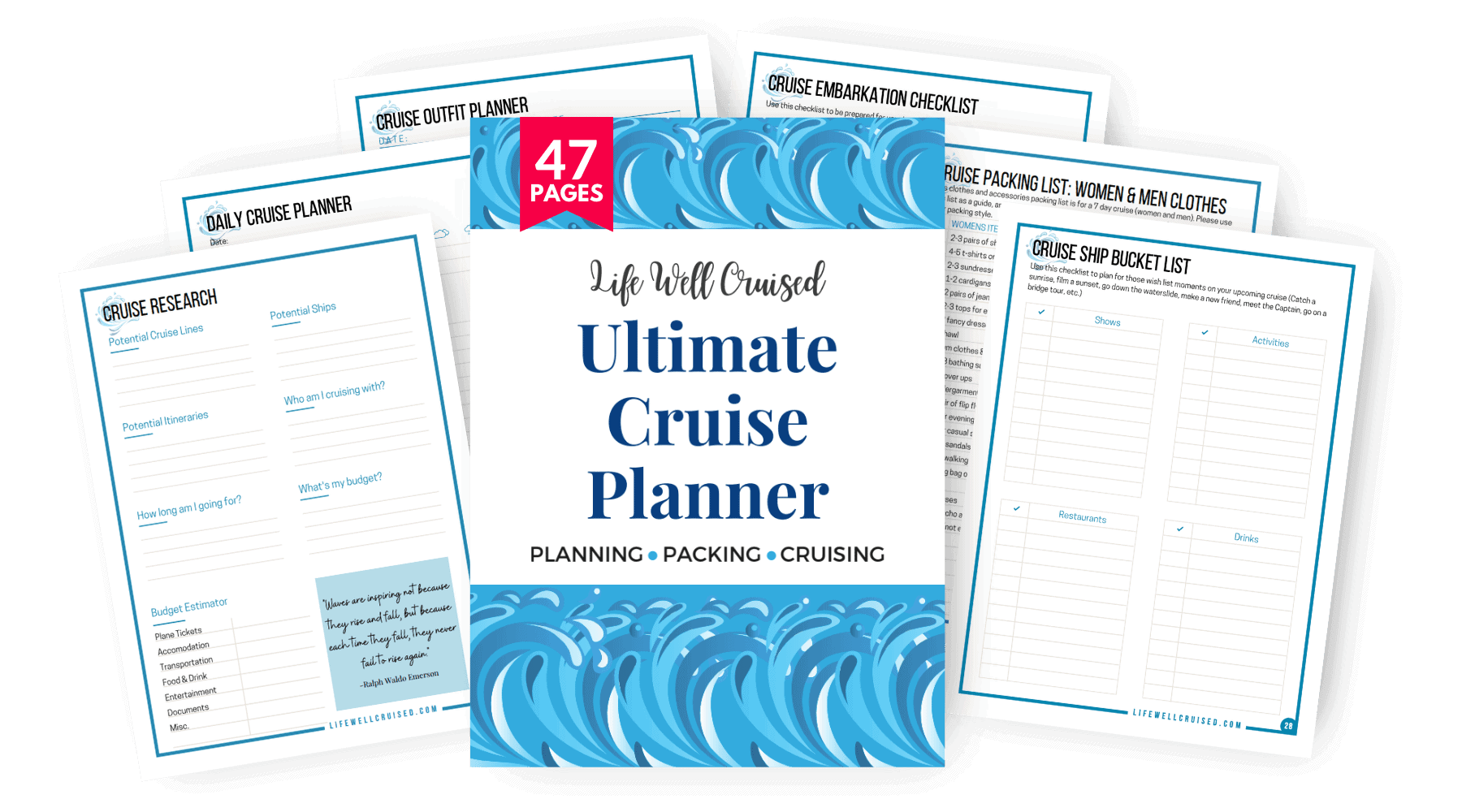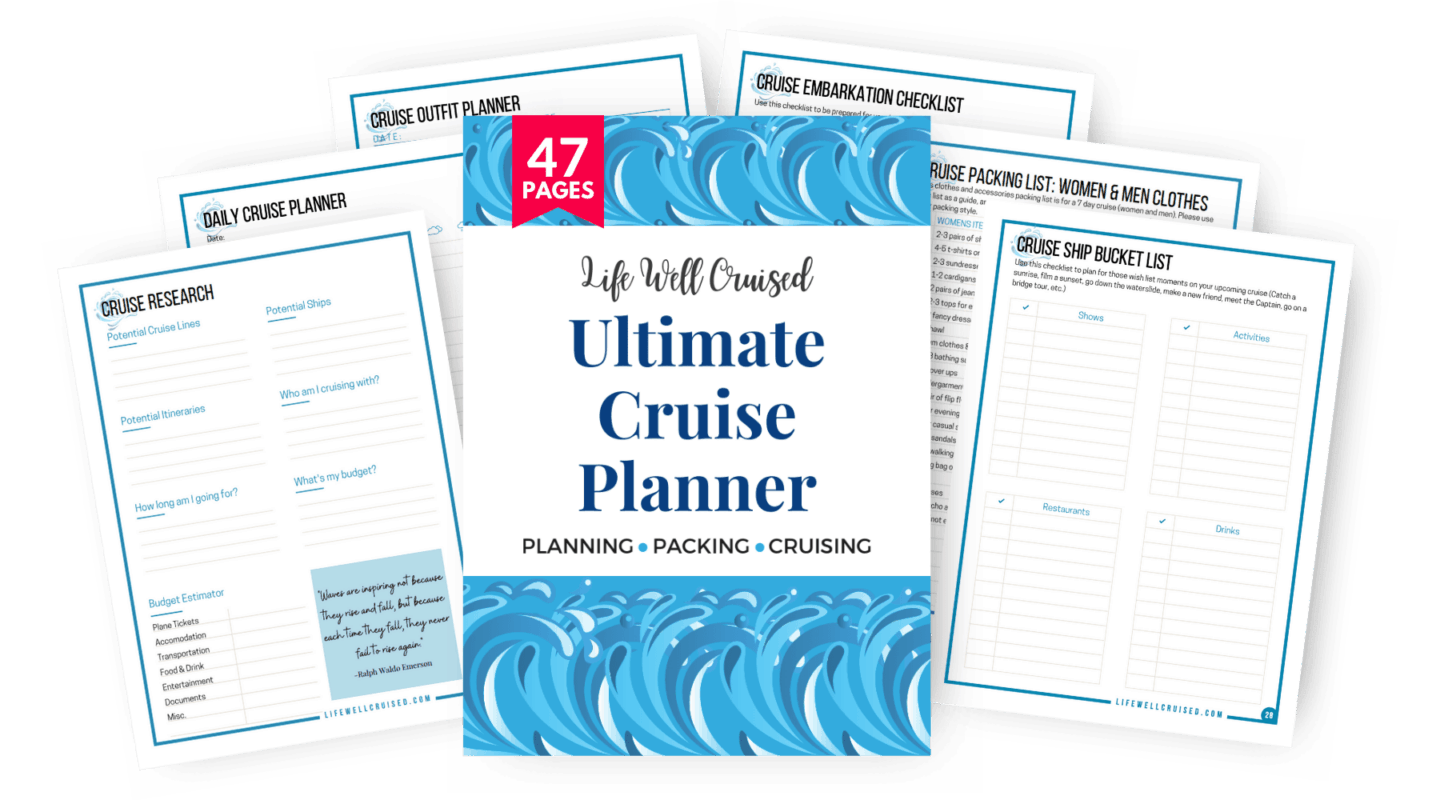 Final Thoughts on Things Experienced Cruisers No Longer Pack for a Cruise
Well there it is, the things that experienced cruisers no longer pack for a cruise! While everyone is different, it's always good to assess what you really want to pack for your cruise vacation.
From cruise essentials to wardrobe items, these are a few things that you may be able to leave at home.
What do you no longer pack for a cruise? Please let me know in the comments below.
Happy Cruising!
Ethan
If you found this article helpful, please pass it along. Please feel free to share on Facebook or PIN to your favorite Pinterest board (share buttons at the top). Thanks so much!