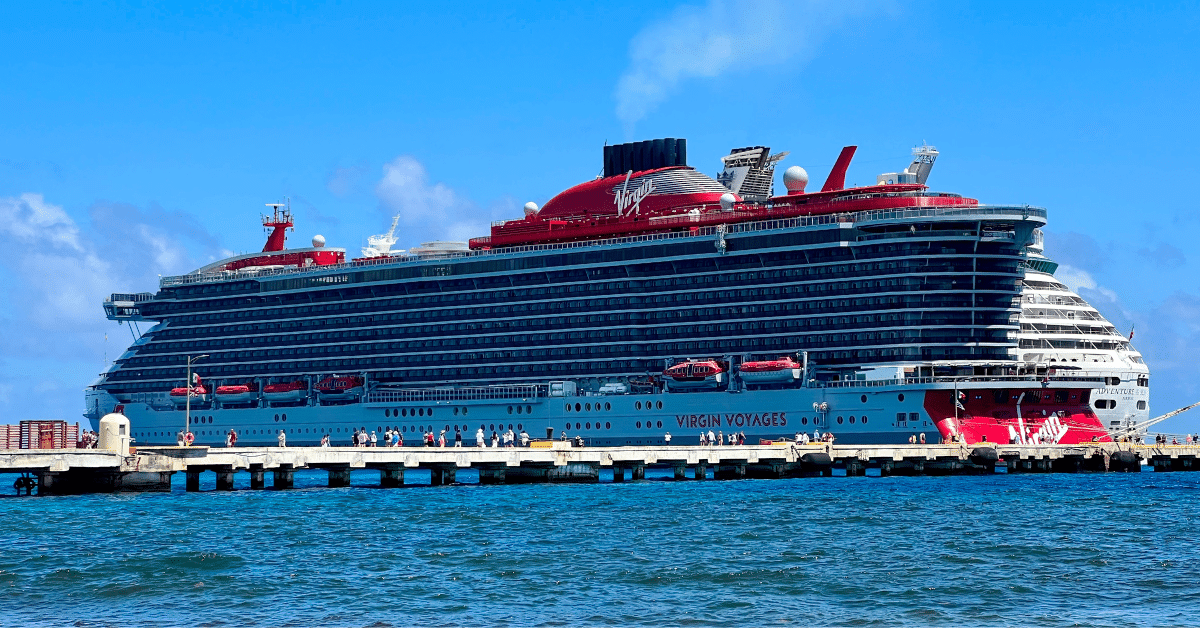 When I took my first Virgin Voyages cruise, I knew it would be different. Being honest, I wasn't sure if I would love it or hate it.
I've been on over 30 cruises, but my cruise onboard Virgin Valiant Lady was definitely the most unique!
When Richard Branson launched Virgin Voyages, he had the vision of being a disrupter in the cruise industry. Since their first sailing in 2021, there have been a lot of questions surrounding Virgin Voyages Scarlet lady, Valiant Lady, and Resilient Lady.
In this post, I share all the things you should know before you take your first Virgin Voyages cruise. Whether you're a first time cruiser or a seasoned cruiser, this will help you to know what to expect on a Virgin cruise.
This post contains affiliate links which means if you click and buy that I may make a commission, at no cost to you. Please see my disclosure policy for details.
As an Amazon Associate I earn from qualifying purchases.
15 Things You Should Know About Virgin Voyages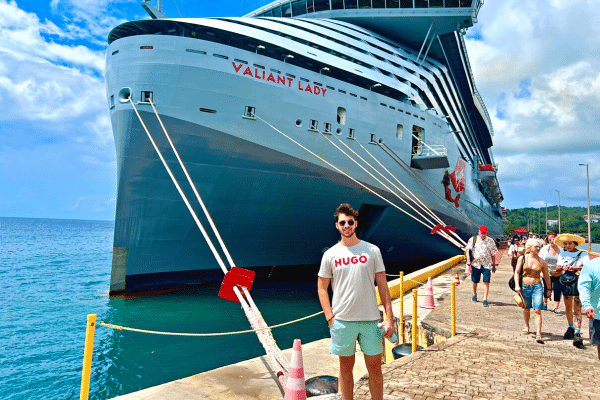 1. Virgin Voyages Is an Adult-Only Cruise Line
Virgin Voyages is an adult-only cruise line, which means that kids are not allowed onboard!
If you want to sail with Virgin Voyages, you must be at least 18 years old. Since Virgin is an adult-only cruise line, the activities, entertainment, and cruise decor target an adult audience.
If you're looking to go on a cruise without kids, Virgin Voyages is one of the best options.
2. Almost Everything Is Included
Unlike other cruise lines, Virgin Voyages promises that almost everything is included in your cruise fare. Your cruise fare includes a basic beverage package (sodas, juice, coffee, and tea), standard WI-Fi, and crew gratuities.
Onboard Virgin cruise ships all dining venues are included, and there are very few additional charges for specialty items. This includes restaurants that would likely be extra charge specialty dining on other cruise lines.
This is one of the biggest things that differentiates Virgin from other mainstream cruise lines.
3. There Is No Drink Package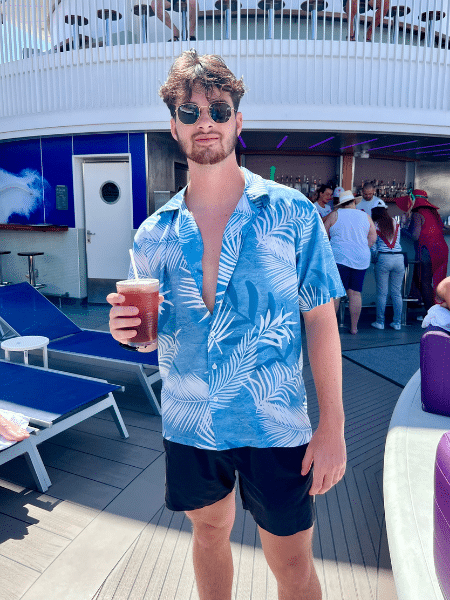 One of the biggest differences that you'll notice when you cruise with Virgin Voyages is that they don't offer a drink package. Instead, Virgin Voyages has a Bar Tab.
Drink packages are standard on all mainstream cruise lines. However, the bar tab is a different system that can benefit many cruisers.
On a Virgin cruise ship, you can prepay your bar tab ($300 increments) in advance or pay for your alcoholic drink individually. Oftentimes, Virgin has promotions that will give you extra money towards your bar tab when you prepay.
I wasn't sure how I'd like this, as I usually purchase a drink package when I cruise with other lines. However, this worked out well for me.
My bar tab was cheaper than what I would have paid for a beverage package on traditional cruise lines.
Personally, I prefer this system, and I found it to be a great value. However, it can vary depending on how much you drink.
4. Virgin Voyages Offers Included Fitness Classes
If you're into staying active, you will love the included fitness classes onboard Virgin Voyages. These free fitness classes are very unique and an enjoyable experience.
Virgin Voyages offers yoga, spin, HIIT, bungee, and VHS 80's fitness classes. If you want to attend these classes, make sure that you sign up using the Virgin Voyages App on the first day of your cruise.
On Deck 16, Virgin Voyages has the Athletic Club. This area includes an outdoor training camp, a boxing ring, and a basketball court.
Furthermore, every Virgin cruise ship has a gym with weights, cardio, and weight-lifting machines.
5. There Is No Buffet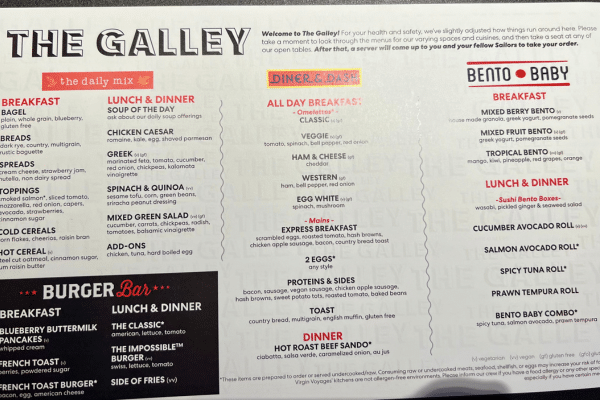 Onboard Virgin Voyages ships, you won't find a typical cruise ship buffet. Instead, Virgin Voyages has The Galley, which features eight different food outlets that offer specialized menus tailored to different times of the day.
The Galley is a modern take on a buffet similar to what you would find in a food court or a market. At The Galley, your food is always fresh because the items are made to order.
Instead of walking around from station to station as you would at a regular buffet, in The Galley, a waiter will come and take your order. You can see what food options are available by scanning the QR codes on the table or asking the waiter for a physical menu.
There are also a few grab and go options as well, including bento boxes with fruit, sushi, charcuterie and salad.
Overall, this system is super innovative, and I prefer it to a traditional buffet. Additionally, the food options were super unique and very different from what other cruise lines offer.
6. Virgin Voyages Offers Unique Dining Venues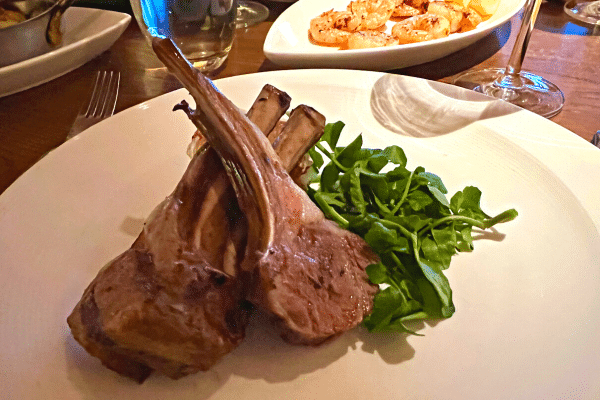 Instead of a traditional main dining room, Virgin Voyages offers a variety of restaurants. Each restaurant has a different theme and features different styles of cuisine.
Here are the main restaurants that you'll find on Virgin Voyages ships:
Pink Agave (Mexican cuisine)
Razzle Dazzle (Vegan restaurant)
The Test Kitchen (Experimental restaurant)
Extra Virgin (Italian cuisine)
The Wake (Seafood and steakhouse)
Gunbae (Korean BBQ)
Here are the casual restaurants that you'll find on Virgin Voyages ships:
The Pizza Place
Lick Me Till Ice Cream
The Social Club
The Dock House
Sun Club Café
Room service ($5 delivery fee from 11AM to 5AM)
After trying the majority of these dining venues, I can say that the food onboard Virgin Voyages is some of the best at sea. The food options are very different from mainstream cruise lines, and the quality is top-notch!
If you're a foodie, then you will love trying the different restaurants that Virgin offers on its cruise ships.
7. You Can Get a Tattoo On the Cruise
Onboard Virgin Voyages, there's a tattoo parlor called Squid Ink. If you're adventurous and looking to do something you can't do on any other cruise line, consider getting a tattoo at sea!
Although I didn't go for a tattoo during my cruise vacation, Squid Ink was often busy, and I met many cruisers who got tattooed!
Squid Ink also offers permanent makeup applications and piercings.
8. There Are No Keycards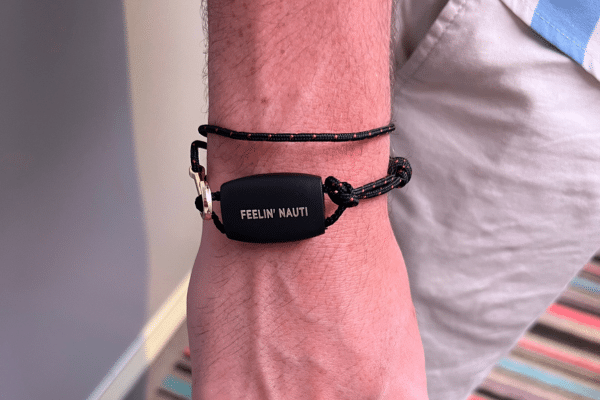 Unlike traditional cruise lines, you won't be given a key card on embarkation day. Instead, Virgin uses The Band, a wristband that is made out of recyclable ocean plastic.
This sailor's band does not only serve as your room key, but it also allows you to make onboard purchases with the tap of your wrist. The band also works for purchasing beverages when you're at Virgin Voyage's private beach club.
Overall, the band is more practical, has a nautical look, and is super innovative. It's one of the things that contributes to Virgin's unique cruise (or voyage) culture.
9. Shake for Champagne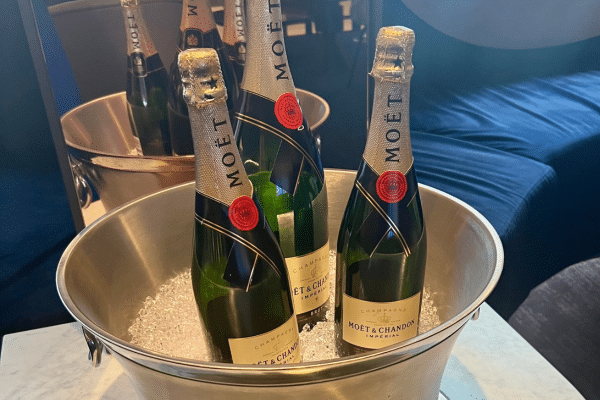 Shake for Champagne is a secret easter egg that not many people know about on Virgin Voyages!
During your cruise vacation, if you open your Virgin Voyages App and shake your phone, a secret Virgin Voyages Champagne button will appear. With just the press of a button, a bottle of Moët and Chandon Impérial will be delivered to you with two champagne glasses and a gleaming red ice bucket.
Get The Ultimate Cruise Planner
Regular price: $27 Now just $17!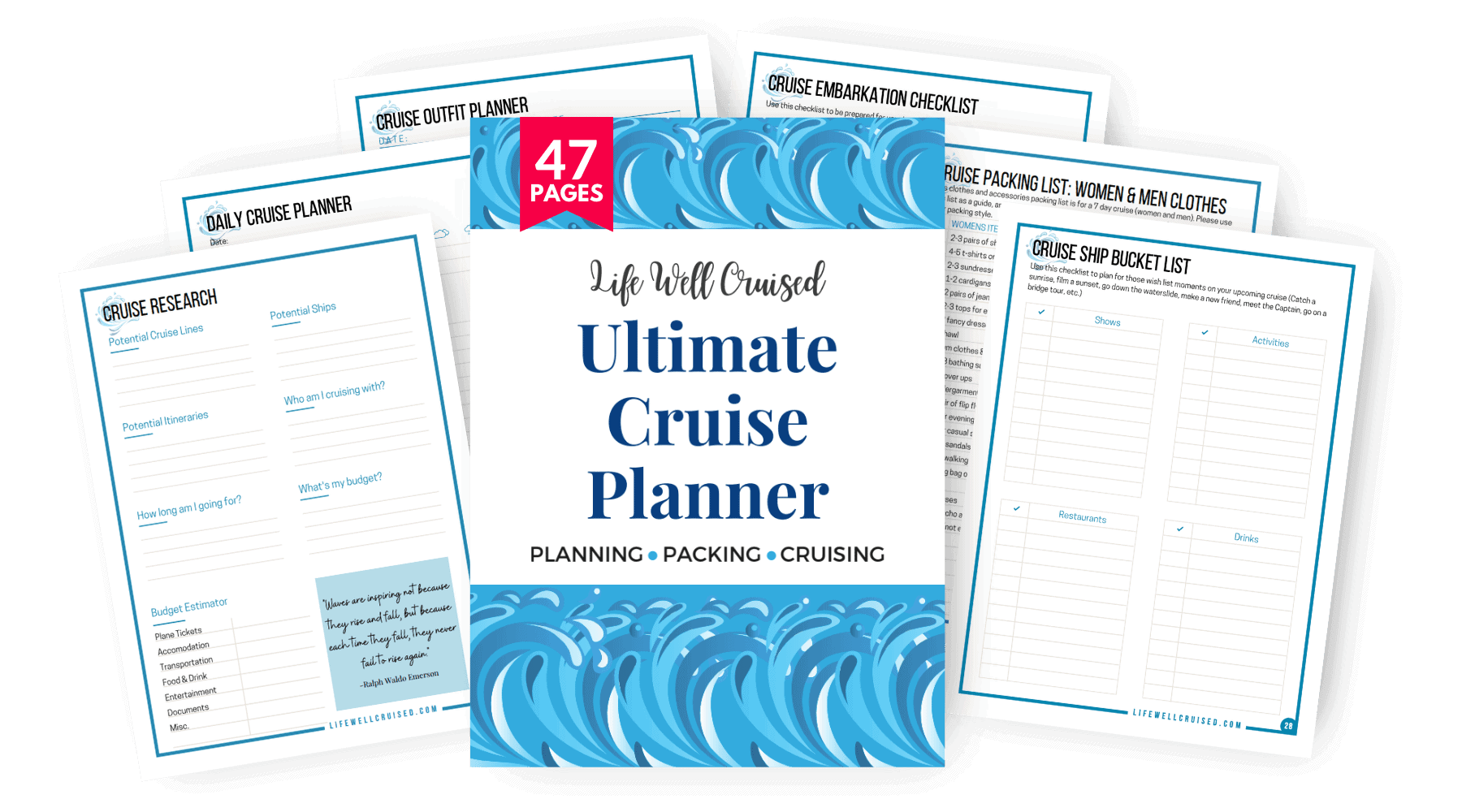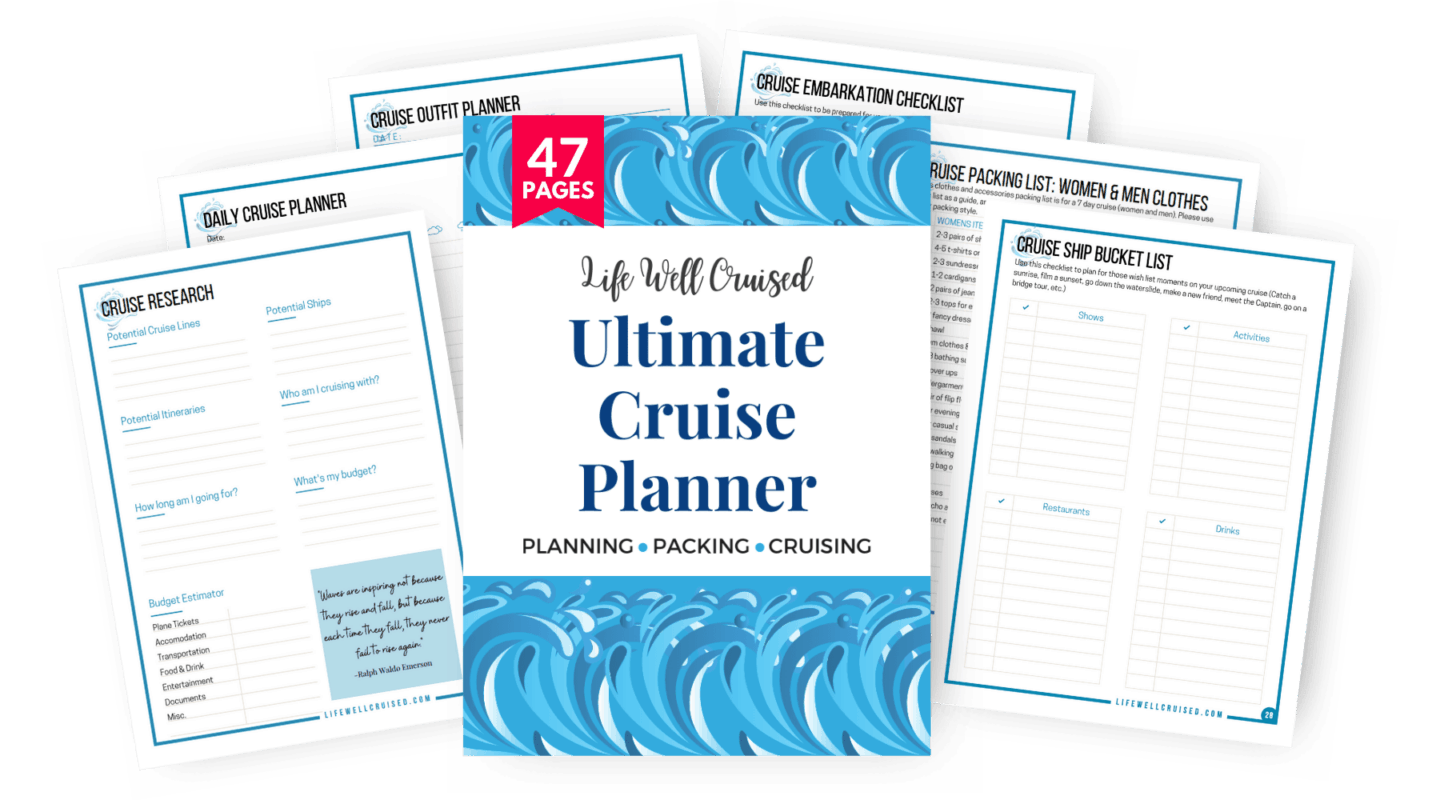 10. Virgin Voyages Has Their Own Cruise Lingo
Virgin Voyages has its own cruise lingo, which differs from other cruise lines. Instead of being a cruise passenger, you will be referred to as a Sailor.
If you have an issue, you will go to Sailor Services instead of customer service. If you're interested in booking shore excursions, you will have to head to Shore Things to do so.
These little plays on words are fun, making Virgin feel different from the status quo.
11. Unique Entertainment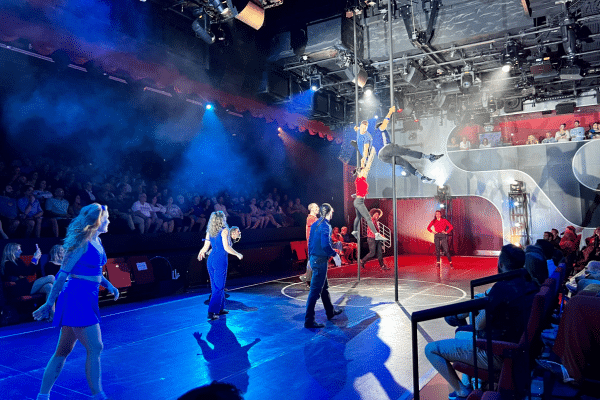 Virgin Voyages has unique entertainment that is different from anything you've ever seen on a cruise!
The Red Room is the first-ever transformational theatre at sea. This means that the theatre will have a different layout, depending on what show attend.
All the shows encourage guest participation, making them way more fun and interactive than traditional cruise ship entertainment.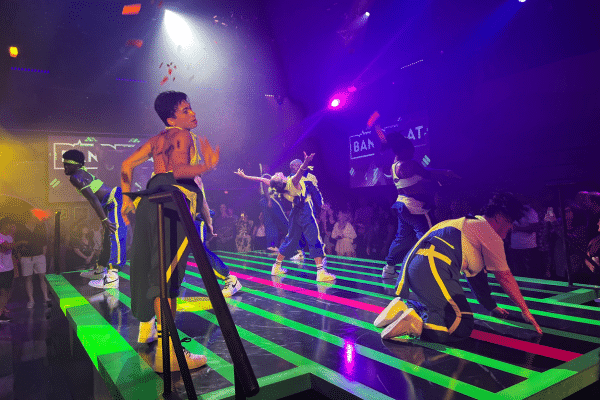 The shows can vary by cruise ship. However, on the Valiant Lady, I saw UNTITLED DANCE SHOW PARTYTHING, Duel Reality, Miss Behave Show and It's a Ship Show!
I enjoyed the shows onboard Virgin Voyages and appreciated how they were totally different from other cruise lines. Since Virgin is an adult-only cruise line, be prepared for edgy, and at times, raunchy entertainment.
12. Themed Parties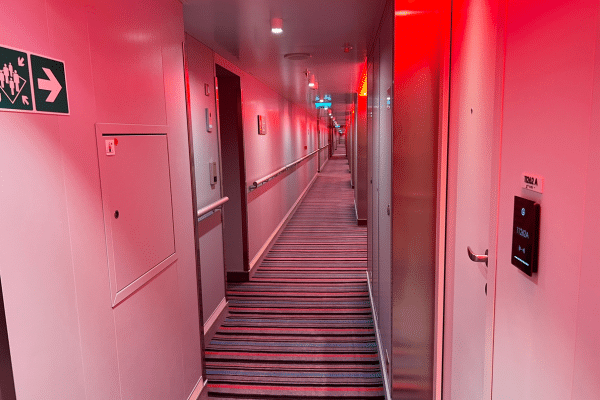 The PJ Party and Scarlet Night are two themed parties unique to Virgin Voyages.
The PJ Party is on the first night of the cruise, so you will meet many of your fellow sailors while you're wearing your pajamas. This is a super fun way to break the ice, and there is something hilarious about a bunch of adults partying in their pajamas!
Scarlet Night is a party that begins in the evening and takes place all around the ship, ending on the pool deck. Sailors are encouraged to dress in something red, and almost everyone does.
There are pop-up circus performances, karaoke, interactive games, and myth-telling throughout the night.
There will be props located around the ship, and at a certain time, all of the lights around the cruise will turn red, and sailors will be encouraged to head up to the main pool. At the pool area, there will be a live DJ, cool lighting, and dancers who will get the party started.
Scarlet Night is the biggest pool party I have ever seen at sea. As the night wore on, cruise passengers danced, drank, and jumped into the pools with all their clothes on!
If you're sailing with Virgin Voyages, don't forget to pack your pajamas and red clothing for the themed parties.
13. Unique Activities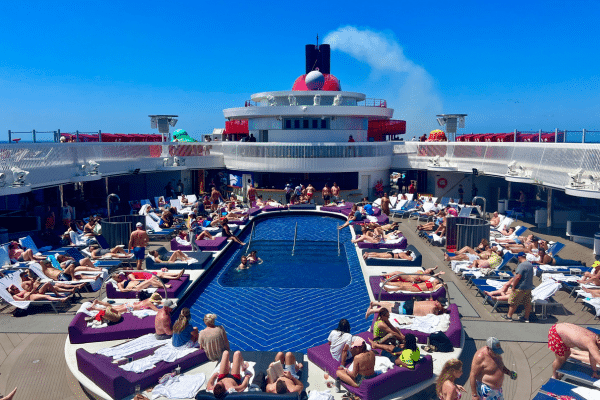 Virgin Voyages offers unique activities like arts & crafts, meditation classes, yoga on The Perch, themed fitness classes, mixology classes, and a pub crawl. These activities are super fun, interactive, and unique to Virgin.
Throughout the day, you can drink by the pool, relax in the hot tubs, or lounge on one of the poolside beds. The pool deck tends to get busy on sea days, so you may have to arrive early if you want a lounge chair or bed.
In the evening time, you can book a private karaoke room, watch live music and other performances in The Roundabout, get a tattoo, or buy a record at The Vinyl Shop.
The Social Club has a shuffleboard table, air hockey, foosball, arcade, and board games. All of these games are included, and there is a fun vibe in the Social Club at all times of the day and into the night.
As it gets later, the nightlife moves into the casino and The Manor, which is Virgin nightclub. The club will have a different theme party every night, and the performers will always get the party started.
Overall, Virgin Voyages does a great job catering to an adult-only demographic. Since no kids are onboard, expect the activities to get wild sometimes!
14. Later Embarkation Time and No Luggage Tags
Virgin Voyages has a later embarkation time (around 2 PM). However, this means they offer a later disembarkation time (10:45 AM), which makes disembarkation day a little more pleasant!
You will receive your luggage tags and The Band when you arrive at the port. This means you don't have to print your luggage tags in advance, making for a stress-free embarkation day.
15. Virtual Muster Drill
On a Virgin cruise, they have a virtual muster drill. The muster drill process takes around 15 minutes, and it's straightforward.
You will begin by watching safety videos on the Virgin Voyages App. You will then report to your muster station, check-in, watch a quick safety presentation, and then you are done!
This process may be confusing if it's your first cruise. However, if you ask one of the crew members for assistance, they will be happy to help.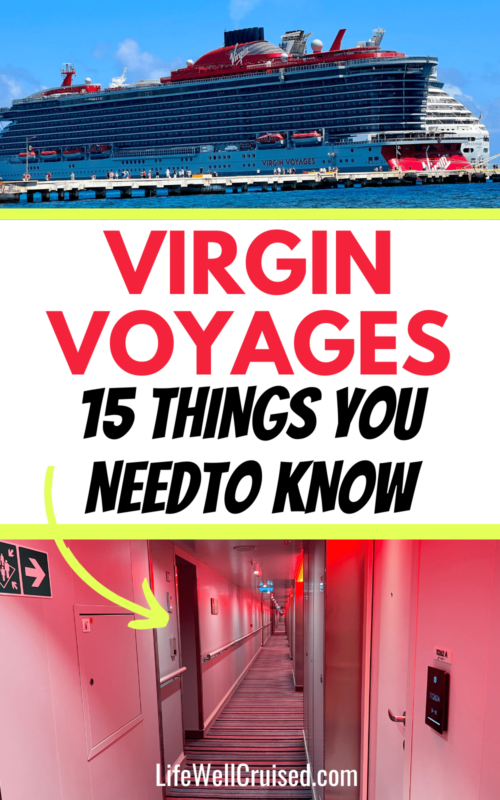 Related & Popular Posts:
Get The Ultimate Cruise Planner
Regular price: $27 Now just $17!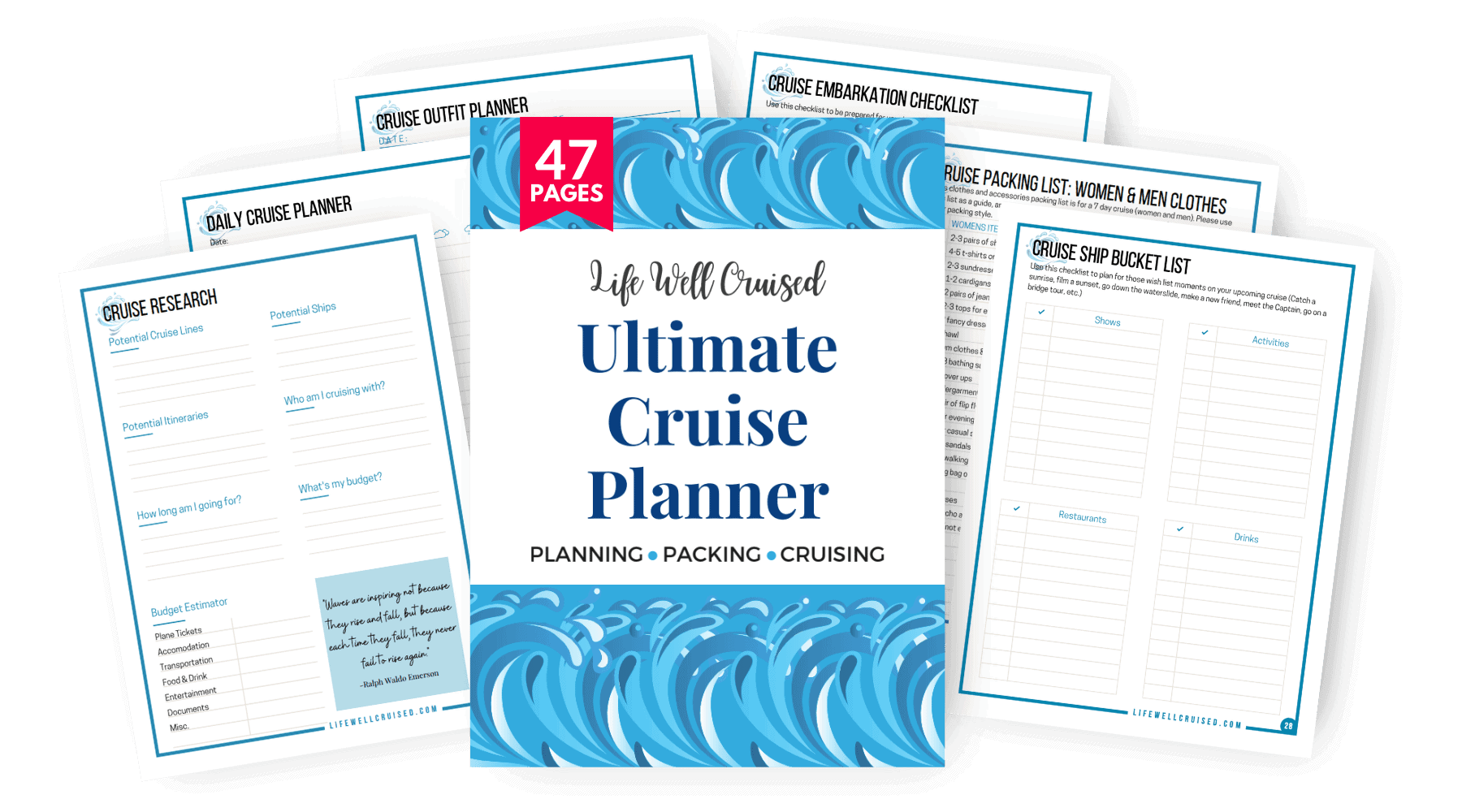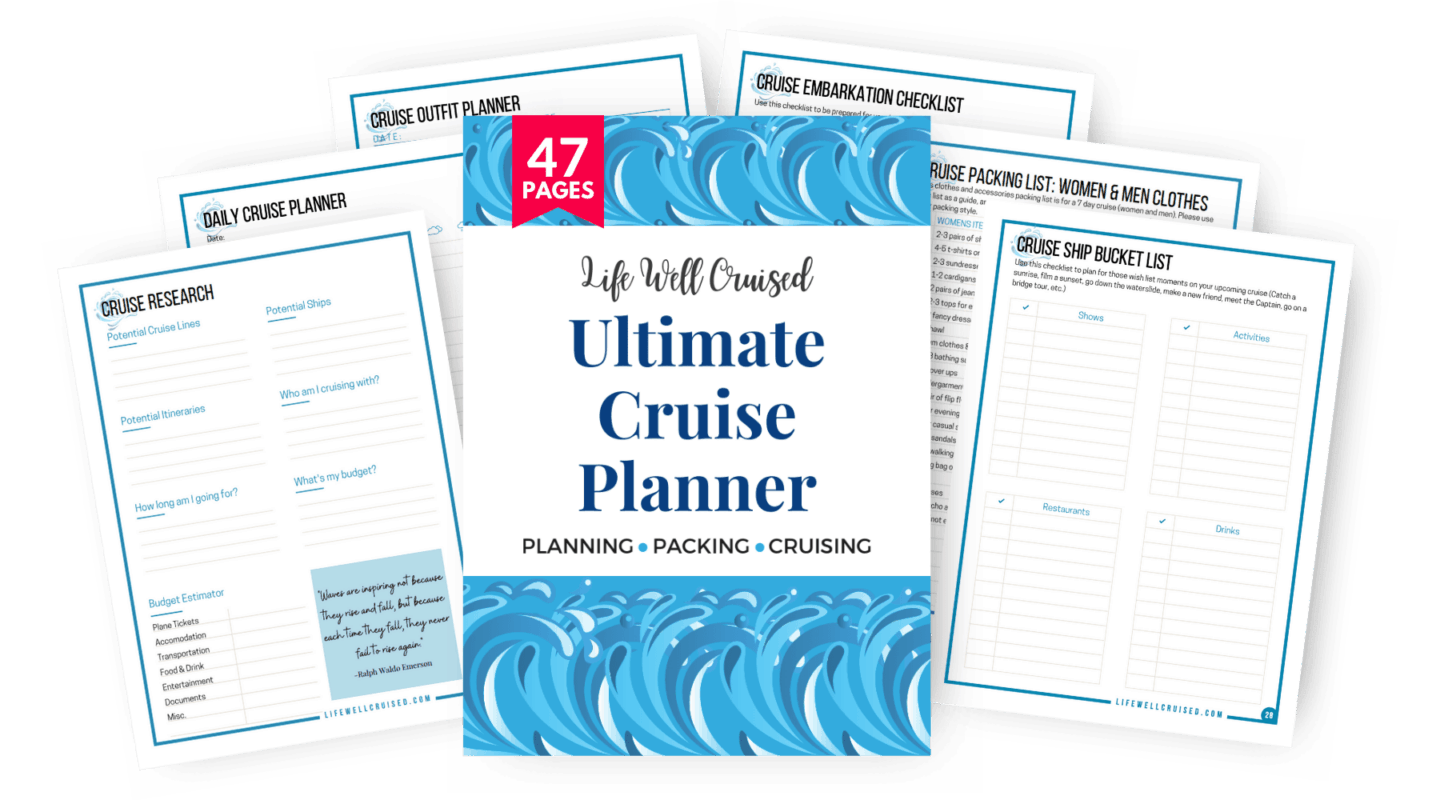 Final Thoughts On Things To Know About Virgin Voyages
Virgin Voyages is one of my favorite cruise lines because the food is fantastic, the activities are unique, they have a great nightlife. They are definately different than their competitors.
As someone who has taken over 30 cruises, cruising with Virgin was a breath of fresh air and I would gladly sail with this cruise line again.
Although it may not be for everyone, Virgin Voyages is worth a try. You never know, you may just love it!
Have you taken a Virgin Voyages cruise or would you consider it? Please let me know in the comments below.
Happy Cruising!
Ethan
If you found this article helpful, please pass it along. Please feel free to share on Facebook or PIN to your favorite Pinterest board (share buttons at the top). Thanks so much!
Author Bio: Ethan Schattauer has been cruising since he was in preschool! As a frequent cruiser, Ethan now shares his unique perspective on what cruising is like for teens and young adults. Ethan is a freelance writer and also writes about men's fashion, travel and college advice on the website WhatToWearMen.com.