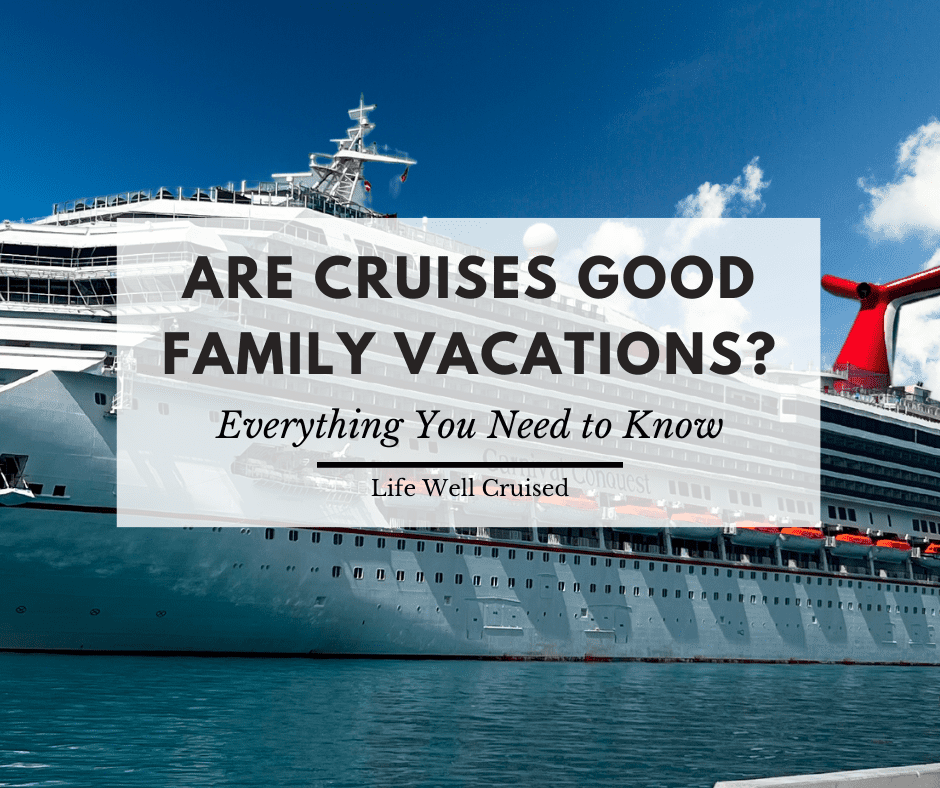 You might be wondering if cruises are suitable for children. As someone who has gone on cruises with my own family since I was 4 years old, I know first hand what the experience is like.
Cruises have been gaining popularity with families and kids year after year. This is because of the amazing resort style cruise ships, as well as the opportunity to visit multiple destinations all in one trip.
However, cruising isn't one size fits all. Therefore, it's important to choose the right cruise ship and cruise line for you and your family. Which raises the question…
Are Cruises Kid Friendly?
Cruises are the ultimate family vacation, with kid friendly activities, amazing food and service and a fun atmosphere for the whole family. Onboard most cruise ships, there are supervised kid's clubs and teen clubs, where young people will make new friends, participate in activities and have fun.
In this post, I share everything you need to know about cruising with kids.
This post contains affiliate links which means if you click and buy that I may make a commission, at no cost to you. Please see my disclosure policy for details.
As an Amazon Associate I earn from qualifying purchases.
Are Cruises Safe for Kids?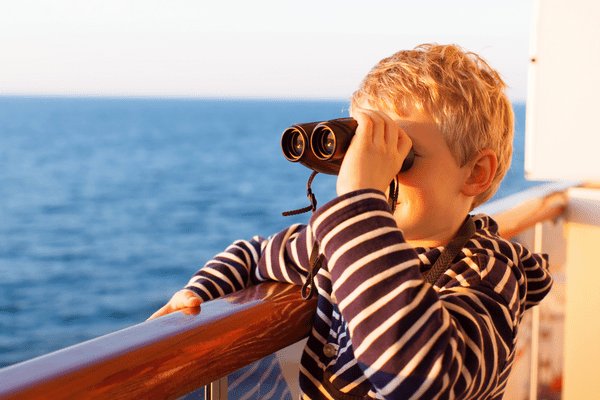 Overall, cruises are safe for children. There are kid's clubs which are supervised by well trained staff. In addition, younger children must be signed in and out of the kid's camp by a parent or guardian.
This is a great comfort to parents who want to know that their children are safe, while not in their supervision.
As with any vacation, parental supervision is important, especially around pools and on shore excursions (which may include beach days). For their own safety, children should never be permitted to climb on railings or stand on chairs or furniture near railings or on cabin balconies.
On certain cruise lines, there are activities such as zip lining, rock-climbing walls, laser tag, ice skating and ropes courses which require a waiver to be filled out (for any age). The cruise lines take safety seriously.
Cruise Kid's Club Information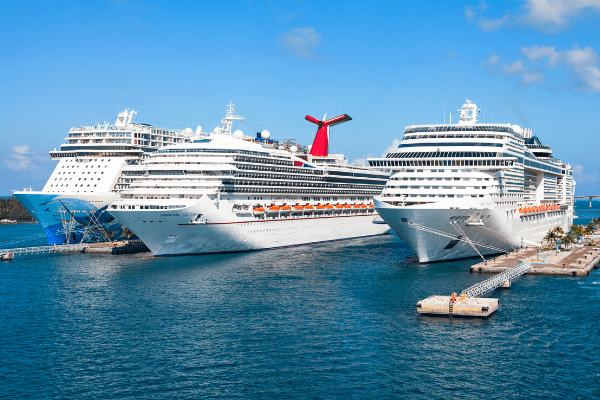 Most major cruise lines have youth programs for children ages 3-17, divided by age group. In some cases, you'll find cruise ships that offer a nursery program or toddler program for younger children (Royal Caribbean).
The kid's programs provide parents with alone time, while the kids are having an amazing supervised time with new friends and counsellors.
In the kid's club, children will be able to play video games, meet new friends and participate in fun activities. There will be scavenger hunts, movie nights and dance parties that kids of all ages enjoy.
As a kid, my parents always had trouble getting me out of the kid's club because it was so much fun! The crew members do a great job at hosting fun activities and I made friends that I'm still in contact with today.
Whether you're cruising with younger kids or older kids, they will have a blast in the kids club!
For young children, a parent will have to sign them in and out of the kids club. Older children will be able to come and go as they please, which allows them to pick and choose the activities they want to attend.
Tip: Bring your child to the kids' club on the very first day of the cruise. If you wait a day or two before bringing your kid to the kid's club, it can be intimidating for your child to enter the group, as the group dynamic has already been formed.
Related: 10 Expert Tips for Cruising with Kids
Are Cruise Fun For Families?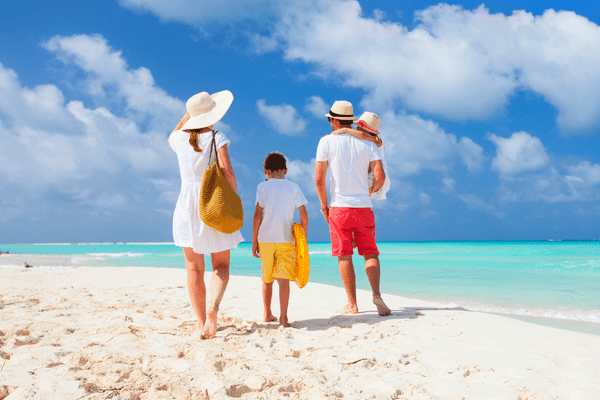 Cruises are the best vacation for the entire family, due to the fact that there is a kid's club and unlimited food on a cruise ship.
Having a kid's club onboard allows you to drop off your child in a safe and fun environment, while you get a massage, hang-out in the adult only areas or spend some alone time with your spouse.
Cruises have fun family activities such as trivia, dance classes, live shows, live music and even a game show that everyone will enjoy. Another great thing about cruising is that there are multiple different dining options, so there is always be something to eat for every member of the family.
Related: 7 Best Family Cruises You Can Take
How Old Should a Child Be to Go On a Cruise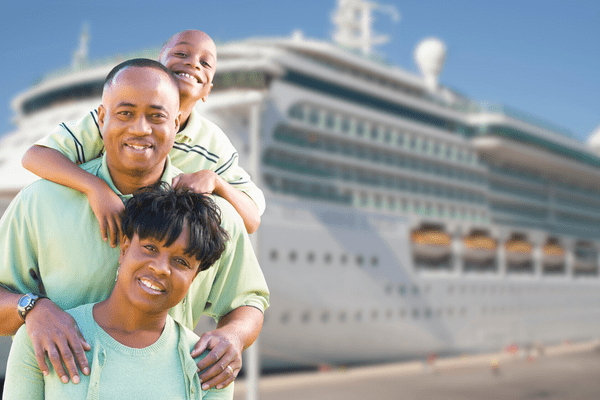 Cruise ships do have rules as to how old a child has to be before going on a cruise. For many cruises, infants must be 6 months or older to go on a cruise. There are some cruise itineraries which require infants to be 12 months or older, so it's important to check with your cruise line before planning your cruise.
However, something else to consider is at what age you feel that your child is ready to go on a family cruise.
Some parents like to wait until their children are 3 years old and up, as the children can go the kid's club (on most cruise ships) and are likely able to enjoy many of the different activities onboard.
Other things to consider are if your child can sleep in a regular bed, likes eating in a restaurant setting and if your child goes to daycare and will be comfortable with other kids and adults. These are all good indications that he or she is ready for a cruise.
If you plan on cruising with younger children, you may want to travel with other family members, who will also help and babysit so Mom and Dad can have some alone time. There are also some cruise ships that offer nursery care for toddlers and younger children.
Related: How to Book a Cruise for the First Time: a Comprehensive Step-by-step Guide
What Are the Best Kid Friendly Cruise Lines
When it comes the the best cruise lines for kids, there are a few options that come to mind. Here are the best kid friendly cruise lines and what they have to offer:
Disney Cruise Line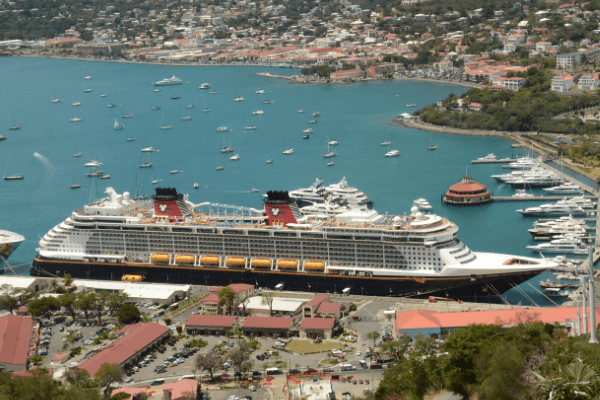 Disney Cruises makes some of the best cruises at sea. On Disney, you'll find kid-friendly activities like the character meets, where children get to meet their favorite Disney characters.
On Disney cruise ships there are water slides, mini golf, hot tubs and pools. The dining situation is really cool on Disney, as the guests get to eat at three different restaurants for dinner throughout the cruise.
Disney's Oceaneer Club is the kid's club onboard all Disney ships. Children can go to the fun kids club, play games and make new friends.
Cruising with Disney is best if you have young children or if your kids are big Disney fans.
Recommended Disney Cruise Ships:
Disney Magic
Disney Dream
Disney Fantasy
Disney Wish
Disney Wonder
Carnival Cruise Line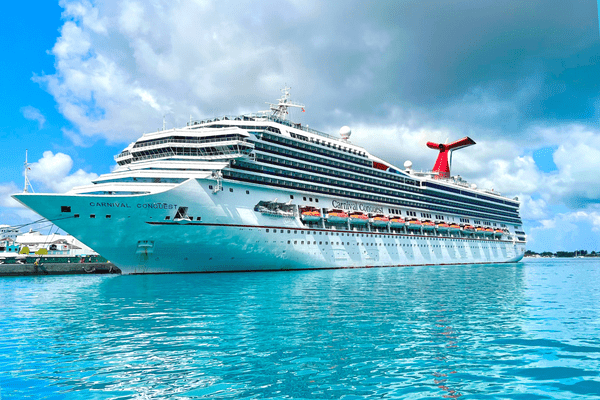 Carnival Cruise Line is an affordable cruise line that has fun activities for both parents and children, making Carnival a favorite family cruise line!
Depending on the Carnival cruise ship, you will find water parks, water slides, rock climbing, a trampoline park and even a roller coaster!
It is impossible for any kid to be bored on a Carnival ship as there are plenty of kid-friendly activities. Carnival is known for having tons of different dining option's, so is always something for everyone.
Carnival's youth program is a great place for your children to hang out in a safe and supervised environment.
Recommended Carnival Cruise Ships:
Carnival Vista
Carnival Mardi Gras
Carnival Horizon
Carnival Panorama
Carnival Celebration (coming soon!)
Related: 7 Best Carnival Cruises for Families
Royal Caribbean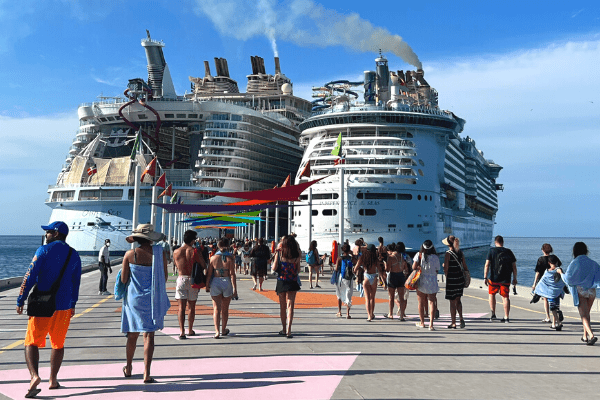 Royal Caribbean makes some of the best cruise ships for the whole family. Whether you're cruising with young children, teens or young adults, they will absolutely love going on a Royal Caribbean cruise!
When it comes to activities onboard a cruise ship, it's hard to beat what Royal Caribbean has to offer. On certain Royal Caribbean ships there are water slides, zip lining, laser tag, rock climbing, indoor skydiving, the flow rider surf simulators and a 10 story dry slide.
Royal Caribbean has the largest cruise ships (Oasis class) out of any cruise line, loaded with unique restaurants, large pool areas and plenty of activities.
On select Royal Caribbean cruise ships, the kid's club (Adventure Ocean) can accomodate children as young as 6 months old.
Recommended Royal Caribbean Cruise Ships:
Oasis of the Seas
Wonder of the Seas
Odyssey of the Seas
Voyager of the Seas
Navigator of the Seas
Related: What's Included on Oasis of the Seas (Entertainment, Activities, Food & Drink)
Norwegian Cruise Line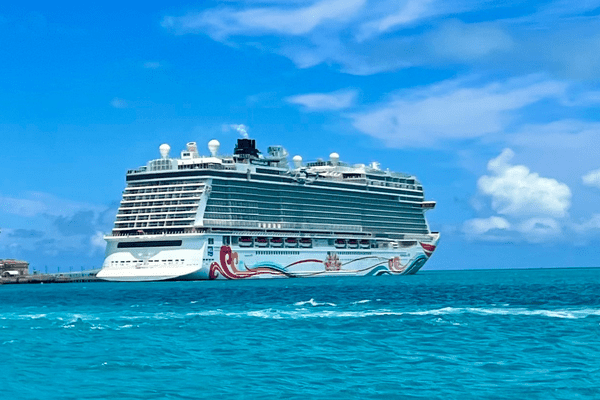 Norwegian is one of the best cruise lines for kids as there are very cool and unique activities onboard their ships. If your kids are thrill seekers, they will love cruising with Norwegian.
On certain Norwegian cruises there are intense water slides, ropes courses, rock climbing and even go-karting on the newest ships!
Norwegian has one of the best kid's clubs at sea. The youth program on Norwegian is available for children between the ages of 5-17. Other age groups and services may be temporarily closed or only available on certain cruise ships, so it's best to check for updates with the cruise line.
Recommended Norwegian Ships:
Norwegian Joy
Norwegian Getaway
Norwegian Encore
Norwegian Escape
Related: 6 Best Norwegian Cruises for Families
MSC Cruises
MSC Cruises is an affordable Italian cruise line where kids under the age of 2 get to sail for free. On MSC, the kid's club has fun activities and the ships are absolutely stunning.
On select MSC ships there is zip lining, bowling and waterslides. The kids clubs on MSC all have really cool themes making it a great place for children and teens to hangout.
Recommended MSC Ships:
MSC Meraviglia
MSC Seaside
Related: 7 Best Cruises for Teenagers
Princess Cruises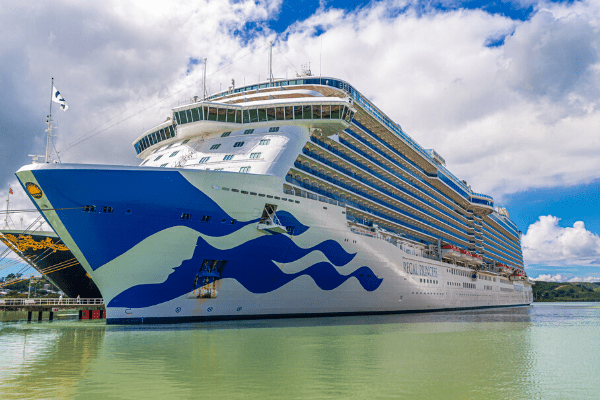 Princess Cruises may be known as a cruise line that caters more to a mature crowd. However, Princess does have great children's programming.
As a kid, my family and I would cruise a lot with Princess Cruises. Being honest, I never even realized that it had an older demographic. The fact is there were always children in the kid's club and my family and I always had a great time.
Princess cruise ships don't have some of the bells and whistles that you will see on Norwegian, Carnival or Royal Caribbean, like water slides, ziplines and go-karts.
However, Princess is a great cruise line because the food, service and staff are amazing. When it comes to the kid's club, Princess always has fun activities planned for children and they make it a fun environment for kids to hangout.
Plus, they have Ocean Medallion and MedallionNet wifi, both great features kids and families will enjoy!
Recommended Princess Ships:
Regal Princess
Sky Princess
Enchanted Princess
Discovery Princess
Related: What to Pack for a Princess Cruise
Honourable Mention: Celebrity Cruises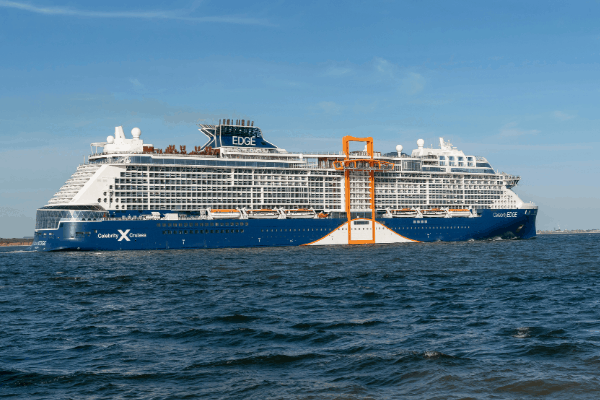 Celebrity Cruises isn't exactly a cruise line that attracts tons of children. However, as someone who cruised with Celebrity multiple times throughout my childhood, I can say that Celebrity has one of the best kid's and teen clubs!
The staff were always very friendly and the kid's club was a really fun place to hang out. When it comes to a family cruise, Celebrity is often overlooked because it does not have waterslides, zip lines and rock walls.
The great thing about Celebrity is that they make up for it in other ways. The service and food is top notch and the staff is constantly there to cater to all of your needs.
There are still activities onboard Celebrity ships, like a basketball court, a gym and shuffle board. Plus Celebrity has some gorgeous pool areas that are super relaxing and on sea days there are games and activities going on by the pool.
Recommended Celebrity Ships:
Celebrity Summit
Celebrity Silhouette
Celebrity Edge
Celebrity Apex
Celebrity Beyond
Related: What to Wear on a Celebrity Cruise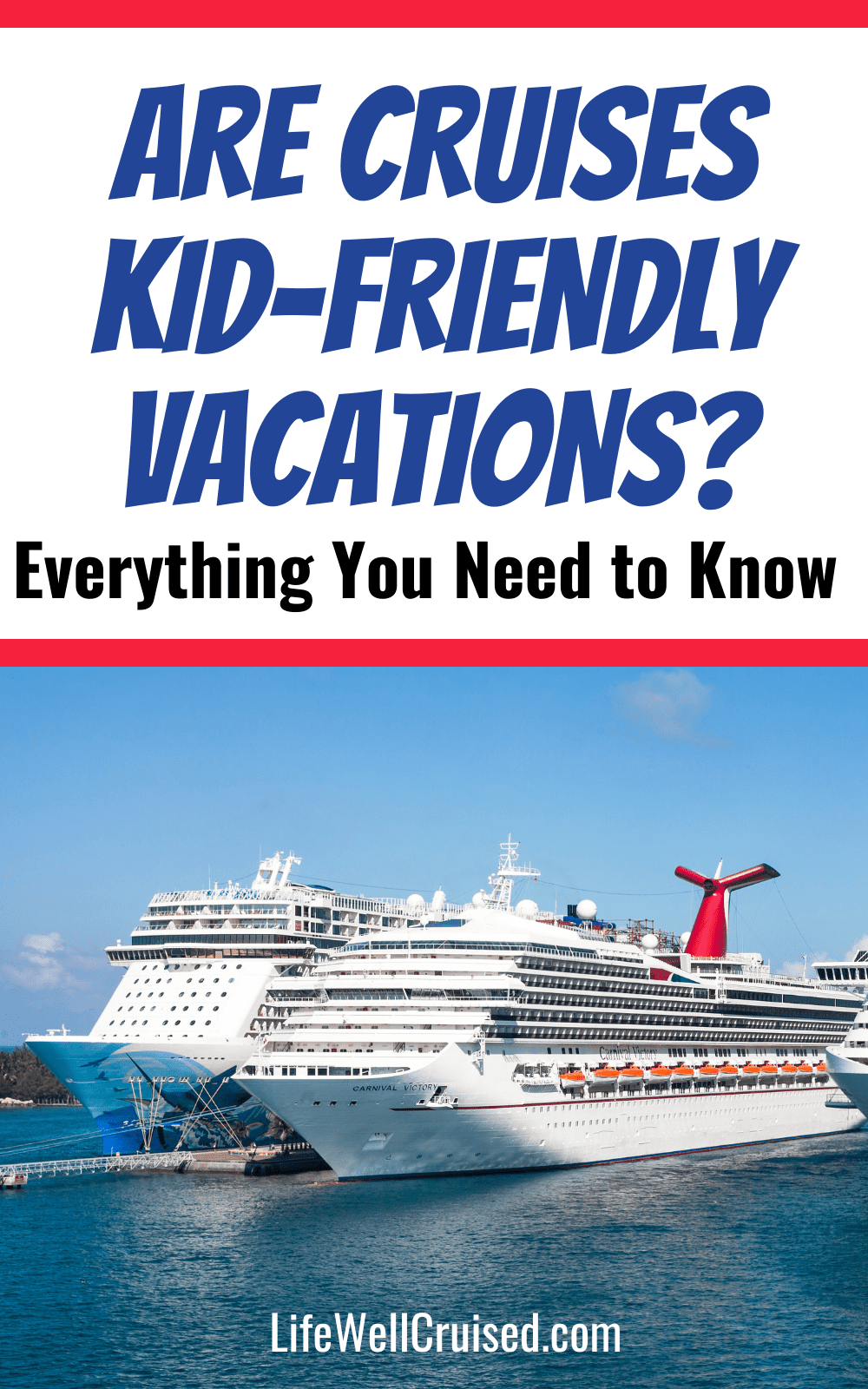 Related & Popular Posts:
Final Thoughts on Are Cruises Kid Friendly
Well there it is, cruises are kid friendly!
There's no denying that cruising is the ultimate family vacation. It's hard to beat visiting multiple destinations, eating amazing food and having endless activities to do, all in one vacation.
In this post, I shared everything you need to know about cruising with children.
Are you planning a family cruise? Please let me know in the comments below.
Happy Cruising!
Ethan
P.S. If you found this helpful, please don't keep it to yourself ;-). Please share on Facebook or PIN to your favorite Pinterest board (share buttons at the top). Thanks so much!
Author Bio: Ethan Schattauer writes about fashion, travel and college advice on the website WhatToWearMen.com. As a frequent cruiser, Ethan shares his unique perspective on what cruising is like for teens and young adults.
Follow me on Facebook at Life Well Cruised
Follow me on YouTube at Life Well Cruised
Follow me on Pinterest at Life Well Cruised
Follow me on Instagram at Life Well Cruised