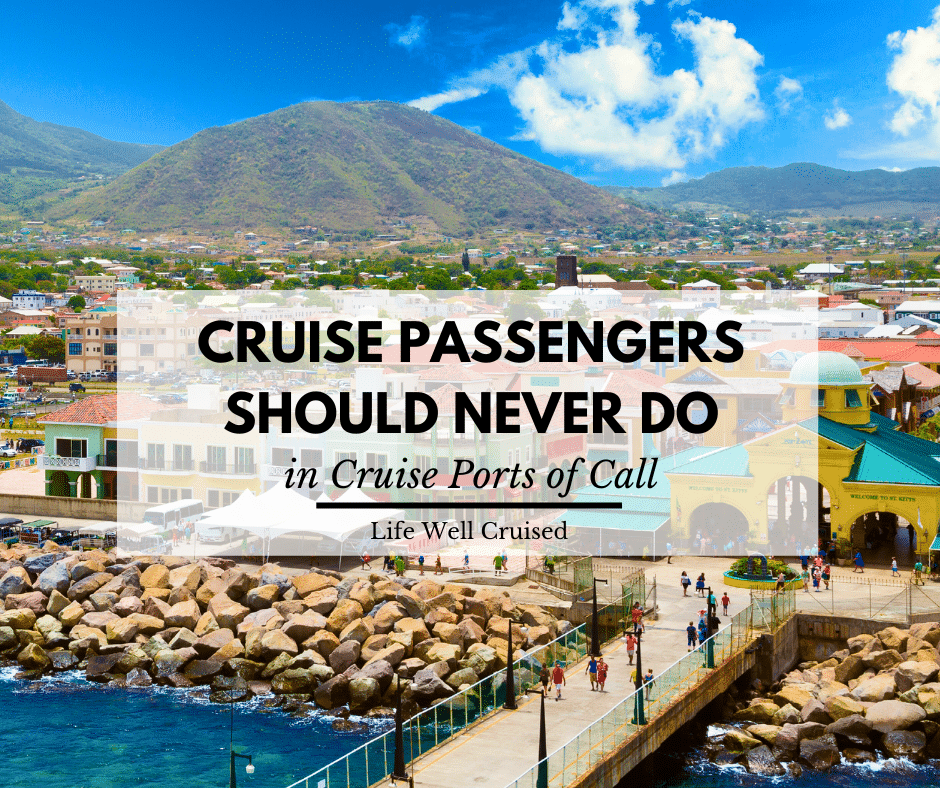 Visiting new destinations is one of the best reasons to go on a cruise. However, there are some things cruise passengers should never do in cruise ports of call.
While cruise lines would never bring cruise passengers to dangerous cruise ports of call, there are some best practices and watch outs to be aware of.
In fact, making some of these decisions could have dire consequences, from missing the cruise ship and worse!
In this post I share cruise port safety tips and things not to do in cruise ports of calls.
This post contains affiliate links which means if you click and buy that I may make a commission, at no cost to you. Please see my disclosure policy for details.
As an Amazon Associate I earn from qualifying purchases.
Cruise Passengers – Avoid Doing This in Cruise Ports of Call
1. Renting a Moped or Scooter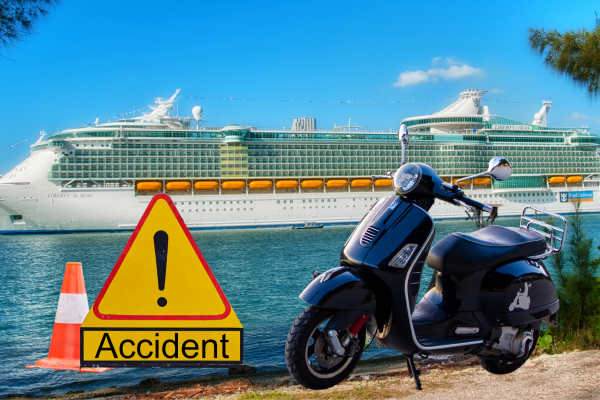 Renting a scooter or moped in a cruise port is one of the most risky things to do in a cruise port. Unfortunately, every year there are moped accidents that leave cruisers injured and in foreign hospitals.
Cruise lines often warn cruise passengers against renting mopeds and scooters in cruise ports including Cozumel and Bermuda.
Even if you're an experienced scooter driver, the driving conditions on many islands are often quite different than what you are used to at home. From winding roads to driving on the opposite side of the road, renting a scooter is something to avoid when on a cruise!
Recently, there was a hit and run accident that took place in Cozumel, Mexico which left 2 women severely injured and in hospital. To make matters worse, according to the news story, the passengers were on a cruise without insurance.
2. Traveling Without Insurance
While accidents are rare, traveling without insurance can put cruise passengers in a dangerous situation. Unfortunately, health emergencies can happen in life, even on vacation.
Cruisers who travel without medical insurance are putting themselves at risk, both health-wise and financially.
Medical treatment and surgery in a foreign hospital can cost $10,000 or more. The cost for emergency evacuation can be significantly more.
It's really important for cruise travelers of every age to assess their cruise travel insurance needs and be adequately covered.
3. Not Bringing Sunscreen
When heading off to the beach or shore excursion in cruise ports of call, don't forget to bring and apply sunscreen. Trust me, a bad sunburn can actually ruin the rest of your cruise.
You might be spending hours having fun in the sun, drinking and having a good time. It's easy to forget – but don't!
It's a good idea to bring a reef-friendly sunscreen, as many destinations require this by law (Aruba, Hawaii, US Virgin Islands). Bring along an SPF lip balm as well.
Recommended: Reef-friendly sunscreen (octinoxate & oxybenzone free – check amazon price & 4.5* reviews here)
Related: 50+ Must-have Cruise Essentials from Amazon
4. Don't Forget to Stay on Ship Time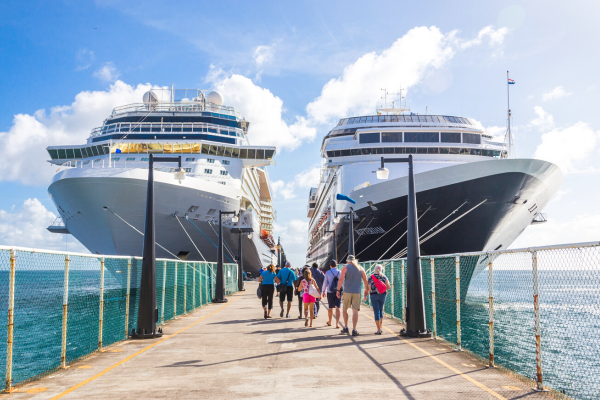 If this is your fist time going on a cruise, you might be wondering what "ship time" actually means. Ship time may be used on the cruise ship throughout the journey, so passengers don't have to change their watches as the ship moves between different time zones.
It helps everyone on board coordinate activities and schedules easily. However, ship time may not always match the time at the ports, so keep an eye on both to avoid any confusion during your trip!
One pro tip many cruisers use is to wear a simple, inexpensive watch that won't update automatically, as many smart phones and smart watches do.
5. Don't Book 2 Excursions in the Same Day
If you're an ambitious traveler, you might be considering booking 2 shore excursions in the same day. However, this is something to avoid in cruise ports for a couple of reasons.
Firstly, even if the 2 excursions seem to give you enough time to do both, keep in mind that tours can be late. If you're first tour is late getting back, you'll likely miss out on your second excursion.
Secondly, this is exhausting! Even less active shore excursions can be tiring. Cruise passengers who have done more than one excursion in a day often regret it.
6. Forgetting Shore Excursion Tickets in the Cabin
If your cruise line is using paper shore excursion tickets, you must bring them with you to join the tour. Often, then excursion meeting place will be at the end of the pier outside of the cruise ship.
If you forget your tickets, it will be a long way back to your cruise cabin!
A good tip to avoid this situation is to keep your cruise cabin organized with magnet clips. Place your shore excursion tickets on the cabin wall when you receive them.
The night before you arrive to the cruise port, pack your shore excursion bag with your tickets, sunscreen, cash and credit acrd and other essentials.
Get The Ultimate Cruise Planner
Regular price: $27 Now just $17!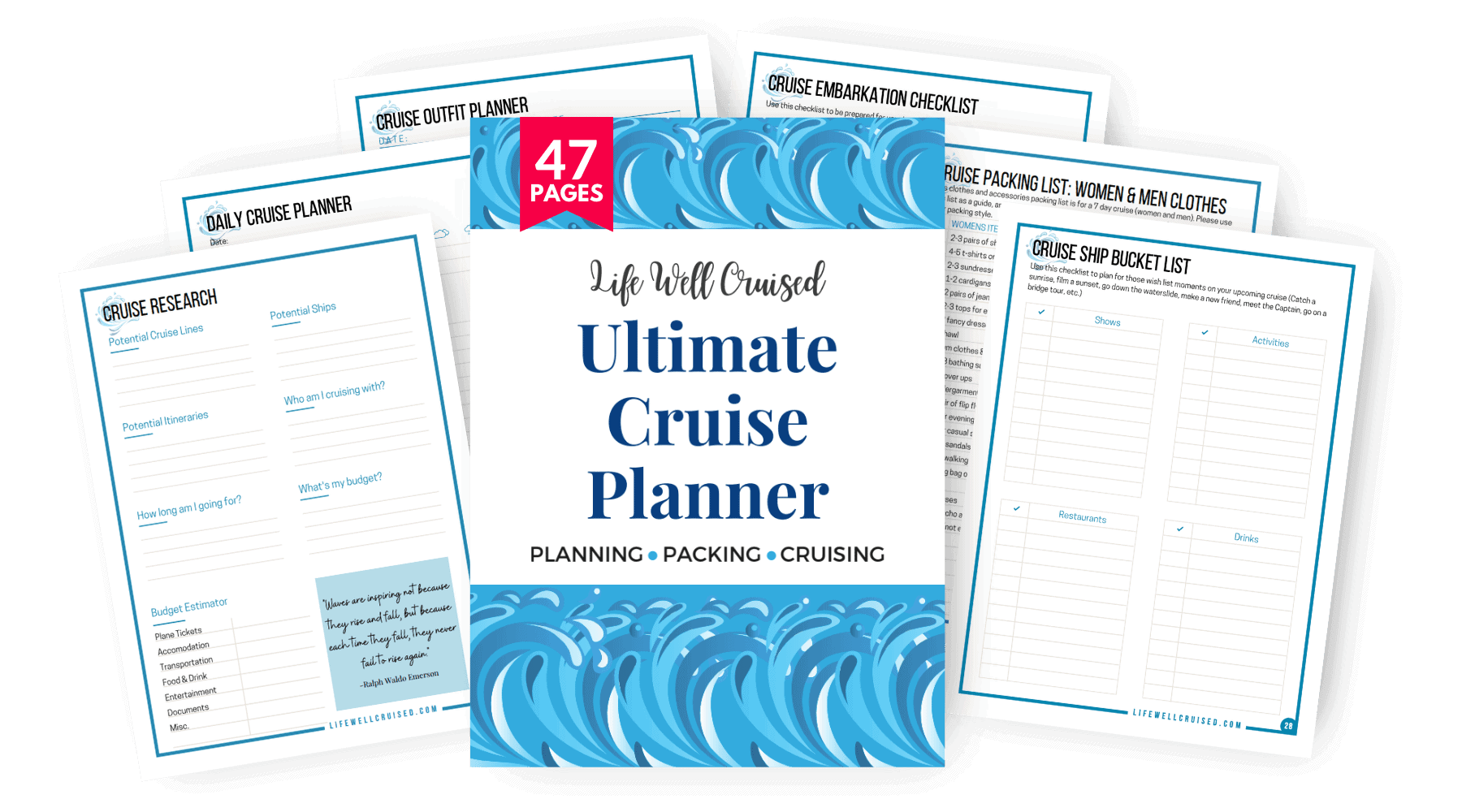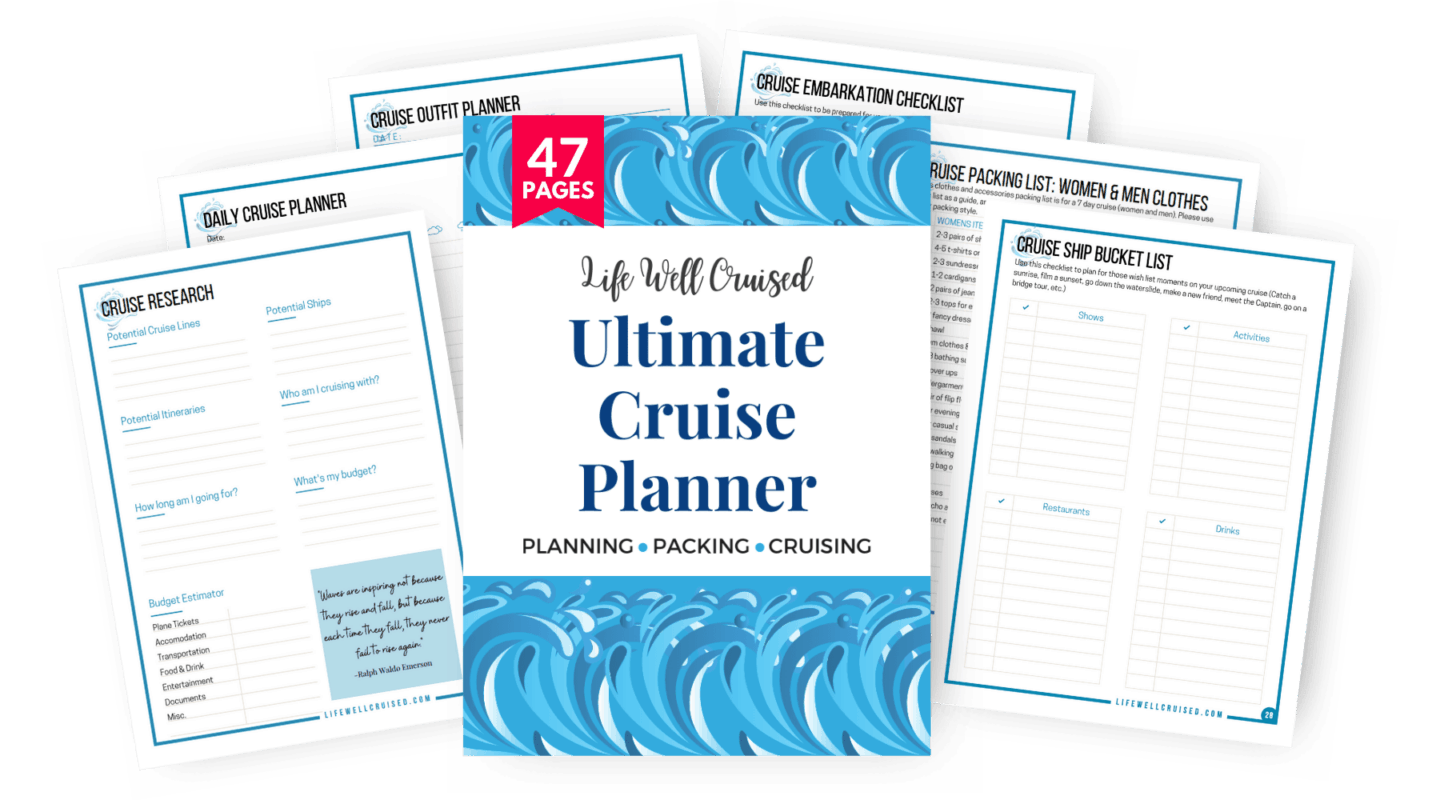 7. Don't Take Fruits and Vegetables off the Cruise Ship
Cruise passengers who take fruits and vegetables off the cruise ship into the cruise ports of call can face penalties and fines. Many countries have strict agricultural and customs regulations designed to protect local agriculture and ecosystems.
Cruise lines usually advise passengers not to take fresh produce off the ship. Dry packaged foods like granola bars and crackers are often permitted. However, always check the rules onboard your cruise ship before disembarking in a cruise port of call.
8. Avoid Wearing Flashy Jewelry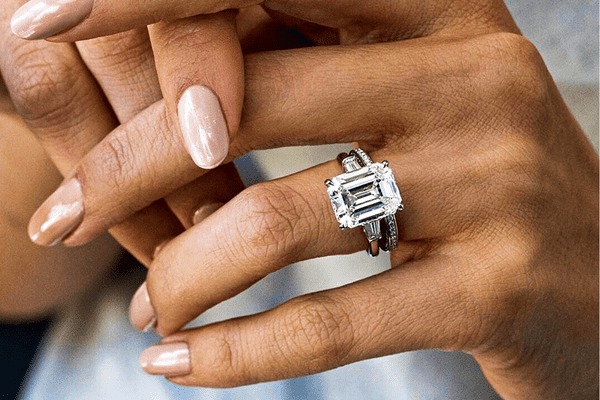 Most cruise ports are pretty safe. However, people should exercise caution to prevent being a target of theft, pickpockets and scams wherever they travel.
Avoid wearing flashy jewelry including rings and expensive watches in the cruise port. While bringing cash and a credit card isn't a problem, be discreet and never expose wads of cash.
The best thing you can do is leave valuable items in your room safe on the cruise ship.
Related: 7 Things Not to Wear in Cruise Ports
9. Don't Forget Your Cruise Card & Identification
When you disembark from the cruise ship, you'll need to scan your cruise card with ship security. When getting back to the cruise ship, you'll often be asked by cruise port customs or security for both a cruise card and government issued ID.
Don't forget to bring the required identification when in cruise ports.
In some cases a state issued driver's licence is all you need. Some cruise ports may require a passport. This information will be available on the cruise ship.
10. Don't Be Late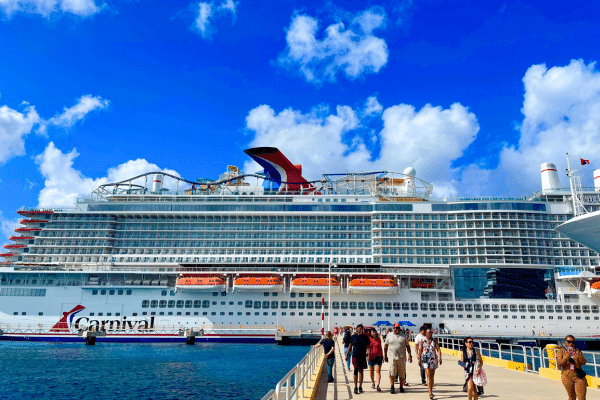 Being late is definitely something not to do on port days!
Don't Be Late for a Shore Excursion
Shore excursions have a set meeting time. Usually, there's about 10 minute window between the meet up time and departure time.
However, if you don't arrive on time, the excursion will leave without you. There usually aren't any refunds either, so plan accordingly.
Don't Be Late During Your Excursion or Tour
When on a tour, the group may be given some free time before meeting back at a set time. For the excursion to stay on schedule and to avoid inconveniencing your fellow passengers, be on time.
Don't Be Late Getting Back to the Cruise Ship
If there's one mistake to avoid on a cruise vacation, it's being late getting to the cruise ship when in port. Be sure to make it back to the cruise ship before the all-aboard time posted for guests.
You don't want to be a pier runner or worse, be left behind as your cruise ship sails away!
Cruise ships do have to leave on time, and will rarely wait for late passengers. There are some exceptions, including when passengers are on a cruise line shore excursion.
It's best to check out your options as you research your cruise port for activities and best things to do.
Video: 10 Things Cruise Passengers Should Never Do in Cruise Ports
Related & Popular Posts:
Get The Ultimate Cruise Planner
Regular price: $27 Now just $17!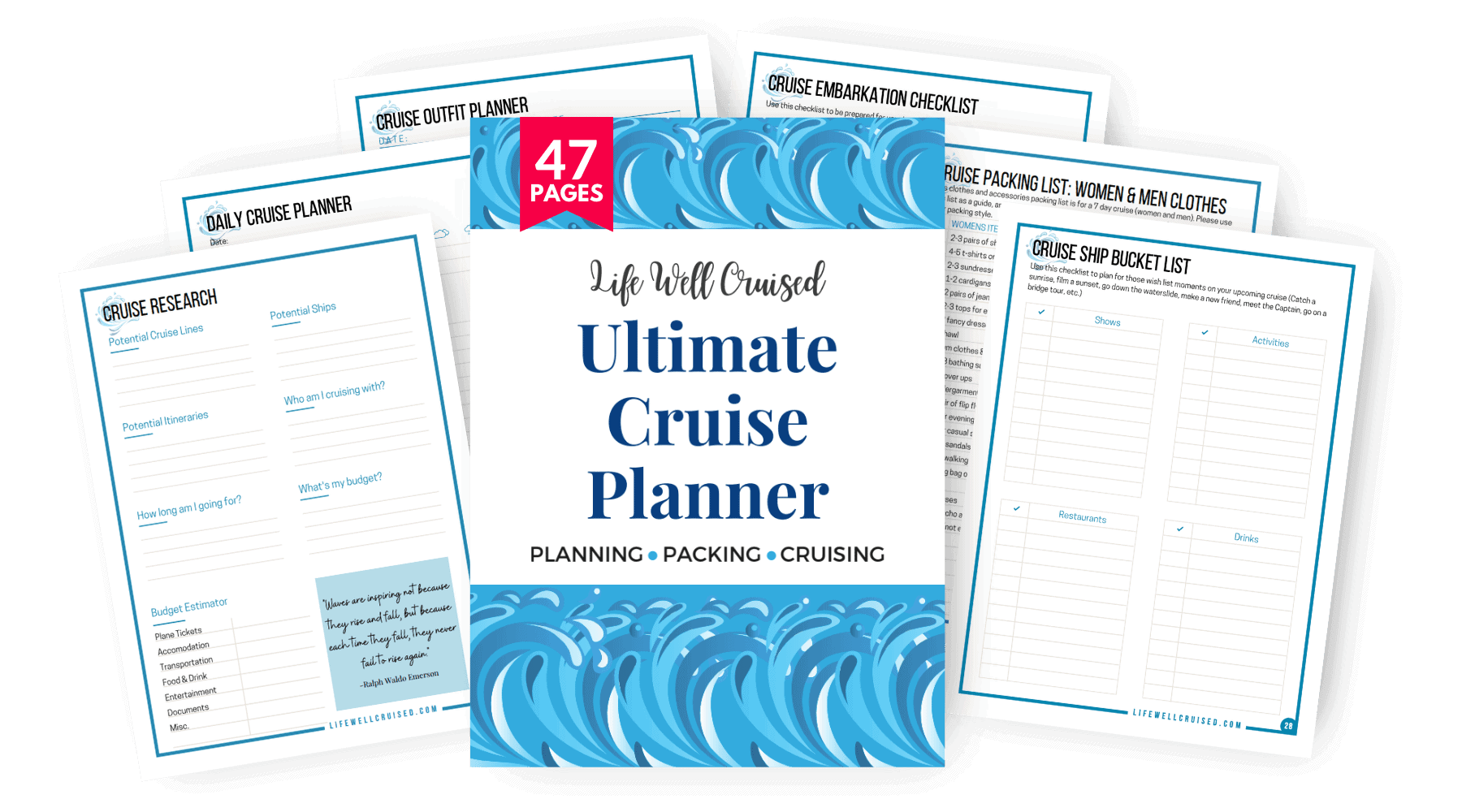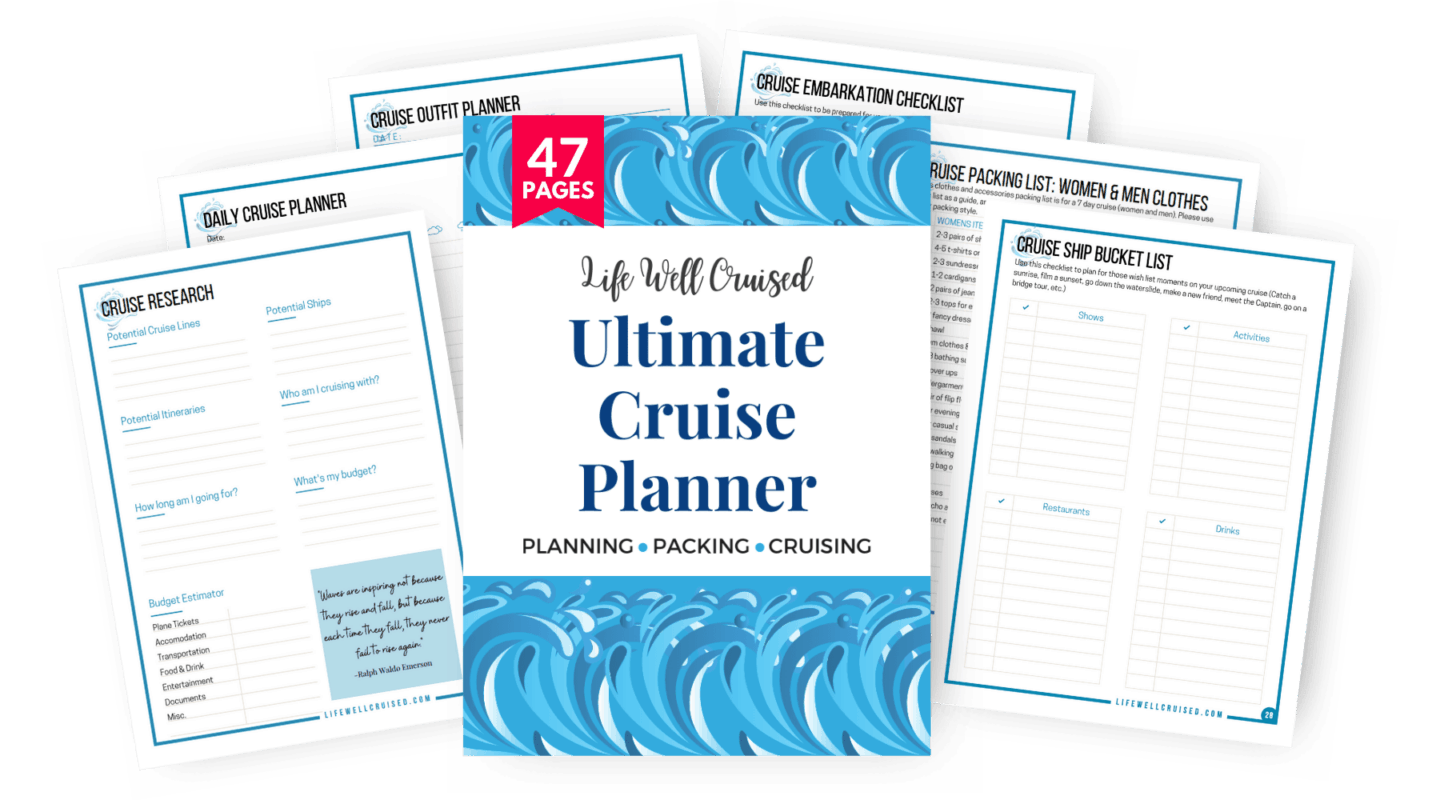 Final Thoughts on Things to Never Do in Cruise Ports of Call
These cruise port tips and watch-outs will help you to have a fun and safe cruise vacation. Whether you're a first time cruiser or a cruise veteran, steering clear of some of these cruise mistakes is a good idea.
Is there anything else passengers should not in cruise ports of call? Please let me know in the comments below.
Happy cruising!
Ilana
If you found this article helpful, please pass it along. Please feel free to share on Facebook or PIN to your favorite Pinterest board (share buttons at the top). Thanks so much!